Former gymnast, Lidia Matiss, has filed a lawsuit against Cesar Millan alleging that his dog Pitbull, Junior, attacked her during a visit at the latter's office building in Van Nuys, California, back in 2017.
In the lawsuit filed in January 2021, Matiss said that she was visiting her mother in the office, who was working for Millan at that time, when she encountered the Pitbull roaming the halls unleashed and without supervision. The dog suddenly attacked her and repeatedly bit her, causing serious injuries to her left calf.
Matiss was then rushed to the emergency room and treated for the injuries. The extreme pain she suffered later resulted in her failure to compete as a gymnast. She is suing Millan for an undisclosed amount.
Girl, Interrupted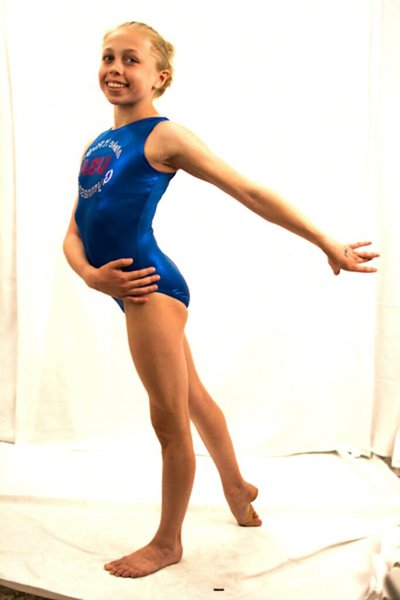 Lidia Matiss, was a level 10 "star gymnast" at the time of the incident which is the highest level in the USA Gymnastics Junior Olympics Program. Her favorite gymnastic event was the floor exercise and was being actively recruited by the University of Pennsylvania at the time of the attack.
She still suffers from extreme emotional pain, and the accident left her disfigured and impaired, destroying her future as a gymnast.
The lawsuit states, "Junior possessed vicious and dangerous propensities and was inclined to attack, bite, maim, and disfigure people and other animals in the vicinity." It added, "Millan knew that Junior had a history of violence yet regularly allowed the dog to roam free."
Millan responded to the lawsuit by saying that Matiss "assumed the risk of being bitten because she knew of the danger" and described the gymnast as being negligent. The dog wrangler however did not elaborate on his counterclaim.
Cover-Up?
Millan could land on more hot water evidently because of an alleged cover-up of another attack incident. Part of the lawsuit claims that Junior had a history of attacking people and other dogs and Millan knew of this. One dog that was attacked and killed by the Pitbull belonged to American singer, rapper, and actress, Queen Latifah.
Matiss claims that Millan covered up the incident and instructed his employees to tell Queen Latifah that her dog was hit and killed by a car.
In social media photos posted by Queen Latifah back in January 2018, the singer wrote, "had my first training session for my new babies with @cesarmillan! Already learning so much!" Latifah brought 2 of her dogs to be trained at Millan's Dog Psychology Center in Santa Clarita, California.
Queen Latifah has not made any public comments, nor filed any legal action against Millan, as of September 2021.
Cesar Millan, who reportedly has a net worth of over $20million, is a Mexican-American dog trainer with 25 years of experience dealing with severely aggressive dogs. He has appeared numerous times on talk shows including the Oprah Winfrey Show, and has published several books that became New York Times bestsellers.
Junior has since passed away at the age of 15 on July 2021 and was described as "calm, confident, and very well-traveled" on Millan's website.