Standing beside every successful hero or heroine in a dog film is a trusty canine. How well do you know these famous movie dogs that have graced the silver screen?
There's the classic family movie and TV show Lassie, featuring the adorable and brave Collie by the same name. Then, there's the fearless and loving Dalmatians, Pongo and Perdita, with their polka-dotted babies. And who would ever forget Old Yeller, a Labrador Retriever who risked his life for his beloved human best friend? The list goes on!
Fall in love with these 41 famous movie dogs and travel back to memory lane as you rediscover their contribution to the movie industry and the lives of those who have seen their films.
41. Lassie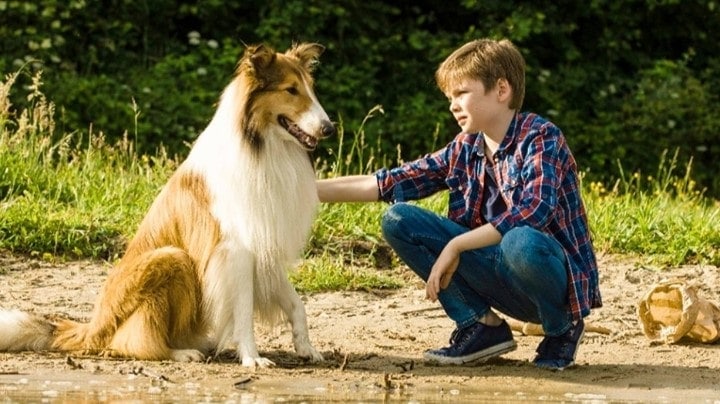 This list of famous movie dogs will never be complete without famous canine celebrity, Lassie, a Collie played by Pal. Famous for her gorgeous, abundant coat and clever eyes, Lassie never failed to save the day.
But it's not only the movies that made Lassie famous. This darling pooch also appeared in comic books, TV shows, toys, and other merchandise. Such a classic canine icon.
40. Pongo, Perdita, And Their Puppies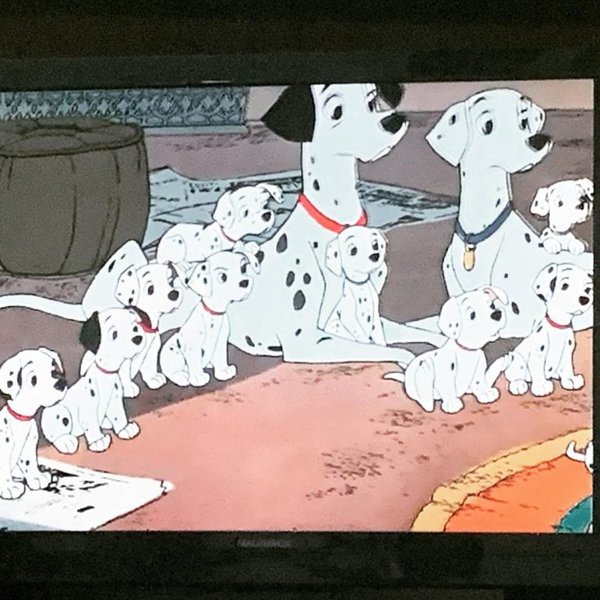 It's been decades since Disney's 101 Dalmatians debuted on the big screen but the legacy of Pongo, Perdita, and their adorable puppies remain. This classic tale of love, heroism, and devotion to family continues to warm everyone's hearts.
Laugh, cry, and chuckle once more as you witness the misadventures of these polka-dotted fearless pups. It simply never gets old.
39. Corgis In "The Queen"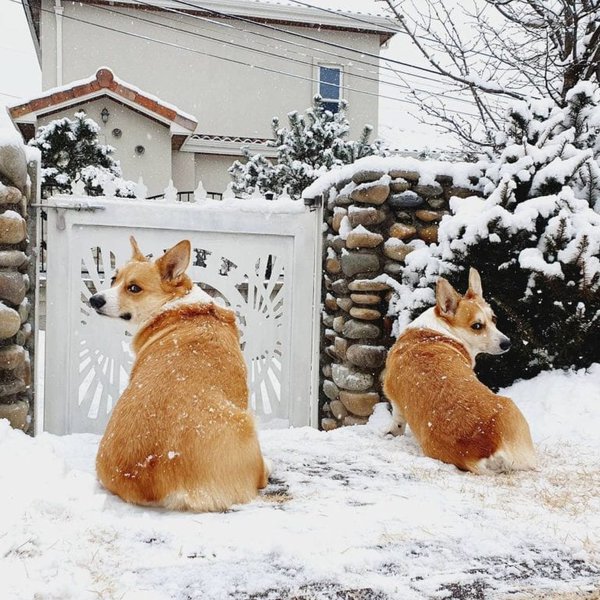 For folks who follow the story of Queen Elizabeth II know perfectly well how much of a Corgi fan she is. After all, she's got 5 of them! So, when the 2006 hit drama came out, it's expected that these fluffy pooches will be part of the film, too.
In addition to the Royal family and Britain's Prime Minister, Tony Blair, there were other main stars in the movie. Guess who they are? The 5 tail-wagging Corgis, who else!
38. Eddie Crane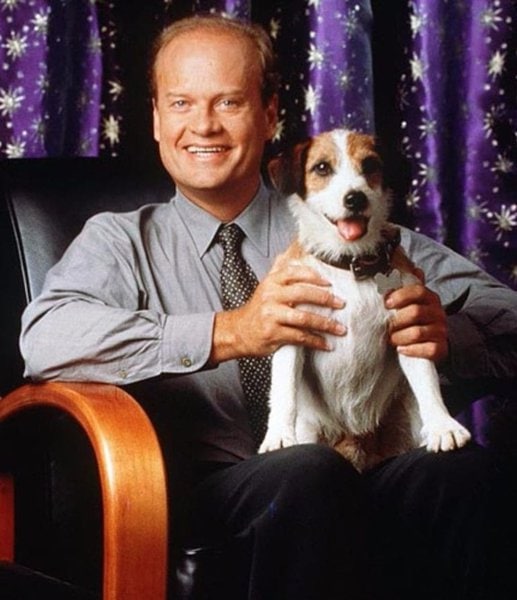 Every Frasier fan loved this show for the cast's comedic skills and antics. But who would've thought that there's one other reason to tune in to this 90's TV sitcom? Because of Eddie, of course!
Eddie Crane is a Parson Russell Terrier, who rightfully belongs in the Crane Family. And when he's with his favorite human Frasier, it's just a super sweet thing to see. Adorable!
37. Fly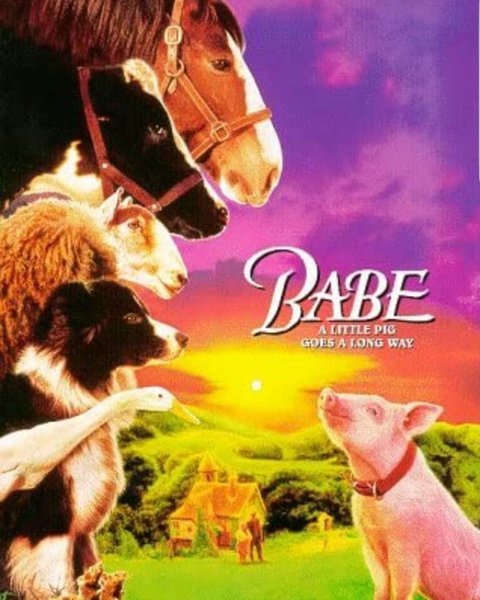 Babe was the star of the movie by the same name but there's another character who made a huge impact in the film: Fly. This charming Border Collie was Babe's mom, responsible for training her wee, darling piglet how to be a good herder as she was.
Always by Babe's side, Fly was a very supportive mama pup. She kept encouraging Babe to do her best no matter what, especially during the rough moments in his life.
36. Max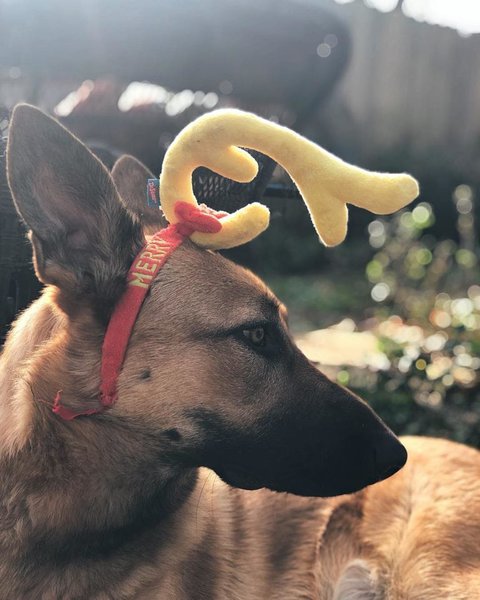 Sure, this pooch may seem a tad "out there" but he's one of the most loyal canines an owner can ever dream of. Max, the pup in the flick "How the Grinch Stole Christmas", is always the sweet sidekick he naturally is.
This sweet, affectionate pooch gave movie-goers a ton of laughter with his natural sense of humor. Plus, the way he kept an eye out for his human was super endearing.
35. Winn Dixie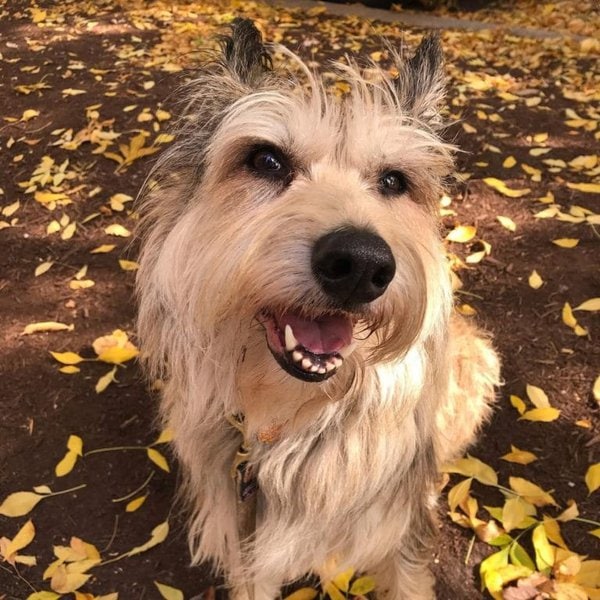 Winn Dixie, a Berger Picard, was the star of the 2005 film with the same name. His adventures all began when Opal adopts this poor young stray at a supermarket. Since then, the two were pretty much inseparable.
Thanks to Winn Dixie, Opal discovered some eye-opening realizations about life. But most importantly, she came to terms with her dark past about her mother. But as always, her loyal pooch stayed by her side and made her feel better each time.
34. Hooch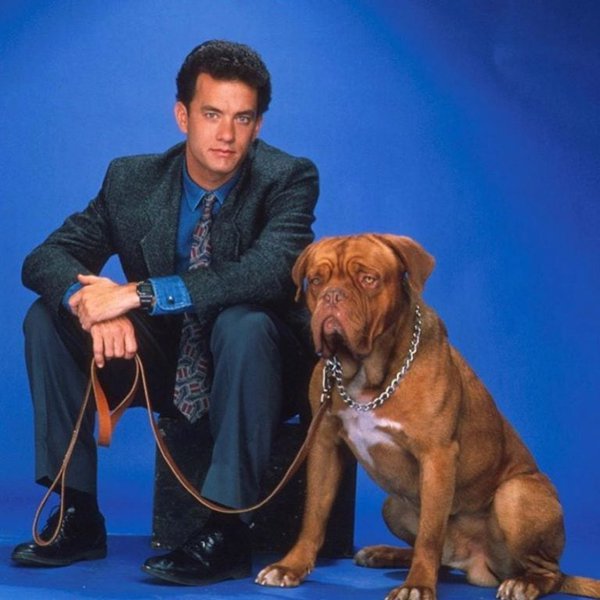 Turner and Hooch is a classic movie that shows that dogs are indeed a man's best friend. While this gigantic French Mastiff, Hooch, seemed intimidating, it didn't stop Turner from befriending him. Now, that's a true testament that he could get along well with anyone.
Sharing a strong and sterling bond, Turner and Hooch were BFFs for life. After solving a mystery case together, they knew their relationship runs deep and solid.
33. Beethoven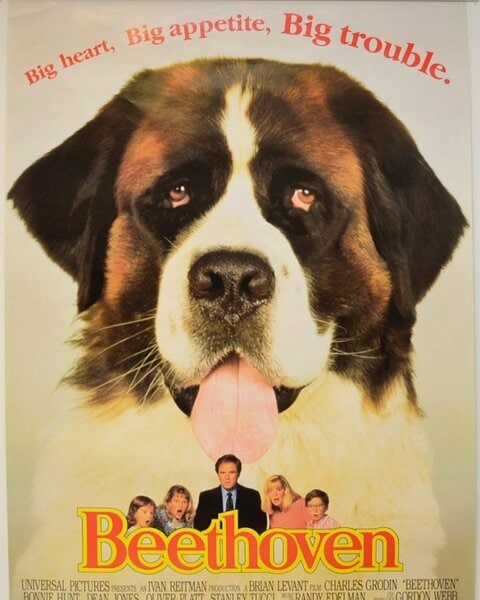 How could someone ever accuse this sweet St. Bernard of being evil and vicious? Well, Beethoven, the adorable St. Bernard from the movie, was claimed to be a fierce animal… And was in line to be euthanized by the vet.
Thanks to the Newton family, they went out of their way to rescue this innocent pup. In the end, Beethoven's life was spared and freed from the hands of the villain. All's well that ends well, indeed.
32. Zero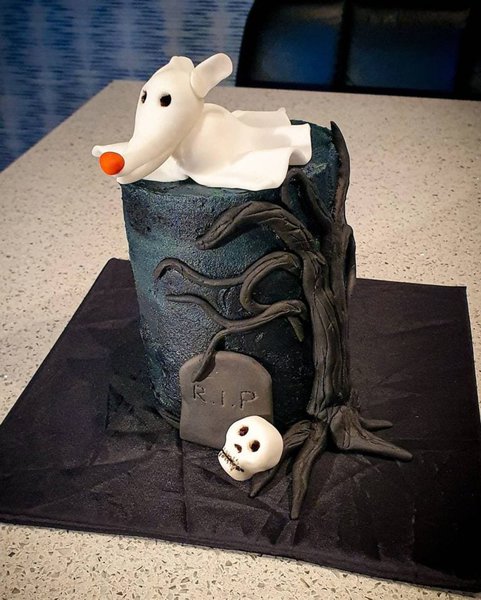 Don't look now, but what may seem to be a floating white cotton sheet is, in fact, a… Pooch! Yep, that's Zero, Jack Shellington's beloved pup. The Nightmare Before Christmas' extraordinary canine is as loving to his owner as can be.
Zero's a playful cotton sheet, er, canine, that enjoys naptime, a game of fetch, and showering his favorite human with lots of love and affection. And thanks to his glowing nose that doubles as a light and cuts through the thick fog, Jack's able to deliver presents to folks.
31. Dogs In "Eight Below"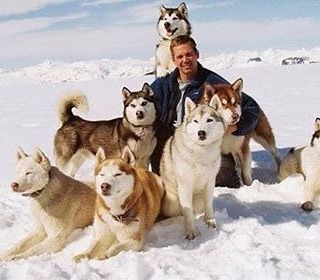 Not one – but eight – cute and cuddly doggies make their way in our #32 spot of famous movie dogs of all time. All the Dogs was a 2008 tear-jerker film based on a true story about a Japanese expedition to frigid Antarctica that turned sour.
These 8 huskies were left stranded in the continent for about a year when their owners fled the area because of a horrendous storm. Spoiler alert: There's a sad twist to the rescue team's effort…
30. Balto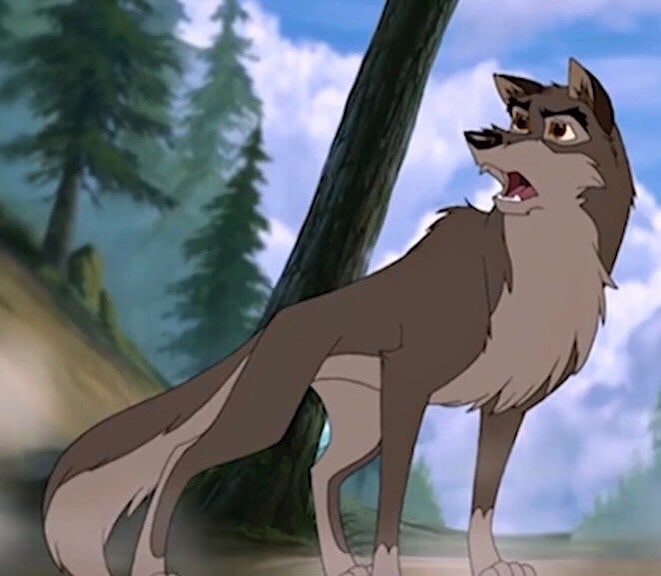 Another heartbreaking flick based on a true story, Balto (the dog's name), has gained popularity among movie goers and critics alike. Part wolf and part dog, he was shunned by the sled dogs in his village. Balto never had an easy life but this did not stop him from revealing his heart of gold.
When a terrible epidemic hit the town, Balto joined in the risky expedition to transport diphtheria medicine to Nome. Did he succeed? That's for you to find out when you watch the full movie!
29. Snoopy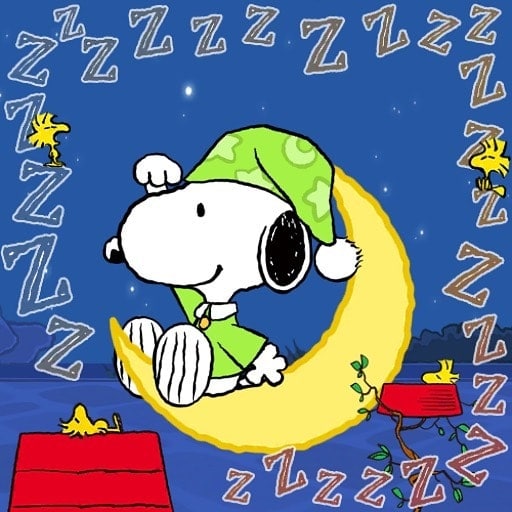 Ah, of course, who wouldn't know this beloved Beagle, Snoopy? One of the most famous Peanuts comic strip characters, Snoopy is known for his exciting adventures with Lila, his owner. Yep, that's before Charlie Brown came along!
Poor Snoopy, however, is torn between staying with Lila and Charlie. Eventually, he resolved this conflict and gained his trusty sidekick, Woodstock.
28. Shiloh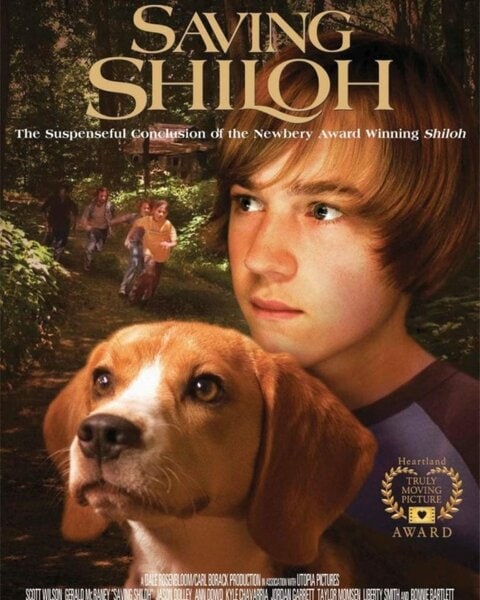 A renowned children's novel turned into a film, Shiloh is a sweet and loving Beagle who's always had a rough life. This stray pooch often wandered through the hills and once had an abusive owner. But then, young Marty was on a mission to set this canine free.
Saving Shiloh is a story of a boy's compassionate heart that sparked heroism and courage to rescue the distressed Beagle. Because of the film's success, many other dog adoption-themed films came out since then.
27. Samantha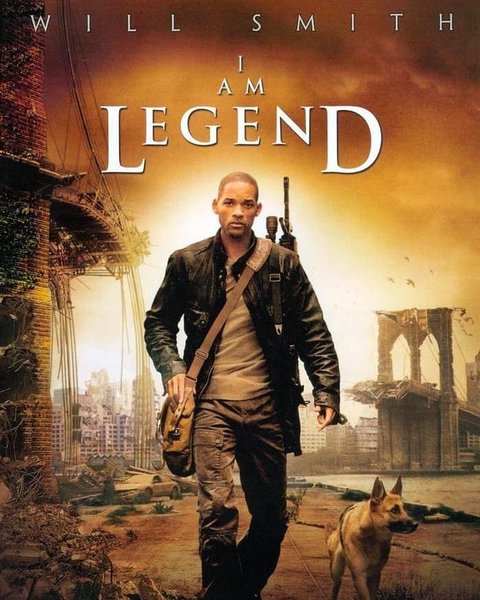 German Shepherd Samantha was Robert Neville's loyal and protective pooch in the movie, "I Am Legend." Set in a futuristic world where humanity was in the midst of a deadly virus, veteran Neville was determined to restore humanity by finding a cure to heal the ailing population.
Sam did her best to stick to his owner through thick or thin. And true to her GSD roots, she defended her favorite human from the evil Darkseekers.
26. Shadow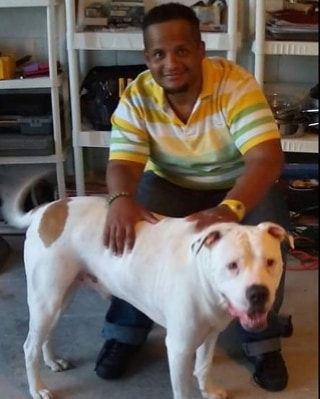 Despite the awkward voiceovers in the 1993 film, "Homeward Bound: The Incredible Journey", the unforgettable pets were clearly the movie's redeeming factor. Sassy the Himalayan cat and Chance the American Bulldog provided excellent comic relief while Shadow the Golden Retriever's bravery shone brightly throughout the film.
These merry fellows had one solid mission: To return to their owners. Thanks to Shadow, the trio were able to return home despite the roadblocks that came their way.
25. Comet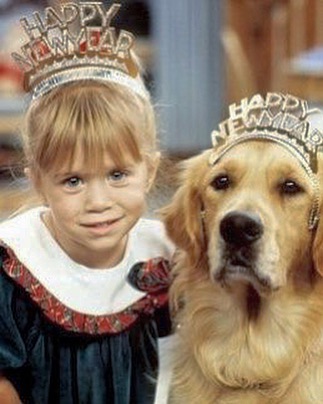 Full House's season 3 got even more exciting with the addition of a new cast, Comet. This four-legged celebrity easily graced the screen and was a constant in the hit 90's TV show.
When runaway pooch Minnie, the mama pup, gave birth on Uncle Jesse's bed, the Tanners knew they had to return her and the litter to their owner. Eventually, Frank, the dogs' owner, gave Comet to the family to express his thanks for looking after his beloved canines.
24. Baxter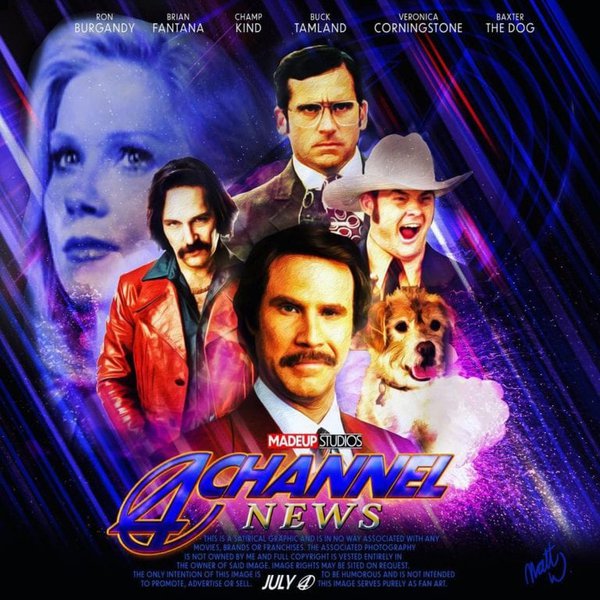 Baxter was a brave Border Terrier in the movie, "Anchorman: The Legend of Ron Burgundy." But don't let the cutesy appearance fool you – this pup's got a heart of steel!
Donning matching PJs with his owner Ron Burgundy, he's definitely a good boy. But his greatest contribution to the film was his heroism. Thanks to Baxter, he saved the distressed news team from a horrific bear attack.
23. Benji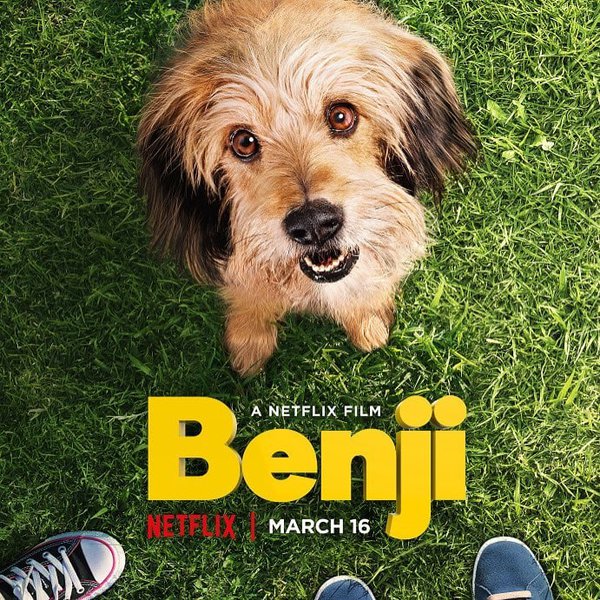 Dogs have only one mission: To shower their owners with love and affection. This was true to Benji's core, a mutt with the biggest heart. But his life had a rough start… He was longing to find a home.
Brave ol' Benji stepped up when he learned that the Chapman's two young kids were abducted. Driven by the strong desire to help the humans crack the case, he did his part to lead the children safely back home while earning his place as a part of the loving family.
22. Scooby Doo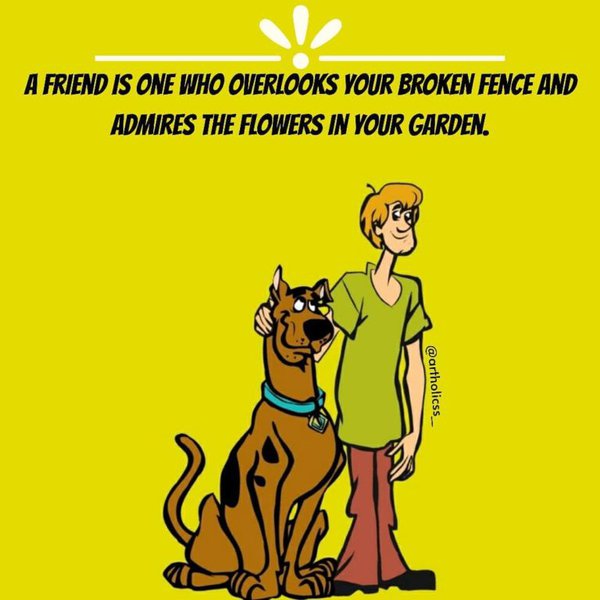 Four teenagers and a fearless Great Dane work together to solve mysteries – and no one can stop the clever gang from doing so! All aboard the Mystery Machine, they're off to crack one case after another.
Although Scooby Doo, the witty canine, can't speak, he's got his ever-reliable best friend, Shaggy, to relay the message to the team. And did we mention that this courageous pooch is always there to rescue his favorite human when trouble beckons?
21. Uggie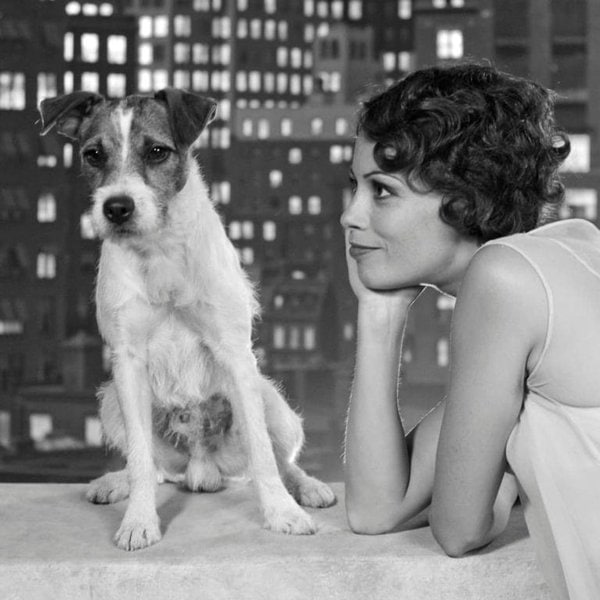 The late Uggie, a Parsons Russell Terrier, stole people's hearts in the 2011 French movie, The Artist. But did you know that he also had a special appearance in another movie in the same year? Yep, Uggie charmed us all in the romance/ drama flick, Water For Elephants!
He may no longer be around but there's no doubt he'll always be remembered for his movies. In fact, he's so special that he received the Palm Dog Award at the film festival in Cannes, in 2011.
20. Sandy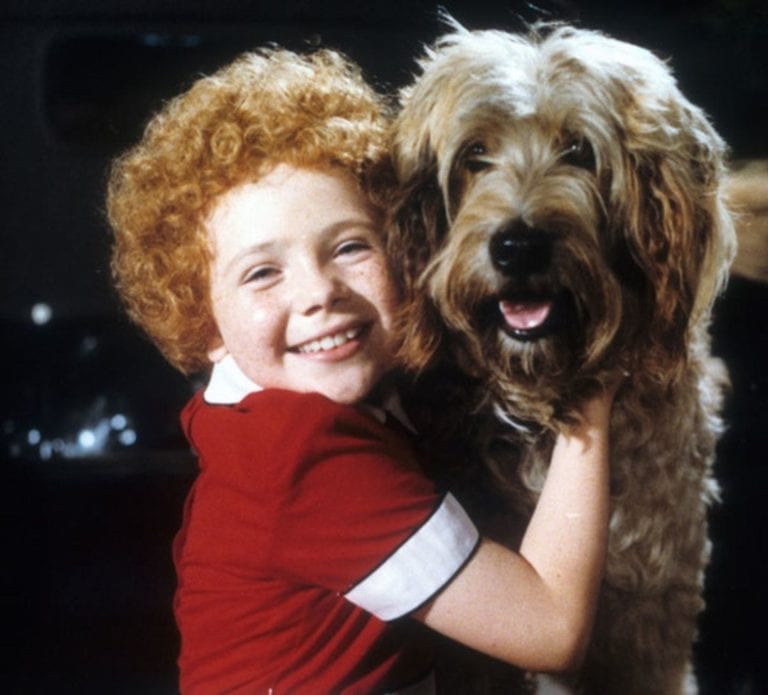 Whoever watched Annie, the Broadway musical, could easily recall the Golden Retriever Chow mix pup, Sandy. This loyal pooch was Annie's four-legged best friend and stood by her at all times.
Oh, and fun trivia – the original Sandy in the musical's 1982 adaptation was actually an Otterhound. Still just as cute, nonetheless.
19. Dug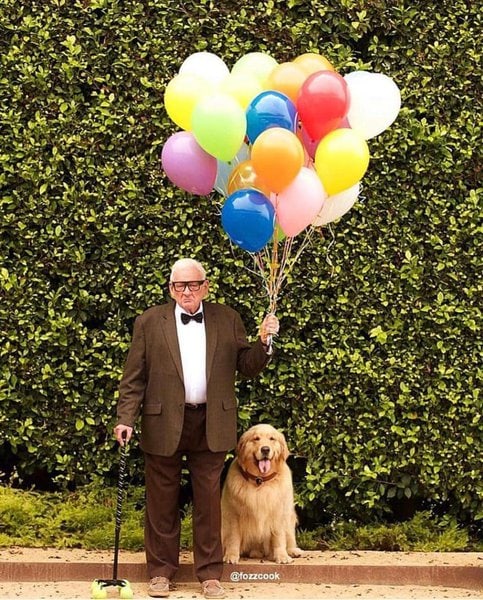 Remember the cute and fluffy Golden Retriever with a sophisticated collar that translated his every thought and bark from the movie, "Up"? Yep, that's Dug and became Carl and Russell's trusty companion in the film.
He may be a big boy but still a puppy at heart. Fiercely loyal, merry, and valiant, plus just a tad clingy to his new masters, he warmed our hearts when he said, "I just met you and I love you…" How sweet is that?!
18. Rin Tin Tin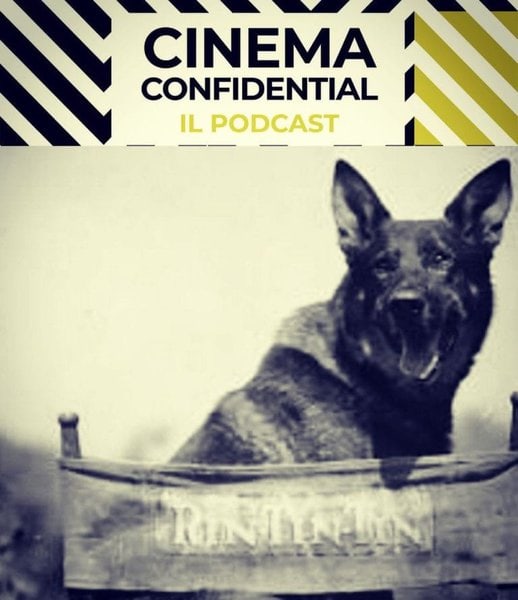 A popular TV show back in 1954, Rin Tin Tin tells of the adventures of Rusty, an orphan boy, and his trusty four-legged buddy named Rin Tin Tin. Together, Rusty and his GSD pal traveled to help soldiers form Western America.
But this wasn't the only show that made Rin Tin Tin famous. In fact, he starred in 27 flicks, cementing his popularity in the Hollywood Walk of Fame… Literally!
17. Milo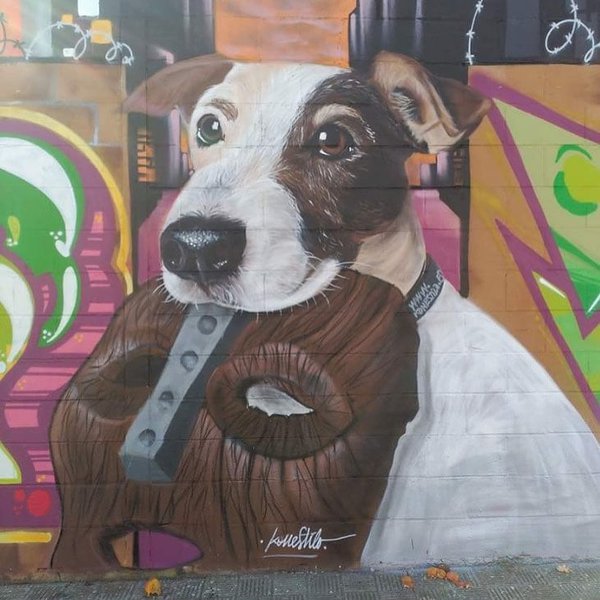 Milo the Jack Russell was Stanley Ipkiss' pooch from the movie, "The Mask." He loved his master so much that he helped him nail his prison break. Yes, thanks to the mask!
This canine loved the simplest things and very much content just to be around his master. But things get a little bit more exciting when he fetches Stanley's mask… Leading into the latter's evil transformation!
16. Lady And The Tramp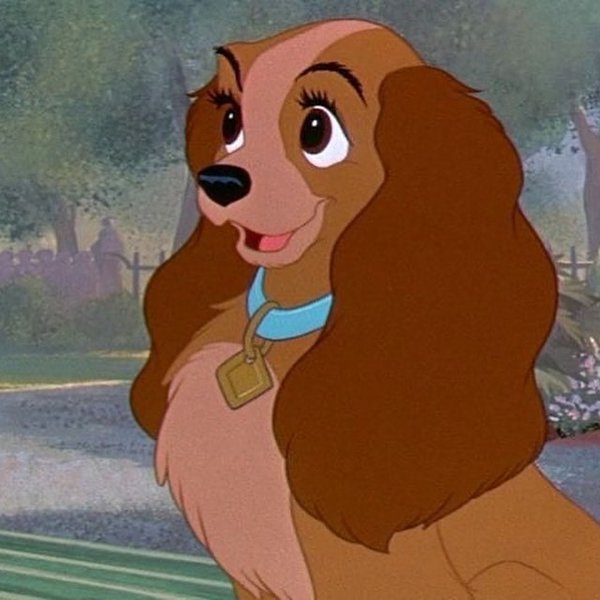 Ah, who could ever forget these two love birds, er, dogs, in the movie Lady and the Tramp? When the mutt Tramp met American Cocker Spaniel named Lady, he knew he's in love. And the rest is dog history!
This 1955 animated classic Disney movie melts dog lovers' hearts, as well as folks who love the idea of falling in love.
15. Hercules a.k.a "The Beast"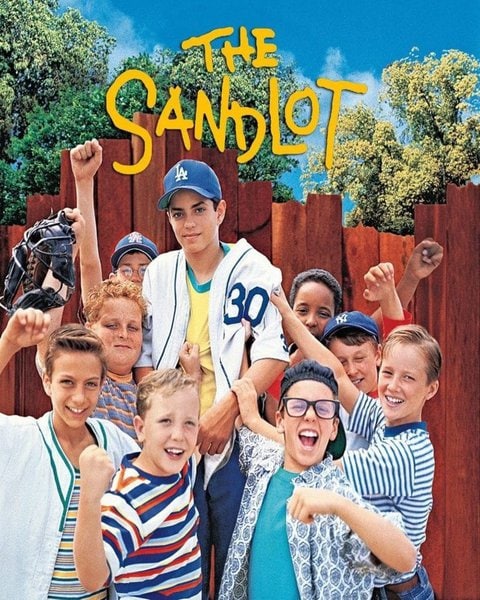 He's massive and looks intimidating but what neighborhood kids didn't know was he's every ounce a sweet pup! That's Hercules, also coined as "The Beast" in the movie "The Sandlot."
Initially feared by kids as a notorious beast, he turned out to be super friendly and quite adorable. Once they saw his true color, it was a no-brainer for them to have him as the crew's mascot.
14. Slinky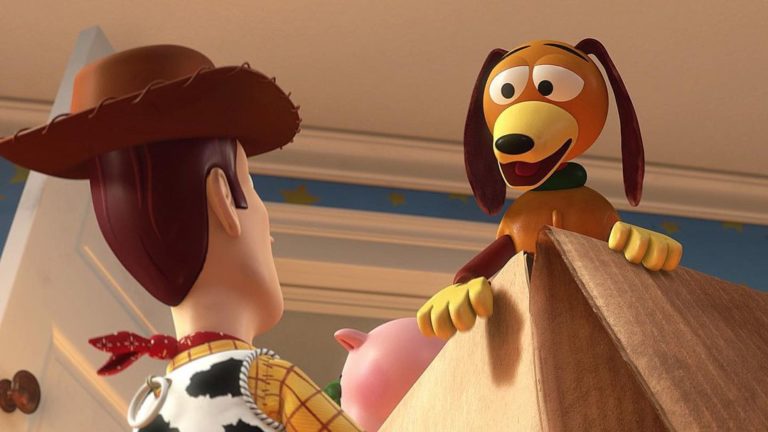 Woody's old pal, Slinky, is a Dachshund dog with an unwavering loyalty toward his dear friend. He's famous for his sterling character, a slinky body (thus, the name), an adorable Southern accent, and his favorite tagline, "Golly bob-howdy!"
He has been a part of the gang since the first installment, although with a smaller part in Toy Story 3 and 4. Cameo role and all, however, he still had the strong dedication to make sure his friends were away from danger.
13. Bruiser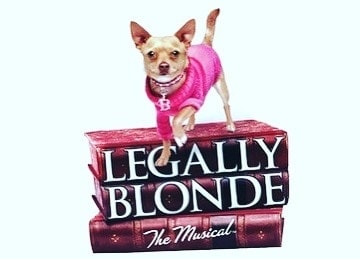 Chic and sassy, Bruiser is Elle's cute Chihuahua companion in the film, "Legally Blonde." She would dress up in bright pink and all that fancy stuff. It's her infectious charm that helped her owner make friends easily while at Law school.
Oh, and FYI: She and Elle are Gemini vegetarians. What an adorable pair they are. Absolutely made for each other!
12. Bolt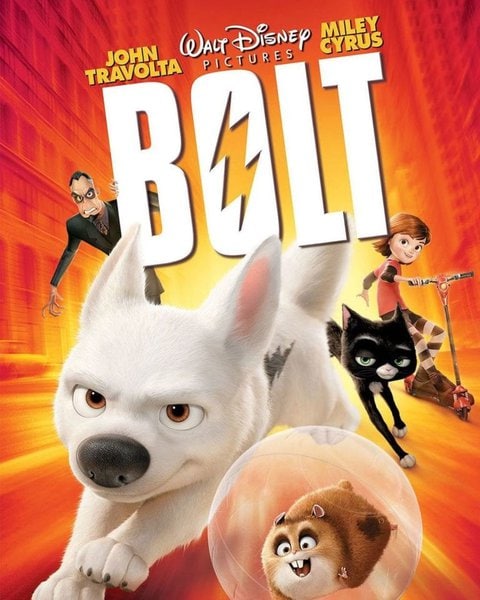 Loyal and brave, White Shepherd pooch Bolt was Penny's superhero companion. They were together no matter what and shared amazing adventures together.
But the real test of their friendship was when Penny was abducted. Bolt did not have to think twice but acted right away to rescue his best friend. No doubt he's a superdog indeed!
11. Skip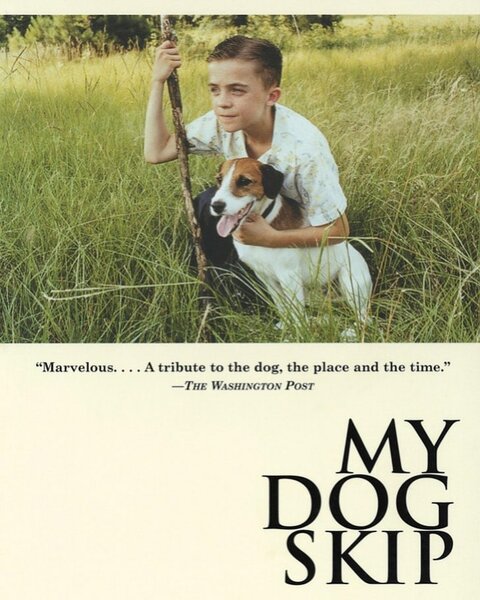 A story of a dog's strong devotion to his owner, "My Dog Skip" is a tear-jerker movie of a boy and his pooch. Skip was a feisty and loving Jack Russell who grew up with his favorite human, Willie. The duo was inseparable, especially during the boy's childhood.
But just like all kids, they must grow up and leave home for college. But Skip faced his sadness and waited patiently for his best bud's return, no matter what.
10. Petey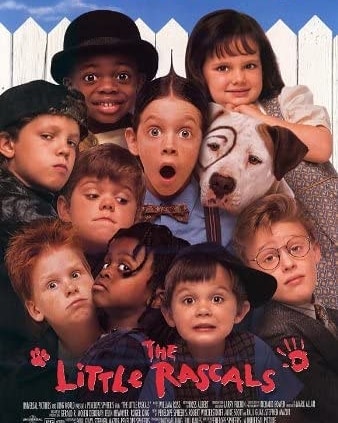 Petey, the American Staffordshire Terrier, was the famous pooch in the movie, "The Little Rascal." He was so popular that he became well-known as that pup on the silver screen back in the 1930s.
Aside from his charming personality, Petey was renowned for one thing – the dark ring circling his right eye. Along with the rascals, this pup tackled tons of adventures together.
9. Hachiko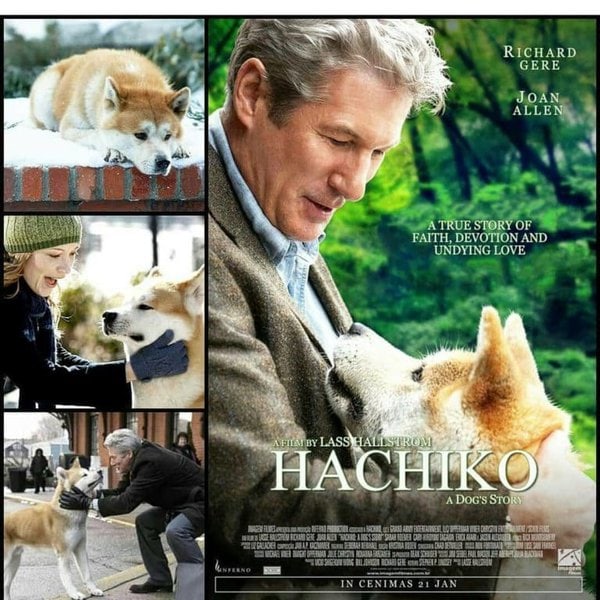 Hachiko is a heartwarming true story of an Akita dog who waited patiently each day for his owner's return at the train station. Hidesaburo Ueno always showed up on the dot at the station and would cause Hachiko to rush toward him and welcome his favorite human.
But one day, Ueno failed to show up at the usual time. Loyal as ever, Hachiko stayed at the station to wait for his master… Even 9 years after his owner's death. This was truly an evidence of the dog's loyalty and commitment to serving his master – until death do them part.
8. Toto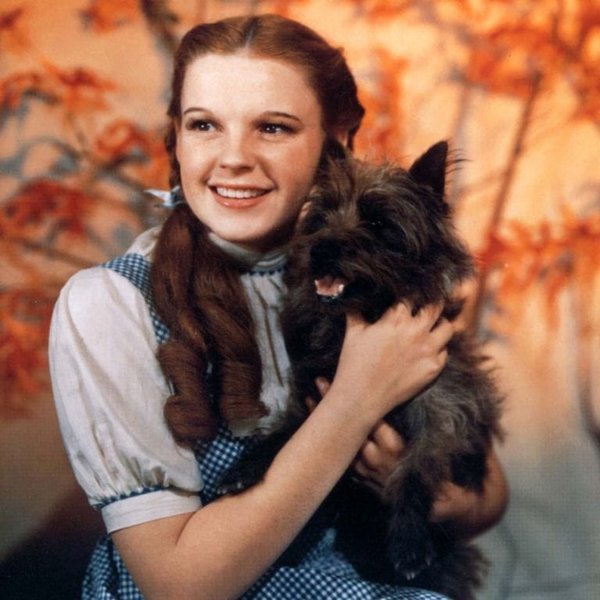 An iconic Hollywood pooch, Toto was a Cairn Terrier who was Dorothy's best friend in the classic musical, "The Wizard of Oz." The two shared so many adventures and met numerous interesting characters in their journey.
Often tucked in either Dorothy's arms or her picnic basket, Toto was by her owner's side from the enchanting world of Oz up to their journey home.
7. Marley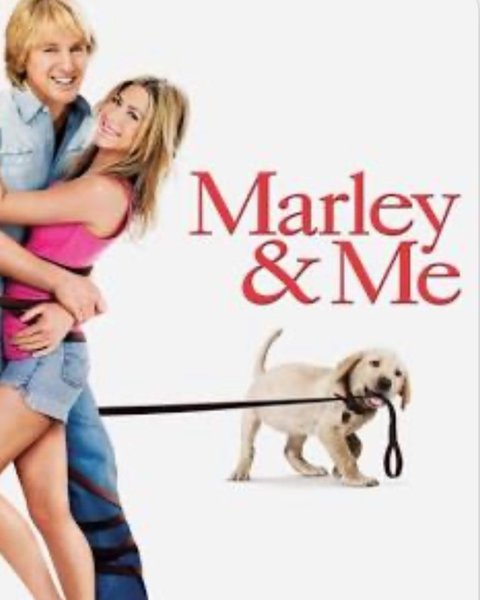 Marley may be a handful, but he's absolutely irresistible without a doubt. Based on a NY times bestseller novel turned into a Hollywood flick, Marley and Me is a feel-good movie for dog lovers. It documents in a light and entertaining way how owning a dog is challenging but highly rewarding in the end.
From welcoming a furry pooch to failing at obedience school training – and the list goes on – this movie is as real as it can get. And of course, Marly the Labrador Retriever, is such a darling to watch on the big screen!
6. Frank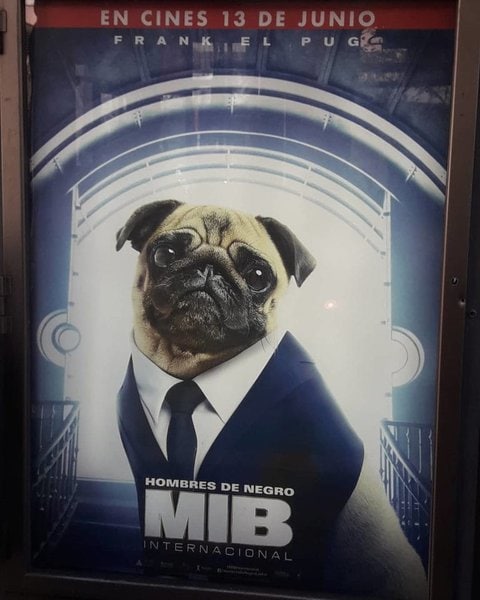 He may be an alien but he's still a charismatic Pug all around! Frank from Men in Black is not like your average Pug – he's super talented, loves to wear a suit, and bobs his head at the sound of Gloria Gaynor's hits.
And what's his superpower? This pooch can sing like a boss and save the planet. That's Agent F for you!
5. Buddy
He shoots some serious hoops, spikes with the volleyball team, and so much more! This athletic Golden Retriever cutie does all – even rescues his favorite human from danger. A true undercover hero!
But what some people don't know is that there are no camera tricks in every spike and kick and 3-point shot he made. He's a real-life sporty pup who scores baskets like a pro. No smokes and mirrors for sure.
4. Clifford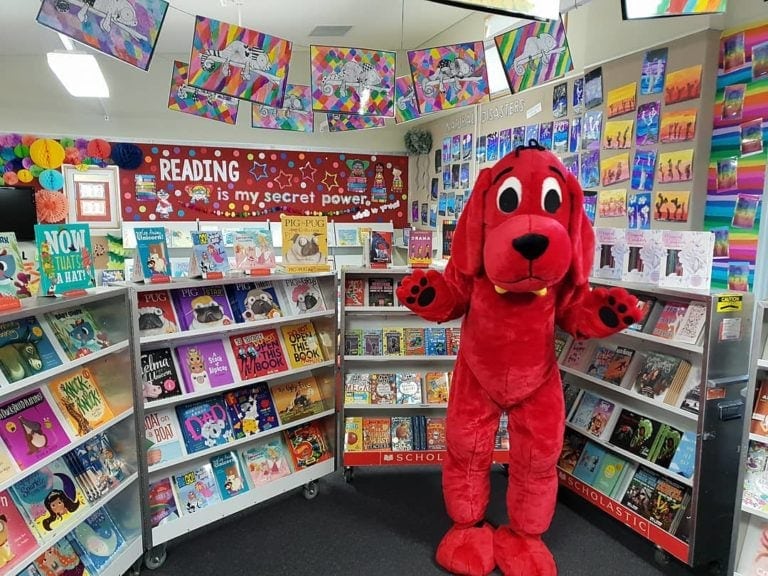 Also known as the "Big Red Dog", Clifford is a massive Labrador Retriever with a red coat all around. He's the star in the TV show that goes by his name and kids worldwide loved watching his fun adventures.
Clifford took the world by storm with his hit kids' TV show just as much as story books featuring this sweet fellow were loved by fans of all ages.
3. Old Yeller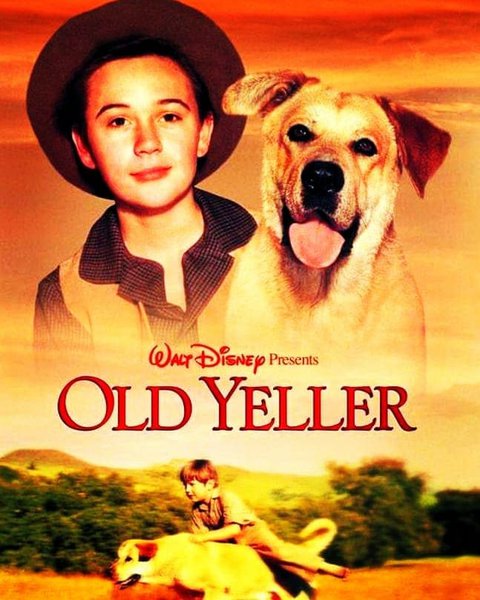 Have your Kleenex ready right before settling down to watch this classic 1957 dog film. Old Yeller tells of a stray Labrador mix's story and the bond he's made with a young boy. They always knew they would be together for a long time… Until something unexpected happened.
Fall in love with Old Yeller and his strong dedication to protect the Coates family at all times. Who knows, you might just end the movie wanting to have your very own Old Yeller!
2. Pitbull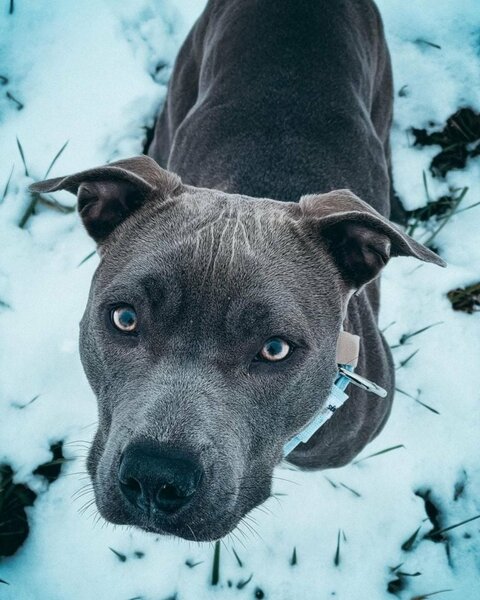 This gorgeous Pitbull may not have a name in the action movie, John Wick, but he's still a joy to watch in the big screen nonetheless! When Wick adopted this Pittie, we knew he was going to be a regular in the franchise since then.
Wick's ever loyal pooch was always by his side no matter what. And thanks to his four-legged sidekick, beating the bad guys was an easy-peasy ordeal.
1. Einstein
Back to the Future fans will clearly recall Einstein, a Catalan sheepdog who had a unique role in this 1980s movie. Although Marty and Doc shone in this film, we can't deny the fact that Einstein was equally special.
Thanks to this pup's loyalty and undying support to Doc, altering the future wouldn't have been more exciting. So, hats off to you, Einstein!
---
Related Questions
---
What Dog Has Been In The Most Movies? Terry the Terrier, also known as Toto in the Wizard of Oz, starred in over 16 films throughout her lifetime. She made as much as $125 per week back in the early 1950s, which was more than what the average American made during that time.
Do Dogs Get Paid To Be In Movies? Ever wondered how much do dogs make in movies? You'll be amazed to know that some dogs make up to $400 a week while others earn about $50 to $100 weekly.
Can My Dog Be A Model? Model dogs possess the ability to obey commands given to them. More than good looks, your dog should be able to quickly master tricks and basic commands to become a model.