Care to reward your furry pets with treats prepared on a whole new level? Well, a newly opened restaurant in San Francisco serves gourmet-style food exclusively for your furry pets.
Opened on September 25, 2022, Dogue (pronounced similarly as Vogue) is gaining popularity among dog lovers in the city's trendy Mission District for offering a doggie three-course meal that starts at a whopping $75.
The restaurant is owned by Rahmi Massarweh, a classically trained French chef cuisine, who decided to forego a lucrative fine dining restaurant business for a less stressful stint as a canine chef.
Since its opening a month ago, the restaurant has already hosted three doggie birthday parties and has received rave reviews from dog lovers who appreciate having a venue where their beloved furry babies can be indulged once in a while.
What's On The Menu?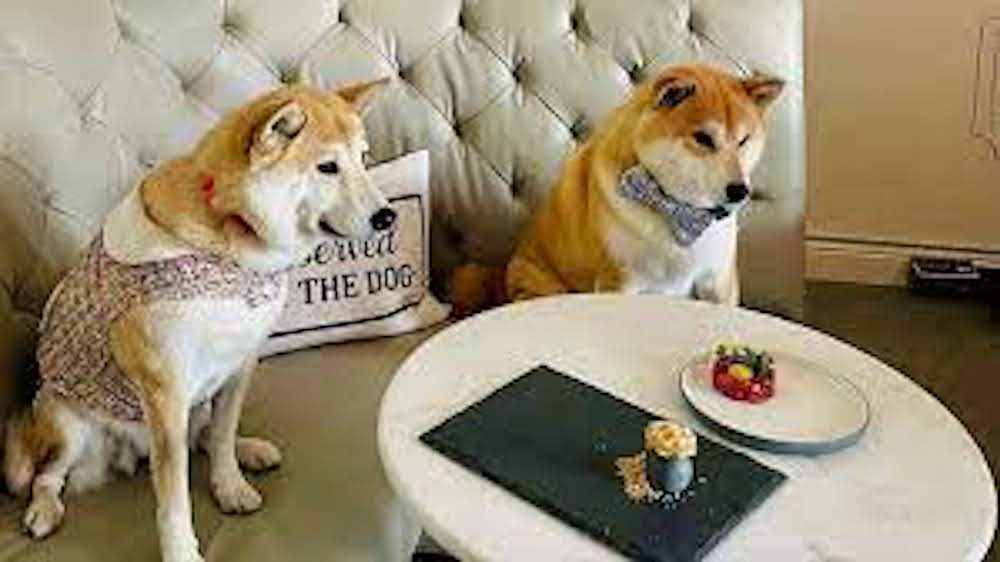 The main thing that will catch a dog's attention the minute it enters the cafe is the selection of mouth-watering, color-coordinated French patisserie-inspired pastries.
This is no place for dry kibbles, but of the bespoke kind with well-crafted meals made from organic ingredients and prepared in haute cuisine style.
How about starting with a treat of green Spirulina and pulled pork pastry with organic lemon and raw, unfiltered honey? Or the Red Rose pastry is made with beetroot powder, wild antelope heart, and pastured cream? Is the Wild Elk Tartlette made with organic eggs, coconut, and grass-fed butter?
These pastries can set you back at around $15 apiece. But, for real indulgence, one can try the three-course meal served every Sunday for $75. It starts with an organic Chaga mushroom soup with slices of pastured chicken breast, followed by an organic chicken skin waffle with coconut-charcoal custard, and for the piece de resistance, a grass-fed steak tartare with quail eggs and organic broccoli sprouts.
Just from these descriptions alone, humans might also want to partake of the food served. But, Massarweh said that these are specially made for dogs and would not be palatable for human consumption since they contain no salt or sugar. Humans can do it with some mimosas and baked treats.
Massarweh said that the pastries usually take two days to prepare. "When we make our food, it is a process. It is very time-consuming. There is a lot of technique. There is a lot of method and detail to what we do."
Chef's Mission
Some citizens criticize the establishment's exorbitant price and indulgent nature while the city is experiencing growing income inequality and homelessness. Massarweh said that his real goal in opening the restaurant is to raise awareness about the importance of feeding dogs fresh and natural food.
His passion for cooking for dogs started when he and his wife adopted their first dog named Grizzly. He prepared small batches of artisanal food for the dog and eventually offered it to fellow dog owners.
Massarweh said that the satisfaction he gets when feeding dogs his very own concoctions is unique. "I've worked in restaurants for many years, and it's rare when as a chef, I walk into the dining room to touch tables and every single guest has a smile on their face."