The Golden Retriever is considered one of the most popular double-coat doggies in the world. It is known for its long and luscious coat that looks red, amber, and sometimes golden. It is known for being lovable and trustworthy and is one of the perfect breeds for dog competitions or shows.
In order to keep your Golden Retriever looking dapper but also protecting their health, you should consider giving them a trim or cut. A Full Shave is recommended for Goldies with medical conditions or severe matting, while a Kennel Cut is great at keeping a Goldie looking sharp and neat. In addition, you can try out Field Cut before bringing the Goldie on an outdoor trip.
There is the option of visiting a pet salon for that extra after-trim care or trying it out yourself at home. A cut does not have to be the same boring one, and we have some cool suggestions that you can try out.
9. Puppy Cut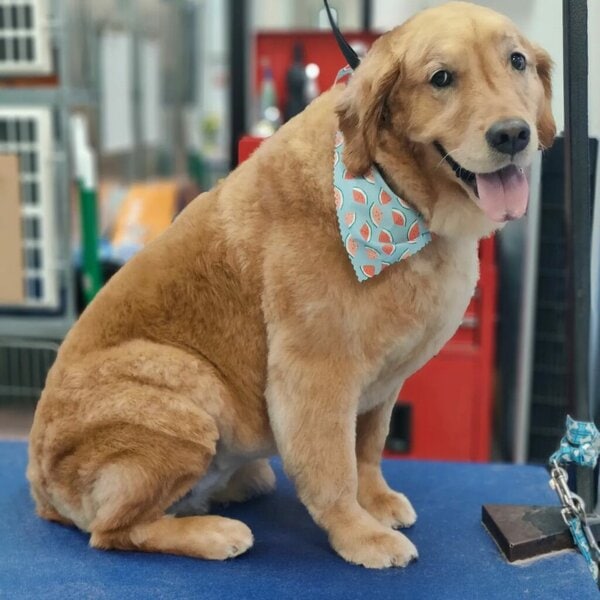 The name 'Puppy Cut' came about due to how simple and easy it is to handle. It can be done on a Golden Retriever or any other pup breed you may have at home. The main idea behind the cut is to chop up to around half an inch in length all over your furry friend's body.
This cut is perfect for protecting your doggie's skin while at the same time letting them be free to run around without picking up debris that can stick to the fur. In addition, it ensures that little to no fur is shed on your furniture and car seat.
8. Show Cut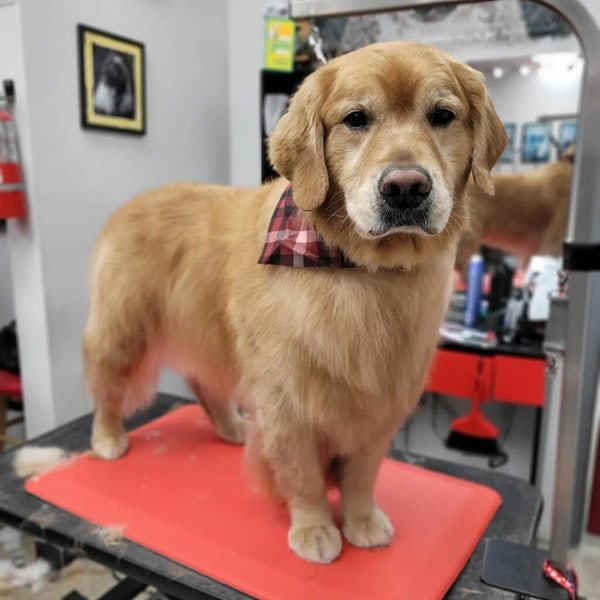 The Show Cut is another cut that does not need too much trimming to be done off your Golden Retriever's fur. The functional role of this cut is for doggies that are part of a show, like dog shows and competitions.
This cut is neatly done around the ears, private parts, and paws. Keen attention to detail is important during trimming. It should be done as close as possible to your furry friend's showcase and is best done by a professional groomer for the best results.
7. Swimmer's Cut
The Swimmer's Cut is an ideal cut for Golden Retrievers that usually spend a lot of time swimming or living around water bodies, such as rivers and ponds. This cut is all about trimming your pup, leaving it with a short coat that will not weigh it down when wet.
It also helps your pup to dry up much faster. This type of cut is short enough to also protect their skin from swimming pool chemicals. If the water mass that your doggie spends time in is a natural water source, you can opt for a different cut.
6. Summer Cut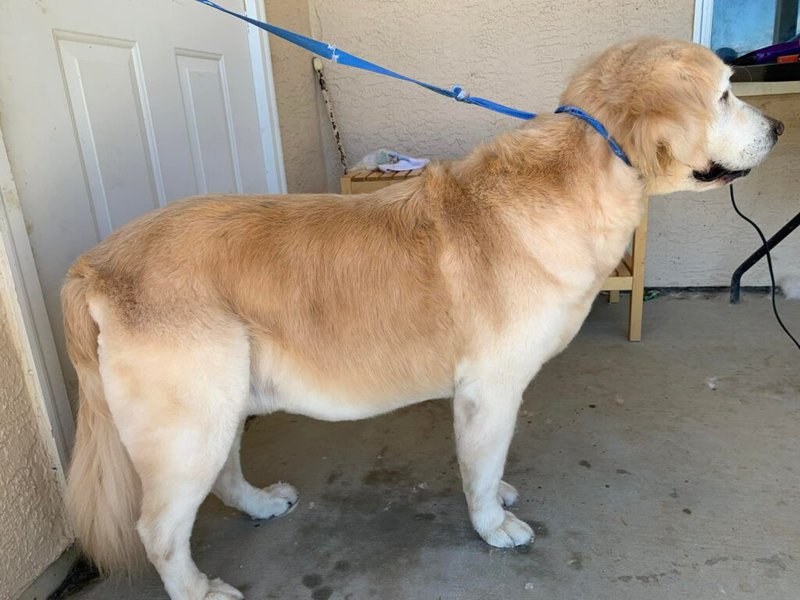 A Summer Cut is one that is presumably designed to keep your pup cool during the hot days of the year. It is more about getting rid of the top coat and keeping a short haircut all through. It means keeping the cut to an inch or shorter and can be done around the ears and personal zones.
It is also important to note that a Golden Retriever has a double coat which keeps them warm in the winter and cool in the summer. During the summer, there is an increased presence of bugs, and these can attack your furry friend's skin if they do not have a dense coat. To ensure that you have the best summer trim, you should consult a professional groomer.
5. Simple Trim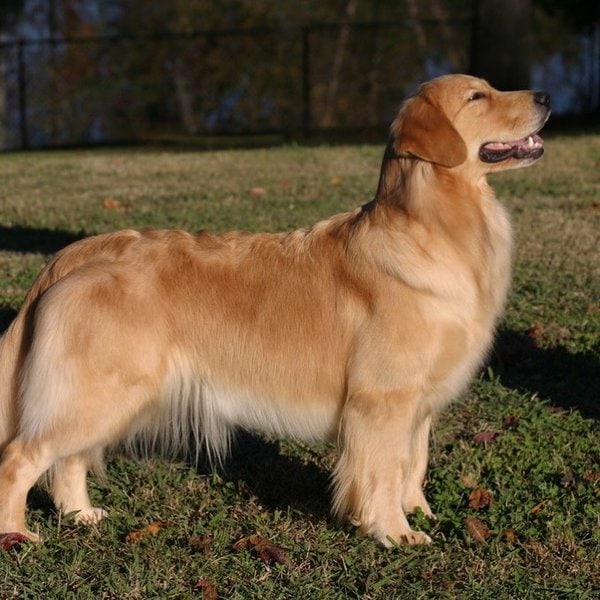 If you are looking for a cut on Golden Retrievers that does not demand too much work, the Simple Trim is the best option. It is all about doing a nice trim of the long hairs as well as any dead or unmanageable hairs.
This cut is done all over the body with a focus on around the neck and chest area. It is all about keeping your pup feeling cool but, at the same time, protecting them from bites, skin irritation, or the biting cold.
4. Teddy Cut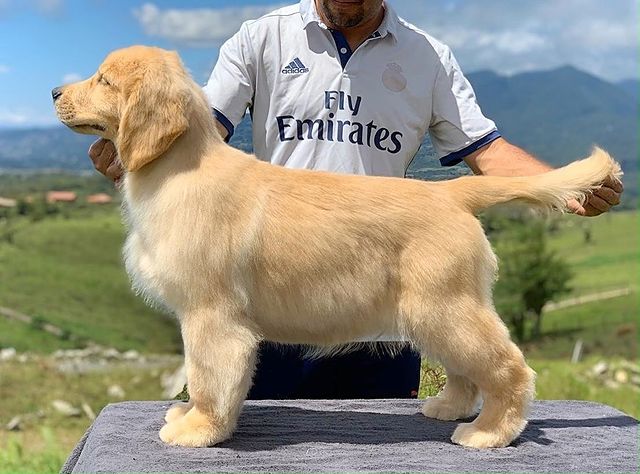 The Teddy Cut is more of a cosmetic cut than a functional one. The style makes your pup look like a large teddy bear because you have to feather the coat for that look after the cut. It is perfect for the summertime, and it is about regulating your doggie's body temperature by cooling them off.
It is also a cut that is capable of protecting your Golden Retriever's double coat. You can get the help of a professional groomer for that perfect teddy bear finish.
3. Field Cut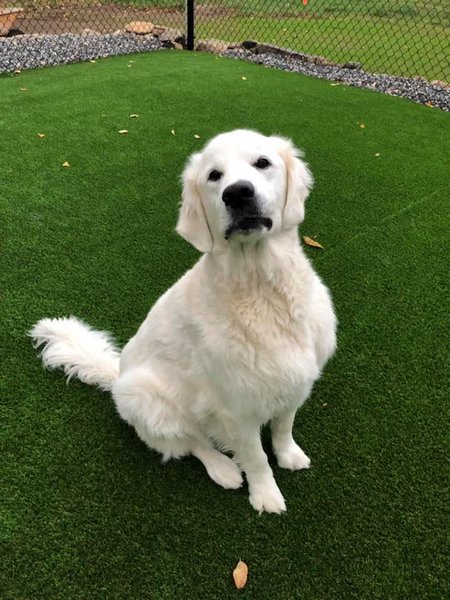 The Field Cut is ideal for hunting dog breeds, like the Golden Retriever. The main purpose of this cut is to get rid of any excess hair that can trap dirt and other debris or get caught on branches or bushes.
This cut is also all about using a #10 blade and not anything less, which will take off as much fur as possible but still leave enough to protect your pup's skin and body during cold weather.
2. Kennel Cut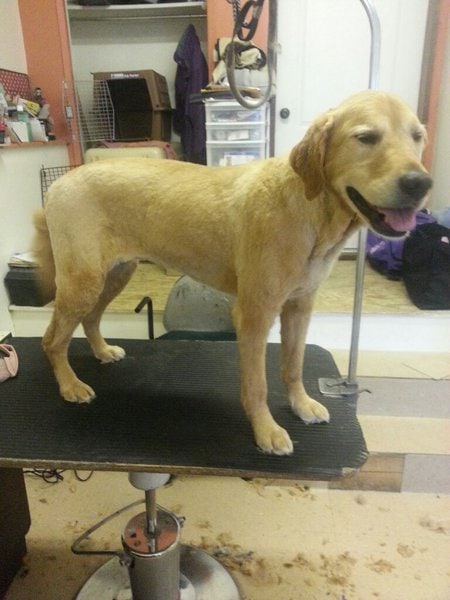 The Kennel Cut can be done on any doggie breed, including Golden Retrievers. It is the perfect cut for busy pup owners who don't have time to make frequent visits to professional groomers.
This cut requires you to trim the hair short throughout the body and keep it at the same length. It is much shorter than Teddy and Puppy Cuts. In fact, they last much longer than other cuts as they will grow out evenly over time. It keeps your pup's skin protected while keeping them looking neat for longer.
1. Full Shave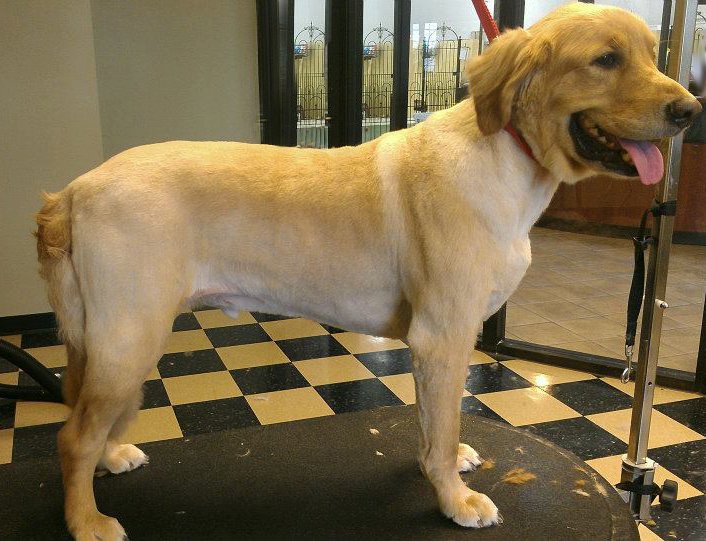 A Full Shave is taking it to the next level from the previous cuts we have talked about. There are a few reasons why your Golden Retriever may need a full trim, and this can be useful in treating a medical condition or dermatitis, getting rid of dead hairs, and doing away with matted fur.
This means it is a cut for extreme situations that may arise. It is shaved as close to the skin as possible. It is important to note that you should resist a Full Shave on long-haired doggies because they need their fur to regulate their body temperature. The fur is also responsible for preventing bug bites or skin irritation.
---
Related Questions
---
Should Golden Retrievers Get A Haircut? Yes, you need to take your Golden Retriever for a regular trim. The main role of a shave is to get rid of dead hairs while regulating the body temperature at the same time. Golden Retrievers are known for their long fur and look great in their dense coats. Their coat is known to shed naturally, which is also great. There are different cuts to choose from, so you should not feel restricted to a simple shave.
What Happens If A Golden Retriever Is Shaved? After shaving, a Golden Retriever will have shorter fur, which allows them to roam freely outdoors or swim without worrying about dirt or debris. They should feel cool in the summer and also warm in the winter, depending on how clean the shave you have chosen for your Goldie. You are advised to trim or lightly shave them to prevent their hair follicles from getting destroyed. This can mean their lovely coat may never grow back. Golden Retrievers have a double coat that looks great and protects their skin from external elements, such as extreme heat, skin irritation, and bug bites.
Do Golden Retrievers Grow Back After Shaving? With time, your Golden Retriever's fur will grow back, and you can decide to leave it as is or plan for the next trim. Care and attention should be a priority when trimming or shaving your furry friend. Avoid shaving below an inch to the skin, and keep the trim uniform all over. As mentioned, try not to cut too close to the skin to prevent hair follicle damage, which can prevent the hair from growing back.