Potterheads, listen up – we've got a massive list of Harry Potter dog names that should be an excellent fit for your beloved pooch. If you're a loyal follower of both the book and the movie, then these names should most definitely ring a bell to you!
Harry Potter is a no-brainer choice for a name. But if you like something different, then there's Lavender, Minerva, Emmeline, and Godric as suitable choices. Fancy the least popular HP characters? How about Arthur, Rodolphus, and Horace?
And we've got more where that came from! Check out our top picks for Harry Potter dog names and relive the magic of this classic novel and film series.
Harry Potter Dog Names Inspired By The Gryffindor House
Angelina
Arthur
Bill
Charlie
Emmeline
Fred
George
Ginny
Godric
Granger
Harry Potter
Hermione
James
Katie
Lavender
Lily
Lupin
Minerva
Molly
Neville
Nick (Headless)
Nymphadora
Oliver
Parvati
Percy
Potter
Remus
Ron
Seamus
Sirius
Tonks
Harry Potter Dog Names Inspired By The Slytherin House
Adelaide
Adrian
Andromeda
Astoria
Barnaby
Baron
Blaise
Carrow
Crabbe
Draco
Goyle
Horace
Leta
Malfoy
Nigellus
Pansy
Peeves
Phineas
Regulus
Rodolphus
Salazar
Scorpius
Severus
Slughorn
Snape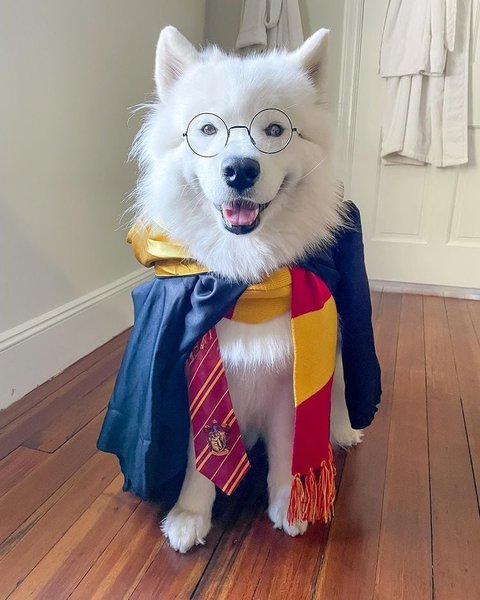 Harry Potter Dog Names Inspired By The Hufflepuff House
Beatrice
Burbage
Cedric
Charity
Diggory
Ernie
Finch
Friar
Hannah
Helga
Justin
Kettleburn
Leanne
Newt
Pomona
Silvanus
Susan
Zacharias
Harry Potter Dog Names Inspired By The Ravenclaw House
Andre
Chang
Cho
Fleur
Helena
Lisa
Lovegood
Luna
Myrtle
Padma
Penelope
Rowena
Terry
Victoire
Weasley
Yule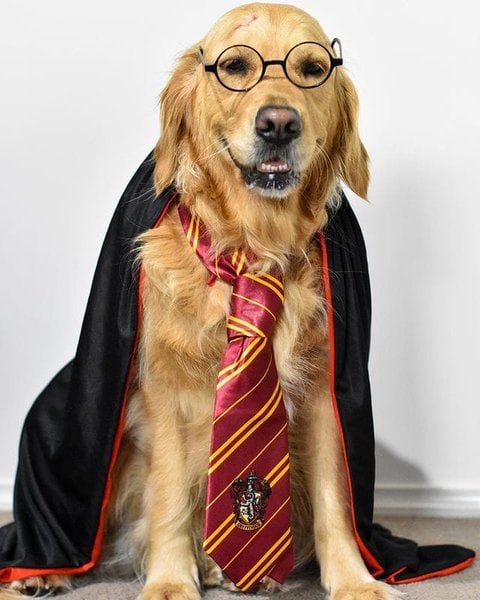 Harry Potter Dog Names Inspired By The Death Eaters
Antioch
Avery
Bellatrix
Cadmus
Crouch
Fenrir
Greyback
Lestrange
Lucius
Marvolo
Mulciber
Narcissa
Nott
Peter
Riddle
Rosier
Tom
Voldemort
Harry Potter Dog Names Inspired By Hogwarts
Albus
Alistor
Argus
Aurora
Barty
Bathilda
Cornelius
Creevy
Dolores
Dumbledore
Fang
Filch
Filius
Fletcher
Hagrid
Hat
Hogsmeade
Kingsley
Kreacher
Lockhart
Mad Eye
McGonagall
Moody
Norris
Petunia
Rolanda
Rubeus
Shacklebolt
Snitch
Sybille
Tina
Umbridge
Vermont
Winky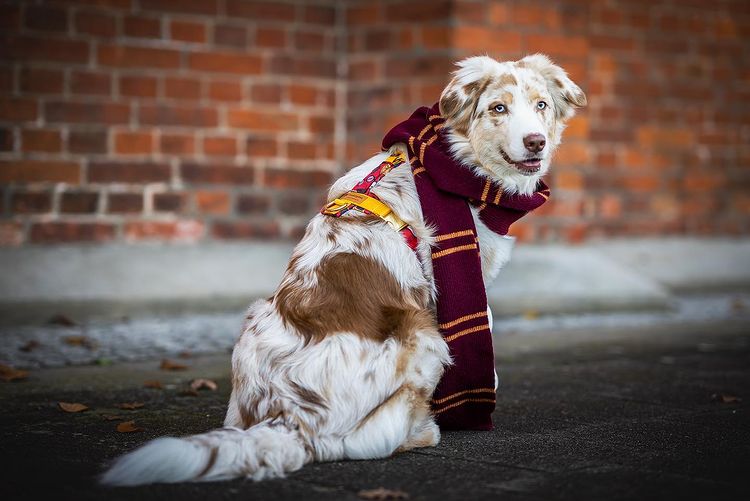 Miscellaneous Harry Potter Dog Names
Accio
Amos
Arabella
Auror
Aveda
Avis
Azkaban
Bagman
Bertie
Bombardo
Bryce
Buckbeak
Butterbear
Crookshanks
Dobby
Dogwarts
Doreen
Dudley
Dursley
Expelliarmus
Fawkes
Ferula
Figg
Fireball
Fluffy
Frank
Grimmauld
Grindelwald
Gringotts
Hedwig
Hippogriff
Hooch
Horcrux
Imperio
Irma
Kedava
Krum
Leviosa
Ludo
Merlin
Muggle
Nagini
Norbert
Norberta
Ollivander
Otter
Padfoot
Patronum
Phoenix
Pince
Pixie
Poppy
Quidditch
Rita
Rolling
Scabbers
Skeeter
Snatch
Spongify
Stag
Stone
Viktor
Willow