On September 30, 2021, the Mississippi Supreme Court upholds the conviction of a man who was convicted for three felony counts on dogfighting charges in 2019. Tommie Queen, a resident of Adams County, was sentenced to 9 years in prison for dogfighting charges. He is the first person in the state of Mississippi to be convicted of such charges.
Doll Stanley, director of In Defense of Animals' Justice for Animals Campaign, said, "this case was absolutely heartbreaking, and we're grateful to those who aided the dogs involved," and that the court recognized the severity of the crime and ruled to deny Queen's appeal.
Man Arrested Back In 2017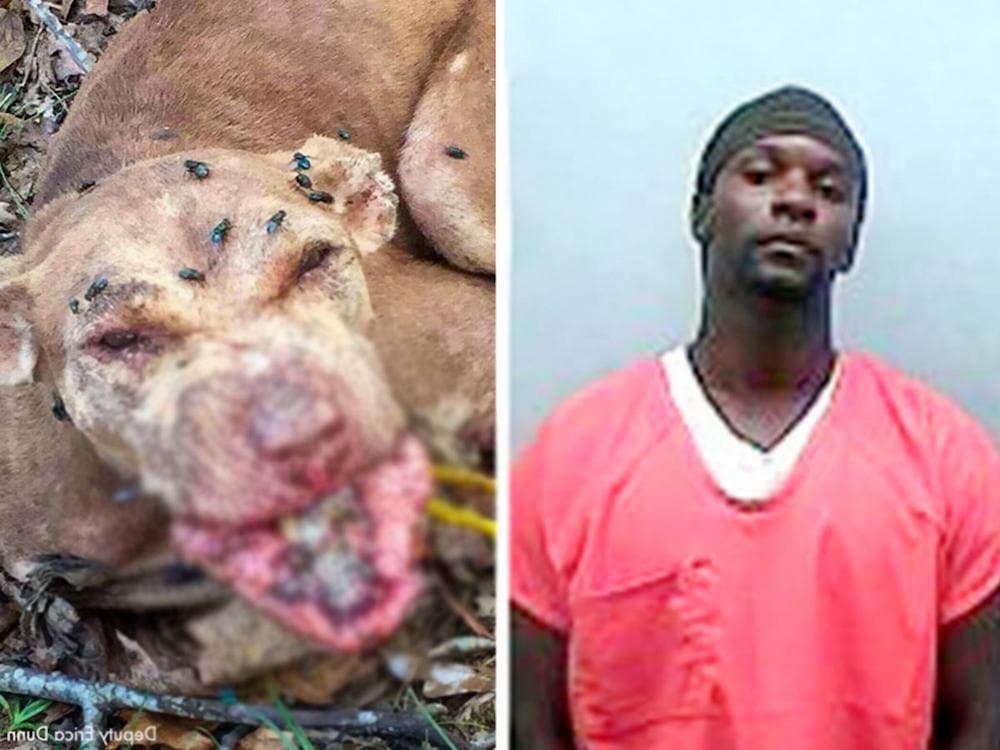 Tommie Queen was arrested back in November 2017 after the Adams County Sheriff's Office learned of a large-scale dogfighting operation on his property. Authorities found dozens of bones of deceased dogs and more than 50 injured and emancipated dogs which are mostly Pitbulls.
Sheriff Travis Patten described the property as a "boneyard" stating, "we have dogs, some with their legs bitten off, one with its lower jaw missing." Some of the dogs appeared to have been shot in the head and left where they fell and left unburied.
The veterinarian who investigated the property examined 9 surviving dogs and decided to euthanize the animals due to severe bite injuries on their faces, chests, and front legs.
Queen was tried on 9 counts and was found guilty on 3 counts. Adams County Circuit Judge Debra Blackwell sentenced him in November 2019 for 3 years on each guilty count, spanning a total of 9 years in jail. He originally faced 50 counts of dogfighting, possession of stolen property, and aggravated animal cruelty.
The case was one of the largest animal abuse cases in the state and the first case where someone was found guilty for multiple counts of dogfighting.
An appeal was filed by Queen's attorney stating that the trial court was wrong to allow an investigator from the American Society for the Prevention of Cruelty to Animals to testify in court as an expert on animal cruelty.
It was also argued that the Judge should not have tried the case because she worked in the District's Attorney's office when Queen was charged. The appeal was later rejected by the Supreme Court in 2021.
Senate Bill On Dogfighting
A Senate bill was passed in June 2018 advocating harsher punishments for dogfighting. Filed by Senator Bob Dearing in response to the publicity of the case, the law states that individuals, who promote, organize, or bet on dogfighting, and owners, who enter dogs into dogfighting, may face jail time between 1 to 5 years.
Repeat offenders can be fined $5,000 to $10,000 and face prison sentences ranging between 3 to 10 years. Tommie Queen was penalized based on the previous laws.
Dogfighting is an inhumane blood sport where dogs are trained, bred, and conditioned to fight other dogs in an open pit for entertainment and profit. Fighting typically last between one to two hours until the losing dog could no longer continue the fight.