Are you looking to help your ailing pup with painful joints and body? Inflammation is a completely normal process as the body tries to heal itself. However, you can give your pooch something completely natural to address these inflammation symptoms. So, what are your best options?
Turmeric is a natural anti-inflammatory that helps with chronic and acute pain relief. CBD oil is another excellent option, touted for its ability to reduce pain symptoms and stress. Then, there are essential fatty acids, notable for improving joint pains and overall wellness.
Discover these 13 natural anti-inflammatory for dogs' pain relief. You may want to consider having these in your medicine cabinet (or kitchen pantry) for a quick pain buster minus the nasty side effects!
13. Turmeric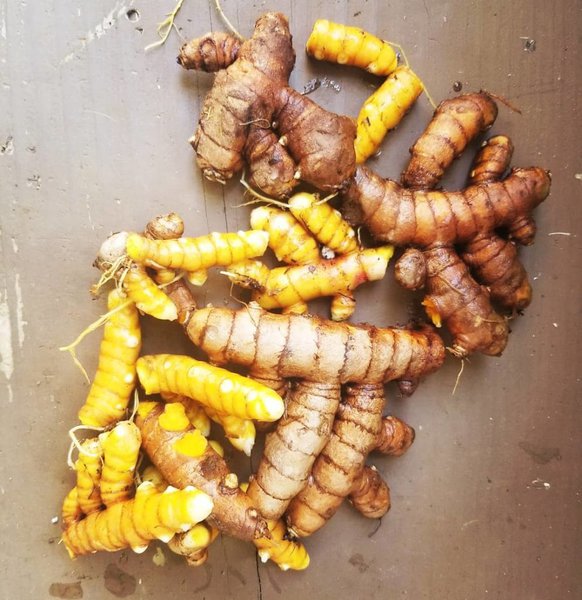 A well-known pain buster and mobility enhancer, turmeric is effective for dogs suffering from inflammation. The curcumin in turmeric reduces inflammation while eliminating free radicals in the body. So, not only does it address an ailing body but it also prevents tissue and cell damage.
Consult your vet before administering turmeric to your pooch. Also, keep in mind that this herb can cause digestive upset when taken in large amounts.
12. CBD Oil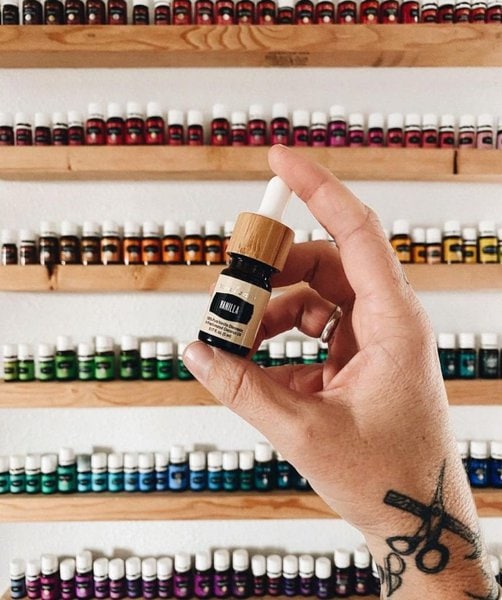 Let us say this upfront – no, CBD oil will not get your pup high. It's a non-psychoactive product from the marijuana plant minus the psychological effects. What it does, though, is minimize stress and reduce pain symptoms. So, in a way, your pooch will get "high" from being free from pain!
The fun thing about CBD is that it comes in various forms. You can easily find it available in doggie treats, supplements, tinctures, and creams. Just take your pick on which formulation works best for your pooch.
11. Yucca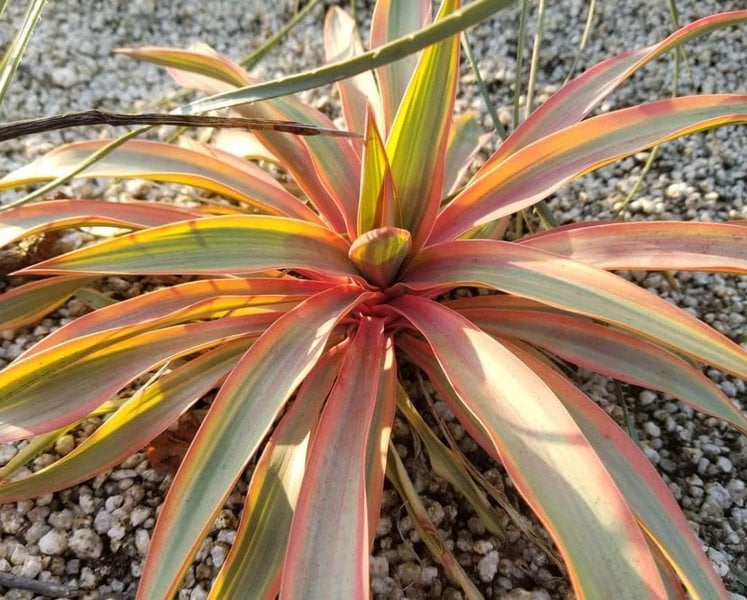 A South and Central American root vegetable, Yucca or cassava is used as food and as a natural medicine for pain relief. This nutritious vegetable contains saponins, which is beneficial for addressing joint inflammation and high blood pressure.
Although Yucca is excellent for helping your pooch manage inflammation, there are some drawbacks. Too much of this vegetable can lead to stomach upset. So, make sure you give your pet a reasonable amount that won't take a toll on his digestive tract.
10. Hawthorn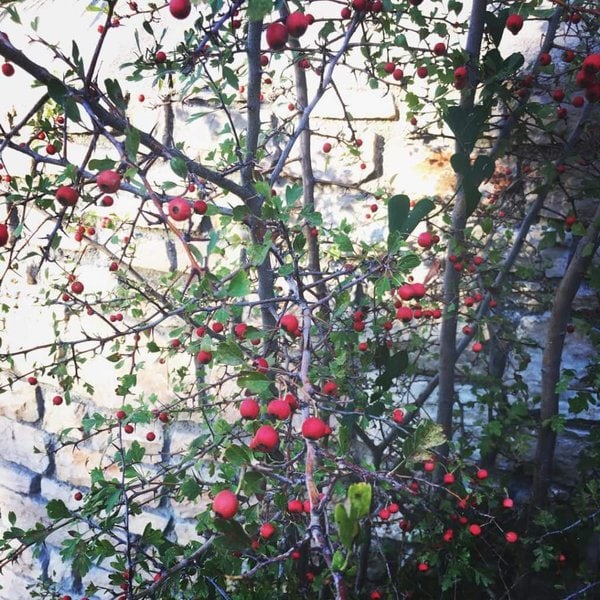 Dogs experiencing pains due to inflammation can find relief from Hawthorn. Whether it is arthritis, rheumatism, and the like, this herb can alleviate them all. It improves circulation and stabilizes collagen, which then facilitates toxin removal in the joints.
Another surprising benefit of this herb is its impressive cleaning properties. By detoxifying the body, this decreases pains while improving health. It's a win-win!
9. Cayenne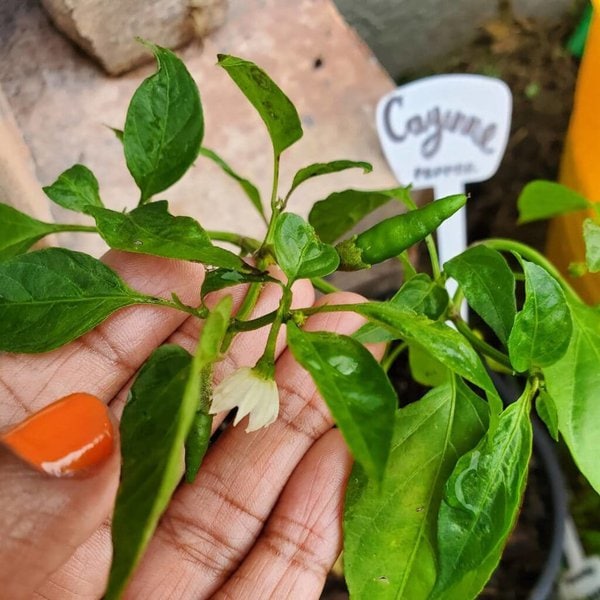 Cayenne gives your food a nice kick but did you know it also beats all the nasties such as pains and discomfort? The capsaicin in cayenne pepper blocks pains while boosting blood flow to the joints and connective tissues. The result? An impressive pain relief with zero side effects!
It may be hot and spicy but it is non-irritating to the digestive tract. Well, with the exception of dog's suffering from a hypersensitive tummy, that is. Mix a moderate amount of cayenne to your pet's food for best results.
8. Alfalfa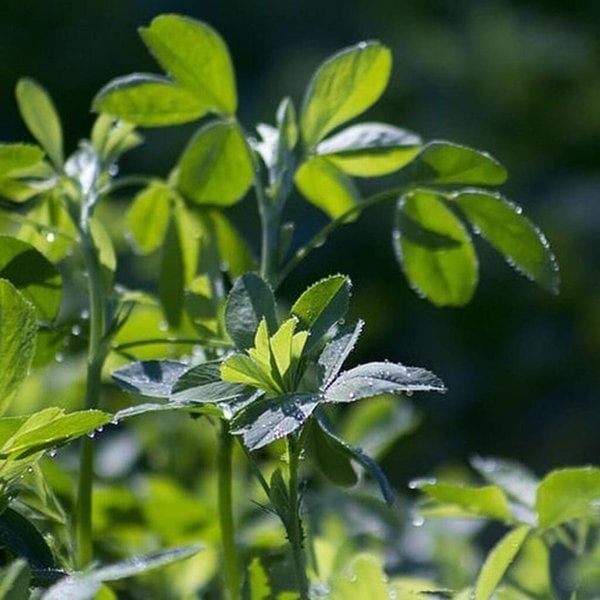 Nip arthritis symptoms in the bud with alfalfa. This herb is a powerhouse of nutrition, as well as a natural anti-inflammatory. If you want to supercharge its potency, you can even mix it with licorice, yucca and dandelion.
A tiny pinch of dried alfalfa per 10 lbs of your dog's weight is the most potent amount to give. Stay away from seeds, though, as they contain a compound called I-canavanine that triggers blood issues.
7. Boswellia Serrata (Frankincense)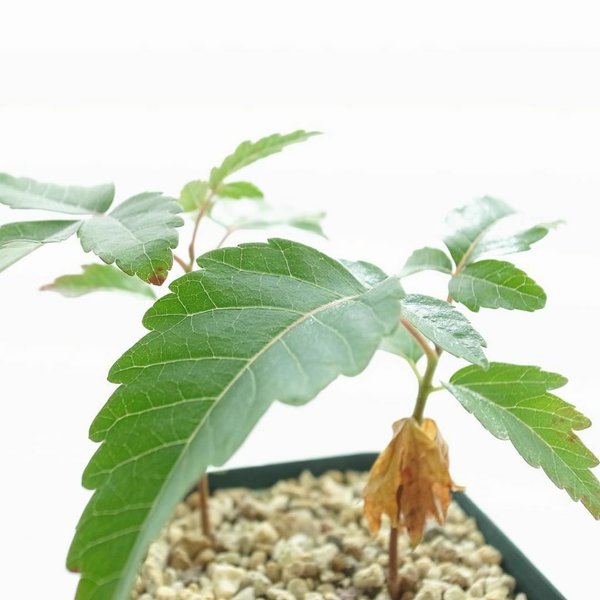 A key player in traditional medicine, Boswellia Serrata or Frankincense packs a punch when it comes to beating away inflammation in humans and dogs. It improves the body's natural ability to fight inflammation while decreasing pains.
Quite interestingly, there are no reported side effects from taking Frankincense in humans and dogs. So, it is absolutely safe to use for your pet, as long as you don't throw in other herbs. Start off with 300 milligrams for dogs weighing 50 lbs and slowly add more over time.
6. Ginger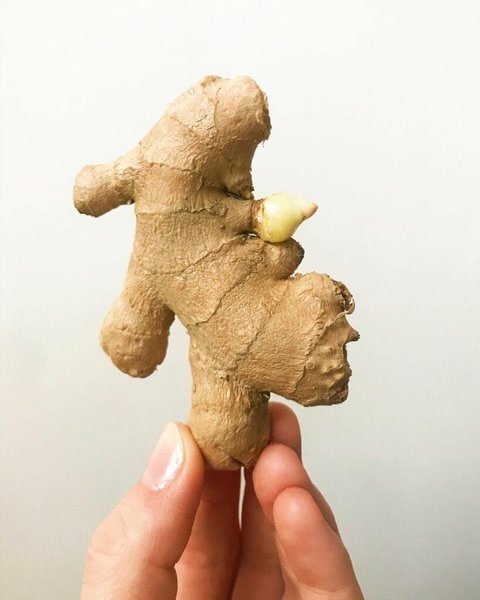 Famous for its gas-relieving properties, ginger is an amazing digestive health support. But did you know that it also helps with arthritis pain? It enhances circulation while eliminating inflammation in dogs of all ages.
Simply peel and mince a small piece of raw ginger root then sprinkle it into your pup's food. A safe amount is ¼ teaspoon for small breeds, ½ teaspoon for canines up to 35 lbs and ¾ teaspoon for larger pooches. One word of caution, though: Ginger can thin the blood. It's not ideal for dogs with diabetes or any existing blood disorder.
5. Licorice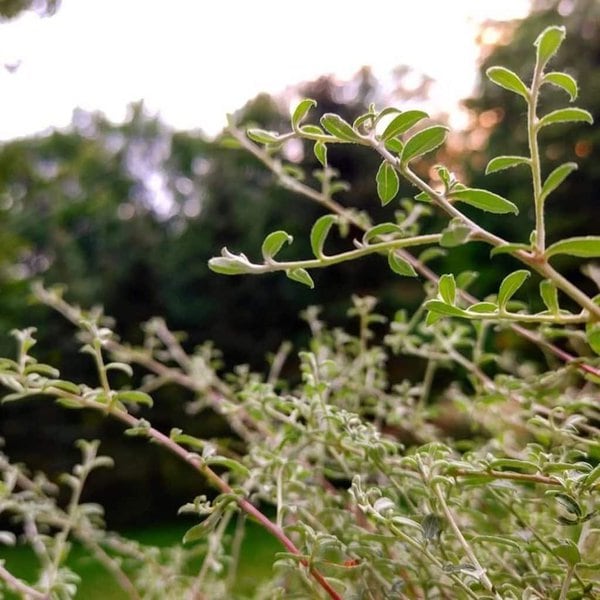 Licorice is a fun treat for folks with a sweet tooth. But did you know that you can use this herb's root for inflammation, too? Thanks to the glycyrrhizin in Licorice, this helps to treat arthritis and rheumatism in dogs.
For canines, we recommend the low-alcohol tincture formulation for pain relief. This is a gentler formula for dogs since roots can be more difficult to digest. About 12 drops of this tincture twice a day per 20 lbs of body weight should be ideal for pain relief.
4. Cinnamon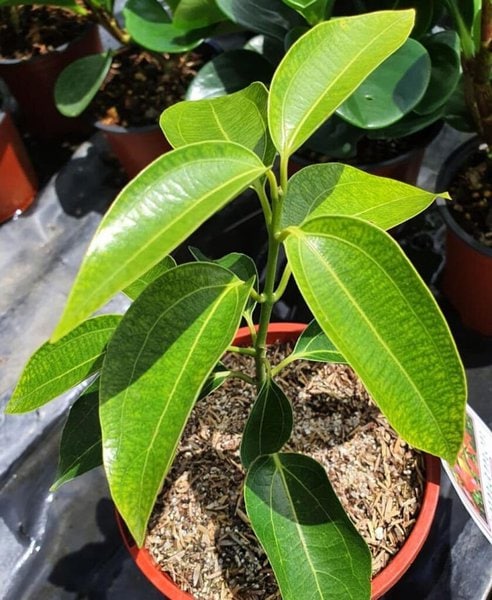 It makes your apple pie taste amazing – and also helps eliminate pain relief, cramps, IBD, and so much more! Cinnamon is a powerful, natural anti-inflammatory for humans and dogs alike. No wonder many joint supplements for canines contain this herb!
For large pups suffering from arthritis pain, a good amount to give is ¼ teaspoon of the powdered form mixed into the food. Be sure to adjust the amount for smaller canines because cinnamon tends to thin the blood when taken in large quantities.
3. Essential Fatty Acids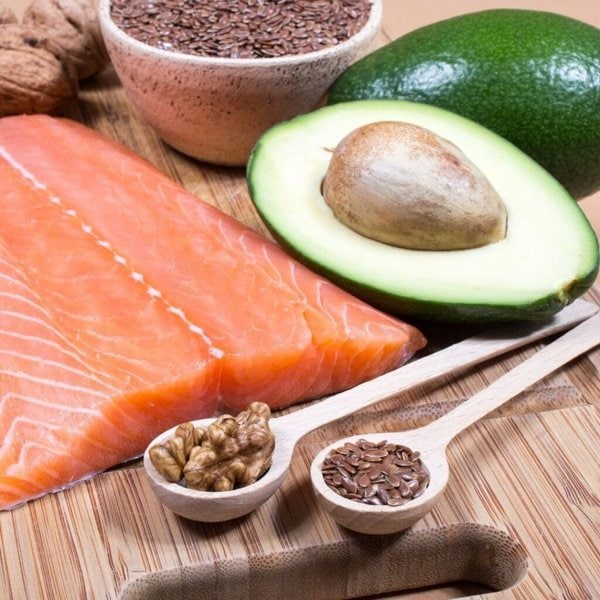 Naturally available in fatty fish, olives, and a few other foods, essential fatty acids are applauded for their anti-inflammatory properties. You can either feed your dog with fatty fish that does not contain heavy metals or give them phytoplankton supplements loaded with essential fatty acids sans the hazardous toxins.
Older dogs can benefit from this nutrient for their mobility and joint health. So, be sure to choose carefully the supplement you give them to provide maximum pain relief and management.
2. Devil's Claw
Next up in our list of natural anti-inflammatory for dogs is the Devil's Claw. A native African herb, it has been used by humans to help decrease inflammation and pains. It is also noted as a body tonic and analgesic.
The harpagoside in Devil's Claw is what beats the pains away. Make sure to use the right amount of this herb for your dog. It is also likely to interact with pharmaceutical drugs for hypo/hypertension, and cardiac disorder. Thus, it is best to avoid this herb if your pet takes such medications.
1. Comfrey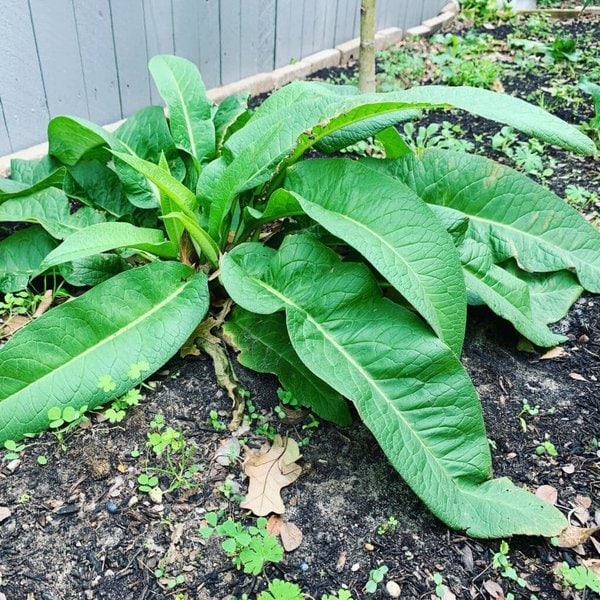 Comfrey is a popular healing herb for various conditions including digestive problems, pains in the body, and even cancer. It's packed with potent compounds such as allantoin and rosmarinic acid that help to relieve pain and manage joint discomfort.
The best way to give Comfrey to your pooch is by mixing this dried herb with your pet's food. About half to a full teaspoon of dried Comfrey per pound of dog food should be safe and effective for your canine's condition, as long as she is not pregnant, nursing, or diagnosed with liver issues.
---
Related Questions
---
Is There An Over-The-Counter Anti Inflammatory For Dogs? Definitely, there are non steroidal anti-inflammatory drugs available over-the-counter for dogs. Such an example is ibuprofen. The best over-the-counter anti inflammatory can help decrease joint pains, swelling and stiffness due to inflammation. Be careful when giving these pharmaceutical drugs and strictly follow the directions to avoid adverse side effects.
Is Shaking A Sign Of Pain In Dogs? Dogs shake due to a number of reasons. For instance, the shaking in your dog's hind legs may be a sign of pain or arthritis, typical among senior dogs. In other cases, dogs shake when they are anxious, excited or afraid. You can stop your dog from shaking by determining the cause. If it is due to anxiety, you should help to keep your pooch relaxed. However, shaking caused by pain can be alleviated with the right pain-relief product.
What Can I Give My Dog For Pain Home Remedy? If your dog is suffering from pains, you may either give natural anti-inflammatory herbs or a baby aspirin. A single baby Aspirin has 81 milligrams of active ingredients – only a quarter of what is present in an adult Aspirin. A baby Aspirin is suitable for smaller dogs while adult Aspirin should be fine for larger breeds.