Bookworms who fancy nerdy dog names for their pooch, this one is for you. We've compiled a vast selection of names from popular novels, films, and pop culture personalities that should give your pup name a certain "oomph" you're looking for.
Names such as Alfred, Albus, and Darwin easily spell out N-E-R-D-Y. But if you're keener on nerdy female pooch names, good choices include Agnes, Dorothy, and Galadriel. Or, you may want to go for non-gender-specific names such as Alyx, Ash, and Cloud.
From A to Z, we've got your hunger for nerdy dog names covered. Browse through our long list and pick out the perfect name to give your cutest canine.
Nerdy Dog Names That Start With 'A'
Abby
Adrian
Agnes
Ajax
Albert
Albus
Alfred
Alyx
Amy
Anakin
Apple
Aragorn
Archie
Aries
Arnold
Arthur
Arwen
Ash
Astrid
Aurora
Nerdy Dog Names That Start With 'B'
Bandwidth
Barbara
Bella
Bethesda
Betty
Bilbo
Bill Gates
Binks
Boba Fett
Brainiac
Brienne
Bruce Wayne
Buffy
Bug
Byte
Nerdy Dog Names That Start With 'C'
Calvin
Carlton
Carmen
Carol
Carter
Charles
Charlie Brown
Chewy
Chip
Clark Kent
Cloud
Coder
Cookie
Copernicus
Cora
Coraline
Cullen
Nerdy Dog Names That Start With 'D'
Darwin
Dash
Data
Dax
Desmond
Dexter
Dorothy
Dwight
Nerdy Dog Names That Start With 'E'
Edison
Edith
Eevee
Effie
Einstein
Elrond
Ender
Esther
Eugene
Nerdy Dog Names That Start With 'F'
Fibonacci
Finnegan
Finnick
Flora
Fowler
Frodo
Nerdy Dog Names That Start With 'G'
Galadriel
Galileo
Gandalf
Genius
Geordi
Gimli
Gizmo
Glitch
Gollum
Google
Green Arrow
Gretchen
Gretel
Nerdy Dog Names That Start With 'H'
Hack
Hansel
Harold
Harvard
Harvey
Hawking
Hermes
Hermoine
Hobbes
Hobbit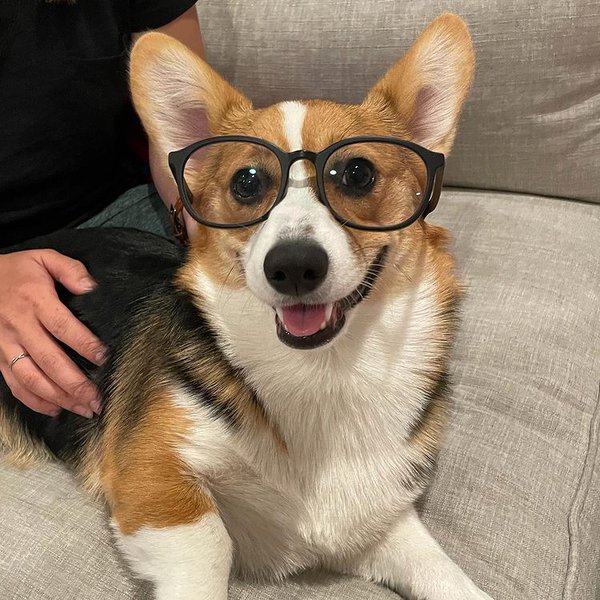 Nerdy Dog Names That Start With 'I'
Nerdy Dog Names That Start With 'J'
Jaja
Jedi
Jemma
Jimmy Neutron
Jorah
Josh
Josie
Nerdy Dog Names That Start With 'K'
Kal-el
Katniss
Kaylee
Keiko
Kelvin
Kevin
Khaleesi
Kit
Nerdy Dog Names That Start With 'L'
Leela
Legolas
Leia
Leonard
Linus
Lisa
Lucas
Luigi
Nerdy Dog Names That Start With 'M'
Malcolm
Mario
Matrix
McGee
Milton
Mogwai
Mordor
Nerdy Dog Names That Start With 'N'
Nano
Newton
Neytiri
Nikola
Nova
Nerdy Dog Names That Start With 'O'
Odyssey
Olive
Olivier
Ophelia
Orion
Nerdy Dog Names That Start With 'P'
Pacman
Pascal
Paul
Pegg
Peggy
Persephone
Peter Parker
Phil
Pikachu
Pippin
Pixel
Prancer
Nerdy Dog Names That Start With 'Q'
Queen
Queenie
Quill
Quincy
Quinn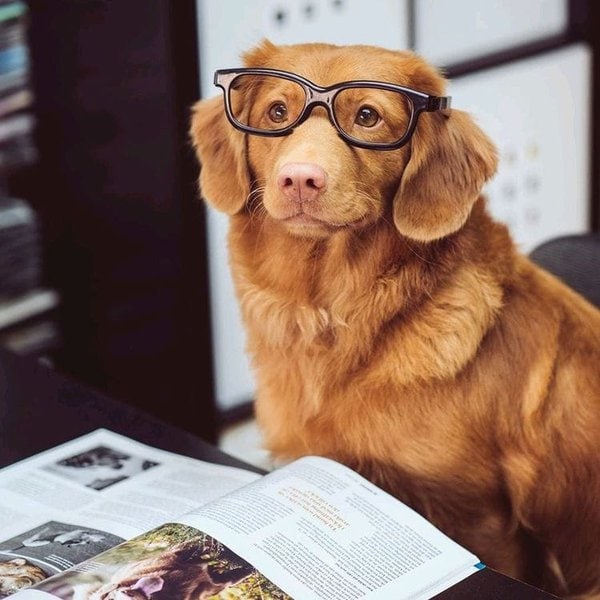 Nerdy Dog Names That Start With 'R'
Ram
Rick
Ripley
River
Rory
Ross
Rowena
Rudolph
Runt
Nerdy Dog Names That Start With 'S'
Sabrina
Salem
Samwise
Sauron
Scooby
Sheldon
Silent Bob
Silicon
Siri
Skywalker
Smart Alec
Smartypants
Smaug
Snoopy
Spacey
Spencer
Spock
Sputnik
Stan Lee
Stephen
Steve
Stewie
Susan
Nerdy Dog Names That Start With 'T'
Tauriel
Tesla
The Brain
Thomas
Tobias
Tonks
Toto
Trillian
Turing
Typo
Nerdy Dog Names That Start With 'U'
Ulysses
Underdog
Underfoot
Uri
Urkel
Nerdy Dog Names That Start With 'V'
Valhalla
Valkyrie
Varric
Vector
Verdon
Nerdy Dog Names That Start With 'W'
Wade
Wayne
Wesley
Wiki
Wiseguy
Wozniak
Nerdy Dog Names That Start With 'X'
Xanadu
Xander
Xanthos
Xavier
Xena
Nerdy Dog Names That Start With 'Y'
Nerdy Dog Names That Start With 'Z'
Zachariah
Zane
Zany
Zelda
Zero