The commonly known ways of identifying a lost dog is using their identification tag or a microchip. While these methods are effective, a team of researchers has come up with a new way to identify lost dogs – using their nose prints.
Just like every human has a fingerprint that is unique to them, dogs have a nose print that is unique to them, and just like how our fingerprints are used to identify us, dog nose prints can be used to identify dogs.
How It Works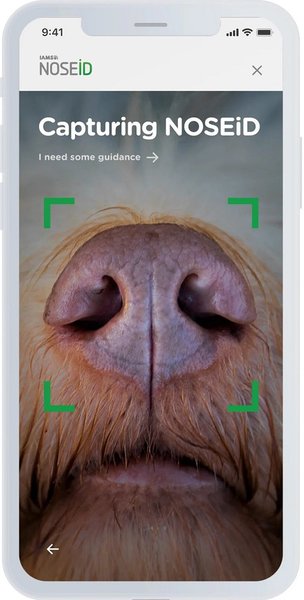 American Humane reported that over 10 million pets were lost every year. Using this astonishing figure and the fact of using nose prints as a dog identification method, the research team at adam&eveDDB and pet food manufacturer IAMS set out to build an app that would make it easier to identify and reunite lost dogs with their owners.
The app, which they have named NOSEiD, works in a very simple way. After downloading the app, you take a scan of your dog's nose print, which is then uploaded to NOSEiD's database. The app then asks you to upload more information about your dog, including its photos and breed details.
In the event your canine buddy goes missing, the app has a feature that allows you to mark the dog as lost. This will alert other users within your geographical location that there is a missing dog, along with photos and a description of your dog. The app also has tools that allow you to quickly create a "lost dog" poster that you can share in your neighborhood.
If rescue and shelter center workers, or strangers who already have the app installed, come across a dog that looks like yours, all they have to do is to scan the dog's nose print to confirm if it is indeed your dog. The app will then provide details on how they can get in touch with you and inform you that they have your lost dog.
The Future With NoseiD
At the moment, the NOSEiD app has not been launched fully. It is currently in its beta version, and is therefore only available to dog owners living within the Nashville area of Tennessee.
Speaking to the press on Wednesday, April 21st, 2021, Mars Petcare marketing vice president, Craig Neely, said that the app would go a long way in helping families to reunite with their dogs, instead of having these dogs taken to the shelters.
Craig also emphasized that the app is meant to be a community resource, and therefore, anyone interested will be able to download the app and join the NOSEiD community, whether they have a dog or not.
If you live in the Nashville area, where the beta version of the NOSEiD app is available, you can download it here and register your dog with the app. If you live elsewhere within the country, however, you'll have to remain patient until the app becomes available in your location.