Three individuals who recently graduated from an inaugural dog trainer apprentice program were recognized by K9s For Warriors on July 27, 2021.
The new program, which received 500 applicants, aims to develop highly qualified service dog trainers that would help military veterans suffering from Post Traumatic Stress Disorder (PTSD) and other military-related trauma.
The 5-month training course started on March 2021 and was conducted at the Gold Family Campus in Alachua, Florida.
K9s For Warriors' Mission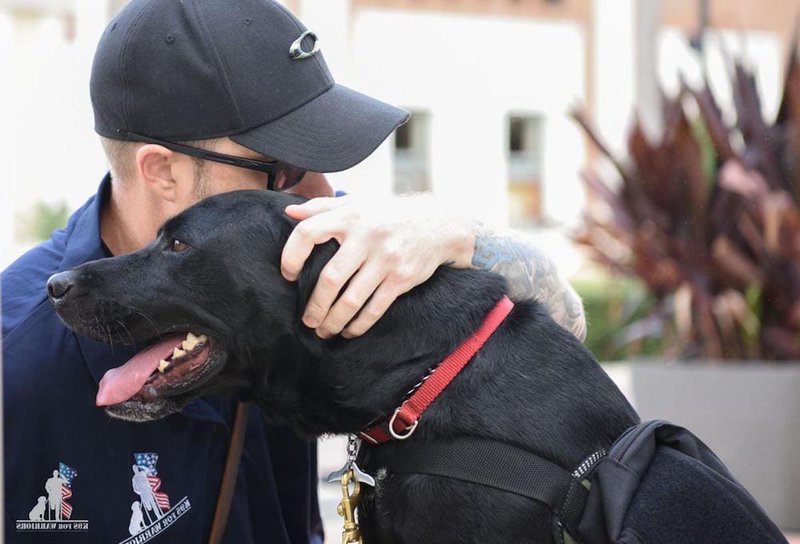 The program was developed over the past few years by K9s For Warriors to establish a dedicated K9 trainer apprentice program and prepare new graduates to easily transition into full-time dog trainers. The curriculum emphasizes things, such as acceptable training methods and dog learning theory, along with behavior and modification.
Lora Toney, K9 trainer manager, first started the program back in 2018. She soon realized that those dog trainers have different approaches when it comes to Service Dog training. "When it came time for veterans to hold their service dogs accountable, or if they made an incorrect decision, the veterans weren't always sure how to troubleshoot or problem solve because the training styles varied so much," Toney noted.
K9s For Warriors will be spending the next several years formulating an apprentice program that ensures uniformity and quality control to address the problem. Toney said, "One of the biggest lessons we teach apprentices is that veteran handlers won't have the same level of communication ability or confidence that trainers have, especially in public settings."
Toney also added, "We are teaching these dogs to help the Warriors make better choices when they're in public settings. Our goal is to get the dog to act based on the environmental context of a situation, without being directed to do it by the handler."
Apprentices were assigned to train 12 dogs each with different strengths, weaknesses, and temperaments. They are then assessed through research assignments, exams, and skills evaluation on the 5th, 10th, and final weeks.
These apprentices are also evaluated on their abilities to read dog body language and are allowed to make any course corrections as needed. Most of the dogs in training came from high-kill rescue shelters.
Broader Mission Of K9s For Warriors
After completing the program, the graduates will be assigned to a mentor trainer for the following 2 to 3 months. Only after which will they be officially transitioned to a full-time trainer role.
K9s For Warriors plans to open a mega kennel in Northeast Florida that can accommodate more than 150 service dogs in training and to open another center in San Antonio, Florida, focusing on larger rescue dogs. This will allow more veterans to have an opportunity to be paired with a four-legged buddy.
In January 2022, they will conduct a second class, in the following years, plans to have two separate 5-month classes held every year with 6 apprentices taking part in one class.
"We've been given an incredible opportunity to proactively implement this apprentice program," Toney said. "This allows us to develop our training staff for each location and set them up to succeed. It also lets us ensure the dogs we'll be allocating to these locations can do the job and properly handle the stresses of service dog work, tackling any challenges that their future Warrior handlers will face."