A bill was unanimously passed in the Massachusetts State Senate on November 2021 that would allow first responders to treat and transport injured police dogs to veterinary hospitals.
The bill, known as Nero's Law, was named after the K-9 partner of Yarmouth Police Sergeant Sean Gannon. The 32-year old officer and the dog were both shot in the face in April 2018 while serving a warrant at a Barnstable home. Only Nero survived.
Currently, Massachusetts law penalizes emergency medical technicians if they assist an injured animal. Nero was taken to the veterinary hospital in the back of a police car despite the presence of several ambulances at the scene of the crime.
Nero's Law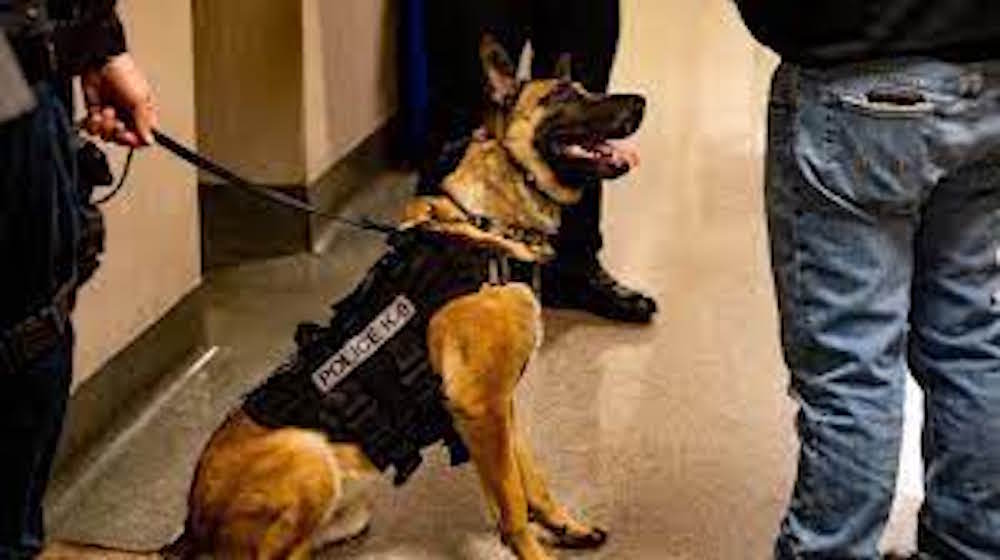 State Senator Mark Montigny introduced the bill that would allow emergency personnel to provide immediate treatment to injured police dogs, including basic first aid and CPR. It would also allow the person to transport the animals to veterinary facilities.
The bill prioritizes humans requiring medical attention before police dogs receive care but absolves any person from assisting any animal in an emergency.
Montigny said, "K-9 officers protect the men and women in law enforcement as well as the community-at-large. These animals endure extremities from gun violence, narcotics, and even explosive materials. Allowing our emergency personnel to provide basic treatment and transport is a commonsense measure that honors their contributions across Commonwealth."
The bill was passed 38-0 in the Senate and will be moved to the Massachusetts House of Representatives.
Nero's Recovery
Nero, a Belgian Malinois, was shot once in the face, and the bullet entered through his left cheek and the trachea before being lodged in the K-9's shoulder.
A retired K-9 officer and veteran police dog trainer Peter McClelland took care of Nero during this ordeal. He was also responsible for Nero's training before the canine was handed to Sgt. Gannon.
"I ended up staying with him that night there. I couldn't leave him, " recalled McClelland days after the shooting incident. He stayed with the dog in the hospital, even sleeping with Nero in its cage to give him medicine and calm him through the pain.
After months of recovery, Nero was retired from service and returned to his home with Sgt. Gannon's wife, Dara. It was the late Sergeant's wish that Nero was to return to their home.
The Police Department's Deputy Chief, Steven Xiarhos, said, "We had to decide: Do we try to bring him back to police work? We believe he could do it, but Sean's wishes were that if anything ever happened, to return him to his home, and that's what we did."
Nero has become a symbol of resilience and hope and has received a lot of support from everywhere. His recovery has helped the police department deal with the dark days. Their precinct has endured a series of violent incidents.