When the McNeelises adopted a stray Corgi and Shetland Sheepdog mix in late September 2021, they had no idea the tragedy that would befall them three weeks after.
Their 7-year-old son, James, was brutally attacked to death by the dog while playing with it in their backyard.
Michael McNeelis, the boy's father, reported the boy missing on October 20, 2021, around 7 pm from their Creek County home South of Kiefer, when the boy had not returned home for dinner.
Deputies from the Creek County Sheriff's Office, responding to a missing child report, went to the scene and found the boy's father already found their son dead in their backyard.
Authorities said the boy's death is being investigated by the State's medical examiner. "The child was pronounced deceased at approximately 7:35 pm. The preliminary investigation indicates the child was attacked by a family pet," the police statement said.
No Warning Signs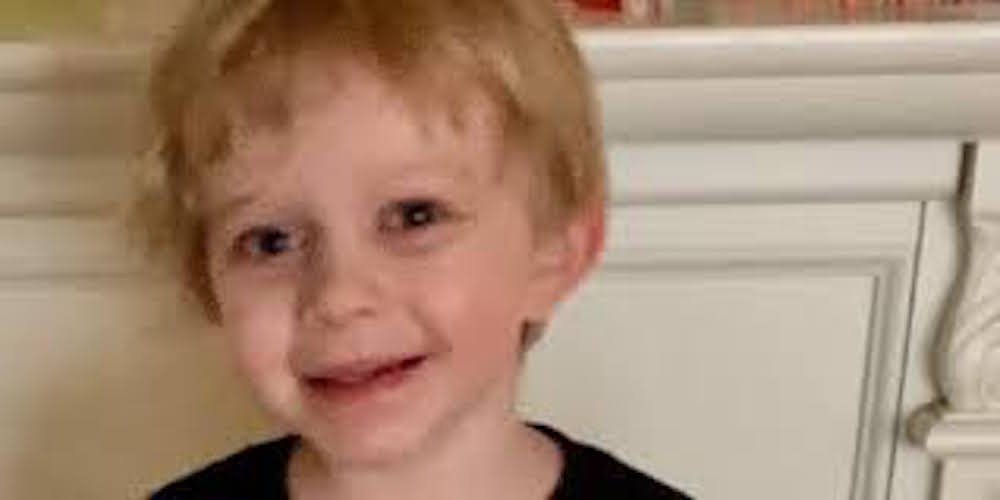 The McNeelises adopted the stray Sheltie-Corgi Mix three weeks prior to the accident, and it showed no warnings signs of aggressive behaviors. The dog was being held in an animal control facility.
Relatives said James was playing outside with the dog before the attack.
Creek County Sheriff Bret Bowling told the media, "it doesn't look like any foul play. Our preliminary indications or investigation show it's some kind of animal."
A neighbor, Shannon Edison, recalled hearing a blood-curdling scream from a woman as her family was celebrating a birthday party on their porch. She knew something was amiss as they heard the commotion next door.
Edison said, "as a mother, you know that scream; if anybody has ever heard that scream, you know that scream. Something was catastrophically wrong. It was gut-wrenching. No family should ever have to go through something like that."
Michael McNeelis posted a statement on social media saying, "James was so full of life and light, and he was going to change the world. And he still is. His light will change the world. We felt alone and lost without him, and we're doing all we can, but it's just hard. Everything just hurts without my little boy here."
The family plans to move from Creek County after their son's funeral.
A GoFundMe has been set up to help with the boy's memorial and creation expenses.
Sobering Statistic
According to DogBite.org, between 2005 and 2020, a total of 568 Americans were killed by dogs, with Pit Bulls responsible for 67% of those deaths and Rottweilers following second.
In 2020 alone, 46 were killed by dogs, 15 of whom were children aged nine or under.
Every year in the United States, there is a 1 in 50 chance that a dog might bite a person. Approximately 800,000 dog bites every year are recorded that require medical attention, according to the Children's Hospital of Pittsburgh, with 50% of that number being children.