Your gorgeous redhead pooch needs a name as cool as he/she is. But if you can't seem to figure out a cool name, you just lucked out – we've got an exhaustive list of red dog names just for you!
From exotic to cutesy, these red names should be a perfect match for your ginger-colored four-legged pal. These are also gender-neutral, and you can make some spelling mods for an even more unique ring to these names.
Have fun checking out our long list of red dog names that are sure to make you smile. You can even test out which one your pup responds to, so you know if it's a yay or a nay!
Red Dog Names That Start With 'A'
Acai (berries)
Aelia (Roman)
Aggo (Nepali)
Aguna (Bangla)
Ahi (Hawaiian)
Aidan (Irish)
Akako (Japanese)
Akamu (Hawaiian)
Akane (Japanese)
Alani (Hawaiian)
Amanita
Amber
Api (Indonesia)
Apollo
Apple
Apricot
Archie (comics)
Ariel (Little Mermaid!)
Arizona
Arsenal (if you're a fan of the football club!)
Arusha (Sanskrit)
Aurora (Roman Goddess)
Autumn
Azalea (Azzy)
Red Dog Names That Start With 'B'
Barney (red barn)
Beets
Begonia (Beggy!)
Benki (Kannada)
Berry
Big Red
Blaze
Bloom
Blusher
Bordo (Bordeaux)
Brandy
Brick
Bubblegum
Bull (Red Bull)
Burgundy
Red Dog Names That Start With 'C'
Cabernet
Calla (Lily)
Camellia
Cammy
Candy
Canna (flower)
Cardinal (the bird)
Carnation (Carny)
Carrot
Cashew
Cherry
Chestnut
Cheyenne
Chilli
Chrys (santhemums)
Chuck (Norris)
Cinnamon
Clancy (Irish)
Coca
Cola
Colorado
Comet
Copper
Cory (dalis)
Cosmos
Cracker (Fire)
Cranberry
Crimson
Crocus (Crocky)
Currant
Curry
Red Dog Names That Start With 'D'
Dahlia
Daisy
Daphne (Scooby Doo)
Dazzle
Deadpool
Dicey (dice)
Dragon (fruit)
Drogo
Dynamite
Red Dog Names That Start With 'E'
E-coli
Elba
Elmo
Ember
Emma (Stone)
Red Dog Names That Start With 'F'
Ferrari
Firecracker
Firefly
Flame
Flamingo
Flann (Irish)
Flash
Foxy
Fuchsia
Fuego (Spanish for fire)
Red Dog Names That Start With 'G'
Garnet
Geni / Genie (Javanese)
Gerry (Geraniums)
Ginger
Gladiolus (Gladdy)
Goji (berries)
Grape
Red Dog Names That Start With 'H'
Harvard (university)
Hazel
Henna
Hibiscus
Holly (berries)
Honey
Humaira (Arabic)
Hydra (Hydrangea flower)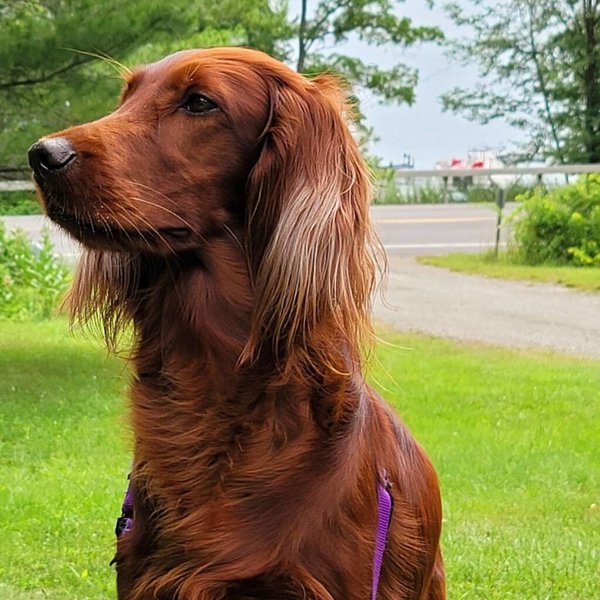 Red Dog Names That Start With 'I'
Ibiza
Ignis (Latin)
Inchalla
Indian (red color)
Iris
Iron Man
Ixora (flower)
Red Dog Names That Start With 'J'
Jelupa
Jermy
Jessica (Rabbit)
Junker
Justine
Red Dog Names That Start With 'K'
Kalayo / Kala (Cebuano)
Kamala (Hindi)
Ketchup
Keyi (Amharic)
Kizil (Kyrgyz)
Koi
Red Dog Names That Start With 'L'
Lady Bug
Lala (Bangla/Gujarati)
Laser
Lava
Lily
Lipstick
Liverpool (football club)
Lobster
Lory (red lory)
Red Dog Names That Start With 'M'
Mac (McDonald's)
Magenta
Maggie
Mahogany
Manchester (football club)
Maple
Maroon
Marpo (Tibetan)
Mars
Marvel / Marv (comics)
Mary (Marigold)
Mauve
Meera (Merah – Indonesian)
Melon (Watermelon)
Mena (Malagasy)
Merlot
Miaka (Japanese)
Mollo (Sotho)
Moto (Shona)
Red Dog Names That Start With 'N'
Navajo
Nelpa
Newt
Nipper
Nuppere
Nuppet
Red Dog Names That Start With 'O'
Oku (Igbo)
Ollie
Ozone
Otis
Oak
Red Dog Names That Start With 'P'
Panda (red panda)
Pansy
Pappy
Paprika
Peaches
Peony
Pepper (red peppers)
Peppermint
Pepperoni (Pepper)
Perry (Periwinkle)
Phoenix
Pippi (Longstocking)
Piros (Hungarian)
Plum
Pluto
Pomegranate (Pommy)
Poppy
Primrose (Rose)
Prince (Harry)
Pula (Cebuano)
Punchy
Red Dog Names That Start With 'Q'
Qara
Qari
Quack
Quake
Quart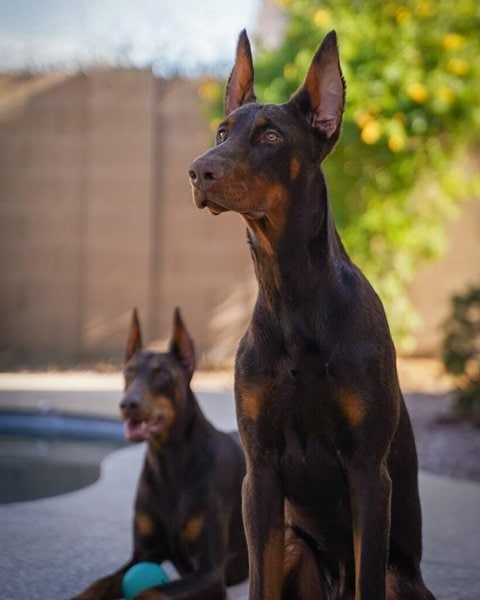 Red Dog Names That Start With 'R'
Radish
Raleigh (Gaelic)
Ralph (Wreck It Ralph)
Raspberry
Rato (Nepali)
Ratu (Sinhala)
Ray
Razzle
Red
Redford
Refina (Roman)
Rhubarb (Rue)
Roana (Spanish)
Robin
Roderick (Welsh)
Rogan (Irish)
Roi (Afrikaans)
Roja (Spanish – female)
Rojo (Spanish – male)
Ron (Weasley)
Roo (Roux – French)
Roody (Dutch)
Rose
Rosebud
Rosella (red bird)
Rosie
Rossa (Italian – female)
Rosso (Italian – male)
Rossu (Corsican)
Roth (German)
Rowan (Gaelic)
Ruby
Rudolph (the reindeer)
Rufina (Latin)
Rufus (Latin)
Ruga (Esperanto)
Rumo (Cornish)
Russ (French)
Russet
Rusty
Ryllis (Amaryllis)
Red Dog Names That Start With 'S'
Saffron
Salamander (Sally)
Salami
Salsa
Sandstone
Sangria
Santa
Scarlet
Seabiscuit
Sequoia (redwood trees)
Shani (Hebrew)
Shiraz
Snapper (Red snapper and just too funny!)
Sox (Red Sox for the fans)
Sparky
Strawberry
Summer
Sunny
Sunrise
Sunset
Sunshine
Sweet Pea
Red Dog Names That Start With 'T'
Terra (cotta)
Tomato
Topaz
Tulip
Turner (Turner and Hooch)
Tuz (Hungarian)
Twizzler
Red Dog Names That Start With 'U'
Red Dog Names That Start With 'V'
Valentine
Valkyrie
Velvet
Veronica
Vittox
Red Dog Names That Start With 'W'
Wakanda
Wallaby
Wilma (Flintstone)
Wine
Winnie
Red Dog Names That Start With 'X'
Red Dog Names That Start With 'Y'
Red Dog Names That Start With 'Z'
Zelanda
Zinnia
Zoop
Zoopers
Zulu