Your pooch is one extra-special pup – and so a unique dog name is just what he (or she) deserves! If you've been racking your brain for the perfect name to give your four-legged pal, our list of unique dog names can give you excellent ideas!
If you have a female pup, names such as Alma, Charli, and Eloise are not only unique but quite exotic, too! Male pooches would definitely stand out from the rest with a special name such as Aden, Hagen, or Kash – names you've probably never heard of before!
There's more where those names came from! Here are some of the coolest and most unique dog names that are fantastic options for an equally special pooch you've got.
Unique Dog Names That Start With 'A'
Abril
Ace
Addy
Aden
Akira
Alden
Aleric
Alma
Alora
Aminah
Anais
Aniya
Arlette
Arlo
Avi
Axton
Aydin
Unique Dog Names That Start With 'B'
Baylor
Bexley
Birdie
Blaise
Boone
Bowie
Briar
Brielle
Brixton
Bruin
Byron
Unique Dog Names That Start With 'C'
Cairo
Calliope
Chaim
Chana
Chance
Charli
Chaya
Cinzia
Cora
Cormac
Crew
Unique Dog Names That Start With 'D'
Danica
Dashiell
Declan
Delta
Dionne
Dixie
Unique Dog Names That Start With 'E'
Elin
Eloise
Elsie
Ember
Esme
Etta
Everly
Evie
Unique Dog Names That Start With 'F'
Fabrizio
Faiz
Fares
Farhan
Farley
Farren
Fawaz
Fitzgerald
Unique Dog Names That Start With 'G'
Gage
Gatlin
Genesis
Grady
Griffin
Unique Dog Names That Start With 'H'
Hadi
Hagen
Hamzah
Hans
Harlee
Henrik
Henryk
Holden
Unique Dog Names That Start With 'I'
Iker
Inez
Ione
Isla
Ivy
Izaiah
Unique Dog Names That Start With 'J'
Jair
Jamal
Jaxon
Jett
Judah
Juniper
Unique Dog Names That Start With 'K'
Kadence
Kahlil
Kamala
Kash
Kataleya
Keegan
Kenji
Keoni
Kian
Kinsley
Kole
Kylen
Kynlee
Unique Dog Names That Start With 'L'
Lace
Landry
Lathan
Ledger
Leif
Leland
Lia
Liberty
Luella
Lux
Luz
Lyle
Lyra
Unique Dog Names That Start With 'M'
Maisie
Makena
Matteo
Maxton
Mila
Milena
Mina
Minerva
Mylah
Unique Dog Names That Start With 'N'
Nia
Noemi
Noor
Nova
Nunchucks
Unique Dog Names That Start With 'O'
Oden
Ofir
Ojasvi
Olin
Omri
Oralia
Orion
Osvaldo
Ozias
Unique Dog Names That Start With 'P'
Paloma
Parris
Peta
Peyton
Piper
Poppy
Porter
Unique Dog Names That Start With 'Q'
Quincy
Quinn
Quitter
Quo
Quill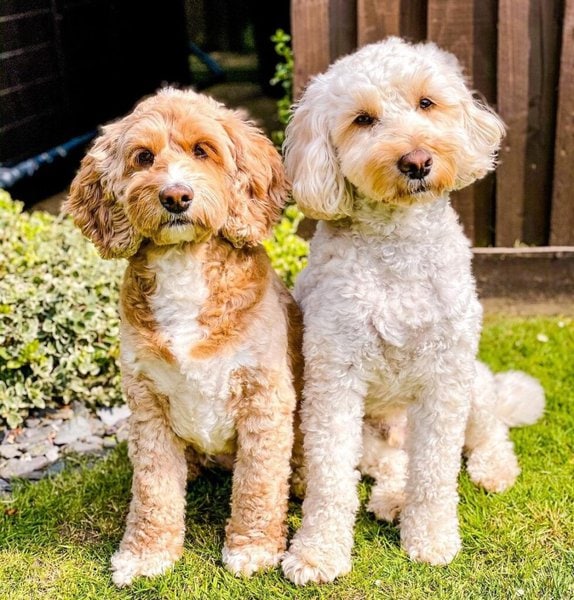 Unique Dog Names That Start With 'R'
Rainey
Rakesh
Rayne
Reed
Ridge
Riya
Romina
Ronin
Roscoe
Rowan
Ryker
Rylie
Unique Dog Names That Start With 'S'
Saanvi
Sage
Saige
Saylor
Selene
Silas
Sloane
Sutton
Unique Dog Names That Start With 'T'
Tadeo
Talia
Tallulah
Talon
Tate
Taya
Tenley
Thando
Thea
Tien
Tinashe
Tinsley
Unique Dog Names That Start With 'U'
Ubaldo
Ulrik
Umarjon
Uraz
Uriyah
Uzziel
Unique Dog Names That Start With 'V'
Vaibhav
Van
Vedant
Viggo
Vittorio
Vrishank
Unique Dog Names That Start With 'W'
Wells
Wilder
Willa
Wren
Wynter
Unique Dog Names That Start With 'X'
Xabi
Xachary
Xadiel
Xaidyn
Xeven
Xiomar
Unique Dog Names That Start With 'Y'
Yadriel
Yaffa
Yahya
Yaroslav
Yetzali
Yitzchok
Yurem
Unique Dog Names That Start With 'Z'
Zamaya
Zayd
Zayda
Zelda
Zephyr
Zion
Zoie
Zorion
Zuri
Zyaire