About Basepaws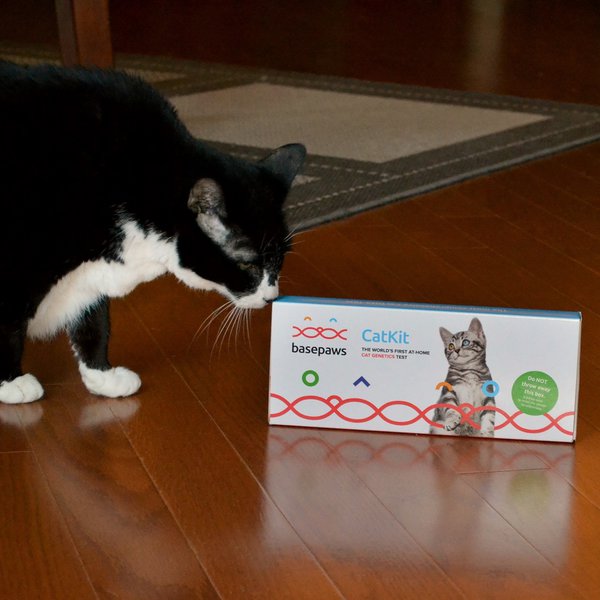 Basepaws is a pet biotechnology company that has created a collection of cat screening tools. This set of tests uses microbiome, genetic, and health history data to identify disease risk factors in cats of all ages. The Basepaws team works with experts to gather data and give pet owners accurate, tailored information on their cat's health.
Finding an accurate DNA test for your cat is incredibly challenging. The majority of them are inaccurate or are solely used to test dogs. Others provide pet DNA tests for a variety of animals but with a more tight perspective. The brand has a large following on social media, particularly on Instagram, with 45.3k followers.
Moreover, Basepaws has also been featured in major news outlets such as Yahoo Finance, PR Newswire, Biospace, Los Angeles Times, and DVM 360. It was clearly shown how the brand continuously innovates to provide better products.
While most cat owners aren't as eager to join the bandwagon as dog owners are, that doesn't mean they don't want to learn more about their pets' health and history, even if science doesn't seem to care. And besides, there's no reason cats shouldn't benefit from science's advancements in ancestry and sequencing analysis.
Overview Of Basepaws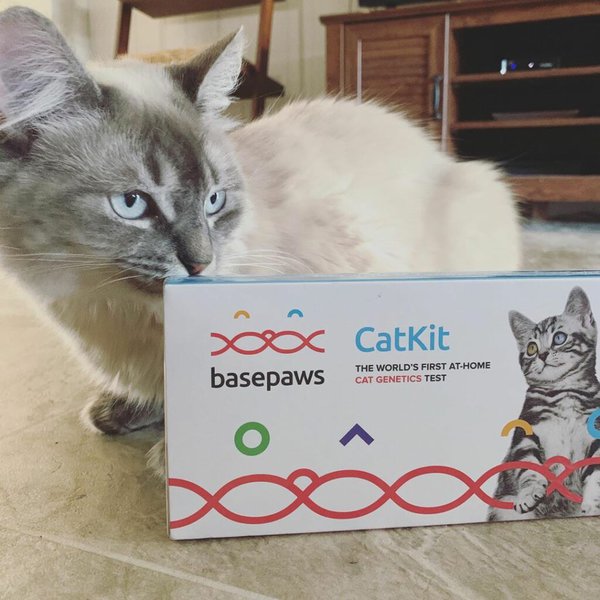 Basepaws' CEO, Anna Skaya, a graduate of UCLA, entrepreneur, and cat lover, founded the company in July 2016 with a mission: to help you get to understand your cat deeper. Data gathering is an essential aspect of its business model, which the company is using to build future products, such as pet health coaching services and pet food.
While the majority of study focuses on the human genome, only a few studies have contributed to cat genetics. Despite the fact that data on the feline genome is scarce, Basepaws includes new research into their analyses to keep them up to date.
Basepaws provides preventative health testing to determine whether your cat is at risk of being extremely ill or if they are predisposed to a certain health condition. You can then take the necessary steps to get them the help they require, such as changing their diet to prevent the disease from taking hold.
The service, which is based in Los Angeles, is the first of its type and has sparked the creation of a few more pet DNA testing companies. The company continues to gather and dive deep into scientific resources present in cat DNA to help future cat owners discover much more.
Basepaws provides three services, each with varying prices. The Whole Genome test includes all of the benefits of the Breed + Health test. Moreover, the Dental Health test is a non-decoding screening that looks for any dental issues that could harm your cat's health.
Pros
Helps you understand your cat's behavior.
You can help with cat research.
If your cat is predisposed to specific genetic disorders, you can take the required precautions to avoid the condition.
Cons
It will take 4 to 6 weeks for the report to be given to you, which is a considerable period.
You'll need to set aside time to thoroughly study and comprehend the report.
The test kits are expensive.
How Does Basepaws Work?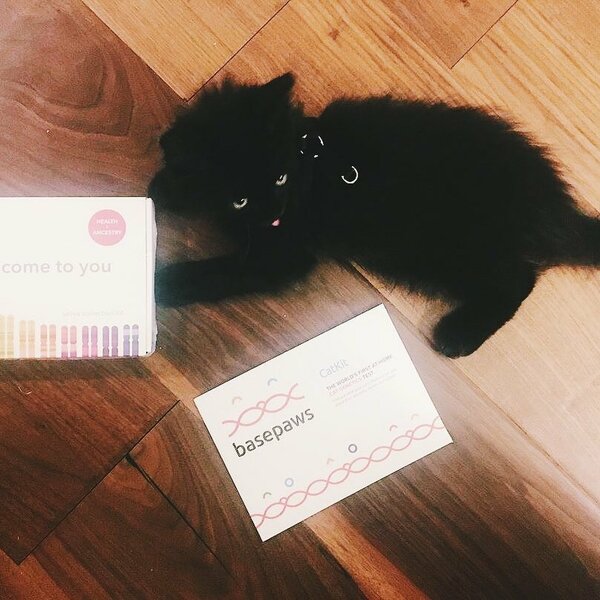 Basepaws offers the three types of tests that cover a wide range of health and ancestry concerns for your cat. We'll walk you through the procedure below, so you know what you're getting yourself into before you sign up.
Click 'Shop' on the Basepaws website. You'll be able to review more information about each of the three tests and choose which one appears to be the best fit for the type of data you would like to discover about your cat. Add it to your cart and proceed to the checkout page, where you will enter your shipping and billing information.
Unwrap your kit and read the instructions once it arrives in the mail. Make sure to register your kit online before sending your cat's sample to the lab. By registering the kit, the lab will be able to send the data to the designated account online, where you will be able to access them.
The testing is done by comparing DNA sequences from cats with mutations linked to a genetic disease to a collection of cat DNA sequences. Computer software is used to detect and record your pet's unique genetic code because DNA has over 20,000 genes. Another method is to compare your cat's DNA to samples from cats of a particular breed group.
The extraction process begins as soon as your cat's sample arrives at the Basepaws lab. The lab can then identify your cat's breed, disease susceptibility, and current health status. The results will be added to your profile, and you will be notified as soon as they are available.
Breed + Health DNA Test
The most popular package is the Breed + Health DNA Test. You'll learn about your cat's specific breed structure and if it descends from a lineage of cheetahs, lions, tigers, or cougars, courtesy of over 40 health tests for hereditary infections and diseases.
You will also get lifetime access to updates regarding its breed, as new information is collected on some other cats and contributed to the Basepaws database and your Breed + Health DNA Test findings.
Dental Health Test
The Dental Health Test examines what's happening inside your cat's mouth in order to prevent easily treatable diseases like the development of periodontal disease. This test kit will provide you with risk scores for tooth resorption, periodontal disease, and poor breath, which are three common dental problems.
You'll also get a written report on how your cat's dental health may be influencing their general health, suggestions for how to boost their health, and clinical care guidelines to help your veterinarian provide the best care for your cat.
Whole Genome Test
Whole Genome Sequencing analyses the entire genome rather than just a small portion of it, giving 10,000 times more information than traditional DNA testing. This type of test is excellent for detecting genetic diseases and predicting potential health problems.
This test is a comprehensive collection of raw genetic data of your cat that's been uploaded to a protected thumb drive for your use. To begin, simply swab the cheek of your cat for cells. After the findings are in, you'll receive a one-hour consultation with a genetics adviser and a feline coach to help you interpret the information and determine your next steps.
Basepaws Review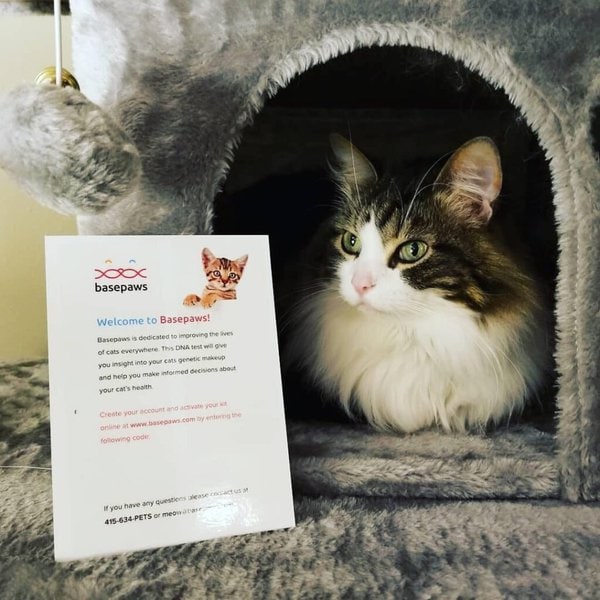 Learning a fun fact about your cat motivates you to discover more about a certain breed or jungle cat, and then offer your cat the toys, environment, and food that allows them to explore their wild side.
If you're determined to perform a DNA test on your kitty at home, you probably care about it and want to provide it with the best possible life. With this, we loved that the results report included lifestyle advice. These suggestions are a fantastic way to start when thinking about your cat's long-term care, both medically and financially.
The best thing about Basepaws is that the company keeps your cat's DNA sample. As a result, if new information concerning genetic diseases develops, your cat's sample can be re-tested. This means you'll receive notifications whenever new and helpful information comes to light.
How Accurate Is Basepaws?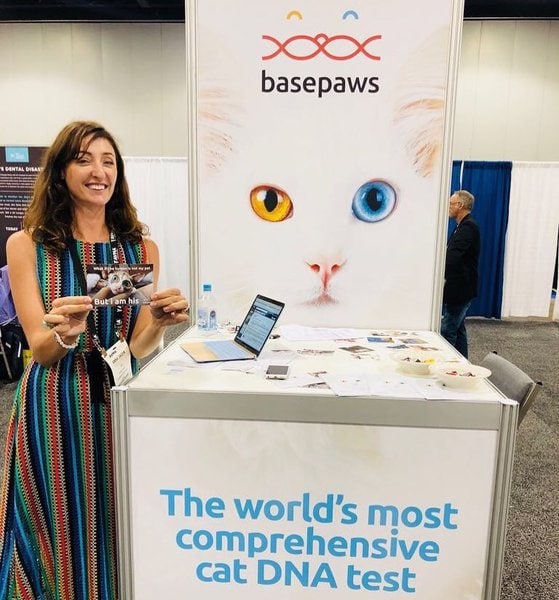 Cat DNA testing by Basepaws is relatively accurate. The information regarding genetic mutations linked to potential health risks is anticipated to be highly accurate, and breed identifications are predicted to develop over the next several years.
However, there are a few things you should be aware of that can impact the quality of your sample. One of them is that the results will be inaccurate if the sample is contaminated or if you didn't gather enough DNA to begin with.
In addition to Basepaws' services, you will receive your cat's genome on a thumb drive, which you can upload to different bioinformatics services. As more cats are tested, the test's accuracy will improve.
How Long Does It Take To Get Results From Basepaws?
The results of the DNA test are usually ready in 4 to 6 weeks after the DNA sample arrives at Basepaws lab. Except for the Whole Genome Test, it is not uncommon for the results to arrive ahead of time.
Whole-genome sequencing needs high-quality DNA, which requires several DNA quality tests. If all goes well, the findings will arrive 8 to 9 weeks after the sample is received. Basepaws will, of course, notify you if anything turns out badly. Also, bear in mind that packages take 1 to 3 weeks to arrive at the Basepaws lab after being mailed.
How Much Is Basepaws Worth?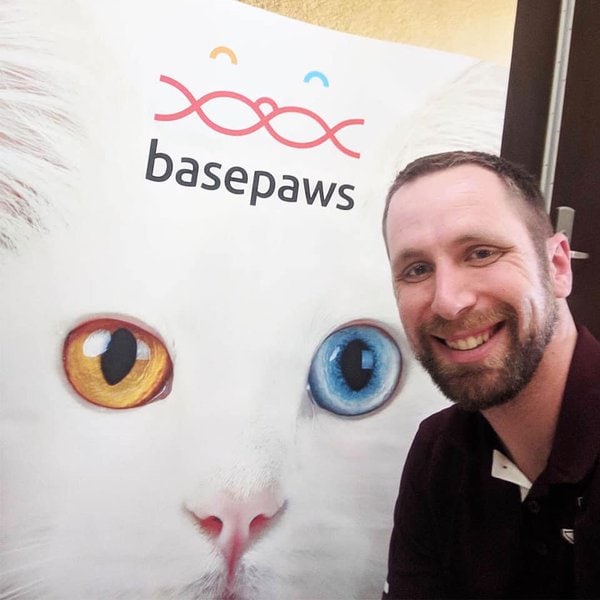 Basepaws is proud of the work they're doing in feline cancer and diabetes research, with the goal of developing treatments that will improve the health and quality of life of your feline buddies. Basepaws received two additional rounds of fundraising in 2020 for unspecified amounts, bringing the company's valuation above $2.5 million.
Many people are unaware that the pet DNA test business has been expanding for some time and continues to attract a lot of interest from investors. With this, Basepaws will undoubtedly continue to obtain further funding as a result of its extraordinary performance.
Who Is Basepaws For?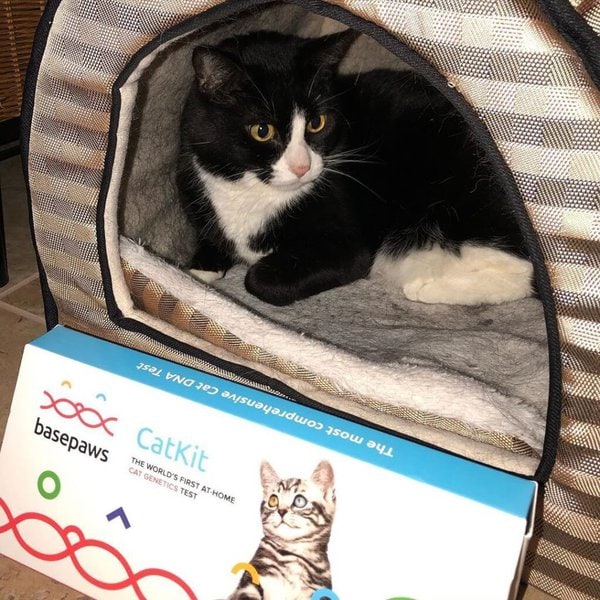 Basepaws is a service for pet parents who want to learn more about their pets' breed.
For instance, let's say you adopted your cat from a shelter, brought it home, and now it lives in your house, plays games with your children, eats your food, and sleeps in your bed, but you have no idea what breed it is because it's adopted.
Because it is difficult to determine the specific breed of a feline based on genetics, Basepaws assists you in learning everything there is to know about cat breed groups.
Even if feline genetics data isn't as conclusive as canine genetics, it can still help you figure out where your cat came from because even that information is essential for all cat lovers.
Comparison: Basepaws VS CheckUp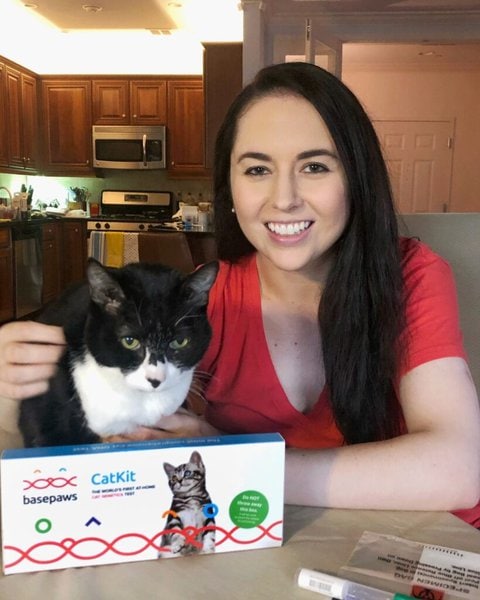 There are several at-home DNA kits to choose from, such as Basepaws and CheckUp, and if you're not sure which one to use, read on to learn more about what these cat DNA tests may offer and which one you might prefer.
Basepaws
Basepaws is a cat DNA testing company established in the United States. They sequence your cat's DNA, providing information about its breed and lineage and markers that may predict disease risk. Here are some of its features:
The test kit's instructions are straightforward.
The Basepaws kit includes a mailing box, specimen bag, swab testing tube, and an instruction manual.
The sample will be collected by rubbing your cat's inner cheek area, tongue, or gums.
In order to know the result, you should send the sample to the Basepaws laboratories for them to identify your cat's breed and history.
CheckUp
CheckUp is a brilliant piece of kit that can assess some of the most prevalent problems that domestic cats face. The test looks for problems with blood in the urine, protein levels, glucose levels, and pH levels. Here are some of its features:
The instructions for using this kit can be found in the user manual, and it is pretty simple to follow the directions.
A CheckUp kit includes identical strips, a sample collection vial, a sample collection pipette, and a hydrophobic litter.
The sample will be collected using a cat's urine from the hydrophobic litter.
You will be the one reading the test results on a result card provided.
The choice is entirely yours based on what appears to be the best fit for your preferences. However, if you just want a quick report, we recommend CheckUp, and if you really want to learn more about the specifics, the Basepaws kit is a good pick.
Similarities
The instructions for both the test kits are simple and easy to follow.
Both brands are safe for your cats.
Both brands are committed to promoting animal welfare at the highest level.
Differences
A Basepaws kit includes a mailing box, specimen bag, swab testing tube, and an instruction manual, while a CheckUp kit includes identical strips, a sample collection vial, a sample collection pipette, and a hydrophobic litter.
The sample using Basepaws will be collected by rubbing your cat's inner cheek area, tongue, or gums. On the other hand, the sample using CheckUp will be collected using a cat's urine from the hydrophobic litter.
You will wait for 4 to 6 weeks to get the results from Basepaws. On the other hand, you may be able to analyze the result right after getting the sample using CheckUp.
How Much Is Basepaws?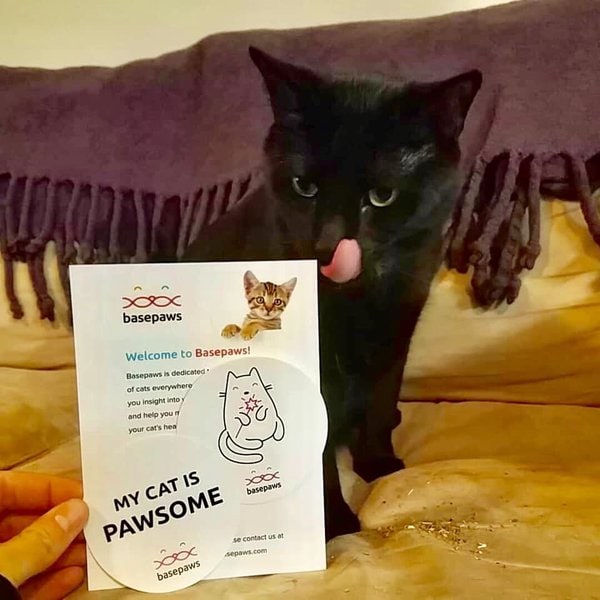 The prices for the different options range from $79 to $499. The Dental Health Test is the least expensive of the three choices, with a price of $79. With this, you can measure and objectively track your cat's dental health over time.
The Breed + Health DNA Test, which is the middle option, costs $129. This includes a comparison of all breeds as well as breed groups, wildcat index, chromosome maps, lifetime breed updates, and genetic disease and health marker susceptibility.
The Whole Genome Sequencing, which costs $499, is the most expensive option. It does, however, supply the entire genome and raw data, all genetic variants, lifetime breed, and health updates.
Basepaws Reviews: What Do Customers Think?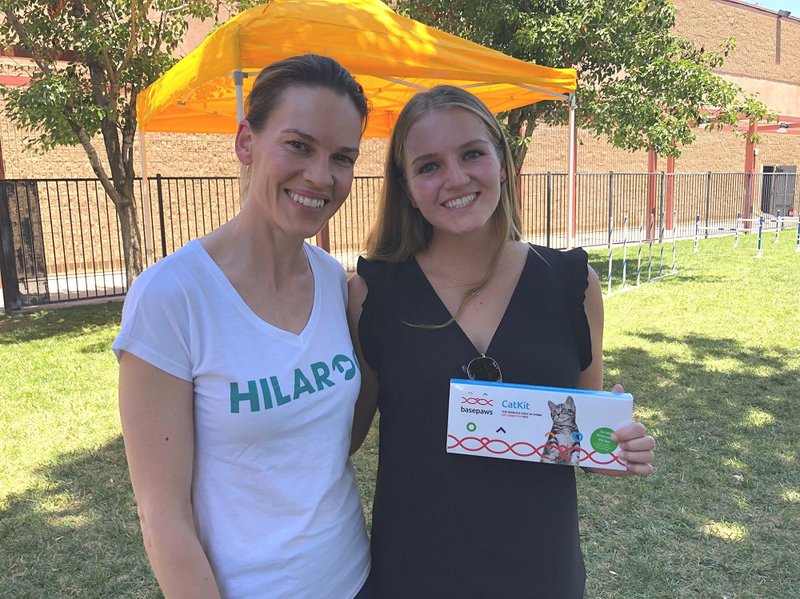 We have gathered a few reviews from different cat owners who've already had their cats tested and how they felt after receiving their cat's test results to help you decide if you're interested in buying a Basepaws test for your cat.
The most common reason customers choose Basepaws was to learn what breed their cat is, although the health report was also instrumental in certain situations. They discovered what the problems were and how they could impact other areas of their cat's health.
Several cat owners appreciated how useful the results were, not just in terms of learning more about their cats' genealogy but also in terms of reassuring them that their pets were free of genetic health concerns. If it is the other way around, they liked how the test will give them a heads-up on any potential health risks they should be aware of.
"I'm very happy with the test and recommend it to anyone with concerns about their cat's health or curiosity about their lineage," one BasePaws review on Amazon said, referring to how the test helps not only in gaining knowledge about their cats' lineage but also in reassuring them that their cats were free of hereditary health problems.
Although some owners were concerned that they wouldn't be able to collect a sample from their cats, the swab sample is simple to use. They loved the fact that if the initial swab is unsuccessful, Basepaws will give them a free replacement swab tube.
One review from Chewy said, "we loved learning more about our cat and had to get one for our second cat. The collection is easy and painless, instructions are easy to follow, and you simply register your kit and drop it in the mailbox. Results are quick (considering it is DNA analysis), and reports are informative and easy to read."
In general, we've heard nothing but good things about Basepaws. The tests answer questions you've always had about your furry companion, with results in 16 distinct areas of illnesses and a look into your cat's lineage.
Is Basepaws Worth It?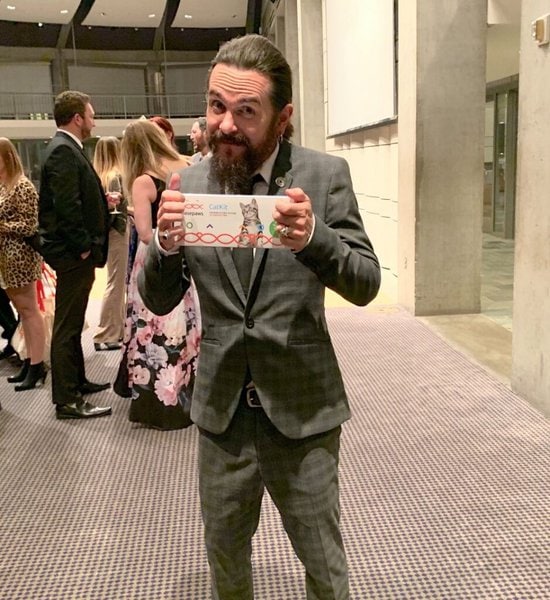 The answer to this question is mainly determined by how attached you are to your cat. Basepaws is a fantastic tool for cat parents who want to know more about their cat and other breeds in a cool way. It provides them a sense of what kinds of dental and health problems they should be aware of.
Since this service is the first of its type and more extensive than other testing providers, it exceeds the competition and provides actual value in terms of helping your cat live a longer, happier life. However, if you want accurate information about your cat's breed and general well-being, going to the vet may be a better option.
Basepaws Promotions And Discounts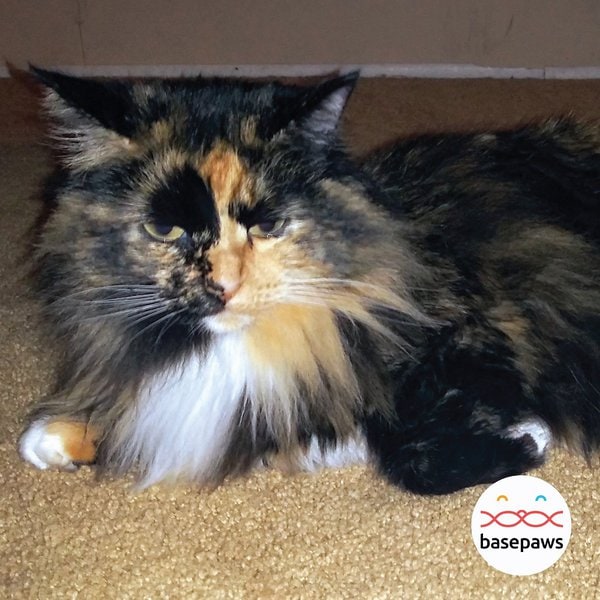 Special discount offers may be a fantastic solution for individuals who are always looking for a better deal. Throughout our Basepaws review, we noticed a number of special offers from the company.
All test kits are now on sale, and if you buy now, you may save up to $50! Also, purchasing multiple tests will potentially save you a lot of money. Just keep in mind that each purchase is limited to three.
Additionally, if you want to save money over the holidays, remember to check out the official website regularly. Signing up for Basepaws' newsletter is another strategy to save money on cat DNA tests. You won't miss any new discounts or coupons this way.
Where To Buy Basepaws OR Sign Up For Basepaws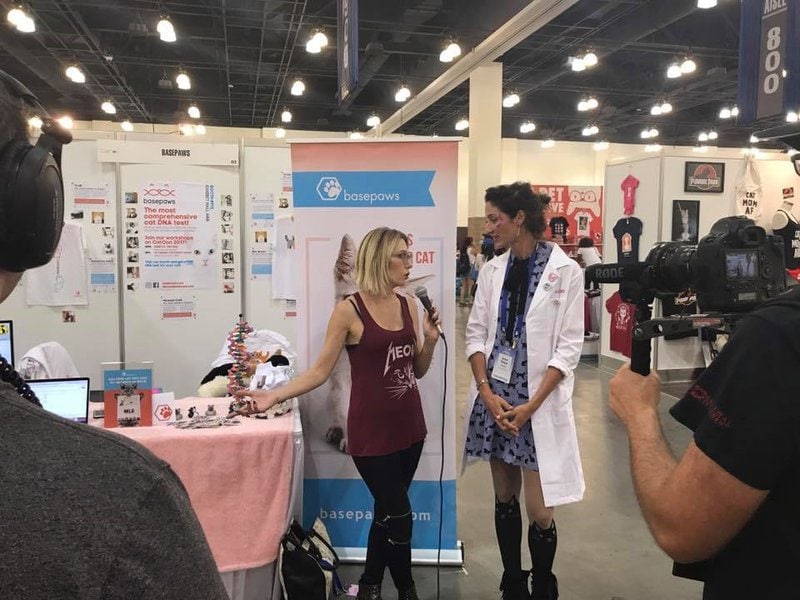 A Basepaws Cat DNA Test is available on both Amazon and Chewy platforms. Just make sure you register your kit before sending it to the Basepaws lab. The ideal place to buy the full range of the brand's tests is directly from its official website, Basepaws.com. You'll also have access to the most up-to-date offers and promotions if you choose to shop there.
FAQs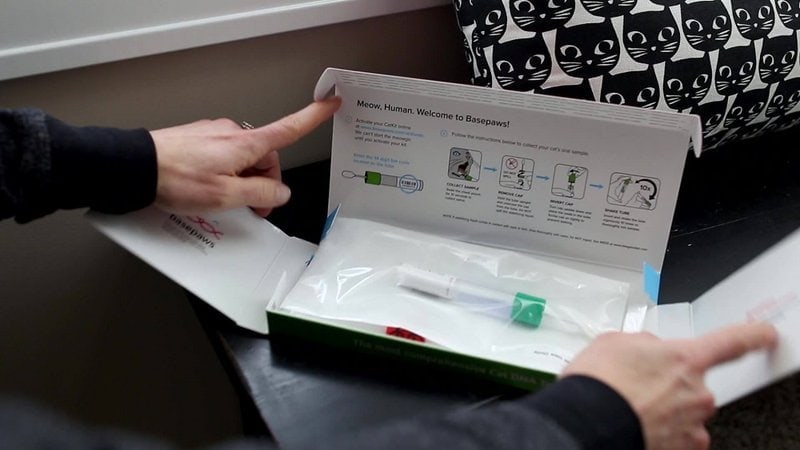 What Distinguishes Basepaws From Other Genetic Tests?
What distinguishes BasePaws from other testing services is that it thoroughly screens for areas that have yet to be discovered in the field of genetic research. They subsequently conduct research into these previously undiscovered areas in order to expand the scientific foundation for future cats.
What's The Best Way To Collect A Good Sample From My Cat?
Getting a sample of your cat's DNA is a simple process. Simply use the swab included in the Basepaws cat DNA test kit to gently rub your cat's inner cheek area, tongue, or gums. Try to hold it for at least 5 seconds, or up to 10 seconds if possible.
Is There A Minimum Age Requirement For Cats To Be Tested?
None. Tests can be performed on cats of any age.
How To Contact Basepaws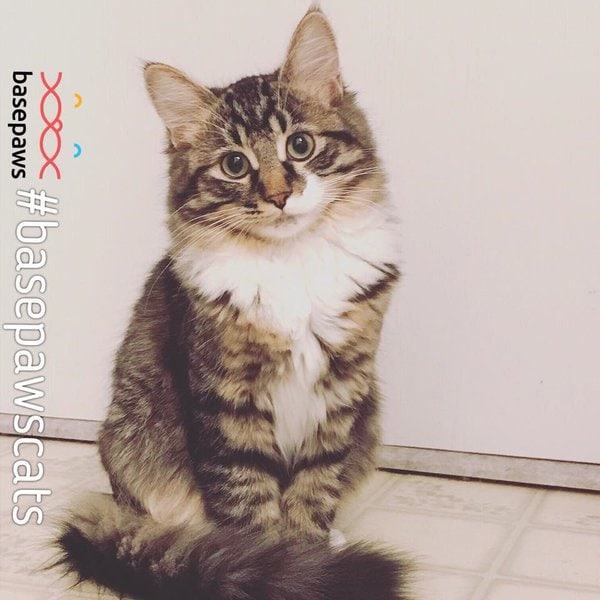 For inquiries unrelated to Basepaws, you can contact the company via:
Phone Number: (415) 634-7387
Email Address: meow@basepaws.com
Physical Address: 1820 W. Carson Blvd. Suite 202-351, Torrance, CA 90501, USA
Social Media Platforms: