Massachusetts is composed of 39 cities, and Boston is its biggest city, housing a population of almost 700,000 people. Home to historical landmarks such as the Boston Common and the Paul Revere House, Boston is a city that art lovers will clearly enjoy, with the Museum of Fine Arts housing about 500,000 works of art, including the best paintings of John Singleton Copley.
Pet lovers will find Boston a pleasant place to enjoy the company of their animals. More apartment owners are now welcoming 'four-legged tenants' and non-traditional pets like hamsters to occupy their spaces, and in some workplaces, employees are allowed to take their dogs with them. As pet lovers, we understand the importance of finding a vet with whom you are comfortable to trust the health of your pets, more so during emergency cases.
Gone are the days when visiting vet clinics without a car was a problem. Today, public transports like the Massachusetts Bay Transport Authority commuter rail and Lyft allow pets to be transported en route to vet clinics in Boston, Massachusetts. If you are still searching for a good vet for your pet, we've compiled a list of 22 vet clinics to help you find a vet for your fur baby.
22. Animal House Calls Of North Shore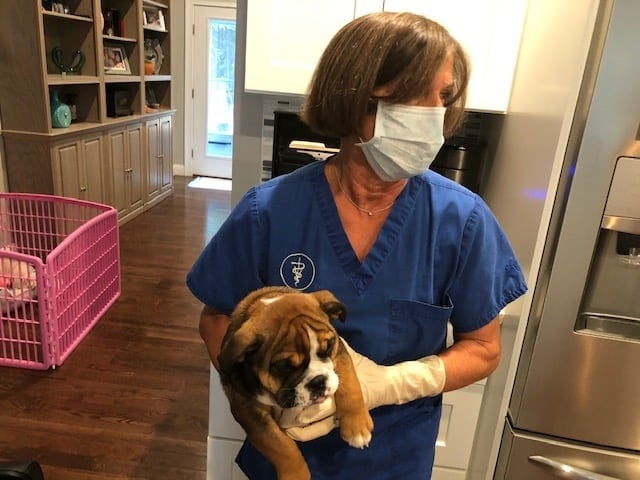 Animal House Calls of North Shore is a mobile pet clinic that has been around since 1982 and renders services to cats, dogs, and pocket animals. The team is composed of Dr. Jeanette Witkov, a DVM holder from Ontario Veterinary College who, along with his wife, opened the Animal House Calls of North Shore when they migrated to Massachusetts. Dr. Witkov received her Associate's degree in Animal Science from Essex Agricultural Institute and has a special interest in small animals.
Although commuting with your dog is not a problem in Boston, you may also want to consider having your dog checked at its most comfortable and safe place, and that is your home. This is precisely the idea behind mobile clinics such as Animal House Calls of North Shore. As dog owners, you will also benefit a lot because you do not have to drive to the clinic and wait for your dog to be examined and treated. It is also time-saving because they accept multi pets veterinary care in one visit.
Dog owners are impressed with the ease of getting an appointment with them and their punctuality. They also admired how equipped the mobile clinic is with state-of-the-art veterinary tools such as electrocardiograms. The vets provide after-office hours emergency services, and if they are not available, they will refer you to an emergency facility.
Highlights
Offers mobile veterinary care service for families with single or multiple pets, making it less stressful for you to gather your pets to drive to the vet clinic, wait to be treated, and drive back home.
Renders a compassionate home pet euthanasia service in the event that the sick pet is unfit to travel.
As a patron, you will appreciate the nutritional management program they provide for each life stage of your pet, providing you with tips on weight maintenance and food requirements.
Aside from cats and dogs, they offer services to rabbits, hamsters, guinea pigs, and small and exotic animals.
Services
Laboratory Examinations

ECG
Blood tests
Stool and urine tests
Thyroid function tests

General Wellness Services

Routine vaccinations
Diagnostic testings for heartworm
Nutritional management for proper weight maintenance
---
21. Huron Veterinary Hospital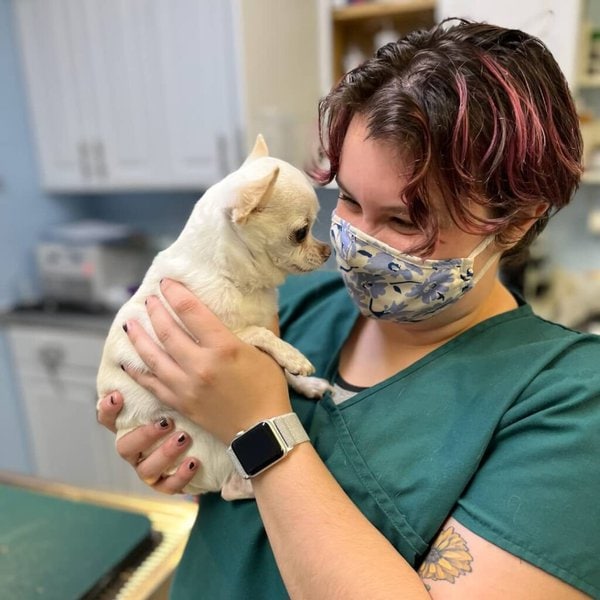 True to the hospital's slogan, 'big hearts for small hearts,' Huron Veterinary Hospital has been getting great reviews from pet lovers. This is primarily because the vets and the staff are very accommodating, compassionate, and emphatic to all their concerns about their pets.
The hospital is owned by Dr. Christopher Ulrich, who completed his veterinary medicine at the University College, Dublin in Ireland. He is nicknamed 'kitty zen master' because he can deal with cats no matter how grouchy they are. Working with him at the hospital are three veterinarians, technicians, a hospital manager, and other equally important support staff.
The hospital's website has a puppy packet from which pet owners can learn more about the proper care for pets. The puppy packet has topics covering vaccination schedules, parasite prevention, and household toxins, and it will even walk you through the process of applying for a dog's license. You can also find tips on how you can travel with your cat the easier way by providing cat owners with useful ideas on how to choose the perfect cat carrier.
Take note that the hospital does not have designated parking slots for their patrons, but there is free 2-hour parking right outside the hospital.
Highlights
To save time and ensure a smooth check-in at the hospital, new patrons can download and fill up the new client registration form before arrival.
You can order and have the items delivered to your home products like your pet's prescription food, medicines, and other essential supplies in the hospital's online store. 
To ensure your pet does not miss out on its annual wellness exams, the hospital sends out reminder postcards at least one month ahead of time. 
Suppose you want to avail of stem cell therapy for your pet but have limited information; you can watch a video on the hospital's website about stem cell therapy and regenerative point-of-care animal treatments.
Services
Dental Surgery

Tooth extraction
Dental digital radiographs
Tooth polishing
Tooth scaling

Routine Surgery

Spaying
Neutering
Mass removal
---
20. Boston Veterinary Clinic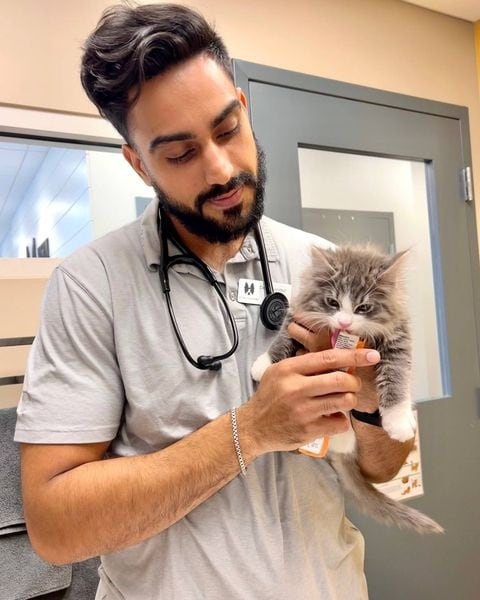 Boston Veterinary Clinic offers state-of-the-art care for your pets, emphasizing wellness and preventative care. They want to be known as your "other family doctor" that takes care of not only the physical health of your pets but also their emotional well-being.
They are the first clinic in Boston to follow the philosophy of Fear Free handling of your furry pets by reducing their fear, anxiety, and stress that are always associated with visits to the veterinarian. This technique involves, among other things, the less use of restraints and the utilization of safe and effective medications, like pheromone sprays, to help relax your dogs and cats.
Started in 2012 by Dr. Brian Bourquin as in-home veterinary care, the first clinic in Bay Village opened in 2014 and has now opened two other locations in Brookline and Seaport with plans to expand in other areas.
The team of veterinarians and assistants are all trained to make your visit as stress-free as possible. All aspects of your pet's health, from proper nutrition to diagnostic screenings of various diseases, can be assessed through the latest medical equipment in their facility.
Highlights
They offer after-hours veterinary triage services for emergency cases any time of the week for the benefit of Boston residents and their pets.
An online pharmacy is available for all your pet's medications and prescription food that can be delivered to your home.
The clinic has been AAHA-accredited since 2016, providing the latest advances in veterinary care.
Provides help for the issuance of International Health Certificates when planning an overseas trip.
Services
Basic Services

Core vaccinations
Comprehensive wellness exams
Blood and intestinal parasite screenings
Telemedicine consultations
Nail trimming

Other Services

Comprehensive dental plan
Microchipping
Spaying/neutering
Pet acupuncture
Lyme and canine influenza vaccinations
Laser therapy for muscle and joint recovery
---
19. Metrovet Veterinary Clinic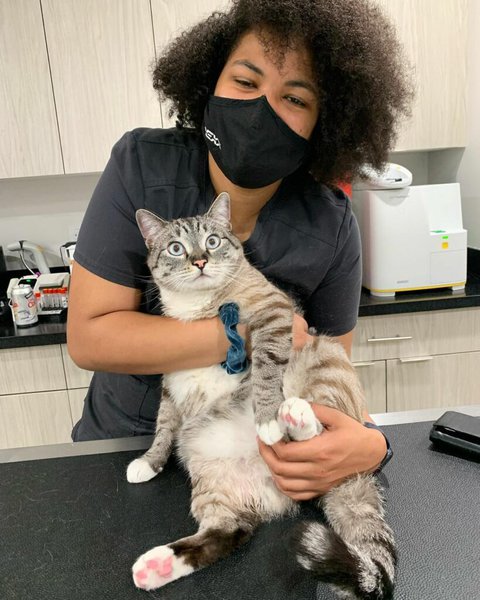 The founder of the clinic is Dr. Kelly Temple, who completed her DVM at Colorado State University in 2007 and is also a Certified Fear Free professional. This means that she can handle fearful and overly-anxious pets with a gentle approach. Alongside her is Dr. Jeffrey Ramsey, a DVM holder from the University of Missouri in 1984. He has a special interest in the field of dermatology, ophthalmology, and urgent care.
Upon visiting the clinic, you will be welcomed with the indoor and outdoor waiting areas so you and your fur babies can relax in a calm environment while waiting for your turn. The clinic's pet owners are thankful for the friendly and professional services they have received. One patron also admired how the vets and the staff took the time to send her a handwritten note when her Poodle passed away, truly making her feel like a family member, which is what the clinic strives for.
To schedule an appointment, either you send them an email or give them a ring during clinic hours. Are you planning on going to the clinic by car? No problem, because they have covered parking spaces available, and it's free for all their patrons.
Highlights
The clinic staff is Fear Free certified, which means all the pets that come to the clinic are handled with patience and gentleness.
To make their clinic visits positive and less stressful, pets are provided with an endless supply of pet treats.
Aside from Boston, the clinic also renders services to areas like Jamaica Plain communities and surrounding areas.
The clinic offers day-patient hospital care for pet patients to stay in and recuperate from illnesses or surgeries.
Services
Pet Surgery

Mass removal
Dental surgery
Spaying and neutering
Soft tissue surgery

Wellness Care

Pet parasite treatment
Pet nutritional counseling
Screening for common pet diseases
Dermatology and pet allergy management
---
18. Charlestown Pet Clinic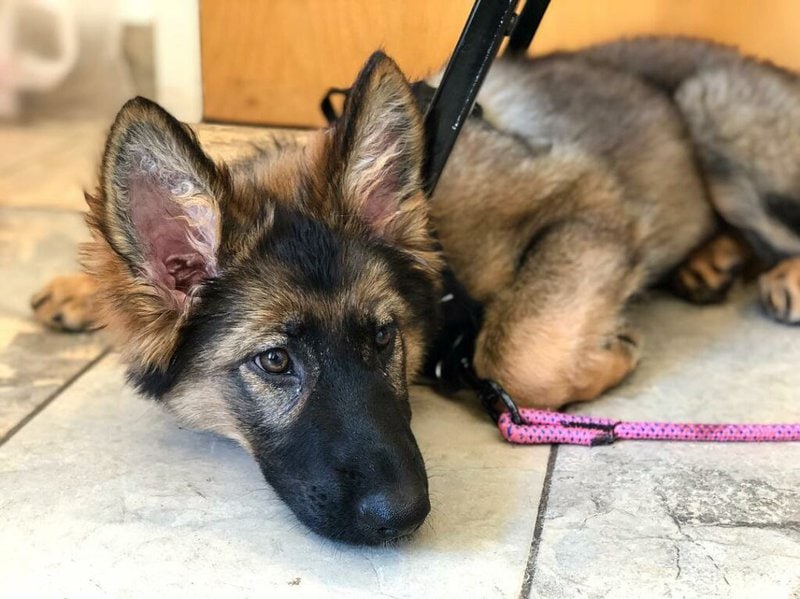 Charlestown Pet Clinic belongs to a group of 8 veterinary clinics under the umbrella of the Boston Pet Clinics. These vet clinics serve Boston City and the surrounding areas, including Manchester, Dorchester, Medford, Peabody, Revere, Savin Hill Avenue, and Winchester. Take note that each of the eight clinics has different opening hours, which you can find on the website of Boston Pet Clinics.
Aside from routine veterinary checkups, the Charlestown Pet Clinic, as well as the other seven clinics, specialize in surgical procedures. A total of 3,000 to 4,000 surgeries are performed each year, including eye surgery, pyometra surgery, and mass removals. To render above-par services, the clinic is equipped with the latest tools in veterinary medicine, such as a digital X-ray machine and cryo-surgery equipment.
As patrons, you'd be surprised that with the kind of care your pet will receive from them, the fees remain very affordable. And, for transparency and to avoid bill shock, you will find the price list on the website. Some of the clinic's patrons even commended how affordable the surgical fees are in comparison with other vet clinics.
As animal lovers, you'd also admire them for actively participating in animal shelters, like giving discounted veterinary care services.
Highlights
The Charlestown Pet Clinic is open seven days a week with an extended operating hour every Sunday up to 6 pm for the benefit of Boston residents and their pets.
Detailed vet fees can be found on the website for transparency, and they will be updated concurrently.
Focuses on anesthesia safety and quick post-surgery recovery, the two primary components in ensuring a safe and smooth surgical procedure.
The veterinarians continue to update themselves with the latest advancements in the field of veterinary medicine through participation in online and national conferences.
Services
Surgical Procedures

Dental surgery
Bone fracture repair
Intestinal obstruction repair
Repair of ACL
Cryo-surgery

Other Services

Microchipping
Annual vaccinations
Basic blood work
Laboratory exams like X-ray
---
17. Neponset Animal Hospital
Neponset Animal Hospital belongs to a group of veterinary hospitals, each owned by the relatives of the founder P.J. Callanan. Neponset Hospital started its operation in 1991, and since then, the hospital has been providing veterinary care not only to cats and dogs but to other housepets like birds, ferrets, and rabbits. The hospital is centrally located in Boston, but it also serves South Boston, Quincy, Milton, and surrounding suburbs.
All the veterinarians in the hospital are members of the American Veterinary Medical Association (AVMA) and the Massachusetts Veterinary Medical Association (MVMA). The team of 8 vets is led by Dr. Joanne Keith, whose special interest is internal medicine. Also on board is Dr. Laetitia Henry, who has her focuses on ophthalmology and internal medicine.
The hospital stands on a 10,000-sq-ft and has a 2,500-sq-ft play yard giving pets enough space to run since they also accept daycare and boarding services. For your peace of mind, the boarding facility is equipped with 24-hour CCTV cameras. The hospital also accepts geriatric and medical boarding for pets with critical health conditions.
The hospital strictly adheres to the appointment basis unless it is an emergency case. Simply send them an email for your pet's next appointment. Take note that they encourage their patrons to be at the hospital 15 minutes before the scheduled appointment to complete all the necessary paperwork.
Highlights
The hospital has an online store where you can get your pet's prescription diets, pet supplies, and medications.
The hospital operates seven days a week which gives pet parents flexibility to schedule their pets during their day off from work.
Situated next to Morrissey Boulevard, there are ample off-street parking spaces, making driving a viable option.
They have a team of professional cat and dog groomers who can handle overly-anxious animals, and if your pet is too much to handle, anesthesia grooming can be done under the guidance of veterinarians.
Services
Surgical Services

Spaying and neutering
Abdominal surgeries
Mass removals
Orthopedic surgeries

Diagnostic Testings

Cytology
Fecal and urine testing
Routine blood testing
Microbiology
---
16. Cushing Square Veterinary Clinic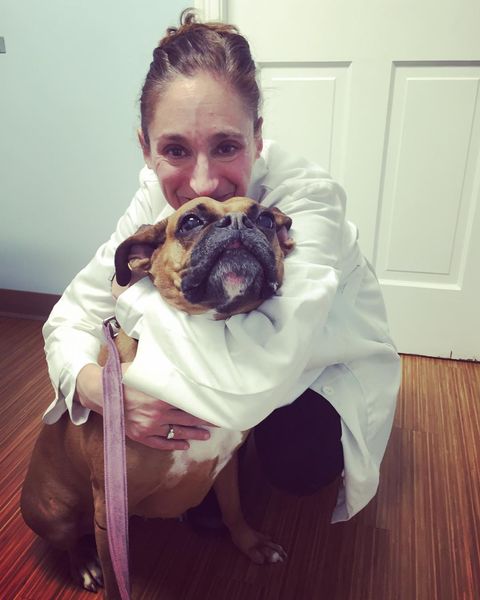 It was 35 years ago when Dr. Mohammed Emara began welcoming animals to his animal clinic in the Boston neighborhood and nearby towns. Dr. Dawn Binder, being his first customer, eventually bought the clinic in 2013, and up to this day, Cushing Square Veterinary Clinic remains to give veterinary care for cats, dogs, and some pocket animals.
Aside from routine veterinary checkups, the clinic also accepts emergency cases because the clinic has at least one vet and technicians to attend to both emergency and urgent cases. Their past patrons whose pets had emergency cases were very appreciative of how their pets were attended to right away, even without an appointment.
Pet owners also admired that the clinic has separate waiting rooms and kid-friendly surroundings, making their visit to the clinic very comfortable. And, when the time comes when you need to bid farewell to your pet, you can memorialize your pet through the clinic's pet memorial page.
For their patrons' comfort and to facilitate a smooth check-in at the clinic, necessary forms can be downloaded from the website and completed at the comfort of their home or office before submitting the forms through fax.
Highlights
The clinic has an online store where you can conveniently order your pet's prescription diet, deworming tablets, and other essentials that can be shipped for free for items over $49.
The clinic's appointment book is computerized, which improves scheduling efficiency and organization.
Aside from traditional house pets like cats and dogs, they also treat rabbits and pocket animals.
During visits to the clinic, pet owners are continuously educated on how to keep their pets in healthy condition by giving them advice on proper nutrition and exercise.
Services
Diagnostic Testings

Fecal parasite and urinalysis
Cytology
Blood glucose
Thyroid screening
Abdominal ultrasound

Surgical Services

Biopsy
Dental prophylaxis and extractions
Soft tissue surgery
Spaying and neutering
---
15. Jamaica Plain Animal Clinic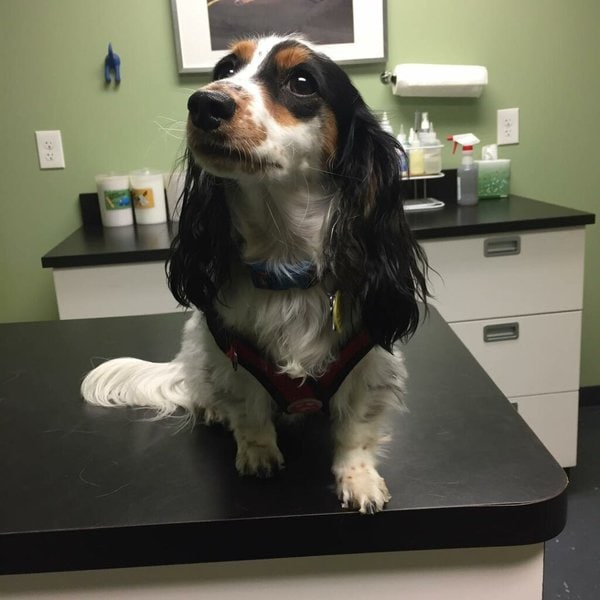 The owner and head veterinarian is Dr. Amy Johnson, who earned her DVM at North Carolina State University. Along with her is Dr. Beths Marks, who completed her DVM at the Ohio State University. Aside from the clinic's team of professional vets and staff, patrons will be greeted by two cats, Viggo and Lewis, who are 'certified snuggle therapists.'
As a pet lover, you'd appreciate the available resources on the clinic's website, such as a pet library that covers diverse topics and how-to videos, such as how to give cats oral pills the easy way. In case you are flying domestically or internationally, you can request pet travel certificates as all the vets in the clinic are accredited by USDA.
For new clients, you can call the hospital for your pet's first appointment. To expedite the process of visit, a new patient form can be downloaded and submitted one day before the appointment. If you need to cancel, inform the clinic 24 hours before your appointment; if not, you'd be charged $75.
Take note that CareCredit and other forms of installment are not honored in the clinic to keep the veterinary fees low and affordable.
Highlights
A $10 discount is offered if you refer a friend to the clinic, and you'd be given a 20% for the procedure if you avail of spaying/neutering services for your pet below six months of age.
Compassionate end-of-life care services are offered, making sure that the procedure of pets crossing the Rainbow Bridge is pain-free and peaceful.
Cats and dogs undergoing a surgical procedure are monitored closely by continuously tracking blood pressure, heart rate, oxygen saturation, and expired carbon dioxide.
The clinic works with Dr. John Gidlweski, a traveling board-certified cardiologist who performs cardiac and abdominal ultrasounds at the clinic, and this eliminates the stress both to the owner and the pet, as well as the anxiety of traveling to another referral hospital.
Services
Surgery

Dental surgery
Neutering/spaying
Mass removal
Biopsy

Other Services

Issuance of travel certificates
Online pharmacy
Euthanasia
---
14. Emmerson Animal Hospital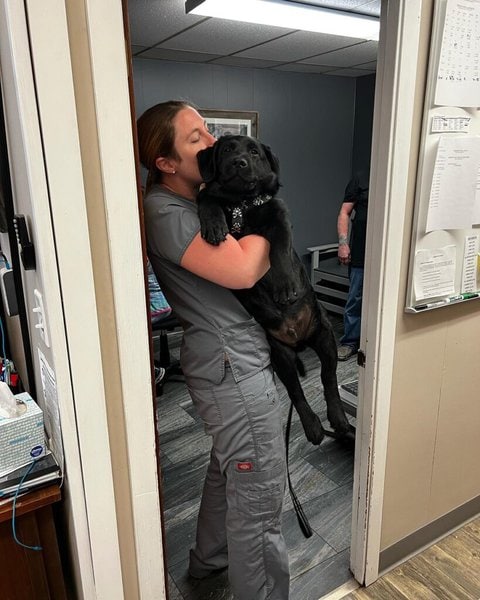 A hospital where pets will receive the best care not only because of the updated veterinary medical facility but also because the vets and the staff are courteous, compassionate, and always ready to hear pet owners' medical concerns. Aside from Dorchester, they also serve Boston suburbs like Quincy, Milton, and Braintree.
The hospital is spearheaded by its owner Dr. Tricia Glazier who completed her veterinary education at the University of Florida. Alongside her is Dr. Julie Bodkin, who started as a volunteer at the hospital when she was just 15 and is now a DVM holder from the Atlantic Veterinary College on Prince Edward Island, Canada.
The hospital offers complex surgical procedures, advanced diagnostic tests, and pet boarding. They also have a special focus on preventive care such as vaccinations and routine wellness exams to prevent pets from contracting preventable and contagious animal diseases. Plus, the vets will give pet owners like you tips on what is the best food for your pet based on its age, breed, and activity level.
Highlights
You can order your pet's essentials, such as prescription drugs, nutrition products, and preventive vet products like flea, tick, and heartworm chewables, in the comfort of your own space, and your purchases will be delivered straight to your home.
Offers pet boarding services for post-surgery healing and recovery and for those pet owners looking to travel.
All the veterinarians are certified members of the American Veterinary Medical Association and Massachusetts Veterinary Medical Association.
You can contact them in more ways than one, phone calls, email, or their Facebook page.
Services
Preventive Care

Vaccinations
Annual wellness exams
Parasite prevention

Other Services

Dental services
Dermatology
Arthritis care
Ophthalmology
Urology care
---
13. Parkway Veterinary Hospital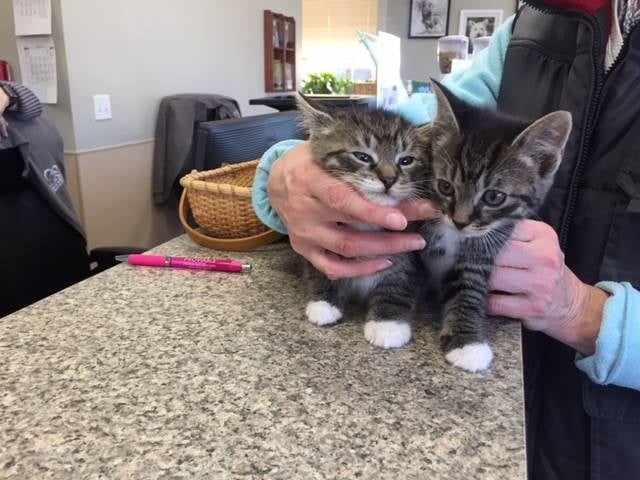 Dr. Ilene Segal started welcoming pet lovers to Parkway Veterinary Hospital for quality veterinary care in 1996. This kind of care is possible not only with the use of modern veterinary diagnostic tools but also with personalized care that is unique for each pet. The hospital is equipped with digital X-rays, an ultrasound machine, and pet echocardiography. Pet owners had nothing but positive words for the professionalism, patience, and friendliness of the vets and the hospital staff.
Currently, the hospital is staffed by eight veterinarians led by Dr. Jennifer Lysz, whose areas of specialization are internal medicine and preventive care. Dr. Jenna Breslin is a Certified Fear Free professional, and has her focus on dermatology, soft tissue surgery, and preventive care.
If your pet requires emergency care, your pet can be accommodated during regular hours. Otherwise, they will refer you to the nearest hospital where you can bring your pet for immediate care and overnight observation.
Flying someplace else with your pet? Then you can request a health certificate for your pet. The forms of payment accepted are credit cards, debit cards, CareCredit, and ScratchPay.
Highlights
Online booking of appointments has been disabled, so you will have to call the hospital's phone number stated above to request an appointment.
They also render services to Brookline, Jamaica Plain, Dedham, Needham, Newton, and Roslindale.
To request pet prescription refills, fill in the necessary information on the website under 'refill request,' and you will receive a call when the refills are ready for your pick-up at the hospital.
For new patients, kindly download the new client form and then fax the form back to them to (617) 469-8402, or you can submit the form on the day of your pet's first appointment.
Services
Diagnostic Testing

Pet digital radiology
Pet ultrasound
Detection for birth defects and heart disease

Pet Dental Care

Dental radiology
Dental surgery

Surgical Procedures

Spaying/neutering
Advanced soft-tissue surgery
---
12. The Boston Cat Hospital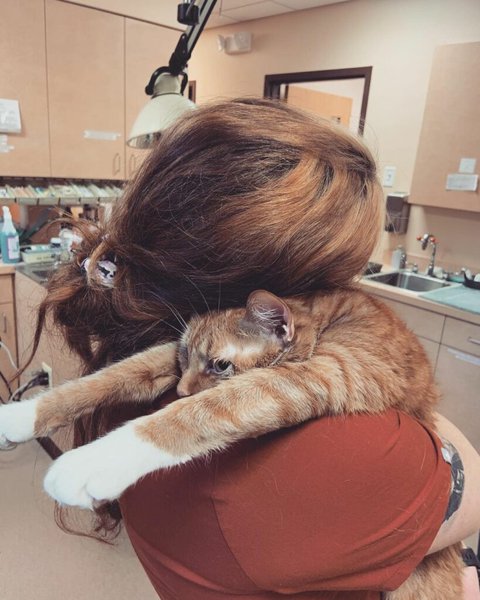 If you are looking for a feline-only hospital, then why don't you come to The Boston Cat Hospital? Regardless of your cat's age, it will receive quality care through the hospital's feline services, such as dental care and diagnostics.
Some of the cat owners' feedback is that the vet and the whole team are very supportive, helpful, and patient, even with cranky, old cats. They also appreciate how the staff would contact them to follow up about their cats' condition, making them feel like family.
The chief of staff is Dr. Katy Hazzard, who is a Penn-Hip certified professional and has interests in the fields of dental surgery and pain management. The hospital operates on an appointment basis only, which you can do online via their 'appointment request' digital form. As a hospital policy, please bring your cat in a pet carrier and do not allow it to wander around the hospital while waiting to be examined.
Highlights
For cat owners' driving convenience, a detailed driving direction can be found on the website and also indicate where to park.
Aside from Jamaica Plain, cat lovers from Boston, Back Bay, Brookline, Chestnut, Hill, Roslindale, and South End are welcome to the hospital.
For prescription refill requests, you can fill out the form online, and the hospital staff will let you know once these are ready for pick-up.
You can bring your cat to the hospital for emergency care during regular hours, and if not, you will be referred to another specialty care pet hospital.
Services
Cat Dental Care

Routine dental care
Oral biopsies
Jaw fracture repairs
Dental digital radiology

Cat Care For All Ages

Diagnostic testing for kittens
Core vaccinations
Senior cat care (e.g., urinalysis, complete blood count, disease testing)
End-of-life pet care
---
11. Highland Animal Hospital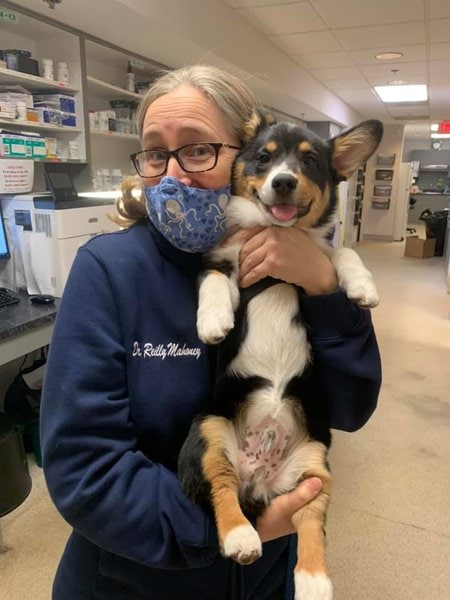 Located in a Boston suburb, Highland Animal Hospital started operating in 1995 with just a small team of 2 vets. Now, the hospital has grown into a modern vet hospital that has state-of-the-art veterinary tools. The hospital also has an on-site laboratory, surgical suites, and examination rooms, and it is no wonder that the pet lovers in Needham go to them for their pets' veterinary care.
The team is led by the owner, Dr. Jeffrey Hugh Giles, whose passion is in the areas of caring for exotic pets and geriatric medicine. Also on board is Dr. Sue Floyd, who earned her DVM at the University of Pennsylvania School of Veterinary Medicine.
If you are a lover of exotic pets, you'd be glad to know that the hospital accepts care for rabbits, ferrets, hamsters, guinea pigs, rats, mice, some amphibians, and reptiles. If you need a vet to see your pet, be it the traditional household pets or exotics, you can request an appointment online.
To complement their veterinary services, the hospital is also open for boarding cats and dogs, provided that your pets are up-to-date with their vaccinations. And to complete the hospital's services, grooming is also available.
Highlights
As a complementary therapy, your pet can be treated using laser therapy which addresses numerous conditions such as hastening wound treatment and skin problems.
You can download for free the PetDesk app so you can comfortably request schedules, give reminders for your pet's next scheduled annual visit, and monitor your pet's next dose for deworming.
Assistance with the issuance of the pet's travel health certificates can be requested in the event that the pet owner is making travel arrangements.
For faster transactions and a smooth check-in at the establishment, you can download the necessary forms and submit them online before arrival.
Services
Pet Surgery

Foreign body removal
Mass removal
Oral surgery
Soft tissue surgery

Diagnostic Care

Digital X-ray
Ultrasound
Allergy and dermatology testing
Fungal cultures
---
10. Cambridge Cat Clinic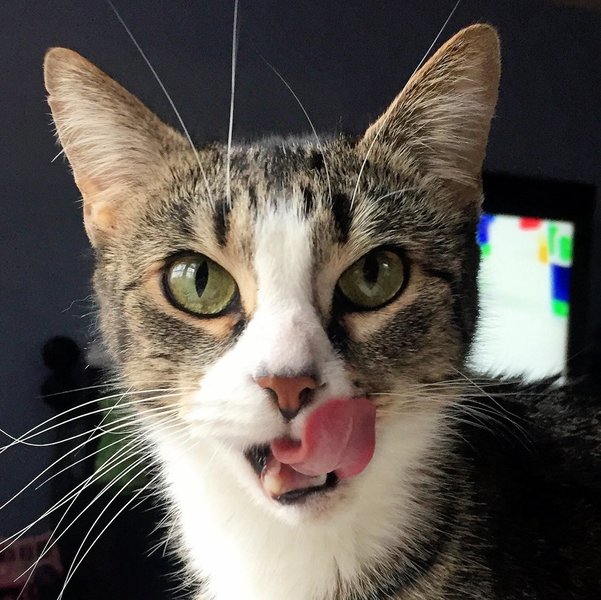 The idea behind Cambridge Cat Clinic is two cat lover vets, namely Dr. Kimberly Levine and Dr. Laura Widman. The clinic provides care for cats of all ages, from kittens to adults, and special care for senior cats.
Cat owners are very happy with the services they received from the clinic vets and staff; they were all smiles, courteous, and very easy to book an online appointment. As told by their previous patrons, vets took time to explain to them clearly the condition and the prognosis of their cats' conditions.
They also have an online store so you can shop for your cat's essentials at your own home and at your most convenient time. Spend a minimum of $49, and you'll get to enjoy free shipping. A 2-hour metered parking is available on Cambridge Street. The clinic also offers accessible parking.
Highlights
Thanks to the online booking system integrated with the website, an appointment can be booked online for the benefit of its patrons.
The website has accessibility features such as dyslexia-friendly texts and oversized widgets to enhance user readability.
Provides care for cats from kittenhood up to their senior years, which will certainly delight every cat owner in Boston.
For urgent cases, the clinic accommodates same-day appointments for the benefit of Boston residents.
Services
Surgery

Soft tissue surgery
Spaying/neutering
Tooth extraction

Diagnostic Services

Blood testing
Urine and fecal testing
Cytology
Endoscopy
---
9. Boston Animal Hospital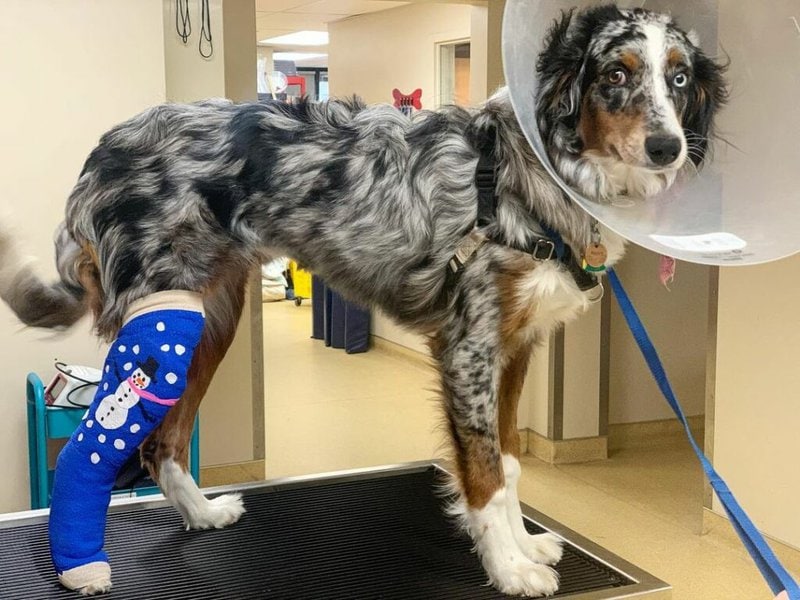 Boston Animal Hospital is a full-service facility that offers the latest in veterinary care. From various diagnostics and laboratory tests to dental and general surgery, your furry companion's medical and emergency needs can be accommodated.
Their on-site laboratory assures pet owners of quick results from various blood works and imaging tests that would allow the veterinarian team to give an immediate diagnosis.
The team of veterinarians, led by Dr. Jeffrey Evans, focuses on preventative care and interventional medicine that includes laser therapy and ultrasonography for therapy and diagnosis.
Emergency care for your pets is available at the hospital during business hours only, but they are affiliated with other 24-hour emergency care providers in and around Boston that are listed on their website.
Boston Animal Hospital is part of the Red Dog Center in Boston that opened in 2011. It is an all-in-one-roof facility that includes the hospital, a retail boutique store for all of your pet's needs, and the Red Dog Pet Resort and Spa.
Highlights
Offers non-invasive laser therapy for acute and chronic pain, including arthritis, joint diseases, ear infections, and post-surgery pain.
Provides a non-hospital home-like "comfort room" for your pets who need hospitalization and round-the-clock monitoring of their health conditions.
They have a pet rehabilitation center for pets who have undergone surgery with various therapies, such as aquatic therapy and pain management consultations. 
Provides laboratory and health certificates with free consultations for foreign travel.
Services
Surgical Services

Gastrointestinal surgery
Tumor removal
Tooth extraction
Femoral head ostectomy

Diagnostics

Radiology
Ultrasonography
Comprehensive blood work
---
8. MSCPA Angell Animal Medical Center – Boston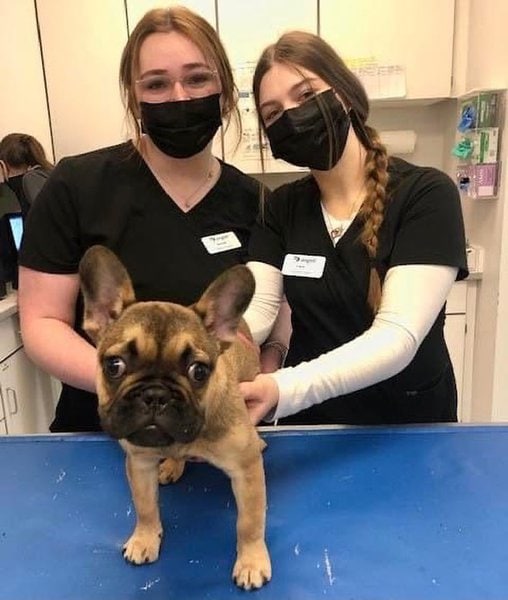 The Massachusetts Society for the Prevention of Cruelty to Animals (MSCPA) Animal Medical Center is one of the oldest humane societies in the USA. In 2003, it was named MSCPA Angell Animal Medical Center, which gives care not only to homeless and abused animals but also offers veterinary care. As of now, the MSCPA Angell Animal Medical Center operates four adoption and veterinary centers around Massachusetts, including Boston.
The medical center is AAHA-accredited, and most of the vets and staff are Certified Fear Free professionals. To alleviate pets' anxiety, they use pheromone diffusers that are placed around the medical center to calm nervous pets down. And, if you have an over-fearful pet, calming medications can be given.
Does your pet need urgent care? The MSCPA Angell Animal Medical Center is open 24/7 for emergency and critical care, and it is equipped with tools like continuous blood pressure monitoring and cardiac telemetry.
The medical center also accepts veterinary care for birds, fish, rabbits, ferrets, reptiles, and other exotic pets. The avian and exotic veterinary team is led by Dr. Elisabeth Simone-Freilicher and Dr. Brendan Noonan. The team has completed training in exotic medicine and can perform surgical treatment for reptiles and ferrets.
Highlights
Emergency services are open 24 hours, seven days a week, benefitting many Boston residents and their pets.
The center accepts medical boarding for animals recuperating from surgery or from a critical illness, and pets are fed with Hill's Science Diet food unless specified by pet owners.
They help pet owners issue pet travel certificates for domestic and international travel, which is very useful for those who are making travel plans.
Behavioral consultations for cats and dogs with issues such as aggression, noise phobia, and generalized anxiety are available.
Services
Dermatology

Allergy diagnosis and management
Ear cytology
Skin biopsy
Dermatopathology

Nuclear Medicine

Bone scans
Thyroid scintigraphy
Digital radiography
MRI
---
7. Pet's Vet North End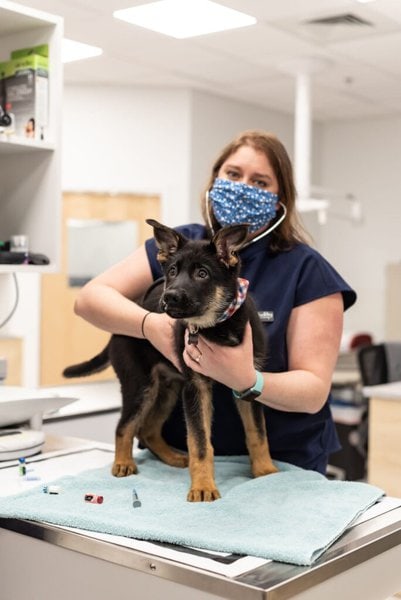 The lead veterinarian of Pet's End North End is Dr. Sara Buckley, who is a Certified Fear Free professional. She completed her Veterinary Medicine at Cornell University. Her team is composed of 8 women who are all certified, animal lovers.
As patrons, you have the option to register your pet in their patient portal, where it will be easier for you to set an appointment. To confirm the schedule, staff will reply to you either through text or email. You can also access your pet's medical records through the pet portal.
To help you understand and care for your pet better, you can access the pet resources section on the website. These pet resources are trusted websites that only provide true and accurate information with regard to topics such as oncology, pet behavior, and parasites.
Highlights
The lead veterinarian is a Certified Fear Free professional, and this implies that anxious pets can still be examined and treated by her.
They have an online pharmacy where you can conveniently order your pet's dog food and other supplies and be delivered to your home.
Dr. Sara Buckley is a USDA-certified vet and can help you with the documents needed by your pet for local and international trips.
If you feel that vet visits are too much for your pet, you can schedule home visits by calling the phone number above for a schedule.
Services
Senior Pet Care

Diagnosis of mobility problems
Senior cognition problems
Eating disorders

Other Services

Behavioral medicine
Preventive medicine
Denial services
Surgery
End-of-life care
---
6. Back Bay Veterinary Clinic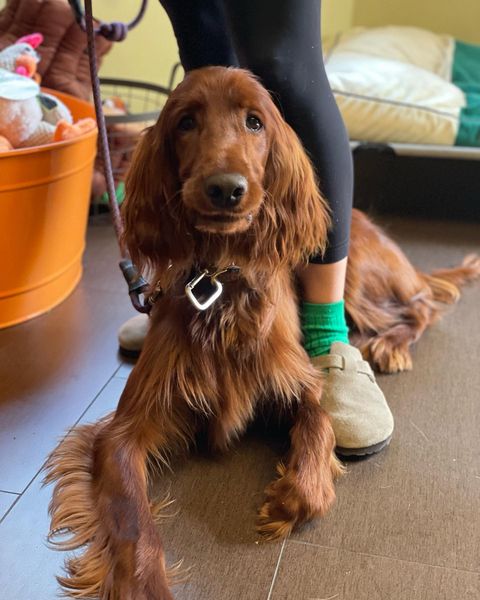 Back Bay Veterinary Clinic was established by Dr. Pamela Bendock in 2000 to bring comprehensive veterinary services to one of Boston's historic districts. Their main priority is disease prevention which places importance on preventative medicine with their Wellness Care services.
The Wellness Care offers annual and semi-annual physical examinations that will provide information about your pet's health as it grows older. Proper screening for any diseases and parasites is regularly performed, as well as regular dental checkups, to prevent unwanted health issues that might arise later.
The clinic is AAHA-accredited and is equipped for various types of surgeries, such as abdominal and gastrointestinal surgery, tumor removal, and eye surgery. Some orthopedic issues can also be handled, like joint injuries or tail and digit amputations.
The staff is well-trained to handle your pets with a Fear Free approach where the environment is designed to be stress-free as possible, and various methods, such as the use of pheromones, are utilized. Appointments can be done online or by phone, and they can also provide consultation through the TeleTail service, where you can communicate with them digitally.
Highlights
They can provide house calls with their mobile service if you are unable to bring your pet to the clinic or if your pet is not fit for travel.
Appointments and requests for medical records are made easier and readily available through their downloadable app.
For after-hour emergency cases, the clinic is affiliated with GuardianVets, which provides triage services 24/7.
The clinic also renders care to exotic pets like birds and reptiles, much to the delight of the Boston residents.
Services
Wellness Care

Core vaccinations
Parasite screenings
Annual or semi-annual exams
Dental care

Surgery

Tumor removal
Tooth extraction
Eye surgery
Spaying and neutering
---
5. South Bay Veterinary Group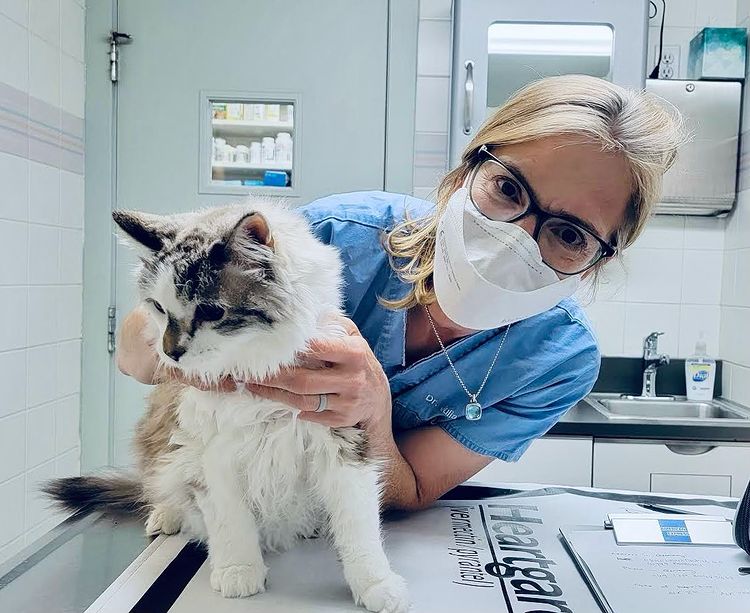 South Bay Veterinary Hospital is a full-service animal hospital that renders services to cats and dogs. Aside from the Tremont Street branch, you can also find them at 158 Charles Street, Boston. To set an appointment with either of the two branches, you can call or send them an email message.
The veterinarians are led by Dr. Ashley Frye and Dr. Edward Baker. They provide surgical, dental, cardiology, and laboratory services. For your pets' essentials like food, treats, and flea and tick medications, you can place your orders online, which can be delivered to you for free, provided that you spend a minimum of $49.
They also give importance to parasite control; thus, the team of vets can design a plan for your pet on how to control and prevent parasite infestation. Also, for dog and cat owners who are planning on a trip, you'd be glad to know that you can get your pet's travel health certificates from them.
Highlights
The two branches of South Bay Veterinary Hospital increase the coverage in the city and make veterinary care more accessible to Boston residents.
For pet owners looking to travel with their pets, assistance with the issuance of travel health certificates can be requested.
The hospital offers routine dental care services for cats and dogs to maintain their dental health.
In case they cannot provide your pet the kind of specialized care it needs, the hospital works closely with other specialists in the Boston area.
Services
Surgery

Spaying and neutering
Soft-tissue surgery

Dental Care

Dental cleanings
Dental X-rays
Tooth extraction
---
4. Heaven 4Ur Pet Massachusetts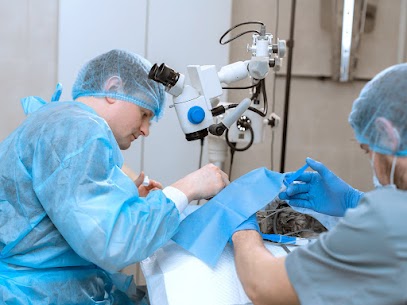 Heaven 4Ur Pet is located in different cities in the USA, including Philadelphia and Boston. It is a pet facility that offers various services, from diagnostics to emergency care to pet boarding and grooming. All the facilities are AAHA-accredited, meaning that the facilities have passed the strict guidelines set by the American Animal Hospital Association (AAHA) in terms of pet care, such as facility management and continued participation in educational programs.
To better care for your pet, the facility has the latest veterinary tools like an ultrasound machine and X-ray machines. As fur parents, it is normal to worry about the cost of veterinary care, and this is the reason why Heaven 4Ur Pet is very transparent in its prices. The cost of services can be found on the website and if you have more queries, feel free to call them for more accurate pricing.
Do you need daycare or pet boarding services? You can avail of these pet services and pet grooming at the facility. Not to forget that pet training services are also offered. 
Another reason to choose Heaven 4Ur Pet is that the facility has extended operating hours until 10 in the evening on weekdays and until 9 in the evening on weekends. Plus, it is open on Sundays, which is quite rare to find.
Highlights
Booking appointments can be done via an email or a call at the phone number indicated above, and for their patrons' benefit, a same-day appointment can be accepted subject to availability.
The Boston facility, as well as the other branches, are AAHA-accredited, assuring customers of its gold-standard veterinary practices at any of its branches.
Aside from veterinary care, pet boarding, pet daycare, pet walking, and pet grooming are available at the facility and offer convenience to pet owners who are planning to travel.
Emergency care is available even without an appointment, much to the delight of the Boston residents and their beloved pets.
Services
Surgical Services

Soft-tissue surgery
Ocular surgery
Ear surgery
Dental surgery

Diagnostic Testings

Complete blood count
Blood chemistry
Pet disease screening
---
3. BluePearl Pet Hospital – Charlestown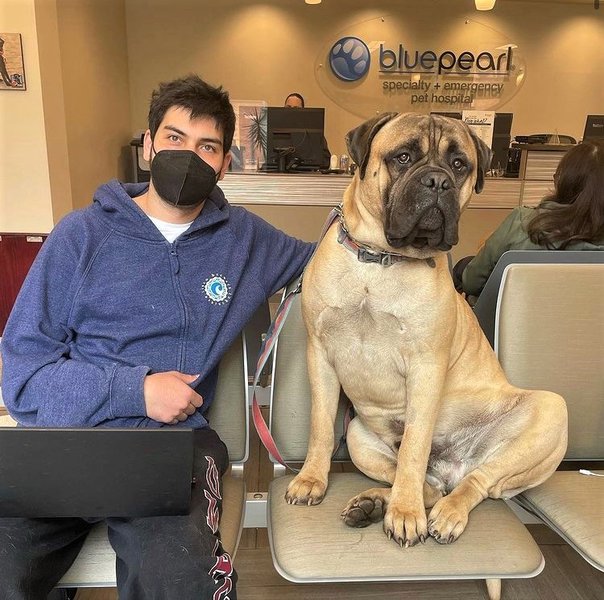 BluePearl Pet Hospital has numerous branches, Boston being one of those locations. The first hospital was opened in 1996 by Dr. Neil Shaw and his brother Darryl Shaw at Tampa, which was then named Florida Veterinary Specialists. The hospital grew, and now together with other vets, banded together and created the BluePearl Specialty + Emergency Pet Hospital.
The hospital specializes in emergency care and is equipped to treat emergency and urgent cases such as sepsis and car accidents. Take note that BluePearl Hospital does not render preventive care for pets like vaccinations, spaying/neutering, and general care. It is a veterinary specialist hospital; thus, the focus is on (aside from emergency medicine) specialty care such as dental care, oncology, and sports medicine and rehabilitation.
Apart from veterinary services for cats and dogs, it also provides treatments for avian and exotic animals such as sugar sliders, turtles, and iguanas, to name a few. Please call the Boston hospital branch to learn if it renders services to those non-traditional housepets.
In the event that your pet requires emergency care, you can proceed to the hospital without a prior appointment. Please bring the necessary documents like medical records as well as your pet's medicines, if any.
Highlights
The hospital is available 24/7 for all types of emergency and urgent care, much to the delight of the Boston residents.
Trupanion Pet Insurance is honored to be listed as a partner for this hospital, and if you have another type of insurance provider, you will pay the upfront cost, and they will help you file for a reimbursement.
You can register for free on the BluePearl portal to easily access and download your pet's medical records, including digital images.
Equipped with the latest technology, including CT scanners, MRI, and ultrasound machines, to offer highly accurate diagnostic results pet owners can expect.
Services
Emergency Medicine

Treatment for bloat
Treatment for seizures
Heart disease
Kidney disease

Sports Medicine and Rehabilitation

Cranial cruciate ligament disease
Treatment for hip and elbow dysplasia
Joint instability from ligamentous injuries
Treatment for sprains, ligament or tendon injuries
---
2. East Boston Animal Hospital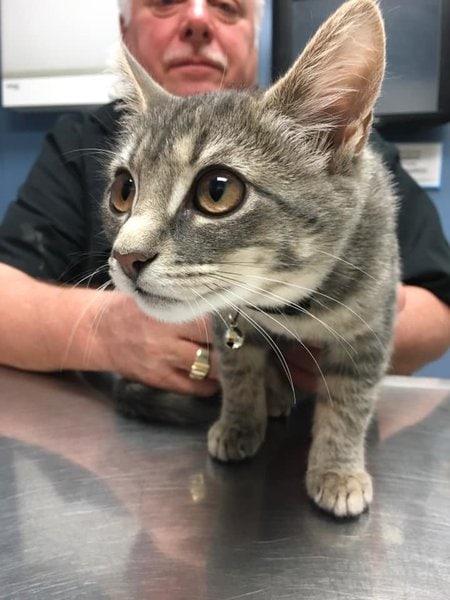 East Boston Animal Hospital offers a broad range of veterinary services for your dogs and cats. They focus on preventative medicine by using modern diagnostic tools to ensure that your pets are protected or prevented from certain illnesses.
The hospital is equipped with the latest in technology, employing advanced digital X-rays and ultrasounds that could diagnose your pet without the use of invasive methods. The veterinary team is also knowledgeable and continues to be updated on advancements in surgical procedures.
Established in 1987 by Dr. James Sawyers, the present hospital was merged with three other veterinary hospitals in Boston, with another hospital's patients being entrusted to them when it closed down in 2006. Dr. Sawyers is now partially retired, with Dr. Chopra now being at the helm of the clinic.
Appointments can be made by calling the hospital directly, or you can fill out an online form wherein they could later contact you through email. Likewise, you can download the hospital's app for an appointment.
Highlights
Full dental services are available, including gum surgery, to protect and maintain the pet's dental health.
The hospital offers nutritional counseling and helps you to devise a plan on how to better monitor your pet's diet and ideal weight based on its age.
This hospital can work with pet owners to help manage the behavioral challenges they encounter with their pets.
Pet boarding services are available, including on weekends and holidays, and this comes especially useful to those who are looking to travel in the near future.
Services
Surgery

Spaying and neutering
Dental surgery

On-site Diagnostics
Other Services

Microchipping
Wellness exams
Behavior management
Nutritional counseling
---
1. Banfield Pet Hospital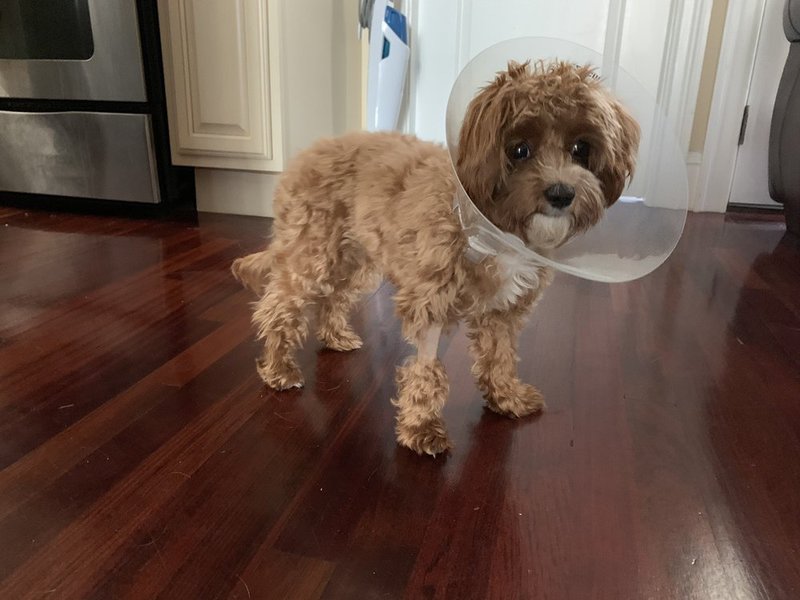 Banfield Pet Hospital is a full-service medical hospital offering services like vaccinations, dental care, and surgery, among others. Treatments are not limited to cats and dogs, but the hospital accepts care for birds, fish, reptiles, amphibians, and pocket pets.
Banfield Hospital renders free interpretation services for over 300 languages to improve communication. If you are having a difficult time communicating in the English language, simply inform the veterinary team beforehand so they can connect you to a professional language translator who can assist you in understanding the diagnosis and the treatment plan for your pet.
Regardless of your pet's age, you can avail of the Optimum Wellness Plan (OWP) care packages for cats and dogs. Some of the benefits of enrolling in an OWP package are free unlimited hospital visits, free two electrocardiogram tests for one year, and an unlimited 24/7 live chat with a vet. Enrolment in any of these packages is done online. Once you've enrolled your pet, its OWP is accepted at over 1,000 Banfield hospital locations nationwide.
You can create an account for your pet for ease of setting an appointment. Simply log in and input the necessary information for your pet's next hospital appointment.
Highlights
If you enroll your pet in one of the affordable optimum wellness plan (OWP) packages, you have the privilege of availing your pet of various services, including preventive care, diagnostic tests, virtual visits, and 24/7 live chats through text messages.
Pet grooming is available in the hospital to offer an improved all-around experience for its pet patients.
The hospital's in-house pharmacy makes it easier for pet owners to order and pick up the products at their pets' next appointment.
Canine DNA testing can be performed at the hospital so pet owners can better understand the genetic makeup of their pets, helping them understand the possible inherited diseases that can plague their dogs.
Services
General Services

Coat and skin treatment
Nutrition advice
Behavior evaluation
Parasite control

Surgery Services

General dentistry
Spaying and neutering
Soft-tissue surgery
Orthopedic surgery
---
Related Questions
---
How Much Does It Cost To Spay A Cat In Boston? The cost of spaying a cat in Boston starts at $75. A non-profit spaying/neutering service will charge less than a private and full-service veterinary clinic which can charge from $300 to $500. Removing the ovaries and uterus of a female cat means that problems with reproductive cancers, ovarian cysts, and uterine infections will be eliminated.
Can You Get Cats Declawed In MA? There are some veterinary clinics in Massachusetts that still practice declawing a cat, but many have already stopped this procedure. A bill that will prohibit statewide the declawing or the procedure of onychectomy is under consideration in the Massachusetts Senate. It will prohibit any person from performing the procedure unless they are licensed and done for therapeutic purposes only.
Do Dogs Have To Be Neutered In Massachusetts? It is not mandatory to neuter your male dog in Massachusetts. It is the owner's responsibility whether they choose to elect the procedure or not. However, it is required in the state that all dogs adopted from animal rescues or shelters should be sterilized or promised to be sterilized. Owners are given a discount on their license fees if their dog is sterilized.