Fresno is a city in California's Central Valley. The city began humbly in 1872 as a small railroad town but soon developed into a major agricultural center for the state. It is home to several important buildings and landmarks, including the Fresno Chaffee Zoo, Forestiere Underground Gardens, and the Tower District.
A study on pet ownership in the United States found that the states with the highest pet populations are those with the most significant number of households. That puts California on the list of top pet-owning states. Statistically, the population of California stands at about 12% of the nation's population, and 57.2% of households in California own a pet.
Today, Fresno is home to over half a million people, the fifth most populous city in the state, and the 34th on the nation's list. If you are a California resident looking for a reliable and trustworthy vet for your pet in Fresno, you're in luck. The city is home to many highly-rated veterinary clinics and hospitals.
So, whether you have a cat, dog, bird, reptile, or any other pet, you'll find a vet in Fresno who can provide the care your pet needs. And herein, we will introduce you to some of the best.
21. Woodward Pet Hospital
Woodward Pet Hospital in Fresno serves pet patients from Fresno and neighboring areas such as Clovis, Selma, Madera, Kerman, and Madera Ranchos. It isn't one of the biggest establishments in Fresno, but the level of service you get here is one that most pet parents have found to be top-notch.
The hospital is run by Dr. Barjinder Singh Sohi, the establishment's owner, who took over from Dr. Edward Cox in 2014. One advantage of having the owner as the head vet is that you're almost always guaranteed to get personalized services as they're not always in a hurry to attend to other patients.
Dr. Sohi has a great deal of knowledge and experience in veterinary medicine. He obtained his Bachelor of Veterinary Sciences & Animal Husbandry (B.V.Sc & A.H.) in 2001 from Punjab Agriculture University in Punjab. He then returned to the vet school for a Master's degree in Veterinary Anatomy & Histology and later pursued Advanced Clinical Training at Iowa State University's Veterinary Teaching Hospital.
Adding all these to the years of working experience, it's no surprise that he has been able to build Woodward Pet Hospital into one of the most preferred vet clinics in Fresno. The hospital offers many services, from orthopedics to dentistry to prescription medicines and foods.
However, one area where it stands out from most of the surrounding clinics is vaccination. The hospital has all the common vaccines that your pet might need, and they also have a few rarer ones, like the RattleSnake Vaccine for dogs. It's one vaccine you'll want to consider if you live in an area with a high snake population or love to go out with your pet for camping, hunting, swimming, or hiking.
The hospital also offers emergency and urgent care services, thanks to the team of highly trained veterinary technicians. The service is only available during working hours, and you don't have to book an appointment, as with regular visits. Just walk into the hospital with your vet, and the team will see how they can accommodate you together with other patients.
However, it's always advisable to call ahead and let them know you're coming, especially if your pet is in a severe condition. The team will advise you on what to do before you get to the hospital.
Highlights
The hospital has all vaccines, including the RattleSnake Vaccine, a necessity if you love taking your pet with you outdoors.
The owner serves as the primary vet here, which is often an advantage as you're almost guaranteed personalized service.
No appointment is necessary for emergency or urgent care visits, allowing your pet to get the care they need as soon as possible.
The hospital has several payment methods – cash, checks, debit cards, credit cards, and even Scratchpay – to give you the convenience you need in paying, even when the service comes in at your lowest moment financially.
Services
Vaccination

DHLPP vaccines
Rabies vaccines
RattleSnake vaccines

Dentistry

Tooth cleaning
Tooth extraction
Oro-nasal fistula repair

Diagnostics

Blood work
Urine testing
Digital radiology

Prescription Medicines & Foods
---
20. Cedar Veterinary Hospital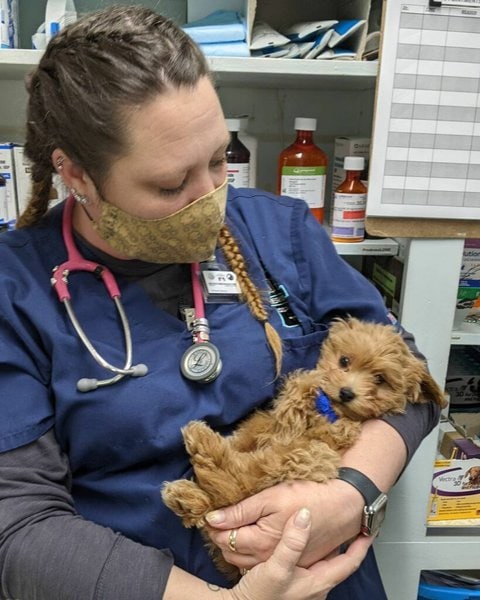 Cedar Veterinary Hospital has served pet owners from Fresno and beyond since 1960. The hospital offers reliable, professional healthcare for dogs and cats, which is why it has remained in business for over 50 years.
This veterinary hospital boasts a highly experienced and qualified team of veterinarians to offer quality care for your pets. Among them is Dr. Nicholas Reijne, a DVM with a well-rounded pet treatment background. He was born on an island in Holland, in a village where animals outnumber people.
Dr. Reijne has always had a passion for animals, which is why he decided to join Utrecht University in the Netherlands, where he graduated in 1997. He's had a long journey in the veterinary profession, including working as a self-employed veterinarian surgeon, where he'd collect and synthesize medical information in Holland and sometimes send it to Italy.
But it isn't a one-person show at Cedar Veterinary Hospital. The hospital also has other vets with several years of experience. That includes Dr. Ralph Madsen and Dr. Nadia Palikarova, to mention a few. They all work together to offer comprehensive pet care services that should exceed your expectations.
The establishment offers various healthcare services to pets, from pet wellness packages to pet dentistry to diagnostics. So, whether your pet needs a routine checkup or a more complex procedure, the Cedar Veterinary Hospital team will take care of it using their state-of-the-art equipment.
The hospital has a fully digital radiology unit in its diagnostics department, providing a painless yet detailed and accurate way to pinpoint where your pet is experiencing pain without subjecting them to surgery. The hospital also utilizes over-the-internet radiology specialists for a second opinion whenever necessary. That's the kind of high-quality care that your pet deserves.
On their pet wellness packages, the hospital encourages you to take your pet for examinations after every six months. That's because some conditions can progress quickly, with early diagnosis and treatment being the key to a successful outcome. And when offering this service, the vets here factor in your pet's age and health history, making it easy to know what tests are appropriate for your pet at what age.
Highlights
The hospital opens from Monday to Sunday, 12 hours each day, making it convenient for you to take your pet for treatment.
The hospital was established in 1961, so it's one of the senior establishments in Fresno, California.
There are a diversity of services here, and that's essential if you want an establishment that can address the various needs of your pet.
The hospital offers an online appointment booking system to make the scheduling of a visit a lot more convenience for pet owners.
Services
Diagnostics

Radiology
Ultrasound
In-house lab testing

Pet Wellness

Puppy and kitten care packages
Reproductive services

Pet Dentistry
Surgical Services

Most soft tissue surgeries
Orthopedic surgeries
General surgeries
---
19. Banfield Pet Hospital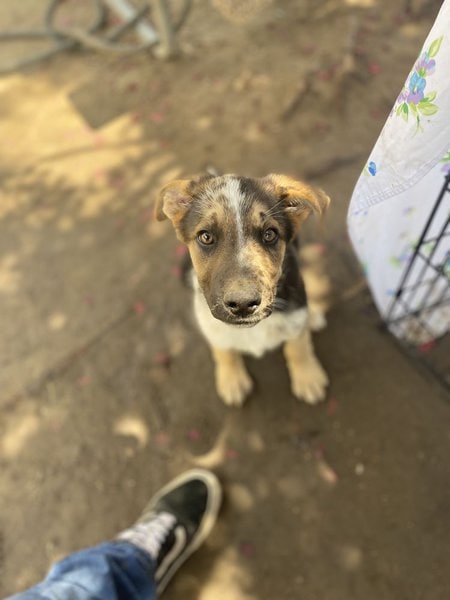 This hospital is conveniently located along North Blackstone Avenue. That means it's an easy drive from The Bluffs, Clovis, Old Fig Garden, Fort Washington, and other areas. The establishment has a team of highly qualified doctors who have had a passion and love for animals for a long time. That means they aren't the kind of vets that will simply offer you the bare minimum services.
Instead, the doctors in this establishment try to go out of their way to ensure that your pet is as comfortable as possible and that they're providing the best care. They use the latest technologies to ensure that your pet is getting the best possible health services, whether a routine checkup or something more serious.
One of the areas where Banfield pet hospital thrives most is in optimum wellness plans (OWP) for dogs and cats. The packages are well tailored to cover the dynamic pet needs that come at different stages of life, of course, without neglecting your pet's individual needs. The OWP here is different from an insurance policy.
With an insurance policy, you pay regular premiums hoping that it will one day save you from the financial burden that comes with treatment needs without the guarantee of ever benefiting. But with wellness plans, you make a monthly or annual payment that covers regular preventive care, routine vaccinations, and other services that help keep your pet healthy. Other privileges coming with the OWP include 24/7 Vet Chat, a nutritional coaching session, two virtual office visits, and more.
And if you're planning to visit the hospital, book an appointment. The website provides a link for the same. However, you can also install the Banfield App for a more convenient way to schedule visits and access other essential health information about your adorable furry friend.
The hospital also has an online shop so that you can order various pet products, ranging from medications to pet supplies like insulin syringes. Even more, there's 25% off the first time you place your order using the "AUTOSHIP25" promo code. However, keep in mind that this discount is capped at $20.
Highlights
The hospital is located alongside North Blackstone Avenue, so it's easily accessible for people from different regions within Fresno county and beyond.
The OWP covers the varying needs of pets at different stages without neglecting your pet's individual needs.
The 25% off first-time online order is a significant saving, allowing you to save up to $20.
The OWP comes with other extras like 24/7 Vet Chat, a nutritional coaching session, two virtual office visits, and more, all of which are intended to make sure your pet is as healthy as possible.
The Banfield App provides a quick, convenient, and reliable way to schedule visits and access other helpful health information about your pet anytime, anywhere.
Services
Pet Wellness Plans

Puppy packages
Kitten packages
Dog packages
Cat packages

Online Shop

Medications
Pet supplies
Shipping

Surgery services

General dentistry
General surgery

Behavior Evaluation
---
18. Maroa Track Pet Hospital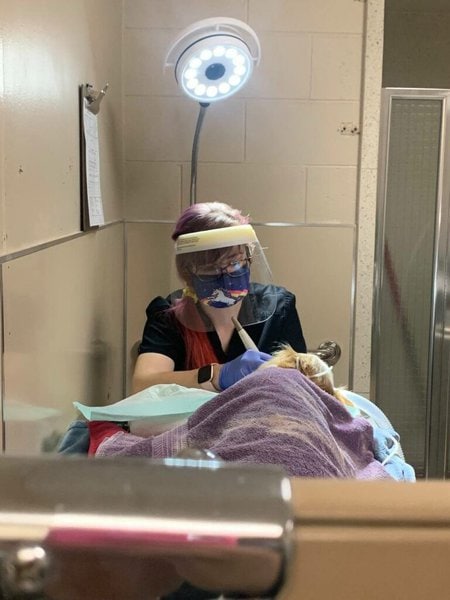 If you've assessed your adorable furry friend and decided that it's time to say goodbye, then you need the services of a vet that will provide a painless and peaceful end. That's what your adorable pet deserves after being a loyal member of your family. And thankfully, one of the establishments within Fresno that can help with that is Maroa Track Pet Hospital.
This pet hospital has a wide range of services designed to make your pet's last moments as comfortable as possible. Depending on the vet's schedule, you can even have in-home euthanasia arrangements. And once your adorable one is put to sleep for good, the establishment has cremation services to help you dispose of the remains. You can either choose private or group cremation, depending on your preferences.
Other than euthanasia and cremation, Maroa Track Pet Hospital offers services like routine pet care, animal dermatology, diagnostic and treatment, pet pharmacy, pet health certificates, etc. I mean, there's just so much that this pet hospital can offer, which is evident in its long list of services.
The vets here have a wealth of experience and are passionate about what they do, so you can be sure that your beloved pet is in good hands. They're led by Dr. Satender Kumar, a graduate of Hisar veterinary college and a postgraduate of Ludhiana veterinary college. Dr. Kumar has worked as an assistant professor of veterinary anatomy and in many animal hospitals in Fresno, Clovis, Exeter, Hanford, and other locations in the United States.
Working closely with him is the assistant lead vet, Nancy, who also has immense experience in the field. But experience in pet health isn't the only thing she has; she's also passionate about animal welfare and is a pet parent of two dogs, a turtle, and a Scottish Ford. So, she serves her pet patients and their owners with empathy, knowing what it feels like to have a sick pet. Of course, we still have other vets on the team, but we'll just let you meet them when you drop by the hospital.
Highlights
The services here are more affordable, with all canine and feline vaccinations going for just $25, except for flu vaccination which will cost you $35.
The hospital has an in-house pharmacy, cutting the cost of travel to get your pet's medication and the hassle involved.
The establishment offers on-call veterinary service after working hours, so you can still get help even when the clinic is closed.
The team is licensed to offer animal health certificates to pet parents planning to travel, but ensure that you request one ten days before the trip.
Services
Euthanasia

In-home euthanasia
Pet cremation

Animal Dermatology

Cytology
Allergy control
Ear cleaning

Diagnostics & Treatment

Blood pressure control
ECG reading
Bloodwork
Digital X-ray

Pet Surgery

Laceration repair
Gastrointestinal (GI) surgery
Reproduction surgery
---
17. Clovis Pet Hospital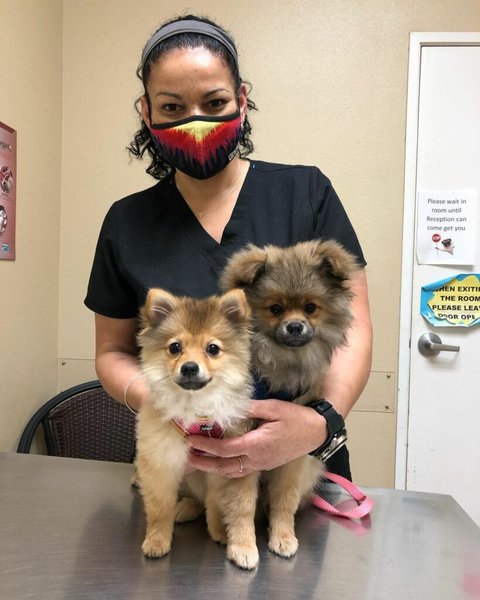 This pet hospital isn't located in Fresno city but in the neighboring Clovis city. However, it's still within Fresno county, and we thus include it in our list of Fresno-based vets. It's a full-service animal hospital whose quality of service should delight every pet parent who believes that their furry friends deserve nothing short of the best healthcare services.
The hospital takes pride in its three highly experienced and knowledgeable vets; Dr. Steven Fenster, Dr. Romy Gill, and Dr. Mehtab Dhillon. Three vets may be a smaller number than you find in some establishments, but from how processes are streamlined, it doesn't seem to be an issue. Actually, pet parents who've visited the establishment have nothing but great things to say about the vets here, with many of them commending their bedside manners.
The three doctors have all-rounded experience in handling different pets' needs, which is evident in the hospital's long list of services. These include but are not limited to; vaccinations, radiology, laser therapy, surgery, breed selection consults, dentistry, nutrition, boarding, and training and behavior.
The hospital website is well-designed to make it convenient even for those planning to visit the hospital for the first time. Unlike most websites with a single link to follow when booking an appointment, Clovis pet hospital has "Request an Appointment" buttons placed strategically beneath every service description. That might sound like a small thing, but it definitely makes the booking process more convenient. For instance, it makes it easier for the doctors to know why you're coming in for an appointment without explaining yourself, as with other vets.
The hospital website also has a section on insurance policies. If you've ever tried to figure out the best insurance company to cover your pets' needs, then you know how frustrating that can be. However, with this hospital, you don't have to worry about that, as they have a long list of the best pet insurance companies you can choose from.
Highlights
The strategically placed buttons beneath every service description on the website make it easier to book an appointment under the specific service.
The hospital has a section on its website that covers pet insurance policies, making it easier to find the best policy for your furry friends.
Online forms for filling out before visiting are available on the website and go a long way to streamline the process.
The services offered here are very diverse, making it one of the most reliable one-stop shops for all your pet needs.
Services
Advanced Digital X-Rays
In-House Laboratory

Heartworm tests
Leukemia and FIV tests
Bloodwork

Ultrasound
Pharmacy
---
16. Valley Animal Center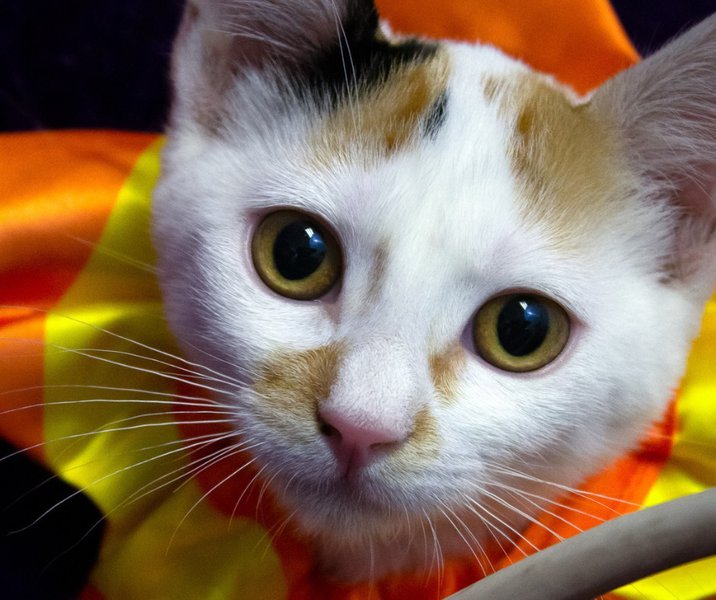 Valley Animal Center isn't just like any other vet establishment that you'll find in Fresno. It not only works to better the lives of its patients but also provides a safe haven for homeless animals until they're adopted into loving homes. So, if you only want a vet establishment that has shown its dedication to giving back to the community, this should top your list.
As a vet establishment, all the pets under their care are desexed, vaccinated, microchipped, and generally healthy. As such, if you choose to get a new furry friend from here, you can be sure that you're getting a new pet ready to be a part of your family. The adoption process is also pretty straightforward; visit the establishment in person or fill out an online form, and someone will get back to you within 48 hours.
The center also opens an avenue to all willing to donate to their cause. You can donate even as little as $5 and be sure that it will go into taking care of the animals. You also have the option to choose whether you're making a one-time donation or a recurring one.
Outside the adoption and donation processes, the center is like any other full-service vet. They have a highly experienced and professional team of doctors that offer quality services such as vaccinations, preventative care, desexing, minor surgeries, and more.
Additionally, the services here are generally more affordable than you'll find at other vet establishments. For instance, most vaccinations cost $17, while microchipping only costs $25. That's quite a bargain, considering you can still find some vets charging up to $70 for the same services.
The head of the animal center is Mr. Rob Piccolo, someone who's lived most of his life around animals. On the part of vets, this center is also well-equipped to address almost all your pet's needs. The clinic currently boasts four licensed vets, which is a good number considering that there are other support staff members.
The hospital accepts walk-ins for vaccinations, so you don't have to worry about the hassle of making an appointment. But for wellness examinations, the clinic strictly operates by appointment only. You can book an appointment online via the website or by giving them a call.
Highlights
The clinic offers quality services at very affordable rates, with some services, like vaccinations going for as low as $17.
The establishment accepts walk-ins for vaccinations, so you don't have to worry about making an appointment.
The animal center has a straightforward adoption process, making pet adoption easier for everyone.
The establishment accepts donations from animal lovers, allowing you to extend your love for animals to homeless pets.
Services
Pet Adoption

Dog adoption
Cat adoption
Mobile adoption

Spay & Neuter
Minor Surgeries
Vaccinations

Canine vaccination
Feline vaccination
---
15. Pet Medical Center & Spa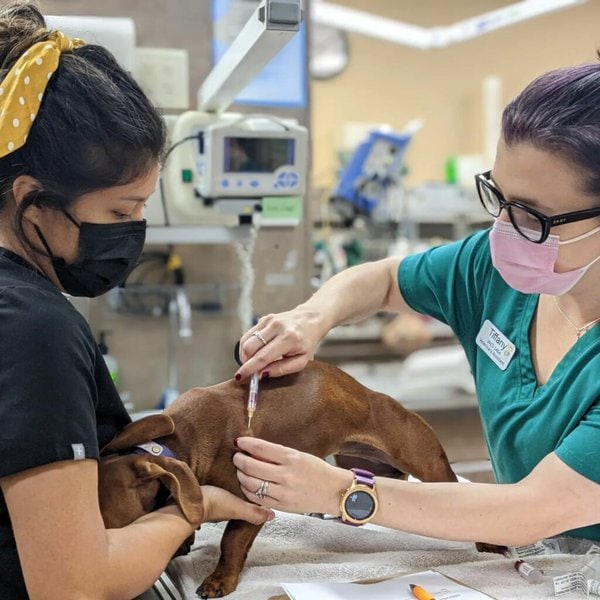 This medical center and spa was established in 1992. That's three decades of utmost dedication to bettering the lives of pets and their owners. The clinic is run by a team of highly experienced, certified, and professional veterinarians that offer a wide range of services such as vaccinations, digital X-rays, dental care, ultrasounds, and more.
Making part of the highly qualified team of vets is Dr. Grace Davis. She's a product of LSU for Veterinary Medicine and has adequate exposure in general veterinary care. Besides being a highly experienced doctor, Dr. Davis is also very passionate about animals, and she's even a pet parent of a hound dog mix named Remothy Tarquin.
Working alongside her are Dr. Haley Govey and Dr. Sharon Johnston. They're also highly experienced professionals in veterinary medicine, assuring every visiting pet parent of getting the best possible care for their furry friend.
The establishment is AAHA-accredited, meaning it's among the 15% of animal hospitals that have met the highest standards of care as set by the American Animal Hospital Association. This certification is a voluntary process that most vets don't bother with, but the team here thought it was necessary to give pet parents an extra sense of confidence.
Even more, this medical center is ABVP-certified. Being a member of the American Board of Veterinary Practitioners (ABVP) means that the establishment is evaluated once every three years by the board's set standards of membership. That's an essential measure to ensure that the staff here continues to offer excellent services to the Fresno community.
The vet establishment highly encourages the booking of appointments, although walk-ins are also available. But if you choose the latter, you'll need to pack some patience since walk-ins are only considered after all the appointments for the day have been served.
Highlights
The establishment is AAHA-accredited and ABVP-certified, a rarity in the veterinary industry.
The hospital highly advocates for appointments, although walk-ins are still available.
There's a wide range of services offered here, which makes it a one-stop shop for almost all your pet needs.
The hospital website has an FAQ section to help pet parents with some of the most pressing questions, something you're likely to find very useful.
Services
Hospitality Services

Boarding
Daycare services
Professional dog bathing
Pet cam

Surgery Services

Spay & neuter
Soft tissue surgery

Diagnostic Services

EKG
Laboratory services
Diagnostic ultrasounds
Radiography

General Wellness

Dentistry
PAW plans
Diet & nutrition
---
14. Armstrong Pet Hospital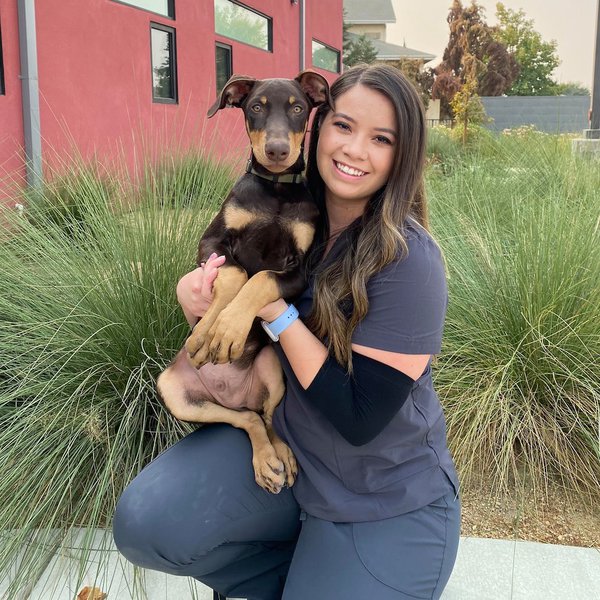 Skeleto-muscular conditions not only cause immense pain but can also generally affect the quality of life for your furry friend. That's why establishments like Armstrong pet hospital exist to help with such conditions. The hospital deals with various orthopedic problems, from fractures and dislocations to joint disorders.
Even more, the staff here approaches every orthopedic case with the latest technology and equipment for better diagnosis and treatment. And as you probably know, accurate diagnosis is crucial when handling such conditions.
Surgery drop-off services are available from Monday through Friday between 8 am and 9 am. That's an essential service for pet parents who have to go to work and can't be around the whole time their furry friend is in surgery. The staff here understands that not everyone has the privilege of a flexible work schedule, and they try to make things as easy as possible.
But the services here don't end with orthopedics. Other services include dental, vaccinations, spay and neuter, in-house lab services, and others. Well, that means the next time your pet suffers from any other condition outside skeletomuscular issues, you can still walk into this establishment and get the help you need.
Staff-wise, Armstrong is really one establishment that boasts of an all-star team. We have a whopping 6 DVMs on staff, with about a century of combined experience in veterinary medicine. With such a wealth of experience and knowledge, you can rest assured that your pet is in good hands.
The website is well-designed with a "Hospital Tour" section that gives you a virtual tour of the facilities before you even physically walk in. Also, check out the "careers" page if you or anyone you know is looking for a job in the veterinary industry.
Highlights
Surgery drop-off services available from 8 am to 9 am mean you won't miss work to take your pet for surgery.
The website has a "Hospital Tour" section for a virtual preview of the facilities, an essential service for first-time clients.
A wide range of orthopedics services is available, from fractures and dislocations to joint conditions, making it a go-to destination for such cases.
The establishment is available in Fresno and Clovis, meaning that you can choose the most convenient location for you.
Services
Orthopedics

Bone plating
TPLO surgery
Patellar luxation
Hip surgery

Dental
Surgeries
Wellness Examinations
---
13. Animal Hospital & Dental Clinic
If you just welcomed a newborn furry friend, whether a puppy or a kitten, into your home, then congratulations! It's time to start looking for the best hospital to take them for their routine checkups and vaccinations. And if you live in Fresno, Animal Hospital & Dental Clinic is among the establishments with attractive plans for puppies and kittens.
Usually, your puppy should receive about 11 core vaccines, whereas a kitten needs about six vaccines. And while paying for each of these separately is possible, that would cost you about $432 for a puppy and $372 if you have a kitten. That's quite a lot of money, especially now that you still need to spend on food, other treatment, and other pet-related things.
The good news is that the hospital offers affordable puppy and kitten plans that allow you to make routine vaccinations more manageable. By subscribing to the puppy plan, you will pay as little as $220 for the whole series of vaccines, while kitten care costs $175. That slashes the costs by more than half, which is a great way to start off your pet parenting journey.
Of course, with such affordable rates, you might be worried about the quality of care and service. Well, you can rest assured that your pet will be in good hands as the hospital has been operational for over 35 years. Professionals such as Dr. Mehrdad Shahbazi and Dr. Gary Brandt have an impressive wealth of experience in veterinary medicine.
Working with them is a team with genuine passion and love for pets, from the receptionist to the animal caretakers. That's a good sign that your pet will always be comfortable and in good hands at this hospital.
Other than the low-cost vaccination plans for puppies and kittens, we have other services like ultrasound, senior pet care, endoscopy, spaying and neutering, and more. There are also microchipping services, with the hospital currently offering HomeAgain microchips.
And for bird lovers, this hospital performs band removals or resizing and trimming services on nails, beaks, and wings. It, however, doesn't offer examination or emergency services for the avian buddies.
Highlights
The affordable puppy and kitten plans go for $220 and $175, respectively, so you won't need to pay the regular $430 and $372 for the whole series of vaccines.
The hospital is open Monday to Sunday from 8 am to 6 pm, which is highly convenient.
There's an on-site pharmacy to offer you all the prescribed medications for your pet, saving you the time of having to look for them elsewhere.
The hospital has a large surgery suite to provide state-of-the-art surgical care for your pets.
Services
Laboratory

Blood counts
Canine and feline pancreatitis
Parvovirus

Vaccination
In-house Pharmacy
Endoscopy
---
12. Fresno Veterinary Specialty & Emergency Center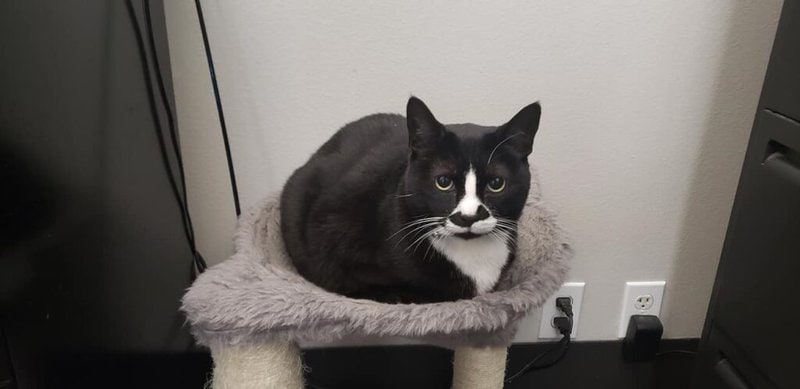 There's something about Fresno Veterinary Specialty & Emergency Center (FVES) that makes it a standout among other animal hospitals in the region, and that's the fact that it's an emergency and specialty hospital.
Being an emergency hospital, this hospital is open 24 hours a day, seven days a week, and 365 days a year. That means you can bring your furry friend here at any time of the day or night, and you'll be attended to, something that's not possible with many other veterinary hospitals.
The hospital has a wide range of services, which is expected given that it's a specialty and emergency hospital. These services include but are not limited to cardiology, internal medicine, neurology, oncology, ophthalmology, hyperbaric oxygen therapy, dentistry, and so on.
Of course, to render all these services, a hospital has to have a highly qualified team of professionals. Among the vets here is Dr. George White, who graduated from Texas A&M University in 1973. So, he's a person who's had a long journey in the world of veterinary medicine. In his career, Dr. White has worked with very renowned organizations, including serving as a staff veterinarian in the US Airforce.
Other people working closely with Dr. White are just as qualified and have had a long career journey in the veterinary field. That includes Dr. Richard Kienle, Dr. Cindy Mar, Dr. Corbin Langholf, and many others. With all these top brains in the hospital, it should assure you that your pet is in good hands whenever you walk into this specialty & emergency center.
Outside of the medical services, you will also find this establishment's website resourceful, whether you're beginning your journey as a pet parent or have been one for a while and want to learn more about taking care of your animal friend.
The center's website has a "pet health library" section that discusses articles on various topics such as pet nutrition, pet poisoning, different health conditions that might affect your pet, and much more. You should find that helpful, especially now that the rapidly growing number of pet websites provide contrasting information on different pet topics, making it hard to know what to believe.
Highlights
The establishment runs 24/7, making it one of the reliable places to take your pet whenever they fall ill.
Since it's an emergency center, walk-ins are welcome, which is essential for pets that need immediate medical attention, although you can still book appointments where applicable.
The website offers various vet-approved articles on numerous topics, making it a resourceful place to learn about pet care.
The hospital offers various payment options: cash, checks, Visa, Mastercard, Scratchpay, Discover, CareCredit, and other payment methods for the utmost convenience.
Services
Emergency Services

Emergency & critical care
24/7 urgent care
End of life

Specialty Services

Hyperbaric oxygen therapy
Veterinary CT

Cardiology
Dentistry
---
11. All Creatures Vet Clinic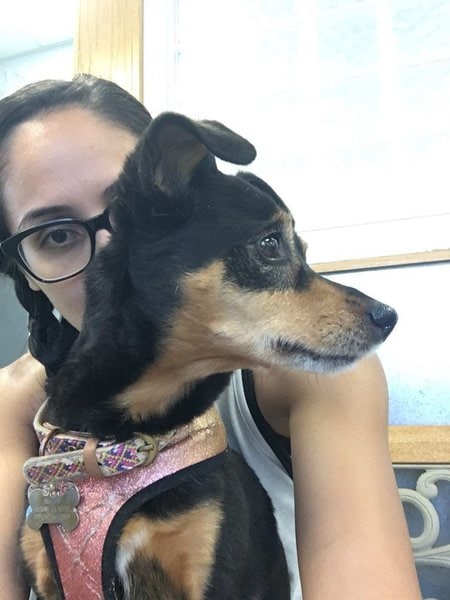 All Creatures Vet Clinic is precisely what the name suggests: a full-service veterinary clinic that caters to all creatures, both big and small. That means if you're an animal person whose love extends beyond pets, such as horses, this is the place for you. The hospital deals with all pets, all domesticated animals, and even some wildlife.
The diversity of what the clinic treats is likely to leave you questioning the qualifications of the staff here, but you'll be pleased to know that each vet is highly qualified and has tons of experience under their belt. You can easily notice that through the testimonials from pet parents whose pets have been treated here. And if you still need more convincing, the clinic has bagged The Fresno Bee's People's Choice Awards several times.
The clinic was founded in 1996, a few years shy of hitting three decades, which is a significant milestone for any business. In that time, the clinic established itself as one of the most reliable and trustworthy places to take your pet in Fresno.
The clinic has four vets, with two of them, Dr. Richard Kahn and Dr. Cliff Cover, having graduated in the 20th century from UC Davis Veterinary School. That tells you they've had decades of exposure to different cases and have gained a lot of experience. The other two vets, Dr. Sarah Clem and Dr. Gary Hsia might not have as much experience as the former, but they still have about three decades of combined experience.
The clinic's website may not be the most aesthetically pleasing, nor does it feature the latest design trends, but the key thing is that the services offered at this clinic are top-notch. The website is straightforward to use, and that's all that matters. You'll even find it quite resourceful, especially if you're still trying to enrich your knowledge about pet care.
Highlights
The clinic deals with all kinds of animals, making it your go-to place regardless of what type of animal you have.
The clinic has been a winner of The Fresno Bee's People's Choice Awards on multiple occasions, which is a testament to its quality of services.
The website has informational pages to help pet parents learn more about caring for their furry friends.
The clinic's website has a simplistic design, which makes it easy to use.
Services
Large Animal Services

Obstetrics
Milk cultures
Preventative medicines
Outcalls

Permanent Identification
Dentistry

Tooth extractions
Teeth polishing
Minor oral surgery

Pharmacy

Animal care products
Heartworm preventatives
Prescription diets
---
10. San Joaquin Veterinary Hospital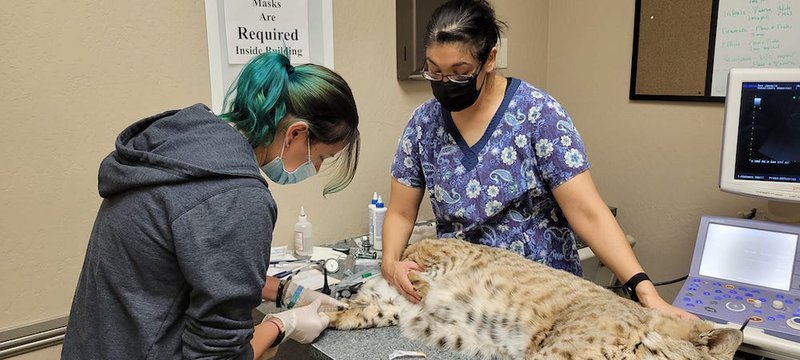 If you're keeping exotics, you know how hard it is to find a vet who can treat them. That's because exotic pets require specialized care, which not every vet is trained to provide. But fret not because San Joaquin Veterinary Hospital has several staff members well-equipped to take care of your exotic pets.
Whether you have a hamster, guinea pig, birds, reptiles, amphibians, or any other exotic pet, this establishment is one place you can count on. The hospital's exotic services range from annual examinations and preventative medicine to surgery, orthopedics, and just about anything else.
But it's not all about exotics. San Joaquin Veterinary Hospital also handles conventional pets such as dogs and cats. So, if you have both pets, this is a one-stop point that can take care of all your pets' needs.
This AAHA-accredited hospital works on appointments, so ensure that you book one before you show up. Unlike other hospitals where you only get limited time to interact with the vet, most pet parents who've visited this hospital have praised it for the time the vets take to attend to each pet parent's concerns.
Plus, the team of vets is friendly and deals with each pet parent professionally. Making part of the team is Dr. Ken Stocks and Dr. Aubrey Alfaro, both of whom are not only well-versed in their area of expertise but also have a lot of experience and genuine love for animals. Working alongside these two professionals is also another team of passionate and caring veterinary technicians and support staff.
San Joaquin Veterinary Hospital loves visitors, and one way to show that is by offering 10% off your first visit. Sure, that may look small. But again, it may save a lot, especially if your pet needs expensive treatment.
Highlights
The hospital treats all kinds of exotic pets, from amphibians and pocket pets to reptiles to birds and everything else in between, which is not something you find everywhere.
The hospital is accredited by the American Animal Hospital Association (AAHA), which is a rarity for veterinary hospitals.
There's an online pharmacy where you can buy all the pet care products you need without leaving your house.
The hospital offers a 10% discount on your first visit, which is a great way to save some money.
Services
Exotic Services

Preventative medicine
Annual examinations
Surgeries

Yearly Comprehensive Exams
Laboratory
Anesthetics

Isoflurane gas anesthetics
Sevoflurane gas anesthetics
---
9. Shield Stone Pet Hospital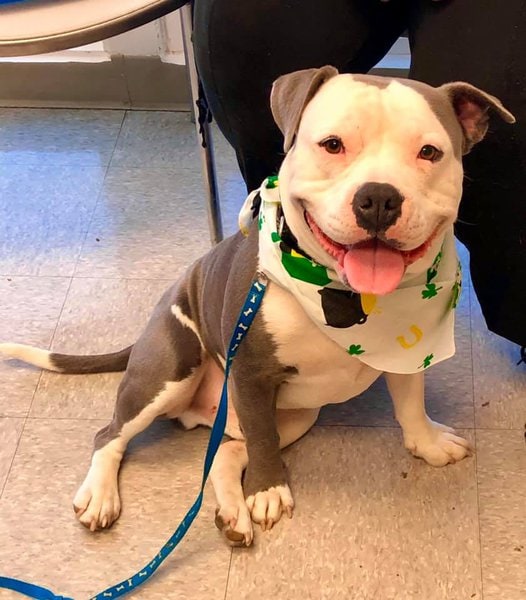 This hospital has served the Fresno community for over three decades now. It runs under the motto "Care, Love, Healing, & Joy," and that's traceable from the reports by the numerous pet parents who've taken their pets here. The hospital's average rating on Google Maps is 4.6 out of 5 from over 260 reviews, which is an awe-inspiring score.
The hospital offers diverse services, which is why most pet parents find it reliable since it can take care of almost all their pets' needs. The services include immunization, internal medicine, electrocardiogram, general/orthopedic surgery, and many more.
The establishment also provides microchipping services, an innovative way that uses a microchip to store your pet's information and help locate them if they get lost. The process is quick and painless, and it gives you some peace of mind knowing that your pet can be traced back to you if they go missing. The hospital uses AVID microchips, which are more compact than most microchips in the market, making them more comfortable for your pet.
One of the hospital's standout areas of service is eye care. Dr. Yoo J. is an experienced ophthalmologist, having served the Fresno community for about three decades in this line of work. He uses the latest technology and equipment such as Tonopen, Indirect ophthalmoscope/KOWA SL 14 slit lamp, Weck operating microscope, and Frigitronics CE-2000 Cryosurgical System to diagnose and treat different eye problems in his pet patients.
Although the hospital runs from Monday to Saturday, eye exams are only available on selective days. Dr. Yoo is only available on Tuesdays and Thursdays from 8:30 am to 10:30 am and is seen by appointment. But don't worry. Scheduling for one is easy. Just reach the hospital via 559-222-2800, and they'll slot you in for the next available appointment.
Highlights
The hospital uses AVID microchips, which are more compact than most microchips in the market, and that's good news for your furry friend.
The "Hospital tour" section on the website is a great way to help first-time visitors feel more comfortable about the place.
The hospital is open on Saturdays half-day, which is an excellent way for busy pet parents to still be able to take their pets for a checkup.
Services
Microchipping services
Special Eye Services

Glaucoma
Cryo-therapy
Cornea conjunctiva pedicle flap
Contact lens

Immunizations
Endoscopy/Laparoscopy
---
8. Kings Canyon Veterinary Foundation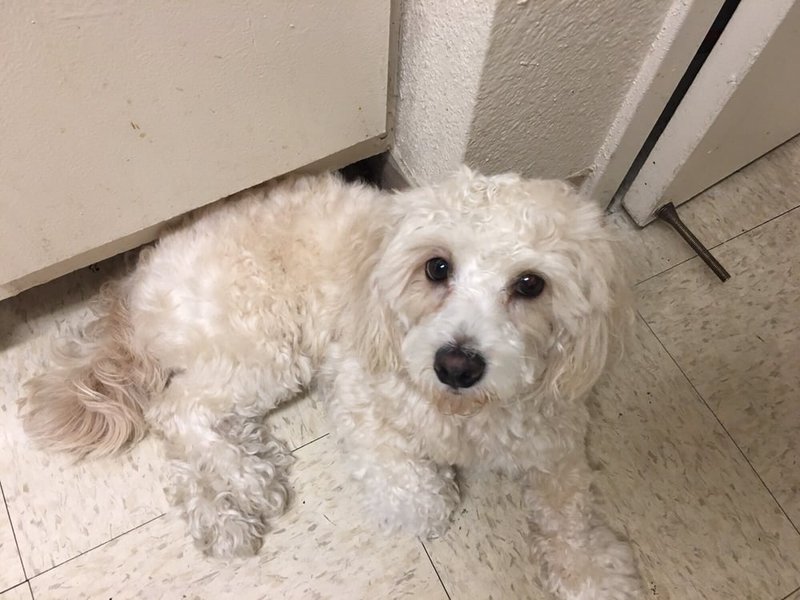 The Kings Canyon Veterinary Foundation (KCVF) is more than just a hospital. It's a non-profit organization that was established to help low-income pet parents with their pets' medical needs. The foundation believes that even the needy persons in the community deserve to have healthy and well-cared-for pets.
So, if you're struggling to make ends meet but still want to give your pet the best medical care possible, then this is the organization for you. The foundation offers a wide range of services, such as general health examinations, vaccinations, spay/neuter services, dental care, and more.
Due to financial constraints, the hospital doesn't promise to offer "gold-plated" solutions to pets. However, the doctors will do everything within their power to give your pet the best medical care possible.
Outside of the treatment services, this foundation also provides educational resources on responsible pet ownership to help pet parents take better care of their four-legged friends. What's more, the information is grouped based on the pet type and age. That's an idea you'll appreciate as a pet parent since it allows you to find the most relevant resources for your pet quickly.
And if you're a good samaritan looking for a place to donate, this organization always has room for more. You can make a one-time gift or set up a recurring donation to help the foundation with its cause. Whatever amount you can give will go a long way in helping the foundation fulfill its mission of providing low-income pet parents access to quality veterinary care.
Highlights
The foundation is a non-profit corporation that helps needy pet caregivers with their pets' medical needs.
KCVF offers a wide range of services, such as general health examinations, vaccinations, spay/neuter services, dental care, and more.
The foundation's website also provides well-organized educational resources on responsible pet ownership to help pet parents take better care of their four-legged friends.
The foundation has a kitty where you can make your hearty one-time gift or a recurring donation to help the foundation fulfill its cause.
Services
Dentistry

At-home brushing guidelines
Dietary recommendations

Nutritional Counseling
Diagnostic Services

On-site laboratory
External laboratories

Surgery
---
7. Animal Medical Clinic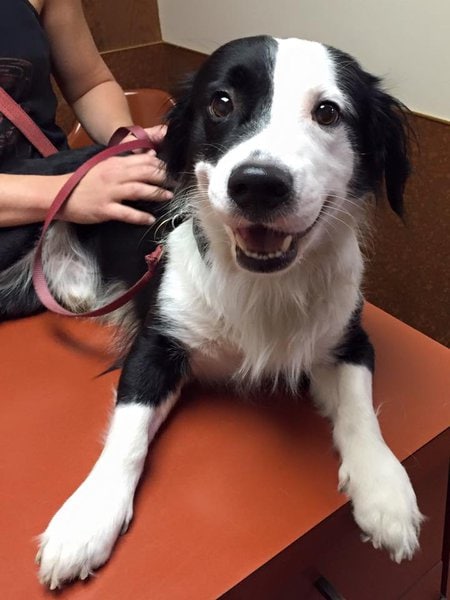 The Animal Medical Clinic was established in 1975 with the primary mission of providing high-quality, compassionate veterinary care to the pets of Fresno and the surrounding communities. The clinic has grown over the years and came under new ownership in 2014. Even so, it continues to uphold the same mission of providing excellent veterinary care.
Dr. Whitney Janzen serves as the leading vet here, and if what's written on her bio is anything to go by, she's one person who's had a love and passion for animals since her childhood, with the same inspiring her to pursue veterinary medicine. She bagged her doctoral degree from Purdue University and has been in practice for a while.
The clinic has a multitude of services, such as wellness exams, vaccinations, dental care, digital X-rays, spaying/neutering, and more. That tells you it's one clinic you should, most of the time, find help whenever you have a pet emergency or you need to take your furry friend for a routine checkup.
But before you walk into the clinic, book an appointment. The clinic's website has a button for this function. Just click on it and feed in a few details about your pet, and that's it. The idea behind the appointment is to help the clinic's vets and staff be prepared for your arrival. That's why you have to provide a brief description of what your pet is experiencing and the reason for your visit.
Most pet parents love the idea of having an app. The free software is compatible with the most popular operating systems and goes a long way to simplify interactions with the establishment. Book an appointment, get automatic reminders on when your furry friend is due for their next appointment, and perform lots of other activities anywhere, anytime.
Highlights
The clinic only attends by appointment method, which is a great way to eliminate the time wastage that comes with queues.
There's a high-compatibility app that helps pet parents book appointments, get reminders, and perform many other activities.
You'll find the website to have a friendly user interface, so you won't waste time looking for what you need.
Services
Parasite Prevention & Control
Geriatric Support
Prescription Diets
Wellness Exams & Consultations
---
6. Sunnyside Pet Hospital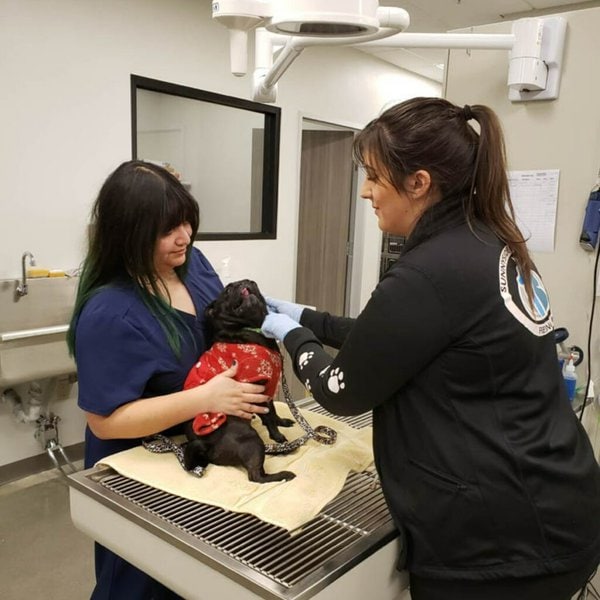 Unless you are ready to take care of a litter of puppies or kittens, you should get your pet spayed or neutered. The appropriate age for desexing depends on the animal's species, sex, and size, and it is a process that's too delicate to leave in the hands of just anyone. But thankfully, you have Fresno's Sunnyside Pet Hospital.
This hospital has the appropriate staff and equipment to perform neutering and spaying services for dogs and felines. Plus, after the surgery, this hospital recommends staying with the pet for 24 to 48 hours. That allows them to monitor the animal and give them the much-needed postoperative care, such that by the time your furry friend leaves the incision site, they're well on their way to recovery.
But don't worry, in case you're not okay with the idea of your pet staying at the hospital, you can always go for the home care package. The vets will still be ready to respond to any questions you might have and provide the aftercare instructions needed to help your pet recover quickly.
But spaying and neutering services aren't the only things Sunnyside Pet Hospital offers. The hospital also provides general surgery, immunizations, vaccinations, parasite control, microchipping, and other regular services you're likely to find at a hospital of its kind.
On the payment options, Sunnyside Pet Hospital has tried as much as possible to offer the highest level of convenience to pet parents. The hospital has various payment options, including CareCredit and Scratchpay, allowing you to choose the one that best suits your needs.
Highlights
The hospital provides postoperative care for 24 to 48 hours, ensuring that you only carry your pet home after they've stabilized and are well on their way to recovery.
A wide range of payment options are available, so you can choose the one that best suits your needs.
The hospital provides recommendations of websites where you can find authentic pet information, a simple but thoughtful way of helping pet parents get accurate information.
You'll need to fill out an online form before your visit, a clever way of streamlining operations and ensuring that the vets have all the information they need before you arrive.
Services
Spay & Neuter Services

Cat spaying
Dog neutering
Post-surgical care

Parasite Prevention & Treatment

Flea and tick control
Heartworm

Cat & Dog Dental Health
Microchipping
---
5. Sierra View Animal Hospital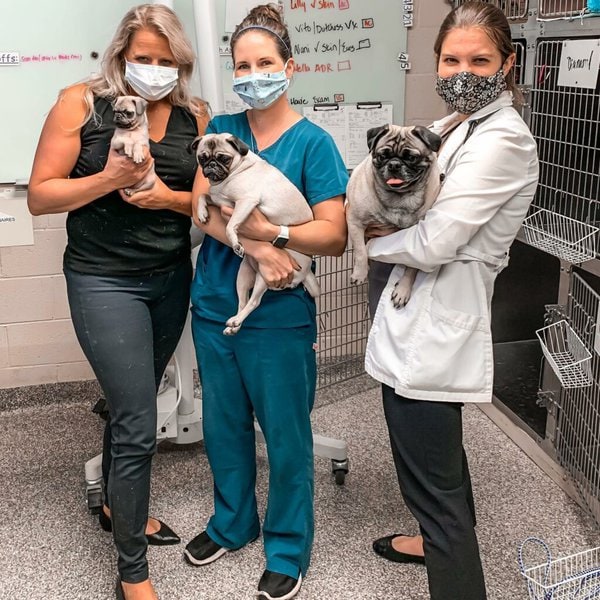 If you're looking for a hospital where you can get a health certificate necessary when traveling with your pet outside the country, Sierra View Animal Hospital is among the hospitals you should consider. The hospital is among the few whose staff have the training, experience, and licenses to issue such certificates.
The hospital boasts some of the most qualified vets in the United States, including Dr. Kristen Battles. Dr. Battles attended UC Davis School of Veterinary Medicine, where she also became a member of the Veterinary Business Management Association, from which she graduated with a gold membership.
Dr. Stephanie Scheidt and Dr. Todd Conlan are other notable vets at the hospital, both of whom are also alumni of the UC Davis School of Veterinary Medicine. Dr. Scheidt is particularly interested in internal medicine and surgery, while Dr. Conlan's interests are in helping pet parents make informed decisions regarding all aspects of their pet's health. The latter has been at the forefront of participating in significant vet activities and has even been part of the training for the US Army Reserves.
But outside personal interests and notable qualifications, the vets at Sierra View Animal Hospital seemingly have one thing in common- a passion for helping animals. Coupled with the in-depth knowledge of the trade, it's easy to see why we have a plethora of veterinary services in this hospital.
I mean, whether your adorable friend needs a wellness checkup, surgery, euthanasia services, or anything in between these, Sierra View Animal Hospital has you covered. I even took a look at some of the hospital equipment as shown on the website, and in my sincere opinion, they seem to be at par with what's available in human hospitals.
Before you visit the hospital, easily make an appointment by calling the provided number. Well, while calling isn't the most attractive way of booking an appointment, the hospital seems to have put in place people on the other end of the line who are ready and willing to help you with the process.
Highlights
The hospital requires you to fill out an online exam questionnaire, a great way to streamline operations since the vets are already aware of your pet's condition before you even arrive.
The establishment has a well-stocked pharmacy, so you'll have all the prescriptions with you before you leave.
There are rebates available when you buy Atopica, Fortifolla, and Denamarin products, a thoughtful way to help you save some money.
You can do prescription refill requests online, so you don't have to return to the hospital just for that.
Services
USDA Health Certificates
Puppy/Kitten Care & Vaccines
Diagnostic Services
Fully Stocked Pharmacy

Online prescription refill request
---
4. Abby Pet Hospital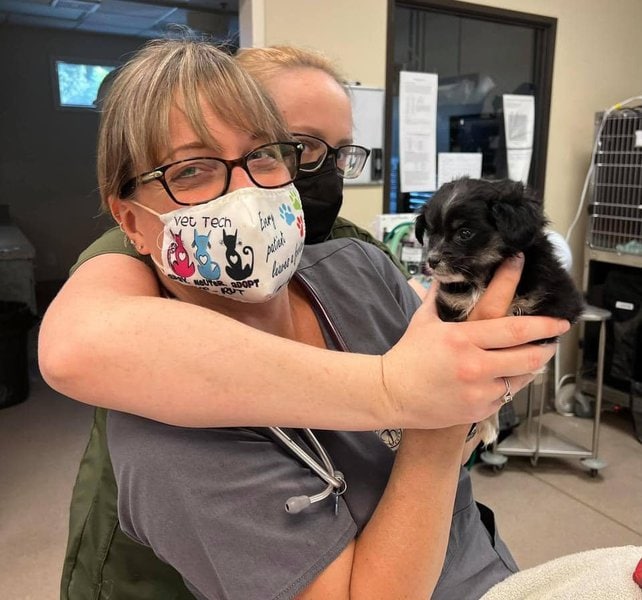 Abby Pet Hospital is one of the big names not just in Fresno but also in the entire United States. The establishment boasts a decent average rating of 4.5 stars in over 1,500 reviews on Google Maps. Well, when an animal hospital rating gets such a score from all those reviewers, it means they're definitely doing something right.
The hospital has a lot of veterinary services available, but one area where they emerge head and shoulders above most vet establishments in the region is in its holistic and therapy services.
Abby Pet Hospital has a diversity of services in this category, including physical therapy, laser therapy, and chiropractic therapy. Honestly speaking, not many animal hospitals have such a comprehensive offering, which makes the hospital a cut above the rest.
But that's not all. Outside of its impressive holistic services, this establishment also offers other services, such as animal dental care, nutrition counseling, and even hospice and euthanasia services, among others.
Of course, diversity raises questions about the quality of services on offer. But from what I've gathered, Abby Pet Hospital doesn't disappoint in this area either. Besides the testimonies of happy customers on their website, the hospital has AVMA and VHMA accreditations, which is a testament to the high-quality services on offer.
Speaking of the staff, this hospital isn't short of professional vets, and it boasts some of the amazing talents in the veterinary care profession. Leading the team of vets at this hospital are Dr. Ashley Collins and Dr. Richard Holm, all with tremendous experience in the field of veterinary medicine.
And in case you feel that this is the ideal place for your pet, the establishment encourages you to book an appointment by filling out an online form before your visit. Alternatively, you can check in y texting "APH" to "34947," and you'll be guided on how to proceed. The check-in method lets you know when to show up at the hospital, so you don't have to queue for long.
But in case you need emergency services, Abby Pet Hospital still has you covered. And here, you don't need to check in or book an appointment. In this case, walk-ins are available but ensure that you first call the hospital to alert them of your impending arrival.
Highlights
The hospital works with appointments and check-ins but still with the rare flexibility of accepting walk-ins in the event of an emergency.
The double-digit number of vets in the hospital's employ ensures that you won't have to wait long before being attended to.
The website offers a button where you can order food and medicine for your pet and have it delivered right to your doorstep, a great way to save time.
The establishment has an excellent rating of 4.5 stars on Google Maps from over 1,500 customer reviews, indicating the satisfaction level of those who have patronized the hospital.
Services
Holistic & Therapy Services

Physical therapy
Laser therapy
Chiropractic therapy

Reproduction
Travel Certificates

Domestic health certificates
International health certificates
---
3. HOPE Animal Foundation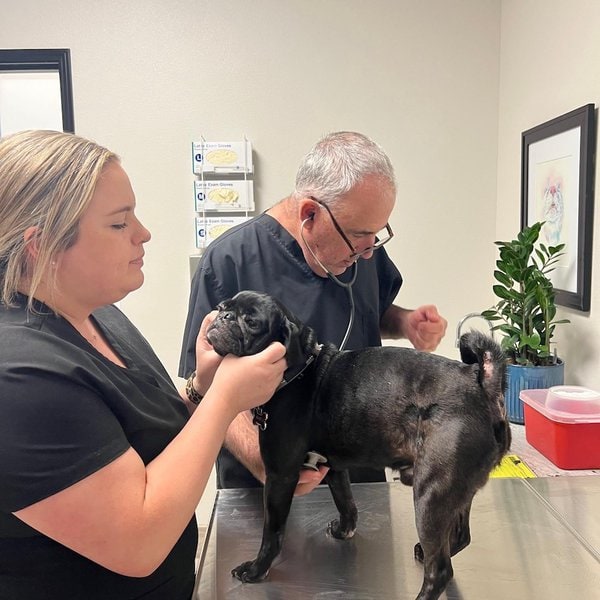 Unlike most animal hospitals, where most activities are handled by the same clinic, HOPE Animal Foundation has three clinics within the main building. There's a Wellness clinic, Spay & Neuter clinic, and Vaccine clinic. Each of the three has different operating hours, so check the schedule before you visit and whether or not an appointment is necessary.
The Wellness clinic is open from Monday to Friday, 8 am to 3:30 pm. You have the option of walk-in as well as an appointment, with the former scheduled for 8 am to 12 pm and the latter from 1 pm to 3:30 pm. The Wellness clinic hosts most routine services, from diagnostics to preventative care to surgeries and pharmacy services.
For the Spay & Neuter clinic, you can only show up with an appointment. Drop-off services are available for cats and dogs at 8 am and 8:30 am, respectively, with same-day pickup available for cats at 3 pm and dogs at 3:30 pm. The services here are with utmost precision and safety. But should the rare complications occur, the clinic accepts walk-ins for rechecks any working day from 10 am.
The last category of services is the Vaccine clinic. It's open on weekdays from 10 am to 3 pm. And like the spay & neuter clinic, an appointment is a necessity. The vaccines are administered by a licensed professional, with a transparent price list of all vaccines on the website. And seemingly, vaccination at this clinic is lower than what's obtainable in other vaccination clinics.
Besides the three clinics, HOPE Animal Foundation has an informative website that covers pet adoption, spay & neuter, pet behavior and training, and more. The website is available in English and Spanish, making it accessible to a broader audience.
The website doesn't provide information on the vets, but from the information provided by pet parents who have visited the place, the doctors here are more professional, passionate, and experienced than most private veterinarians. They also seem very patient with animals and their owners, a virtue that's not always easy to find nowadays.
Lastly, HOPE Animal Foundation is a non-profit organization that solely depends on donations to offer subsidized rates. If you're impressed by their services and want to support their cause, you can donate on the website. One-time and recurrent donations are accepted, and you can even donate in memory or honor of a loved one.
Highlights
The center has three clinics within the main building – Wellness clinic, Spay & Neuter clinic, and Vaccine clinic, which is a significant step to streamline the activities of the establishment.
The website is available in two translations, English and Spanish, so you can always pick a language you're most comfortable with.
The website has a clear price list of all vaccines, so you know exactly how much it'll cost before you even get to the hospital.
The Wellness clinic accepts walk-ins and appointments, allowing you to choose the most convenient option.
Services
Dog Vaccination

Rabies vaccine
DA2PPv
Bordetella
Canine influenza

Cat Vaccines

Rabies vaccine
FVRCP (upper respiratory)
FeLv (feline leukemia)

General Services

Basic deworming
Microchip
Combo deworming

Diagnostics

Bloodwork
Ultrasounds
Digital radiology
---
2. Bullard Marks Veterinary Medical Center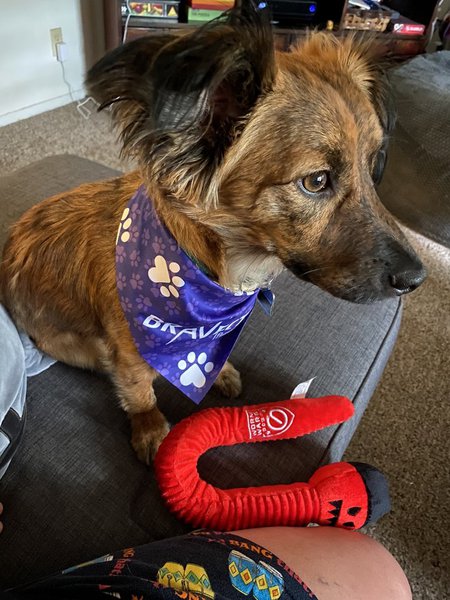 Bullard Marks Veterinary Medical Center is one establishment devoted to giving your pet world-class health care, which is evident from the feedback their clients give. The hospital offers a wide diversity of services, from preventative care to primary care, ensuring that your furry friend is always in tip-top shape.
The hospital has a team of highly qualified veterinarians, each passionate about offering the utmost attention and love for animals. The staff seemingly doesn't shy away from getting to know their patients on a personal level, and they interact with each one with the dignity and respect they deserve.
The hospital website allows you to book an appointment, which will be confirmed after a few minutes by a staff member. However, if your pet needs urgent care and you can't book an appointment, don't worry; the hospital takes walk-ins. That's a great plus, considering that not all establishments do.
If you're planning to visit the hospital for the first time, Bullard Marks Veterinary Medical Center offers a 25% discount for your pet's first examination. Additionally, there are online forms that you can fill out before coming in for your appointment. These forms provide a convenient way to submit information on your pet's age, sex, previous vet, vaccination history, and other relevant information even before you find your way into the hospital.
Plus, the hospital has an isolation ward for contagious diseases. Well, not all pets brought in for treatment have the same illness. Some might be suffering from an infectious disease, which means they need to be quarantined. That's why the hospital has an isolation ward designed to keep such animals away from other patients, preventing the spread of diseases.
Also, this medical center provides monthly care tips to pet parents on their websites under the "News & Event" section. The topics covered here are diverse, from pet dental health, summer pet care tips, thanksgiving tips for your furry friend, senior pet care, and more. I mean, you don't even have to walk into the hospital to experience the love they have for your four-legged friend!
Highlights
The hospital provides the liberty to book an appointment or to walk in, which is very convenient.
The hospital offers a 25% discount for your pet's first examination, a discount that isn't capped as most other hospitals do.
The monthly care tips on their websites under the "News & Event" section cover many topics to equip you with the knowledge you need for optimal pet health and happiness.
There's an isolation ward for contagious diseases, which is a crucial step in preventing the spread of infections.
Services
General Medicine

In-house pharmacy
Hospitalization
Isolation ward
Internal medicine

Advanced Care Services
Surgeries

Abdominal exploratory
Dewclaw removal
Orthopedic surgeries
Vulvoplasty
---
1. Waterhouse Animal Hospital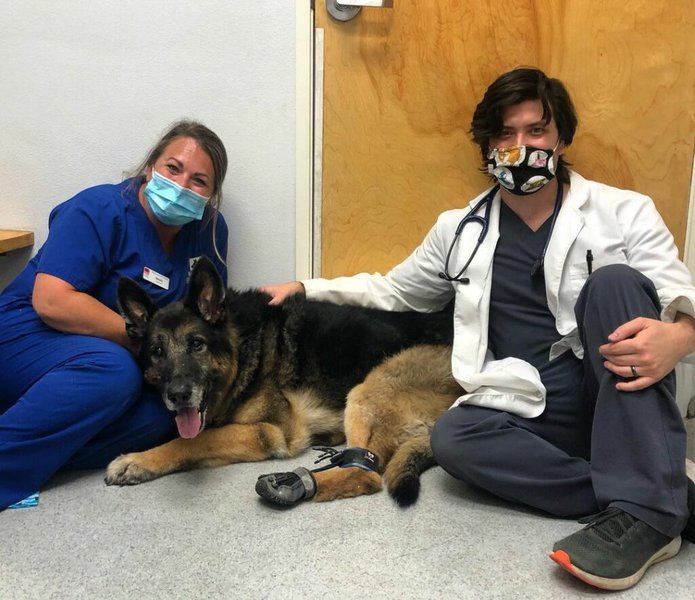 When a pet hospital is voted the best for 15 years in a row, it's definitely worth your attention. That's precisely the case with Waterhouse Animal Hospital, which has been voted the best vet by Fresno Bee's Central Valley People's Choice Awards. The hospital staff believes that the only way to win the trust of their patients and that of their caregivers is to provide the utmost quality in veterinary medicine, associating with every pet as though they were their own.
The hospital's establishment dates back to 1995 when Dr. Cheryl Waterhouse decided to open his own veterinary practice. His initial goal was to provide state-of-the-art diagnostic services, compassionate and friendly pet care, and be a resource for the community regarding their pets' health and wellness. And from the look of things and the testimonials of previous clients, it's still the same goal that the hospital has today.
The initial establishment was on E. Champlain Avenue, but it has recently absorbed Saddleback veterinary hospital in Clovis to give birth to a second establishment, now called the Waterhouse Animal Hospital Clovis. This expansion means more convenience and greater coverage since it brings onboard pet parents who find the initial establishment a bit too far from their homes. The two hospitals are still under the same ownership, which is great news because it means that the level of quality is still the same across both establishments.
Once you walk into this AAHA-accredited facility, you'll meet a team of vets willing to go above and beyond to see your pet back healthy and happy. Besides Dr. Waterhouse, the founder, this vet hospital boasts other highly qualified doctors, such as Dr. Deborah Ravinski, Dr. Alex Thiels, and Dr. Heather Stopinski. All of the staff here are people who have a long-time love for animals, and you should easily notice that from the compassionate way they go about their duties.
About the services, there really isn't much that this veterinary hospital can't handle. They've got all the essential services that any good pet hospital should have, such as vaccinations, pet microchipping, dentistry, animal physical rehabilitation, cardiology, and other services. In addition, there's an online shop selling pet food, flea and tick control products, heartworm medications, and other products you may need to keep your pet's health in the optimal state.
Highlights
The hospital is available in two locations, one on E. Champlain Avenue and the other in Clovis, which maximizes convenience and coverage.
The Autoship orders for recurrent pet meds and wellness products ensure you never run out of pet supplies and that your pet always has the food and medications they need.
The website offers free blogs on various topics, including the much-needed "How To" pet topics, which you'll find very useful.
The establishment has won highly-esteemed annual awards, including 15 accolades in a row as the best vet hospital in Central California.
Services
Dentistry

Periodontal surgeries
Orthodontia
Bone grafts

Animal Physical Rehabilitation
Cardiology
Internal Medicine

Endoscopy
Esophagostomy tube
Laparoscopic liver biopsies
Joint taps
---
Related Questions
---
Do Vets Still Declaw Cats In California? Yes, vets still declaw cats in California, but it could soon be a thing of the past unless it's medically necessary. California has tried banning cat declawing four times in the past, with the first three attempts failing. However, the most recent bill to ban the practice has been approved by the California Assembly and forwarded to the Senate for further deliberation.
How Much Does It Cost To Spay A Female Cat In California? The cost of spaying a female cat in California usually ranges between $60 and $200, depending on the vet, the cat's age, weight, and health condition. In some establishments, they may charge you more in the case of a feral cat, but the variation is usually slight.
How Much Does It Cost To Neuter A Male Dog In California? The cost of neutering a male dog in California usually ranges between $40 and $250. Again, the variation is based on the vet you choose, the dog's age and weight, and health condition.