A 74-year-old man from Etna, Maine, was rescued by a game warden and his K9 deep in the woods on October 31, 2022, when he was reported missing the day before.
The man, named Joseph Nolin, has been lost for nearly 30 hours in the woods at the edge of Etna Bog, west of Bangor. He was hypothermic, dehydrated, and unable to move when he was located by Warden Michael Latti and his K9 Unit Luna.
Nolin knew he wouldn't survive for another day in the sub-freezing temperatures, but he got the relief of his life when he heard the dog's bell collar ringing in the distance and realized he would be rescued.
Son Reported Missing Dad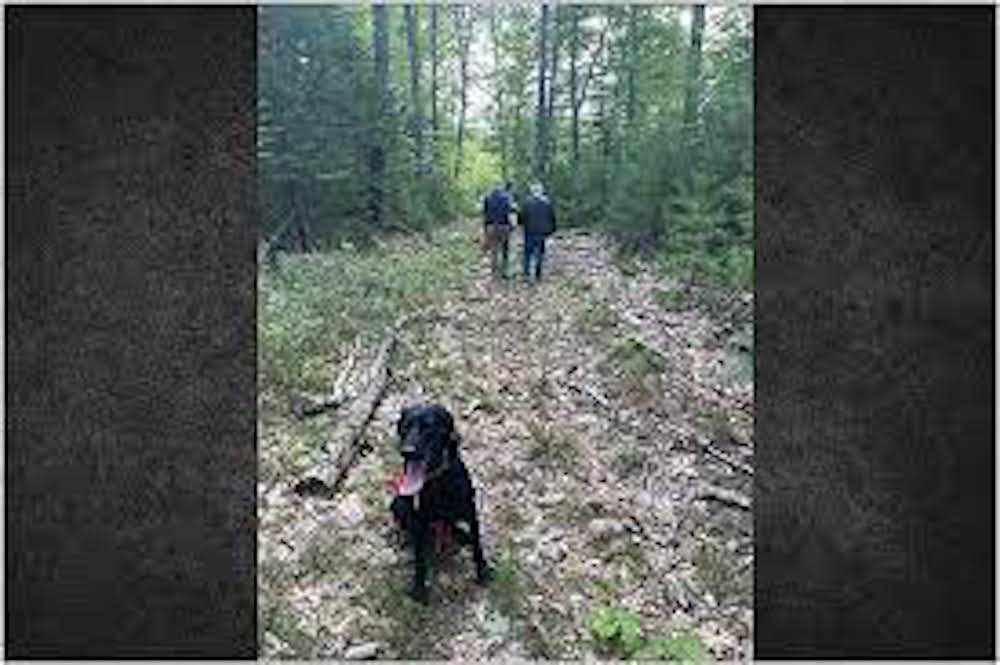 Nolin's son first reported his father missing on Sunday night when he didn't return home after leaving their house in the morning to check on the game cameras in the woods.
Warden Latti and K9 Luna began searching the bog on Monday. After several hours of searching, Luna alerted the warden that she was onto something and took off to track the scent. The warden also heard some yelling in the distance, which could be Nolin asking for help.
Luna finally stopped around 200 yards from where the lost elderly man was lying and started barking in his direction. When Latti caught up with Luna, the dog eventually went to Nolin and licked him on his face. He was found at around 1:45 pm within a mile from his home.
Nolin was found in good spirits but was unable to move. He said he got lost and tried to find his way out until he couldn't move anymore. He was given some food and drink and a blanket for warmth. He was eventually taken by a helicopter and to an ambulance, where he recovered from the ordeal.
K9 Luna's Rescues
K9 Luna is a Black Labrador Retriever handled by Warden Michael Latti. According to the website of the Maine Department of Inland Fisheries and Wildlife, Luna is certified for tracking, evidence recovery, and hasty air scent search.
Her handler said that she is always alert and ready for any challenges and loves receiving a tennis ball toy with a string attached to it as a reward.
Just a month ago, the warden and Luna found a missing 35-year-old woman from New Hampshire lost in Vaughan Woods State Park in South Berwick, Maine. The woman was spotted in the woods after several hours of searching by Luna from a scent the woman left from an unattended vehicle left in the park.
Aside from that incident, Warden Latti and Luna have also been responsible for locating another elderly man with dementia that got lost in the woods in Oxford County in September 2021. The man was found sitting on a rock after Luna quickly tracked his scent on an old woods road.
And, in August of that same year, Luna was responsible for locating a missing 11-year-old girl with autism in Gorham who wandered into the woods. Luna could track the girl under a few minutes after an air scent search was initiated.
All the people rescued were reunited successfully with their families. Well done, K9 Luna!