The best dog smart collar is PetFon Pet GPS Tracker Real-Time Tracking Collar Device.
Are you struggling with keeping track of your dog's physical activities like his whereabouts, steps-taken, health condition, etc? Well, the current innovations in smart dog collars are here to help you in keeping up with your pet's daily activities on the go.
Let's explore this list of the best dog smart collars right away.
#1 PetFon Pet GPS Tracker Real-Time Tracking Collar Device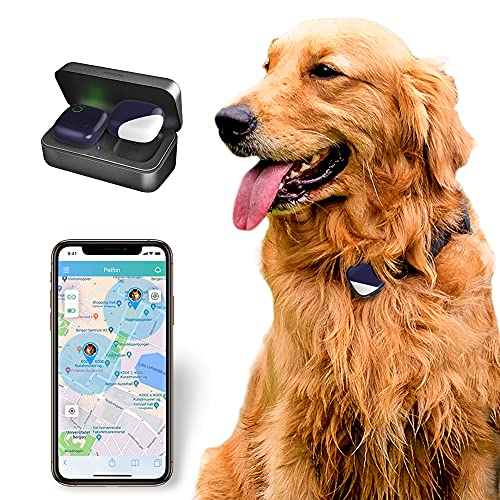 PetFon GPS Tracker for dogs is the most tech-savvy and reliable dog smart collar tracker you'll find in the market. It offers real-time tracking without having to pay a dime by making use of GPS, Wi-Fi, Bluetooth, and other long-distance wireless technologies for accurate, long-distance location tracking.
This pet GPS tracker comes with a high-gain, laser carving antenna which ensures that the signal never drops. In an open space, you can pinpoint your bongo's location for up to 3.5 miles, while as in denser places, tracking up to 0.65 miles is possible.
It's easily installable and is operated with the help of the PetFon app that you can download on your Smartphone. You can set a safe zone for your pet and every time your pet roams outside the safe zone, you'll be notified.
Other essential features include the ability to set up multicolor lighting patterns for easy tracking in dim light, pre-recorded voice commands for easy communication with your pet, and others.
Eyeing on buying the best GPS tracking dog collar, go straight for PetFon GPS Tracker. This is our most recommended dog collar for GPS tracking because it makes use of all the long-range positioning systems to make sure that your pet always stays in the safe zone. Other than that, its high endurance battery lasts for 8-16 hours and remains fully functional in wet weather conditions. These features combined can prove to be indispensable when it comes to pet safety.
Pros
---
The PetFon collar device utilizes GPS, WiFi, Bluetooth, and long-distance wireless technologies to enable customers to accurately pinpoint their dogs' positions and monitor how this position changes over time.
Dog parents can also record and store voice commands on this GPS track to make it easier to communicate remotely with their pooches.
This dog GPS tracker from PetFon features colorful lights that make it easier to locate and keep an eye on pooches in low-light conditions.
Customers can set up a safe zone with the PetFon tracker and instantly get notified via the app, the moment their dog strays out of the defined safe area.
PetFon's GPS tracker has a mobile app that can be downloaded and used to track and monitor the movements of a dog putting on the collar device.
Cons
---
This tracker's controller tends to lose connection with the tracker when a pooch approaches the edge of the geofence, and it is usually difficult for customers to reestablish this connection.
The instructions manual that comes with this tracking collar device is brief and doesn't contain enough useful information on how to set up and use this collar device.
#2 PitPat 2 Dog Activity Monitor
An accurate, health-oriented activity tracking smart dog collar which can keep an account of your furry companion's daily physical activities. It has been crafted to keep track of your pet buddy's daily exercise, distance covered, calories burnt and real-time weight management.
This activity tracking smart dog collar provides you with recommendations as per the dog breed you own. You can easily set and track goals, win achievement badges for each goal completed.
Its minimalistic, thoughtful and waterproof design allows it to fit on any dog collar and stays usable in all weather conditions. A user-replaceable battery that can provide a backup of up to 1+ years is present.
If you're looking for an economical yet feature-rich activity tracking smart dog collar, you should go for this option. Buying a pet activity tracker that provides you with personalized breed-specific recommendations can help a lot if you're looking forward to working on your pet's weight management.
Pros
---
The PitPat activity monitor comes with a replaceable CR2032 battery that is designed to last for a significant period without needing to recharge.
The waterproof design of this canine activity monitor makes it resistant to water damage and ensures that it can continue to be effective when a pooch is either swimming or under the rain.
Customers can download and set up the PitPat mobile app, on iOS or Android, to track their dogs' daily activities, get personalized exercise recommendations and access their furry friends' body conditions.
PitPat's tracking services are free to use, with customers not required to subscribe or pay monthly fees to keep an eye on their dogs' movements.
The small, portable and lightweight design of this activity monitor fits different types of dog collars and isn't cumbersome for a dog to carry around.
Cons
---
Several customers claim to have gotten dog walking data that are wide off the mark from the PitPat activity monitor.
It may be difficult for customers located in the United States to contact customer care, as the PitPat company is based in the United Kingdom.
#3 FitBark 2 Dog Activity Monitor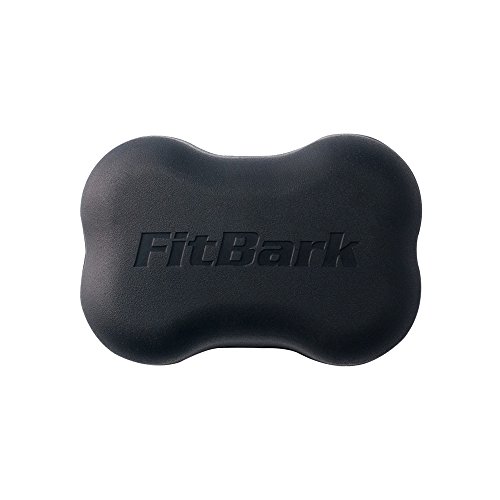 This activity tracking smart dog collar by FitBark is capable of tracking your pet's quality of sleep, distance traveled, calories burned and other fitness-related activities. Making use of a calorie counter and distance tracker, you can easily deal with your furry friend's weight management.
It can be linked with a Smartwatch from any major brand like Apple, Fitbit, Google, etc. allowing you to synchronize your fitness schedule with your pet's daily routine. Other than that, FitBark Health Index monitors your pet's skin conditions and mobility whereas Sleep Score keeps your furry friend's quality of sleep in check.
FitBark 2 activity tracking smart dog collar can be harnessed on dog collars of up to 38mm width. Its light-weight, rugged build quality, and excellent waterproofing makes it an ideal all-weather smart dog collar for activity tracking.
For all-round physical development of your bongo, FitBark 2 should be the preferred choice. It is because you'll be able to keep in check your pet's physical as well as mental wellbeing. A genuine activity tracker with anxiety and stress monitoring functionalities is rare in the market, so it's better to cherish this offering.
Pros
---
This canine activity monitor from FitBark makes it convenient for customers to track their dogs' daily activities, distance traveled, calorie balance, and other behavioral patterns.
The FitBark 2 activity monitor comes with straps that can be adjusted to provide a comfortable fit around dog collars of different thicknesses.
The battery that comes with the FitBark 2 is designed to last for a considerable period, even with consistent and constant use.
Customers can monitor and detect a wide variety of health conditions, including mobility, anxiety, and skin conditions, by keeping track of changes in the FitBark sleep and health index score.
This canine activity monitor is compatible with a wide range of devices, including the Fitbit, Apple Watch, Apple Healthkit, Google Fit wearable device, and smartphones.
Cons
---
The zip ties that connect this activity monitor to a dog's collar tend to break easily, thereby making it easy to lose the tracker.
The Bluetooth sync between this tracker and the mobile app is generally slow, leading to a need for frequent reboots of the app to get fresh data.
#4 PETBIZ GPS Tracking Smart Dog Collar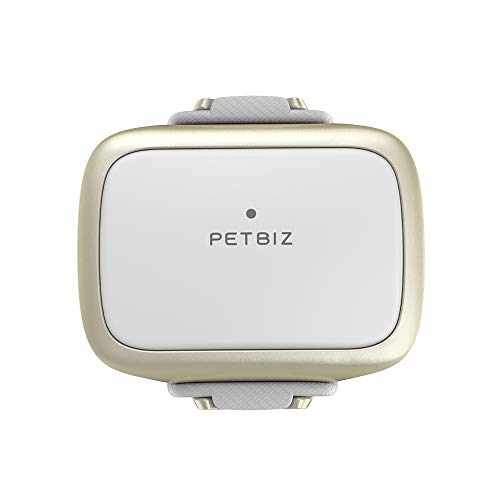 It's a revolutionary GPS tracking smart dog collar equipped with NB-IoT 5G technology, making it capable of covering 20-30% more area as compared to 3G trackers. Thus, you'll be able to pinpoint the location of your doggie all over the U.S.
This smart dog collar offers 30-day battery life on a single full charge and can be charged back to 100% within just 2 hours. So, your pet stays guarded most of the time.
Besides location tracking, it allows you to monitor your dog's daily activity and gives feeding recommendations based on that data. You can also monitor distance traveled, calories burned and active hours of your pet, thanks to its cutting edge dog motion algorithm.
If you ask us, we'd say there should be no compromise when it comes to pet safety and PETBIZ GPS tracking dog collar offers just that. Its 5G positioning technology is far more superior than any other such technology as far as dog GPS trackers are concerned. A high endurance battery with fast charging technology is also a plus point as your pet won't stay under monitoring most of the time.
Pros
---
The Geofencing capabilities of the PETBIZ GPS tracker make it possible for customers to define and set up safe zones for their pooches, and get notified when their dogs leave these safe zones.
The inclusion of LED lights on this smart dog collar makes it easy to spot and locate dogs wearing the collar under low light conditions.
Customers can also track their dogs' daily active minutes, distance traveled, and calories expended, thanks to the exclusive dog motion algorithm embedded in the smart collar.
The IPX7 waterproof design of this smart dog collar makes it resistant to water damage when introduced to certain depths of water or rain.
Customers can download and bind their PETBIZ smart dog collar to a mobile app to get readily accessible information about their dogs' location, fitness, and daily activities.
Cons
---
Several customers have bemoaned the poor and inexistent customer service provided by the PETBIZ brand.
The PETBIZ smart collar's Geofencing occasionally fails to accurately keep track of a dog's movements, thereby making it easy for the pooch to wander off.
#5 Whistle 100-04203-00 Go Explore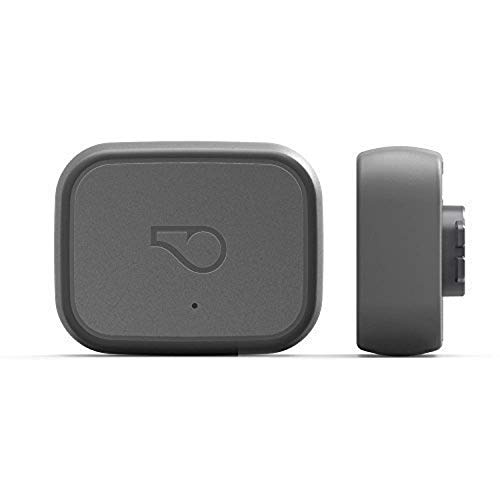 Whistle 3 / GPS Pet Tracker & Activity Monitor / Grey
New Whistle models available: Whistle go explore and Whistle go
Nationwide location tracking: pinpoint your pet's location with this top-rated SMART GPS activity tracker for your pet...
Proactive alerts: get text, app or email notifications when your pet leaves home.
Whistle Go Explore is a SMART GPS based activity tracking smart dog collar that works on AT&T 3G cellular network. AT&T being a nationwide cellular network of the U.S, makes it possible for this GPS tracking smart dog collar to pinpoint zero in on your pet's location anywhere in the States.
Its proactive alerts allow you to receive text, email or app notifications whenever your bongo leaves the house. You'll be getting tailored health insights about your dog's health based on his age, breed, and weight.
It's suitable for pets of weight 8lbs or above and can be harnessed on any dog collar of upto1″ width. The battery life lasts for up to 7 days based on your pet's daily activities.
We, as the residents of the U.S, would definitely want to go with this pet tracker from Whistle. It's because the United States is home-turf of AT&T and it's self-explanatory that you'll get the best services on this pet tracker if you're living in the U.S. Other than that, you can keep it on your bongo even during the swimming sessions because of its excellent waterproofing. Thus, it's a steal deal for any responsible pet owner residing in the States.
Pros
---
The Whistle Go Explore smart collar offers personalized health insights, via the mobile app, to enable customers to determine how their pooches measure up, considering their breed, age, and weight.
Customers can set up safe zones with the Go Explore and get notified, via the Whistle app installed on their mobile phones, when their pooches wander away from home.
The Whistle smart collar comes with a battery that can reportedly last for up to 7 days before needing to be recharged.
Dog parents can set custom activity goals and monitor the progress of these goals, all on the Whistle mobile app.
This canine smart collar product is waterproof and can resist damage, for up to 30 minutes, when submerged in water bodies that are 3 feet deep.
Cons
---
This product no longer offers support for GPS tracking via the AT&T 3G service.
The plastic material used to manufacture the Whistle Go Explore smart collar may be cumbersome and uncomfortable for small dogs to wear for significant periods.
#6 Pawscout Smarter Pet Tag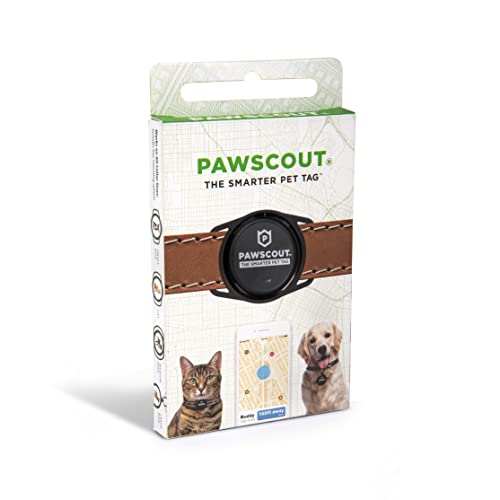 This smart dog collar comes with a multitude of unique pet safety features such as social feed allowing to use Pawscout social tools to build your canine buddy's social network like share photos, arrange walks, playdates and most important of all allows to alert your neighborhood about pet-friendly areas and hazardous areas.
To keep your doggie always in the loop, its Bluetooth beacon works by sending signals up to 300 ft. in all directions. That makes it ideal for keeping track of your dog when you take him for a walk or an adventure.
Pawscout provides an excellent lost pet location tracking framework allowing you to use digital lost pet flyers in the Pawscout app for easy tracking of your pet. You can make use of this app to alert all the Pawscout users in your area and look for your pet within a five miles radius.
If you're looking for a complete, feature-hefty dog smart collar pet tracker, you won't find a better deal than this. Besides keeping your doggie within the radar, it also acts as your pet's digital medical report card. Your dog's complete profile including its health conditions is available digitally along with your contact information, adding an extra layer of security around your pet.
Pros
---
Pawscout's pet tag is lightweight and can be conveniently worn by a dog without weighing down the pooch in question.
This dog smart collar product from Pawscout features a Bluetooth range of 300 feet, in all directions, which can be activated to provide a safe zone for pooches.
The Pawscout network makes it possible for customers to build a network of family, friends, and neighbors to improve monitoring and ensure that their pooches remain safe at all times.
The multipurpose Pawscout app can be used by customers to find lost dogs, track their pooches' walks, get notifications when their dogs stray out of a defined geofence, discover dog-friendly businesses in the vicinity, and connect with local dog parents to develop friendships.
Similarly, customers can use the Pawscout app to create a digital profile of their dogs, which typically includes pictures, contact details, vaccinations, and medication.
Cons
---
The signal between the tracker and mobile device tends to get disconnected easily.
The batteries that come with the Pawscout pet tag drain and die fairly quickly.
#7 High Tech Pet BF-30 Smart Dog Collar
High Tech Pet BF-30 Smart Dog Collar offers dog-friendly and owner-friendly features that you won't find in any smart dog collar. It comes with several bark control features that allow you to control the intensity of your dog's barking by sending a specific stimulus.
You can remotely train your dog from up to 400 feet away with the help of a remote and easily make him learn commands like "sit", "jump", etc. just at the click of your fingers.
A highly efficient electronic fence receiver works with most of the electronic fences by signaling your pet to stay within the barrier by using pulsed proportionate stimulus.
What else can you get in a pet health-cum-activity tracking smart dog collar? You're getting features like multi-tone commands, vibrator, clicker, and static stimulus to make your pet learn commands and that's all you'll ever want in a remote dog trainer. All the essential health tracking features like BMI calculator, calories burnt, activity tracker, etc. are present in this product making it the deal of a century for a dedicated pet owner.
Pros
---
The High Tech smart dog collar comes with 6 different tones that can be associated with specific commands to provide an effective means of training pooches.
This smart dog collar product has a built-in electronic fence receiver that works with any High Tech electronic fence transmitter to define boundaries and release progressive stimulus to keep dogs contained within these boundaries.
The built-in accelerometer that comes with the High Tech smart collar makes it possible for customers to track their dogs' motion and gain valuable insight into the number of calories burned daily.
The BF-30 smart collar provides mild and progressive stimuli that can be used to control and reduce persistent and unwarranted barking by dogs.
The BF-30 collar comes with a built-in ultrasonic transmitter that is compatible with most pooches and allows the wearer to operate and automatically open High Tech POWER PET doors (purchased separately).
Cons
---
Multiple customers have bemoaned the poor battery life of the BF-30 smart collar.
Information collected from several customer reviews suggests that this smart collar is only effective within a very short distance range.
---
Dog Smart Collar Buyer's Guide:
---
The world of technologies moves at a rapid pace. With the non-stop emergence of new technologies, it is hard to keep pace with the best piece of human technology to have with you in your dog's smart collar. Here are some things to consider before making your purchase.
Monthly Subscription
Before buying a smart collar for your canine friend, you should choose between buying a GPS based collar that operates on a regional cellular network and a GPS/Bluetooth based smart collar that doesn't require cellular connectivity. In the first case, you're supposed to pay a monthly subscription charge and you're most likely to be bound under a contract with AT&T or any other carrier. However, some GPS based Smart trackers don't require you to pay monthly charges or anything but you'll need to stay in close proximity to your pet so ask to keep tracking its location.
Battery Endurance
The pet smart dog collars which work on GPS are most commonly equipped with rechargeable batteries whereas pet activity trackers harbor disposable batteries which are to be thrown out after consumption. When buying a GPS based dog tracker, make sure that its battery is efficient enough to offer at least a week's lifespan on a single charge.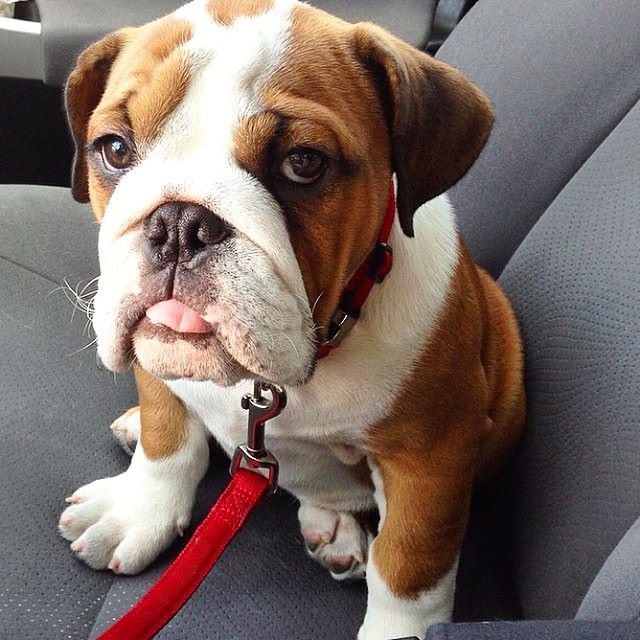 Smart Collar Vs. A Clip-on
The dog smart collar trackers come in two main varieties. You can either choose to buy a fully-fledged smart collar for your dog or a clip-on which can be harnessed on your bongo's regular collar. When it comes to dogs, you should prefer full collar GPS, Bluetooth or fitness trackers because they can endure more wear and tear. However, you can choose to go with the clip-on if you're looking for a smart collar attachment for your pup.
Uses of Smart Dog Collars
Currently, the market for pet accessories is flooded with different types of location and activity trackers. Going for a particular type of dog smart collar solely depends upon your requirements. If you're looking for a tracker that can aid you in managing the weight of your chubby friend or getting control over its daily activities, you should buy a smart fitness tracker that comes with features like BMI calculator, steps counter, calories burnt, etc.
However, if you've got a physically active doggie at your home that keeps finding a way to escape your sight, you should go for a GPS based tracker for your pet. A good GPS dog tracker working over a cellular network is powerful enough to find your pet buddy all over the country.
---
Final Thoughts
---
All the smart dog collars present in this catalog are equipped with unique features each complementing a particular situation. However, if you want to know our favorite, we'd like to suggest you go for PetFon Pet GPS tracker for your doggie. It uses most of the available positioning technologies like Wi-Fi, GPS, etc. in order to achieve pinpoint tracking accuracy for up to 3.5 miles. Other important features of this smart tracker include high endurance battery, waterproofing, loud-sounding speaker and others.