The best dog silencer is STOPWOOFER Ultrasonic Dog Training Device.
We all have that one neighbor with an excessively loud dog that keeps us up all night. Whether you're the unfortunate owner of the perpetrator or you are suffering as a result of one (or two!) loud neighborhood dogs, you need a dog silencer.
So what exactly is a dog silencer?
It's a small device that's designed to detect your dog's barking. When that happens, a high pitched ultrasonic sound is emitted that only your dog can hear.
This unpleasant sound serves to annoy your dog. When the barking stops, the sound stops too. As a result, your dog will learn to associate this annoying sound with barking, and this will deter them from yapping.
Not to worry, this sound is entirely humane and safe for your dog.
If you're looking for a dog silencer to help you enjoy a night of peaceful sleep, we've got a comprehensive buying guide to help you make an informed decision.
This includes reviews of all the best models available on the market right now, as well as what you need to know in order to find the best dog silencers for your needs.
#1 STOPWOOFER Ultrasonic Dog Training Device
SALE ALERT!!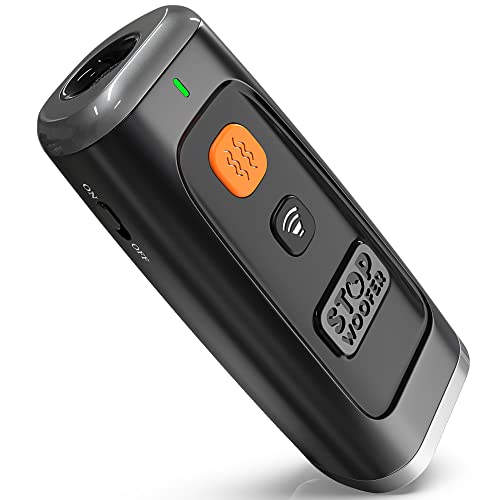 The Stopwoofer anti-barking device is perfect for dog bark control and training. The ultrasonic frequency of 25 kHz can be detected by dogs to help adjust their behavior. It works on dogs of all sizes and breeds between the ages of 6 months and eight years. The device works up to 16.4 feet range from your pet.
This device is compact in size and comfortably fits in your hand or pocket. All you need to operate this anti-barking device is a button. It is rechargeable and only needs 2 hours to fully charge. This ensures it can operate uninterrupted for 14 days.
The device kit also comes with a USB charging cable for use on a laptop or an adapter. You can safely shut down the device by pressing the ultrasonic button for 8 seconds or more. It is safe for your pets.
If you want to train your dog safely and effectively, you should consider getting this anti-barking device from Stopwoofer. It can be recharged within 2 hours and work for up to 14 days. The small size means you can carry it in your pocket. It works on all dog sizes and is perfect for those over six months old. We love that it is safe for your furry friend.
Pros
---
Works on dogs aged between 6 months to eight years.
Works up to 16.4 feet range.
Perfect for dog training and bark control.
Compact size which fits in the hand or pocket.
Operated by a push 'n play button.
Safe for pets.
Rechargeable and operates for up to 14 days.
Comes with a universal USB charger.
#2 First Alert Bark Genie Handheld Bark Control Device
SALE ALERT!!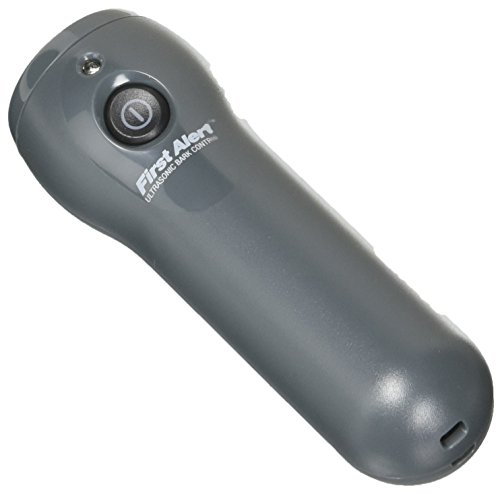 Have you tried every trick in the book to keep your dog quiet? Perhaps it's time to use something a bit more aggressive but still humane. This handheld dog silencer helps with bark control.
This dog silencer is super easy to use. Whenever your dog barks, all you have to do is press a single button, and it'll work its magic. It'll work not only on your dog but on neighboring hounds as well and can even help you to keep strays out of your yard if that's a problem you're dealing with.
The only downside to this model is that it has a limited range of only 15 miles which is very small considering what the competition has to offer.
Otherwise, it's powered by four AAA batteries, and like the other devices on this list, it operates with ultrasonic sound technology.
From the moment you switch on this First Alert dog silencer, you'll have peace of mind knowing that it'll deter dogs from 15 feet away. For most dog owners, this is enough to silence their own dogs and will guarantee that you'll enjoy your walks in silence.
Pros
---
Safe to use on all dog breeds.
Has a 15ft range.
Uses ultrasonic sound waves to keep dogs quiet.
Safe and humane.
#3 NeMODUS Dog Barking Control Device
The MODUS ultrasonic barking control device provides the safest and perfect training for your dog. It has both an ultrasound and beep sound to help against fighting, biting, and even eating unsafe foods. It comes with three adjustable modes and two adjustable ultrasonic modes. The beep works like a dog whistle or clicker. It works at a long-distance control range of 16.4 feet.
This device has an ultra-battery life, as it can be used for up to 30 days. The rechargeable battery can be charged with a USB cable that can work on a PC, laptop, or adapter. All you need to do is charge it for 2 to 3 hours.
It is super lightweight and has a cool ergonomic design that comfortably fits in your hand. Moreover, there are three colors to choose from to fit your style. As a handheld device, its adjustable anti-static wristband is pretty useful.
You will love the MODUS ultrasonic barking control device's ergonomic design that fits seamlessly in your hand. We love the long battery life that will work for up to 30 days with just 2 to 3 hours of charging. It helps with training your pet and improving its behavior.
Pros
---
Ultra-lightweight of about 2.33 oz.
Ergonomic design to fit in your hand.
Available in three colors, namely, Black, Brown, and Grey.
Fully charged within 2 to 3 hours and works for up to 30 days.
Has three adjustable modes and two adjustable ultrasonic modes.
Perfect for training against fighting, eating unsafe foods, and biting.
Comes with a USB charging cable and anti-static wristband.
#4 Zelers Sonic Bark Deterrent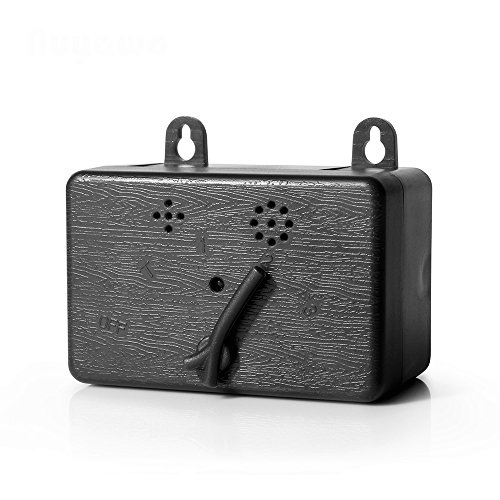 Coming in second on the list of the best dog silencers, this is an option for anyone that's shopping on a budget, and it works according to ultrasonic technology. This anti-barking device can instantly silence any dog in your yard or your area, and all you have to do is place it outside your house, and it'll work like magic.
What we really liked about the Zelers dog silencer is that it comes at an affordable price point. It is very effective, and it's made from waterproof materials, so it'll still continue to work regardless of the weather conditions. If your dog barks loudly, you can be sure that the Zelers dog silencer will be an effective product to use.
Using this device means that no harm will come to your dog, as veterinarians and dog trainers have recommended it as 100% safe. It operates according to cutting-edge technology without the use of electric shock or liquid propellant, both of which are harmful to animals. All it does is emit an ultrasonic sound every time a dog barks, and that stops the animal in its tracks in a way that's safe and humane. Plus, it has an extended distance range, so it'll keep your dog silent as well as your neighbor's.
This dog silencer from Zelers is really easy to use and understand, thanks to the LED indicators that are designed to let you know how much battery life you have left, as well as the ultrasonic volume level. It's also waterproof and affordable.
Pros
---
Can silence dogs for up to 50 feet away.
Easy to install and mount.
Operates according to high-frequency ultrasonic sound.
Comes highly recommended for being safe and humane.
#5 Doggie Don't Handheld Bark Deterrent
This is a handheld dog silencer from the famous Doggie Don't brand, and it offers ease of use and a wide operating range of 15 feet that will silence all the dogs near your house. It comes highly recommended for Poodles, French Bulldogs, and Labrador Retrievers, to name but a few.
It's beautifully designed and makes a perfect gift for a new dog owner. If your dog barks uncontrollably, it emits a very specific sound frequency to keep dogs quiet in a safe and non-invasive manner. It won't shock your dog in any way but will keep it quiet and peaceful enough, so they're not disturbing the neighborhood with their barking.
The Doggie Don't Handheld Bark Deterrent is a humane and shock-free device that's guaranteed to keep your dog quiet no matter how much they like to bark. It comes with a dedicated button that'll help you train your dog over time, and it's super easy to use thanks to its ergonomic design.
Pros
---
Easy to use thanks to the ergonomic design.
Has a wide operating range of 15 feet.
Doesn't shock dogs in any way.
#6 BarxBuddy Anti-Bark Dog Training Device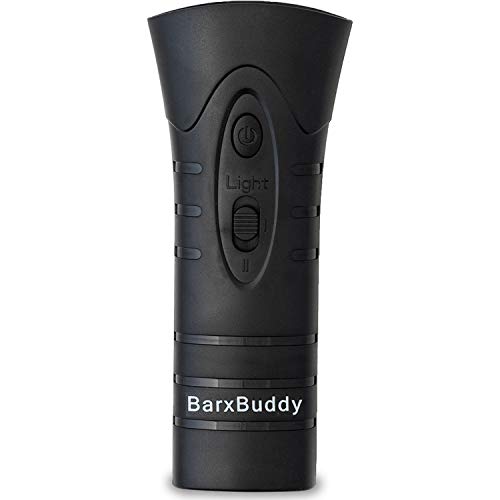 The BarxBuddy anti-bark dog training device is a dog trainer and silencer. It is an anti-barking device that stops or controls your pet from chewing furniture, fighting, digging, and other undesirable habits.
How does it work? The device creates an ultrasonic sound of between 15 Hz to 120 kHz, and a dog will clearly hear it. This is a handheld device, and you can take it anywhere with you to train your pet.
This device from BarxBuddy comes with an LED flashlight that helps to train your pet. Both ultrasonic and light flashing functions can be used together as a deterrent. You can also use the flashlight to illuminate your surroundings under low-light conditions. As a handheld device, the wrist strap is particularly useful to free up your hands in certain situations.
We love that BarxBuddy anti-bark dog training device is safe for pets, but don't use it on dogs under six months old. It has a bright LED flashlight to light your way and also helps to train your dog. The sound it emits is recognizable to dogs, so don't be surprised if you can't hear it.
Pros
---
The entire kit contains a control device, a wrist strap, and a 9V battery.
Has two buttons for activating the LED flashlight and ultrasound control.
Comes with an LED flashlight to help with the training.
Ultrasonic sound of between 15 Hz to 120 kHz.
Both LED flashing and ultrasonic functions are safe for training and disciplining your dog.
#7 Luckkya Anti-Barking Device
The Luckkya anti-barking device is a professional pet training tool. It operates on a 9V battery which is easily replaceable. There is an internal microphone on the device that picks up your dog's bark. The device can detect barks up to 50 feet away, and its outdoor bark control is automatically activated.
Once the Luckkya anti-barking device emits this high-pitched sound, it stops your dog's bad behavior and barking. The outdoor bark control has four range levels which include a testing mode. There are two LED lights that alert you about battery life. The device comes with a beautiful, well-designed birdhouse unit.
The Luckkya anti-barking device is truly a professional dog training device. We love its lightweight and easy-to-use design. We also appreciate that you can operate it at a range of up to 50 feet. It is waterproof and works perfectly outdoors. We also love the birdhouse unit.
Pros
---
Lightweight at 14.89 oz.
Uses a 9V battery (not included)
Produces harmless ultrasonic sound.
Has 3 ranges of up to 50 feet.
Has four adjustable ultrasonic volume levels plus a test mode.
Ideal for outdoor use.
Helps to train your dog against barking and bad habits.
Internal microphone.
Comes with a birdhouse unit.
---
Dog Silencers Buyer's Guide
---
Now that we have reviewed the best dog silencers available on the market, we will move on to providing you with a comprehensive buyer's guide next.
As with anything, buying a dog silencing device is not easy nowadays because we're overwhelmed with the options available. Plus, you have to consider the safety factor because you want to keep your dog quiet without causing any harm to it.
Here are some helpful tips and hints on how to choose the best dog silencer for your needs while making sure that it's safe for dogs and humans.
How Do Dog Silencers Work?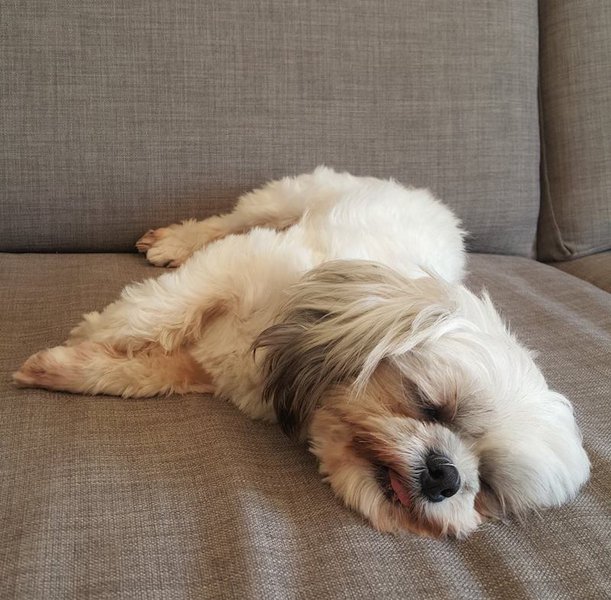 Like most dog owners, you're probably interested to find out how these devices work.
Most anti-barking dog silencer devices emit a high-pitched sound that's only perceptible to dogs, and it's usually enough to keep them from barking. It works on a reactive approach. Only when your dog barks these devices will activate to emit the ultrasonic sound.
Most devices only produce the sound when they pick up barking from dogs, and it is the most humane way of bark control.
Dogs generally dislike this sound so much that they'll completely stop barking when they hear it, but the device won't damage your dog's hearing or anything like that. It'll just stop them from barking every time they perceive the ultrasonic waves coming through.
Keep in mind that your dog might grow familiar with the sound to the point that they immediately start barking again when you turn the device off. That's why it's advisable to keep the dog silencer on when you're home, especially at night when you want to enjoy a peaceful night's sleep. You can switch it off all day when you're at work so your dogs can bark as much as they want when you're not around.
Ultimately, dog silencers are not a long-term solution for stopping dogs from barking.
Features To Keep In Mind When Looking For A Dog Silencer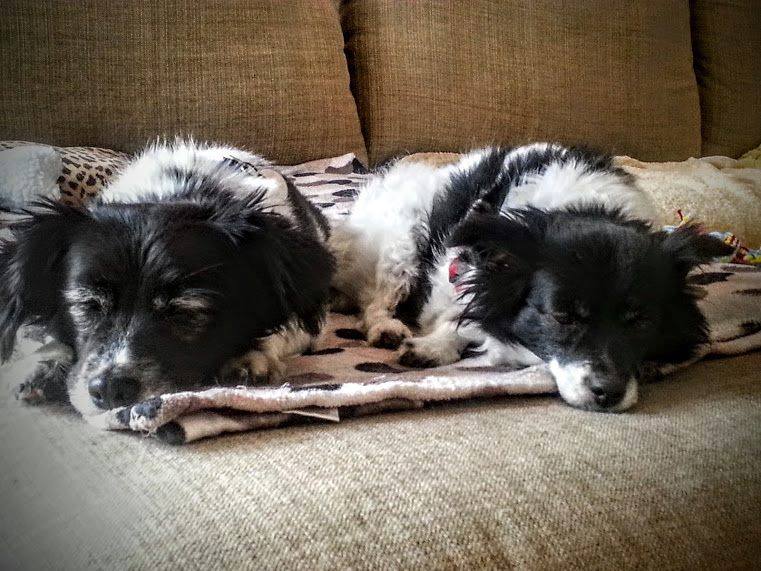 Anti-barking dog silencers nowadays come with a lot of various features, such as different mounting options, weatherproof construction, and unique power options.
Sensory Level
A majority of dog silencers allow you to switch between three sound levels and three sensory levels. The sensory range refers to the distance at which the device can perceive the sounds of a dog barking. Meanwhile, the different sound levels allow you to adjust the ultrasonic sound so that you always use the most effective level.
Range
On average, anti-dog barking silencer devices can pick up dog barking sounds from as far as 50 feet away. But, the sensory range can be anything from 15 to 150 feet, depending on the particular device. Ideally, you should decide on the sensory range you want based on your needs, whether you want to keep your dogs or the hounds in your neighborhood silent.
The specific design of the device will also affect its sensory range. Some devices are made for outdoor use, while others are made for the outdoors. Be sure to place it in an optimal position that'll increase its effectiveness, such as the center of a room or outdoor location that'll make it easy for it to pick up sound waves.
Battery
Most anti-barking dog silencers are powered by long-lasting batteries that are designed to keep the device working for at least three to six months. A majority of dog silencer devices come with batteries included, while others require you to purchase them separately.
To preserve and extend battery life, it's recommended to keep the dog silencer switched off when it's not in use. Of course, this is easier said than done if your dog is one of those that start barking as soon as they notice that the dog silencer has been switched off.
You'll also appreciate the LED light included in most of these dog silencer devices, which is designed to indicate how much battery life you have left.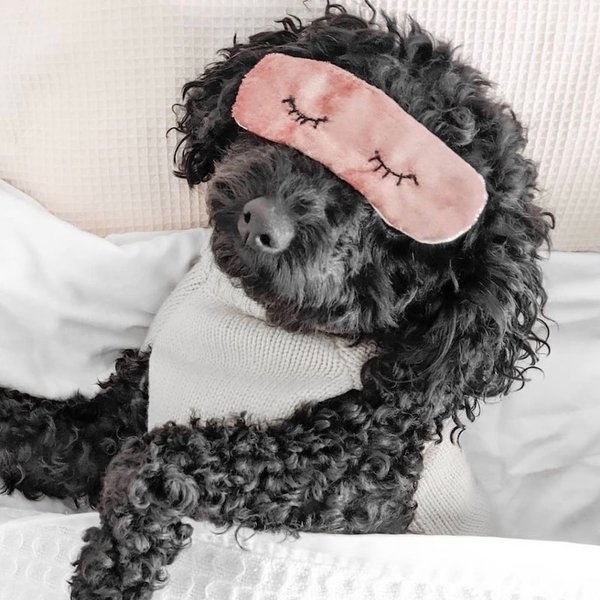 FAQs
Next, we dive right into some of the most common questions dog owners would have when it comes to buying a dog silencer.
What Is Ultrasonic Sound?
The ultrasonic wave frequency refers to sound above 20 kHz and is extremely irritating to dogs, which is why it's so effective at silencing them. But it's completely imperceptible and safe for humans.
What About Audio Mode?
"Audio mode" refers to the device's most active state. It's recommended to use this mode if you're dealing with an elderly pooch that has poor hearing, and it works a bit differently from ultrasonic sound waves. This mode will also come in handy when you need to regulate bark sensitivity levels.
What Is The Use Of The High/Low Dial?
The "high-low dial" is there to help you regulate microphone sensitivity. For instance, when the dial is on "high," it works better for dogs that are far away, while the "low" setting is designed for indoor use and to silence dogs that are nearby.
Will The Dog Silencer Bother My Other Pets?
Yes, the ultrasonic waves emitted by your anti-barking device will most probably bother your cat and other pets because they have a similar hearing range to dogs.
Can A Dog Silencer Work Through Fences And Walls?
No, the sound emitted by dog silencers is unable to penetrate through walls, windows, and fences. It can go through wrought-iron fences, chain link fences, and window screens, however.
---
Final Thoughts
---
If you're tired of hearing the loud barking sound of your dog or a neighbor's pooch, then you need to invest in the best dog silencers. As you can see, these devices are straightforward and easy to use, plus they're safe for humans and won't damage your dog's hearing.
We understand that you might still be torn about which option to choose out of the dog silencers reviewed in this article. To help you along, we'd like to recommend our top pick.
We love the fact that this dog silencer is compact and held with one hand, leaving one hand free to perform miscellaneous tasks, i.e. holding onto the dog's leash. It has an operating range of 16.4 feet and is rechargeable without having to replace batteries ever!