Best Dog Silencers For Your Barking Pooch
We all have that one neighbor with an excessively loud dog that keeps us up all night. Whether you're the unfortunate owner of the perpetrator or you are suffering as a result of one (or two!) loud neighborhood dogs, you need a dog silencer.
Although it sounds rather sinister, a dog silencer is not all that bad. It's a device that's designed to keep dogs quiet and it's commonly referred to as an anti-bark collar or an anti-barking device. But, it comes in more than one form.
If you're looking for a dog silencer to help you enjoy a peaceful sleep, we've got a comprehensive buying guide to help you make an informed decision. This includes reviews of all the best models available on the market right now, as well as what you need to know in order to find the best option for your needs.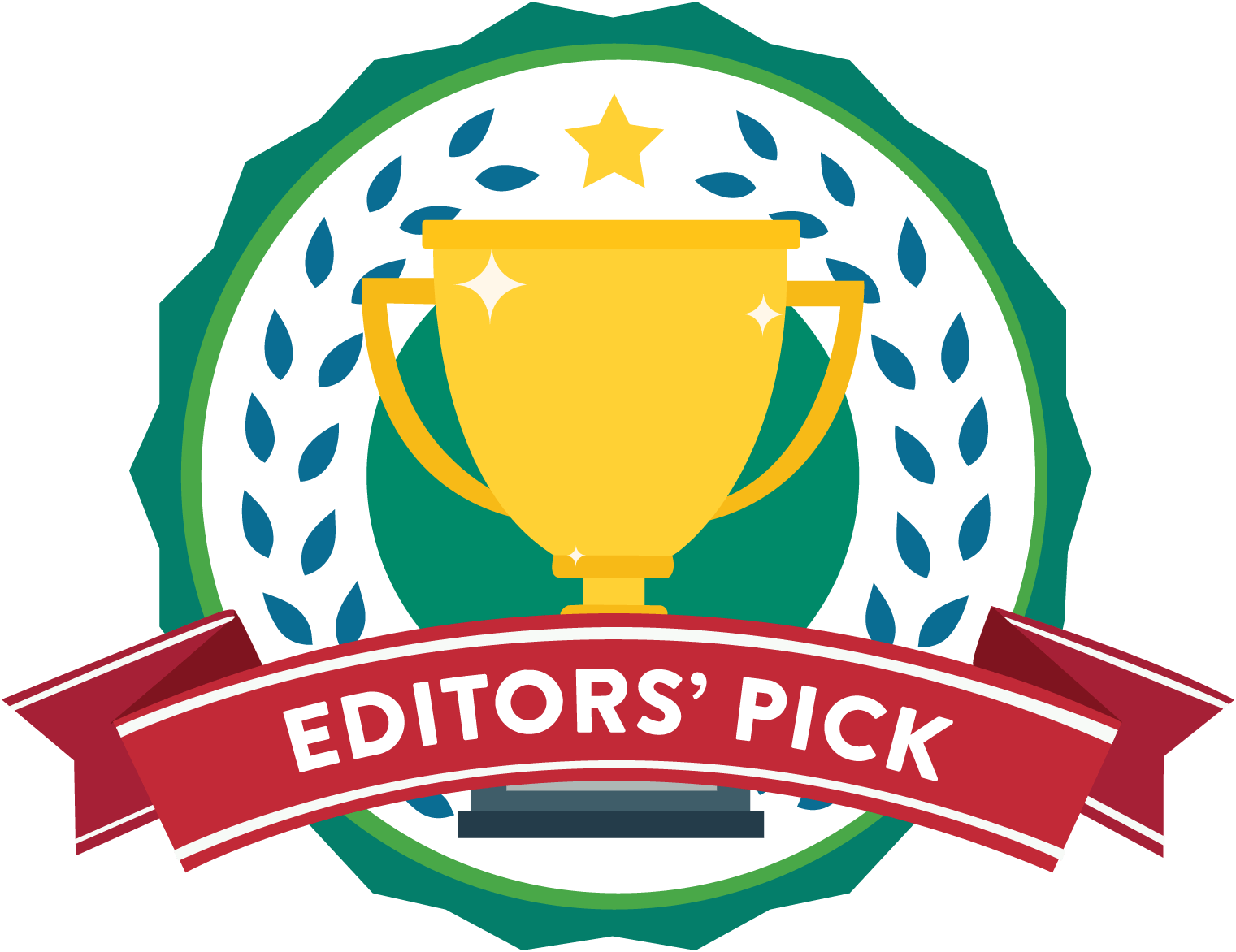 ---
First up on our list is the ELenest anti-barking device, one of the bestselling options in its category and it comes highly recommended by reviewers on Amazon. So, what's all the hype about? Well, for one this device is very effective at what it promises to do.
It's made from weatherproof and durable materials, and it comes with a hanging rope that makes things easier when putting it on. Numerous users praise it for transforming their dogs from uncontrollably loud animals to peaceful companions. Many were impressed by the company's customer service as well. Apparently, ELenest agents are always helpful, friendly and ready to offer useful advice to help you get the most out of this anti-barking device.
Another reason why this device is worth the investment is the distance that it's able to cover. It can cover a range of up to 50 feet and it comes with adjustable ultrasonic level control. This means that you'll never have to deal with the loud barking noise of your dog or any of your neighborhood dogs. At first glance, it looks just like a birdhouse so no one but yourself will know what its actual function is, and it will give you peace of mind when you need it the most.
Key Features
50-foot range
Comes with its own hanging rope for ease of use
Made from weather-proof and durable materials
Features adjustable ultrasonic level control
What do we like about it?
The ELenest ultrasonic anti-barking device is one of the safest silencers on this list. It emits an ultrasonic sound that is only perceptible to dogs and humans can't hear it. Plus, it's made tough so you know it's long lasting as well.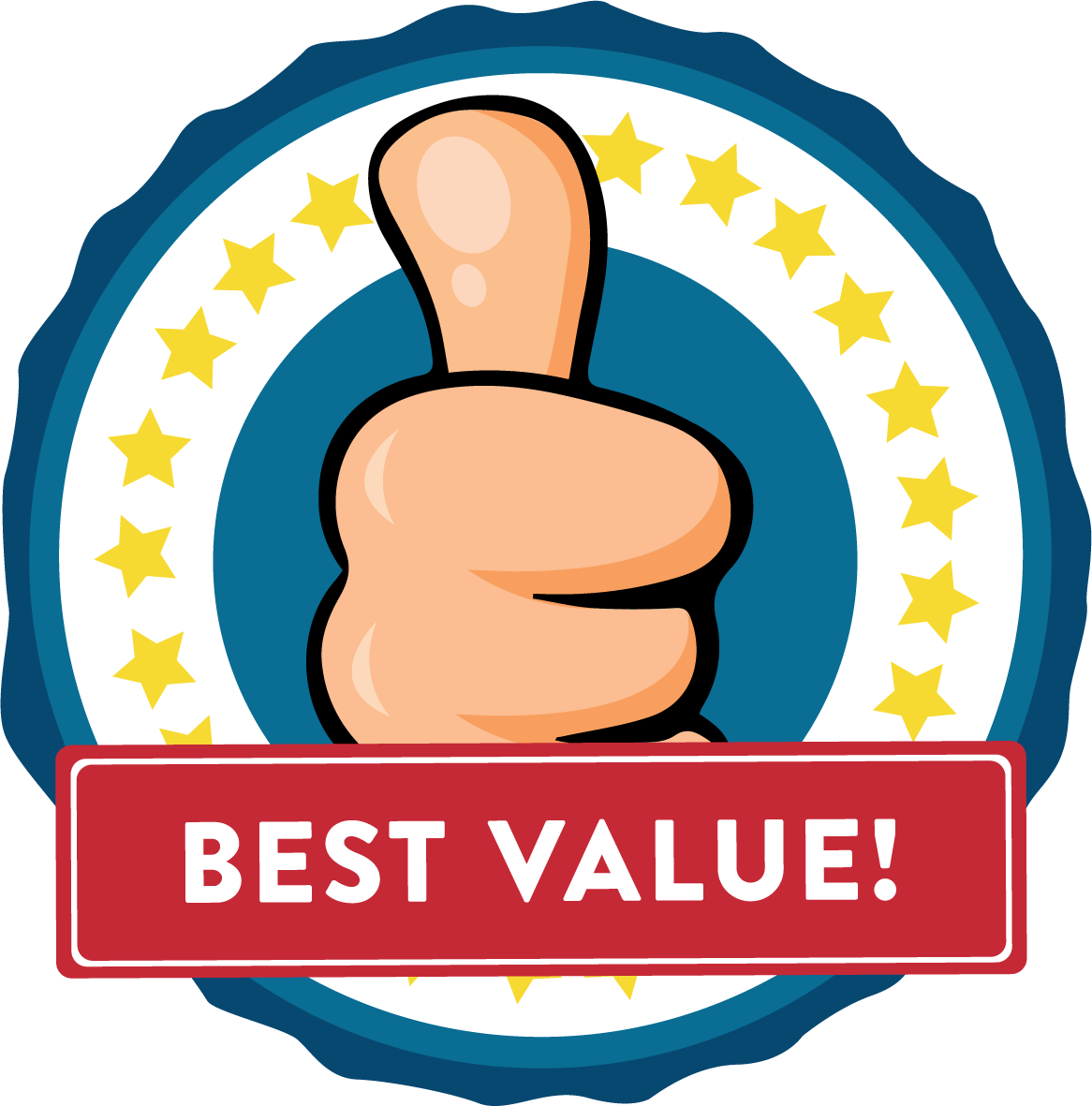 ---
This is an option for anyone that's shopping on a budget and it works according to ultrasonic technology. This anti-barking device can instantly silence any dog in your yard or your area and all you have to do is place it outside your house and it'll work like magic. Although available at an accessible price point, this device is very effective and it's made from waterproof materials so it'll still continue to work regardless of the weather conditions.
Using this device means that no harm will come to your dog, as veterinarians and dog trainers have recommended it as 100% safe. It operates according to cutting-edge technology without the use of electric shock or liquid propellant, both of which are harmful to animals. All it does is emit an ultrasonic sound every time a dog barks and that stops the animal in its tracks in a way that's safe and humane. Plus, it has an extended distance range, so it'll keep your dog silent as well as your neighbor's.
Key Features
Can silence dogs for up to 50 feet away
Easy to install and mount
Operates according to high-frequency ultrasonic sound
Comes highly recommended for being safe and humane
What do we like about it?
This device is really easy to use and understand thanks to the LED indicators that are designed to let you know how much battery life you have left, as well as the ultrasonic volume level. It's also waterproof and affordable.
---
Have you tried every trick in the book to keep your dog quiet? Perhaps it's time to use something a bit more aggressive but still humane. This handheld dog silencer is super easy to use and all you have to do is press a single button and it'll work its magic. It'll not only work on your dog but on neighboring hounds as well, and can even help you to keep strays out of your yard if that's a problem you're dealing with.
The only downside to this model is that it has a limited range of only 15 miles which is very small considering what the competition has to offer.
Otherwise, it's powered by four AAA batteries and like the other devices on this list, it operates with ultrasonic sound technology.
Key Features
Safe to use on all dog breeds
Has a 15ft range
Uses ultrasonic sound waves to keep dogs quiet
Safe and humane
What do we like about it?
From the moment you switch on this First Alert dog silencer, you'll have a peace of mind knowing that it'll deter dogs from 15 feet away. For most dog owners, this is enough to silence their own dogs and will guarantee that you'll enjoy your walks in silence.
---
The LAMBOW Bark Control Device is the ideal investment to make if you want an unobtrusive yet thoughtfully designed dog silencer that won't look out of place for the curb appeal that you've created. It has a unique bone-shaped design that won't give away its true purpose and it's safe for both canines and humans.
If aesthetic appeal is important to you then this is the dog silencer to get. It's made from high-quality materials, it's nice and compact, plus it's backed by a 100% money back guarantee. What's there not to like?
Key Features
Comes in a compact and aesthetically appealing design
Backed by a 100% money back guarantee
Uses ultrasonic sound to keep dogs silent
Safe for dogs and humans
What do we like about it?
This dog silencer device comes with all the features you'd expect from a product of this caliber. It's safe, discreet, thoughtfully designed and has a 50 feet range. Plus, it's backed by a 100% money-back guarantee at an unbeatable price point.
---
This is a handheld model from the famous Doggie Don't brand and it offers ease of use and a long distance range that will silence all the dogs close to your house. It comes highly recommended for Poodles, French Bulldogs and Labrador Retrievers to name but a few.
It's beautifully designed and makes a perfect gift for a new dog owner. It emits a very specific sound frequency to keep dogs quiet in a safe and non-invasive manner. It won't shock your dog in any way but will keep it quiet and peaceful enough so they're not disturbing the neighborhood with their barking.
Key Features
Easy to use thanks to the ergonomic design
Has a long distance range
Doesn't shock dogs in any way
What do we like about it?
The Doggie Don't Handheld Bark Deterrent is a human and shock-free device that's guaranteed to keep your dog quiet no matter how much they like to bark. It comes with a dedicated button that'll help you train your dog over time and it's super easy to use thanks to its ergonomic design.
---
Life's good and you can keep it that way with the Good Life dog silencer. This is a humane anti-barking device that's been developed by a brand with over 10 years of experience in the industry. It has been tried and tested for safety and effectiveness by dog trainers, veterinarians and dog owners alike, and they all say the same thing; it works as promised!
This is one of the most reliable dog silencers available and it works without causing any harm to the dogs. It will just produce a high-pitched sound that is designed to keep dogs in line by startling them so that they stop the barking and any other naughty behavior that they might be engaged in (like chewing your shoes.)
Key Features
Suitable for use in or outdoors
Effective for up to 50 feet
Safe and humane
It's a great device for training dogs
What do we like about it?
With over a decade of experience designing effective anti-barking devices, it's clear that the Good Life brand knows what they're doing. This dog silencer from them has a straightforward design and it's easy to use. It comes in an attractive-looking turquoise color with a nice curved shape.
---
With its rugged construction and simple design, this Gshine Sonic bark controller is the perfect addition to any dog owner's life. It's waterproof and durable enough to withstand different climatic conditions.
Although affordable, it comes with all the features you'd expect from a high-end model, including a 50-foot range, ultrasonic sound operation and it's powered by a sturdy lithium-ion battery. It also comes with a knob that makes it easy to regulate sensitivity, while the built-in microphone is designed to pick up barking sounds from as far as 50 feet away.
Key Features
Backed by a 100% money-back guarantee
Safe and effective
Emits ultrasonic frequency
Perfect for outdoor use
Durable and waterproof
What do we like about it?
Not only is it powered by a long-lasting battery, but this anti-barking device from Gshine works by emitting a safe ultrasonic frequency. It won't just keep your dog quiet but your neighbors' dogs as well.
Dog Silencers Buyer's Guide
As with anything, buying a dog silencing device is not easy nowadays because we're overwhelmed with the options available. Plus, you have to consider the safety factor because you want to keep your dog quiet without causing any harm to it.
Here are some helpful tips and hints on how to choose the best dog silencer for your needs, while making sure that's it's safe for dogs and humans.
How Do Dog Silencers Work?
Like most dog owners, you're probably interested to find out how these devices work.
Most anti-barking devices emit a high-pitched sound that's only perceptible to dogs and it's usually enough to keep them from barking. Most devices only produce the sound when they pick up barking from dogs and it is the most humane way of keeping dogs silent.
Dogs generally dislike this sound so much that they'll completely stop barking when they hear it, but the device won't damage your dog's hearing or anything like that. It'll just stop them from barking every time they perceive the ultrasonic waves coming through.
Keep in mind that your dog might grow familiar to the sound to the point that they immediately start barking again when you turn the device off. That's why it's advisable to keep the device on when you're home, especially at night when you want to enjoy a peaceful night's sleep. You can switch it off all day when you're at work so your dogs can bark as much as they want when you're not around.
Features To Keep In Mind When Looking For A Dog Silencer
Anti-barking devices nowadays come with a lot of various features, such as different mounting options, weatherproof construction, and unique power options.
Sensory Level
A majority of dog silencers allow you to switch between three sound levels and three sensory levels. The sensory range refers to the distance at which the device can perceive dog barking. Meanwhile, the different sound levels allow you to adjust the ultrasonic sound so that you always use the most effective level.
Range
On average, anti-barking devices can pick up barking sounds from as far as 50 feet away. But, the sensory range can be anything from 15 to 150 feet depending on the particular device. Ideally, you should decide on the sensory range you want based on your needs, whether you want to keep your dogs or the hounds in your neighborhood silent.
The specific design of the device will also affect its sensory range. Some devices are made for outdoor use while others are made for the outdoors. Be sure to place it in an optimal position that'll increase its effectiveness, such as the center of a room or outdoor location that'll make it easy for it to pick up sound waves.
Battery
Most anti-barking devices are powered by long-lasting batteries that are designed to keep the device working for at least three to six months. A majority of devices come with batteries included while others require you to purchase them separately.
To preserve and extend battery life, it's recommended to keep the device switched off when it's not in use. Of course, this is easier said than done if your dog is one of those that start barking as soon as they notice that the device has been switched off.
You'll also appreciate the LED light included in most of these devices, which is designed to indicate how much battery life you have left.
FAQs
What Is Ultrasonic Sound?
The ultrasonic wave frequency refers to sound above 20000 Hz and is extremely irritating to dogs, which is why it's so effective at silencing them. But it's completely imperceptible and safe for humans.
What About Audio Mode?
"Audio mode" refers to the device's most active state. It's recommended to use this mode if you're dealing with an elderly pooch that has poor hearing and it works a bit differently from ultrasonic sound waves. This mode will also come in handy when you need to regulate bark sensitivity levels.
What Is The Use Of The High/Low Dial?
The "high-low dial" is there to help you regulate microphone sensitivity. For instance, when the dial is on "high" it works better for dogs that are far away, while the "low" setting is designed for indoor use and to silence dogs that are nearby.
Will The Dog Silencer Bother My Other Pets?
Yes, the ultrasonic waves emitted by your anti-barking device will most probably bother your cat and other pets because they have a similar hearing range to dogs.
Can A Dog Silencer Work Through Fences And Walls?
No, the sound emitted by dog silencers is unable to penetrate through walls, windows, and fences. It can go through wrought-iron fences, chain link fences and window screens, however.
Conclusion
If you're tired of hearing the loud barking sound of your dog or a neighbor's pooch, then you need to invest in a dog silencer. As you can see, these devices are straightforward and easy to use, plus they're safe for humans and won't damage your dog's hearing.
We understand that you might still be torn about which option to choose out of the devices reviewed in this article. To help you along, we'd like to recommend the ELenest anti-barking device as our top pick. We love the fact that this device is constructed from durable and long lasting materials, with a hanging rope for easy use. It has a range of 50 feet and offers adjustable ultrasonic level control, with a stylish birdhouse design that will compliment your home's curb appeal.
---
The Review
Best Dog Silencers