Located in the southeastern part of Texas, Houston is the largest city in the state and ranks the fourth largest in the United States. It was founded in 1836 by two brothers, John Kirby Allen and Augustus Chapman Allen, and named after General Sam Houston, the first president of the Republic of Texas. The city snowballed due to the development of the port and the discovery of oil in 1901. Today, Houston is home to many Fortune 500 companies, such as ExxonMobil, ConocoPhillips, and Halliburton.
Recent statistics have indicated that 58.2% of households in Texas own a pet. Dogs are more prevalent, coming in at 43.4%, while cats sit second at 20.5%. By being the most populous city in Texas and housing over 2.3 million people, Houston is touted to be the leading location for pet ownership, backed by an increasing number of animal clinics and veterinary hospitals in the city area.
If you're a pet owner in Houston and would like to find a reputable vet in your area, we've put together a list of some of the best ones based in Houston. Our selection covers a range of veterinary services, from general checkups to more specialized care. And no matter your budget, we've also got you covered with affordable options.
24. Thrive Pet Healthcare Oak Forest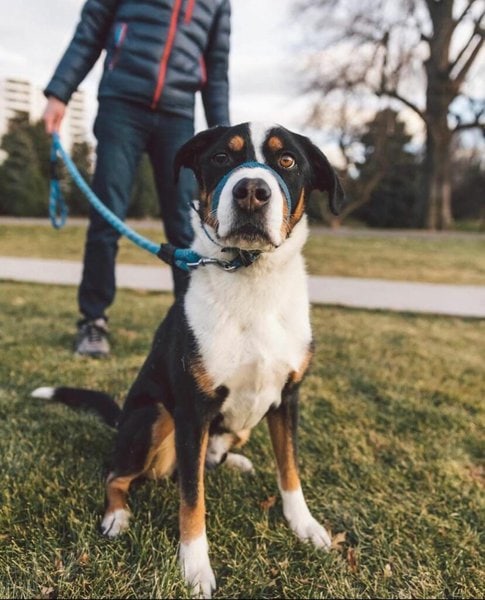 Pets make great companions, but they also come with a lot of responsibility. From feeding and walking them to taking them to the vet regularly, pet ownership requires time, effort, and dedication. And yes, Thrive Pet Healthcare is there to offer comprehensive care for your furry friend. From preventive care and vaccinations to surgery and dental care, Thrive Pet Healthcare should take care of most of your pet's needs.
The clinic is on Ella Boulevard, so it's highly accessible for pet owners in north and northwest Houston. The establishment has an extensive network, with over 400 locations nationwide. All these establishments work with excellent collaboration, and seamless referrals to specialists are available where necessary. That's one thing that gives you as a pet owner the confidence that no matter your pet's condition, Thrive Pet Healthcare network has the needs covered!
Empathy, support, collaboration, and trust are the core values that drive the team at Thrive Pet Healthcare. The clinic also strongly believes that quality healthcare for your pet doesn't have to be expensive. So, they offer a range of affordable services and payment options to ensure your pet gets the care they need without breaking the bank.
The establishment even has a Thrive Plus Membership program that gives you access to unlimited free pet exams, discounts on services and products, and more. The program is an annual membership that costs just $14.95 per month. However, each plan only covers one pet (cat or dog), so you'll need to sign up for a separate plan for each pet you have.
Highlights
The clinic offers Thrive Plus, an annual membership program for just $14.95 per month, a package aiming to make quality pet healthcare affordable for everyone.
The clinic has an extensive network of over 400 locations, so you can be confident that your pet will receive the best possible care no matter their condition.
The location finder tool on the website allows you to search for the nearby clinic from your location; that gives you the convenience you need as a pet owner.
Online booking of appointments means you won't need to go through the hassle of waiting on the phone to schedule an appointment for your pet.
Services
Routine Wellness

Regular wellness exams
Vaccination
Flea and tick prevention

Specialty Care

Oncology
Neurology
Dermatology

Boarding And Grooming

Pet boarding and daycare
Pet grooming

Urgent Care

Skin or ear infection
Unexplained lethargy
Limping
Wounds
---
23. Urban Animal Veterinary Hospital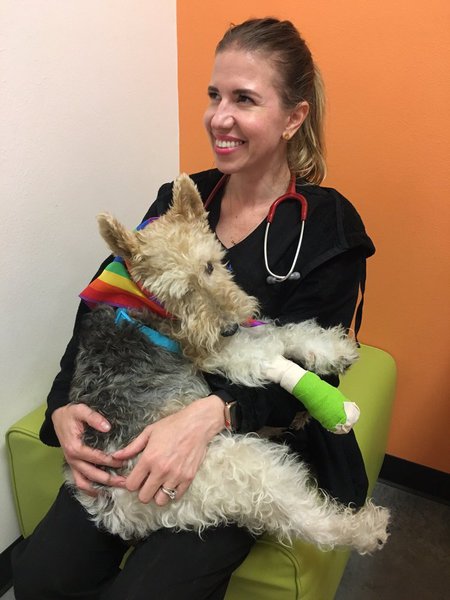 Your pet is different from every other animal. As such, your furry friends require personalized care tailored to their specific needs instead of the one-size-fits-all approach that many veterinary hospitals offer. Now, Urban Animal Veterinary Hospital is one vet establishment that understands this, and that's why they offer comprehensive and customized care for every pet that comes through their doors.
Urban Animal Veterinary Hospital knows that how you should approach your pet's care will depend on various factors, such as their age, health condition, lifestyle, and more. With this in mind, they design unique care plans for each pet, ensuring they receive the best possible treatment.
The establishment holds everyone who comes in with high regard, regardless of their race, gender, age, expression, or whether they walked in with two or four legs or even flying! That's the kind of inclusivity I believe you'll appreciate as a pet owner.
The Urban Animal Veterinary team brings together veterans in the field of veterinary medicine, which means that your pet will be in good hands. In addition to proficiency in their line of work, the team members also have a genuine love for animals, which makes them even more outstanding.
Highlights
The hospital website provides a wide range of informative articles that you can read to get expert tips on how to take care of your pet.
The hospital is open on weekends, so you won't miss work or school to take your pet to an appointment.
Urban Animal Veterinary Hospital has an online pharmacy, which is very convenient if you need medication for your pet but can't make it to the hospital.
Services
Internal Medicine

Infectious diseases
Inflammatory illness
Endocrine disorders

Wellness And Prevention
Surgical

Mass removal
Elective surgery
Biopsy

Radiology
---
22. Heights Veterinary Clinic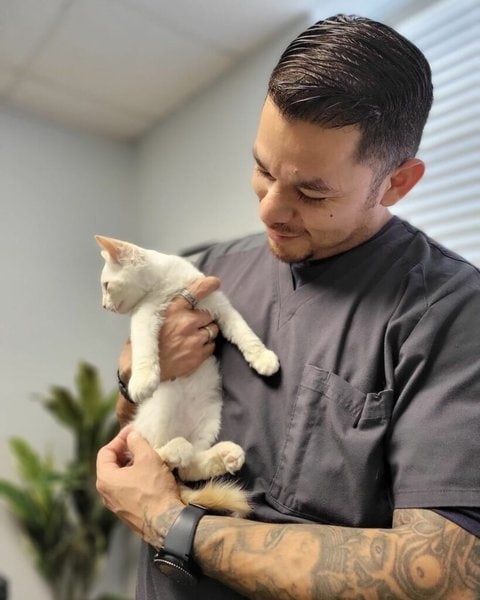 Sometimes finding a good veterinarian can be tricky, especially in an area with many clinics. But when it comes to Heights Veterinary Clinic, most pet owners who have been there agreed that it is one of the places that offer the utmost care for your beloved animal friends.
Heights Veterinary Clinic has a team of highly skilled and passionate veterinarians who seemingly are always ready to go above and beyond to ensure that your pet receives the best possible care. Dr. Lisa L. Piña, a Texas A&M College of Veterinary Medicine graduate, leads the vets' team here. She's been a part-time doctor in the clinic for a decade, building great relationships with clients and their pets.
Working alongside Dr. Piña is Dr. Serene Yu. She holds a DVM from the same university and shows great interest in exotic medicine, internal medicine, and creating long-lasting bonds with clients and their pets. We still have other great vets in the clinic, which gives you the confidence that your pet is in good hands whenever you bring them in for an appointment.
Most vet clinics only deal with ordinary animals, such as dogs and cats. Well, that's fine, but sometimes our love for animals goes beyond that. Fortunately, the Heights Veterinary Clinic is one of those places where you can take your beloved reptiles, ferrets, piggies, and birds. But Dr. Yu schedules appointments on Mondays and Fridays, so you may want to plan your visits in advance.
The clinic has for years been accepting walk-ins. However, with changes effective from Sep 1, 2022, you will need to schedule an appointment before coming in. But that's even better because you won't have to wait long before your turn comes.
Highlights
There are exotic services that cover guinea pigs, ferrets, parrots, reptiles, and other small pets, something not all veterinary clinics offer.
The website has an intuitive interface with a "New Clients" section to allow you to book an appointment quickly.
The clinic has two locations in Houston, one along N Shepherd Dr and the other along Sherwood Lane, which gives you some flexibility and convenience.
The discounted senior wellness screening package covers full screening of an elderly pet, which is essential in keeping your aged furry friend's health in tip-top condition.
Services
Diagnostic Services

Radiography
Ultrasound
Laboratory

Wellness

Senior wellness screening
Vaccinations

Surgery

Laser surgery
FHO surgery (Femoral Head Ostectomy)

Dentistry

Tooth polishing
Tartar removal
---
21. PetWorks Express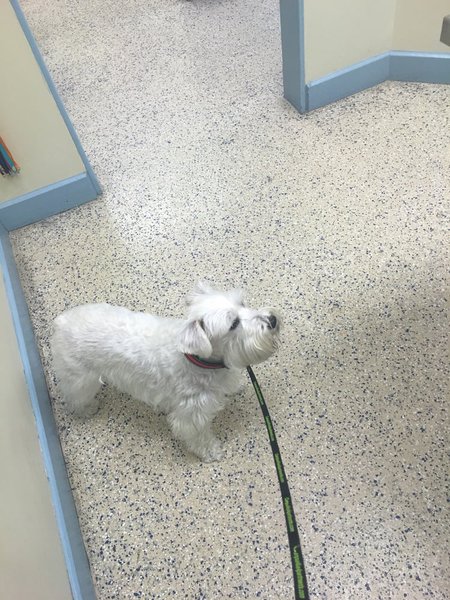 PetWorks Express serves pet owners in the Houston and Energy Corridor, Memorial, Katy, and Westchase District regions. The hospital team believes that although pets generally have a shorter lifespan than their human companions, they can still enjoy a high quality of life with the help of regular wellness examinations and preventive care.
The establishment occasionally offers special discounts on wellness and other services to make them more affordable for clients. So, always keep a keen eye on the "Specials" under the "New-clients" section for any ongoing offers.
Walk-ins are sometimes necessary, especially when circumstances don't allow you to book an appointment in advance. That's why PetWorks Express sees walk-ins as an essential part of its business. However, walk-ins here only cover wellness and preventive care. So, if your pet is in critical condition, the hospital encourages you to work with your private vet or visit one of the many animal emergency centers in Houston.
The hospital's love for animals is evident through initiatives like the Angel fund. This program opens an avenue for good samaritans and clients who want to donate towards the treatment, rehabilitation, and rehoming of an animal in need. That's a good step, especially now that Houston is one of the cities with an overwhelming number of stray animals.
Highlights
The establishment offers occasional discounts on wellness services allowing you to save money on preventive care for your pet.
The "Angel fund" program helps raise funds for rehoming, rehabilitation, and treatment of abandoned pets in Houston.
Walk-ins are available for wellness and preventive services, so you don't have to book an appointment for such services.
Proper use of anesthesia during treatment keeps pets still during treatment and free from the stress that comes with being in unfamiliar surroundings until they're back.
Services
Dental

Teeth cleaning
Digital dental radiology

Preventive Medicine

Vaccinations
Regular exams

General And Special Soft Tissue Surgery

Orthopedic surgical procedures
Diagnostic imaging

Orthopedics
---
20. Central Houston Animal Hospital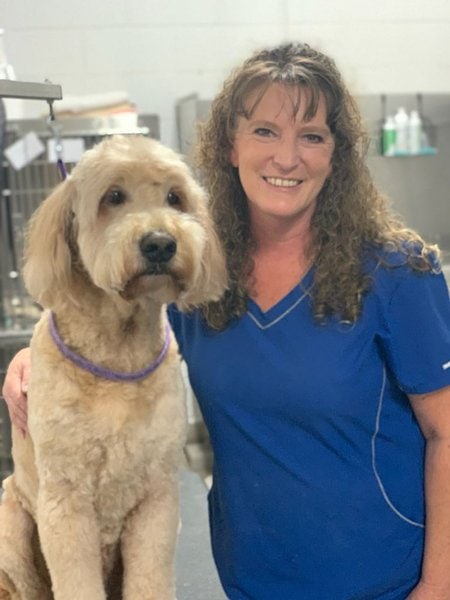 One of the awful feelings for you as a pet owner is watching your beloved animal in pain and being unable to do anything about it. At Central Houston Animal Hospital, however, you'll be relieved to know that your pet is in the hands of professionals who'll not only treat the condition but also help with pain management and rehabilitation.
The hospital uses extracorporeal shockwave therapy (ECST), a non-invasive and painless procedure that accelerates the healing of various soft tissue and orthopedic conditions. The process involves using high-energy shock waves to quicken recovery, relieve pain, and improve blood flow.
The hospital works closely with several rescue groups around the area to help pets find a place they can call home. That's through providing necessary treatments to every pet before adoption. The hospital offers a full dose of vaccines, spaying or neutering, heartworm testing, and intestinal parasite treatment to every pet before they're adopted.
Of course, when it comes to a team of professionals, you can rest assured that Central Houston Animal Hospital doesn't in any way compromise on the quality of its services. Spearheaded by Dr. Lucy Faulkner, DVM, the hospital has a highly trained and attentive staff that comprises credentialed professionals. The team is passionate about helping every pet they meet, which is evident in the quality of services and customer satisfaction.
Highlights
The use of ECST technology to help with pain management and rehabilitation for pets highlights the hospital's proficiency in advanced veterinary technology and its employment of competent staff to perform such procedures.
The collaboration between the hospital and several rescue groups around Houston ensures every pet's health before adoption.
The establishment has an online pharmacy, so you can request for your pet's prescriptions to be filled in the comfort of your home.
The hospital website has a "CHAH News" section to provide helpful tips for taking care of your pet.
Services
Rehab & Pain Management

Hydrotherapy
Cold laser therapy
ECST
Therapeutic exercises

Grooming

Nail trimming
Haircut
Anal gland expression
Blow dry

Boarding & Day Care
Pet Microchip
19. Affordable Pet Clinic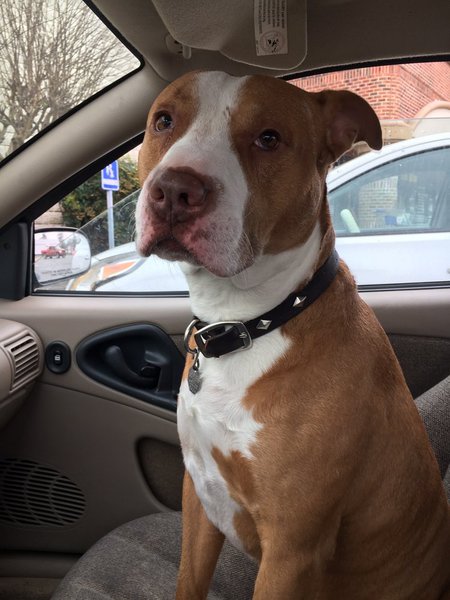 Sometimes our pockets really can't keep up with the needs of our pets, often leading to settling for subpar care or no care at all. But if you're residing in Houston, you'll be glad to know that just as the name suggests, the Affordable Pet Clinic offers affordable services for your beloved animal friends.
The clinic isn't one of the largest establishments in the area. But then again, from the testimonials on the clinic's website, we're safe to say that the Affordable Pet Clinic is top there with other bigger establishments in the quality of services.
The clinic offers a wide range of services, from vaccinations to dental care to C-sections. They also have an in-house laboratory with state-of-the-art equipment for more accurate diagnosis and treatment. So, besides generally paying lower for medical services, you also save on time and transportation costs.
Moreover, the clinic provides a way to submit essential information about yourself and your pet's condition even before visiting in person. Well, that may not look like much. However, if you've ever been to a vet before, you understand how frustrating it is to explain everything from scratch every time you visit.
The establishment specializes in treating dogs and cats, the two most common pets in most households. When visiting, keep the number of people accompanying the pet patient to at most two persons. That's set to minimize distractions and anxiety for the pets. Of course, there are also policies on payments, prescriptions, refills, and other areas, so spare a few minutes and review the establishment's policies on the website.
Highlights
The services here are generally affordable, allowing pet owners to get the best care for their animals without breaking the bank.
The clinic has an in-house laboratory to provide accurate and timely diagnosis and treatment.
The website has a form that allows pet owners to submit essential information before their appointment, saving time during the visit.
The establishment accepts VISA, Mastercard, Discover card, American Express, CareCredit, and cash, giving you the convenience you need in payment.
Services
Wellness Examinations

New kitten/puppy examinations
Annual physical examinations

In-House Laboratory

Pre-anesthetic blood exam
Phenobarbital test
Fecal examination
Urine analysis

C-Sections
Veterinary Diets
---
18. Memorial Veterinary Clinic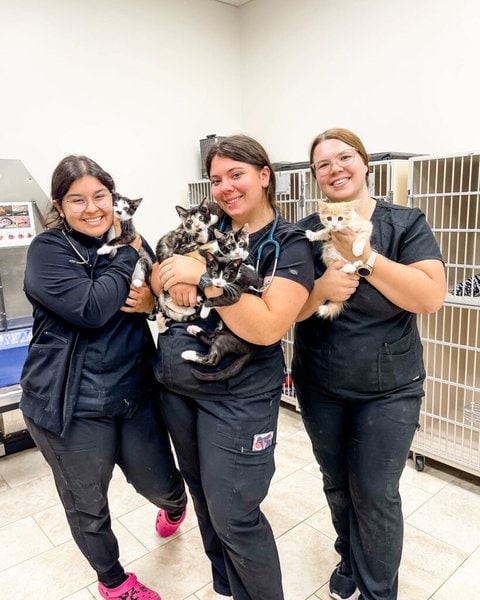 Unlike humans, pets don't have the luxury of telling us when something's wrong. And by the time we notice that something is, in fact, off, it might already be too late. That's why bringing your beloved animal companions for regular checkups to the vet is essential.
And while there are not many vets that you can trust with the health of your furry friend, Memorial Veterinary Clinic is one that you can consider. It's one of the top-rated animal healthcare facilities around the area, and many pet owners hold it in high regard. The staff exhibits a high degree of professionalism in their conduct and genuine care for your animals' well-being.
The clinic offers the flexibility you need to manage your pet's health. From preventive care to dental cleaning to diagnostic testing, a wide range of services is provided here. Of course, you can visit their website for the entire list of what they can do for your beloved animal companion.
The establishment even offers boarding services, an essential service that you won't find in just any clinic. So, the next time you're traveling and don't want to leave your pet in just any hands, you know where to go.
During your pet's stay, they'll receive a professional examination to guarantee their well-being. But of course, your pet has to be up to date on vaccinations. Otherwise, they'll have to get vaccinated at the time of admission.
The vet clinic even has an app, which is a giant step in improving how they serve their clients. The app allows you to book appointments, get reminders, access your pet's medical records, earn loyalty paws, fill prescriptions, and even share your selfies with your pet which later feature in the app's slideshow, allowing other pet owners to see!
Highlights
The clinic has a pet boarding service, so you don't have to worry the next time you travel and don't know where to leave your pet!
The clinic's app provides a convenient way to access your pet's medical records, schedule appointments, chat with a vet, share the selfies you capture with your pet, and more!
You can earn loyalty "paws" when you use the app, which is a great way to minimize the costs of your future visits.
Online scheduling of appointments saves you the hassle of waiting in the queue for long hours.
Services
Pet Boarding

Vaccination
Pet bathing
Boarding examination

Pharmacy

Flea and tick preventatives
Heartworm preventatives

Multimodal Pain Management
Geriatric And Hospice Care

Euthanasia services
Concierge end-of-life
---
17. Montrose Veterinary Clinic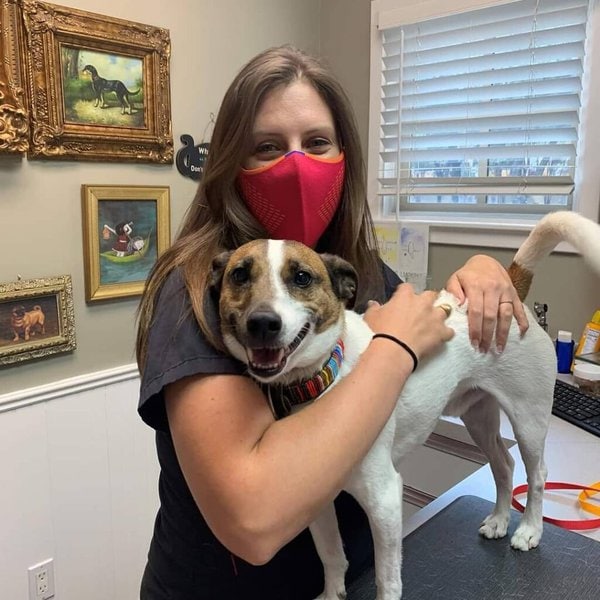 We no longer view pets as just animals we keep in our homes. They're part of the family, and as such, they deserve the best medical care available. That's why when looking for a vet clinic to take your pet, find one whose staff sees your pet as a family member too. And from the look of things, Montrose Veterinary Clinic (MVC) is one such place.
The team here is not only well-updated with the latest in veterinary medicine, but it also comprises pet lovers who strongly believe that pets deserve the best possible care. The clinic has been operating since 1979, so you can trust that they know a thing or two about taking care of pets.
The medical director, Dr. Meredith Perry, is a graduate of Texas A&M University and believes in high-quality medicine and building strong bonds with her patients and their caregivers. That tells you MVC isn't trying to make a quick buck off you. Instead, it's interested in developing a long-lasting relationship with you and your pet.
Working closely with Dr. Perry is Caitlin and Arianna, both highly-qualified professionals in the veterinary field. So, whether you want puppy and kitten care, nutritional counseling, advanced diagnostics, or geriatric care, just to mention a few, you're in safe hands.
What's more, the establishment has the accreditation of the American Animal Hospital Association (AAHA), an organization that only accredits those clinics that meet the highest standards in animal healthcare. Moreover, MVC has won some awards in its operation, including the 2019 Nextdoor Neighborhood Favorite program, tangible proof of the clinic's dedication and passion for serving the pet community.
Highlights
MVC has some high-coveted accolades, including the 2019 Nextdoor Neighborhood Favorite program, as a testament to the clinic's excellence in serving pet patients and their owners.
You can schedule an appointment for your beloved pet at any time of day or night, thanks to the clinic's 24/7 online scheduling feature.
The clinic accepts several payment methods, including CareCredit, which allows you to break down your payments into manageable installments; that's essential when your current financial status can't support the whole medical bill.
Services
Puppy and Kitten Care

Nose-to-tail examination
Vaccinations
Neutering and spaying
Behavior development

On-Site Diagnosis
Dermatology

Allergy testing
Fungal testing
Cultures and biopsies

Health Certificates
---
16. Ready Pet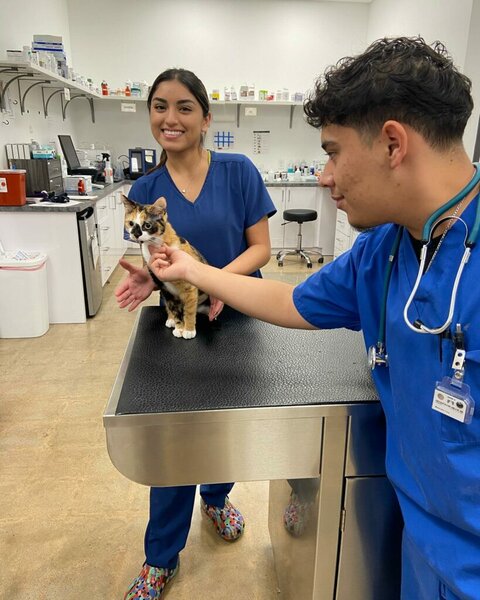 Ready Pet Vet Clinic is another reputable option in Houston. It operates six days a week and supports both appointments and walk-ins. Appointment days run from Monday to Friday, while walk-ins are only allowed on Saturdays.
Moreover, you will notice that the pricing is way below what you'd pay at most other establishments. For instance, Ready Pet Vet Clinic only charges $59 for bloodwork, which is significantly lower than the typical fee of $220 that some other clinics charge.
Other pricing includes $35 for wellness exams, $15 for rabies vaccine, and so on. You can check out the complete pricing list on the establishment's website. But generally, expect more affordable services here without compromising on quality.
Its services are diverse, ranging from wellness checkups to diagnostics and pain management. Moreover, the clinic utilizes the latest innovations in veterinary medicine, which should guarantee top-class service.
Highlights
The establishment embraces both appointment and walk-in clients, which is a plus if you prefer one over the other.
The services are affordable, and you can always check the latest pricing information on the clinic's website.
The clinic isn't open on Sundays and national holidays, so you'll have to plan your visits well.
The on-site pharmacy is an added advantage as it saves you the time of having to look for an external provider.
Services
Diagnostics

Comprehensive lab tests
X-ray
Thorough physical exams

Pharmacy
Preventative Healthcare

Heartworm prevention and treatment

Vaccination

Rabies
Canine influenza
Parainfluenza
DHPP
---
15. Bayou City Veterinary Hospital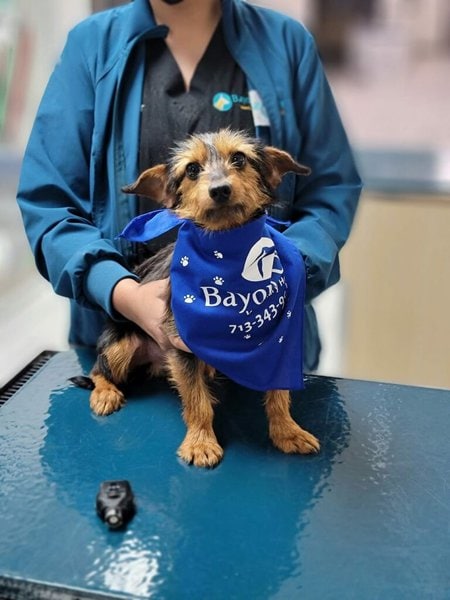 Modern western medicine is a nice approach to treating different conditions. But for the more holistic approach, pet owners might want to consider other alternatives like acupuncture. Acupuncture service is an Asian traditional medicine approach based on stimulating pressure points using thin needles.
The technique is said to promote the natural healing process and also offer pain relief. And in case you're worried about its safety, it's worth mentioning that it's a technique the American Veterinary Medical Association (AVMA) has approved.
Bayou City Veterinary Hospital is one of the few establishments in Houston offering acupuncture services. Dr. Diehl and Dr. Ali are certified professionals in this area with many years of experience. So, they are among the professionals you can entrust your pet to the service.
But again, acupuncture isn't the only service you'll find at Bayou City Veterinary Hospital. The establishment also offers other western medicine services such as wellness checkups, vaccinations, dermatology, etc.
Of course, this establishment is AAHA-certified. The Fear Free programs for vet professionals, pet professionals, pet owners, and rescues aim at providing reliable and authentic pet information. Online education is conducted by the world's most respected vets, which is a good step, especially now that we have lots of unreliable pet information on the internet.
Highlights
The hospital combines modern western medicine with the traditional acupuncture service for the utmost care of your pets.
The hospital has Fear Free programs for pet owners, caregivers, and pet professionals to provide reliable pet information.
The website offers an education library where you can access expert information about caring for your furry friend.
Services
Acupuncture
Fear Free Programs

Fear Free certified professional
Fear Free certified practice

Grooming

Routine bathing
Blow drying

Dental Services

Oral exam
Dental radiographs
Dental cleanings
---
14. Midtown Veterinary Hospital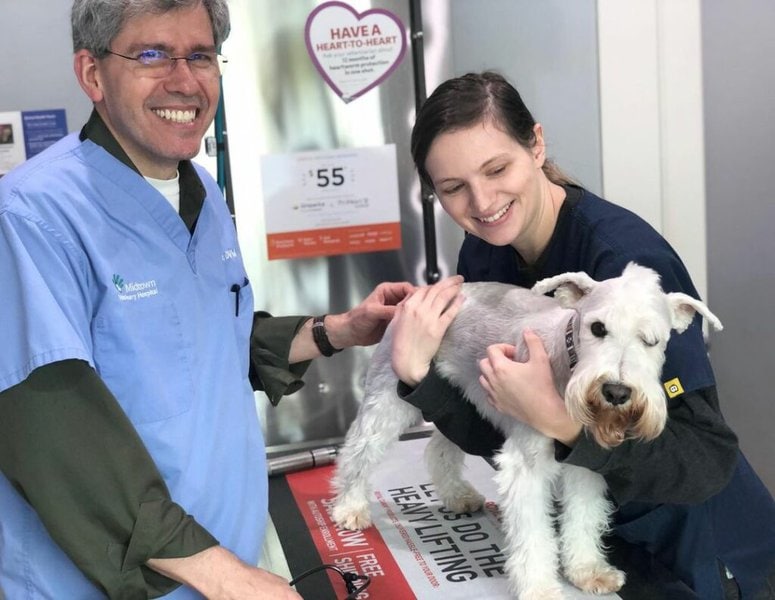 Keeping a happy pet involves ensuring that all their needs, including their ear and eye health, are well catered for. Regular checkups can help you detect any signs of illness so that you can get treatment as soon as possible.
Midtown Veterinary Hospital has a team of qualified staff who are passionate about animal care. The vets offer comprehensive eye and ear examinations to help keep your furry friend healthy.
Some eye conditions that vets can help with include glaucoma, cataracts, and corneal ulcers. As for ear conditions, they can help with things like infections, blockages, and ear mites.
In addition to the eye and ear examinations, the hospital also boasts world-class diagnostic capabilities. That means they can handle anything from routine bloodwork to more complex tests. As for the latter, the hospital doesn't have all the resources on-site, but they work with IDEXX, a renowned external laboratory.
Additionally, this animal hospital offers cryotherapy service, a new technology that can help treat small benign growth. The procedure involves freezing the tumor cells to destroy them while sparing the surrounding healthy tissue.
Besides diagnosis and treatment, this establishment also sells maintenance products. That includes ear cleaners, nail trimmers, shampoo, and other items that can help you care for your pet at home. We view that as a clever idea, especially now that pet owners struggle to know what's best for their pets.
And if you are planning on taking an insurance policy for your furry friend, this hospital has several available insurance options. Let the company know, and they'll recommend the best insurance companies.
Highlights
The establishment works with IDEXX laboratory to diversify its diagnostic capabilities, a step that saves you a lot of time, money, and the hassle of moving your pet to another facility.
The animal hospital is one of the few in Houston offering cryotherapy, a new and effective way of treating small growths.
Maintenance products like shampoos, ear cleaners, and clippers are available for purchase, which is a great way to elude the struggle of having to look for them elsewhere.
The animal hospital offers guidance on the best insurance companies for your pet, which is an excellent service considering the many available options.
Services
Ear Diagnostics

Ear cytology
Video otoscope
Microscopic ear mite exam

Eye Diagnostics

Fluorescein stain
Schirmer tear test
Tonovet glaucoma screen

Bloodwork And In-House Laboratory
Fecal Diagnostics

Giardia
Fecal exam
Fecal direct or smear
---
13. Animal Medical Center Of The Village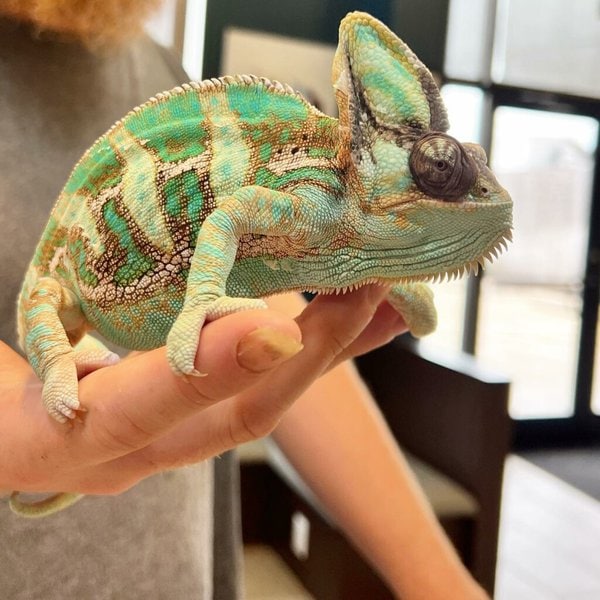 If you have exotic animals, you just can't walk into any veterinary establishment in Houston. Exotic pets need special care, and that's something that not all vets are trained to provide. However, among the few that are, Animal Medical Center Of The Village is one of them.
The establishment handles almost all kinds of animals, including reptiles, birds, and small mammals. The hospital boasts top-class medical professionals with the necessary skills and experience to handle exotic pets.
And in case you also have a more traditional pet, you can rest easy knowing that the hospital can take care of them as well. That's because the establishment has general practitioners and specialists who can treat exotic and traditional pets.
Founded in 1983, the hospital also offers emergency services, meaning you can take your pet there in case they need urgent medical attention. That's an excellent service because pets sometimes can hide their pain until it's too late.
The hospital has advanced diagnostic tools, which is an outstanding achievement, especially when handling emergency cases. However, emergency services are only available during the hospital's operating hours. So, check the website for referrals if you need assistance after working hours.
Highlights
The hospital has specialists who can take care of exotic and traditional pets, so you won't need to take your pet to two different places.
The medical center offers emergency services during operating hours, which is a great relief considering how fast things can go south regarding pets.
The establishment is open seven days a week, the most significant commitment we've seen so far from any animal hospital in Houston.
There's an online portal and a mobile app to allow access to your pet's medical records any time of the day, seven days a week!
Services
Exotic Pet Care

Small mammals
Birds
Amphibians
Reptiles

Internal Medicine

Blood disorders
Immune deficiencies
Infectious diseases

Behavioral Counseling
Hospice & Euthanasia
---
12. Bingle Veterinary Clinic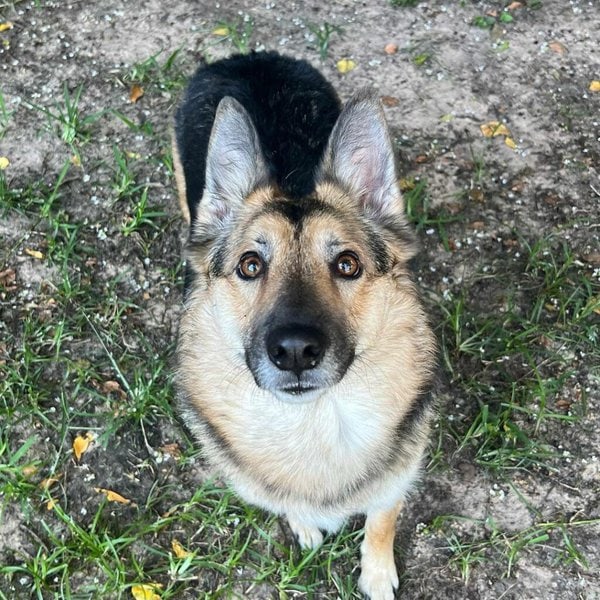 Sometimes it's the seemingly little things that make the most significant difference, and that's why Bingle Veterinary Clinic has invested in a full-service resort and spa for your pets. The hospital has climate-control boarding kennels to ensure your pets are as comfortable as possible while you're away.
There's an overnight boarding package for pet owners who want their animals to have someone keep an eye on them through the night and a daytime boarding service for those who just want their pets to be taken care of during the day when they're away.
The daytime package includes 15-minute playtime sessions, where your furry friend gets to have some fun under the care of professionals. You can also ask for as many playtime sessions as possible.
The resort and spa services are available seven days a week, unlike the other clinic operations that only run for six weeks. That means your pet can enjoy the services even on weekends. But as usual, your pet needs to be up to date with vaccinations against Bordetella, DHPP, and Rabies.
Outside the resort and spa services, Bingle Veterinary Clinic is just your ordinary animal healthcare facility. The establishment offers other services such as spaying and neutering, wellness programs & vaccinations, diet and nutrition, dental care, international travel documents, and more.
Highlights
The resort and spa services for your pets are available seven days a week, with Sunday pickups available from 9 am to 5 pm.
Overnight and daytime boarding services are available, so you can leave your pet in good hands no matter what your schedule looks like.
The Bingle Vet App is compatible with Android and iOS devices and will make it easier for you to book appointments, view pet records, and more.
The healthcare facility has affordable wellness programs for junior and senior pets, which helps you save on medical costs you spend on these high-vulnerable groups.
Services
Resort & Spa Services

Doggy daycare
Cat condos
Overnight boarding

Wellness Programs

Junior wellness programs
Senior wellness programs

Microchipping

HomeAgain pet recovery service

Allergy Testing & Treatment
---
11. Washington Heights Veterinary Clinic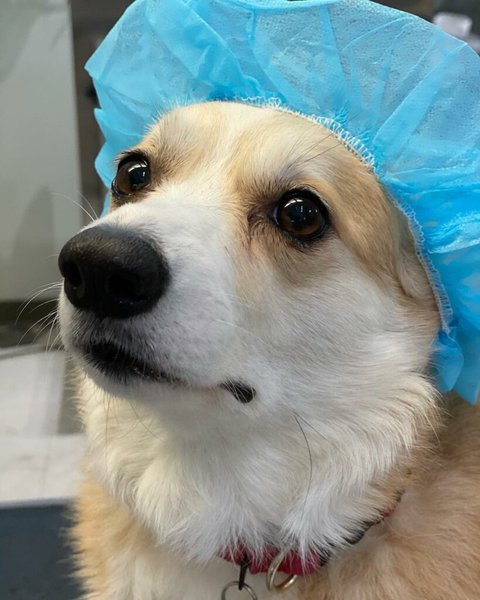 No, don't let that name deceive you. Even though it's called Washington Heights Veterinary Clinic, the hospital is in Houston. The clinic's establishment dates back to 2009. It was founded by Dr. Lynda Case and Dr. Tracy McAdoo to provide top-class medical care for their pet patients.
Dr. Case and Dr. McAndoo strongly believe that pet owners are the first-line defenders of their pets' health. That's why the clinic offers comprehensive pet health services and education through collaboration with other professional vets to help pet owners better understand how they can keep their pets healthy and improve their quality of life.
Whether you're just beginning on your journey of pet ownership or you've been a pet parent for years and want to learn more about how you can better take care of your furry friend, the clinic's website is content-rich on pet health topics. You can find articles on various topics, from pet nutrition and dental care to common diseases and pet weight-loss tips.
The clinic also offers various services, from advanced diagnostics to microchipping to international and domestic travel certificates. Those are just a few things on their long list of services.
Even more, the establishment has a well-stocked in-house pharmacy. Now, that's a great plus for a vet establishment since it guarantees the authenticity and efficacy of their medications. You also don't have to go through the hassle of finding the prescribed medicines from an off-site pharmacy.
Highlights
The vets have the necessary accreditation to issue domestic and internationally-recognized pet travel certificates.
The clinic website has a "blogs" section to provide pet owners with educational content on various pet health topics.
On-site pharmacy and telemedicine services ensure that you only get high-quality and authentic medicine for your furry companion.
Services
Preventive Care & Vaccinations

Nose-tail pet examination
Bloodwork
Annual heartworm screening

Pharmacy

In-house pharmacy
Telemedicine

Nutrition Consulting
Surgery & Monitoring
---
10. Pet Check Animal Clinic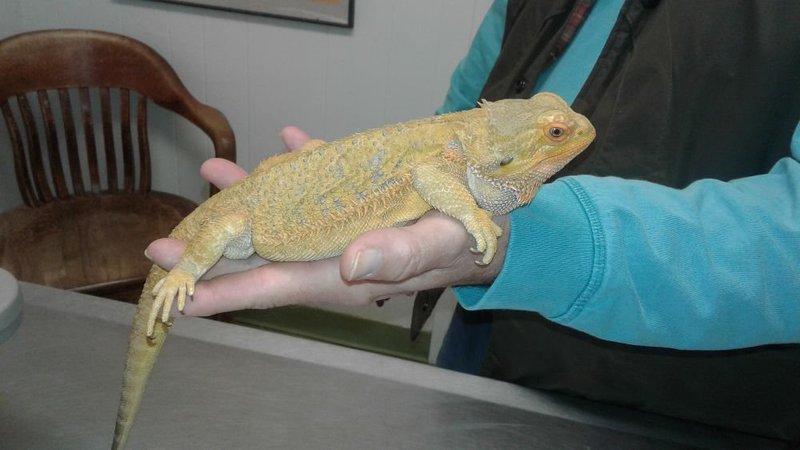 Every pet professional will tell you that pets are more vulnerable than they actually look. They can easily suffer from different kinds of illnesses, some of which are even contagious to humans.
That's why it's essential to bring your furry friend to the vet for routine checkups and preventive care, even if they seem healthy and fine. And the next time you look for the ideal preventive care establishment in Houston, you might want to consider Pet Check Animal Clinic.
The clinic puts much emphasis on disease prevention. The clinic understands that each stage of your pet's life has different health risks. That's why they offer various preventive care services at different life stages, from puppy and kittenhood to their senior years.
But that's not all you can get from Pet Check Animal Clinic; the establishment also offers comprehensive examinations, microchipping, heartworm treatment, health certificates for travel, and more. Even so, it currently doesn't have dental and surgical services, although the clinic promises on the website that these will be available soon.
Still, the clinic's long list of services, accreditations, and awards is impressive. That's why it ranks so high on Google Maps, with an average rating of 4.6 stars from over 300 reviews. So, if you're looking for a comprehensive and reliable animal clinic in Houston, here's one worth trying.
Highlights
The clinic has well-structured pet wellness packages to cater to your pet's preventive care needs at various life stages.
The healthcare facility doesn't offer surgical and dental services to date, but these will be available soon.
The user-friendly interface makes it easy for newbies to find their way around the clinic website.
Walk-ins are welcome, which means you can take your furry companion to the clinic any time within operating hours without a prior appointment.
Services
Preventive Care Packages

Puppy & kitten packages
Adult dog & cat packages
Senior dog & cat packages

Outpatient Health Examination
Specialist Referrals
Pain Management
---
9. Richmond Avenue Animal Hospital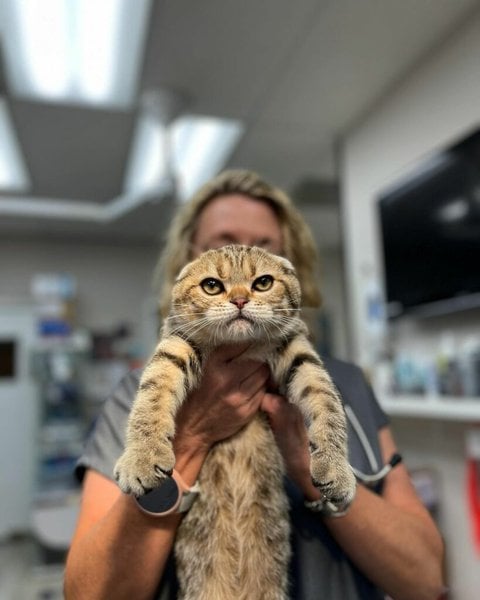 There's a lot Richmond Avenue Animal Hospital has in store for your pet, but one area where it excels most is in advanced dentistry. The animal hospital has a dental suite that's fully equipped with state-of-the-art equipment. So, whether your pet needs dental cleanings, extractions, or anything in between, they should get high-quality dental care.
But that's not all; the clinic also believes that maintaining proper dental health for your pet involves using the right dental products. As such, it has a wide range of dental maintenance products available for purchase, including toothbrushes, flavored toothpaste types, dental additives, water additives, and more. All these are in an attempt to make sure you keep your pet's teeth and gums in optimal health.
And besides dental care, Richmond Avenue Animal Hospital also excels in other areas, such as boarding, wellness care, general surgery, and more. And in case you are questioning the hospital's quality of service, note that it's an AAHA-accredited facility.
And like PetWorks Express, this animal hospital has the Angel fund program. Mary, the office manager, spearheads this initiative at Richmond Avenue Animal Hospital. So, if you feel you can donate or do anything to help pets at rescue groups find a forever home, you can contact this animal hospital.
Highlights
The hospital has educational programs that target educating the future generation of vets and pet professionals by offering them internships.
After-hours pickups are available on Saturday and Sunday for boarding pets, so you don't have to worry about getting time off from work – but ensure that you let the hospital know in advance.
The hospital sells dental products, such as pet toothbrushes, toothpaste, and dental chews, to help care for your pet's teeth at home.
Services
Grooming

Sanitary clipping
Furminate
Anal gland expression

Dental Care

Gingival flaps
Dental cleanings
Teeth extraction

Surgical Care

Soft tissue procedures
Orthopedic procedures
Mass removal

Euthanasia
---
8. Garden Oaks Veterinary Clinic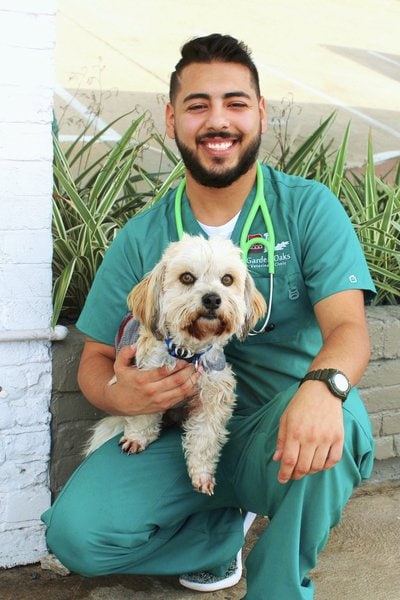 If you're planning to travel with your pet, you'll need a health certificate to prove that your furry friend is fit to fly. And while not all veterinarians can provide this document, the good news is that Garden Oaks Veterinary Clinic can help you out.
Gardens Oaks Veterinary Clinic is among the few in the area with a USDA-accredited veterinarian on staff. That means the document you get here is valid for international travel. Accreditation is also necessary for the clinic to provide interstate health certificates. Just contact the clinic to provide details of your place of travel and date, and the clinic will help you get the pet health certificate you need to make your trip smooth.
The clinic also offers lots of other veterinary services and boasts veterans on staff. What's more, this establishment believes that peace of mind is just as important as your pet's physical health. That's why it offers a serene environment in which your pet will feel relaxed.
If you're visiting the place for the first time, feel free to fill out the "New Client Forms" on the website. You can either upload them on the website, submit them via email (info@gardenoaksvet.com), or bring them while visiting.
The clinic also encourages the submission of your pet's previous medical records at least a day before your visit. That provides the staff with prior knowledge about your pet's health and enables them to serve you better. But in case you don't have them, still don't worry! The team can still contact your previous veterinarian and get your records.
There's also a link on the website for existing clients where you can book an appointment, request a refill, and perform other tasks related to your pet's care – it simply gets easier as you go!
Highlights
The vet clinic accepts your pet's previous medical records from any veterinarian, saving you the hassle and cost of starting from scratch.
Prior submission of medical records helps prepare the staff for your arrival and allows them to serve you and your pet better.
The clinic offers various services, from general wellness care to emergency surgery.
The online shop offers medications and prescription diets, freeing you from having to make a separate trip to the store.
The establishment has a Purina Pro Plan Vet Direct program that lets you request your animal's chow from home and deliver it to your doorstep.
Services
Pet Health Certificates
Allergy Testing

Environmental allergies
Food allergies

Shop

Online Pharmacy
Diet prescriptions

Emergency & Urgent Care (only during operating hours)
---
7. Oak Forest Veterinary Hospital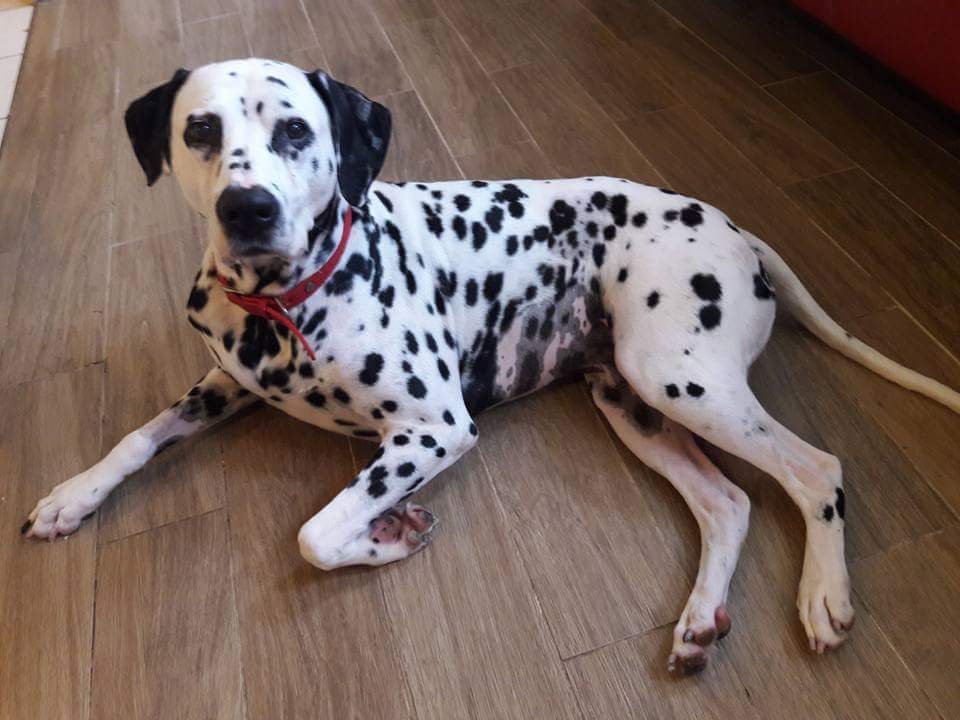 When looking for a veterinary hospital, settle for a vet with a good reputation. After all, you want nothing but the best for your pet. And yes, among the veterinary hospitals in Houston, Oak Forest Veterinary Hospital has a reputable presence.
The establishment dates back to 1964. The founders are Dr. A. L. Griffith and Dr. Wade Green. Since then, a lot has changed in veterinary medicine. But one thing seemingly remains the same: the hospital's commitment to providing excellent medical care for its patients.
The hospital believes each pet has a unique health journey, so the staff strives to provide individualized care for each animal. It also emphasizes more on preventative care to keep your furry friend as healthy as possible and avoid costly treatments in the future.
Now, when you walk into the hospital for the first time, you'll enjoy 10% off on services provided by the doctor. That's a fantastic welcome offer, right? But then, know that this discount doesn't apply to medication, reproduction services, boarding, grooming, and food. You also can't combine it with any other discount or offer, which is totally fine.
The hospital's website has a lot to offer, not just information about the hospital but also other things related to animal care. For instance, there's a link where you can access blogs on topics such as separation anxiety, pet phobia, general pet care, and more. I mean, there's just a lot to benefit from the website.
Highlights
The hospital offers 10% off on some services to pet parents visiting the establishment for the first time, which is a great way to save some cash.
Home-delivery services on medication and pet products allow you to order and receive what you need without leaving your house.
The hospital website has lots of blogs on common topics related to pet care, which is a great way to learn more about how to take care of your animal.
Services
General Wellness & checkups

Behavior assessment
Routine veterinary checkups
Prescription diet foods

Diagnostics
Pet Dermatology & Allergy Testing
Laser Therapy
---
6. Tanglewilde Veterinary Clinic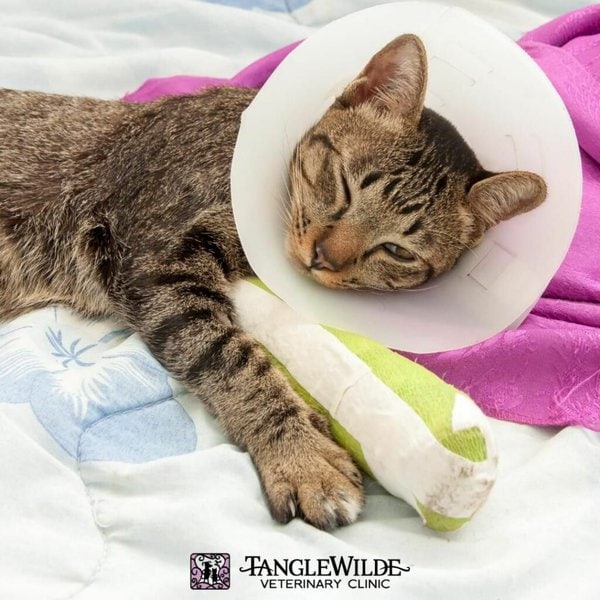 When it comes to veterinary medicine, certification from the AAHA is a big deal. This certification body evaluates hospitals based on approximately 900 standards of excellence, covering everything from diagnostic capabilities and pain management to housekeeping and client service. That's why only 14% of animal hospitals in North America are AAHA-accredited.
And fortunately, Tanglewilde Veterinary Clinic lies within this percentage. But that's not all – this clinic is also certified by the American Association of Feline Practitioners. That's one thing that should give you some peace of mind, knowing that once you enter the clinic, your feline friend is in good hands.
The clinic was established in 1977 and has served the needs of cat and dog patients since then. The establishment's motto is "Your pet is our priority," and every member of staff, such as the care team members and veterinarians, you meet lives by this motto.
The clinic founder, Dr. Jessica Parkerson, has always had a passion for caring for animals since her early childhood. She recounts bottle-feeding her grandfather's calves on their farm, a passion that has only grown to accommodate more than just calves. She graduated from Texas A&M with a degree in Biomedical science from the university. She also pursued a Veterinary medicine degree at Ross University, where she graduated in January 2004.
Dr. Parkerson is a certified acupuncturist with advanced Chinese herbal medicine certification. This makes her one of the most qualified veterinarians in the area, which is a massive benefit for pet parents looking for an alternative to Western medicine. Working alongside her is a team of equally passionate and qualified individuals.
And again, here, you get a 10% off on your first visit to the clinic. Other than that, the clinic has a weekly savings plan, which allows you to get discounts, earn bonuses, or enjoy fee waivers. You are encouraged to take a look at the website to know what offer is in store for you.
Highlights
You get a 10% discount on your first visit, an excellent welcome gift that can help save the overall cost.
The app allows you to conveniently manage your pet's health care appointments, health records, and medications, as well as an opportunity to benefit from loyalty rewards.
The establishment offers a variety of wellness plans, a thoughtful way to help ensure your pet's health without stretching beyond your financial capability.
The clinic has weekly savings where you're offered a way to earn discounts, receive bonuses, and save on things you need for your pet.
Services
Wellness Plans

Puppy & kitten plans
Adult silver plans
Adult platinum plans

Routine Dental Care
Surgery

Gastric dilatation volvulus repair
Foreign object removal
Emergency surgery

Dermatology
---
5. Briarcrest Veterinary Clinic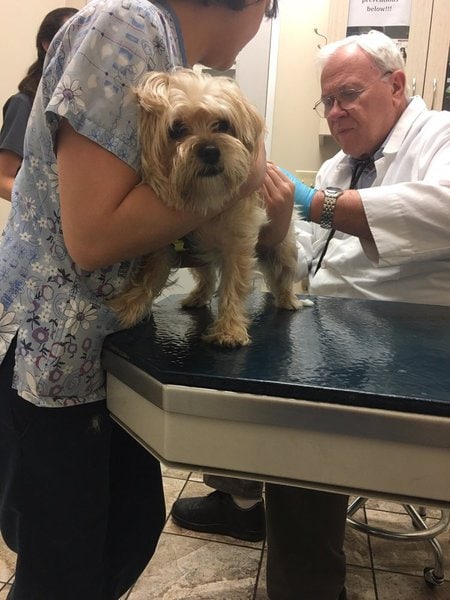 Sometimes settling for the "big" names in the industry isn't always the best decision you can make. At times, it's the smaller, more intimate businesses that offer better service. And yes, we see Briarcrest Veterinary Clinic as an example of how a small, humble vet clinic can provide top-notch service.
Briarcrest Veterinary Clinic isn't the largest animal clinic in Houston. You won't even notice anything fancy with its website. But don't be too quick to judge the book by its cover because the clinic's founder and head vet, Dr. Larry N. White, obtained his doctorate from the Texas A&M University College of Veterinary Medicine as early as 1972. Yes, you read that right – a half a century of experience and passion for animal care, which is indeed translated into the clinic's quality service.
Over the years, Dr. White has grown to become an all-around animal doctor. He has the expertise necessary to treat a wide variety of pets, including dogs, cats, birds, small mammals, reptiles, wildlife, and many others. That's quite a lot, all in one person.
Other than a place to seek treatment for sick animals, Briarcrest Veterinary Clinic also serves as a temporary home for rescued pets. That means if you want to add to your current number of pets, the clinic should help you. Just follow the appropriate link on the website and fill out the adoption application form. And obviously, one advantage of adopting a pet from an animal clinic is that you're almost sure they are healthy and have no contagious diseases.
Highlights
The clinic has been in the trade for over 50 years, such that you can expect experience and passion for animal care.
The establishment deals with a wide variety of pets, from dogs and cats to small mammals, reptiles, and wildlife, which you should find convenient if you have more than one pet type.
The clinic offers adoption services for those looking to add a new furry (or not so furry) friend to their home.
Briarcrest welcomes emergencies during operating hours, which is always suitable for a pet clinic!
Services
ECG Services
Diagnostic And Therapeutic Services

On-site laboratory
Radiology services

Individualized Flea Control Programs
Dietary Counseling
---
4. Lakeside Animal Clinic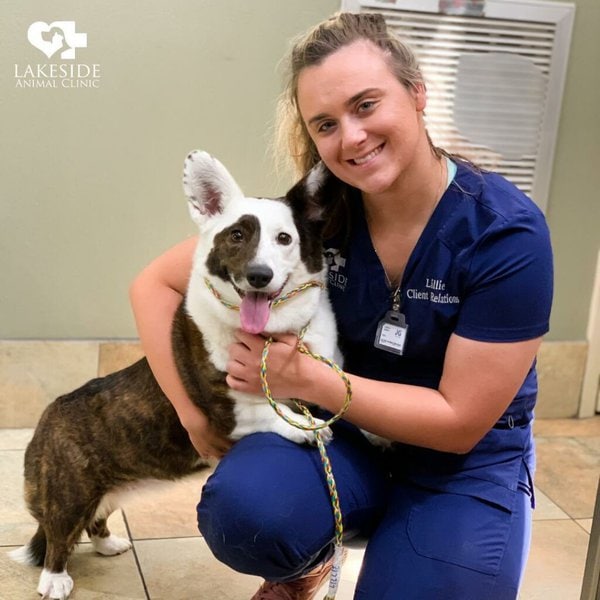 Checking testimonials and reviews should be one of the first things you do when considering any service, including finding the best animal clinic for your beloved pet. With that said, we'd like to invite you to look at what past clients have had to say about Lakeside Animal Clinic. You can find this information on their website, Google Maps, or social platforms.
In our research, we found that the clinic has been getting consistent praise for being professional, helpful, and even affordable. And it isn't just us saying that. We took a look at most of the reviews and noticed that the clinic staff's courteousness is almost always mentioned. That's something you'll want in a team of people taking care of your pet.
We also noticed that most pet parents were delighted with the quality of services their pets received. The vast majority would patronize the clinic again and even recommend it to their friends. Well, that's always a good sign.
What's more, the clinic makes follow-up calls to their patients to ensure they're doing well after their visit. That's a level of customer service that is hard to come by these days. It just shows how much they care about the welfare of their patients.
And now, outside of what people have been saying, there is a lot that Lakeside Animal Clinic has to offer. They have a wide range of services that cover everything from preventive care to diagnostics and treatment. The establishment welcomes emergencies during business hours, even without an appointment. However, off-hours emergencies are referred to Blue Pearl Katy and Gulf Coast Veterinary Emergency.
Highlights
The clinic has an average rating of 4.8 stars in over 160 reviews, which clearly indicates customer satisfaction.
The clinics welcome emergency walk-ins during business hours and will refer you to other animal hospitals for after-hours emergencies; that's quite convenient.
Through its website, the clinic provides valuable resources to pet owners, ranging from addressing FAQ questions on pet ownership and care to provide instructions and tutorials on essential pet care procedures, such as nail trimming, teeth brushing, and ear cleaning.
The establishment has a pet portal to facilitate the requests of appointments, reviewing test results, and even ordering a pet's medications online, bringing convenience to its customers.
Services
Wellness & Prevention

Nose-to-tail exams
Early detection
Age-specific assessments

Parasite Prevention & Control

Flea prevention
Heartworm prevention
Tick prevention

Microchipping
Nutritional Counseling
---
3. North Line Low Cost Veterinary Clinic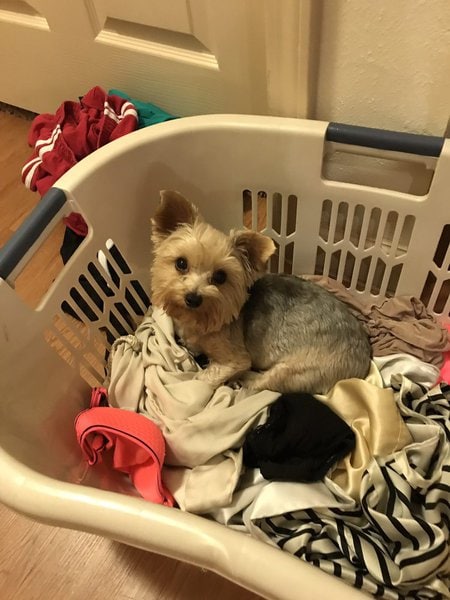 Although we have affordable pet clinics, it's unfortunate that only a few of them deal with all kinds of animals. In most cases, you'll find that most only offer services to either dogs or cats. But at Northline Veterinary Clinic, you can see all kinds of pets, whether rabbits, guinea pigs, hamsters, or even reptiles, for checkups and treatments.
The clinic is privileged to have Dr. Narender Cheemerla, a licensed veterinarian who has been a DVM since 1985. Dr. Bhaskar Challa works closely with him, a DVM holder with a deep passion and love for animals. Those are just two of the numerous staff members who ensure that your pet is in good hands.
The clinic understands that pets' well-being is often faced with many uncertainties that, when not urgently addressed, could lead to death. For this reason, the clinic welcomes emergency cases, whether medical, surgical, or dental!
The establishment also believes that best veterinary care comprises two things – ongoing nutrition and problem prevention. That is why its website offers lots of resources that you can use to better understand how to take care of your pet properly.
After looking closely at the website resources, I was impressed that the topics covered are very comprehensive. They have guides on choosing your pet, living with your furry friend, what conditions to look out for, and more. If you can only spend just a few minutes reading their guides, you'll definitely become a more informed pet owner.
Highlights
The clinic offers low-cost veterinary services for all kinds of pets, whether dogs, cats, reptiles, or even small mammals, which is pretty rare.
There's always someone ready to answer your call concerning any queries that you might have about your pet's welfare, which is really reassuring.
The clinic has a wide range of services that go beyond just the basics, such as exotic animal care, dental care, and more.
The clinic's website is user-friendly, so you don't have to spend much time looking for the information you need.
Services
Dental Services

Dental exam
Dental cleaning and polishing

External And Internal Parasite Treatment

Heartworm prevention and treatment

In-House Laboratory

Fecal examinations
Senior blood exam
Pre-anesthetic blood exam
Parvo test

Surgery

Feline declaw
Pyometra
Tail dockings
Hernias
---
2. The Village Vet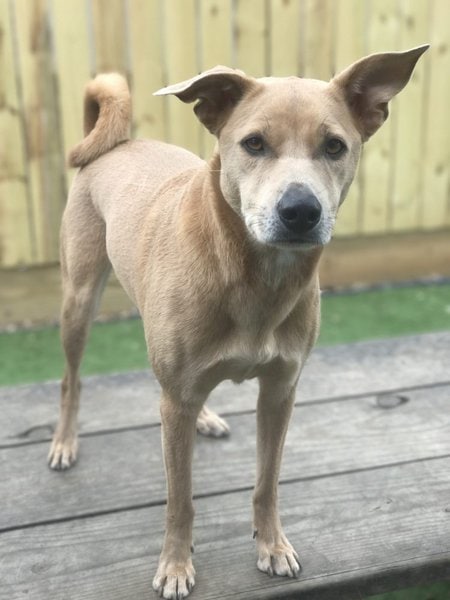 A blog by the American Humane (AH) association shows that approximately 10 million pets get lost every year in the United States. Millions of these end up in animal shelters, but only 15% of dogs and 2% of felines without tags or microchips end up reuniting with their rightful owners. That should tell you the moment your pet sneaks out of the house, and there's a very slim chance of you ever seeing them again.
But thankfully, microchipping is a technology that multiplies the chances of a lost pet finding its way back home. That's why the moment you bring a new furry friend home, among the first things you need to consider is to have them microchipped.
Of course, not all vet establishments offer this service, but The Village Vet does. This clinic has been around since 1935. Well, that's longer than most of us have been alive, so they definitely know a thing or two about taking care of pets.
The moment you enter the clinic, you'll be welcomed by a staff member who will take you to the examination room. The whole process of microchipping only takes a few minutes, and it's pretty much painless for your pet.
But other than microchipping, the facility also takes pride in offering a wide array of services under one roof. Well, every pet owner hopes their sick pet will walk out of any vet establishment feeling better and happy, which is something the quality team at The Village Vet strives to achieve.
What's more, this veterinary clinic collaborates with Revival Dog Training, one of the city's most popular dog training schools. That means if you're having some issues with your furry friend's behavior, The Village Vet can also help you out with that.
Highlights
The clinic works with Revival dog training studio in Houston to help with your pup's behavioral problems, which is a convenient way to have all your pet's needs taken care of in one place.
The procedure of scheduling an appointment is more straightforward than you'll find in most animal healthcare facilities, and that's really helpful for busy pet parents.
The clinic handles emergency cases during working hours, but ensure that you call the establishment on your way to alert them that you're coming and have them prepared.
There's hospitalization for sick pets, so you don't have to walk out with your ailing friend if you're not comfortable with that.
Services
Microchip Identification
Surgical Services

Ovariohysterectomy
Cystotomy
Neutering/spaying

Hospitalization For More Critical Conditions
Pharmacy

In-clinic pharmacy
Online pharmacy
---
1. Beechnut Animal Hospital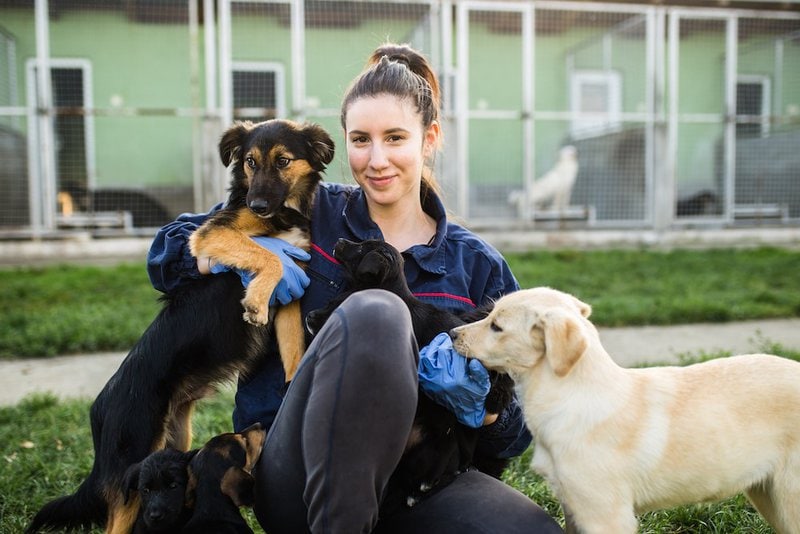 Sometimes the only way to save your pet's life is through surgery. And as you probably know, choosing the wrong veterinary hospital to entrust your beloved furry friend's life can have devastating consequences. If you're looking for a facility that can handle advanced surgical procedures, you should check out Beechnut Animal Hospital.
This animal hospital was established in 1996 and has been providing quality pet care ever since. The hospital is fully equipped with the latest technology and state-of-the-art equipment to ensure every procedure is carried out with precision and care.
Moreover, the vets will assess your pet before, during, and after the surgery to ensure they're recovering well. And if there are any complications, the hospital has a team of specialists on standby to provide the necessary care.
But Beechnut Animal Hospital isn't only about surgeries. The establishment also offers other services such as cardio care, ophthalmology, oncology, endocrinology, and blood and plasma transfusion. In other words, this establishment can handle more complex medical cases.
What's more, they deal with a diversity of pets, including dogs, cats, hammies, hedgehogs, gerbils, mice, piggies, and rabbits, and that's not even the full list. Well, if you own a dog or feline, this diversity may not seem like a big deal to you. But if you possess any other animals, you understand how difficult it is to find a hospital that can cater to their specific needs.
Besides services, the hospital also offers a wide range of products for sale. That includes food, treats, medication, nutritional supplements, and more. And for orders above $49, the hospital offers free shipping within the continental United States.
Highlights
Free shipping for products above $49 is a great way to save money, especially if you have to buy food and supplements regularly.
The hospital accepts various payment methods, including all major credit cards, cash, personal checks, CareCredit, and others, so you can pay most conveniently.
The pet portal allows you to access your pet's medical information and perform other online transactions like requesting prefills and scheduling appointments.
The hospital has an App that's compatible with Android and iPhone devices, which provides you with a convenient way to manage your interaction with the hospital.
Services
Testing And Diagnostics

Electrocardiogram (EKG)
Tonometry
Endoscopy
Video otoendoscopy

Specialized Care
Surgical Procedures

Dental surgery
ACL repair
Mass removal

Pet Boarding Services
---
Related Questions
---
Can You Still Declaw Cats In Texas? Yes, you can declaw your cat in Texas as long as you're not in Austin. Declawing a cat was pronounced illegal in the state capital in March 2021, citing the same reasons veterinarians give; declawing is an excruciating surgery for a feline. The ordinance, however, does allow for the procedure in cases of medical necessity.
How Much Does It Cost To Spay A Cat In Texas? How much it costs to spay a cat in Texas ranges between $100 to $500, depending on the animal hospital you take your cat to. The price also depends on your cat's weight since that will determine the number of drugs used and the length of the surgery.
How Much Does It Cost To Neuter A Male Dog In Texas? Neutering a male dog in Texas usually ranges between $35 to $200. Neutering costs depend on the dog's breed, its age, and of course, the establishment performing the neutering.