What dog runs faster than Usain Bolt? Viewers will soon find the answer when they tune in to ABC on September 25, 2022, at 3 pm ET. The American Kennel Club (AKC) has announced the broadcast of the third annual AKC Fastest Dogs USA with the help of the official sponsors, namely The Farmer's Dog and YuMOVE.
The all-star, invitational event, hosted by ESPN's Phil Murphy with play-by-play analysis from Carolyn Manno and Bill Ellis, took place on September 16 at the Atrium Health Ballpark in Kannapolis, North Carolina.
Executive Secretary of the AKC Gina DiNardo said, "We're thrilled to bring ABC viewers this exciting competition. These are some of the speediest dogs in the country, and those watching at home will be riveted."
Fast CAT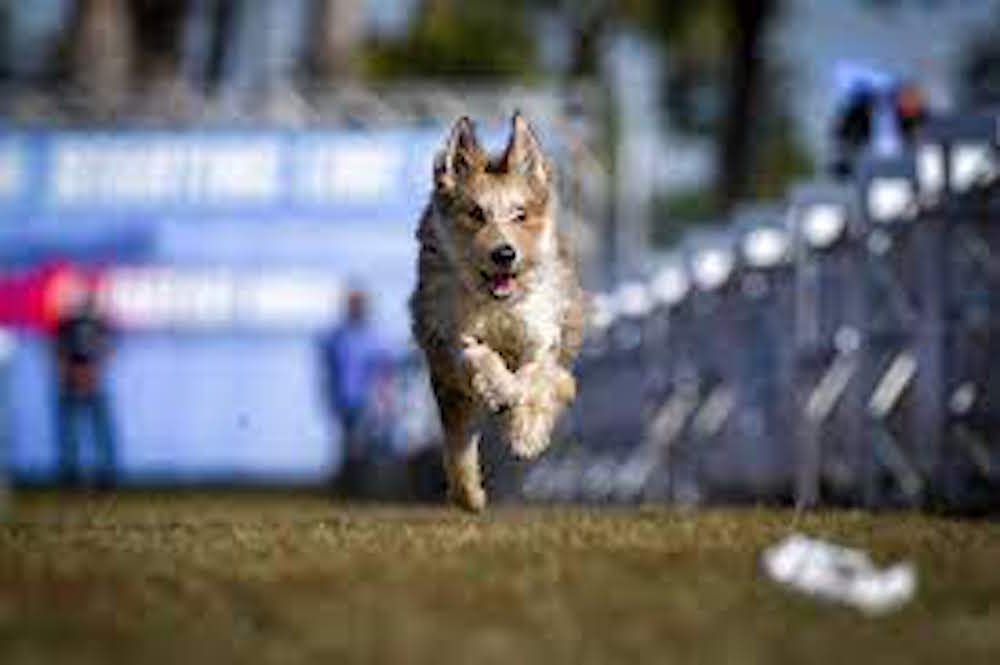 Throughout the year, AKC hosts a 100-yard dash competition all over the country called the Fast CAT, which stands for Fast Coursing Ability Test. Dogs of all breeds are invited to join the fun, where their running speed will be tested one at a time by chasing a lure.
Fourteen of the fastest dogs of different breeds were invited for the final competition on September 16, including Reas the Whippet, the winner of last year's event, who will defend his title.
The fastest dogs from several breeds will also be featured that includes Golden Retrievers, Basset Hounds, and Cavalier King Charles Spaniels.
The competition is not complete, of course, without the participation of the little ones. Puppies between 4 to 6 months old have a special event just for them called the Puppy Dash.
The Fastest Dog Breeds
We all know that dogs run fast. However, what makes some breeds stand out from the rest? It all comes down to body structure.
Dogs with long and lean legs tend to run the fastest. Greyhounds and Salukis come to mind with their lean, muscular body and tall stature. They also have a strong spine that supports their entire body that enables them to stretch their stride and reach speeds of over 40 mph.
Last year's winner, Reas, the Whippet, clocked his two 100-yard runs at 5.749 and 5.823 seconds at an average speed of 35.36 miles per hour, besting a Greyhound by a hair's breadth.
Reas's owners, Matt Manetti and Lindsay Gluth, attribute their dog's victory not just to the physical structure of Reas but also to proper training and conditioning, plus some other factors, such as weather and ground conditions prior to the race.
They said that they do the same routine every time they go into a race, but humidity and rain, as well as how soft the ground is at the time, can determine the speed of a run.
"It is hard to nail down," said Gluth. "Did he have a nice push-off, or did he slip on the take-off because he was so excited? And, of course, you have to have a good lure operator. It can't be easy to go from a Corgi to a Whippet, to a Dachshund, and back to a Greyhound."
Will Reas be able to defend his title? We will find out.