The name "Indiana" means "Land of the Indians." Recognized as a US state in 1816, Indiana had always been the home of native Americans and indigenous people. Because of its numerous interstate routes, Indiana prides itself on America's crossroads.
Indianapolis, the state capital of Indiana, houses a strong population of nearly 900,000 people, many of whom own at least a pet. Rendering medical assistance when it is needed is crucial to saving a pet's life. Hence, the availability of emergency and specialized care services is vital to the residents of Indianapolis.
If you are a pet parent residing in Indianapolis and would love to get some help, here is a guide that can help you decide which of the vets you should consult. Their websites and other details have been included for your reference.
17. IndyVet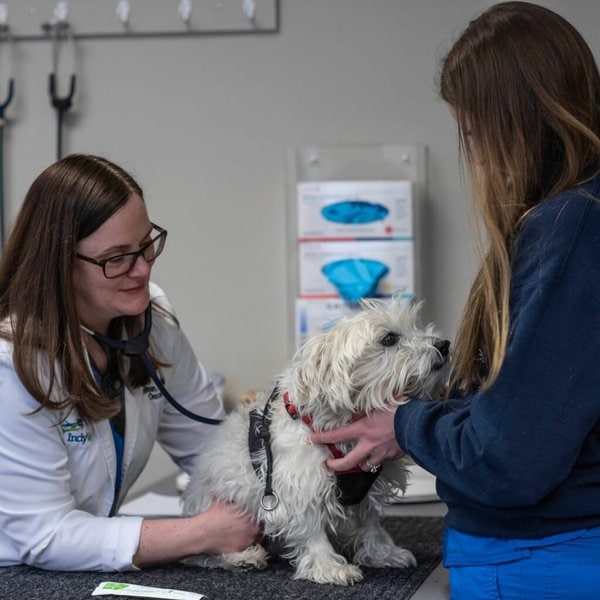 IndyVet is an emergency-only and referral pet care hospital in Indianapolis with many specialist doctors to handle the most complicated pet cases. Many veterinarians in Indianapolis and from other parts of the state refer critical pet cases to this specialty hospital because of their state-of-the-art facilities and highly experienced staff.
Its employed specialists all have received at least four years of postgraduate studies before becoming board-certified. This rigorous training makes them capable of handling all emergency cases referred to them by their general practitioner colleagues in the city.
For an expedited service in case of a referral, IndyVet operates IndyVet Connect, a platform that allows general practitioners to submit previous imaging studies and lab reports of pets before it arrives at the hospital. This way, the specialists at this hospital can review the information and come up with the proper course of treatment before your arrival.
IndyVet does not perform regular wellness care for pets, but they are open every day of the week for emergency cases or referrals from regular vet clinics. They also operate a Canine and Feline Blood Donation center where your pet can donate blood seamlessly and without anesthesia to assist other pets during emergency surgery. The process only takes roughly 30 minutes, and it's quite straightforward.
Highlights
IndyVet is open 24/7 to handle any critical pet cases and referrals.
The establishment occupies 30,000 square feet with state-of-the-art facilities and highly-skilled specialists.
IndyVet is AAHA-accredited and supports CareCredit for bill settlement.
The IndyVet Connect program helps expedite the treatment processes that pets in critical conditions can receive.
Services
Surgery

Skin reconstruction
Abdominal surgery
Orthopedics and traumatology
Neurosurgery
Oncology surgery
Head and Neck surgery

Ophthalmology

Medication refills
OFA Eye Registry Foundation
Eye Surgery and examinations

Neurology

Magnetic Resonance Imaging (MRI)
Cerebral Spinal Fluid Taps (CSF Taps)
Computed Axial Tomography (CT Scan)
Muscle and Nerve Biopsy

Iodine 131 Therapy
---
16. South 31 Veterinary Clinic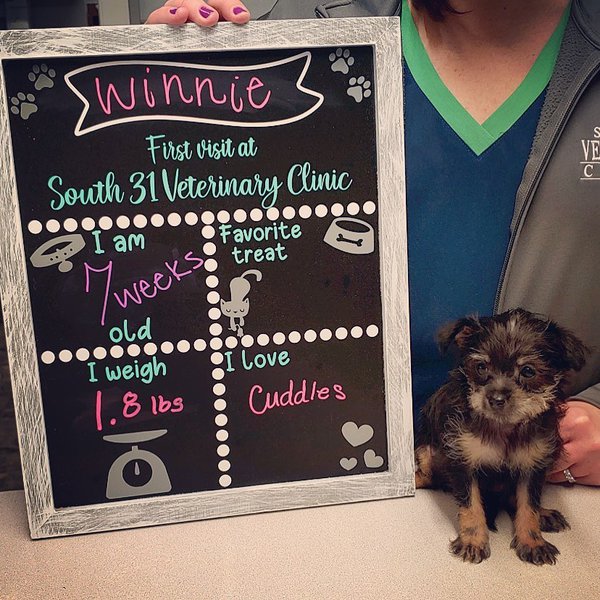 Established in 1977, South 31 Veterinary Clinic has grown to become a go-to veterinary clinic in Indianapolis. Its location, which is 1.5 miles south of I-465, makes it accessible to all Indianapolis pet parents. Commuters from the southern suburbs of Beech Grove, Southport, and Greenwood will also find this establishment convenient to use because of its centrality.
The lead veterinarian in this pet clinic is Dr. Jeff Ambrous, a graduate of Purdue Veterinary School with more than 20 years of experience in small animal practice. As an animal lover himself, Dr. Jeff and his family are parents to a German Shepherd, two Labradors, a stray cat, and a Maine Coon cat. The other veterinarian in this clinic is Dr. Stacey Shore, who has over three years of experience caring for pets.
South 31 Veterinary Clinic has other staff members and vet assistants who are dedicated to pet care. However, their services are based on appointments even during their opening hours. That means pet owners who require their service would have to contact them first for booking before coming.
The clinic offers general pet care and maintenance, including annual vaccination. They equally notify all pet parents who are registered with them when the vaccinations are due. Beyond all-around pet care, it also educates pet parents on how to prevent some pet illnesses and avoid spending heavily on treatments.
Highlights
South 31 Veterinary Clinic follows up on every pet case with the owners, especially those that involve surgeries.
The clinic's central location makes it accessible to everyone in Indianapolis and its suburbs.
It provides preventive pet care education to pet parents, knowing that they can provide better care when armed with such knowledge.
It does annual pet vaccinations and sends periodic reminders to pet owners.
Services
Routine Pet Care

Puppy and kitten care
Dental care
Microchipping
Nutritional counseling
Parasite control and prevention

Hospital Services

Hospice and euthanasia
Pain management
Ultrasound
Wellness exams
Surgery
---
15. Oaklandon Family Vet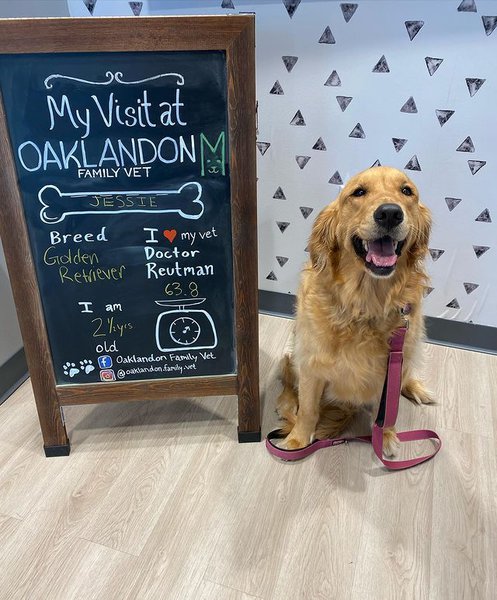 Oaklandon Family Vet is a modernized pet clinic that offers comprehensive care for cats and dogs. They make their vet clinic a safe home for pets with their team of experts. Most pet owners take their animal companions here because the clinic has mastered how to make them feel comfortable and free of fear and anxiety.
As the name suggests, Oaklandon Family Vet believes in going to any length for the family, and they treat each pet like theirs. Each of their patients receives individualized attention from a team of professionals who pamper your animal friends like theirs and turn them into Instagram stars. The establishment operates by appointment and is also available in an emergency.
Dr. John Reutman is the chief of staff and lead veterinarian in this clinic. He is assisted by a team of eight professionals who have a deep interest in animal care. They operate an online pharmacy shop where people can buy food and drugs for their animal companions. This pharmacy offers free shipping for orders that exceed $49.
Pet owners who have used this clinic consider them to be friendly and kind. Oaklandon Family Vet is indeed equipped with cutting-edge veterinary technology to meet the needs of your animal companions. From their Class IV therapeutic lasers to dental radiography, this clinic utilizes the latest technology to address all pet needs.
Highlights
Total health screening for pets in this clinic typically costs $135 and comes with free urinalysis.
The clinic utilizes class IV therapeutic lasers for pain relief treatment in pets.
Oaklandon Family Vet has an online pharmacy that offers free standard shipping within the US for orders above $49.
Beyond cats and dog care, the clinic's vets also educate pet parents on how to prevent the onset of illnesses.
Services
Wellness Care

Physical examinations
Cold laser therapy
Pet vaccination
Spays and Neuters
Allergy testing
Digital Radiography

Pet Dentistry And Surgery

Prophylactic dental cleaning
Extraction and oral surgery
Dental radiography
General surgery
Cat-Friendly Handling

Diagnostics
---
14. Binford Pet Wellness Clinic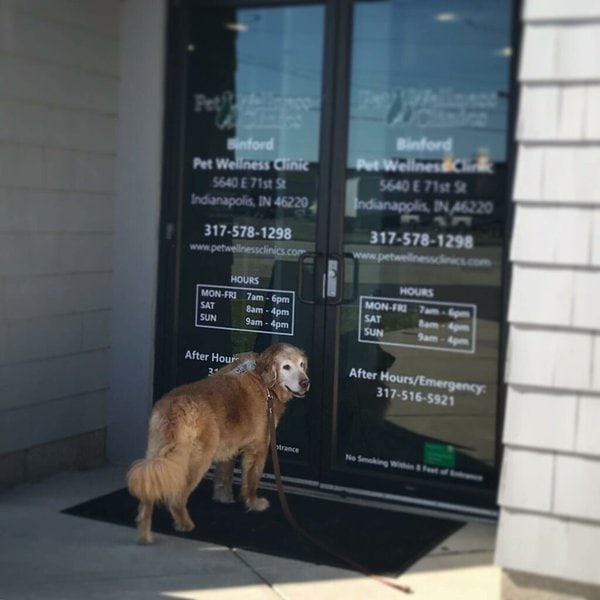 Binford Pet Wellness Clinic is your neighborhood vet clinic in Indianapolis, equipped with highly trained staff and state-of-the-art facilities. They have a team of ten veterinarians who are top-rated practitioners with DVMs committed to providing comprehensive care for your animal friends at every stage of their lives.
The clinic's team leader, Dr. Mike Graves, received his veterinary medicine degree from Purdue University College of Veterinary Medicine in 1982. He has been involved in small animal medicine for over 37 years. He has owned and controlled over 20 small animal clinics during his veterinary medical career and managed and consulted with 54 other hospitals.
This animal clinic is in nine other locations in Indiana, such as Bridgeview, Geist, Ingalls, and others. They are among the first animal clinics to buy into the idea of telemedicine. With this arrangement, a pet owner in Greater Indianapolis or elsewhere in the state can consult any of their experts virtually for help. Such consultations typically last 10 minutes with a $38 fee.
Whether virtually or in person, first-time pet parents in any of their clinic locations get free consultation and exams for their pets. They also manage an online store where anyone can buy food supplies, treats, and even drugs for their pets. Binford Pet Wellness Clinic is well-rated by pet owners in Indianapolis for its expertise, compassion, and wellness care for animals.
Highlights
The clinic offers a Pet Prime™ Membership program that allows pet owners to break their annual veterinary expenses into bits that they can pay monthly.
It is open longer on Sundays for the convenience of pet parents who have extremely busy schedules.
Offers free exams for first-time pet owners periodically, with the latest offering ending on June 30, 2022.
This establishment offers telemedicine, a remote diagnosis, and the treatment of pets for the convenience of pet owners.
Services
Canine and Feline Vaccinations
Preventative Care
Surgery
Spay and Neuter
Pet Dental Cleanings
Puppy and Kitten Care
Grooming
---
13. All Pet Health Care By Noah's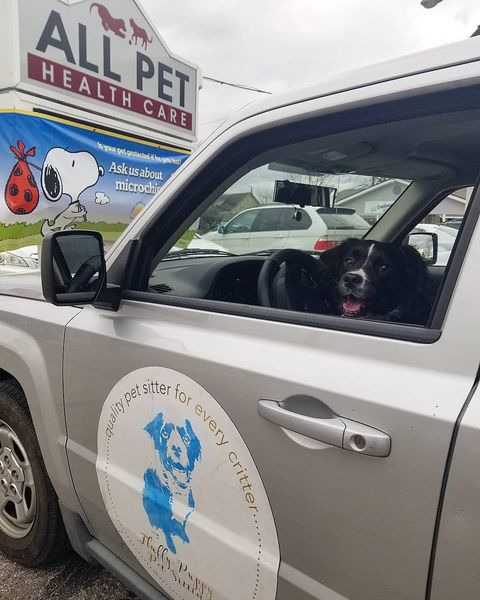 All Pet Health Care by Noah's is an AAHA-accredited pet clinic committed to serving Indianapolis residents with excellent animal health care and unsurpassed customer service. The clinic specializes in preventive and routine pet care, and it is the place of choice for pet owners that are budget constrained.
This pet clinic has been in existence since 1962 and is managed by Dr. Mike Thomas. Since childhood, he has been a lover of pets and decided to follow this career path. The clinic caters to pet owners with little means, and their goal is to provide them with an inexpensive solution – the same high-quality veterinary care they can expect.
Wellness exams at this clinic cost $24, while illness exams go for $36. Pet owners that want to recheck either of these two exams will have to pay $12. Compared to what others charge, these amounts are undoubtedly pocket-friendly. With CareCredit, pet owners can spread the payment of their bills over months if they cannot pay upfront or do not have any insurance policy.
The AAHA accreditation means that the clinic adheres to high standards in veterinary practices. All Pet Health Care by Noah's partners with Vets First Choice, an online pharmacy platform where pet parents can buy food for their pets and enjoy free shipping for orders above $49.
Highlights
All Pet Health Care by Noah's offers financing options like CareCredit and Scratchpay to help pet owners spread their bills over a period.
The clinic's location at West Washington Street is accessible to pet owners in western Indianapolis.
They operate an online pharmacy that does home delivery of medications for the convenience of pet owners.
This clinic has been AAHA-accredited for over 25 years, demonstrating its long-standing commitment to excellent pet care.
Services
Routine wellness care
Preventive medicine
Dentistry
Surgery
Surgical care
Bloodwork
---
12. 30th Street Animal Hospital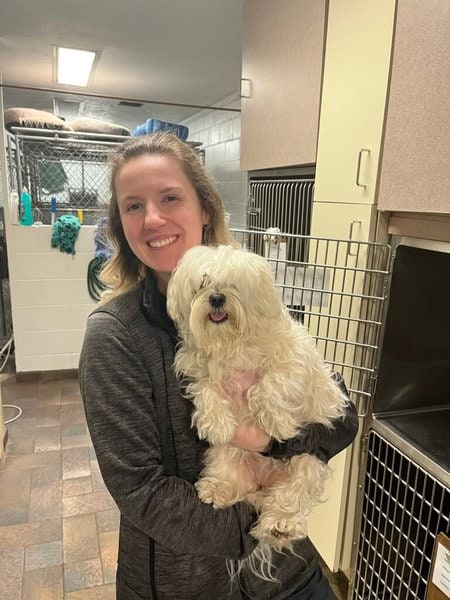 Established in 1952, 30th Street Animal Hospital has been a full-service veterinary hospital in Indianapolis. Located in the Marion County of Indiana, pet parents in East Indianapolis and the Lawrence area of Indianapolis have convenient access to the hospital for the best care for their pets.
Dr. Kelly Barnes is the lead veterinarian at this hospital, and she has an undergraduate and doctorate veterinary degree, which she earned at IOWA State University. She is assisted by her associate Veterinarian, who has a veterinary degree from Purdue's College of Veterinary Medicine and has a pet cat at home.
30th Street Hospital offers online services where pet owners can book an appointment to see the veterinarians or stop by the hospital for consultation or treatment. For new customers, this animal hospital offers nail-to-toe exams for just $1 instead of its original pricing of $55.
That aside, they also transfer pet records to other clinics for free if owners decide to switch hospitals. In addition, this vet offers general health services for pets, including vaccination, dentistry, dermatology, surgery, weight loss, etc.
Highlights
Its location gives easy access to pet owners in East Indianapolis and the Lawrence area.
The hospital provides preventive care and educational services to guide pet parents in managing their pets' conditions.
The establishment offers a proactive and preventive 12-month wellness plan for pet owners to enjoy huge discounts on routine checkups.
An online store is available for the convenience of pet owners and does free shipping for orders above $49.
Services
Wellness care
General surgery
Nutrition
Dentistry
Vaccinations for canine influenza and Lyme
---
11. Eagle Creek Animal Clinic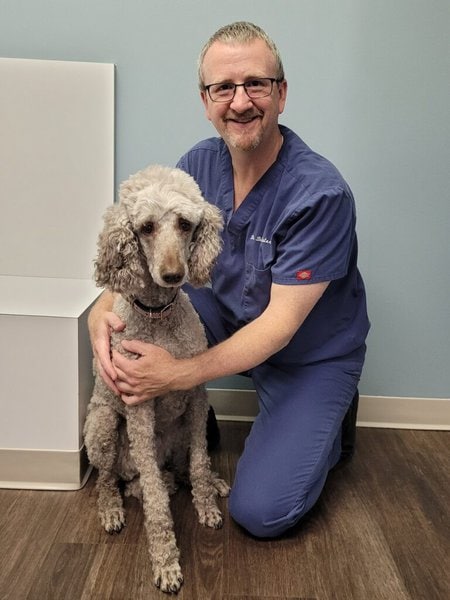 The Eagle Creek Animal Clinic is a full-service clinic that offers several medical services such as examinations, surgery, radiology, ultrasound, wellness therapy, et cetera. The staff is skilled at handling pet care and grooming, even in critical conditions. The clinic facility is also state-of-the-art, guaranteeing an excellent experience for pets and their owners.
There are four veterinarians in this clinic, and all graduated from Purdue University School of veterinary. Dr. Barry Foster, the lead vet, graduated in 1990 and joined the hospital in 1991. The others are Drs Kristen Allen, Sarah Shaffer, and Cameron Wright – all passionate about pets and having pets themselves.
Specialists at this clinic show empathy when treating the animals and even long after treatment is over. The specialists are passionate about their responsibilities, and they ensure to treat each pet with the utmost care necessary. This attitude is not limited to pets alone, as pet owners testify to the care they received from visiting the clinic.
The Eagle Creek Animal Clinic boasts a service that protects the bond between a pet and its owner. This clinic provides excellent customer service and operates with a customer-friendly ambiance. Its online shopping platform brings convenience for pet owners to buy essential items for their pets without leaving the comfort of their homes and provides free shipping for orders over $49.
Highlights
Eagle Creek Animal Clinic is well-equipped to treat both cats and dogs.
The clinic regularly gives back to the community through its social commitment efforts, many of which involve funding specific projects.
It operates an online pharmacy where pet caretakers can purchase drugs and other things for their pets.
Services
Hospice care and euthanasia
Vaccinations
Wellness exams
Lab analysis and diagnostics
Pharmacy
Dental care
Microchipping
Acupuncture and laser therapy
---
10. Avian And Exotic Animal Clinic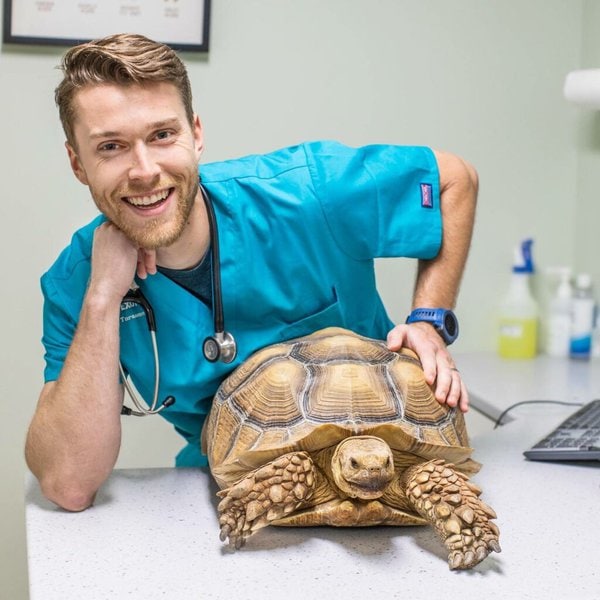 The Avian and Exotic Animal Clinic is dedicated to caring for exotic and nontraditional pet species in Indianapolis. It is the only board-certified exotic animal specialist in Indiana. The Clinic boasts state-of-the-art facilities with experienced and reliable staff for these unique pets.
Uncommon in the traditional pet category, exotic pets include birds, reptiles, rabbits, zoo species, and rodents. Given their unique nature, these species require specialized care that can be found in the Avian and Exotic Animal Clinic. Its veterinarians study these pet species to understand their physiognomy and needs.
Dr. Angela Lennox is the practice owner of this clinic, and she is assisted by five other resident veterinarians who are at this clinic for further training. Numerous positive customer reviews on Google indicate that the vets are very knowledgeable and typically go over the various aspects of pet care with the pet owners during every routine pet checkup. They also provide essential pet care tips to the owners to curb the onset of illnesses and diseases.
The Avian and Exotic Animal Clinic offers a 24-hour emergency service for all pets, house calls, behavioral grooming, and provides full surgical care when it is necessary. The staff comprises specialists hailing from the Americas, Europe, Australia, and Asia. The clinic is also an approved teaching site for doctors who need to obtain their specialist status through the American Board of Veterinary Practitioners.
Highlights
Avian and Exotic Animal Clinic operates by appointment only; they don't take walk-ins.
The clinic is open 24/7 to handle any emergency cases.
This clinic has a plethora of educational content in videos and texts to help exotic pet owners take better care of their animal companions.
Apart from North America, the clinic features experts from other continents worldwide.
Services
Surgery
Behavioral Consultation
Grooming
24-hour Emergency Service and Referral
---
9. Avalon Animal Clinic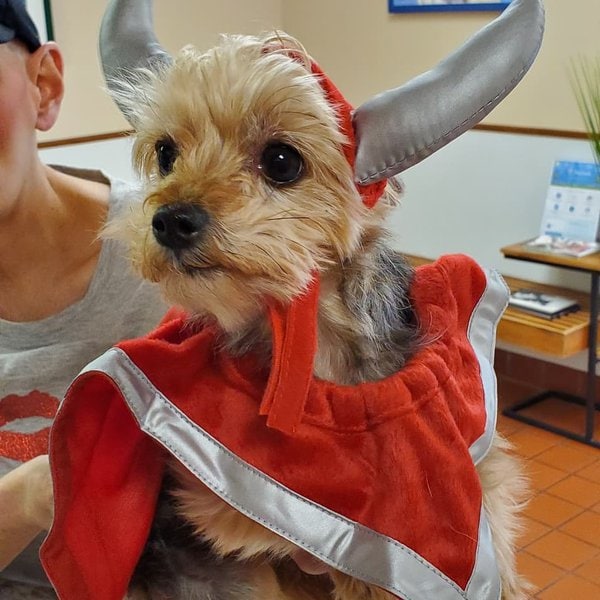 Avalon Animal Clinic began its operations in 1979 and since then has won the hearts of pet parents in Indianapolis through quality pet care. Dr. Larry Mitchell is the longest-serving veterinarian in this clinic, having joined the hospital from its inception. There are two other vets – Dr. Philip Kaiser and Dr. Shannon Kiley, who are not just qualified but highly experienced, given their years of practice. All three doctors graduated from Purdue College of Veterinary Medicine.
Beyond hospital care, this clinic also offers house calls and boarding services for pets. And when there is a complication beyond their facilities, they have links with specialists that can quickly handle the case. The pets they focus on are dogs, pocket animals, and cats, and their services are quite broad to meet almost all pet needs.
Avalon Animal Clinic is the 2019 winner of the Nextdoor Neighborhood Favorite award, a testimony to their street credibility. First-timers to this clinic would have to call or book an online appointment, which can be done on their website. They equally have an app that users can download on Google PlayStore or Apple Store.
This vet clinic also operates an online pharmacy shop where people can buy medications, foods, and treats for their pets and enjoy free shipping. VetSource is the arm of this clinic that delivers goods purchased from the online shop. And except for Sundays when this vet is closed, you can meet their veterinarian every day.
Highlights
Avalon Animal Clinic is well-represented online with its website and has an app to connect with its customers in terms of administrative matters.
The online pharmacy operated by this clinic brings a great deal of convenience to many pet owners.
In addition to routine pet care, this clinic offers boarding services and house calls for pets if their owners are going to be away for some time.
Avalon Animal Clinic has experienced Indianapolis veterinarians and pet care staff for pets and their parents.
Services
Wellness Services

Vaccinations
Prescription services
Internal parasite screenings
Soft tissue surgical procedures
Internal medicine services
Discounted litter packages

Dental Care

Oral surgery
Dental cleaning
Referral to board-certified specialists

Laboratory Services

Ultrasounds by a board-certified radiologist
Diagnostics services
Cryotherapy

Nutritional Counseling
---
8. Indy Paws Veterinary Hospital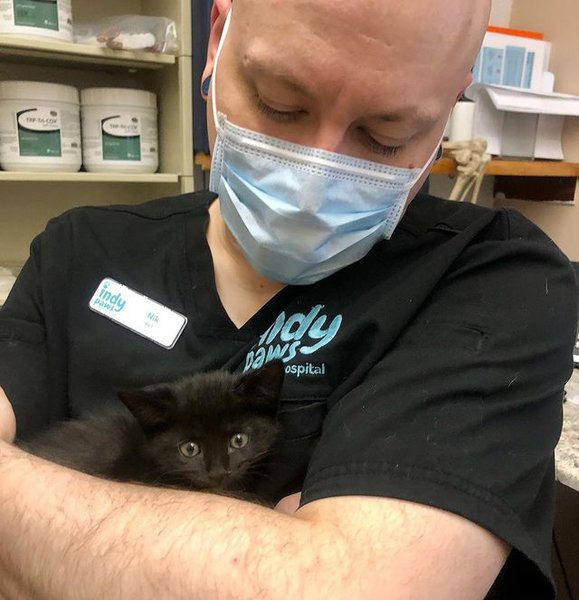 Indy Paws Veterinary Hospital aims to be the most respected vet in Indianapolis, and they strive to achieve this through continuous innovation and education. Dr. Kiersten Wiley, a doctoral graduate of Purdue University School of Veterinary, took over the ownership of this clinic from Dr. Angela Smith in 2017, leading to the new name – Indy Paws Veterinary Hospital.
Dr. Rebecca McGovern, who first graduated as an Animal Scientist from LSU before proceeding to Mississippi State University for vet medicine, is another experienced and highly-skilled vet in this hospital. The hospital offers a wide range of professional services like digital radiology and complete emergency services to meet almost all kinds of pet needs.
Indy Paws vet is a family pet hospital, and from their positive reviews, it is evident that they are reliable and trusted. Pet owners can book an appointment online, and new customers can check out the "New Client Information" section on their website to make it quick and easy to book appointments.
Similarly, their online pharmacy store makes it easy to access drugs, food, and medications for pets. They also provide a wide range of specialist services like surgery, radiology, dental treatment, and much more.
Highlights
The hospital is close to the eastern dwellers of downtown Indianapolis.
Pet parents can consult doctors in this hospital remotely through their telemedicine services.
This hospital attends to emergency cases, in addition to routine pet care.
Indy Paws operates an online Pharmacy store that brings convenience to people.
Services
Wellness and Preventative Care

Bloodwork and urinalysis
Ultrasonography
Intestinal parasite evaluation
Dermatology
Digital Radiology
Microchipping

Surgical Services

Surgical Services Offered
Dental complete oral assessment and treatment (COHAT)

Emergency Services

Hit by car or trauma
Uncontrollable bleeding
Bloated or swelling abdomen; unproductive retching
Puppy with vomiting and diarrhea
Active seizures
---
7. Michigan Road Animal Hospital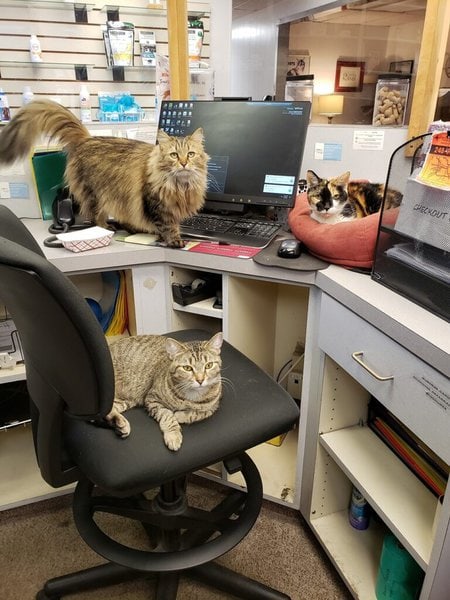 The Michigan Road Animal Hospital was founded in 1957, and since then, it has been serving pet parents in Indianapolis with quality routine care. With over 15 qualified staff at the hospital, they focus on providing the best experience in animal care in a serene environment.
This hospital is headed by Dr. Alice C. Estes. Other associate veterinarians include Dr. Robin S. Wagner, who obtained her first degree in veterinary medicine at the University of Georgia and then a Ph.D. in Physiology at the Medical University of SC in Charleston.
They have been accredited by the American Animal Hospital Association AAHA since 1963, signifying their high professionalism and excellent services. The hospital is also the 2021 winner of Nextdoor's Neighborhood award. It gives back to the community by providing job shadowing services for those who want to learn about veterinary, rescue, and rehabilitation programs for animals and pet group services.
Appointments are made directly from their website or online platforms. Users can also download their apps on the Google play store and Apple Store to enjoy unlimited access to their services and online store. Pet parents can visit the hospital from Mondays to Sundays, but they are closed on Sundays.
Highlights
Michigan Road Animal Hospital operates an app downloadable at Apple and Google Play stores.
The hospital supports the community through its job shadowing services.
The hospital is AAHA-accredited.
They offer boarding and daycare services for pets, a service that pet owners with busy schedules may appreciate.
Services
Laboratory Diagnosis

Blood profiles
Urinalyses
Histopathology
Cytology
Complete blood count

Emergency Services

Prolonged seizures
Hives and swelling
Uncontrolled vomiting
Toxin ingestion
Sudden unsteadiness

Cat and Dog Boarding and Daycare services
---
6. Shelby Street Animal Clinic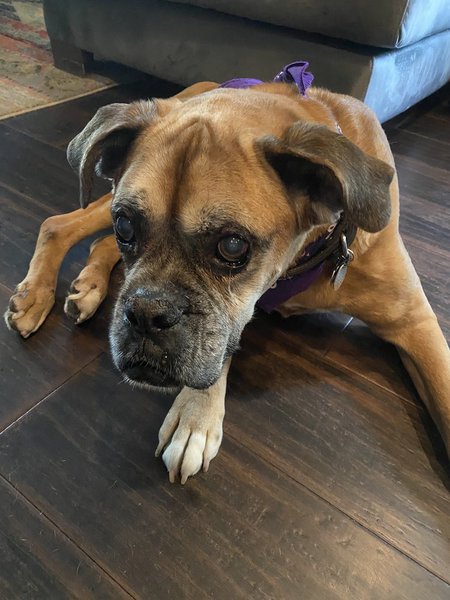 Pet owners looking for a vet that feels more like a family in Indianapolis can turn to Shelby Street Animal Clinic. Established in 1950, this animal clinic has become a household name for all pet parents in Indianapolis. Drs Philip Borst and Randy Wilson are two of the prominent doctors in this clinic, and they have vast experience in caring for four-legged creatures.
The environment of this hospital is quite welcoming, serene, and calm for the whole family to relax while their pets receive treatments. Shelby Street Animal Clinic has positive reviews from pet parents in and around Indianapolis for their outstanding works. They operate strictly on appointments, and new patients have a dedicated space on their website where they can learn how to get started.
In addition, the vast resources they make available on their website are pretty invaluable. From those resources, pet caretakers can learn to prevent many diseases that lead to an emergency. The focus is more on nutrition and wellness care to maintain the health of our animal friends.
The veterinary clinics offer a wide range of payment for services, including debit cards, credit cards, and cash deposits. Pet owners can take advantage of their CareCredit program for a special payment arrangement that can span over six months, with other incentives included.
Highlights
Shelby Street Animal Clinic has a serene environment and a kid-friendly waiting room for pet owners to wait while their animal friends receive treatments.
Though strictly on booking, appointments for consultation in this clinic are straightforward.
They support CareCredit for spreading bills over a period.
The clinic has abundant educational resources to help pet owners avoid issues that can lead to emergencies.
Services
Emergency and urgent care (unavailable after hours)
Routine and wellness care for cats and dogs
Full physical exam
Cleaning of gums and teeth
---
5. South Side Animal Hospital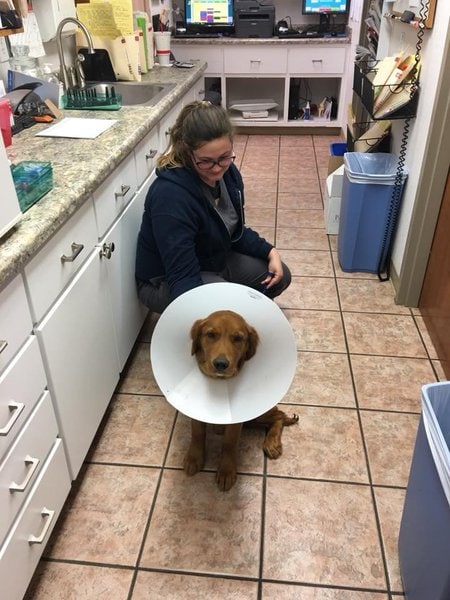 South Side Animal Hospital is a full-service vet clinic that renders emergency and routine dental, medical, and surgical treatments to ailing pets in Indianapolis. It was founded in 1968 by Dr. Joe Holder, but Dr. Darcie Evans, the longest-serving associate in the clinic, is now the practicing owner. Dr. Jennifer Ridge, a doctorate graduate from Purdue, works with Dr. Evans to attend to pets in this clinic.
In addition to pet care, this clinic is calm and welcoming to pet parents. It also has many educational blogs targeted at helping pet owners maintain their animal companion's health. First-timers to this place will have no challenge locating it because of its centrality. Appointments are, however, by phone calls or by filling a form online.
This animal clinic operates a Pet Selector program that helps to match people's personalities with the right pet for them. The online process requires submitting some personal information and getting the consent of other family members. The selector also allows users to explore particular pets like birds, horses, dogs, cats, and small animals to see if they might like them.
South Side Animal Hospital only treats cats and dogs. If you have other pets, they may not be the hospital to consult. For emergencies, they advise that you call them before coming, so they can advise you appropriately and also prepare before your arrival. Their Veterinary education offers insights into different aspects of pet care that are undoubtedly beneficial.
Highlights
This animal hospital helps people to identify what pet best fits their personality through their Pet Selector program.
They have a blog dedicated to enlightening pet caregivers on how to care for different conditions in their animal friends.
This animal hospital takes care of emergency and routine pet care.
Services
Spays
Neuters
Declawing
Cherry Eye Corrections
Tail Docking and dewclaw removals (puppies only)
Cystotomies (bladder stone removal)
Ear hematoma
Gastropexy
Euthanasia
Radiography
In-house bloodwork
---
4. The Neighborhood Veterinarian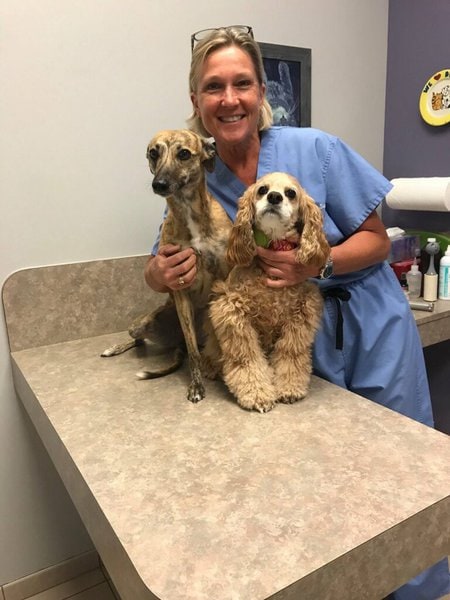 The Neighborhood Veterinarian started operating in Indianapolis in 2001, focusing on and providing personal and professional care to pets. Dr. Susan Bartz is the lead veterinarian at the facility. She bagged her first degree in veterinary medicine from Purdue University before proceeding for a Master's Degree in Animal Science at Montana State University. Her assistant, Annie, also graduated from Purdue, where she studied Aquatic Animals but has garnered tremendous experience while working with Dr. Bartz.
Beyond their professional medical care and surgery, they also provide boarding services and microchipping, which help pet parents find their lost pets easily. Pet owners can walk through their front door to see a doctor or book an appointment online for pet care services and enjoy a personal kind of animal care service. You can easily find them on Facebook to learn more about their services.
The Neighborhood Veterinarian is AAHA-accredited, and its primary goal is to provide quality yet affordable services tailored to the customers' needs, such that each pet patient is treated equally and has access to the best veterinary treatment. In addition, its website contains resources where pet owners can learn about their pets and other matters concerning the care of pets.
With an online store, pet owners can quickly order foods, drugs, and other items their pets will need, and customers can enjoy free standard shipping for orders above $38. They are open from Mondays to Saturdays and closed on Sundays.
Highlights
This clinic is accredited with BBB, AVMA, IVMA, and AAHA.
Their BRACWellness plans, namely Senior, Junior, and Basic, cover cats and dogs of different age ranges and help pet parents with financing the veterinary bills.
They have an online pharmacy store where customers can order animal feed and other items.
The establishment offers free standard shipping for pharmacy orders over $38.
Services
Examination
Vaccinations
Anesthesia and Surgery
Dental Care
Ultrasound
Senior care
Puppy and kitten care
Behavioral consultation
Boarding
Microchipping
---
3. Broad Ripple Animal Clinic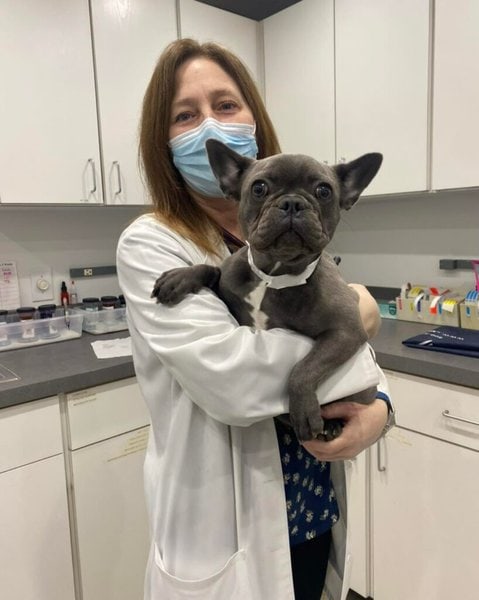 Meet the 2021 IndyStar Best Things Award winner – Broad Ripple Animal Clinic. This award celebrates the best business and services in Indianapolis. Based on readers' votes, this clinic ranked first. This multiple award-winning animal clinic came onboard in 1981, and since then, it has been delivering quality pet care to pet parents in Indianapolis.
Dr. Bill Neumann, a graduate of Purdue University, is the lead veterinarian in this clinic, and he has been actively involved in animal care since 1999. He is among the few vets in Central Indiana to become a Diplomate of the American Board of Veterinary Practitioners, Specialty Canine, and Feline Practice. Other vets include Dr. Lisa Sponsler from Purdue University, Dr. Heidi Rice from Michigan State University's College of Veterinary Medicine, and others.
Broad Ripple Animal Clinic is part of 15% of America's vet clinics accredited by the AAHA. They have won several awards, including Angie's List Super Service Award, which they have received ten times. Aside from a rich content source from their blogs, they have an online pharmacy where pet parents can easily purchase drugs and pet food for their lovely pets here.
Pet Parents can book appointments online or by phone for prompt treatment. With a sizable number of veterinary doctors on call, they can trust that their animal companions are in one of the best hands.
Highlights
Many experienced and highly-skilled veterinarians attend to pets in this clinic.
Offers extended office hours for pet owners with 9-5 work schedules.
They have an online pharmacy that provides easy access to drugs and food for pets.
AAHA, IVMA, and AVMA-accredited.
Services
Microchipping
Parasite Prevention
Wellness Exam/ Preventative Care
Puppy/Kitten Care
Laparoscopic Surgery
Spay And Neuter
Stem Cell Therapy
Surgery
Ultrasound
---
2. The Downtown Veterinary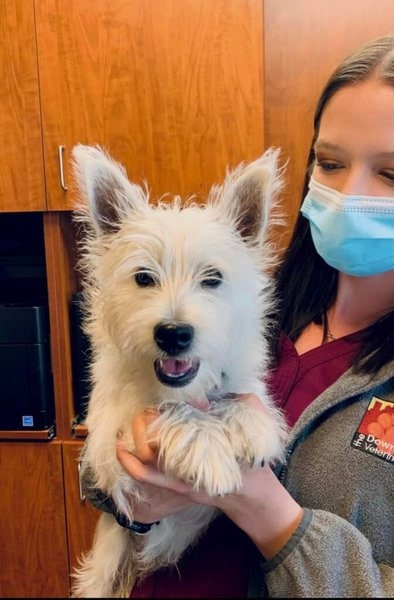 Pet owners looking for a budget-friendly vet in Indianapolis can check out The Downtown Veterinary. Their average monthly wellness plan starts from $45, and it covers a lot of services such as core vaccinations, parasite tests, and physical examinations. Their motto is "The Gentle Care Doctor," and this portrays their philosophy of practice.
The Downtown Veterinary is an award-winning vet, with the 2019 Super Service award being one of their outstanding awards. They are also AVMA, IVMA, and CIVMA accredited with an A+ rating from their Better Business Bureau (BBB) accreditation. The hospital is also one of the few vets that offer pet adoption in Indianapolis, in addition to the comprehensive medical, surgical, and dental care they offer.
As the name suggests, downtown neighbors and Central Indiana residents will find the location of this clinic convenient. It sits in the famous Chatham Arch neighborhood, and its first operation as a vet clinic began in March 1996. Dr. Tom Buchanan, a Wabash College and Purdue University School of Veterinary graduate, is the practice owner of this clinic.
Other staff vets in this clinic include Dr. Trish Wiggers and Dr. Kim Cline, who are both skilled and experienced. The Downtown Veterinary operates an online pharmacy store where pet owners can buy supplies for their animal companions. Reviews from pet owners in Indianapolis who have used this clinic testify to their devoted and professional care for pets.
Highlights
The Downtown Veterinary has three wellness plans for pet owners to enjoy huge savings on routine care of their pets – Gold ($82.61 per month), Silver ($60.05 per month), and Bronze ($44.35 per month) – all of which requires an additional one-off contract fee of $39 that is non-refundable.
This vet offers interested Indianapolis residents the opportunity to adopt a pet.
Its online pharmacy offers huge convenience for pet owners and free shipping for orders above $49.
Accreditations from vet medicine associations in Indiana and the US portray them as eminently fit for pet care.
Services
Routine and Advanced Dentistry
Behavioral Counseling
Digital Radiology
Geriatric Care
Special Evaluation and Referrals
Pediatric Care
Ultrasound
Vaccinations
In-House Advanced Laboratory Testing
Internal Medicine Evaluation
---
1. Mobile Vet Care, Indiana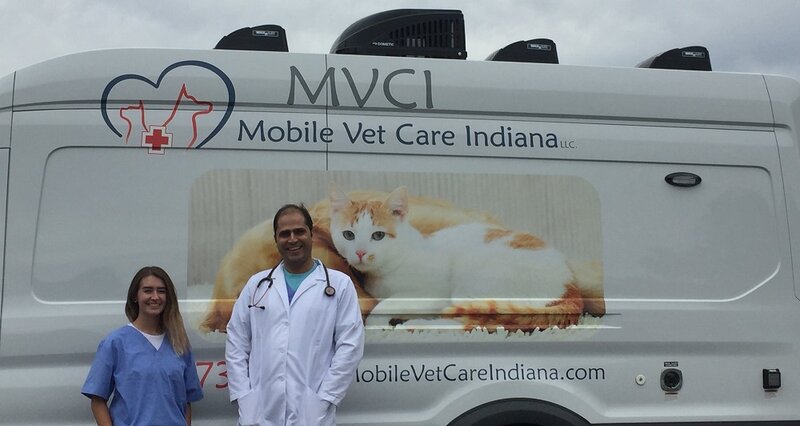 Taking your animal companions to a clinic for treatment or routine care can be stressful and, for some, impossible because of work and other personal engagements. But to overcome this stress and ensure convenience for pet parents is why Mobile Vet Care Indiana (MVIC) exists. With a phone or online appointment, a team of experts from this clinic will arrive at your doorstep to attend to your animal companion.
MVCI has 26 service areas within Indianapolis and the environs that it covers. Some of these areas include Lebanon, Arcadia, Whitestown, and Pendleton. A complete list of the remaining service areas is on their website. The mobile clinic works with well-equipped vans that carry the staff and gadgets used for diagnosis and treatment at home. Apart from its convenience, MVCI operates longer than most other vets in Indianapolis.
The mobile clinic operates on Saturdays and Sundays when most others are closed. Dr. Bashir Khan is one of the vets operating in this mobile clinic, and he holds a Master's degree in Veterinary Surgery and Radiology from COVAS, Mannuthy, India. He also attended Boren Veterinary Medical Teaching Hospital, Oklahoma State University, for training, which he completed in May 2014.
Because this clinic is a mobile one, it does not handle cases that require hospitalization or emergency care. However, it may help to facilitate a referral to another animal care hospital when needed.
Highlights
MVCI operates longer than most other clinics. They are open 24 hours on Saturdays and Sundays.
The mobile clinic provides home services for pet owners within and outside Indianapolis.
MVCI offers in-home euthanasia for old pets that are living with chronic pain.
The clinic serves a large part of the Metropolis because it is mobile.
Services
Lab Work

Ear Cytology
Blood Glucose Checkup
Heartworm Test
Urine Examination
Intraocular Pressure Checkup
Schirmer's tear test

Outpatient Care

Urinary Tract Infection
Skin Allergies/Infection
Treatment of wounds, abscesses, and cysts
Body Weight loss
Eye discharge/infection
Deworming

Vaccinations
Wellness Exams
Dental Cleaning and Care
Micro-Chipping
---
Related Questions
---
Can You Get A Cat Declawed In Indiana? Yes, it is not illegal to declaw your house cat in Indiana, with the exception of big cats. Besides Indiana, a number of other US states have outlawed declawing big cats, such as lions and tigers. There are many vets that can help out in this. One of them is Shelby Street Animal Clinic, located at 3315 Shelby St. Indianapolis.
How Much Does It Cost To Declaw A Cat In Indiana? Declawing a cat in Indiana can cost between $200 to $500, depending on the method used, the cat's age, and the vet. Declawing using the Resco Clipper method is generally cheaper than the Laser method. The risk with the former approach is that the claw can regrow and cause infection.
How Much Does It Cost For Spaying A Dog In Indiana? The cost of spaying a dog in Indiana can range from $50 to $100, depending on the dog's weight and whether it is pregnant. Also, some animal clinics are more expensive than others. That's because the procedure requires high-quality anesthesia, and the type used can determine the cost of the procedure.