Louisville is Kentucky's largest city and the world's headquarters of disco balls. It is also the hometown of the famous boxing champion, Muhammed Ali, who passed away in 2016 due to complications from a respiratory illness. Unlike humans, most companion animals mask their ill health until it gets critical. Moreover, pets age faster than humans, so keeping an eye on their health is vital.
In a city housing over 1.2 million people, cats and dogs are by far the commonest, although several exotic pet shops exist across Louisville. Over 160 restaurants welcome dogs to their outdoor tables, making this city the most pet-friendly in Kentucky. Many pets can lead a healthy and happy life with routine checkups, vaccinations, and other preventative care, thereby driving the rise in veterinary care establishments across the city.
Louisville is home to many veterinary outfits that also specialize in exotic pets. The information in this article can help you decide which vet to patronize depending on the case at hand, your location, and the establishment's reviews.
26. Stonefield Veterinary Associates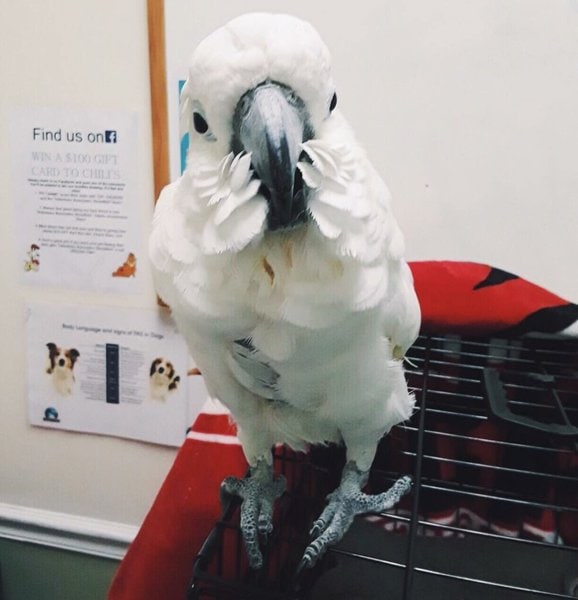 Stonefield Veterinary Associates prides itself as a pet care hospital with experience and compassion. The family-owned, full-service practice began operations in Louisville in 1991, focusing on four-legged pets, those with wings, and those that shed their skins. As such, it is the go-to hospital for cats, dogs, birds, reptiles, and exotics. The owner of this practice, Dr. Samuel B. Vaugh, is a board-certified expert in Avian Medicine and Surgery and is also certified as a Fear Free doctor that helps companion animals alleviate anxiety and fears during visits.
The team working with Dr. Vaugh includes two senior technicians (Beau Philpott and Sherri Bishop), an office manager (Kathy Waterbury), an accounting manager (Cari Hylton), and Kelly Vaugh. They are all animal lovers and owners with ample experience in their specialties. Together with the practice owner, the team at this hospital takes enough time to discuss pet wellness with their owners to get the most accurate diagnostic findings and treatment plans.
Pet parents can reach the hospital through their lines for appointments or send them an email. They welcome both routine and emergency cases during their office hours, but owners may have to look elsewhere for emergency care outside of opening hours. Pet owners can register and download their app for faster appointments and liaisons with the hospital staff, and it is available for Android and iPhone users.
The reviews of this veterinary establishment on Google, Facebook, and Yelp have mainly been positive. For instance, it is rated 4.5/5.0 by over 250 reviewers on Google, while over 20 reviewers rated it 3.5/5.0 on Yelp.
Highlights
Appointments at this hospital are straightforward, and many pet owners applaud it for a reduced waiting time.
The location is also convenient for pet owners in Helmsdale, Sunderland, Moser, and neighboring surroundings.
The helmsman at this hospital is board-certified for Avian Medicine and Surgery, and he's also a Fear Free pet caregiver.
In addition to pet healthcare, this hospital also offers grooming services to make companion animals look their best.
Services
Surgery & Internal Medicine

Spaying & Neutering
Mass removal
Abdominal and skin biopsies
Cystostomy
Splenectomy

Dentistry

Broken or loose teeth
Bad breath
Facial swelling
Excessive salivation
Difficulty chewing and eating
---
25. Doerr Animal Clinic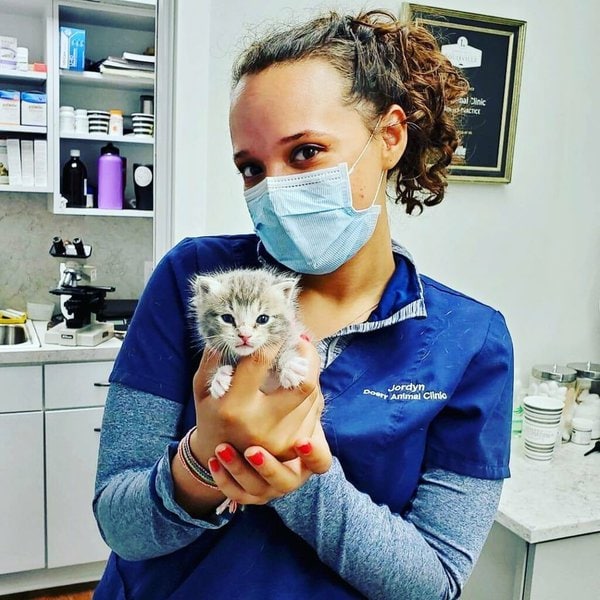 The doors of Doerr Animal Clinic first opened to pets and their owners in Louisville in 1972. From that time to date, the clinic continues to offer comprehensive care, boarding services, and urgent care to pets. As a testimony to its commitment to service, excellent work ethics, and values, it was once voted "Best of Louisville." This clinic is named after its founder, Dr. Doerr.
The care team at this place consists of four veterinarians and a hospital manager. Dr. Pat Turns, the owner of this practice, once served as an officer of the US army for five years before venturing into Veterinary Medicine. He graduated from Purdue University School of Veterinary Medicine in 1995 and practiced as a small and large animal veterinarian in several places before purchasing this practice from Dr. Doerr. The other three veterinarians – Dr. Rachel Cohn, Dr. Hannah Kurtz, and Dr. Kyra Hay – are passionate pet parents besides being seasoned veterinarians.
First-time visitors will usually fill out a patient form, accessible on the clinic's website. They advise pet owners who haven't downloaded and filled out this form to arrive at least 10 minutes before their scheduled appointment time. The receptionist will always guide first-timers on the list of documents to bring along when visiting with their pets.
All major cards are accepted for bill settlement by this establishment, just as they accept correctly identified personal checks and pet insurance. Most of this practice's past and present customers adjudge it to be excellent in service delivery, as seen in their 4.9/5.0 ratings from over 270 reviews on Google.
Highlights
This clinic offers boarding services to pets whose owners will be away for a while.
The wait time for appointments is short, going by pet owners' reviews.
Owners of companion animals can purchase drugs, food, and treats for their pets from the "Shop and Rx" store of this clinic.
There are plenty of educative resources for pet owners, especially first-timers, on how to take care of their animal buddies on their website.
Services
Wellness & Prevention

Vaccination
Nose-to-tail wellness exams
Age-specific assessments
Parasite prevention & control
Nutritional counseling

Advanced Care

Orthopedics
Ophthalmology
Cardiology
Oncology
Physical rehabilitation
---
24. Aloha Veterinary Acupuncture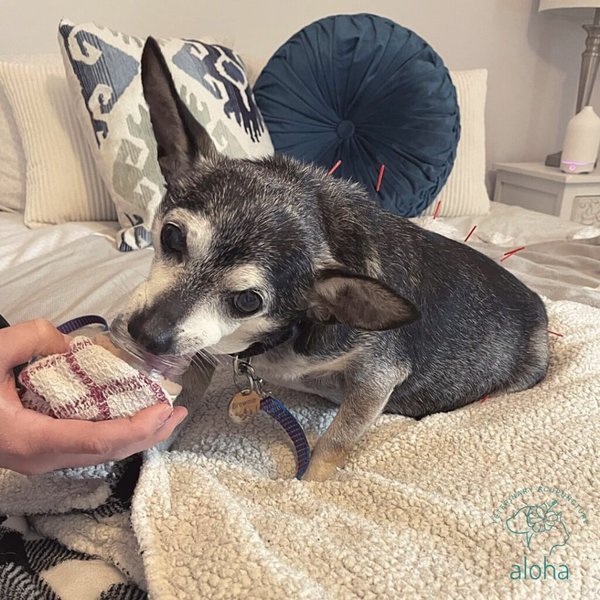 Minimally invasive procedures like acupuncture are fast gaining traction in veterinary care, given its approval by the American Veterinary Medical Association as a valid treatment method for animals. In Louisville, one medical acupuncture clinic that pet owners can check out is Aloha Veterinary Acupuncture. It is a mobile business where the team visits pets at home to care for them.
Dr. Teresa Kho-Pelfrey, a certified Veterinary Medical Acupuncturist or cVMA, is the owner and veterinarian of this practice. She focuses on animal treatment and ongoing care using veterinary acupuncture. Born in Hawaii, Dr. Kho – as fondly called – received her Doctor of Veterinary Medicine degree from Ross University in the Caribbean. Her desire to care for her aging companion animals less painfully attracted her to acupuncture.
Pet owners desiring an acupuncture treatment for their animal buddies through this practice would have to request an appointment online or by phone. Alternatively, they can chat with the customer service agent on their website. That said, not all consultations with the acupuncturist require physical presence; sometimes, a video call may suffice.
Anyone requesting the services of this practice will usually have to pay for travel in addition to the treatment cost. The travel fee, however, depends on how far the destination is from Tom Sawyer State Park. First-time consultation attracts a $200 plus travel fee, usually lasting for an hour. Ongoing treatment costs $100, while video consultation attracts a fee of $40. Every distance beyond 50 miles draws $0.5 per mile.
Highlights
This practice is open for consultations every day of the week.
Some of their ongoing wellness packages come with massive discounts.
Dr. Kho is the owner and acupuncturist of this mobile clinic and happens to be a Level 3 Fear Free certified professional, guaranteeing little or no anxiety in pets during their procedures.
The first 50 miles do not impose any travel fee, and the subsequent payment of exceeding 50 miles is pretty affordable.
Services
Physical exams
Video consultations
Ongoing treatment with acupuncture
---
23. Bardstown Road Animal Clinic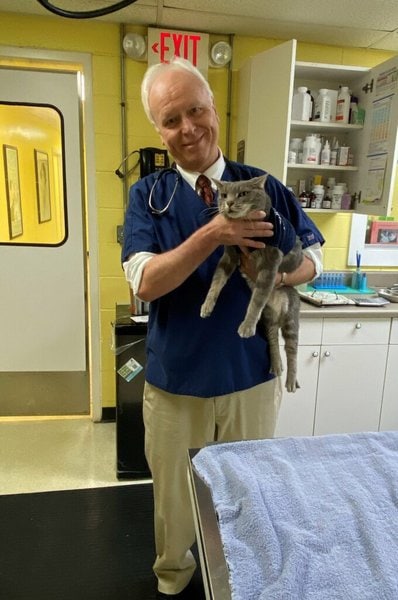 Dr. Delf Bridges, a 1982 Auburn University graduate, works with a team of six other members at Bardstown Road Animal Clinic to care for companion animals. Many of these team members, including the veterinarian, have over 20 years of experience dealing with small and large animals. And besides routine and emergency pet care, this veterinary clinic is a place to go for pet owners seeking grooming and boarding services for their feline and canine buddies in Louisville.
Here is a clinic with one of the most comprehensive pet medication stores for refills or purchases. This clinic rewards anyone that refers a pet owner to them for pet care or medication refill with a $10 gift certificate usable on their next visit. As an animal clinic that values customer trust, this establishment takes time to educate its customers on available treatment options while also educating them on how best to care for their companion animals.
Bardstown Road Animal Clinic is rated 4.8/5.0 on Google by 370 reviewers and 4.5/5.0 from 36 reviews on Yelp. The general feedback from those who have visited this practice is that their prices are reasonable and that the veterinarian is not only seasoned but tirelessly attends to pets and their owners.
Highlights
Online appointment is available on this clinic's website, although phone appointments are also accepted.
The clinic has a dedicated Pet Portal for keeping medical records of all pets for easy access in case of an emergency referral.
Pet owners who refer customers to this clinic get a $10 gift certificate usable at their next visit.
This clinic operates for extended hours during its opening days, and they are among the few veterinary centers opening as early as 7:30 am.
Services
Pain management
Pet bathing
Boarding services
Radiology (X-rays)
Nutritional counseling
Dental care
Microchipping
Spaying & Neutering
---
22. Urban Village Veterinary Care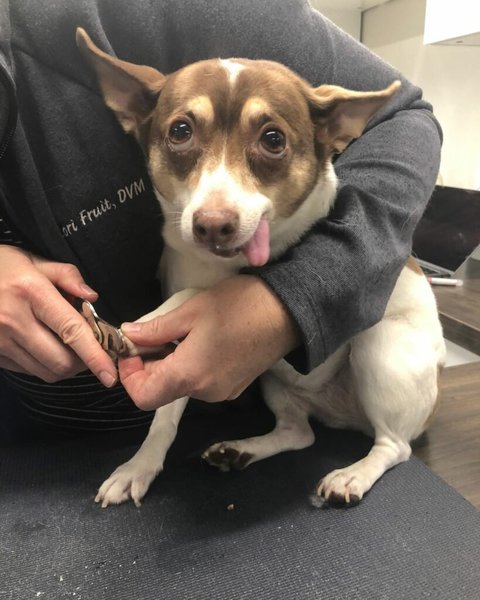 Only a few veterinary healthcare outfits have the sterling feedback that Urban Village Veterinary Care has. On the three leading feedback platforms (Google, Facebook, Yelp) that customers go to share their experience with a business, this animal care outfit scores 5.0/5.0 from over 200 reviews. The secret of this impressive customer satisfaction is perhaps the care approach of this establishment, as it prides itself in shattering old standards of animal care and inventing new ones.
This veterinary center is located in Louisville's Crescent Hill neighborhood, offering various services ranging from wellness care to preventative medicine. Two veterinarians, Dr. Lori Fruit and Dr. Sara Rudwell, co-own and operate in this establishment to meet pets' healthcare needs. Both doctors studied for their DVMs at the Purdue University School of Veterinary Medicine, although each enrolled and graduated at different years.
Dr. Lori is a Fear Free certified veterinary practitioner, making most pets feel less anxious or fearful around her. Dr. Rudwell, on her part, is VetStem certified, enabling her to provide outstanding regenerative medical care to small animals using stem cells. Both are passionate pet parents besides being professional animal healthcare providers.
Pet parents considering using this place can access all the forms needed on their website. Doing so saves time on their first visit, and they can feel what their facilities look like through their online tour. The establishment's receptionist confirms all appointments made via phone call, and the process for booking one is hassle-free. A person can choose to make online appointments or submit a request on their website.
Highlights
Urban Village Veterinary Care has an accessible and ample parking lot for their customers to park their cars.
It offers free pedicures for dogs coming for checkups.
This establishment operated an online and onsite pharmacy store that caters to pet food and drug needs.
Online appointments are also possible with this establishment; they confirm such appointments through phone calls.
Services
Exams and consultations
Surgery
Vaccinations
Preventative medicine
Nutritional counseling
Canine reproductive services
---
21. Shively Animal Clinic & Hospital PSC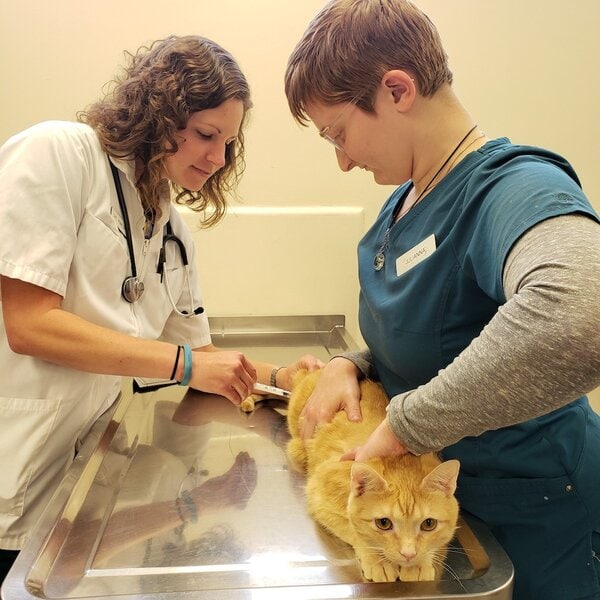 One pet hospital in Louisville that allows owners to walk in and receive care for their animal buddies without any prior appointment is Shively Animal Clinic & Hospital. Its team of eleven veterinarians, many technicians, and other staff makes it possible to sustain this style with minimal waiting time from pet owners. Established in 1959, this veterinary outfit attends to four-legged animals, avians, pocket pets, reptiles, and exotics.
Pet parents can turn to this 63-year-old establishment for routine and emergency care for their companion animals. However, only existing customers can come for emergency care anytime; first-timers must target their business hours for the needed care. Their laboratory and diagnostic equipment are state-of-the-art to produce results of tests and X-rays very quickly for optimum care.
From many comments and feedback regarding this center, their prices are among the most competitive and affordable in Louisville. However, given the no-appointment operation mode, pet owners planning to patronize this center may experience longer waiting times, especially on days when many people visit. But from the over 2,900 reviews on Google, this establishment's ratings of 4.2/5.0 suggests consistency in its operation mode since it started over sixty years ago.
With its fully-stocked on-site pharmacy, owners can expect no disappointments in drug refills or purchases for their pets. The veterinary hospital also runs a blog that dishes out news and updates about best practices in pet parenting. Visiting pet owners can settle their bills using any major credit cards, CareCredit, or their personally verified checks.
Highlights
Operates a dedicated line (502-778-995) for prescription refills.
Existing customers can access emergency care for their pets at this establishment 24/7.
The establishment is open every day of the week for pet owners' convenience.
Welcomes drop-offs and walk-ins without any prior appointment.
Services
Routine Veterinary Care

Physical exams
Vaccinations
X-rays
Dermatological care

Surgeries

Spaying and neutering
Internal surgery
Laser therapy
Dental surgery
Ear crops
Full endoscopy
---
20. The Animal Hospital Of The Highlands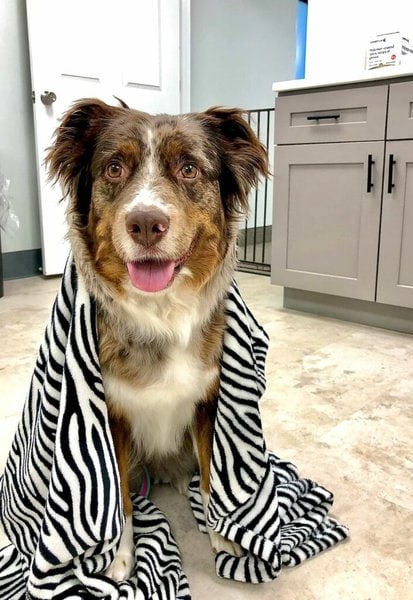 The three qualities that The Animal Hospital of the Highlands upholds in its operational model are excellent communication, a Fear Free approach, and outstanding education. As such, when pet owners approach them for the health needs of their canines or felines, they take their time to listen and explain treatment options to them. This neighborhood veterinary practice specializes in regular veterinary care for cats and dogs and may not be a hospital of choice for specialty or emergency pet needs.
Dr. Allison Webb is the practice owner of this veterinary hospital, and she is a 2005 graduate of the Auburn University College of Veterinary Medicine. She's been practicing for over 17 years, and by locating this business at the famous Douglass Loop, Dr. Webb has made Louisville her new home. She has mastered how to make four-legged creatures comfortable and less anxious while receiving the care they need. The hospital runs a well-stocked online pharmacy that delivers food, drugs, and other supplies to the doorsteps of pet parents at their request.
This veterinary hospital supports online appointments through its dedicated Pet Portal. While it hasn't garnered much feedback from its customers on major platforms, the few who rated it on Google, Yelp, and Facebook gave it 5.0/5.0. One recurring customer commendation about this veterinary center is its bright and clean facilities. The timely and caring response of the practice owner also attracted many thumbs up from pet owners.
Highlights
This veterinary hospital has a dedicated Pet Portal that allows pet parents to schedule appointments online and access their pets' medical records.
Their online pharmacy store caters to pets' food and drug needs with seamless home delivery through their partners.
Appointments are possible through online means and phone calls.
Customers adjudge the pricing of this veterinary hospital as being highly reasonable.
Services
Preventive Care/Wellness Exams

Parasite prevention and control
Vaccinations
Weight management
Behavioral health

Surgeries

Spaying and neutering
Dental care/surgery
---
19. Plantation Animal Clinic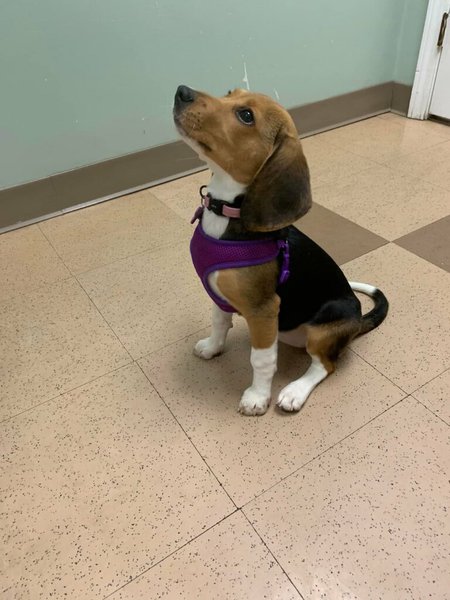 Plantation Animal Clinic is a small animal practice in Louisville's Metro Community dedicated to offering personalized healthcare to cats and dogs. The clinic began operations in 1970, focusing on surgeries and general healthcare for four-legged animal buddies. It operates an online pharmacy that serves pets' food and medication needs within and outside its location. The workforce of this clinic consists of three seasoned veterinarians and eleven other staff members.
The award-winning Dr. Elizabeth Bond, a 1999 graduate of Auburn University, is the owner of this animal clinic. Before her veterinary training, she attended the University of Kentucky for her undergraduate studies and worked for several years at this establishment before purchasing it in 2006. Dr. Bond is the 2010 winner of The Best Veterinarian in Louisville award, as voted by LEO Weekly's readers. She works with Dr. Courtney Kleinhelter, a 2008 Purdue University graduate, and Dr. Olivia Tyler, who holds a DVM from Auburn University College of Veterinary Medicine in 2018.
It's best to call the receptionist for an Appointment, but if that is not feasible based on circumstances, this establishment allows walk-ins, although it may come with a slight delay if it's a busy day. This animal clinic has a 4.9/5.0 rating from over 90 reviewers on Google and more than 40 reviews on Facebook. The general consensus reveals that the staff and doctors are very caring and skilled at what they do. Many also believe that their services are priced in a fair manner.
Highlights
Both appointments and walk-ins are welcomed at this clinic.
Plantation Animal Clinic also offers house calls for professional at-home pet care, depending on the situation and unique arrangement.
The clinic and its veterinarians have won different awards at various times, signifying their professionalism and service quality.
It is among the few animal clinics in Louisville offering Class IV Laser therapy treatment for pets to reduce pain and ensure quick healing.
Services
Surgical Services

Spaying or neutering
Growth and mass removal
Injury and wound treatment
Dental surgery
Ophthalmic and orthopedic treatment
Birth complications

General Pet Care

Class IV laser therapy
In-house diagnostics
Microchipping
Ultrasound
---
18. BluePearl Pet Hospital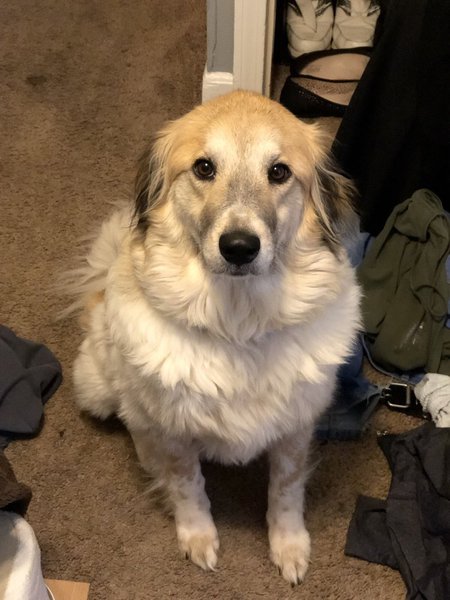 Located on a 13,500-sq-ft space in the Greater Louisville region, BluePearl Pet Hospital is one of the several branches of this specialty and emergency pet care establishment in the country. It is a secondary healthcare facility that serves pets and their owners in multiple Louisville regions such as New Albany, Clarksville, Jeffersonville, and several Indiana and Kentucky communities.
Seven veterinarians work at this hospital, five focusing on emergency medicine. Dr. Kayla Bulava and Dr. Rachel J. Chapman are among the five emergency vets, while Dr. Forrest Cummings specializes in Internal Medicine. These specialists handle all emergency cases relating to cats, dogs, pocket pets, and exotics. And for specialty care, they only receive referrals from veterinarians in Louisville, not from pet owners.
Since emergency cases are time-dependent, this hospital requires that pet owners communicate with them on the phone to make adequate preparations and fashion treatment plans before their arrival. Bill settlement is usually at the point of service rendering, and the hospital has made it easy by enabling online payments at all their branches nationwide.
Many pet owners who have used this facility rate their doctors and staff high on professionalism, customer service, and experience. However, a few others believe that this facility is understaffed, leading to complaints about the occasional lapses in service delivery. This establishment is listening to its customers and is thus increasing its workforce by hiring additional staff.
Highlights
This pet hospital has sophisticated diagnostic equipment such as 64-Slice CT Scanner, which is not commonly available elsewhere.
They offer minimally invasive solutions like interventional radiology to combat ailments such as bladder stones.
Emergency pet care at this hospital does not require appointments, but their specialty care does.
BluePearl Pet Hospital does not welcome routine pet care services like vaccinations, minor surgeries, Parasite Prevention and Control, and other primary healthcare needs of companion animals.
Services
Emergency Medicine

Collapse episodes
Hit-by-car accidents
Severe diarrhea
Ingestion of poison, objects, or medications
Difficulty breathing and urinating
Animal attacks

Surgery

Fractures, tendons, and ligament injuries
Cancer
Respiratory tract infections
Heart defects
---
17. Jefferson Animal Hospitals
Established in 1978, Jefferson Animal Hospitals is a two-location healthcare facility for pets in Louisville, Kentucky. The first center, which caters to all emergency and trauma cases, is located at Outer Loop, while the Fern Creek center attends to all routine wellness care cases. Both centers operate for longer hours, with the emergency branch established on May 1, 1980, opening at all times throughout the year.
Dr. Patricia Kennedy Arrington heads a team of twelve veterinarians who attend to emergency cases at Outer Loop center. She and her husband founded this hospital in 1978 and ensured it got accredited by the American Animal Health Association (AAHA) that same year. The Fern Creek wellness center has four veterinarians plus the founder – Dr. Arrington – attending to pets and their owners. From what started as a practice in a three-bedroom apartment in 1978, this establishment is now arguably one of the leading veterinary hospitals in Louisville and nationally.
The hospital welcomes life-threatening emergency cases without prior appointments. Still, pet owners must book an appointment or call ahead if the cases they present are less complicated. Both centers accept Pet Insurance, CareCredit, and major credit and debit cards for bill payments.
Reviewers affirm the professionalism of the staff and doctors at this facility. However, many also opine that their prices are on the high side. Given the general scarcity of emergency services in Louisville, pet owners can also experience slight delays from this hospital's emergency location, particularly on busy days.
Highlights
Jefferson Animal Hospitals is the only facility that accepts blood donations from eligible pets in Louisville.
Both clinics are AAHA, AVMA, and SVME accredited, signifying their adherence to the highest professional standards of operations.
Fern Creek wellness center veterinarians are certified Fear Free to make pets feel comfortable during visits.
The hospital offers a MediPet Plus package for kittens, puppies, adult cats, and dogs that allows access to premium care at a monthly subscription fee.
Services
Emergency and Trauma Care

Pet poisoning
Oxygen ICU
24-hour nursing care
Diagnostics services
Advanced surgical care

Wellness Care

Pet dental care
Pain management
Hospitalizations
Health wellness for travel
---
16. Fegenbush Lane Animal Clinic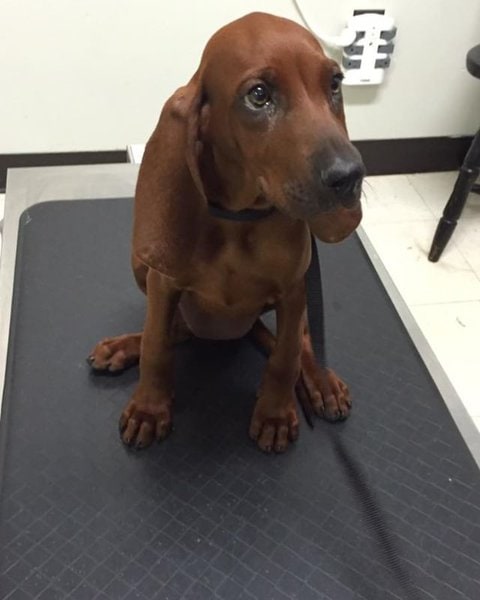 Fegenbush Lane Animal Clinic opened its doors to pet owners in Louisville in 1970. It is a privately-owned practice that focuses on grooming and offering quality healthcare for canines and felines. The clinic sets itself apart from others by providing independent waiting and exam rooms for cats and dogs and ensuring that the exam tables are padded and heated for pets' convenience.
Everyone who works at this practice is a pet parent, and they strive to attend to customers' companion animals like theirs. Dr. Roberta Meyer is the owner and veterinarian at this practice. She started working at Fegenbush in 1993 but bought the practice in 1999. Dr. Meyer's primary interests include feline medicine, dental and geriatric care, and behavioral medicine. She is a graduate of the Auburn University of Veterinary Medicine.
Felines who experience litter use problems can turn to this clinic for help, as the veterinarian specifically takes an interest in testing, treating, and helping owners with management tips. The other service areas that this practice excels at are treatments for allergies, itching problems, arthritis, and laser therapy procedures. Fegenbush Lane Animal Clinic primarily operates by appointments, but it also doesn't turn walk-ins away.
Many pet owners believe Dr. Meyer is a patient vet who takes excellent care of pets. However, many other customers opine that the services offered at this clinic are overpriced. Hence, from over 100 reviews on Google, this clinic only rates 3.9 out of 5.0.
Highlights
This clinic has a big parking lot for customers to park their cars during visits.
Online appointments are not available at this establishment, but pet parents can call this clinic to schedule an appointment.
This clinic has separate rooms for waiting and examination for cats and dogs.
Pets enjoy a padded and heated examination table at this clinic to make their experience extraordinary.
Services
Laser Therapy For Pain Management
Prescription And Specialty Diets
Arthritis Treatments
Grooming
Dentistry
Internal Medicine
Vaccinations
Geriatric Care
Microchipping
Prevention Of Ticks, Fleas, And Heartworms
---
15. Metropolitan Veterinary Specialists And Emergency Services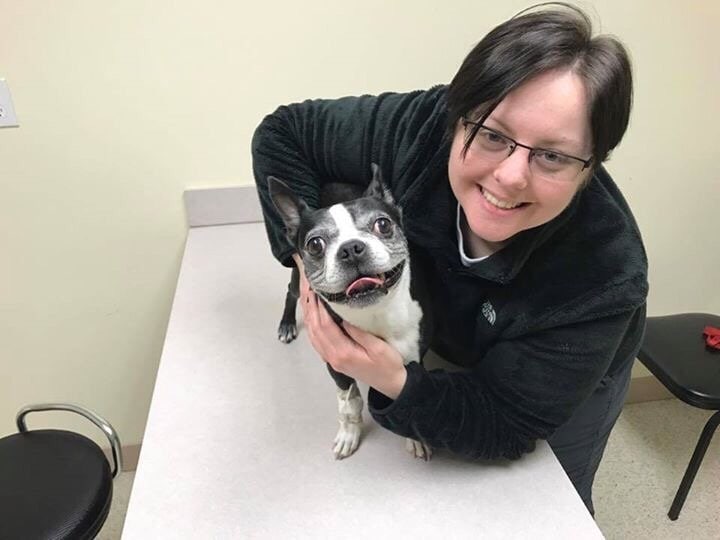 One of Louisville's leading emergency veterinary services serving the community and beyond is Metropolitan Veterinary Specialists and Emergency Services. Apart from attending to critical and emergency pet conditions, this practice has several board-certified specialists in Dentistry, Dermatology, Surgery, Ophthalmology, Internal Medicine, and Neurology that take referrals from other veterinary centers.
Since this is an emergency and specialty practice, pet owners cannot bring their companion animals here for routine wellness care. Even when they suspect that their companion animals are in a critical state, this establishment advises that they first check with their primary care veterinarian before heading to their practice. All specialty care is by referrals, and the referring veterinarian will always have to pre-inform the specialists at this practice before the arrival of their pets.
Since 2009 when the emergency service came on board, it has operated 24 hours a day, attending to the emergency healthcare needs of four-legged companions. However, the specialty services are only available on weekdays. The feedback from many pet owners who have used this facility is mainly positive, with many applauding the friendliness of their staff, experienced and compassionate specialists, and a great conducive environment.
While this veterinary outfit is rated 4.0 out of 5.0 from 1,050 reviews, it only manages to secure 3.7/5 on TopVet and 3.0/5.0 on Yelp. The major complaints by the critical reviewers are that it sometimes takes time for doctors to see their companion animals, and their services are costly.
Highlights
Appointments are unnecessary for emergency cases at this hospital, although pet owners may have to call ahead for proper counsel and preparations.
The emergency unit is open every week, including on holidays.
Many board-certified specialists at this practice offer the best healthcare services to pets.
The parking lot at this veterinary center is big enough to accommodate many pet owners' cars during visitations.
Services
Specialty Services

Surgery
Internal Medicine
Neurology
Ophthalmology
Dentistry
Dermatology

Emergency Services

Accidents
Ingestion of poisonous content
Seizures
---
14. Banfield Pet Hospital – Six Mile, Louisville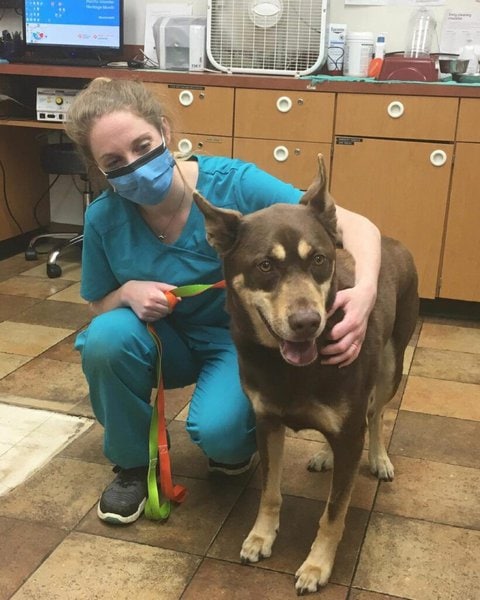 This Banfield Pet Hospital in Louisville is its 1,117th location in the United States. The veterinary brand is the undisputed leader in terms of coverage and human resources, and various centers offer different services depending on the perceived needs of that area. This Louisville branch focuses on general care for dogs, cats, and pocket animals. Long-term customers of this hospital can save money by subscribing to any of their Optimum Wellness Plans (OWPs).
An office visit typically includes a veterinary consultation and a pet physical examination, which costs $51.95 at this hospital. However, if there's a vaccine recommendation during that visitation, the cost can increase, depending on the vaccine type. It costs an average of $450 to carry out spaying, while neutering costs $350, depending on the size. Pet owners not on any of their OWPs can settle their bills using any of the major credit or debit cards.
As with other Banfield Pet Hospitals nationwide, this center also supports virtual consultations with its doctors through the app. This option is, however, available to OWP subscribers only and doesn't attract additional charges. Past and present customers rate this practice location well, especially on the compassion and professionalism exhibited by the doctors and staff members.
Highlights
Banfield Pet Hospitals do not declaw cats for behavioral purposes but will perform the procedure if it's connected to the pet's health.
Consultation is strictly by appointment and is possible online or through phone calls.
Pet owners can shop for medications, food, and supplies for their companions from this hospital and get them shipped to their doorsteps through VetSource.
Registered pet parents can book appointments at any of their over 1,000 locations nationwide without having to bother about their pet records.
Services
Diagnostics and Imaging

Dental digital X-ray
Digital radiography
In-house laboratory diagnosis

General Services

Behavior evaluation
Gastrointestinal illnesses diagnosis and treatment
Vaccinations
Comprehensive exams

General Surgery

General Dentistry
General surgery
Spaying and neutering
---
13. At-Home Veterinary Services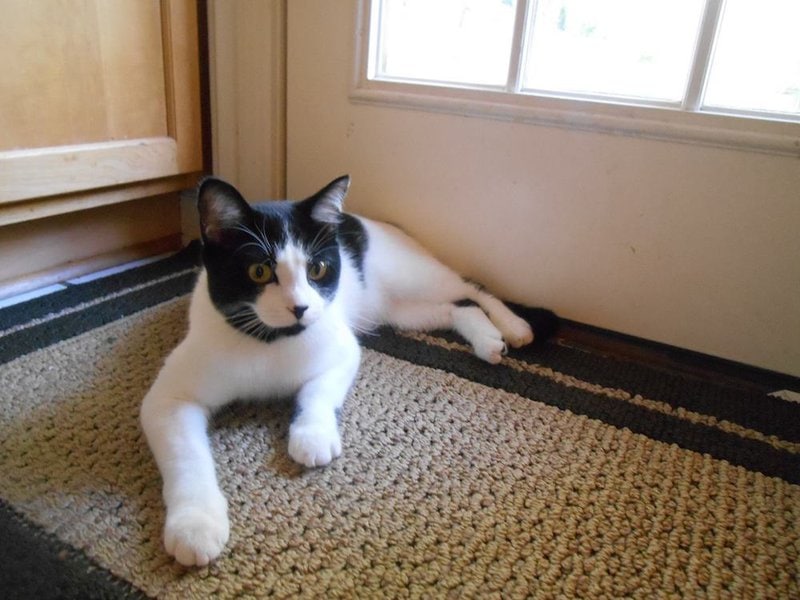 Sometimes, the biggest challenge to owning a pet is carving out the time for its healthcare needs. Same-day appointments are becoming rare at most clinics, and not many pet owners have work schedules that permit constant visitations to pet clinics. At-Home Veterinary Services tackles this challenge by bringing healthcare services to felines and canines in their owners' homes. Except for emergency cases that require immediate attention or surgical intervention, this house call service provider covers all major routine pet care.
It's been over 20 years that Dr. Chele Zehnder has been practicing Veterinary Medicine, having graduated from Auburn University in 1996. She, however, delved into providing house call services in 1998 after garnering experience as a surgical intern and emergency doctor at the University of Pennsylvania and Jefferson Animal Hospital, respectively. Dr. Zehnder is an animal lover with a busy home comprising several rescued cats and dogs.
Appointments are necessary with this practice, and pet owners can request one online. Alternatively, they can contact the veterinarian by phone to book an appointment. At-Home Veterinary Services supports owners' Pet Insurance to easily settle bills and advises pet owners to purchase a Pet Insurance policy.
Dr. Zehnder's customers sing her praises on Yelp, Google, and Facebook for what they described as her caring heart and display of professionalism. The establishment is rated 5.0/5.0 from 3 reviews on Yelp and 4.4/5.0 from 17 Google reviews.
Highlights
This veterinary house-call provider is available day and night, although based on appointments.
Consultation is strictly by appointment and is possible online or through phone calls.
Pet owners can shop for medications, food, and supplies for their companions from this hospital and get them shipped to their doorsteps through VetSource.
This veterinary outfit can adjust to pet owners' busy schedules, both in the daytime and evening.
Services
Allergy testing
Geriatric care
Puppy and kitten care
Complete physical examination
Parasite prevention and treatment
Dermatological services
Microchipping
Euthanasia and end-of-life care
Health certificates
---
12. St. Matthews Animal Clinic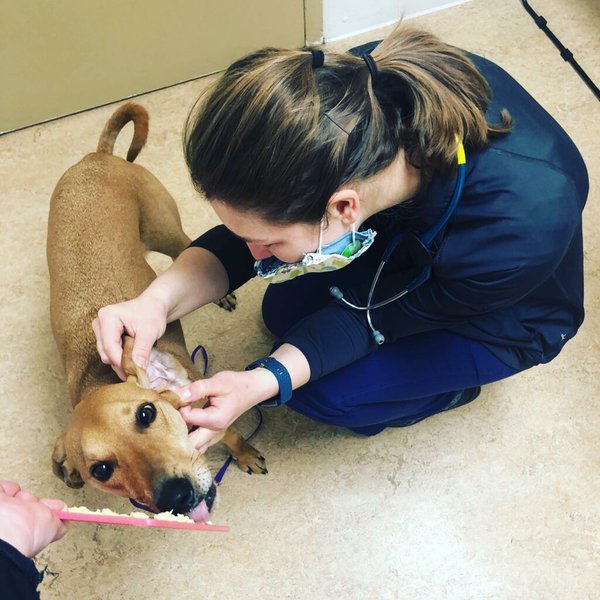 St. Matthews Animal Clinic (SMAC) is among the top 12% to 15% of animal hospitals that have gone through the rigorous accreditation process of the American Animal Hospital Association in the United States. The clinic has been up and running for over 40 years treating small animals in Louisville and its environs. In addition to routine wellness care and preventative medicine, this establishment offers one of the best grooming and boarding services to pets in Louisville.
With modern IDEXX laboratory equipment, this clinic guarantees test results in 20 minutes or less. It also has a fully-stocked online pharmacy that sells drugs and supplies to pet owners across Kentucky. Seven veterinarians and 20 other staff members work at this clinic, ensuring that pets and their owners get the excellent care they deserve. Some of the doctors here include Dr. Tara McCoy and Dr. Stacy Deren, both ardent pet lovers and healthcare givers.
Intending customers to this clinic can expect to meet cheerful receptionists, experienced veterinarians, and vet techs to answer their questions. Besides the convenient location of this establishment, it also welcomes walk-ins for cases that need immediate attention. SMAC is actively involved in many charity efforts and events in Greater Louisville and the St. Matthews neighborhood. Besides the 13 organizations SMAC charitably supports, its doctors also offer discounted prices for all rescued cats and dogs throughout the year.
For many pet owners, the selling points of this animal clinic are its elegant facility and the fact that they are well-staffed. Many also commend the staff for their friendliness and willingness to help. SMAC operates an app that makes it more convenient for patrons to keep a tab on their furry companions' health, and it's available for download on Apple and Android app stores.
Highlights
As an AAHA-accredited pet clinic, this establishment affirms its adherence to the highest veterinary standards.
The clinic is open throughout the week, with early resumption on weekdays.
Online appointment is possible at this establishment, just like phone bookings are also supported.
Offers house calls on select services for those unable to visit the clinic.
Services
Surgical Care

Spay and neuters
Mass removals
Abdominal exploration
Amputation

Wellness Care

Acupuncture
Pet pain relief
Therapeutic laser
Dentistry
---
11. Breckenridge Animal Hospital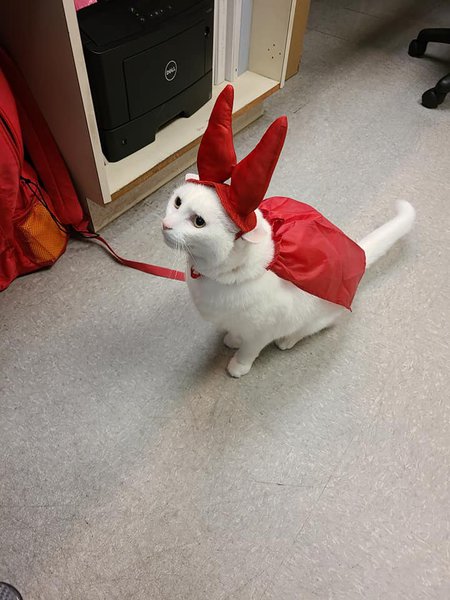 Breckenridge Animal Hospital began operations as a full-service veterinary outfit in Louisville in 1989. It is the brainchild of Dr. Keith Gaines, a 1976 graduate of Auburn University College of Veterinary Medicine. Besides the Breckenridge hospital, Dr. Keith is also the founder of Anchorage Animal Hospital in Anchorage, Kentucky. As an animal lover, Dr. Keith owns four dogs, one horse, and two cats, and he is the principal veterinarian at this hospital.
In addition to preventive and routine care for furry companions, this hospital also has two seasoned groomers – Dorothy and Kendall – who help pets look their best. And in the event of an emergency that requires a specialist, this establishment has affiliations with several board-certified specialists for quick referrals. Consultations are, however, strictly by appointment, and pet owners can book appointments online or by phone.
This hospital's website has many valuable links and educative content covering nutrition, puppy training tips, parasites, and medical care for pets. Patrons can also benefit from the regular updates on their blog to know how best to cater to their furry companions.
This animal hospital has a rating of 4.5/5.0 from 93 reviews on Google and 4.5/5.0 from 10 Yelp reviewers. On average, customers express satisfaction with their facilities, the veterinarian in charge, and the friendly staff.
Highlights
Breckenridge Animal Hospital gives a referral reward of a $25 savings certificate to customers that refer new pet owners to them. The person referred, in turn, gets free exams for their pets on their first visit.
Pet parents can choose among their three wellness plans – silver, gold, and platinum – to save huge money on their pet's routine healthcare.
This establishment also supports online shopping for pet drugs, food, and supplies.
Pet owners can access the health information of their furry companions through the Petly Page section of this establishment's website.
Services
Diagnostic Services

Blood chemistry
Hematological profiling
Skin infection testing
Radiology (X-ray)

Dental Care

Bad breath
Broken, loose, or discolored teeth
Swollen gums
Difficulty chewing
---
10. Hurstbourne Animal Hospital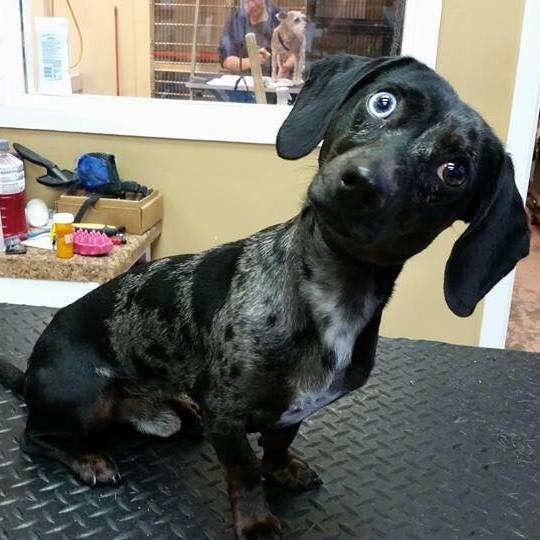 Hurstbourne Animal Hospital is one of Louisville's animal hospitals where doctors and staff take their time to explain things to pet parents. When this establishment first started in 2000, it dedicated itself to providing top-notch, full-service veterinary care to furry babies and small animals in Louisville. From emergency to scheduled routine care, the hospital is well-staffed and equipped to respond professionally to almost all cases.
Patrons who need boarding and grooming services for their fur babies can turn to this establishment. They have the human resources and passion for caring for animal companions like theirs. The hospital premises, waiting, and examination rooms are immaculately neat, making it admirable to pet owners and their pets who come for consultation. Three veterinarians work at this center with other staff
Until May 2022, this hospital opened seven days a week, but it has now been limited to six days. Except for urgent care, consultation is by appointment, which is possible by phone or online. For urgent care, pet owners will do well to speak on the phone with the hospital before arriving with their pets. The essential items first-time patrons to this hospital need to bring along are on the hospital's website.
For all appointments, this establishment prefers that people come five minutes earlier than their appointment time to sort out some logistics. Based on feedback from 350 reviewers, Google rates this animal hospital 4.6/5.0, while it is rated 4.4/5.0 by 80 Facebook voters.
Highlights
The parking lot at this hospital premises is huge for visitors to park their cars.
Different drugs and treats are available at their online shop, and patrons can enjoy free standard delivery on orders above $50.
The state-of-the-art laboratory equipment at this hospital ensures that test results are ready within a few minutes.
Cash, CareCredit, Insurance policies, and most debit and credit cards are accepted at this place for settling bills.
Services
Advanced Care

Physical rehabilitation
Laser therapy
Internal medicine
Hospice & Euthanasia
Endocrinology

Wellness and Prevention

Dental care
Puppy and kitten care
Wellness exams
Vaccinations
---
9. VCA Shelden Animal Hospital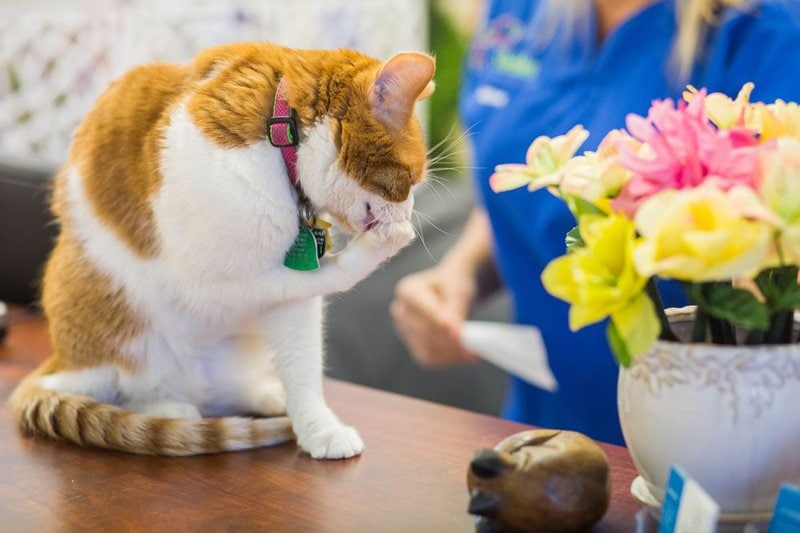 VCA Shelden Animal Hospital is a member of the bigger VCA hospital family in the US. With over 4,000 veterinarians working throughout the VCA animal hospitals, the establishment boasts of one of the most robust knowledge banks in the veterinary healthcare business. This animal hospital has been strategically located to serve pet owners in Fern Creek, Louisville, Jeffersontown, Mt. Washington, and the Highlands, where most pet owners reside.
For more personalized and yearly discounted pet care, owners can enroll on any CareClub packages of this establishment. This registration opens the door to unlimited annual and semi-annual wellness exams for pet owners whenever they have concerns about the health of their fur babies. The club also assures live chats with a licensed veterinarian through the myVCA app. Pet owners can save up to 25% on all healthcare bills. A monthly membership fee applies; the exact cost depends on the package one chooses.
Dr. Elise Knighton, a 2014 graduate of Michigan State University College of Veterinary Medicine, is the medical director at this branch. She is certified Fear Free and works with Dr. Nic Dixon, a staff veterinarian who graduated from Auburn University. Both veterinarians are animal lovers with their pets close to their hearts.
To see a doctor at this hospital, pet owners must book an appointment online and indicate the purpose of their visit. Available options for appointments include sickness, physical exams or vaccines, emergencies, and other reasons. The reason for booking an appointment determines how the hospital will prioritize it.
Highlights
There is a $20 off the first exam a pet undergoes at this veterinary center.
Doctors and other professionals at this hospital are Fear Free, meaning they know how best to make companion animals less anxious around them.
As an AAHA-accredited veterinary hospital, it demonstrates adherence to institutionalized standards for veterinary practice.
Owners can manage their pet's healthcare through the myVCA portal recently launched.
Services
Advanced Care

Soft tissue surgery
OFA X-ray
EKG
Digital radiology
Tonopen

Home Delivery

Prescription medications
Intestinal parasite preventive
Food, including prescription diets
Chronic medication
---
8. Animal Doctors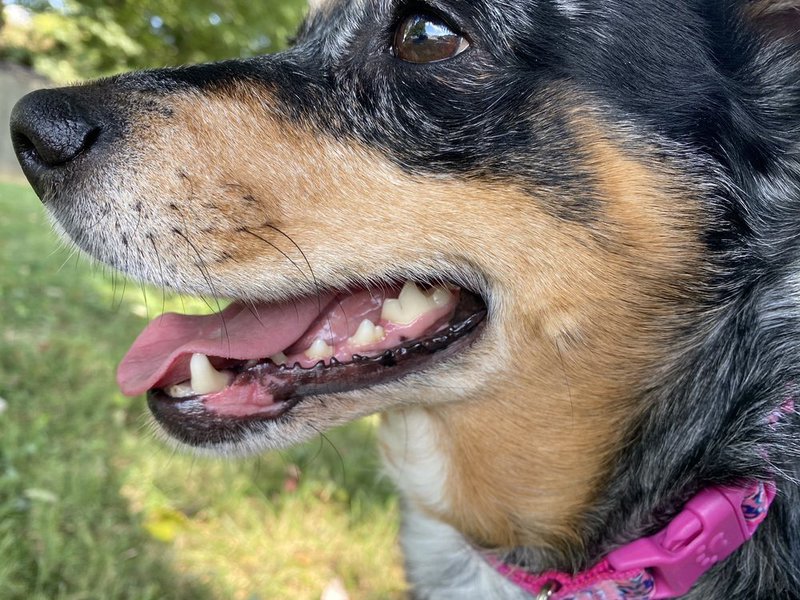 Located along the famous Taylorsville Road, Animal Doctors is one of Louisville's trusted centers for wellness and preventative care for four-legged companion animals. The hospital has four patient care team members, a practice manager, and one veterinarian. Dr. Cary Gayheart, the veterinarian at this practice, trained at University College, Dublin, and graduated in 1999. She joined Animal Doctors in 2011 after spending two years as an emergency worker.
The primary focus of this practice is preventative and wellness care, but it offers other services and sales of animal drugs and supplies. Pet owners who want to consult this practice must book an appointment by phone or use the hospital's website. There are forms for new customers to fill out, also available on their website.
Animal Doctors is a staunch advocate of Pet Insurance, advising its customers to purchase a policy for their furry or feline friends. The insurance providers recommended by this practice are Trupanion and ASPCA Pet Health Insurance. However, if pet owners have arrangements with other insurance providers, the hospital equally recognizes it.
This establishment is one of Louisville's most positively reviewed pet hospitals, rating 5.0/5.0 on Yelp and Facebook. More than 130 reviewers also rate it 4.9/5.0, testifying to the quality of service at this center. Customers generally applaud the professionalism and compassionate care of Dr. Gayheart and her team and the regular discount the hospital gives on some of its services.
Highlights
The online store of this establishment makes drug refill and purchase convenient for pet owners.
The appointment process here is seamless through the website or phone call.
The hospital's location along Taylorsville Road makes it convenient for many pet owners and easy to trace for first-timers.
This animal hospital operates an app that gives pet owners access to the health information of their pets while also making booking appointments effortless.
Services
Wellness and Preventative Care

Senior pet care
Laser therapy
Ultrasound
Radiology
Surgery

Dental Services

Dental X-ray
Halitosis
Yellowing teeth
Difficulty chewing
---
7. Elk Creek Animal Hospital Of Hikes Point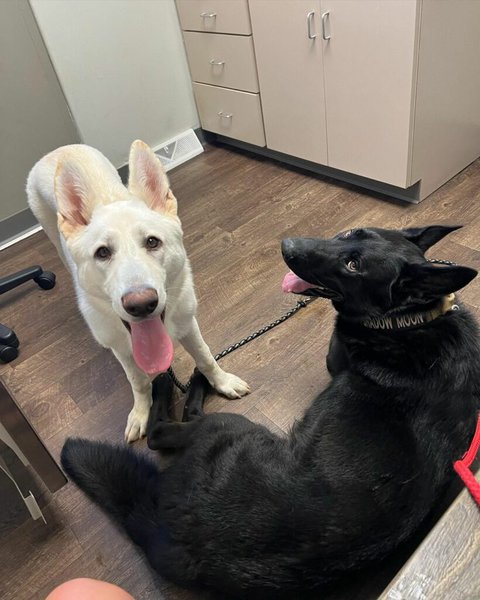 Owners of cats, dogs, pocket pets, and exotics living in Louisville's areas of Jeffersontown, LaGrange, Lyndon, Fern Creek, St. Matthews, Middletown, and Okolona will find Elk Creek Animal Hospital of Hikes Point convenient to patronize. The hospital offers full-service pet care in an inviting environment and with modern facilities. The team working at this establishment consists of two veterinarians, four vet techs, a hospital manager, and three client care specialists.
Dr. Brad Bennett, the Chief of Staff at this hospital, graduated from Auburn University College of Veterinary Medicine. He works with Dr. Allison Reynolds, a passionate pet lover who graduated from Tuskegee University School of Veterinary Medicine. They attend to routine and emergency pet care cases during the office's opening hours and by appointment only. But besides healthcare, the care specialists at this hospital also take good care of pets in the boarding facilities.
This animal hospital only opens four times a week; therefore, pet owners may want a backup center for those days when it is closed. The exotic pets doctors at this center see are Geckos, Bearded Dragons, Chameleons, reptiles, mammals, and Iguanas. Owners of these non-traditional pets can get helpful counsel on the appropriate habitat, diet, and care recommendations for their beloved companions from this hospital.
From 19 Facebook votes, this veterinary outfit rates 4.8/5.0, while Google also rates it the same from over 170 comments and feedback was given by its customers. Pet owners who have had to visit this place for their companion animals said they had a great sense of satisfaction.
Highlights
Online appointment is possible at this animal hospital.
Many pet owners consider this hospital's prices one of the lowest in town.
The hospital welcomes exotic and pocket pets of different kinds for their owners' general care and guidance.
There is a boarding facility for cats and dogs at this center.
Services
Surgical Services

Laser surgery
Spay and neuter
Advanced soft tissue surgery
Orthopedic pet surgery

Cat & Dog Care

Puppy & kitten care
Senior pet care
Pet Nutrition
Pet health certificates
---
6. Senecal Animal Hospital
Senecal Animal Hospital, which started in 1987, is the brainchild of Drs Eugenie Greene and Richard Riney, focusing on providing quality and affordable healthcare to pets in Louisville. Even now that it is co-owned by Dr. Michelle Shumaker and the Vision VetCare family, the hospital remains focused on its original goals. Pet owners approach it for their companion animals' surgical, pharmaceutical, and wellness needs.
In addition to Dr. Shumaker, the practice owner of this hospital, another veterinarian who works here is Dr. Sabrina Schuchard. She is a native of Ganger and had her DVM training at Ross University. Both veterinarians cheerfully meet pets and their owners and uphold the hospital's principle of compassion in discharging their duties.
There are usually rainy days when pets require urgent medical attention that can be cost-demanding. Because of this, this hospital advocates that pet owners purchase an insurance policy for their pets. Customers can use any of their debit or credit cards, cash, or personal checks for immediate bill settlement. Based on people's feedback on Google and Yelp, the fees here are competitive, and staff members are compassionate in clarifying things and handling pets.
This establishment welcomes emergency cases during office hours and may refer to a specialist if necessary. However, during its closing hours, it advises owners of companion animals to consult other emergency-oriented hospitals instead.
Highlights
Drop-offs are welcome at this hospital for pet owners who cannot schedule appointments or are very busy.
Senecal Animal Hospital was the 2017 Next Door Neighborhood Favorite winner and a member of the Louisville Independent Business Alliance (LIBA).
With their well-stocked in-house pharmacy, pet owners can readily get all the drugs their fur babies need when they visit.
Pet owners can schedule an appointment with this hospital online.
Services
Wellness Services

Exams and consultations
Vaccinations
Microchipping
Pharmacy

Surgical Care

Dental radiographing
In-House lab testing
Spay and neuter
Soft tissue surgery
---
5. Audubon Animal Medical Center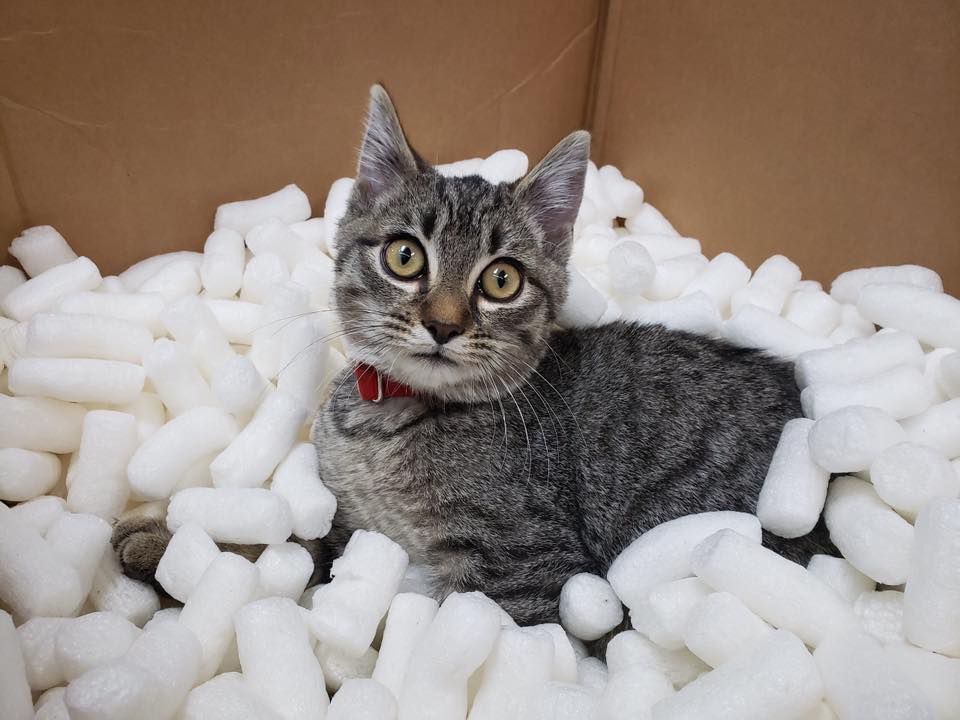 For over 60 years, Audubon Animal Medical Center has been providing compassionate and quality care to the pet-loving community of Louisville. The family-owned and operated practice prides itself as one of Louisville's animal medical centers with the highest customer loyalty. It caters to the healthcare needs of furry, feathered, and selected scaly animal companions while offering full-service grooming and bathing for cats and dogs.
This animal medical center, established by Dr. James R. Grace in 1959, has produced another branch named Cherokee Animal Clinic. Both are located in Louisville and offer similar services. According to this center, first-timers can expect superior care and excellent service when they bring their companion animals to them. Over 220 reviewers corroborate this claim on Google and attest to the exceptional care this center gives.
Dr. Peggy Grace, the founder's daughter and practice Manager from inception, is now fully responsible for this medical center after taking over from her dad. She and her brother, Dr. James Grace, graduated from Auburn University and have stayed back to continue the legacy of this family-operated veterinary outfit.
While walk-ins and emergencies are accepted at this animal medical center, authorities prefer that pet owners call in advance for adequate preparation. An advance schedule is particularly required if owners come for surgical procedures, physical exams, grooming, or boarding to prevent disappointment or delays.
Highlights
This center's expansive outdoor and indoor boarding facilities feature unique pet suites and atrium rooms available to dogs, cats, and critters.
There is ongoing education and preventative training at this animal center to help pet owners understand how best to care for their pets.
Its central location close to downtown Louisville makes it accessible to major interstates, including I-64, I-65, I-71, Watterson X-way, and Gene Snyder X-way.
This center's online pharmacy shop allows pet owners to refill their pets' medications from the comfort of their homes.
Services
Surgical Care

Urogenital surgery
Orthopedic surgery
Oral and dental surgery
Radiography

Wellness & Preventative Care

Ultrasound
EKG
Science Hill Prescription Diet
Lab work
---
4. Hopewell Animal Hospital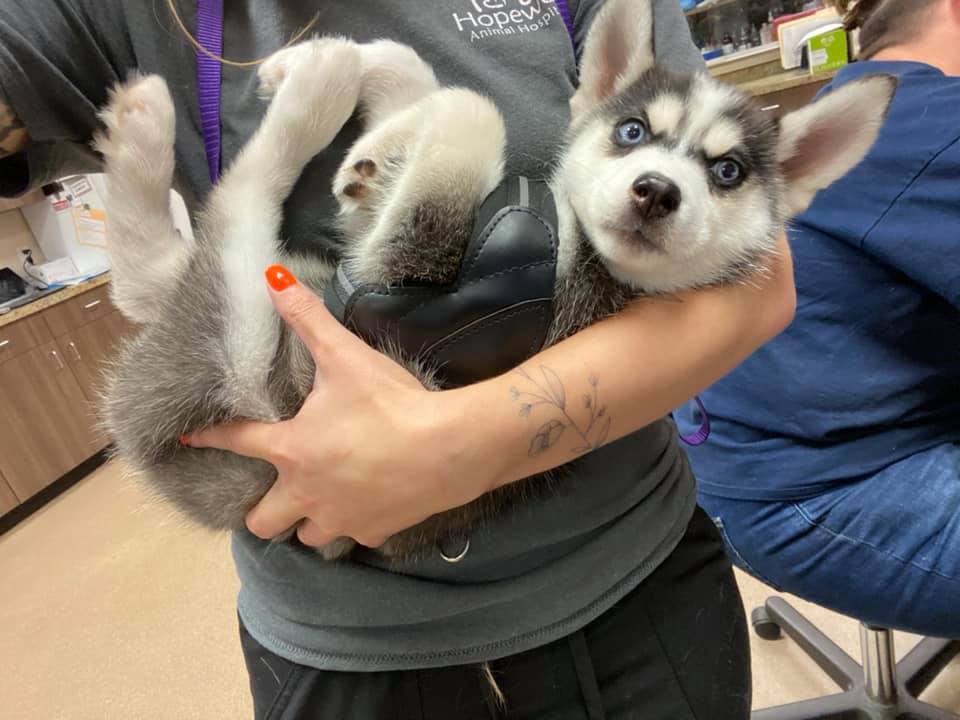 Veterinarians and staff members at Hopewell Animal Hospital have been helping pets in Louisville for over ten years. With the enormous treats, praise, and cat-friendly techniques that this practice deploys when pets come for treatment, companion animals enjoy coming to this animal hospital for their routine and even emergency care.
Dr. Amanda Fowler Brown, one of the two veterinarians at this practice, is the owner of this establishment. She studied Veterinary Medicine at Auburn University and graduated in 2007, and her primary interests are in Internal Medicine and soft tissue surgeries. She works with Dr. Stephanie Mittelkamp to offer pet-focused treatments to companion animals at this hospital.
There is a new client check-in form that first-time pet owners have to fill out at this hospital. The form is available online, and doing so before the appointment date makes the check-in process faster. Owners can also find arrays of informational articles and "How-to" videos covering various subjects like poisonous plants to avoid, care tips, and nutritional guides for their fur babies on this establishment's website.
From over 200 customer reviews on three platforms, it's clear that Hopewell Animal Hospital's fees and outstanding services are reasonably competitive. However, a few dissatisfactory feedback suggests that this establishment may need to employ more hands to meet the demands of the teeming customers it attracts daily.
Highlights
This establishment's online pharmacy maintains a complete inventory of all drugs, vitamins, shampoos, and parasite control products for owners' convenience.
Appointments at this hospital consider owners' availability, and it's possible online.
Prices at this establishment are comparatively more affordable than other pet hospitals in town.
This hospital has the necessary equipment to provide diagnostic and therapeutic services for the complete healthcare needs of visiting pet patients.
Services
Dentistry

Minor oral surgery
Tooth cleaning and polishing
Tooth extractions
Dental X-ray

Wellness & Preventative Care

Dietary and nutritional counseling
Radiological services
Diagnostic and therapeutic services
Prescription diets
---
3. Johnson Animal Clinic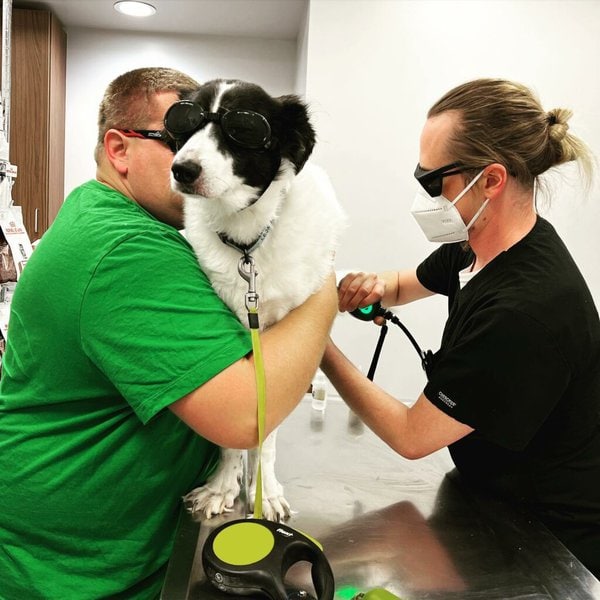 One of the top-rated local veterinary outfits in Louisville is Johnson Animal Clinic. Named after the late Dr. Johnson, this Hike Point community clinic strives to exceed customers' expectations and keep pets as healthy as possible. Dr. Jerome Bode, a 1990 graduate of Auburn University, is now the practice owner and lead veterinarian at this practice. His one obsession as the practice owner of this establishment is to surround himself with veterinarians and staff that share in the excellent care vision of this clinic.
Working alongside Dr. Bode are Dr. Rebecca Hite and Dr. Brian Murphy. They are both Auburn University College of Veterinary Medicine graduates. But while Dr. Rebecca finished in 2006 and worked a while as an emergency doctor, Dr. Murphy graduated in 2013 with interests in soft-tissue surgery, dermatology, and endocrinology. Given the experience and inclinations of the doctors here, this clinic is most appropriate for non-specialty emergency and wellness care.
For a feel of this establishment's facilities, pet owners can take a virtual tour on their website or stop by to check them out. However, consultation requires an appointment, which is possible online through Pet Desk. Payment for services is due at the point the services are rendered, and the options for this include credit and debit cards, cash, checks, CareCredit, and Pet Insurance.
From 153 votes on Facebook, this establishment rates 4.9/5.0, while Google rates it 4.8/5.0 based on 481 reviews. The common compliment from many feedback is that staff and doctors go above and beyond to provide the best care. Some believe the building needs expansion as it's always crowded.
Highlights
There is a one-hour break between 12:30 pm to 1:30 pm during this establishment's business hours to allow staff to eat, clean, and reset for the rest of the day.
New customers to this practice can make their first appointment quick and conveniently by filling out the form meant for first-timers on their website.
The parking lot at this practice is sufficiently big to accommodate a reasonable number of cars.
This hospital has the equipment to provide diagnostic and therapeutic services for pets' complete healthcare needs.
Services
Dog Health Services

Emergencies
Diagnostic imaging
Dog laser therapy
Microchipping

Cat Health Services

Cardiology
Dermatology
Cancer care
Spaying and neutering

Non-Medical Services

Nail trimming
Anal gland expression
Sanitary trimming
---
2. Fenwick Animal Clinic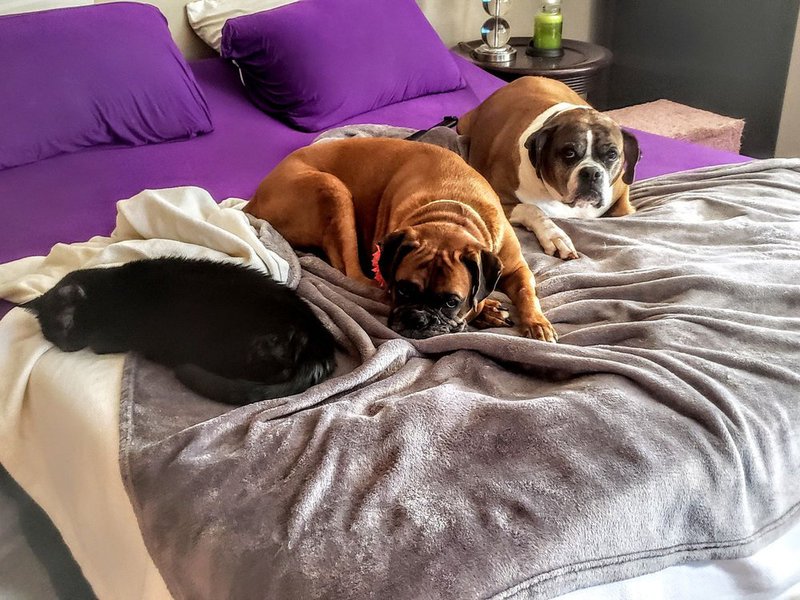 The three main focuses of Fenwick Animal Clinic are to champion responsible pet ownership, educate owners on the health of their companion animals, and offer quality healthcare to ailing pets. Since 1957 when this animal clinic was established, it has sought to pursue these goals through excellent service delivery to the Louisville pet community. And from customers' sterling feedback, it's evident that this establishment is on track with these goals.
Drs. Greg Hill and Gretchen Meiers are the two veterinarians at this practice, and they work with ten other staff members to attend to pets and their owners. The animals they see include cats, dogs, and ferrets, and they can render some advanced diagnostic and medical care for pets, like complex surgeries, radiology, and internal medicine.
There is a dedicated appointment and Pet Portal section on this establishment's website where owners of companion animals can book an appointment and monitor their furry friends' health information.
Reviews and feedback from customers portray this establishment as achieving high customer satisfaction. For instance, it rates 5.0/5.0 from 12 reviews on Yelp and 4.9/5.0 from 149 Google reviews. Pet owners praise the veterinarians' and staff's thoroughness and compassionate care, identifying it as one of its strongest points.
Highlights
Fenwick Animal Clinic provides tons of educative content to help pet owners know how best to care for their furry friends.
Wait time at this animal clinic is minimal based on several customers' feedback.
This establishment also offers one of its contemporaries' most competitive pricing systems.
This hospital devotes a lot of time to educating its customers on the best ways to care for their pets.
Services
Emergency & Critical Care

Internal medicine
Surgery
Pain management
Radiology

Wellness Care

Blood transfusion
Wellness exams
Fully stocked pharmacy
Vaccination

Non-Medical Services
---
1. Lyndon Animal Clinic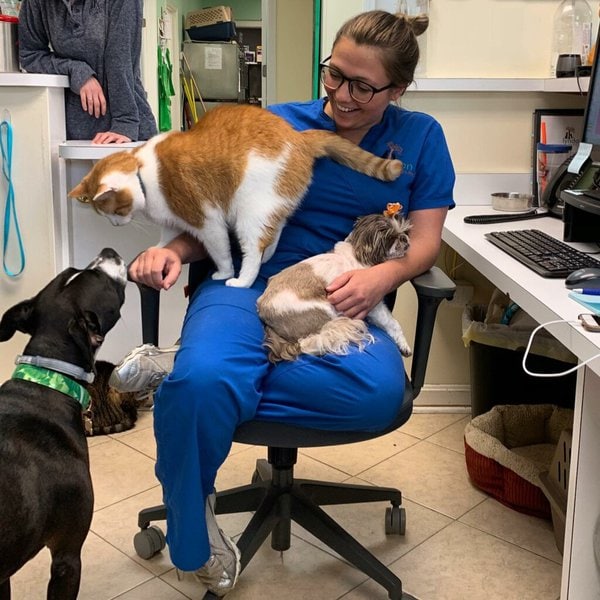 Lyndon Animal Clinic started in 1959 as a full-service veterinary outfit in Louisville caring for companion animals. The founders of this establishment are Dr. F.H. Oliver and Dr. Phil Cochran, but it didn't move to its current location until 1994. By 2009, Dr. Oliver's son took over the practice from his father, having worked once a week there for ten years.
From emergencies to preventative and wellness care, this establishment has state-of-the-art equipment and human resources to provide the necessary care. Five veterinarians and a handful of other staff members work as a team to respond professionally to pets' healthcare needs. Feedback from pet owners on platforms like Yelp and Facebook reveals that doctors and staff at this establishment relate to pet owners personally.
First-time appointments often take time as doctors try to gather pets' background information and carry out nose-to-tail exams. Nevertheless, pet owners can shorten this time by arriving 10 minutes before their scheduled time and downloading and filling out the necessary forms online. Other details are often asked to include the pet's adoption or purchase records, medical history (if any), current medications or supplements, and feeding schedules.
Sometimes, furry companions need specialized care like orthopedic surgery and behavioral counseling. This animal clinic has experienced veterinarians who provide these services, and the emergency doctors are also on standby to address any urgent care need. From over 490 reviews on Google, this clinic is rated 4.9/5.0, with similar ratings across other review platforms.
Highlights
The online pharmacy of this establishment is well-stocked to meet pet owners' drug needs.
Accepted payment options at this clinic are well-identified personal checks, Pet Insurance, cash, CareCredit, and credit cards.
Pet owners can sign up for the Pet Portal app to access educative resources and their pet medical records.
The location of this animal clinic in the Lyndon neighborhood makes it central to Louisville's residents, especially those in Westport Village.
Services
Specialized Care

Chiropractics
Physical rehabilitation
Laser therapy
Pain management

Testing & Diagnosis

Blood and lab tests
Electrocardiogram (EKG)
Ultrasound
Radiology (X-rays)

Wellness & Prevention

Puppy & kitten care
Dental care
Vaccination
---
Related Questions
---
How Much Does It Typically Cost To Declaw A Cat? It typically costs between $200 to $500 to declaw a cat in the US. Of course, the price can be more than that depending on factors like the cat's age, pre-declawing health status, post-declawing medications, and the general pricing system of the veterinary hospital.
How Much Is It For A Female Cat To Be Spayed? At most standard veterinary outfits, spaying a female cat is usually between $150 to $400. However, since almost all full-service vet centers offer this service, it can be cheaper at some centers than at others. Pet owners can compare prices to see which offers is most affordable, as the cost is largely influenced by the pricing system of the animal clinic used.
Is Dog Neutering Covered By Insurance? No, most insurance policies do not accommodate the neutering of dogs, and that's because this procedure is primarily elective. Insurance packages generally cover unplanned expenses, but many wellness plans championed by individual veterinary clinics can accommodate elective procedures like this. It's advisable to check such arrangements and the monthly commitment before subscribing to them.