San Diego is one of the friendliest and the second-largest city in California. A city renowned for its sunny but cool weather, it boasts 70 miles of pristine beaches plus an array of outdoor activities for the whole family, including your pets, to enjoy. It is no wonder that San Diego City belonged to the top 30 fun places to live in the United States.
In a city housing nearly 1.5 million residents, pets' health has always been a top concern. Like you, your beloved animals need regular medical checkups to maintain healthy bodies to enjoy the places in San Diego. Plus, when an emergency strikes, it's comforting to know there's a vet who knows your pet's medical history.
Regardless of whether your pet meows, woofs, flies, crawls, or swims, we have compiled a list of vet clinics for your pet's medical needs. Some of these vet clinics cater to cats and dogs only, but we have found a number of clinics that also take care of other housepets like birds, fish, and reptiles.
19. B Street Veterinary Hospital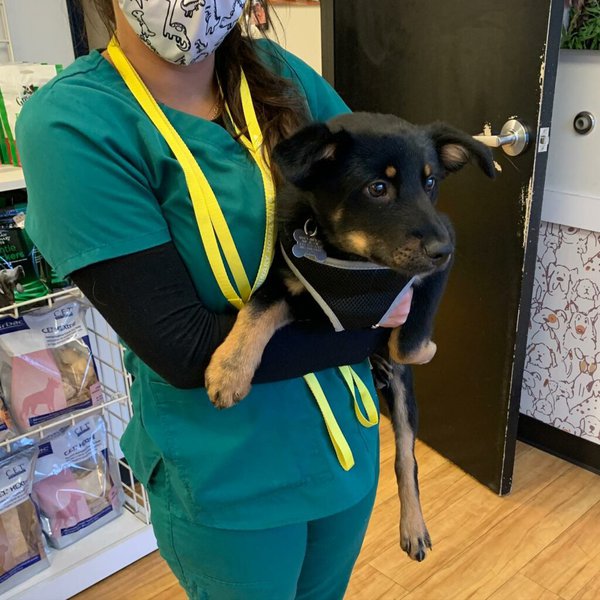 B Street is not your regular animal hospital because apart from cats and dogs, it also accepts veterinary care for pocket pets, rabbits, reptiles, birds, and small animals. Acupuncture and veterinary low-level laser therapy (VLLLT) to address health problems are also offered.
The hospital prioritizes emergency or life-threatening cases (e.g., choking and poison ingestion) during clinic hours, so even if you do not have an appointment, you can take your pet, and it will be attended to immediately. The same is true for non-life-threatening but urgent cases (e.g., blood in urine or stool), as many of the hospital's customers who had previous urgent cases admired how the hospital staff took time to squeeze them in between scheduled appointments.
Dr. Elena Vassilev is a Medical Director and a Board-certified emergency and critical care specialist. Along with her is Dr. Jenna Olsen, who completed an internship program that focused on emergency and critical care.
The hospital's patrons appreciate the calm environment of the hospital because of a designated waiting room for animals. They also admire the hospital's free subscription to their newsletter, which is specifically made for San Diego residents.
Highlights
Offers discounts on its services rendered applicable to rescue groups based in San Diego.
Pet acupuncture is available for pet parents who are seeking an alternative form of treatment.
Online payment through PayPal is acceptable.
Care for exotic pets, pocket pets, and birds, is available at the establishment.
Services
Wellness Exams

Vaccinations
Dental hygiene
Dog and cat spaying/neutering
Nutrition consultation

Emergency Care

Injury treatment
Snail bait and chocolate poisoning
Car accidents
Surgery
---
18. Balboa Veterinary Hospital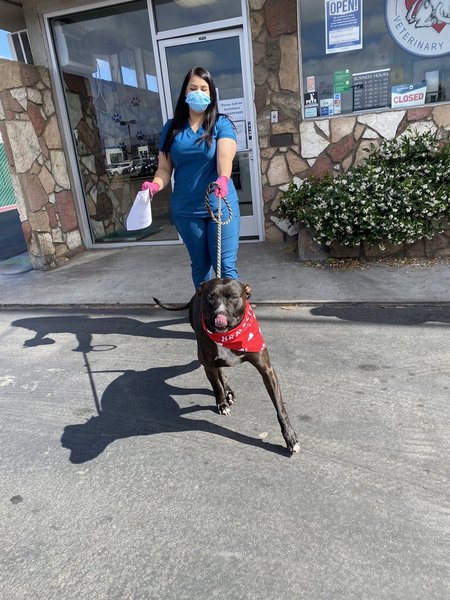 Dr. Cheryl Gunderson is the Medical Director of the hospital. She completed her veterinary education at Ohio State University and her internship with an animal specialty group in California. Along with her is Dr. Christy Walker.
Balboa Veterinary Hospital is equipped with the latest veterinary instruments, including digital X-ray and ultrasound, that allows the vets for accurate diagnosis and treatment. Regular patrons of the hospital appreciate that there are separate suites for surgical and dental services. But what pet owners love most is the caring and compassionate vets and hospital staff; they even go beyond their call of duty by assisting customers in submitting insurance claims.
The hospital offers affordable blood test screening, such as complete blood count and blood chemistry profiles for cats and dogs. A fully stocked pharmacy where you can purchase your pet's essentials is available on their website. And, if you intend to travel, you can get both domestic and international health certificates for your pet.
The hospital provides financing options through CareCredit and accepts reward coupons from Zoetis Petcare.
Highlights
For pet owners' added convenience, booking for all the services is enabled online.
Walk-ins are accepted at the hospital, and even if you do not make an online booking appointment, your pet will still be accommodated for treatment.
If you refer a friend, you will get to enjoy a $20 discount on your pet's next visit.
All staff is Fear Free certified and well-trained to properly handle fearful and overly-anxious animals.
Services
In-House Laboratory

Serum chemistries
Hematology
Cytology
Urinalysis

Surgical Services

Repair of torn ligaments
Spaying and neutering
Bone surgeries
Surgical procedure for hereditary joint conditions
---
17. Bernardo Heights Veterinary Hospital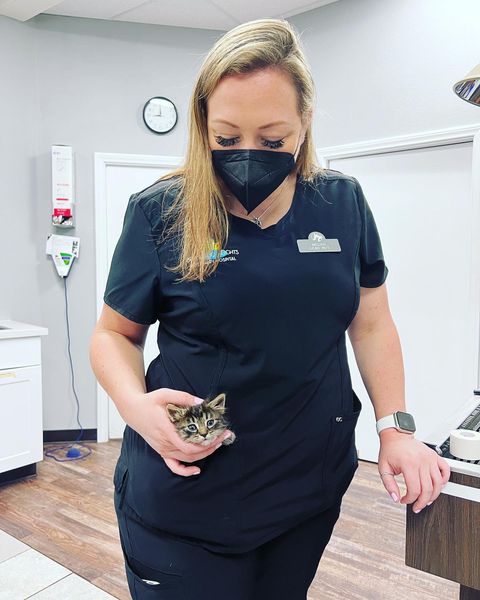 Bernardo Heights Veterinary Hospital has been accredited by the American Animal Hospital Association (AAHA) since 1987. Dr. Mark Anderson, who completed his veterinary degree at Murdoch University, Australia, uses modern veterinary tools to treat health problems ranging from simple wound treatments to more complex ones such as hip dysplasia corrective surgery. Alongside him is Dr. Ricarda Roberto, who graduated from UC Davis in Animal Sciences. Her line of interest is dermatology, internal medicine, and dentistry.
Patrons particularly admired the hospital's open-communication policy by which the vets explained to them in detail what the health problem was all about, the treatment options, and the prognosis in a way that pet owners understood. On top of that, pet owners appreciate that their pricing has remained reasonable.
In case your pet has orthopedic conditions, the vets will walk you through the process and what you can expect after the procedure of stem cell therapy treatment. For convenience, you can download online forms for new patient registration, drop-off examination form, and vacation authorization for medical treatment.
Highlights
Equipped with a feline-only waiting room and examination room, the hospital is certified by AAFP to be a Cat Friendly Practice.
The booking of appointments can be done online to facilitate ease and safety during the ongoing pandemic situation.
Emergency care services are rendered at the hospital and will work best if you call in advance.
A request for the free orthopedic exam can be filed through the hospital's website, or you have the option to either email or call them for additional information.
Services
Surgical Services

Tibial plateau leveling osteotomy
Fractured bone surgery
Torn cranial cruciate ligament surgery
Dental surgery

Other Services

Euthanasia services
In-house laboratory exams
Travel health certificates
Senior pet care, e.g., diet plan and disease screening
---
16. Black Mountain Road Pet Clinic
The clinic is spearheaded by Dr. Alex Maiello, who completed her veterinary medicine at Auburn University, Alabama. Alongside her is Dr. Kelly; both of them specialize in the treatment of cats and dogs.
First-time pet owners can enjoy a 10% discount on examinations. And, if you will avail of the clinic's complete dental package for cats and dogs, a 25% discount is offered.
You would also appreciate the clinic's website, which includes informative reading materials covering diverse pet topics.
Does your pet need a prescription refill? Simply give them a call, or you can purchase cat and dog essentials from the clinic's online store. For your comfort, orders can be shipped directly to your home.
Highlights
Booking for an appointment is enabled online for added convenience, especially for pet owners with mobile phones.
Pet owners can upload photos of the condition of the sick animals, e.g., skin lesions or stool consistency, to facilitate preoperative procedures.
New pet owners get to enjoy a 10% off on examinations but note that this only applies to 1 adult pet per family.
Services
Dental Care

Tooth cleaning
Tooth sealant application
Treatment for gum disease
Removal of tartar buildup

Other Services

Core vaccinations
Annual wellness exam
Complete physical exam
Spaying and neutering
---
15. Cheshire Cat Clinic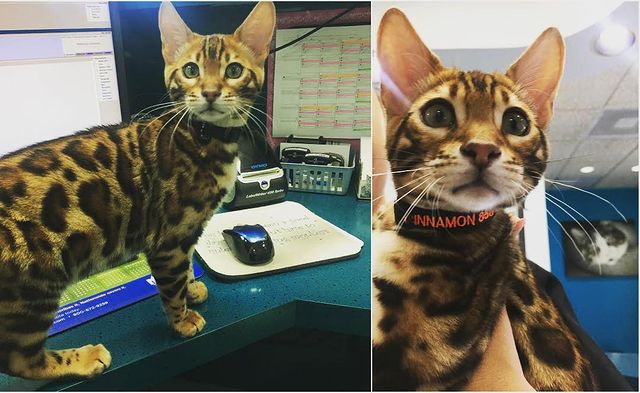 A pet clinic that only caters to feline animals, the goal is to provide low-stress vet visits by providing a cat-only facility. Before taking your cat to the clinic, patrons are given tips which can be found on the website on how you can reduce cat stress during vet visits. On top of that, the clinic uses feline pheromone spray to calm down cats during veterinary procedures. This pheromone is sprayed on towels as well as added to diffusers.
The clinic only operates on an appointment and drop-off basis, which you can do by calling the clinic up to fix an appointment or make further inquiries. This establishment is owned by Dr. Ann Middelton, who has been featured in a San Diego Pets magazine.
Cheshire cat clinic is known for its treatment approach to feline diabetes. It has in-house laboratory equipment for blood sugar analysis and urinalysis.
Do you need to board your cat? The clinic offers a luxury boarding house that has special amenities like comfortable beds with fleece mattresses, a fresh litter box, and ample space to move around.
Highlights
If you refer a friend, you will get to enjoy $10 off on your next pet's visit.
You can check and download your cat's records online, including vaccinations, purchased cat food, and medications.
The methods of payments are cash, check, credit, and debit cards, as well as CareCredit, of which an application for CareCredit can be made directly at the clinic if you are not yet a registered CareCredit cardholder.
You can access a pet library on the website for helpful topics like first aid and oral health.
Services
Dental Care

Tooth extraction
Crown reduction
Gingival closure surgery
Teeth X-ray

Laboratory Screening

Complete blood count
Urinalysis
Blood chemistry
Thyroid level screening
---
14. Avian And Exotic Animal Hospital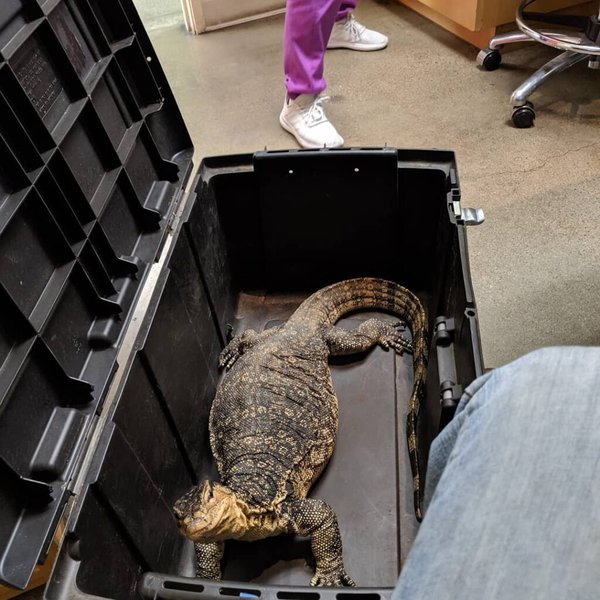 Avian and Exotic Animal Hospital is owned by Dr. Jeffrey R. Jenkins, who opened the hospital in 1987. He completed his DVM in 1983 from Colorado State University. He belongs to the first 20 in the world to be board certified in avian practice. Working with him is Dr. Amandine Gillet, who completed her DVM at Georges University, Caribbean.
They only treat fish, birds, rabbits, and exotic pets such as reptiles, amphibians, pocket pets, and wildlife. For first-time pet owners, you can download and fill up the client information form, which you can find on the website. The hospital accepts the boarding of avian pets but requires blood work and psittacosis tests one day before boarding. 
Regardless of whether your pet is a bird, a reptile, or a rabbit, the hospital offers grooming services for exotic animals.
Take note that this hospital works on an appointment basis only. Simply contact the hospital during working hours, and a receptionist will book a schedule for your pet. In the event that your pet requires immediate emergency attention, you can call up the hospital to obtain a message for the doctor's pager number. Page the doctor, and he will get back to you immediately.
Highlights
This hospital does not render veterinary services for dogs, and it focuses primarily on birds of all sizes and exotic animals.
The establishment has a veterinarian on duty seven days a week to accommodate emergency cases on a walk-in basis.
The grooming services of avian animals will include trimming of wings and nails, as well as beak grooming.
For pet owners' convenience, a driving direction is clearly instructed on the website under 'common questions.'
Services
Surgical Services

Reproductive surgery
Egg binding for birds and reptiles to assist them in expelling eggs
Spay and castration
Diagnostic therapeutic endoscopy

Laboratory Services

Ultrasound
Radiology
Post-purchase diagnostics
Blood sexing for avian pets
---
13. Clairemont Village Pet Clinic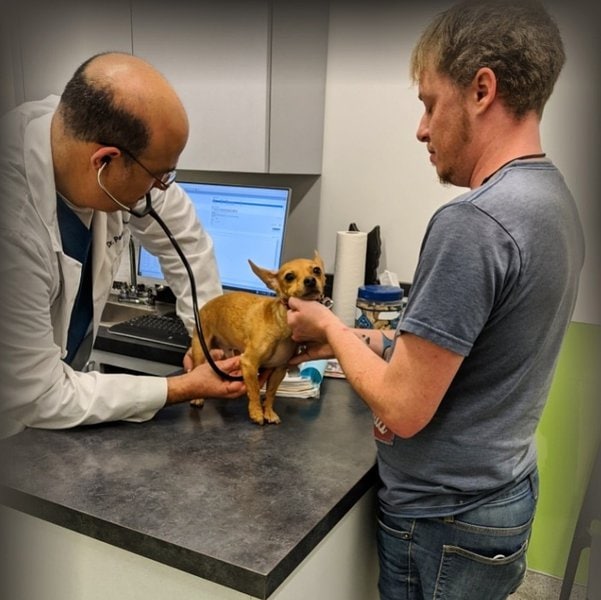 For over 15 years, Clairemont Village Pet Clinic has offered veterinary care to San Diego area pet owners for cats and dogs, such as dentistry and soft-tissue surgery. If you own other types of animals, we advise you to call the clinic if the vet-on-duty is certified to diagnose and treat household pets such as birds, rabbits, pocket animals, and small farm animals.
The clinic's head veterinarian and owner both happen to be Dr. Perry Diamond, who completed his veterinary course at the University of Pretoria in South Africa. He started working as a Medical Director at the clinic in 1999.
The clinic's customers particularly admired how the vets took the time to explain to them the condition of their pets and how they were treated with kindness and compassion. They also found it easy to schedule an appointment.
New patients can enjoy a 10% discount on all services. In order to facilitate smoother pet owners' visits, a new patient registration form can simply be downloaded from the clinic's webpage, fill in all the necessary information, and either fax the completed form or take it with you on the day of the appointment.
You can pay via cash, checks, or credit card. If you have limited funds, you can apply for CareCredit and pay the total bill on a 3-month installment basis. Insurance options are Pet Insurance by Nationwide, Pet Care Insurance, and Pets Best Insurance.
Highlights
Renders veterinary care services for rabbits, birds, and pocket animals.
Offers a 10% discount to senior citizens and a 10% military discount on all services.
The website has a pet memorial section where you can memorialize your deceased pet.
The hospital can accommodate emergencies and urgent cases, but it works best if you call up the hospital in advance so that its emergency team can make the preparations to assist your pet.
Services
Dental Care

Tooth cleaning
Tooth grinding
Tooth extraction
Fix loose tooth

Surgical Services

Spaying and neutering
Soft-tissue surgery
---
12. Colony Veterinary Hospital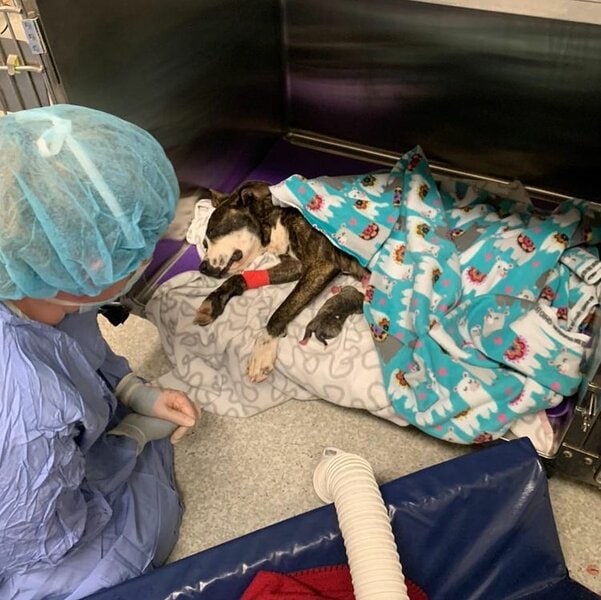 Colony Veterinary Hospital only caters to cats and dogs. Happy pet owners cannot stop admiring the welcoming ambiance of the hospital because it is filled with everything that makes vet trips a joy, from a treat machine in the hospital's lobby to peanut butter and puppy popsicles. Not only that, but the hospital's website has a user-friendly accessibility menu from dyslexia-friendly texts to bigger texts to a reading mask; navigating the website is such a breeze.
When you visit the hospital, your pet will be cared for by Dr. Sarah Vineyard, who completed her Zoology degree and Animal Science at MSU. She is also one of the few Certified Veterinary Pet Acupuncturists in San Diego. Alongside her is Dr. Sarina Pacifici, who received her DVM at UC Davis School of Veterinary Medicine.
Many of the pet owners appreciated how the vets managed to calm down their over-anxious animals without resorting to sedation. They value the genuine concern and affordability of services.
Highlights
The hospital values an open line of communication with its customers such that they have a better understanding of the conditions their pets are in and the available treatment options they can receive.
It offers pet acupuncture as an alternative form of treatment that pet parents can opt to combine with traditional Western medicine therapies.
Has an online store to serve pet owners with basic pet supplies and prescription refills.
Walk-ins are not allowed, while visitations are strictly by appointment, in which the cancellation of an appointment can only be processed by calling (858) 450-5047.
Services
Dental Services

Dental X-rays
Sedated prophylaxis
Tooth extractions
Tooth grinding

Other Services

Wellness and prevention exams
Diagnostic laboratory exams
Surgery
Acupuncture
---
11. Kearny Mesa Veterinary Center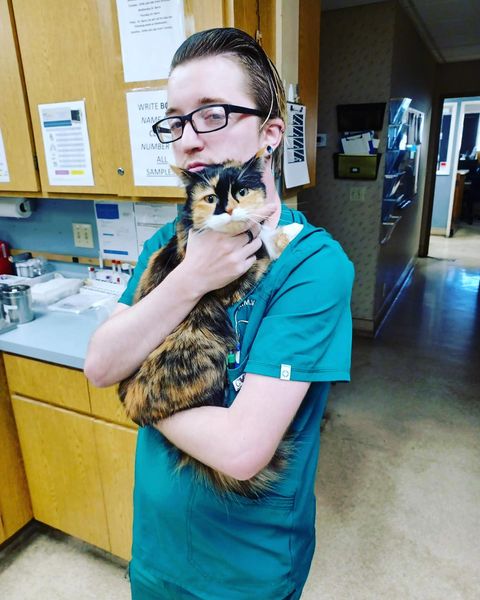 A pet center you can rely on to take care of your pet's wellness, preventive, and treatment needs. After all, Kearny Mesa Veterinary Center would not have been accredited by the American Animal Hospital Association (AAHA) had it not met the stringent evaluation processes. All the vets and the staff are Fear Free Certified professionals. During each visit, pet owners admired how the team worked together by ensuring that their pets were examined in a stress-free environment.
The team is spearheaded by Dr. Juliana Wilcox, whose focus is on small animal preventive care and pain management. In case your pet requires emergency treatment, do not hesitate to go to the center during clinic hours. For outside clinic hours, you can call (858) 842-9681.
The center's patrons acknowledge the genuine care and professionalism of the vets. They are very straightforward and do not push their patrons to avail of unnecessary expensive diagnostic tests and medicines.
Highlights
The location is wheelchair-accessible such that it suits both disabled owners and pets.
Parking lots are available for free on the premises for visiting pet owners.
Multi-pet appointments are acceptable as it is a time-saving service that allows pet owners to bring in their pets all at the same time, thereby reducing multiple trips to the veterinary center.
The veterinary center sends out automated reminders to notify customers of pending appointments.
Services
Internal Medicine

Reproductive problems
Heart-related problems
Pulmonary disorders
Tumors and cancers

Routine Checkups

Checking of heart rate and pulse rhythm
Eye, ear, and nose exams
Skin and coat exams
Laboratory tests for aging pets
---
10. Morena Pet Hospital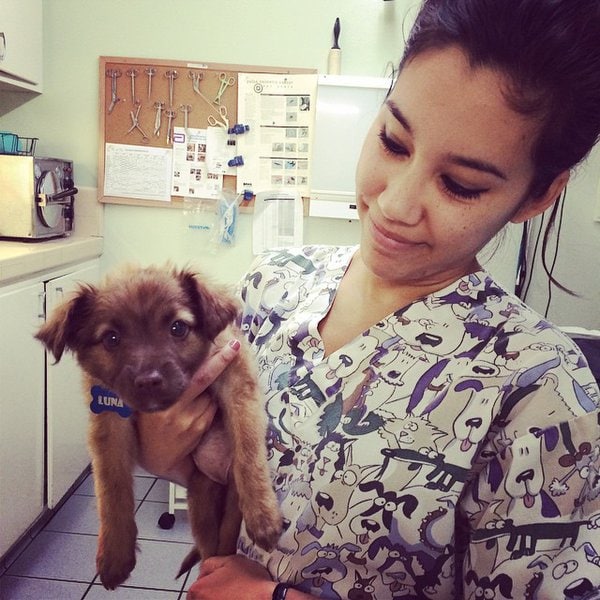 A hospital that services cats, dogs, rabbits, reptiles, ferrets, and other exotic pets, it is equipped with state-of-the-art tools such as radiography and an ultrasound machine for exact disease diagnosis. The hospital can provide your pet, be it a cat or a dog, with a comfortable boarding place to stay during your vacation days. Kindly contact the hospital if you want to board your avian friend or any exotic animal.
The caring team is headed by Dr. Crystal Steib, who is an active member of Veterinary Medical Associations such as the San Diego County Veterinary Medical Association. She works with Dr. Lindsey Moore, who earned her DVM at Louisiana State University.
You can download a pre-visit Fear Free questionnaire so you can inform them early on regarding your pet's aversion to issues like taking rectal temperature and loud voices during the examination procedure. By completing the questionnaire, the vets and staff can make adjustments prior to your visit to make it stress-free for your pet.
Highlights
Accepts pet boarding for cats, dogs, and exotic animals but only for fully-vaccinated animals.
Offers affordable spaying and neutering for pets below 40 lbs.
Offers acupuncture therapy, but this service is available strictly by appointment.
First-time pet owners are given a $25 discount on physical exams and a $20 discount for any type of service but do note that these discounted rates are not applicable for subsequent visits.
Services
Veterinary Services

Microchipping
Allergy testing
Nutritional counseling for weight gain or weight loss
Diagnostic laboratory testing

Dental Services

Teeth cleaning
Tooth extractions
Dental X-ray
Treatment of swollen gums
---
9. Rosa Canyon Animal Hospital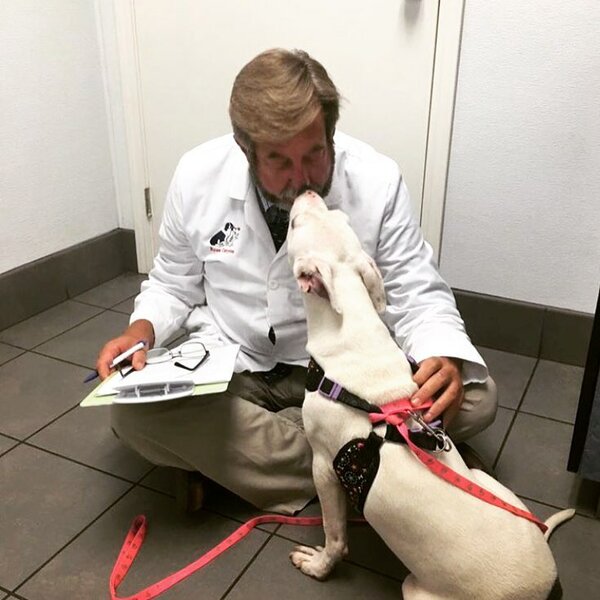 Rose Canyon Animal Hospital has been operating for 50 years and is now owned by Dr. Anthony Michael, who completed his Veterinary course at UC Davis. Working with him is Dr. Mariann Rozsa, whose special interests are internal medicine and feline medicine.
To serve its patrons better, the hospital has made major improvements by adding the latest equipment aimed at providing an accurate diagnosis. These are digital X-ray machines, IDEXX technology, and touchscreen computers in every exam room.
The appointment is done online. In order to facilitate smoother patrons' visits, downloadable forms are available on the website.
Pet owners have nothing but good words for the caring nature of the vets and staff. They also appreciate how the hospital team reminds them of their pet's annual vaccination schedule and dental cleanings by sending them reminders in their emails. They also acknowledged how the vets on duty kept a pleasant and friendly disposition.
Highlights
Has designated waiting rooms for pets to prevent intermingling among other pets at the hospital.
Appointments can be requested online for ease and safety during the ongoing pandemic situation.
The website has helpful articles to guide pet owners on matters such as general pet safety and heatstroke awareness.
Payment options include cash, checks, Visa, Mastercard, AMEX, Discover, and insurance plans, such as ASPCA Pet Health Insurance and Pet Insurance by Nationwide.
Services
Dental Services

Teeth cleaning
Teeth sealing
Oral surgery
Tooth extraction

Preventive Health Services

Heartworm prevention
Flea and tick prevention
Microchipping
Immunizations and health screening
---
8. The Pet Hospital Of Tierrasanta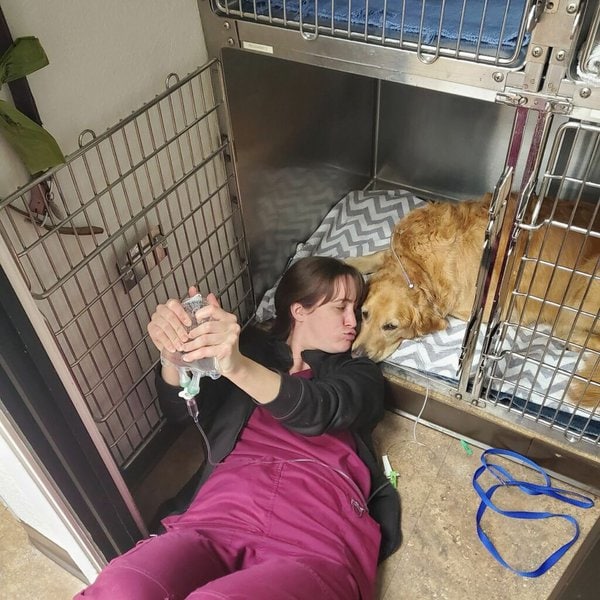 Headed by Dr. Grafton Houston, who opened the hospital in 1992, his credentials include a Veterinary Medicine degree at Colorado State University and a Master's in biology at the University of New Mexico. Working with him is Dr. Brandy Barnes, who graduated from Michigan State Veterinary school.
Owners whose pets underwent surgical procedures admired the after-surgery care by personally calling them and asking them about the conditions of their pets.
Moreover, you will find helpful resources on the website, such as contact numbers of ASCPA Poison Center and what number to call for after-hospital hours emergencies. Don't know which places you can take your pet off-leash? You will find a list of approved off-leash locations around San Diego City on the hospital's website.
And, for swift transactions, you may download the forms and take them with you to your pet's scheduled appointment. For pet parents whose pets will undergo a surgery procedure, you can download a pre-surgical instruction form.
Highlights
Offers a 10% military discount on its list of services.
Accepts installment payments through the CareCredit scheme to provide financial assistance for selected pet owners.
Has tie-up with selected insurance companies, ideal for pet owners who have bought insurance for their pets.
Offers a wide range of downloadable forms for new pet owners, including drop-off forms, surgery, and check-in form, dental consent form, and surgery consent form.
Services
Physical Examinations

Oral health
Joint health
Quality of skin and coat
Eye and ear health

Diagnostic Testing

Blood test
Urinalysis
Fecal test
---
7. Turquoise Animal Hospital
This animal hospital has been serving the San Diego community for the past 50 years. It is accredited with AAHA and is a member of the Association Of Exotic Mammal Veterinarians. The team is headed by Dr. Melissa Reed, whose special interests are caring for exotic animals, geriatric pets, and acupuncture. She works with Dr. Mauricio Guayasamin, who is also specializing in exotic animals as well as dermatology.
If you are having a hard time looking for an animal hospital that treats exotic pets such as reptiles, birds, hamsters, and guinea pigs, Turquoise Animal Hospital is one of our recommendations.
The patrons who had emergency cases had nothing but praise for the way the team handled the emergency care of their pets. The vets made extra effort to make the situation less stressful by explaining to them their pets' conditions, prognosis, and medical treatment.
For non-emergency cases, they work by appointment basis, and once you've filled up and submitted the online forms, hospital staff will get in touch with you for your schedule. For your convenience, you can find the driving direction to the hospital on the website. Also, pet owners appreciate the accessibility icons on the webpage.
Highlights
Accepts boarding for cats and dogs, but it will work best if you call up the hospital for boarding enquiries and policies.
Free puppy training is provided only if the pups have been certified vaccinated.
The hospital offers special discounts from time to time, and make sure to drop by the website to check out these special offers when available.
Offers stem cell therapy services to treat dogs with osteoarthritis.
Services
Surgical Services

Mass removal
Ear hematoma repair
Abscess repair
Entropion eye surgery

Other Services

Acupuncture
Pet boarding
Grooming
Laser therapy
---
6. West Coast Animal Hospital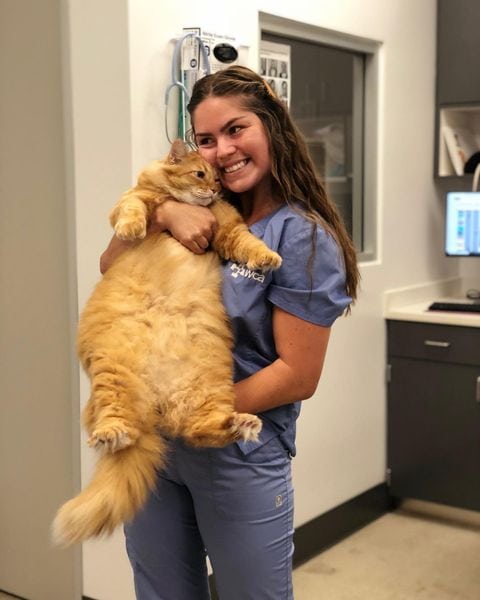 The hospital is AAHA accredited as well as a member of the American Association of Feline Practitioners. To reduce animal stress during vet visits, they require cats to be placed in a carrier while dogs are on a slip-lead leash.
The veterinary team is led by Dr. Megan Gibbings, who is one of the board directors of the San Diego County Veterinary Medical Association and also the Regional Thought Leader for IDEXX Laboratories. Also on board is Dr. Jessica Green, who provides chiropractic, the alternative medicine for cats and dogs. This practice involves the manipulation of the musculoskeletal to improve mobility. Take note that this is only available every Saturday.
The hospital does not accept walk-in patrons. In case you need to schedule your pet for complex dental procedures, same-day appointments, or cancellations, you have to call the hospital, as these cannot be done online. A no-show fee of $65 and, in the case of a late cancellation for dental procedures, an additional 50% of the total dental procedure cost will be applied to the final billing.
And, great news for those who adopted cats and dogs from 4 of the listed local adoption/rescue centers on the website, you can avail of a free wellness checkup which you can redeem within two weeks of the adoption date.
Highlights
It is one of the few vet hospitals that are open on Sundays.
For transparency of rates, you refer to the price list of its services published on the website. 
Accepts CareCredit for invoices above $500 and ScratchPay.
Do note that a no-show or late cancellation can incur an additional fee of $65.
Services
Dental Services

Tooth cleaning under anesthesia
Treatment of resorptive lesions
Digital dental radiograph
Tooth extraction

Feline Services

Feline wellness exams
Fecal parasite testings
Microchip implanting
Screening for heart and thyroid diseases
---
5. Woof And Purr Vet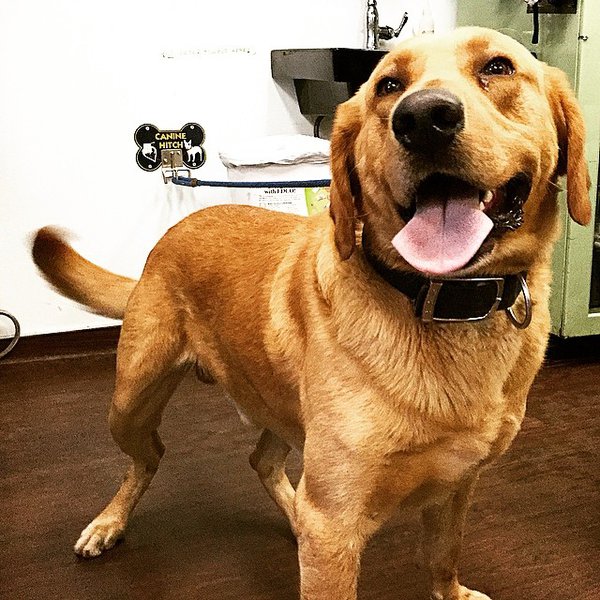 Woof and Purr Vet is strategically located near the famous South Park vintage and homemade boutiques and the Grape Street Dog Park. It started operating in 2014, the hospital is owned by Dr. Jayme Williams, who completed her veterinary study at North Carolina State University.
The hospital's patrons aged 65 years old and above, as well as uniformed personnel, are happy about the discounted rates given to them. The same is true for those who adopted cats and dogs, as their pets were given a free wellness checkup. Also, their customers only have positive words for the hospital's vet and staff because of the genuine care and how they explained crystal clear their pets' conditions.
As a pet owner, you will appreciate the hospital's newsletter library, from where you can have free access to various veterinary topics. Not only that, but they also have a compilation of instructional YouTube videos about pet care.
Highlights
In the event of an emergency and your pet requires immediate care, the staff will attend to your pet right away, even without a prior appointment.
Accepts cash and credit card payments that must be made in person at the time when services are being rendered.
Discount rates on selected veterinary services and products are offered to seniors with IDs and military personnel.
While your pet is undergoing medical treatment, you can wait it out at nearby restaurants, shops, or parks like the Ivy Canyon.
Services
Dental Services

Dental cleaning with anesthesia
Dental X-ray
Dental cleaning and polishing
Oral surgery, including tooth extraction and fistula repairs

Other Services

Annual physical checkups
Vaccinations
Chest X-ray
Laboratory exams such as bloodwork and urinalysis
---
4. Rancho San Carlos Pet Clinic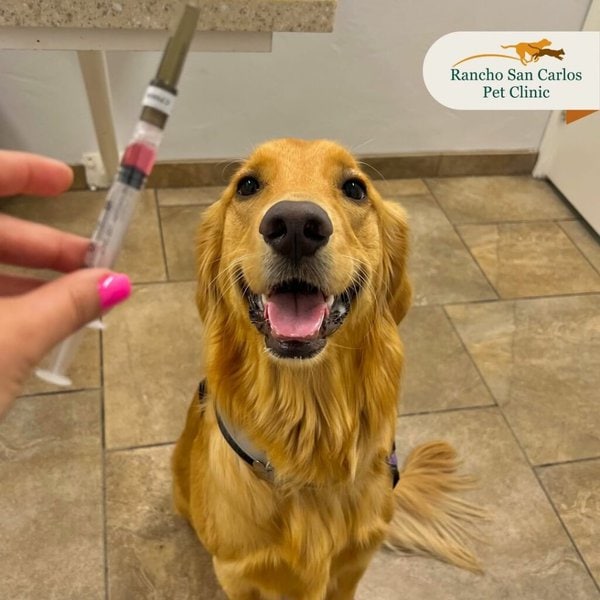 Rancho San Carlos Pet Clinic has been servicing pet animals in San Diego since 1976. Part of the team is Dr. Laura Halsey who is the daughter of the clinic's founder. She is a certified veterinary acupuncturist. Also part of the team is Dr. April Rodriguez, who holds a DVM from UC Davis.
To make it easier for patrons like to check appointments, vaccination due dates, and prescription refills, you can download their RSCPC app for free from the App Store and Google play store. Pet owners who used the app found it easier to chat with the staff with their queries being addressed right away.
For your pet's safety, they require cats and dogs to be on a leash or placed inside a carrier. For pets requiring extended medical attention, boarding is available. Be sure to fill up the boarding consent form found on the website before bringing your pet to the clinic. If you are concerned about your pet's anxiety while staying in the boarding facility, you can request anxiety medications.
Highlights
Downloadable forms are available online to facilitate a smoother check-in for visiting pet owners.
Medical boarding for cats and dogs is available, and the hospital will feed pets with Purina EN adult food if pet owners do not happen to have brought their pets' food during the boarding.
Pet euthanasia and cremation services are available upon request.
CareCredit and insurance for pets are accepted as a mode of payment.
Services
Dental Services

Tooth extractions
Application of protective sealant
Application of bonded sealant
Tooth cleaning and root planting

Wellness Treatments

Anal gland expression
Heartworm testing
Urinalysis
ECG/EKG
---
3. San Diego Bay Animal Hospital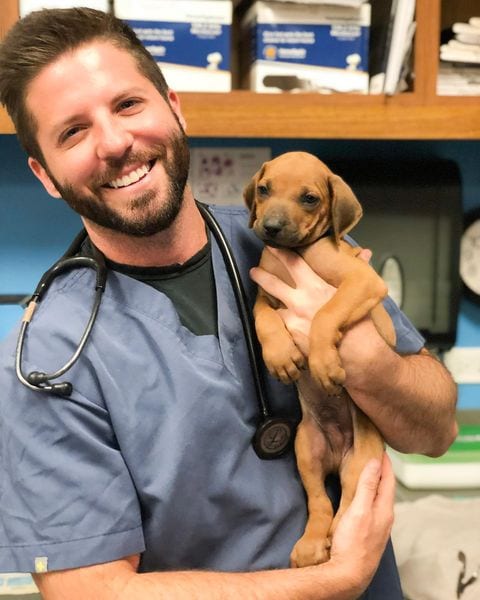 San Diego Bay Animal Hospital is a full-service hospital for cats and dogs. New patients are welcome, simply download the new patient form and submit it online. Or, you may choose to complete the questionnaire on the scheduled date of the appointment.
The hospital offers puppy and kitten packages that include core vaccinations to nutrition counseling. Pet owners appreciated how the vets happily answered all their concerns regarding the health of their growing pets, like heartworm disease. Based on the customers' reviews, the vets were also very helpful in giving them tips about potty training and socialization. The same care is given to senior cats and dogs through their routine wellness exams for early disease detection.
The booking of any veterinary services can be done online for greater convenience. For pre-assessment, you can upload a photo of your pet so the vets can have an initial evaluation.
Highlights
The establishment is wheelchair-accessible and provides free parking to visiting pet owners.
Accommodates emergency cases 7 days a week to render prompt veterinary assistance when needed.
Has extended operating hours and is open on Sundays to serve pet owners with very busy schedules.
The hospital has an online pharmacy with an option of free shipping via AutoShip to serve its customers.
Services
Diagnostic Services

Ultrasound
Bloodwork
Fecal exams and urinalysis
Radiography

Internal Medicine Care

Reproductive problems
Immune system disorders
Heart-related problems
Oncology
---
2. Uptown Animal Hospital ABC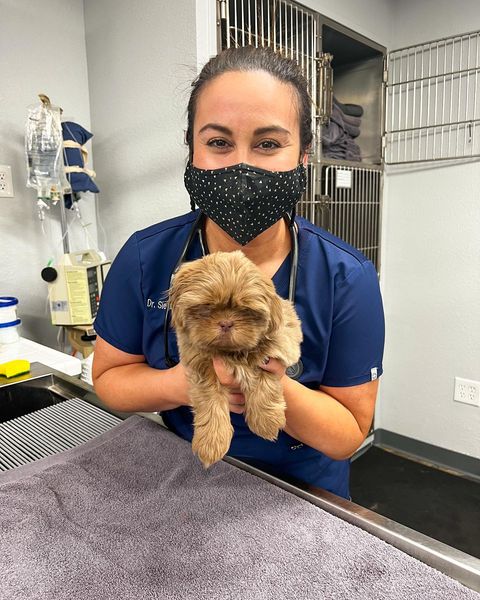 A pet hospital exclusively for cats and dogs, it is equipped with top-of-the-line veterinary tools to help vet doctors give excellent care to patients. The hospital's Medical Director is Dr. Juan Pablo Romero, whose line of specialization is pet surgery and emergency care. Along with him is Dr. Sierra LaBrecque, who holds an Animal Science degree from Oregon State University.
For your comfort, download the hospital's PetPage App so you can easily make a schedule, access your pet's record, and request refills. Plus, the online pharmacy can also be accessed from the app, where you can shop for your pet's basic needs, such as food and treats.
Many of the hospital's patrons are enthusiastic about the hospital's compassionate way of handling their pets. They were very patient in answering questions and were never made to feel rushed. They are also happy about the hospital's longer operating hours.
Highlights
This hospital admits 'same-day' emergency cases to provide prompt veterinary assistance when needed.
There are several restaurants found within the establishment's vicinity that you can visit while waiting for your pet.
Pet owners can access the hospital's app for free so that they can easily manage their scheduling, request refills, and easily access their pets' medical records.
Downloadable new client form, which you can take with you on your pet's schedule or be submitted online.
Services
Surgical Services

Mass removals
Bladder stone removals
Hernia repair
Eye surgeries

Dentistry

Dental cleanings
Dental X-ray
Tooth extraction
Teeth cleaning and polishing
---
1. Feathers & Fur Animal Hospital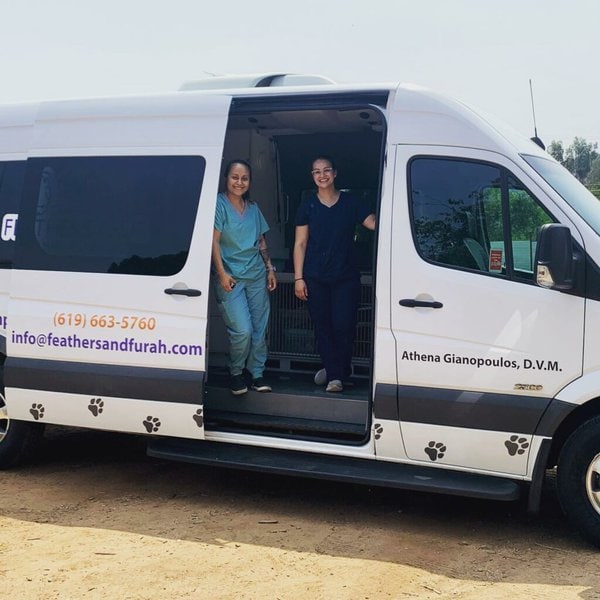 Are you having difficulties looking for a vet whose area of interest is to care for your avian pet? Look no further because Feathers & Fur will 'fly' to your home for all kinds of veterinary services. Not only do they cater to avian pets but to cats and dogs, as well. Now, you do not have to go through the hassle of hospital waiting, traffic, or animal stress visits because everything will be done in your pet's comfort zone.
Pet owners admired the hospital van that comes complete with diagnostic tools and a built-in surgical area for surgical procedures requiring sedation. Request for an appointment is a breeze; only you need to do is fill up the online form or if it's more convenient for you, just send a text message.
When it's time for your pet to cross the rainbow bridge, the team can be called upon for in-home euthanasia. Pet owners who availed of this special service admired how the team handled this sensitive issue with dignity. They walked them through the entire procedure to make everything less painful.
Highlights
Multi-pet appointments are accepted, and this should cut down on the number of trips pet owners from multi-pet households will have to take.
It services various locations, including Oceanside, Alpine, and up to Jamul areas.
Mobile veterinary care equates to stress-free hospital visits for birds, cats, and overly-anxious dogs, as it essentially cuts down the inconvenience that traveling to the vet will bring for these animals.
Cash and all forms of major credit cards are accepted at the hospital for pet owners to enjoy a smoother checkout.
Services
Birds

DNA sexing
Avian surgery
Avian grooming
Infectious disease exams and prevention

Cats And Dogs

Dental services
Laboratory exams such as ultrasound, radiology, and cancer screening
Surgical procedures including spaying, neutering, and mass removals
Vaccinations and microchipping
---
Related Questions
---
How Much Does It Cost To Declaw A Cat In California? Declawing a cat can be anywhere from $200 to $800. The factors that affect the cost of cat declawing are age and the type of procedure to be used, either Resco clippers or laser surgery. Also, your cat will be assessed before declawing, and if it has a potential for health complications, the price naturally goes higher.
Is It Illegal To Have An Unneutered Dog In California? Yes, all dogs, by the time they reach four months of age, should be neutered. There are exemptions, and these are dogs owned by professional breeders, those dogs competing in dog competitions, guide dogs, and dogs that participate in police operations. A fine of $50 is imposed on the pet owners with unneutered dogs for the first occurrence and $100 for the second occurrence.
How Much Does It Cost To Spay A Dog In San Diego? The average cost of dog spaying in Southern California is $450 for dogs under six months of age, $540 for dogs weighing below 50 lbs, and $600 for dogs weighing over 50 lbs. These prices include bloodwork, anesthesia, IV catheter, and pain medications. Another option is to visit San Diego Humane Society which offers low spaying rates for qualified individuals.