Staten Island is New York's second most affluent borough coming only slightly behind Manhattan. Although it is the least populated with an estimated 475,000 residents, it is the third largest by land mass and is one of NYC's boroughs with the highest number of pet owners.
According to the New York City Economic Development Corporation, the vast number of pet owners on Staten Island is attributable to its ample space. Owning a pet comes with massive social and health benefits, but it also comes with responsibilities. And when our furry or feline friends fall ill, the least we can do is get them the best health care possible as an integral part of the family.
Thankfully, Staten Island has quite a handful of veterinary centers, many of which are among the best in the country. If you are considering checking out one, the information below will help. You can use their brief descriptions, addresses, and services to curate the best option for you and your companion animal.
17. Astarbi In-Home Veterinary Care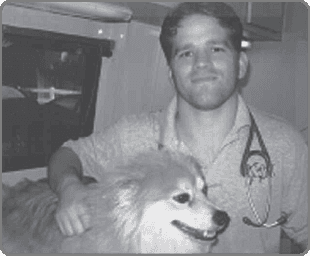 Sometimes, visiting a clinic to attend to your pet's healthcare needs may be challenging. In such instances, a mobile option becomes preferred. Astarbi In-Home Veterinary Care is one viable mobile vet clinic on Staten Island that pet parents can check out. They bring quality healthcare to pets in their homes to make them more comfortable.
The owner and chief veterinarian of this practice – Dr. Peter Astarbi – is a Staten Island man who graduated from LSU School of Veterinary Medicine. He began his practice in 1999 and is reputed as a thorough and professional veterinarian by over 40 reviewers on Google.
This mobile vet clinic is unique for its comprehensive care for regular and exotic pets. Some pets they see include reptiles, birds, pocket pets, rabbits, deers, cats, and dogs. The establishment is a member of the Metro Herp Society (AUMA), which assures herp pet owners of their reliability.
Besides western medicine, Astarbi In-Home Vet Care also utilizes natural remedies like herbs to treat animal companions. They are most suitable for non-emergency cases or those without hospitalization. To book an appointment, pet owners only have to call, and the receptionist will work out the earliest possible date.
Highlights
Offers veterinary care for regular and exotic pets, such as reptiles and rabbits.
Their house call services provide pets and their owners with a great deal of convenience.
Although this mobile vet is available 24/7, pet owners must make appointments.
Astarbi In-home Veterinary Care employs western medicine and herbs in treating pets.
Services
Spaying/Neutering
Skincare
Flea control
Euthanasia
Dentistry
Microchipping
Vaccinations
---
16. Annadale Veterinary Clinic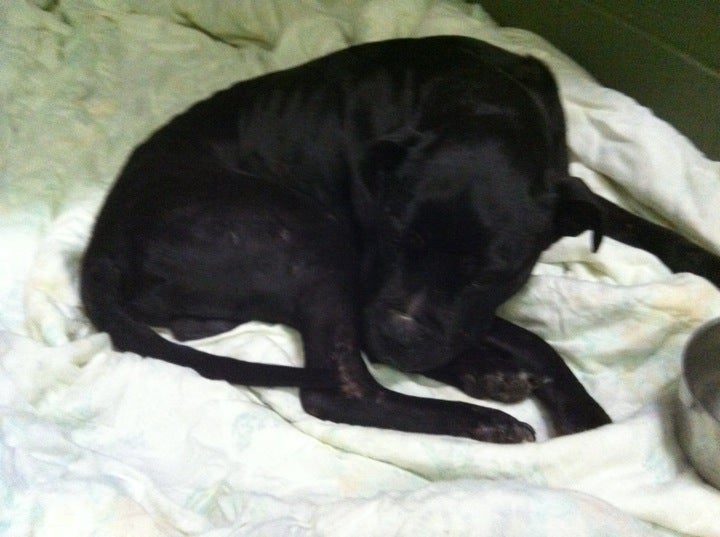 For over 40 years, Annadale Veterinary Clinic has been providing quality care for pets on Staten Island, New York. And for many of its customers, this clinic hasn't been for dollars but for holistic pet care. Dr. Rufino Dionisio works with his caring staff to make feline and furry companions feel at home as they receive the care they need.
One recurring point from almost every feedback left on Google for this establishment is the know-how of the veterinarian here. Although a few did not mince words in calling for an upgrade in facilities, almost everyone applauded the soundness and patience of Dr. Dionisio.
Renowned for preventative pet care, this clinic has the facilities and connections with licensed labs to carry out copious lab tests.
Highlights
This clinic operates by appointment only.
Their comprehensive laboratory enables them to perform many diagnostic tests in-house.
Customers adjudge this veterinary clinic as being fair in their prices.
The clinic sits along Annadale road, both accessible and easy to recognize by residents of Sneden Avenue, N Pine Terrace, and Hillis street.
Services
Diagnostic Testing

EKG
Echocardiogram
Sonogram
Digital X-ray

Preventative Care

Heartworm prevention
Blood work
Physical examination
Vaccination
---
15. Banfield Pet Hospital – Staten Island Hylan Plaza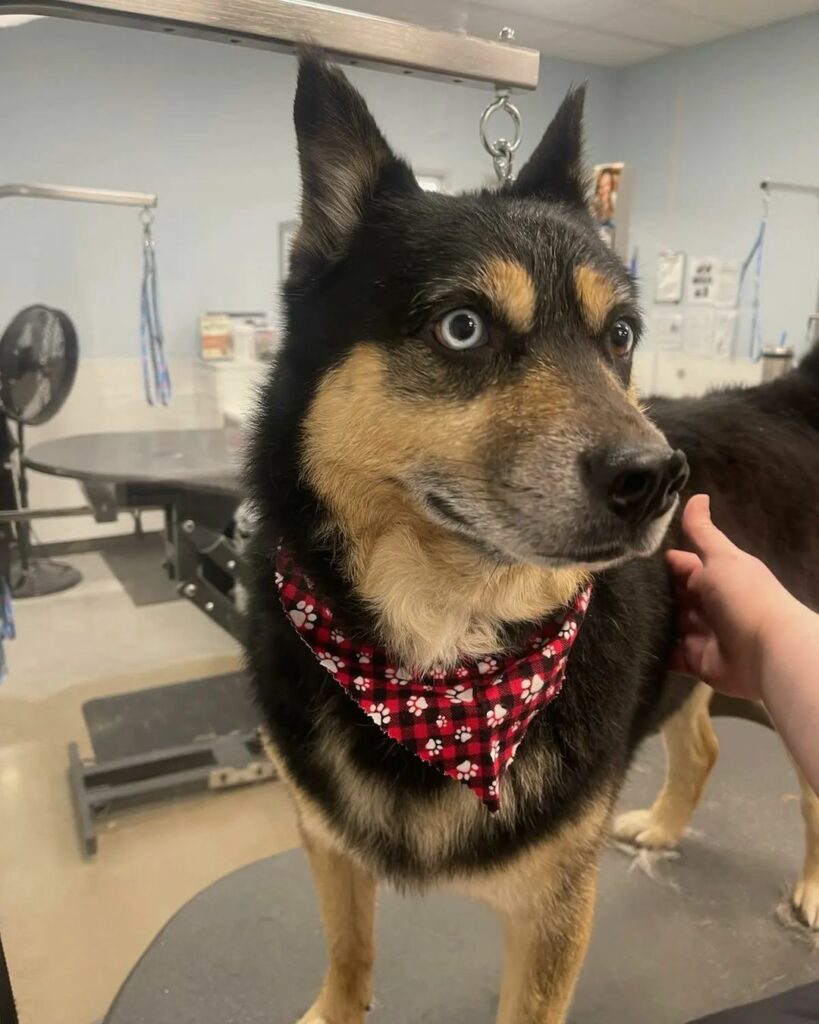 The Hylan Plaza branch of Banfield Pet Hospital is the second on Staten Island and one among a thousand others across the country. This hospital prioritizes preventive healthcare, although it also attends to emergency cases. And like the other one on Staten Island, this is also located inside PetSmart but along Hylan Boulevard.
With over 3,600 veterinarians working across their various locations nationwide, pet owners can be sure of competent hands to care for their animal companions. Their prices are a bit above mid-range, though, as spaying a 50 lbs pup costs $514.95. Similarly, cleaning your four-legged friend's teeth professionally at this hospital costs $394.95, while euthanasia goes for $134.95. The first exam for pets at this hospital is, however, free.
This pet organization's Optimum Wellness Plan (OWP) offers preventive healthcare to pets at discounted prices. It requires owners to pay a subsidized amount monthly or yearly for services included in their package. Regardless of the package, all OWP consists of a coaching session on nutrition, two virtual office visits, and 24/7 veterinary advice from Vet Chat. The good thing about their OWP is that owners can use it in 1,000 locations across the country.
Banfield Pet Hospital is the place to go for comprehensive pet shopping in the country. They allow owners to purchase medication, food, and other supplies from the comfort of their homes. Partnering with VetSource, they deliver people's orders just on their doorsteps. Their blog contains informative content on protecting pets from various conditions affecting their health.
Highlights
Banfield Pet Hospital only declaws cats for medical reasons and will not carry out the procedure for behavioral reasons.
Operates Optimum Wellness Plans for cats, dogs, kittens, and puppies. This plan allows year-long affordable care to pets.
Offers virtual services for pets reluctant to visit the hospital or owners who are just busy.
Pet owners can easily book appointments online instead of doing it physically at the hospital.
Services
General Services

Behavior examination
Coat and skin care treatment
Gastrointestinal illness diagnosis and treatment
Orthopedic evaluation and treatment

Surgery Services

General dentistry
General surgery
Spaying and neutering
---
14. Hylan Animal Hospital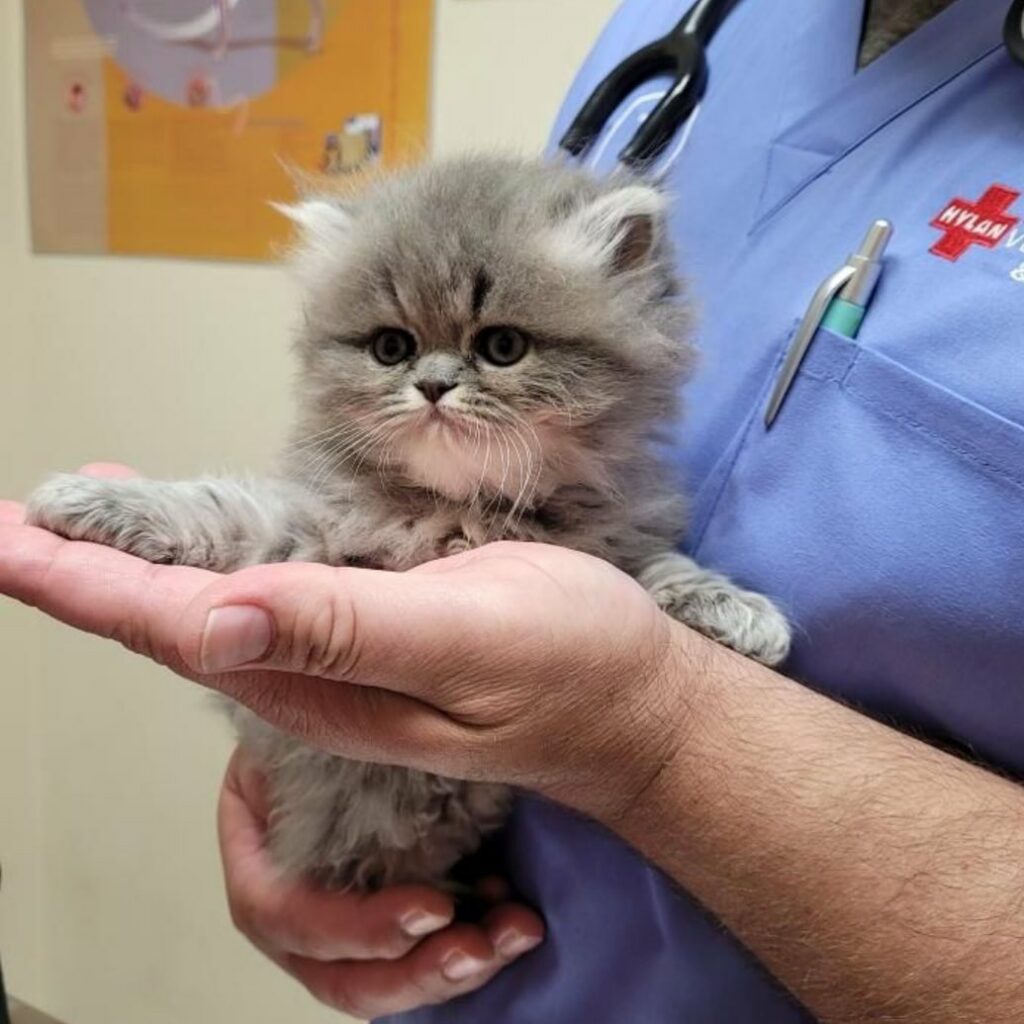 Sandwiched between Parkinson Avenue and Norway Avenue, Hylan Animal Hospital uses the latest technological gadgets to provide pets on Staten Island with the best medical and surgical care. The hospital was established in 2000 by Dr. Andrey Dembitsky after he completed his studies in Ukraine, Canada, and the US.
Dr. Dembitsky received his Doctor of Veterinary Medicine degree in 1996 from Kharkiv Veterinary Academy in Ukraine. He then proceeded to Lindsay Animal Clinic in Ontario, Canada, for an externship training in Medicine and Surgery. He later moved to the US in 2000 and furthered his studies in Small Animal Ultrasound Diagnostics. He is especially interested in diagnostic imaging, soft tissue, and orthopedic surgery.
As a member of the American Association of Feline Practitioners, this animal hospital engages in cat-friendly practices for a pleasant treatment of felines. According to pet owners' feedback on Google and other review platforms, the hospital is incredibly neat, and the veterinarian with his staff is pleasant to meet. Appointments are possible via their official phone line or online.
Highlights
This hospital operates strictly by appointment; it does not welcome walk-ins.
Their in-house pharmacy has ample prescription drugs for refilling and food for pets.
They accept CareCredit, cash, Pet Insurance by Nationwide, and major cards for bill settlement.
Hylan Animal Hospital's mobile app allows customers to get virtual help, read their helpful blogs, and book appointments quickly.
Services
Laser Surgery

Gingival hyperplasia
Urinary bladder surgery
Cesarean section
Tumor removal
Spaying and neutering
Brachycephalic breeds surgery

Diagnostic Services

DNA testing
Urine analysis
Digital X-ray
Fecal analysis
Electrocardiogram
---
13. Animal Health Group (Boulevard & Castleton)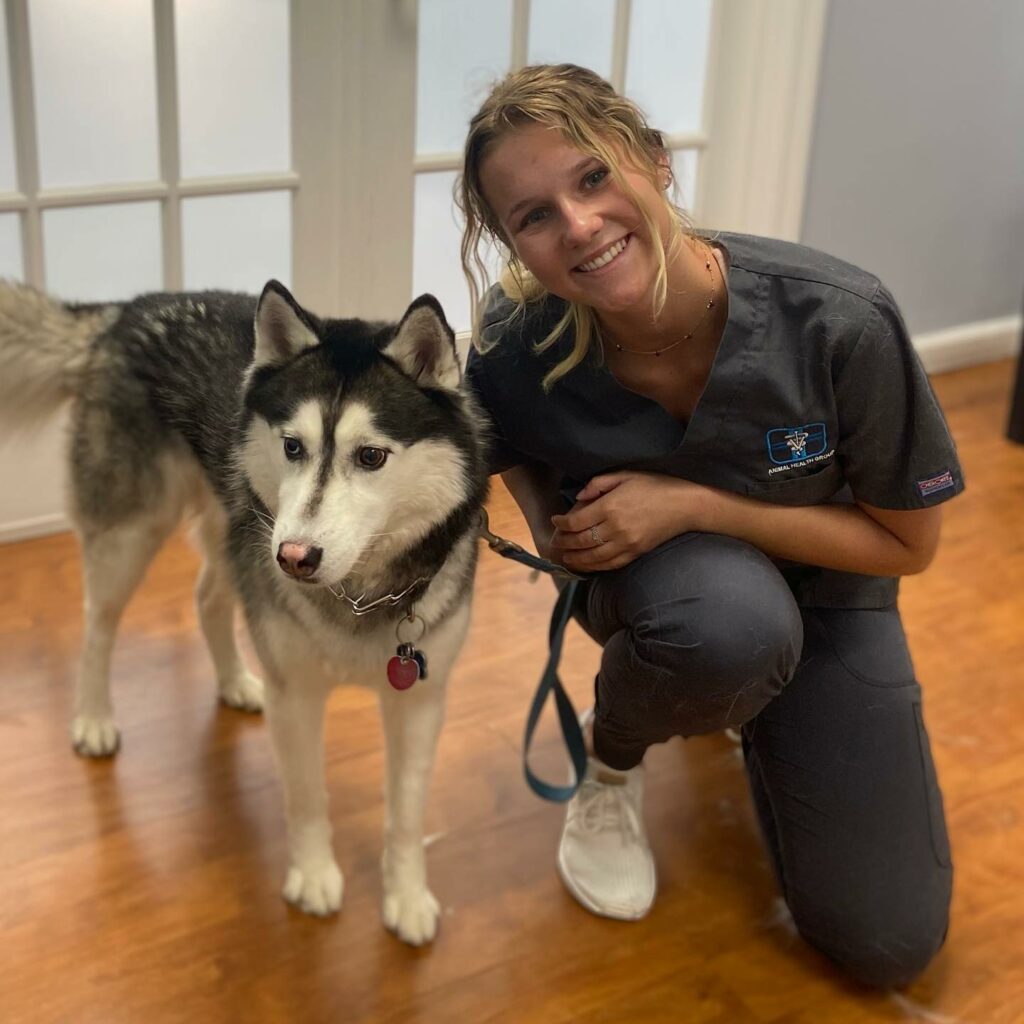 With two locations on Staten Island, Animal Health Group has resolved the problem of long waiting times that pet owners often experience during appointments. Their veterinarians and staff work to deliver personalized and compassionate care to small animals around the island. And with a team comprising six doctors and twenty staff members spread across the two locations, pet owners can rest assured that their animal companions are in one of the best hands.
Dr. Sofia Miele, Dr. Michael Arpino, Dr. Lisa Sether, Dr. Jessica Moreira, Dr. Antonio Miele, and Dr. Michelle Martinez work at the two locations to attend to pets and their owners. Their staff is headed by Beatrice, a microbiology major at Wagner College, who is also pursuing a degree in Veterinary zoology. She, alongside nineteen other staff members, ensures that you and your feline and furry friends feel comfortable during your visits.
This veterinary establishment loves their customers to book appointments by calling their phone lines or using their provided online platform. They also operate an app that allows a more convenient way to get in touch with their doctors and book appointments with their receptionists. You can download this app by signing up on their website or heading straight to Apple App Store or Google Play Store.
Independent reviews on Google, Birdeye, and Trustpilot reveal that their doctors care and take their time to explain issues to pet owners. They welcome both routine and emergency cases during their office hours. However, pet owners may have to check elsewhere once they are closed.
Highlights
Their presence in Boulevard and Castleton makes them close to most pet owners on Staten Island.
This Animal Health Group operates an online pharmacy that delivers medication and pet foods to people's doorsteps.
They are open every day of the week for the convenience of pet parents in the area.
In addition to cats and dogs, this establishment just added care for small animals, especially mammals.
Services
Diagnostics and Lab Services

Blood glucose analysis
Combo testing (FIV/FELV)
Dental X-ray
Microscopic fecal analysis
Much more!

Wellness Services

Stem cell therapy
High blood pressure treatment
Vaccinations
Pet surgery
Spay & Neuter
Microchipping and much more
---
12. Aadobe Animal Hospital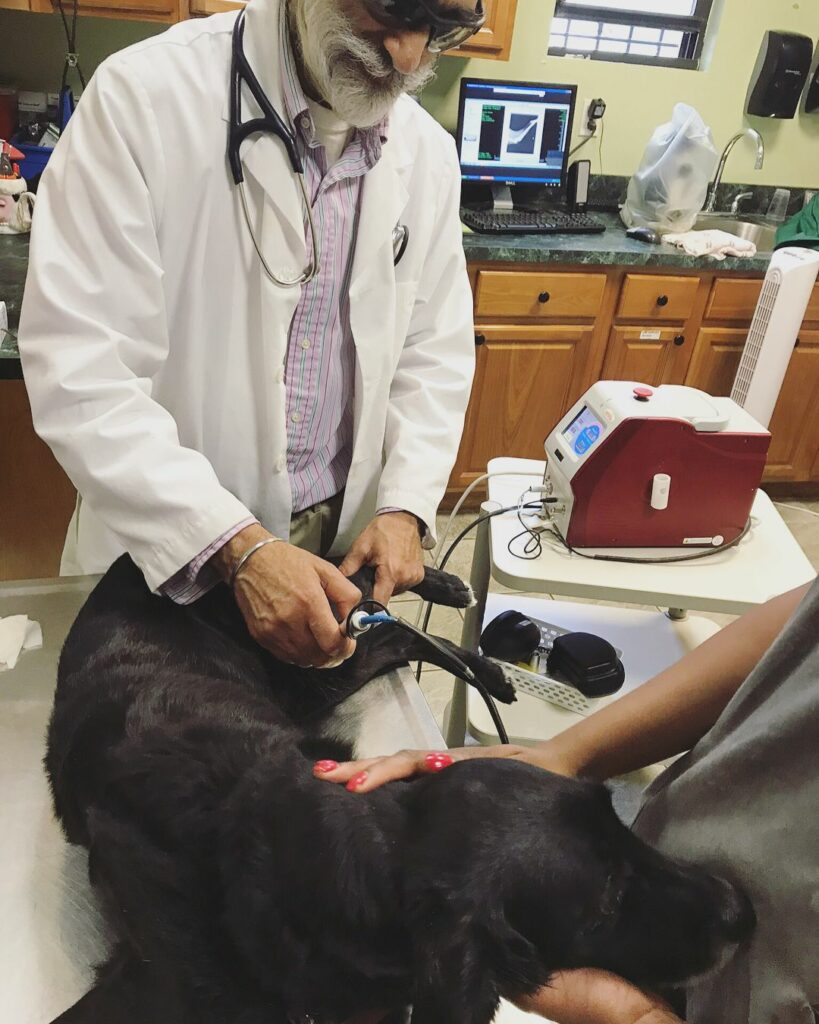 Since its inception in 2007, Aadobe Animal Hospital has been a relief to pet parents in the ever-busy Staten Island. Although it's small in terms of structures and practice, the hospital offers all services needed by furry and feline companions. With its state-of-the-art in-house laboratory facilities, this animal hospital can perform an accurate diagnosis of all pets' conditions. They equally run a pharmacy with drugs and other supplies available for immediate dispensing.
Dr. Manjit Singh is the practice owner of this hospital, and he works with his staff members to meet pet needs. His focus is on preventive care. Because of this, they encourage pet owners to schedule regular wellness exams and vaccinations. Unlike other pet care facilities on Staten Island, this hospital is always open to new companion animals. So, owners are only an appointment away from receiving the care they want for their animal friends.
Aadobe Animal Hospital is closely involved in community outreach as it sponsors various local rescue groups on Staten Island. One such group is Staten Island Hope Animal Rescue (SIHAR), which specializes in rescuing and placing abandoned, abused, and unwanted companion animals. The hospital does the necessary health rehab, while SIHAR facilitates the placement or adoption by new owners. This hospital collaborates with other rescue groups for Blake's Sake Rescue, Inc. and Mama Chris Animal Rescue. More than 180 customers of this pet hospital gave it a rating of 4.6 stars on Google, with the prevailing comments centering on the professionalism of Dr. Singh and his staff. New pet owners can also access relevant forms on their websites, book appointments, or call their line.
Highlights
This hospital's location is close to pet owners in Forest, Ordell, Burnside, and Eldridge Avenues on Staten Island.
Their entrance is wheelchair accessible with ramps and wider clearance.
The hospital sends automated and phone appointment reminders to their customers, so they don't miss their dates.
It supports CareCredit financing to help pet owners spread their bills over a period.
Services
Core Care

Vaccination and Prevention
Wellness exams
Dental care
Geriatric care
Cold laser therapy

Lab & Diagnostics

Digital X-rays
Urinalysis
Bloodwork
Ultrasound diagnostics
---
11. CompleteCare Veterinary Center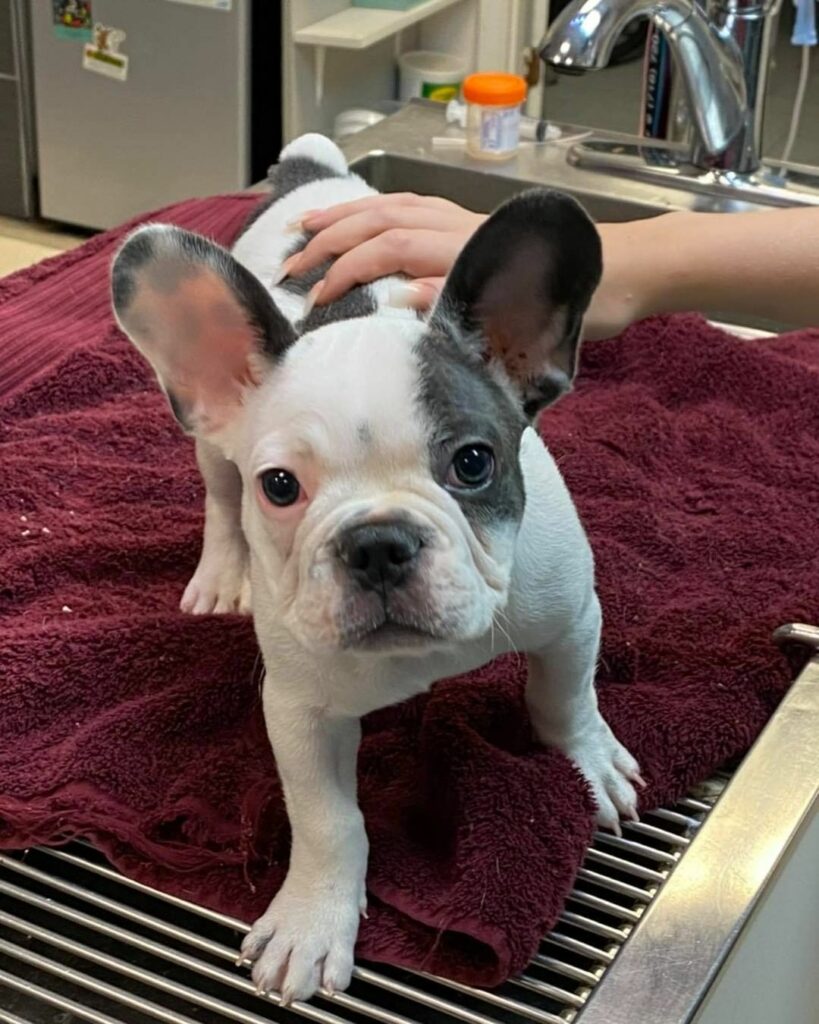 From what started as an emergency-only hospital a few years ago, CompleteCare Veterinary Center has now grown to be a full-fledged pet center on Staten Island. Besides medical, dental, preventative, and wellness care, this veterinary center also grooms furry and feline companions to look their best. Located conveniently along the New Jersey and New York lines, pet owners around these areas can be confident of an excellent place to care for their companion animals.
This center operates with three veterinarians Dr. John Sangiorgio, Dr. Lisa Lukas, and Dr. Samuel Rodriguez. Dr. John Sangiorgio serves as the medical director, Craig Rizzo is the practice manager, and Denise Dipietro is the groomer. These professionals and staff members are eminently qualified and passionate about their work. For instance, Dr. Sangiorgio has won several awards, including Outstanding Service to Veterinary Medicine and Veterinarian of the Year, amidst several other accolades in his over 25 years of practice.
First-timers to this center can download, print, and fill out relevant forms on their website to save time during their visits. Nevertheless, they must also request an appointment through phone calls or the appointment section on their website. It's critical to reinstate that this establishment works only four days a week and may not be reliable for owners who constantly need help for their pets.
Customers can regularly check their website for new offers as this veterinary center regularly gives discounts on their services. CompleteCare Veterinary Center has a 4.5/5 rating from 295 reviewers on Google, although recently, some have complained about their receptionist's rudeness. However, since customer feedback can be subjective to an extent, it's worth noting that such opinions may not wholly represent reality.
Highlights
The center operates Virtual Pet Care for owners unable to bring their animal companions for on-site diagnosis and care.
This establishment works by appointment only, and pet owners can book an appointment by call or through their website.
CompleteCare Veterinary Center is a one-stop clinic for all pets' healthcare needs, including grooming.
Pet test results come out quickly at this center because they perform all laboratory processes in-house with state-of-the-art facilities.
Services
Grooming

Personalized haircuts
Intensive brushing to remove dead furs
Ear cleanings
Bath and blow-out
Nail trims

Wellness Care

Wellness exams
Vaccinations
Surgery
Laser therapy
Microchipping
---
10. All Saints Animal Hospital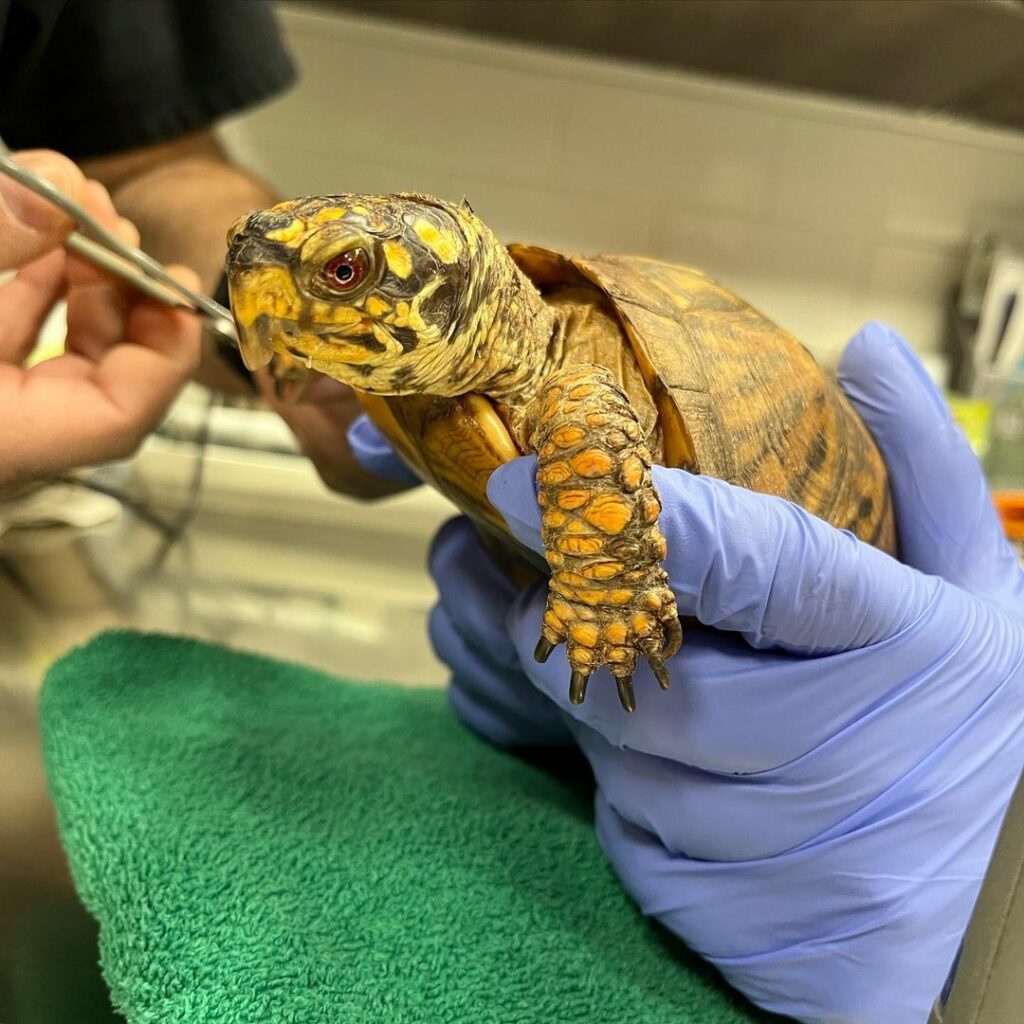 Among the few animal hospitals that offer quality healthcare to exotic pets on Staten Island is All Saints Animal Hospital. Established in 2019, this small animal hospital cares for cats, dogs, rabbits, reptiles, birds, and hamsters. And besides regular medical and surgical treatments, pet owners can also take their companion animals there for grooming.
Three veterinarians work at this hospital and they are Dr. Frank Battiato, Dr. Joe Augello, and Dr. Lynn Mastrangelo. These three doctors are specialists in treating Avians/exotic pets, having completed several internships and externship training after graduating from veterinary schools. They work with other staff members to deliver quick and efficient service to pet owners.
Pet diagnostic results will have a quicker turnaround time because of its state-of-the-art in-house laboratory and experienced professionals. Also, the hospital attends to pets every day of the week, although it requires pet owners to book an appointment before arrival. Similarly, its online pharmacy is full-loaded to supply all drugs to pets in the nooks and crannies of Staten Island.
Although this animal hospital is relatively new, it is positively reviewed by customers on Yelp, Facebook, Google, and other platforms. For instance, it got 4.6/5 stars from over 40 reviews on Google and 4.8/5 stars from over 50 votes on Facebook.
Highlights
They are among the few animal hospitals on Staten Island specializing in exotic and regular pet care.
Working 24/7 brings convenience to many pet parents who may be busy on weekdays.
Their online pharmacy offers free ground shipping for all purchase orders exceeding $37 within the US.
The hospital has a large parking lot for the convenience of pet owners who bring their companion animals for treatment.
Services
Medicine & Surgery

Orthopedic surgery
Soft tissue surgeries
Dental surgery
Spay & Neutering

Diagnosis

Digital X-rays
Ultrasounds
In-house laboratory tests
---
9. Dongan Hills Veterinary Practice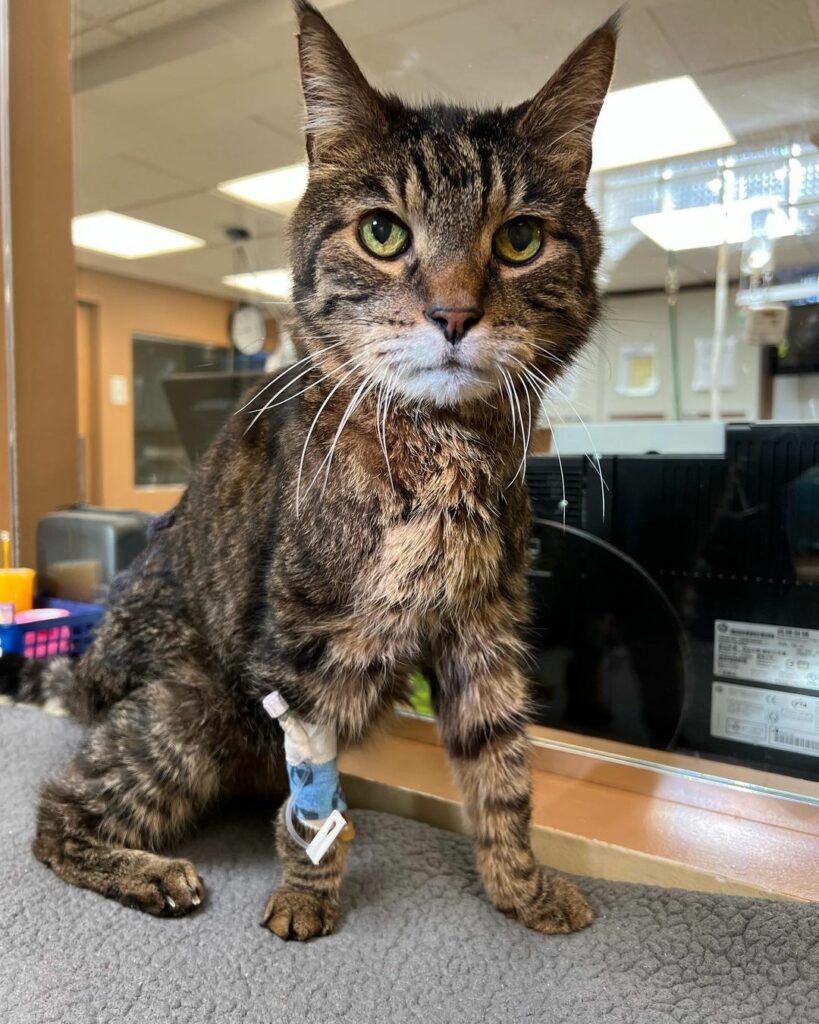 Dongan Hills Veterinary Practice and Integrative Wellness Center is a family-owned practice on Staten Island that offers full-service pet care to four-legged companions. The practice is fully accredited by the American Animal Hospital Association (AAHA), signifying its compliance with the standard of veterinary excellence in the US. First-time visitors or pet owners can find everything they need in this center to keep their furry and feline companions happy and healthy.
The care team at this practice consists of three veterinarians – Dr. Allison Brown, Dr. Rodney Jerger, and Dr. Christine Macri – eleven veterinary assistants and two client service representatives. Cathy, who is a behavior specialist and groomer, works to keep pets always looking their best. She is certified with honors by the NYC Board of Education School for Pet Grooming. Dr. Brown has been with this vet center since 1995, although she started as a veterinary assistant. The mentorship she received from Dr. Thomas Carreras informed her decision to study Veterinary Medicine at Ross University, where she graduated with honors in 2012. She is now a co-owner of this vet and integrative center.
The unfortunate happens, and pet owners lose their animal companions to the cold hands of death. The grief, anxiety, and pain can be difficult to bear. This establishment understands such feelings and thus provides pet grief support to affected pet owners. Sheila, a licensed and nationally certified clinical health mental counselor with over 25 years of experience, is always available to help owners walk through the experience.
This veterinary practice is rated 4.9/5 on Facebook by 76 voters and 4.8/5 on TopVet by 52 reviewers. Many customers rate it high on professionalism and friendliness, although a few people expressed their reservations about their appointment delays.
Highlights
Dongan Hills Veterinary Practice is an AAHA-accredited practice, a testimony to their compliance with the best standard for veterinary excellence.
Offers pet grief support for pet owners who just lost their companion animals.
Their appointment process is easy as pet owners can call or use their website.
Visitors to this establishment have big parking lots for their cars, thanks to the space that this center occupies.
Services
Integrated Medicine & Laser Therapy

Acupuncture
Herbal Therapies
Class IV laser therapy
Osteopathy

Wellness Care

Spay & Neuter
Vaccinations
Dental care
---
8. St. Francis Animal Hospital Of Staten Island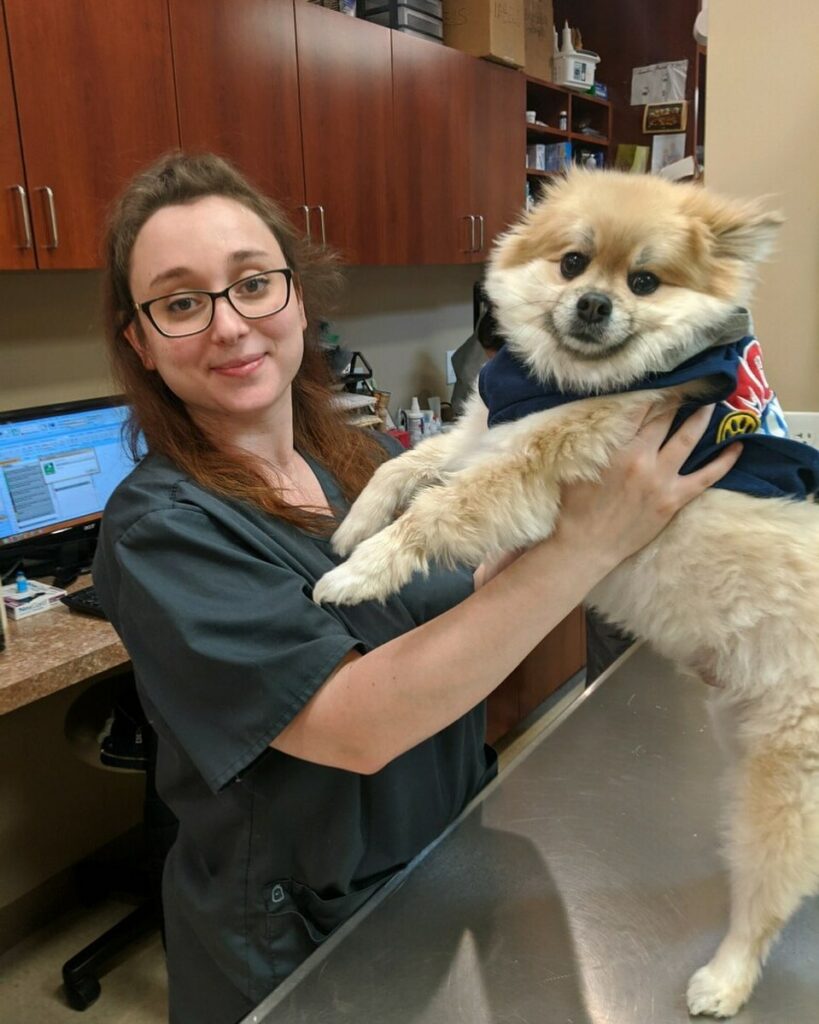 Thinking of an excellent hospital to care for their cats, dogs, and other exotics, pet owners on Staten Island can turn to St. Francis Veterinary Hospital. Located inside Perkins Shopping Plaza on Staten Island, the hospital welcomes felines, furry, avians, and reptiles into their medical and surgical care facility. It also has experienced hands for a complete makeover of these companion animals. So, besides medical care, owners can groom their companion animals to their taste at this hospital.
Talking about their workforce now, this hospital has three veterinarians: Dr. Joseph Augello, Dr. Steven T. Brigande, and Dr. Frank Battiato. Dr. Augello, the lead vet, earned his Bachelor's degree in Biology from Wagner College before proceeding to Ross University, where he became a Doctor of Veterinary Medicine in 2007. He loves to treat cats, dogs, guinea pigs, amphibians, ferrets, and many other exotic pets. The hospital staff is friendly, following people's feedback, and always ready to make pets and their owners feel welcomed.
Getting test results at this hospital is fast because they have state-of-the-art facilities to carry out any test in-house. Similarly, access to drugs and food items for pets is guaranteed, thanks to their fully loaded pharmacy. The veterinary assistants and front desk workers also make visiting this establishment worthwhile through their friendliness and willingness to answer questions.
Although they operate by appointment, the process is stress-free as it only requires a call to their receptionist. The reviews of this hospital are largely positive, although a few people expressed dissatisfaction with the occasionally slow appointments time and "pricey services" they experienced.
Highlights
This animal hospital opens every day of the week for extended hours.
Offers quality healthcare for exotic and regular pets.
Their in-house laboratory is fully equipped to handle all diagnostics and imaging needs.
Its location at Perkins Shopping Plaza makes the establishment accessible not only to pet owners on Staten Island but also to residents in New Jersey and Brooklyn.
Services
In-House Services

Surgery
Pharmacy
Exotics
Pet grooming

Diagnostic Services

Ultrasound scans
Digital X-rays
Laboratory tests
---
7. Eltingville Veterinary Practice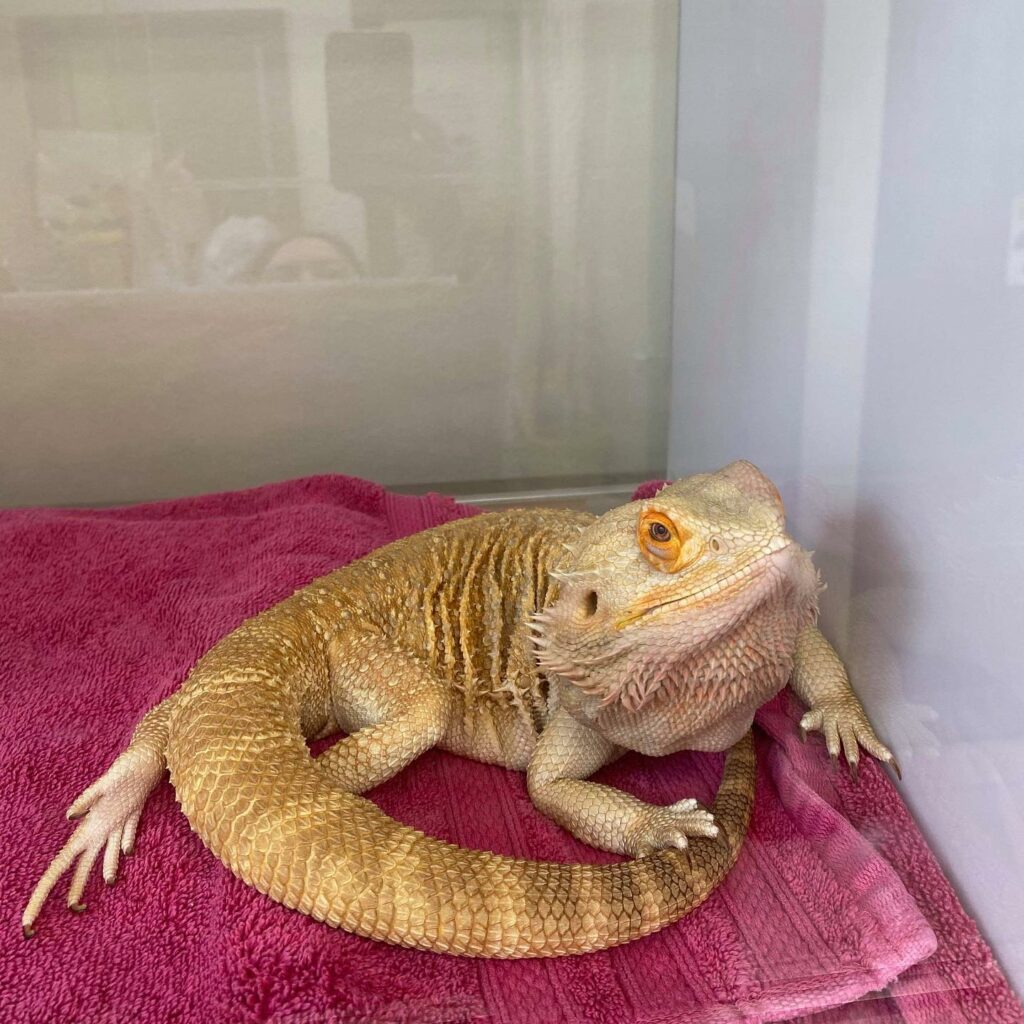 Emergencies come unannounced, and when it concerns pets, it usually requires immediate attention if owners hope to salvage the situation. One pet healthcare facility on Staten Island that pet owners can check out during emergencies and even routine health care needs for their companion animals is Eltingville Veterinary Practice. As an AAHA-accredited practice, the establishment distinguishes itself from others as having met the standard for veterinary excellence in the country.
Dr. Danielle Pugliese is the lead veterinarian and owner of this practice, and she has ten years of experience treating different kinds of pets. She had her Bachelor's degree in Biology from SUNY Binghamton before going to St. George's University School of Veterinary Medicine for her veterinary training. After graduation, she spent ten years learning under Dr. Thomas Carreras at Dongan Hills Veterinary Practice to hone her surgical and clinical skills. Dr. Pugliese works with two veterinary assistants, Kathy LaRosa and Kristy Dalcamo, and seven other staff members at this establishment.
New pets and their owners to this facility can expect clean, state-of-the-art equipment and friendly staff. Owners who have previously patronized other centers can arrive at the establishment with their pets' medical history and print and fill out relevant forms from their website. Eltingville Veterinary Practice expects all its customers to pay for their services at the point when it is rendered. It accepts all major cards and CareCredit for spreading payments over a period.
In addition to being an excellent healthcare center for pets, this practice also teaches pet owners the best ways to keep their companion animals healthy year-round. There are several pieces of information on how to prevent some pet illnesses on their website, and people can equally access these contents via their app.
Highlights
Eltingville Veterinary Practice partners with Petfinders to help intending owners adopt a pet that suits their lifestyle and personality.
It is AAHA-accredited, thereby assuring pet owners of its gold standard of veterinary excellence.
The establishment operates an online pharmacy that delivers food and drugs to the doorsteps of pet parents.
Regular and exotic pets are welcomed at the establishment.
Services
Wellness Care

Physical exams
Dental prophylaxis
Surgery
Vaccination

Diagnostic Services

Digital radiography
Endoscopy
Laboratory testing
---
6. Greater Staten Island Veterinary Services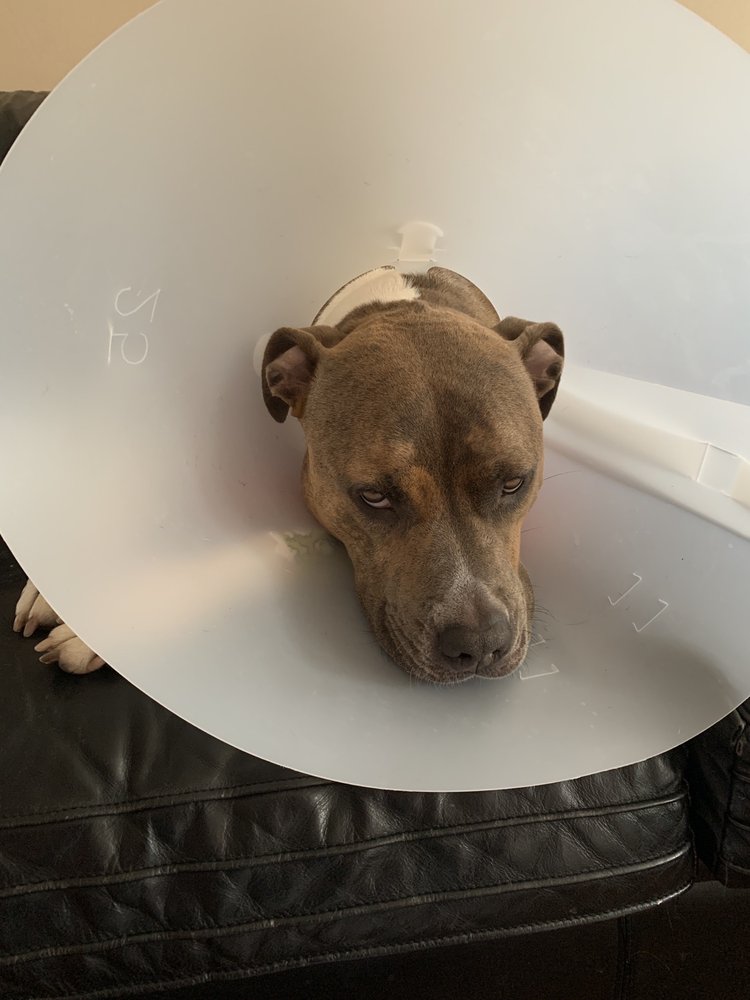 Located in the coral island shopping center of Staten Island, Greater Staten Island Veterinary Services (GSiVS) is one of the two satellite centers of Garden State Veterinary Specialists hospital, whose headquarters is in New Jersey. Owned and managed by Dr. Thomas D. Scavelli, this establishment has been providing emergency veterinary care to pets in all its three locations for over 20 years. Their doctors are board-certified specialists passionate about rendering the best care possible to companion animals.
Dr. Susan Meeking is this hospital's medical director and is also in charge of the emergency/critical care unit. She received her DVM from Canada and has undergone several training and rotations in New York, focusing on trauma, endocrine, toxicities, and shock emergency care. Eight other doctors in her unit work with her to meet pets' emergency needs. The Cardiology unit is headed by Dr. Denis Trafny, a Purdue University-trained veterinarian, while the Surgery department is led by the practice owner, Dr. Scavelli.
As an emergency-focused veterinary hospital, GsiVS accepts referrals from other general practitioners on Staten Island. However, they encourage the referring doctors to alert them ahead of the pet's arrival so they can map out the best treatment plan. The center has many qualified and board-certified doctors in each department, and its facilities are state-of-the-art. Occasionally, the Staten Island center refers some cases to their parent branch in New Jersey if they don't have a specialist to attend to the issue on the ground.
Apart from referrals, this center also welcomes pet owners who feel their companion animals are in critical condition. Many visitors to this establishment rate them high on professionalism and competence, although a few others bemoan their long waiting time before being able to see a doctor. Others also opine that their fees are pretty on the high side.
Highlights
This veterinary service center opens every day, including during holidays.
No appointment is required for emergency cases.
They accept CareCredit, checks, and major credit cards for settling bills.
Board-certified specialists in cardiology, surgery, and critical care work at this hospital to care for pets and collaborate with other specialists in different fields from the parent branch in New Jersey.
Services
Surgery

Orthopedic surgery
Thoracic surgery
Abdominal surgery
Reconstructive surgery
Neurosurgery
Head & Neck surgery
Regenerative Medicine

Emergency/Critical Care

Tracheostomy tube placement
Ultrasound
Thoracocentesis
Critical care monitoring
24-hour ICU monitoring/hospitalization

Cardiology

Congenital heart disease
Heart murmur/failure
Elevated lung blood pressure
Shortness of breath
Coughing
---
5. Staten Island Animal Hospital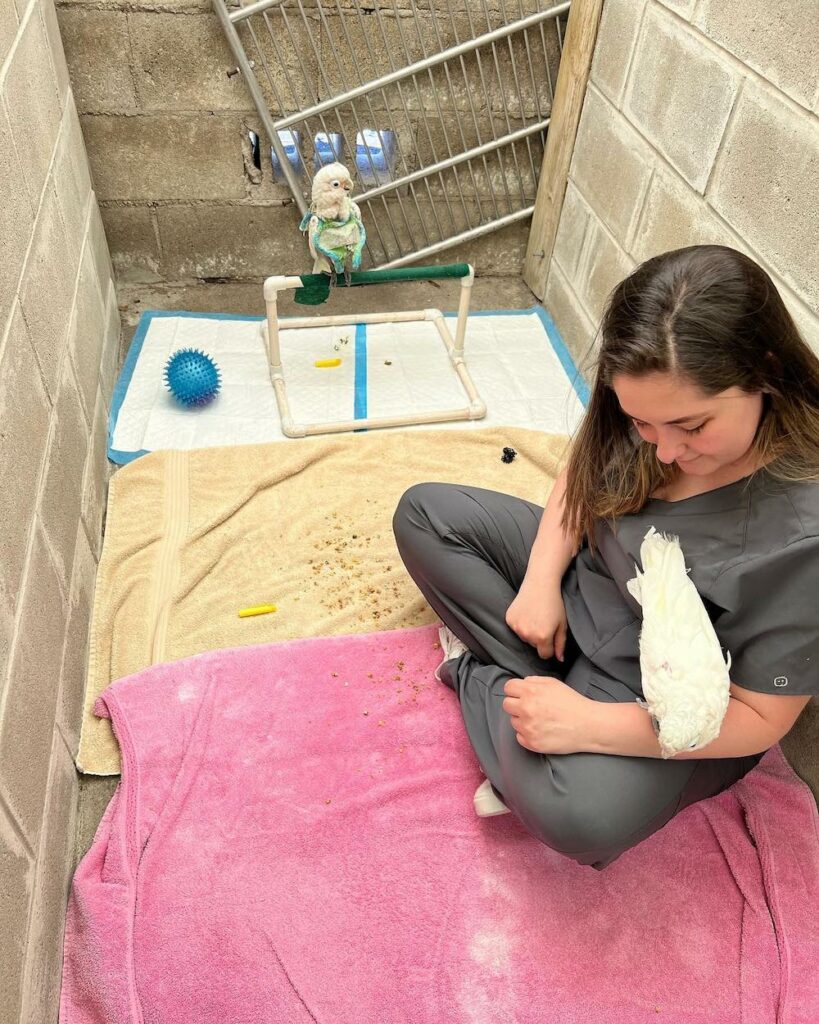 Staten Island Animal Hospital began operations in the early 1940s, focusing on delivering full-service health care for pets on Staten Island. It is part of the over 1000 VCA Animal Hospitals in the United States and Canada. And apart from cats and dogs, this hospital also attends to exotic pets such as avians, mammals, pocket pets, reptiles, and ferrets. It is also a center to visit for pet owners seeking day or extended stay boarding services for their cats, dogs, and pocket pets.
This animal hospital also grooms pets and offers different weight management programs for pets that may need them. Dr. Eugene Briskman, a Tufts University-trained veterinarian, works with Dr. Daniel Viado as the two veterinarians attending to pets at this hospital. They attend emergency and routine care cases alongside other staff during official office hours. Dr. Briskman has several exotics like snakes, newts, and pups as pets, while Dr. Viado, a graduate of the University of the Philippines in Diliman, Quezon City, is also a staunch lover of dogs.
Staten Island Animal Hospital runs an app called myVCA, which enables pet owners to access their pet's profile, view upcoming appointments, refill medications online, and contact doctors for help. As an organization committed to animal welfare and sheltering, this hospital sponsors animal welfare organizations with grants to aid their work. They also accept donations from their clients to keep this vision going.
When booking an appointment with this hospital, pet owners will be asked to choose among four options – Emergency, sickness, Physical exams or vaccines, and others. Whatever option is selected will determine how early the appointments will be. More than 110 reviewers of this hospital on Google gave it a rating of 4.4 out of 5 stars.
Highlights
First-time pets undergoing physical exams at this hospital enjoy $20 discounts.
The hospital cares for exotic pets like ferrets, rabbits, snakes, mammals, and others.
It operates a subscription-based CareClub that gives access to unlimited exams and subsidized treatment for members.
In addition to the modern veterinary medical approach, this animal hospital also employs integrative medical therapies like acupuncture and herbal and holistic medicine to treat pets.
Services
Advanced Care

Bone and joint surgery
Echocardiography
Orthopedic surgery
Feline hyperthyroidism
EKG

Preventive Care

Weight management program
Flea and tick control
Immunizations
Adult and senior wellness
Microchipping

Pet Grooming
---
4. Island Bird Cat & Dog Vet Group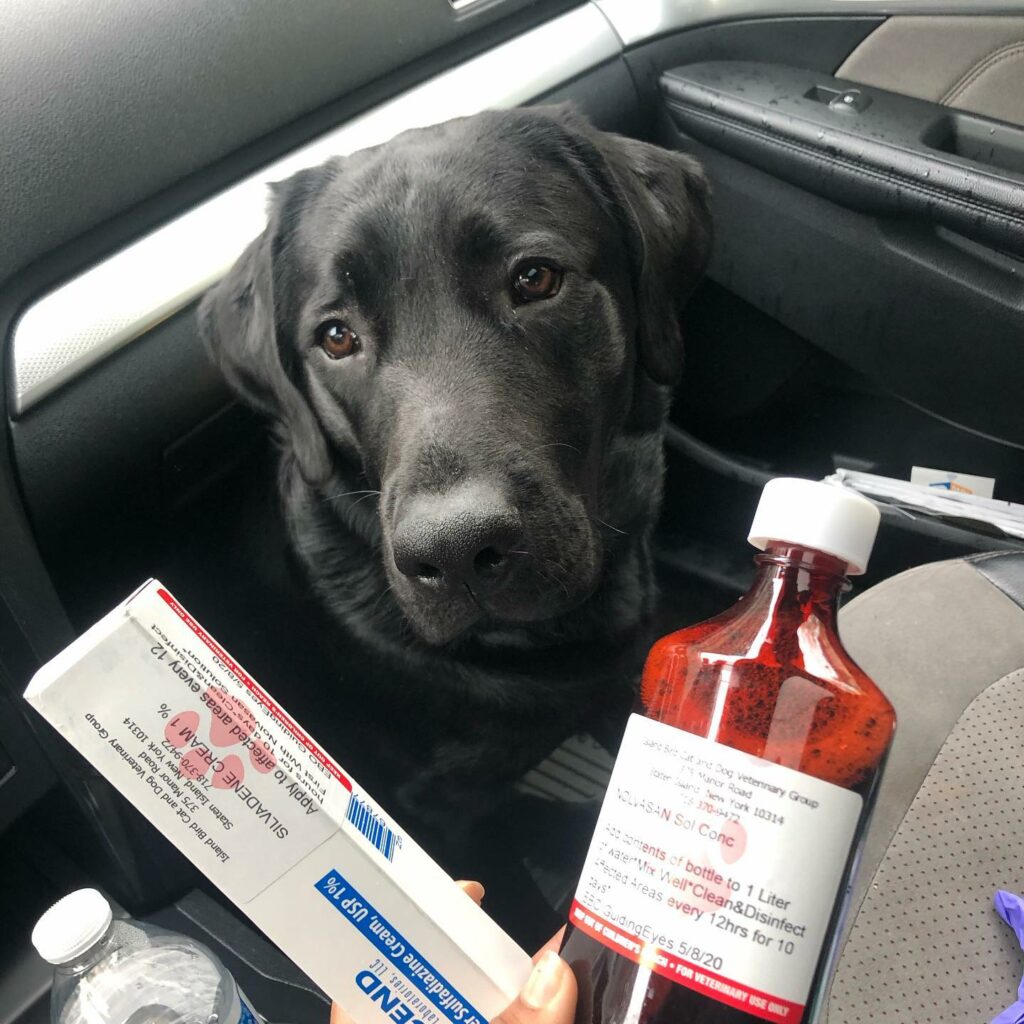 Island Bird Cat & Dog Veterinary Group is the private practice of Dr. Frank Scandaglia, a Ross University-trained veterinarian with interests in cats, dogs, and exotics. The hospital is a go-to center for many pet owners on Staten Island requiring emergency or routine care for their companion animals. Pet owners can call the hospital directly for a speedy placement in emergency cases. Consultations are usually through appointments, and it is a requirement that such appointments should be made at least 72 hours before the anticipated date.
In addition to cats and dogs, this practice attends to exotic pets such as rabbits, birds, and ferrets. It is also a go-to center for owners whose pets have behavioral problems. Whatever the cause, the hospital has trained personnel to help correct this anomaly and return the bond between pets and their owners. New pet parents will find their website enriching as it contains much educational content on how to care for companion animals.
With a rating of 4.8 stars from over 190 reviewers on Google, this hospital is undoubtedly one to check out on Staten Island in spite of some customers having reservations about its pricing. It allows pet owners who cannot offset their bills at once to use CareCredit to spread it over six months. Their online pharmacy is equally well-stocked to meet pets' food and drug needs.
Highlights
Offers medical, dental, and surgical care for cats, dogs, and exotics.
Operates an online store that caters to pets' food and medication needs. This store offers free standard shipping for items above $49.
Accepts CareCredit and major cards for offsetting treatment bills.
Requires appointments for consultation and treatment. Appointments can be made online or by calling their hospital line.
Services
Wellness Care

Vaccination
Senior care
Parasite Prevention and Control
Pain management
Dental care

Diagnostic Services

Radiology (X-rays)
Endoscopy
Ultrasound
Wellness exams

Surgery

Spay & Neuter
Dental surgery
---
3. Banfield Pet Hospital – Staten Island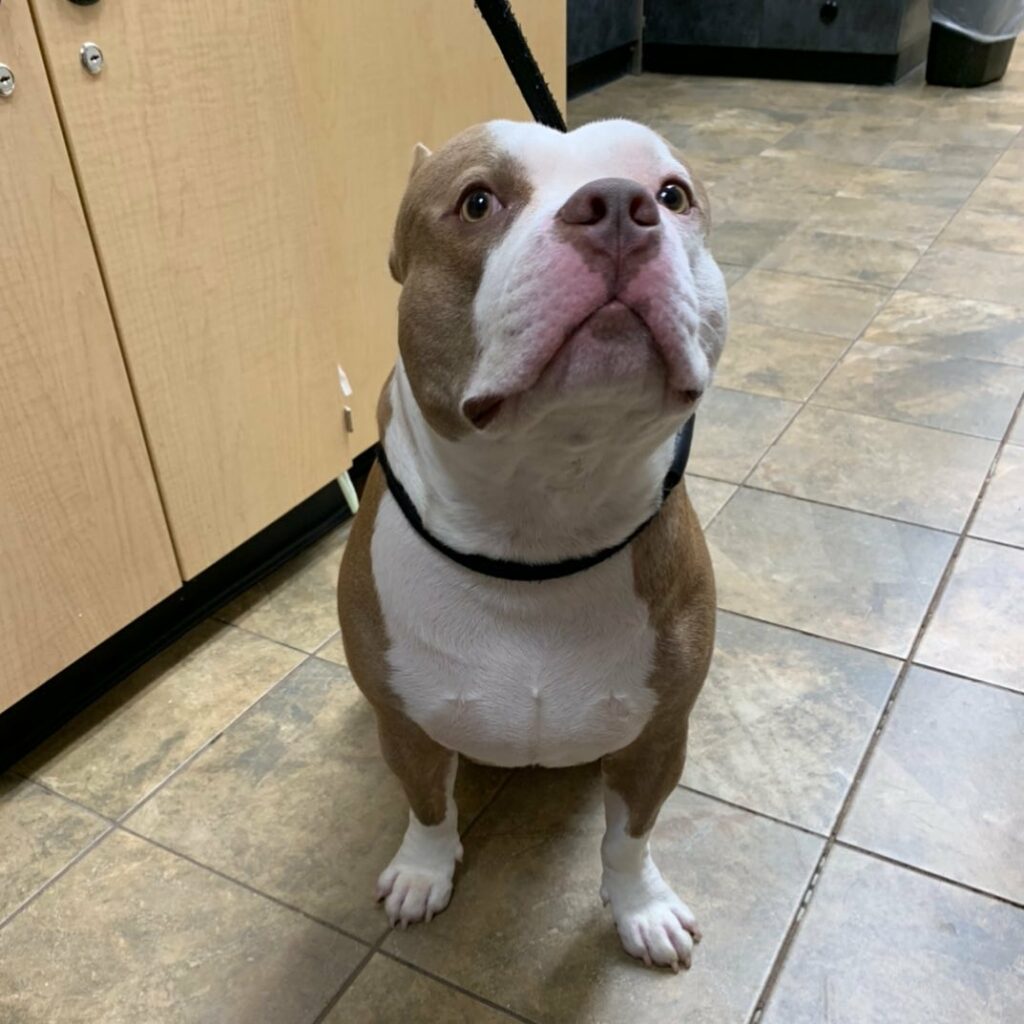 Established in Oregon in 1955, Banfield Pet Hospital has grown to be the unrivaled largest veterinary practice in the United States. Its Staten Island branch inside PetSmart on Forest Avenue is just one of the over 1,000 branches of this hospital in the country. This Staten Island branch is one of the two in the area focusing on delivering full-service wellness care to pets.
With over 3,600 veterinarians working across their various locations, pet owners can be sure of competent hands to care for their animal companions. Their prices are a bit above mid-range, though, as spaying a 50-lb pup costs $514.95. Similarly, cleaning your four-legged friend's teeth professionally at this hospital costs $394.95, while euthanasia goes for $134.95. The first exam for pets at this hospital is, however, free.
It's easy to make an appointment on their website. However, many have complained that getting one takes between one and three months. That is probably due to the high volume of cases they see daily. Therefore, if you need immediate attention for your paws and furs, you may want to consider an alternative.
This establishment operates one of the most comprehensive pet shops in the country. It allows owners to purchase medication, food, and other supplies from the comfort of their homes. They partner with VetSource to get people's orders just on their doorsteps. Their blog contains informative content on protecting pets from various conditions affecting their health.
Highlights
Banfield Pet Hospital only declaws cats for medical reasons and will not carry out the procedure for behavioral reasons.
Operates Optimum Wellness Plan (OWP) for cats, dogs, kittens, and puppies. This plan allows year-long affordable care to pets.
Offers virtual services for pets reluctant to visit the hospital or owners who are just busy.
Pet owners can easily book appointments online instead of walking to the hospital.
Services
Diagnostics and Imaging

Dental digital X-ray
Digital radiography
In-house laboratory diagnostics

Surgery Services

General dentistry
General surgery
Spaying and neutering
---
2. Pleasant Plains Animal Hospital (North & South)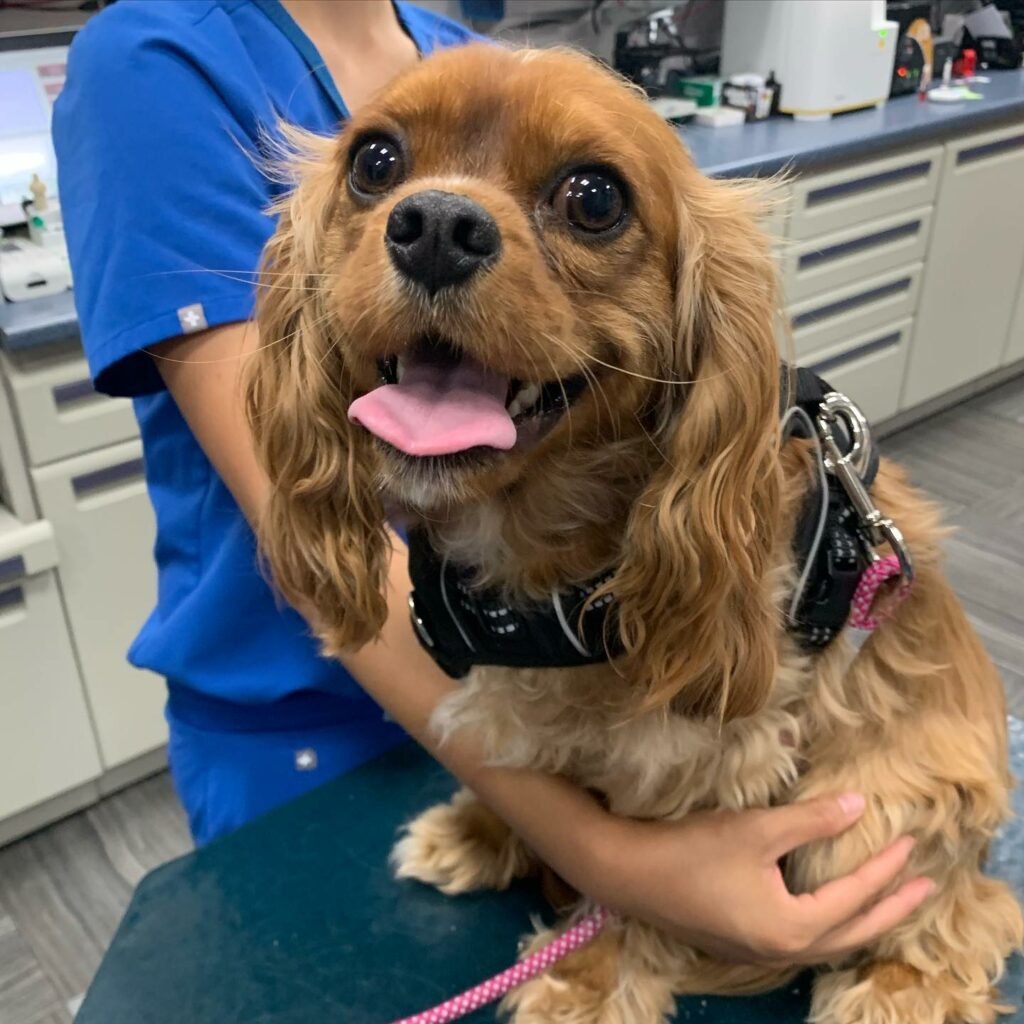 Based on customer reviews on Google, Birdeye, Yelp, and Facebook, it is undoubtedly pleasant to bring pets for routine and advanced veterinary treatment at Pleasant Plains Animal Hospital. Located in two places on Staten Island (North and South), this hospital is accessible to all pet owners living on the island. Almost everyone who checked this hospital out for their pets had something positive about its environment, staff's friendliness, and professionalism.
Dr. Pasquale Meleleo, a former US Navy trainee, is the practice owner of this animal hospital. He spent the first seven years of his life in Italy before moving to the US, where he enrolled at Wagner College after serving briefly as an electrical operator in the US Navy. He received his DVM in 2008 from Cornell University of Veterinary Medicine. Dr. Meleleo works with Ross University-trained Dr. Nicole Longo and five other associate veterinarians to address pets' needs at the two locations.
Like humans, pets also suffer from cancer. When this happens, Pleasant Plains Animal Hospital has various ways to help the affected companion animal recover quickly, especially if the cancer was detected early. The hospital employs cancer-treatment measures such as radiation, nutritional support, chemotherapy, and surgery based on pets' needs and the cancer stage. Bringing pets for regular wellness exams is one way to detect cancer in them at the early stage.
Besides cats and dogs, this hospital also welcomes exotics for routine and emergency care. It's also a go-to center for boarding services for pet owners who won't be around for a while. Their staff takes pets in their boarding facilities on a walk every day and treats them in much the same way they're treated at home.
Highlights
This hospital opens every day of the week for extended hours to accommodate the busy schedules of pet owners.
It regularly gives rebates and discounts to loyal customers.
The hospital operates by appointments, and pet owners can easily book one by downloading their Pet Page app on their App stores.
Exotics like birds, reptiles, and pocket pets are also welcomed at this hospital.
Services
Radiology & Laboratory Diagnosis

Complete blood count
Heartworm testing
Digital X-rays
Ultrasound
Dental X-rays

Internal Medicine

Diabetes
Cancer treatment
Cardiac diseases
Kidney failure

Pet Wellness

Weight management
Wellness exams
---
1. Richmond Valley Veterinary Practice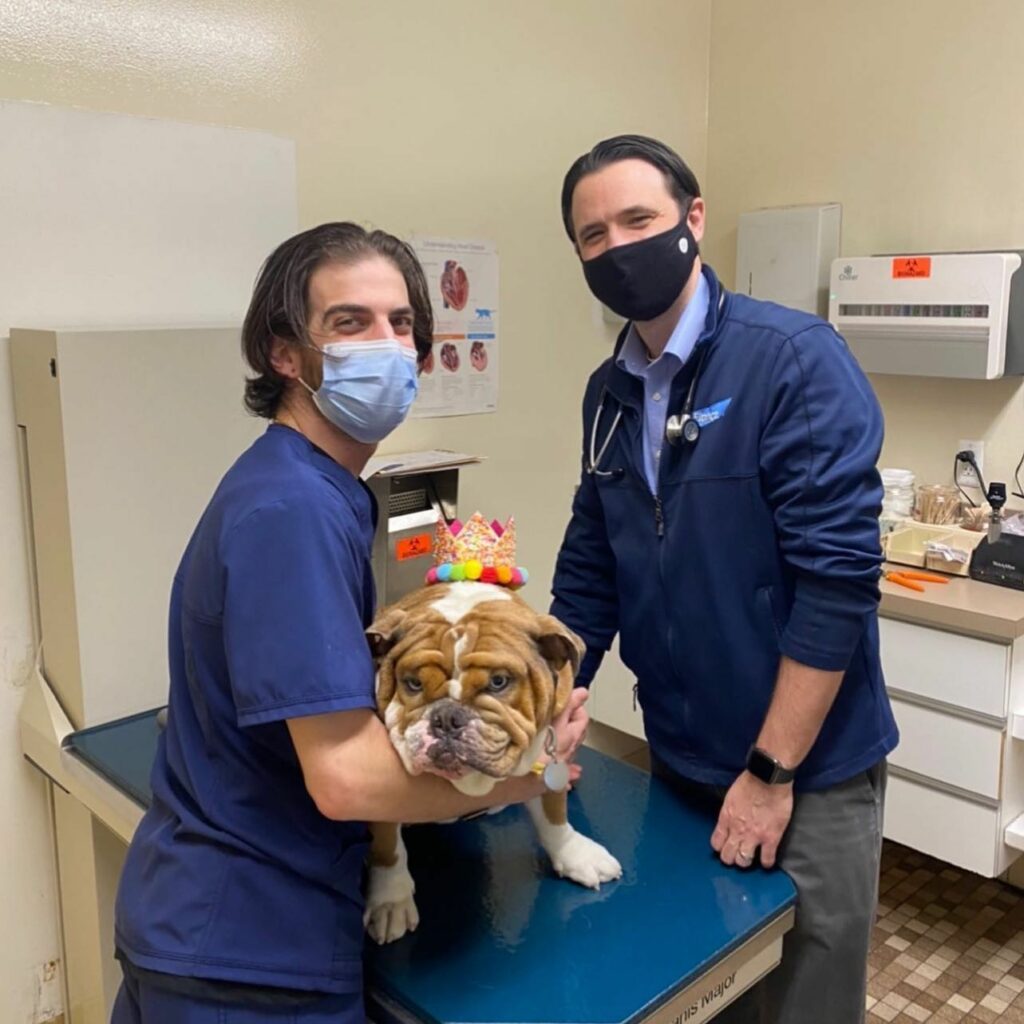 Richmond Valley Veterinary Practice first opened its door to pet owners around Staten Island in 1973. Its mission from the outset was to provide excellent healthcare to four-legged creatures, and over 40 years since its inception, they have managed to stay focused on this aim. Beyond Staten Island and New York, many Bulldog owners across the country travel to see doctors here because of their expertise in treating brachycephalic breeds.
Dr. Lisa A. Esposito is the lead veterinarian in this practice. She works with Dr. Christopher J. Powell and four other vets to thoroughly attend to pets brought to their establishment. The general sentiment of the over 500 reviewers of this practice on Google is positive, as many rate them high on thoroughness, professionalism, reliability, and responsiveness. Besides Google, they also have a 4.8 out of 5.0 rating from over 600 reviewers on Birdeye.
While making an appointment via their website, first-time pet owners can print and fill out relevant forms to save time on their first visit. They accept all major cards, cash, checks, and CareCredit for bill settlement. Similarly, this animal practice advocates that pet owners should buy into any reputable insurance policy in an emergency requiring colossal payment. Some insurance providers they recommend include Lemonade, Healthy Paws, Embrace Pet Insurance, and Trupanion.
Dog owners on Staten Island can enjoy excellent training for their furry friends through the Keyrak Dog Training Club on the premises of this animal practice. The club trains pups on basic and advanced manners and offers Drop Off programs.
Highlights
This animal practice accepts appointments and walk-ins. However, they give attention to walk-ins based on urgency and arrival time.
The practice opens every day of the week for pet owners' convenience.
They operate a pharmacy that delivers drugs and other supplies to pet parents in their homes.
Richmond Valley Veterinary Practice has an app that pet owners can quickly access for appointments after signing up.
Services
Pet Care

Wellness care
Medical care
Surgical care
Dental care

Lab & Diagnostics

Digital X-rays
Ultrasound diagnostics

Reproduction
Grooming
Microchipping
---
Related Questions
---
How Much Does Spaying A Dog Cost In NYC? It costs between $100 and $250 to spay a dog in NYC. The specific amount depends on where they're getting the procedure done and whether they have proof of public assistance. With public assistance proof, spaying is free at any mobile clinics of the American Society for the Prevention of Cruelty to Animals (ASPCA). Without the proof, the cost is $125, but it can be higher at other vet centers.
Is It Legal To Declaw Cats In NY? No, it is actually illegal to declaw cats in NY. Most veterinary centers in the state will not even agree to carry out the procedure except if it's on health grounds. The law criminalizing cat declawing in NY was passed in February 2022 with a penalty of $1,000 for anyone found breaking this law.
How Much Is A Vet Visit For A Dog In NYC? On average, it costs $65 to take a dog for a vet visit in NYC. This cost, in most cases, covers nail-to-tail exams and registration formalities. However, the price can be higher if the dog requires an emergency procedure at that visit. As hospital charges differ, pet owners can confirm the cost via telephone lines of their vet before setting out.