Washington, DC, is the capital of the United States of America. Founded in 1790, the city was designed by French architect Pierre L'Enfant and named after George Washington, the first president of the United States. The capital is home to many of the country's most important governmental buildings, including the U.S. Capitol, the White House, and the Supreme Court. It also takes pride in several museums and monuments, including the National Museum of American History, the Lincoln Memorial, and the Washington Monument.
According to a pet ownership report by The American Veterinary Medical Association (AVMA), Washington D.C. is home to many pet owners. In December 2016, 62.7% of households in the city had at least a pet, higher than 57%, the national average figure. This further illustrates the need for better veterinary care services and providers within the city.
The most popular pets in the city were dogs, with 42.2% of households owning at least one. Cats come second, with 30.5% of households owning at least a feline. Other popular pets also include fish, reptiles, birds, and small mammals. Hence, if you are in the Washington, DC, area looking for a good vet clinic for your pet, this guide will help you find one. The ideal vet clinic for your pet should provide not only the services that your pet needs but also a clean and comfortable environment for them and you.
18. Union Veterinary Clinic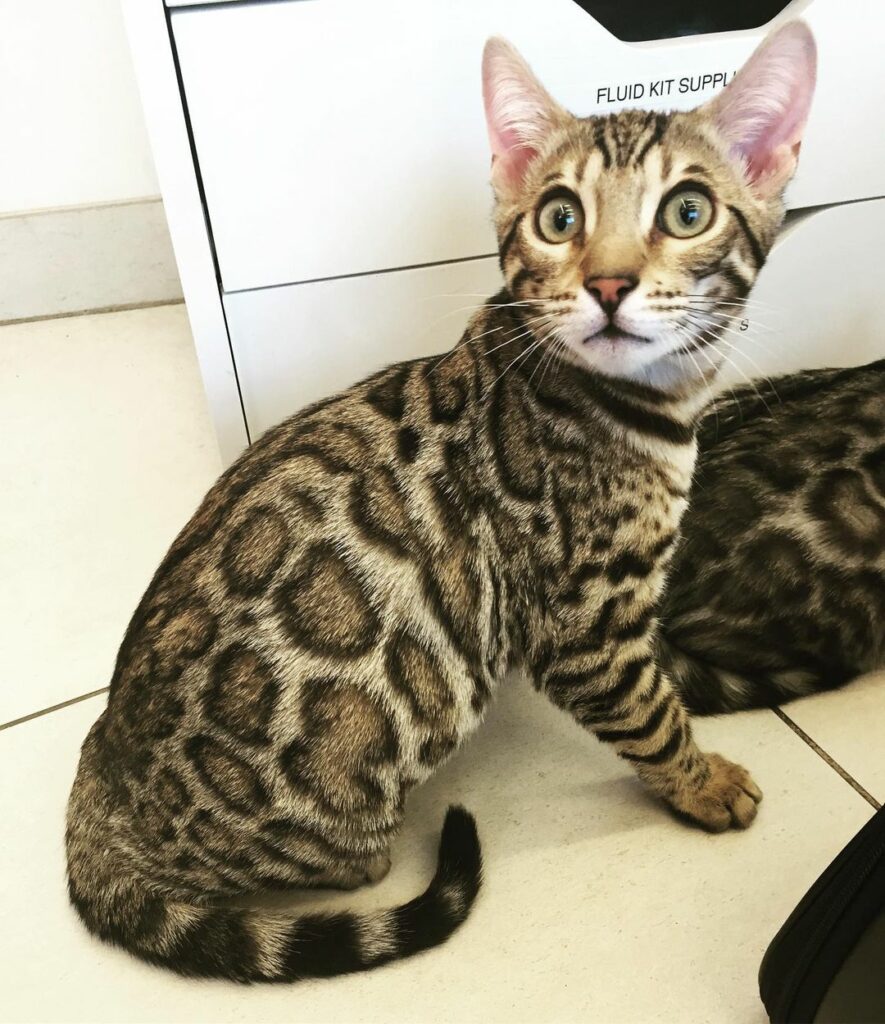 Union Veterinary Clinic, or UVC, is a full-service animal clinic established in 2002. It serves several neighborhoods, including H Street Corridor, Navy yard, NOMA, Atlas District, and others. The clinic offers a wide range of services, from routine examinations and vaccinations to more complex procedures such as surgery and dental care.
Dr. Allison Gross serves as the medical director at UVC. She acquired her Doctor of Veterinary Medicine (DVM) degree at Ohio State University College of Veterinary Medicine before moving to settle in Washington, DC. There, she served as an intern in the Friendship Hospital for Animals and later as a staff vet in the same establishment.
Working closely with her is a team of other highly-qualified veterinarians. That includes Dr. Sophie Stenner, a surgical director and an alumnus of the Royal Veterinary College. She's a pet lover and owner who's a recognized advanced practitioner with a great interest in minimally invasive surgeries and orthopedics.
Most pet owners who have taken their pets to UVC have expressed satisfaction with the services offered. They also like that the clinic is open on evenings and weekends to cater to those who may not be able to make it during the day.
Highlights
The clinic is open even on weekends to cater to clients who may not be able to come during the working days.
The Vitus Vet free App gives pet owners access to their furry friend's medical records, including upcoming vaccinations, discharge details, summaries of health examinations, and more.
UVC only offers drop-off appointments on Monday to Friday between 7am to 9am for pet owners who have patronized the facility in the past 12 months.
The establishment has same-day appointments for critical care and emergencies.
Services
Pharmacy

OTC medications
Online pharmacy

Dental

Tooth cleaning and polishing
Tooth extractions
X-rays

Surgery

Spays and neuters
Mass removals and biopsies
Cystotomy
Amputations

Preventative Health Care

Juvenile wellness package
Parasite control
Geriatric Health Care Program
---
17. Banfield Pet Hospital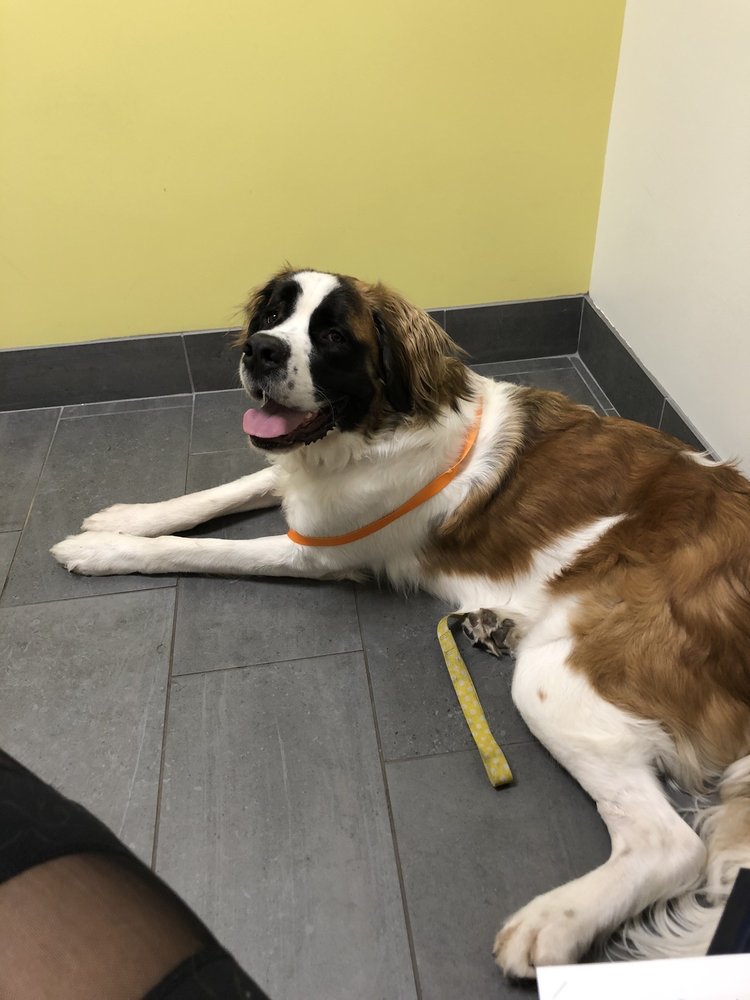 Banfield Pet Hospital is an extensive veterinary practice promoting your pet's love, health, and happiness. The hospital consists of dedicated pet owners who understand how important it is for you to have a partner you can trust when it comes to your furry friend's health.
The hospital's establishment dates back to 1955, when Jay Banfield, a veterinarian, first opened its doors in Portland. Currently, the hospital has more than 1,000 locations across the United States, including the one in Washington, DC.
Like other branches, the Banfield Pet Hospital in Washington has much to offer regarding quality pet health care. The hospital has a team of veterinarians who are passionate about their careers and will go the extra mile to ensure your pet is healthy and happy.
One thing that makes Banfield Pet Hospital stand out is its Optimum Wellness Plans (OWP). The plan is a preventive care package to help pets stay healthy and avoid diseases. It also allows pet owners to save on the cost of healthcare by spreading the cost of vaccinations, routine examinations, and other services over time.
Highlights
Walk-in appointments are available, but the establishment encourages appointments to eliminate long waiting times.
Take note that the office fee is $69.95, plus $54.95 for every additional pet, and this fee applies on top of the service fees you and your pets will receive.
The installment plan for the OWP ensures that you don't have to pay a bulk amount all at once, making it easier on the pocket.
Services
Optimum Wellness Plan (OWP)

Diagnostic testing
Routinely recommended applications
24/7 vet chat

Behavior evaluation
Orthopedic evaluation and treatment

Neurological assessments
Musculoskeletal assessments
Radiographs

Coat and skin care and treatment
---
16. Dupont Veterinary Clinic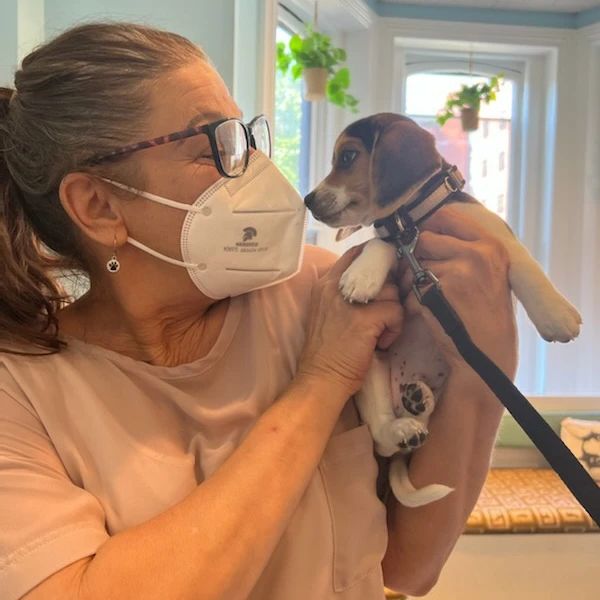 Your pet's health affects the happiness of your pet and your entire family. Dupont Veterinary Clinic is a clinic in Washington, DC, that understands this and strives to provide world-class health care for your furry friend.
The clinic offers a wide range of services, from routine care to emergency care. The veterinary team is spearheaded by Dr. Jan Rosen, a medical director with over 25 years of experience in veterinary medicine.
Working closely with him also is Dr. Seth Mavrich, a highly experienced veterinarian with a passion for animal welfare. The establishment also has a team of other vets with a combined experience of 65 years.
Dupont Veterinary Clinic offers a plethora of services, and that includes K-laser therapy. This cutting-edge treatment uses light energy to benefit your pet in a multitude of ways. The clinic also has a full-service in-house pharmacy and an on-site laboratory for quick and accurate diagnosis.
Highlights
Pet boarding services for cats and dogs are available for situations that call for such a need.
The Veterinary Information Network is a forum that allows pet owners to learn about their furry friends and interact with other pet parents.
Its online store makes getting the supplies you need easy without ever leaving your home.
The Dupont establishment offers annual wellness exams that are essential to catch any potential health problems early on.
Services
K-laser therapy
Puppy and kitten care
Senior pet care

Preemptive actions
Bi-monthly pet grief sessions

Diagnostics

Laboratory services
Radiology
---
15. Armour Veterinary Ophthalmology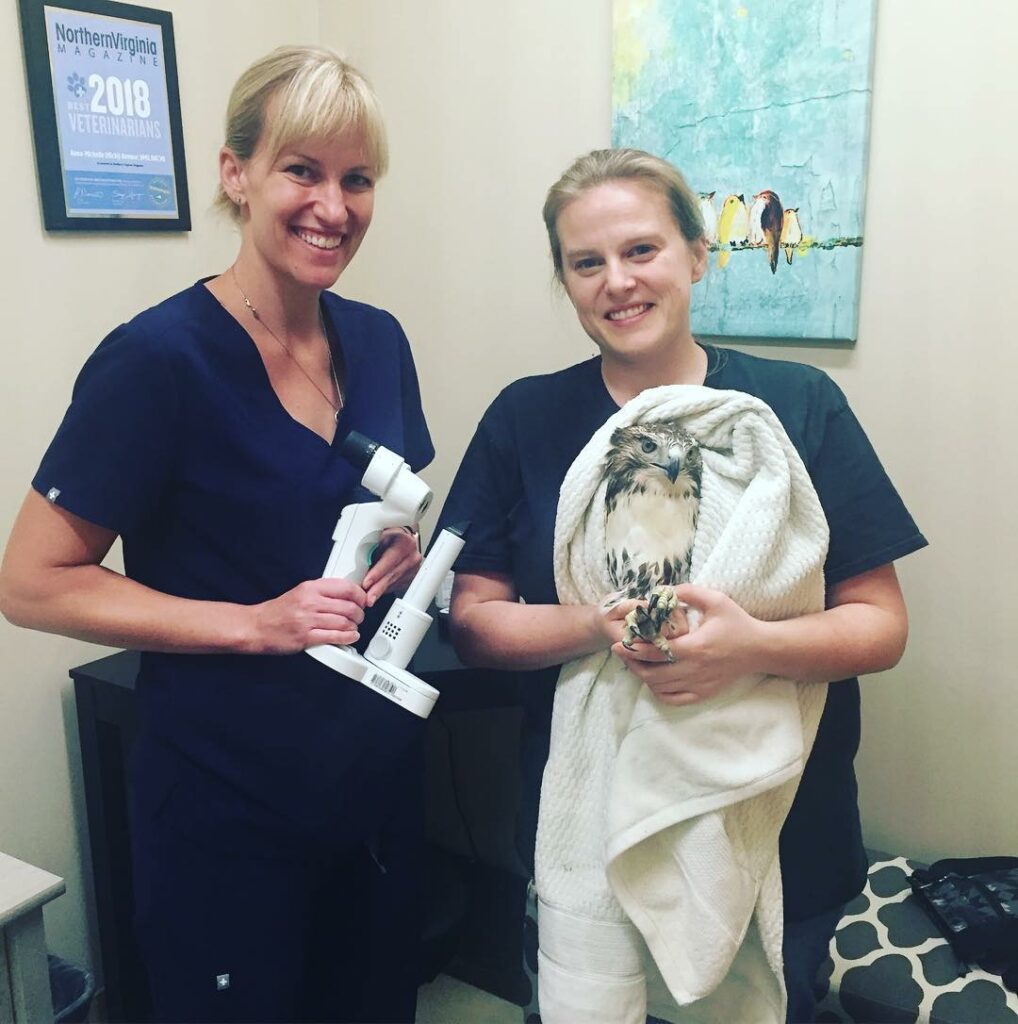 Sometimes finding a specialist is the best thing you can do for your pet. Armour Veterinary Ophthalmology in Washington specializes in ophthalmology, which deals with the eye. This means that they are experts in the diagnosis and treatment of eye diseases in animals.
The clinic is located within the Friendships Hospital for Animals in Washington, DC. It serves pet owners from different parts. Most pet owners from Northern Virginia and Maryland find this place the most convenient.
Dr. Micki Armour leads the ophthalmology team at Armour Veterinary Ophthalmology. She's an experienced ophthalmologist who finds the joy of restoring sight to her patients irreplaceable. Despite creating enough time for her patients, Dr. Armour also attends conferences related to her field to keep her abreast of the latest developments.
Here, you'll get a wide range of ophthalmology services, from routine eye exams to more complex procedures such as cataract surgery. The clinic deals with a wide range of pets, from common ones like dogs and cats to exotic pets and pocket pets. And yes, online booking is available, and you can select your convenient time on any day of the week except on Thursdays.
Highlights
Online appointments are available, so you won't have to wait for long to get attended to once you visit the hospital.
The clinic deals with a wide range of pets, including dogs, cats, pocket pets, and even exotic animals.
The hospital offers cataract surgery, among other complex procedures.
A team of specialists is available to provide different services like routine eye exams.
Services
Specialty services

C02 laser photoablation
Ocular ultrasonography
Retinopexy
Corneal transplant
---
14. District Veterinary Hospital Navy Yard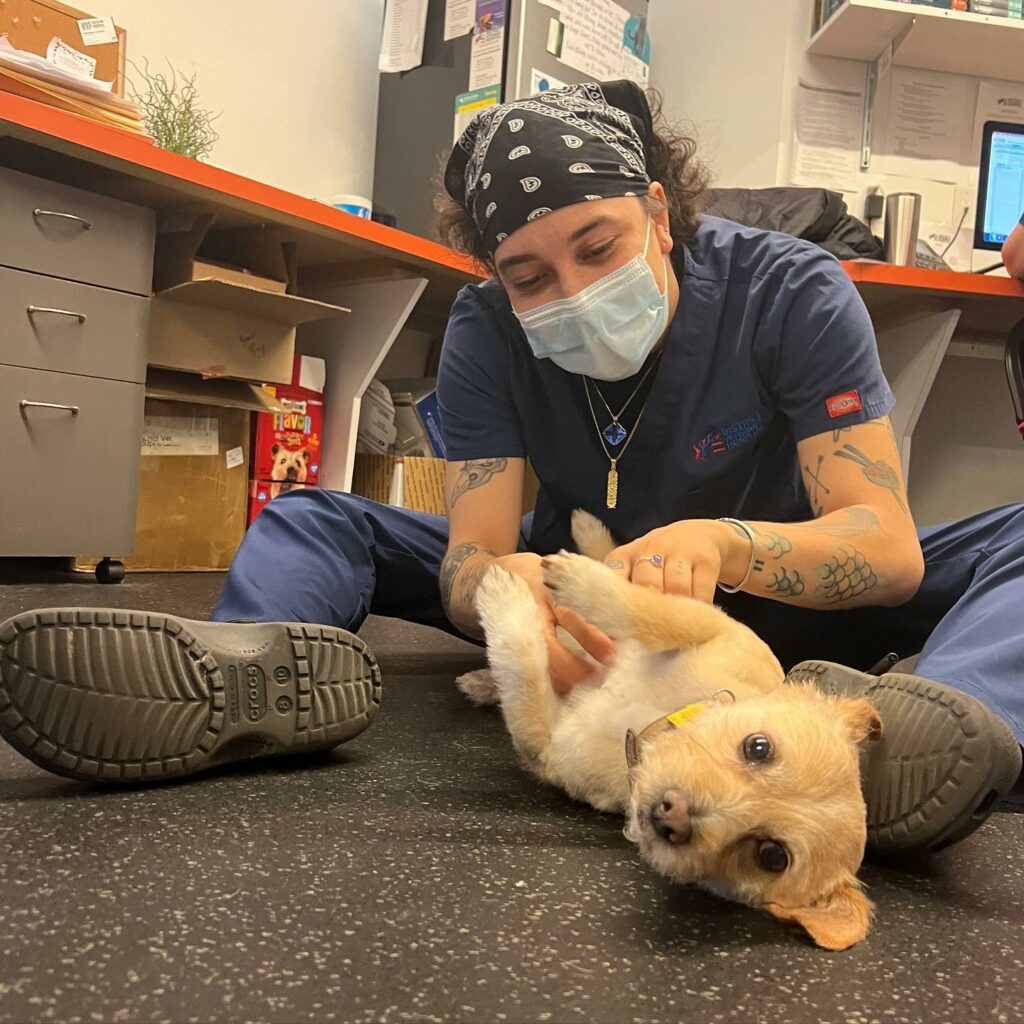 If you love your pet, then I'm pretty sure that you aren't ready to settle for just any vet hospital nearby. You'll want first to do some background checks and ensure that the facility meets all the requirements for excellent pet care. The last thing you want for your pet is to land in the hands of the wrong vet or establishment that doesn't share the same passion, love, and commitment as you do.
The District Veterinary Hospital in Navy Yard is one of those places that most pet owners trust with their pet's life. It's among the few vet hospitals that qualify according to the stringent standards of the American Animal Hospital Association (AAHA). So you know, AAHA-accredited establishments make up only about 15% of all veterinary hospitals in the United States. Of course, quality service calls for more experienced and accredited medical professionals, and this pet hospital is not in any way short of them.
So, what's so special about this establishment? For starters, District Veterinary Hospital Navy Yard is among the few hospitals that can help pet owners who love to travel with their four-legged friends acquire the necessary documentation for their furry friends. The staff will also offer advice on making the travel experience as smooth as possible for you and your pet.
Apart from that, the clinic also offers microchipping services, which help quickly identify and recover pets that get lost. Microchipping is an essential step that every pet owner needs to embrace, especially now that only 17% of dogs and 2% of cats that go missing are reunited with their owners.
Highlights
The after-hours telemedicine guarantees assistance from a licensed vet 24/7 through the Airvet App for as little as $30.
The establishment is one of the few that meet AAHA's gold standards in veterinary practices.
The clinic can help pet owners acquire the necessary documentation for their furry friends.
Online pharmacy means you can request for your pet's prescription to be filled and delivered to you.
Services
Pet Rehabilitation

Physiotherapy
Massage therapy
PEMF therapy
Therapeutic pet therapy

Advanced Diagnostics

In-house laboratory
Echocardiogram
Digital radiography
Ultrasound

Surgery

Mass removal
Spays & neuters
Emergency abdominal surgery

Wellness Exams

Skeletal exam
Internal health evaluation
Behavior counseling
Neurological evaluation
---
13. Georgetown Veterinary Hospital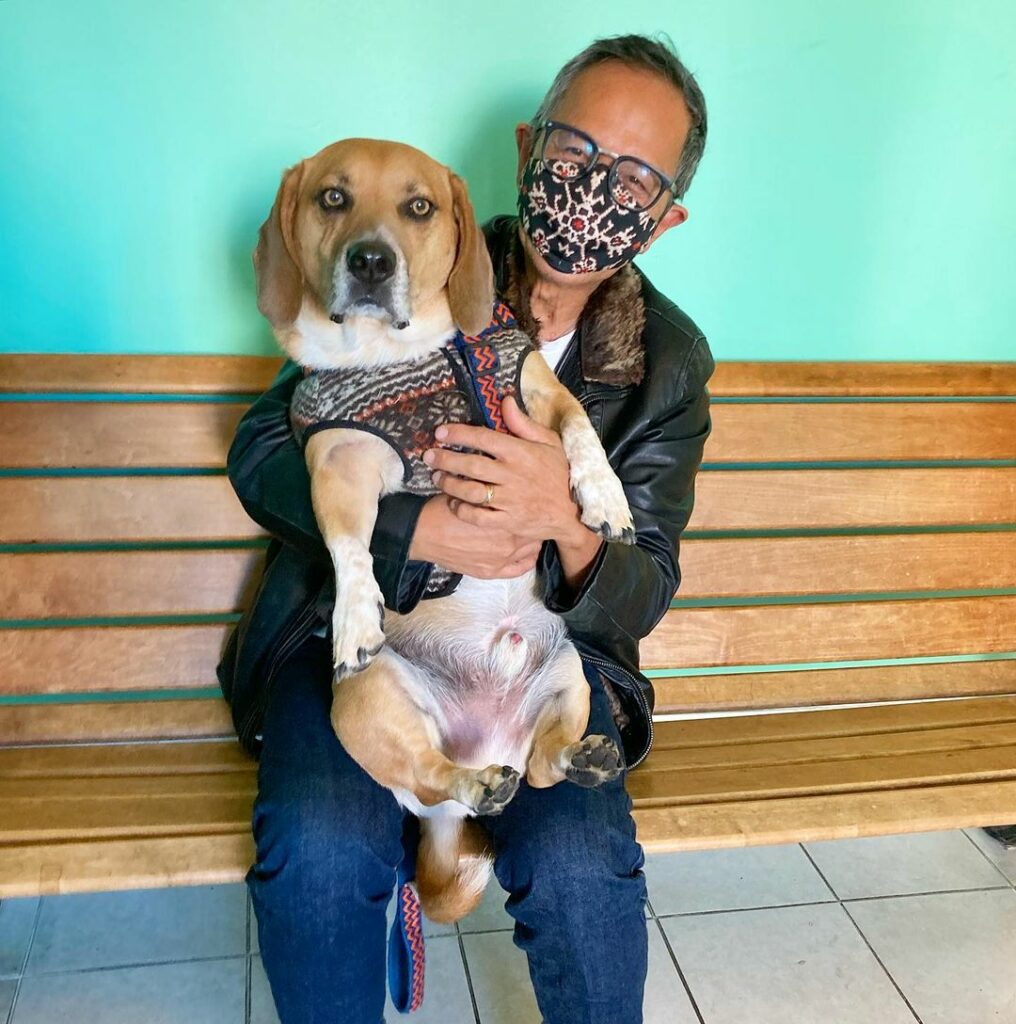 Sometimes it can be challenging to select pet hospitals that genuinely love animals. However, the Georgetown Veterinary Hospital is one of those places which was created with a mission to make sure that your animal receives nothing but the best medical attention. The hospital was established in the late 1940s, so it's one of the oldest pet care facilities in the area.
The current hospital owner, Dr. Lee Morgan, is the hospital's primary pet doctor and has several accolades to his name, including an award as the best veterinarian in the Northeast region of America for 2008 in the Nationwide Thank Your Vet for a Healthy Pet Contest. This contest includes asking pet parents to nominate their favorite veterinarians, with the winner being decided by public vote. That tells you Georgetown Vet Hospital is a place you can trust with your animal's life.
The hospital, through their main man, Dr. Morgan, also has the accreditation to offer an international health certificate for traveling pet parents who value the company of their furry friends on their international trips.
But apart from that, there are other notable vital services, including the Vet-STEM Regenerative Medicine, which is a treatment that uses your animal's own cells to help alleviate pain and promote the healing of injuries. This non-surgical procedure is ideal for animals with arthritis, hip dysplasia, and other degenerative diseases.
Highlights
The establishment employs the HomeAgain microchipping system to help pet owners safeguard and recover their pets in case they go missing.
Its Vet-STEM Regenerative Medicine is available as an alternative to pain management and injury treatment option for needy pets.
The establishment offers laparoscopic spay services, an alternative to traditional spaying methods, and such a technique is deemed to be more gentle and offer quicker healing as compared to conventional techniques.
Services
Vet-STEM Regenerative Stem Cell Therapy
Dentistry

Tooth cleaning and polishing
Tooth extraction
Oral surgery

Laparoscopic Spays
Diagnostic And Therapeutic Services

In-house laboratory
Commercial vet labs
---
12. Collins Hospital For Animals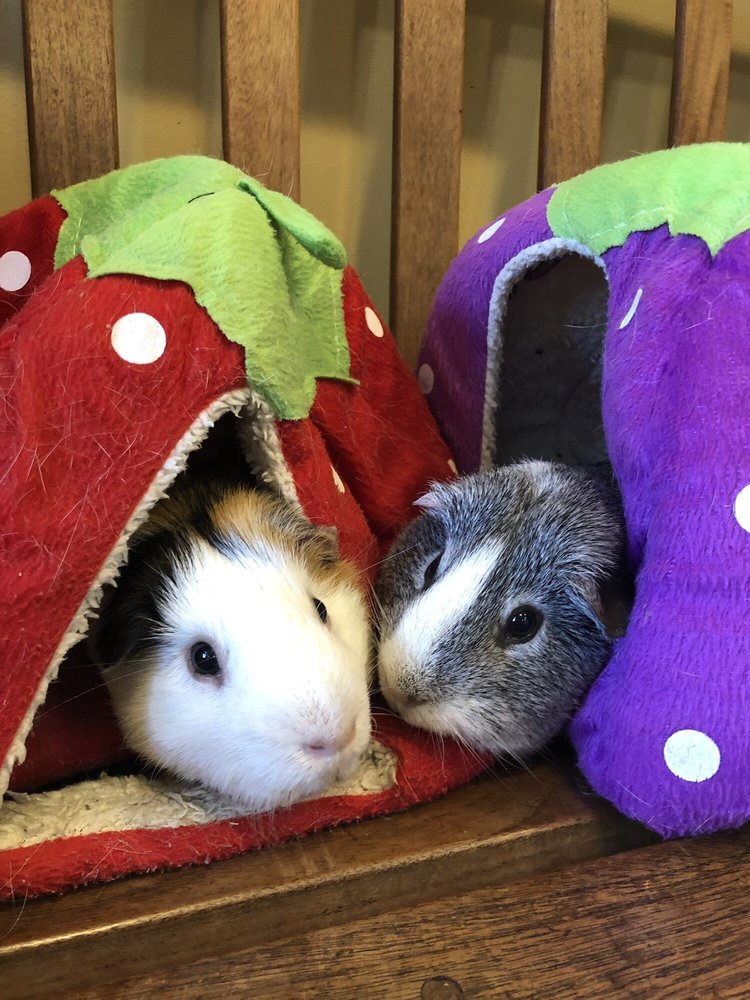 Collins Hospital for Animals has been in the trade for over 105 years. The hospital's relentless efforts and desire to serve pet patients within the D.C. community with love, care, and compassion have made it an icon in the city. The hospital uses an individualized approach to treat every patient and their specific needs at any stage of their lives.
One of the hospital's major pluses is that it's well equipped to handle most of your animal's healthcare needs, whether medical, surgical, or any other. For sophisticated health issues, the hospital has a healthy network of referrals to some of the most qualified specialists in and around Washington.
The full-service hospital deals with a wide range of pets – dogs, cats, rabbits, guinea pigs, reptiles, ferrets, birds, and small rodents. So, regardless of what kind of pet you have, this hospital should get you covered.
Every new patient receives a 15% discount on their first exam, which most pet owners find pretty generous. But before you take your pet, call to place an appointment since the hospital doesn't accept walk-ins. There are no online forms for the same, so you have to call.
Highlights
The hospital has a welcome discount of 15% for the first exam.
The hospital deals with a wide variety of pets, which makes it a reliable one-stop shop for most pet owners in the region.
Boarding services are available for all pets, including exotic kinds like ferrets, rabbits, birds, rodents, and reptiles.
The location of the hospital is quite convenient, just a few minutes' drive from downtown D.C.
Services
Imaging
Surgery

Elective surgery
Non-elective surgery

Drop-Off Services
Lab Services

In-house laboratory evaluations
Outside laboratory services for non-routine tests
---
11. Palisades Veterinary Clinic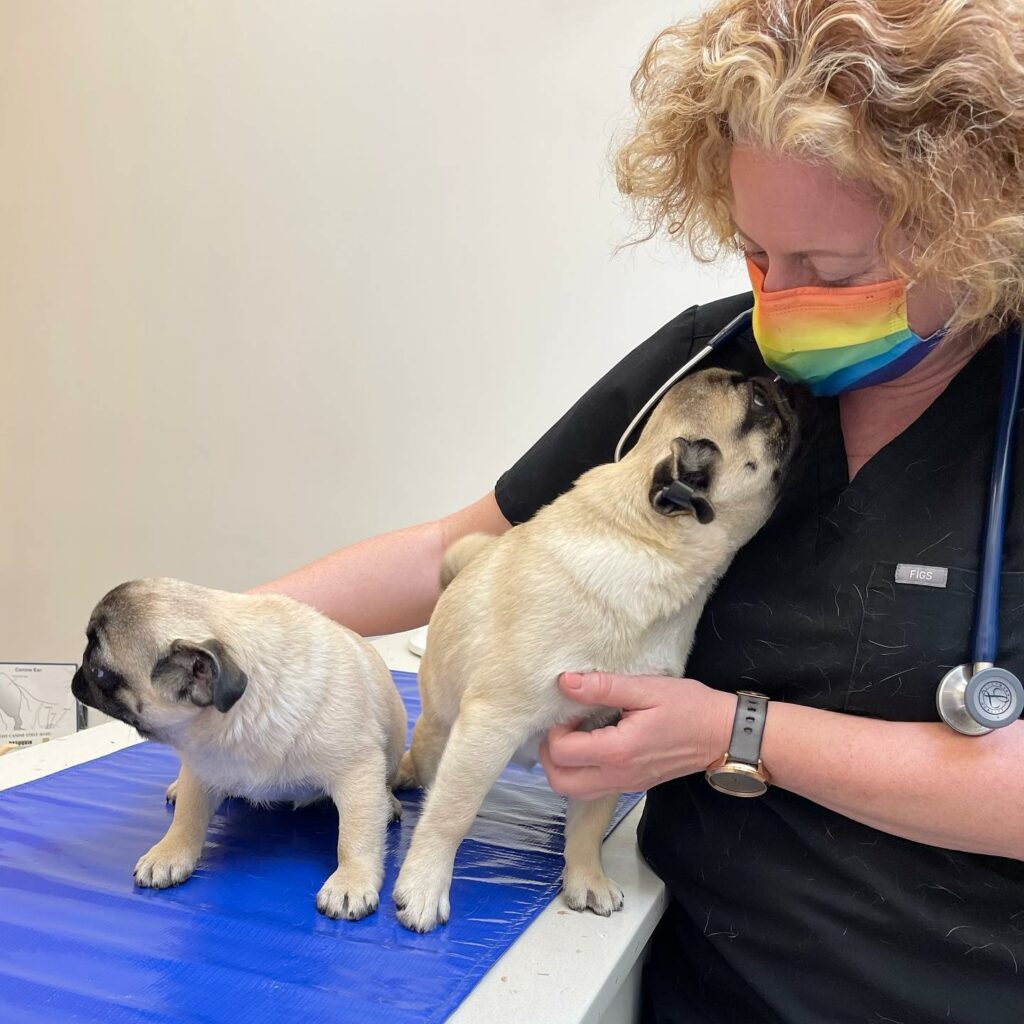 Palisades Veterinary Clinic is a full-service animal hospital with a fully-stocked pharmacy and an in-house laboratory. The clinic is equipped to handle all of your pet's healthcare needs, from routine vaccinations to more complex surgeries. So, this clinic should have you covered regardless of your animal needs.
The clinic strongly believes in the famous saying, "an ounce of prevention is worth a pound of cure." With that in mind, they offer a wide range of preventive care services to keep your animal healthy and free. So, they have a well-laid plan involving regular physical exams, grooming, vaccinations, heartworm prevention, and more.
You can book an appointment online by filling out a form, which is a huge plus for most pet owners. This is because it makes the process of booking an appointment quite convenient and fast. But if you already have a sick pet, the hospital advises you to call the clinic to schedule one since you can't complete the scheduling process online.
Boarding services are available here, but that only applies to cat patients. Most pet owners wish they had boarding services for other pets, but that's not the case.
Highlights
The clinic offers preventive and curative care services, a thoughtful approach most pet owners appreciate.
The fully-equipped pharmacy brings convenience since you won't have to look for another store to buy your pet's medication.
The pet hospital offers professional grooming services from Monday through Friday; if you opt for it, drop your pet off before 9am to ensure that they are dry when you pick them up.
Services
Preventative Care

Grooming
Vaccination
Fecal parasite screens

Radiology

Full-body radiography
Dental radiography

Dental Care

In-house dental prophylaxis
---
10. Capitol Hill Animal Clinic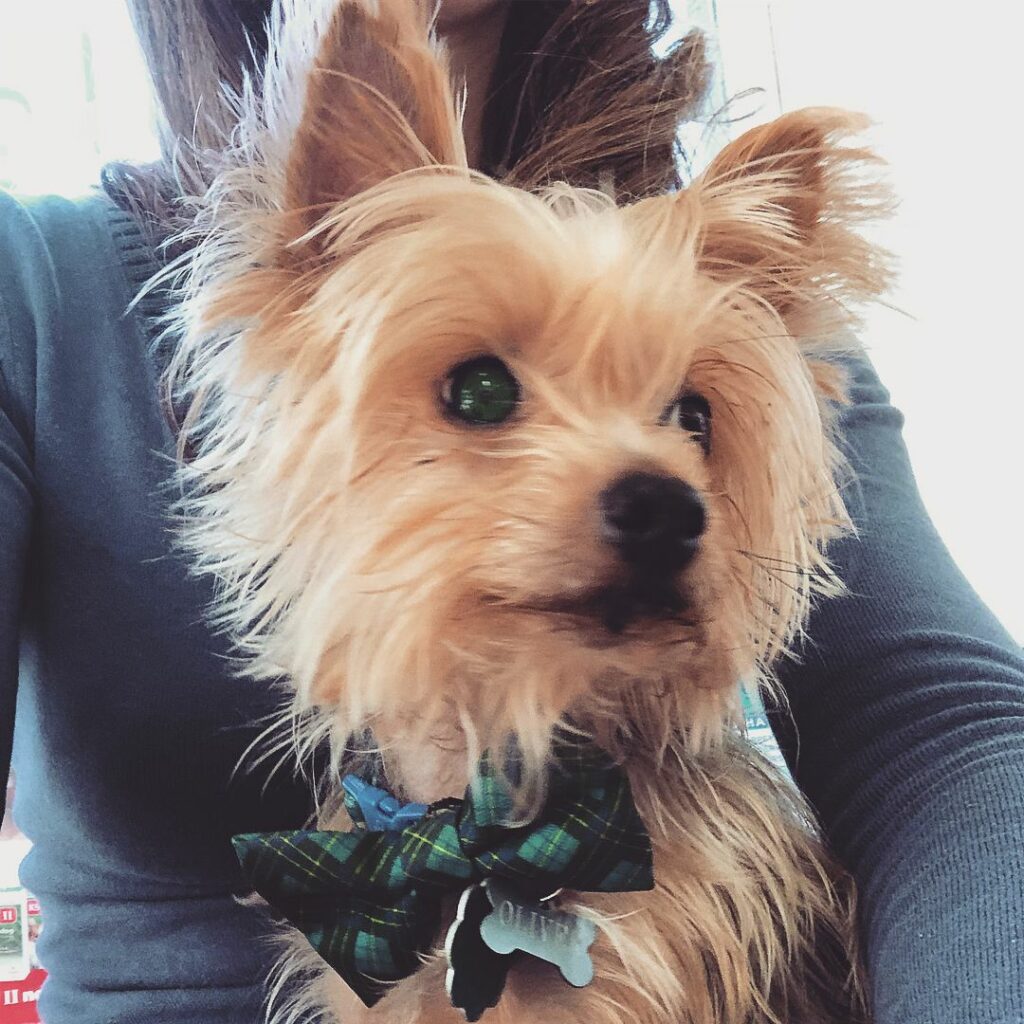 Capitol Hill Animal Clinic is a small clinic but a big name in the animal clinic industry in Washington, DC. From reviews by pet owners who have visited the clinic, this establishment seems to understand the importance of having a happy and healthy pet. It puts so much effort into ensuring quality, compassionate, and tailored care for each animal that comes in. The clinic's establishment dates back to 2003, so we can't say that it's one of the oldest clinics in the area.
The pet health facility has two full-time veterinarians and a team of highly trained support staff who are all passionate about animals and their welfare. Dr. Daniel Murphy is one of the vets at the clinic. He attained his undergraduate degree in Animal science at the University of Maryland. He then attended the University of the Philippines before enrolling at Oklahoma State University and graduated with his Doctorate in 1990.
Working alongside Dr. Murphy is Dr. Jim Murphy. He's just as qualified and holds a DVM from Virginia-Maryland College of Veterinary Medicine. Dr. Murphy is passionate about pets and finds delight in helping people offer their furry friends the best lives and strengthen their bond. To him, working in Capitol Hill Animal Clinic is all about the three C's – Competence, Compassion, and Communication.
Although a small pet clinic, Capitol Hill Animal Clinic seemingly has a big heart for pets and their owners. The clinic strongly believes that every pet deserves a good home, so it supports pet adoption by offering free first pet exams to rescued pets as long as you show up at the clinic within four weeks after adoption. It even extends generosity to local businesses and gives them discounts.
Highlights
The clinic offers free first pet exams to rescued pets if you visit the clinic within four weeks of adoption.
It offers discounts for local business owners, which is an excellent way to show support for the community.
It issues pet health certificates for pet owners traveling with their four-legged companions.
The establishment is conveniently situated within the heart of Washington, DC, allowing easy accessibility.
Services
Prevention services
Diagnostics
International healthy certificates
Pain management
---
9. CityPaws Animal Hospital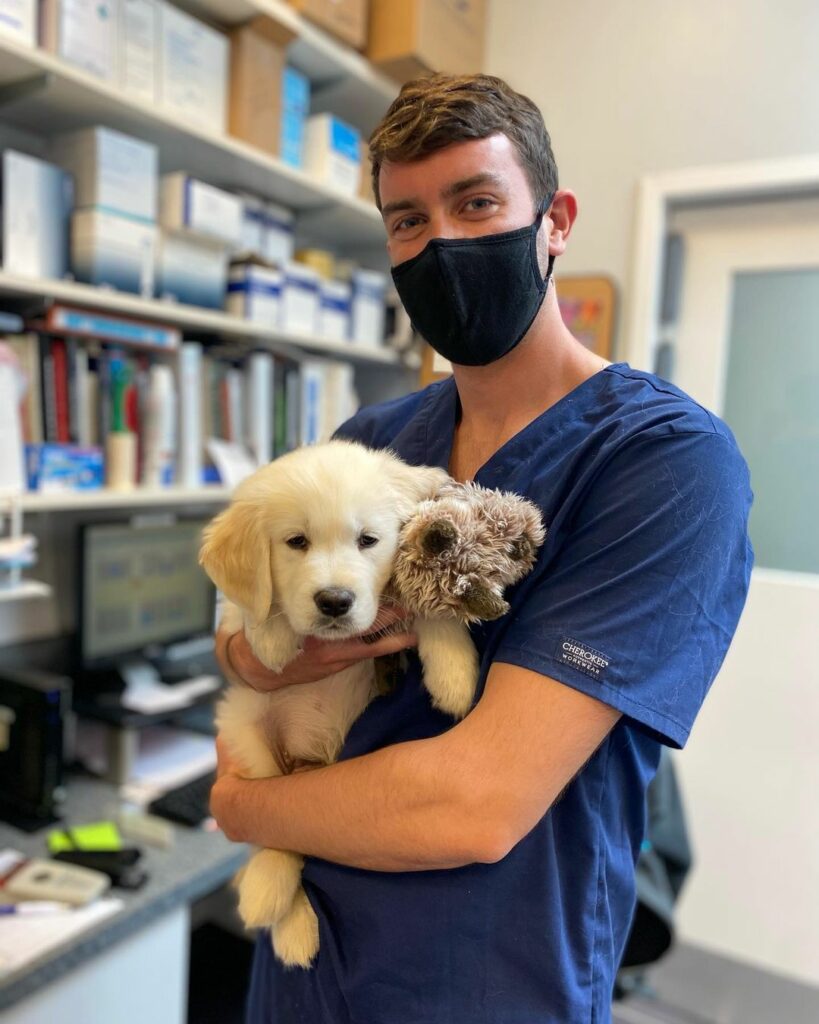 CityPaws Animal Hospital has two convenient locations in Washington, D.C. The first hospital is on 14th Street in Northwest D.C., and the second one is along Connecticut Ave, also in Northwest D.C. The two establishments serve pet owners around Logan Circle, Glover Park, 14th Street, and Cleveland Park, just to mention a few places.
CityPaws Animal Hospital is a full-service animal hospital that provides comprehensive medical, surgical, and dental care for dogs and felines. Its gates first swung open in April 2006, so it's relatively new in the area. Dr. Sarah Bowman serves as the medical director at the hospital. She's had a passion for pets since she was young, and it has only grown over the years.
Dr. Bowman also believes that building a long-lasting relationship with pet parents and their pets is key to offering quality care. Working alongside him is a team of qualified and passionate staff who share the same vision of caring for pets, which could be one of the reasons why pet owners hold the hospital in high regard.
CityPaws Animal Hospital firmly holds that a pet parent is a first-class person as far as animal health and welfare are concerned. They, therefore, make an effort to educate pet parents on how they can take better care of their pets. They have an educational blog section on their website with topics such as house soiling, separation anxiety, and thunderstorm phobia, just to mention a few.
This animal health facility also committed itself to giving back to the community. The hospital works closely with Washington Animal Rescue League (WARL), which offers to perform first-time exams for adopted pets by the rescue free of charge. It's a way of supporting pet adoption and helping pet parents save a few bucks. The hospital also works with CityDogs Care to offer medical care for adopted pets. Well, that gives a hint that CityPaws Animal Hospital views pet welfare in much the same way we do.
Highlights
The two convenient locations, one along 14th Street and the other in the uptown area, make it easy for pet parents to access the hospital.
Pet parent education and training sessions help new parents and those with little experience in animal care understand their pets better and know how to take good care of them.
The hospital works closely with WARL to ensure that adopted pets get the best start in their new homes.
The website offers an online form that allows pet parents planning to visit the hospital to provide their pet information in advance.
Services
Surgeries

Minor surgeries
More sophisticated surgeries

Wellness Package

Wellness exams
Vaccinations
Specialty services

Specialty Services

Nutritional counseling
Behavior counseling
Pet travel certifications

Telemedicine And Virtual Support
---
8. Adams Morgan Animal Hospital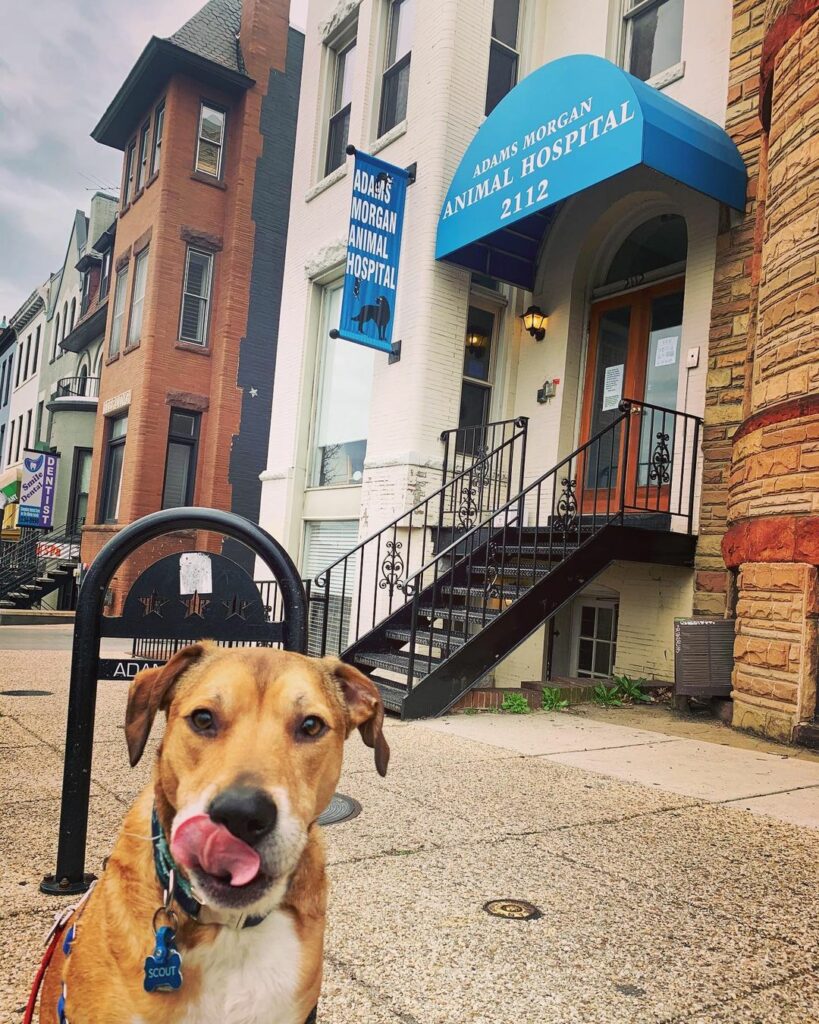 Adams Morgan Animal Hospital was founded in 1985. It serves the pet community of Adams Morgan and surrounding areas in Washington, DC. Judging from the hospital's website and feedback from pet owners, it seems Adams Morgan Animal Hospital is a place that puts the needs of its clients and patients first. The veterinarian-client-patient relationship is paramount, and the staff here understands that very well.
The website is quite informative and user-friendly. Pet caregivers visiting the website for the first time must fill the "New Client Form" located within the "Contact Us" section. This form allows the hospital to get all the necessary information about both the pet parent and their furry friend before they even visit the hospital. What's even more, the form allows pet parents to upload their pet's medical records from their previous veterinarian, which is very helpful in helping the staff here provide the best possible care for your pet.
This hospital stands out from the rest of the establishments in the way they offer its wellness plans, as it doesn't assume that all pet parents have the same budget for their pet's care. Instead, they offer three different wellness packages that are affordable for all. The "Gold" wellness plan is for pet parents who want to provide the best possible care for their furry friend and are willing to pay a little extra for it. The "Silver" wellness plan is for pet parents who want to provide good care for their furry friend but are on a budget. The last package – the "Nickel" wellness plan, is for pet parents who really want their pets healthy but can't opt for the other two. This is quite an innovative way of approaching wellness care, and we think more hospitals should follow suit.
The hospital goes beyond serving pet patients – it also offers boarding and daycare services for cats. The boarding services are pretty comprehensive, and the staff will work with you to ensure your feline is as comfortable as possible while you're away. As for the daycare, it doesn't come with fewer privileges, as the staff still offers the TLC your cat needs while you're away at work.
Highlights
The gold wellness package costs $119 per month, while silver and nickel packages go for $99 and $89 per month, respectively.
The hospital website offers a pet portal that lets parents access their pet's medical records, keep track of their appointments, and other essential features.
The "New Client Form" on the website allows pet parents to upload their pet's medical records from their previous veterinarian.
Online booking of appointments keeps you from waiting on the phone or queuing up at the reception.
Services
Wellness Packages

Gold wellness plan
Silver wellness plan
Nickel wellness plan

Cat Boarding
Healthcare Services

Video otoscopy
Laser therapy
Behavioral medicine
Euthanasia

Surgery

Spaying and neutering
Soft tissue surgery
Exploratory surgery
ACL repair
---
7. VCA MacArthur Animal Hospital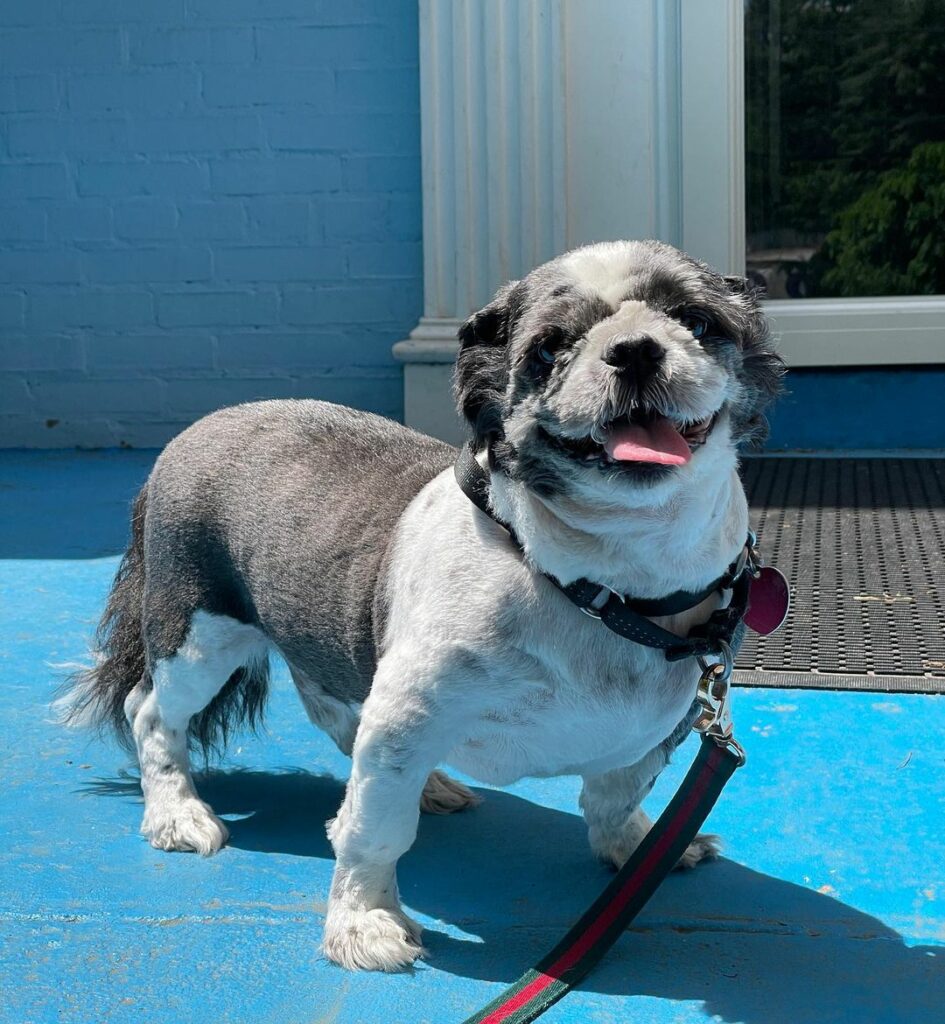 With the overwhelming number of choices for animal hospitals in Washington, DC, it can be hard to decide which one is the best fit for you and your pet. The ideal place for your pet is one that not only delivers the excellence you need in pet healthcare but also treats your furry friend with the love and compassion they deserve. And if claims by the website and some pet parents who have taken their animals here are anything to go by, then VCA MacArthur Animal Hospital is that kind of place.
The AAHA-accredited hospital is well-armed with qualified and compassionate staff who fully commit to ensuring that your pet is comfortable and gets the best possible care. The team here is led by Dr. Jessica Frisch, the medical director. Dr. Frisch is a DVM who graduated from St. George's University School of Veterinary Medicine. She strongly agrees with Gandhi on one of his statements, "the greatness of a nation and its moral progress can be judged by the way in which its animals are treated." She also advocates for the humane treatment of animals. According to her, how one treats their animal reflects how they treat their fellow humans. So, she's not only a competent medical director but also someone who has a compassionate heart for animals.
One of the benefits that new pet parents get to enjoy here is a $20 discount on the first exam the hospital performs on their pet. And yes, this kind of discount isn't the kind that you have to ask for – it's automatically available on the hospital's website. To fetch the coupon, just feed your credentials into an online form. The form doesn't require too much information, and you'll have the voucher in no time.
As a new pet parent, you also benefit from the hospital's education program. According to the hospital's website, the program's main aim is to help new pet parents understand more about their animal's needs and how to better care for them. The program is designed to help you understand your pet's nutritional requirements, socialization needs, better care for them when they're sick and much more. The "Care Club" Wellness plan offered by the hospital is also quite affordable and has many benefits. For starters, it helps you save on the cost of routine care for your pet. The plan covers various services, including vaccinations, periodic testing, and screenings. The best thing about the program is that it's flexible, and you can tailor it to fit your pet's needs and budget.
Highlights
A $20 discount on the first exam is a generous discount for those accessing the hospital for the first time.
The hospital has an online store that sells and delivers pet supplies to your doorstep, a service especially essential when you have a tight schedule and can't afford to go to the store in person.
Although it works on appointments, VCA MacArthur Animal Hospital has a "See us today" policy for sick pets, such that you don't have to wait for an appointment if your animal is unwell – you can just call them to report the emergency and let them know you're on your way.
The "New Kitten and New Puppy" package is a plus for new pet parents, as it enables your pet to get all the essential services and tests done without having to pay for each separately.
Services
Advanced Care

Specialized surgeries
Therapies
Diagnostic imaging
Electrocardiogram procedure

Preventive Care

New kitten & new puppy packages
Weight management program
Adult and senior wellness
Wellness exams & testing

ZooMed Medical Care

Annual wellness examination for exotics
Treatment of exotic pets

Pet Counseling

Nutritional counseling
Behavioral counseling
---
6. Friendship Hospital For Animals
Call any veterinary establishment in Washington, DC, after their regular working hours, and the hospital will likely refer you to Friendship Hospital for Animals. Well, that's not merely because Friendship Hospital for Animals is a 24/7 hospital; it should also hint at how other certified vets in the area trust this hospital. It's one establishment that has built its name over the years through quality, reliable, and affordable services.
Friendship Hospital for Animals is a full-service animal hospital that has been operating for over 80 years. Obviously, the hospital has been growing and equipping itself to offer top-notch services to animals and their owners all these years. The hospital has continued to invest in state-of-the-art equipment, which has made it possible for them to provide services that were once unthinkable. Also, they're always looking for new and better ways to serve pet owners, making them one of the most trusted veterinary hospitals in Washington, DC.
In emergency veterinary service, which is the hospital's standout area, Friendship Hospital for Animals has a team of highly skilled and experienced veterinarians. The vets are well-trained to handle any type of emergency, big or small. The 16-member board of certified specialists handles more complicated cases while the general practitioners take care of the less severe ones. So, this establishment is a well-equipped veterinary care institution to handle any emergency that may come its way.
The establishment also offers free parking in its private garage below the garage. However, the parking space may sometimes run out, so you may have to opt for other metered parking areas around the area. But don't worry! The hospital has a mechanism to reimburse any parking fees you incur, provided you show up with the receipt.
Highlights
Since it operates 24/7, Friendship Hospital for Animals is one of the few establishments you can count on any day, any time.
The hospital offers free parking in their private garage and even reimburses parking fees from other areas with proof of receipt.
The hospital's website publishes free blogs written by experts to help parents learn more about caring for their pets.
The establishment offers the option to reschedule your appointment in the event that you can't manage to make it on time.
Services
Emergency And Urgent Care

24/7 emergency walk-ins
24/7 on-site diagnostics
Oxygen therapy
24/7 radiography and ultrasound

Specialty Care

Acupuncture
Ophthalmology
Neurology and neurosurgery
Cardiology

Primary Care

Wellness care
General surgical services
Dental services
Medical services
---
5. Animal Clinic Of Anacostia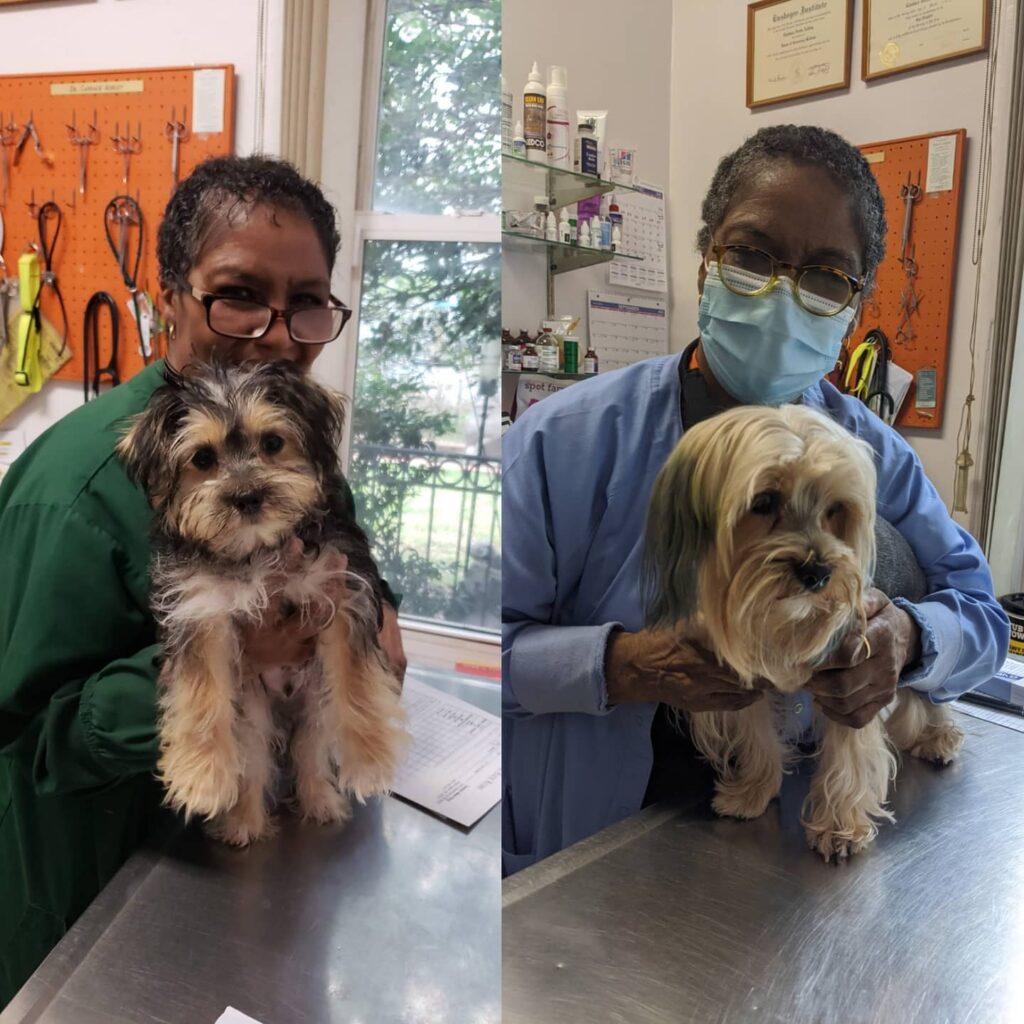 Sometimes it's not about the size of the health facility but the quality of services they offer that makes them stand out. That's precisely the case with the Animal Clinic of Anacostia. We won't put it among the prominent establishments in the area, but it indeed is one pet hospital that pet owners hold in high esteem. The establishment boasts a high rating of 4.6 stars on Google Maps, and that somewhat shows the level of satisfaction among pet owners who've patronized the place.
The clinic seems to put more emphasis on wellness care, which is essential for avoiding disease occurrence. This approach also allows the clinic to diagnose any disease at its early stages, and that's crucial for effective treatment and more gentle to every pet owner's pocket. The clinic's comprehensive wellness care program involves wellness examinations, vaccinations, and dental care services.
Dental care is another area where the clinic seems to excel. Pets can't tell you when they have a toothache. So, the best thing any responsible pet parent can do to their dog or cat concerning their oral health is to take their pets for oral exams. The clinic's annual health plan covers dental care for your pet. And yes, walk-ins are available, although it's best to schedule an appointment if possible.
Highlights
The clinic offers comprehensive wellness care, which is essential for the early diagnosis of diseases.
The clinic's annual health plan ensures all-around wellness for your pet and even covers dental care.
Walk-ins are available, but it's best to schedule an appointment.
Services
Wellness Care

Wellness examination
Vaccinations

Dental Care

Tooth cleaning
Dental examinations

Diagnostics
Skin And Ear Disease Care
---
4. Veterinary Emergency Group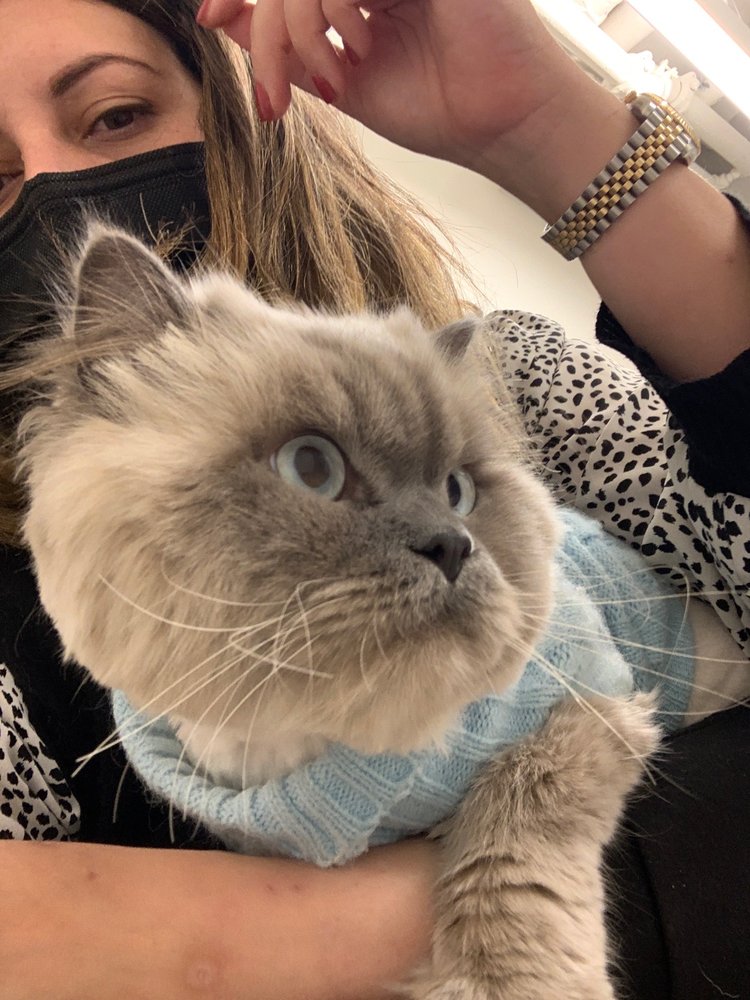 Whether it's eating a bag of xylitol-packed gum or getting into a fight with the neighbor's dog, pets always seem to find their way into trouble. And when they do, some emergencies require immediate medical attention. That's where the Veterinary Emergency Group, referred to as VEG, comes in. The hospital remains operational round-the-clock to attend to any emergency case that may come their way.
VEG isn't new to the veterinary industry since its opening in 2014. It has 27 emergency rooms in as many as ten states in the United States, including the one in Georgetown, which is the article's focus. The hospital is well-equipped to attend to any emergency case, whether your dog ate chocolate or was hit by a car. The staff at this branch are driven by the same mission shared by all other facilities: to provide the best possible care for pets and their owners when they need it the most.
The testimonials on the hospital's website are a sight to behold. They're so moving that you get the feeling that this is one health facility that understands what it means to be a pet parent and will go the extra mile to ensure that your pet is in the best of health. One of the reviewers writes, "… Not any pet owner wants to end up at the ER, but if you have to, this is the place to go. Very caring, understanding, and knowledgeable staff. You can stay with your pet or look through a window if X-rays need to be done. The staff takes plenty of time for you to explain what's going on or what needs to be done…"
By analyzing the review, it's not hard to see that VEG is one hospital that puts pet parents' minds at ease, which is crucial in emergencies. Another area where the hospital stands out is it allows you to see the pet doctor before any paperwork. That's not something you see in many emergency rooms. As a pet owner, you're also permitted to stay with your pet during treatment. Most pet parents find that to be a valuable experience as it allows them to be close to their fur babies when they're going through a tough time.
Highlights
The hospital is operational round-the-clock to respond to emergency calls should one arise, a service so essential that it guarantees your pet the urgent care it needs regardless of the time of day.
VEG has several ERs across the United States, such that you can still access its comparable services even when you are out of Washington, DC.
You can call and talk to a doctor immediately, so you don't have to pass through a channel of other support staff first.
You can stay with your pet during treatment, which is a valuable experience for most pet parents.
Services
Emergency And Critical Care

Intensive care
Oxygen therapy

In-House Diagnostics

X-rays
Blood work
Ultrasound
Endoscopy

Surgery
Treatment For Diseases
---
3. P Street Pet Practice
P Street Pet Practice obtains its name from the location where it's situated. If you're a pet parent residing in Northwest D.C., this is one of the hospitals you may want to take your furry friend to. It is located along P Street and serves pet owners from within Washington D.C. and those from the neighborhood. It's one of the hospitals with the best ratings, meaning you should expect quality pet care service once you enter the establishment.
But before you take a trip to the hospital, you need to book an appointment first, as the pet doctors here are only seen by appointment. However, that shouldn't be a problem, as you can schedule one through the hospital's website. Doing so gives you the peace of mind that you and your fur baby will be attended to as soon as you arrive at the hospital. And before you show up in the hospital, take time and fill out the pre-appointment questionnaire. That isn't something that most hospitals offer, but vets in P Street Pet Practice use it to know more about your pet before you even step into the establishment. That eliminates a lot of interrogation, and your pet will likely receive treatment faster.
We also appreciate that this hospital has a PetDesk App for Android and iOS devices. The App isn't large, but it's packed with many essential features that make it easy for the hospital and you as the pet owner to manage your pet's health. The App allows you to keep track of appointment dates and your pet's vaccination and receive essential information from the vet, and that's not all yet. You should also be happy to notice that the App is free of ads, a major pain point in its user experience.
Highlights
It has a great rating of 4.7 stars on Google Maps, indicating that you'll likely get quality services when you bring your pet down for a visit.
Appointment booking happens online, and you can confirm the appointment via the PetDesk App 24/7.
The hospital provides a pre-appointment questionnaire that covers information about your pet's health, a feature so essential that it helps reduces the waiting time taken for your pet to receive treatment upon arriving at the hospital.
The hospital has an App (PetDesk) that allows you to conveniently manage your pet's health, pet vaccination, appointments, and grooming sessions.
Services
Dentistry
Pharmacy

Fully-stocked on-site pharmacy

Anesthetic Appointments

Various surgical procedures

Preventative Medicine
---
2. District Veterinary Hospital Brookland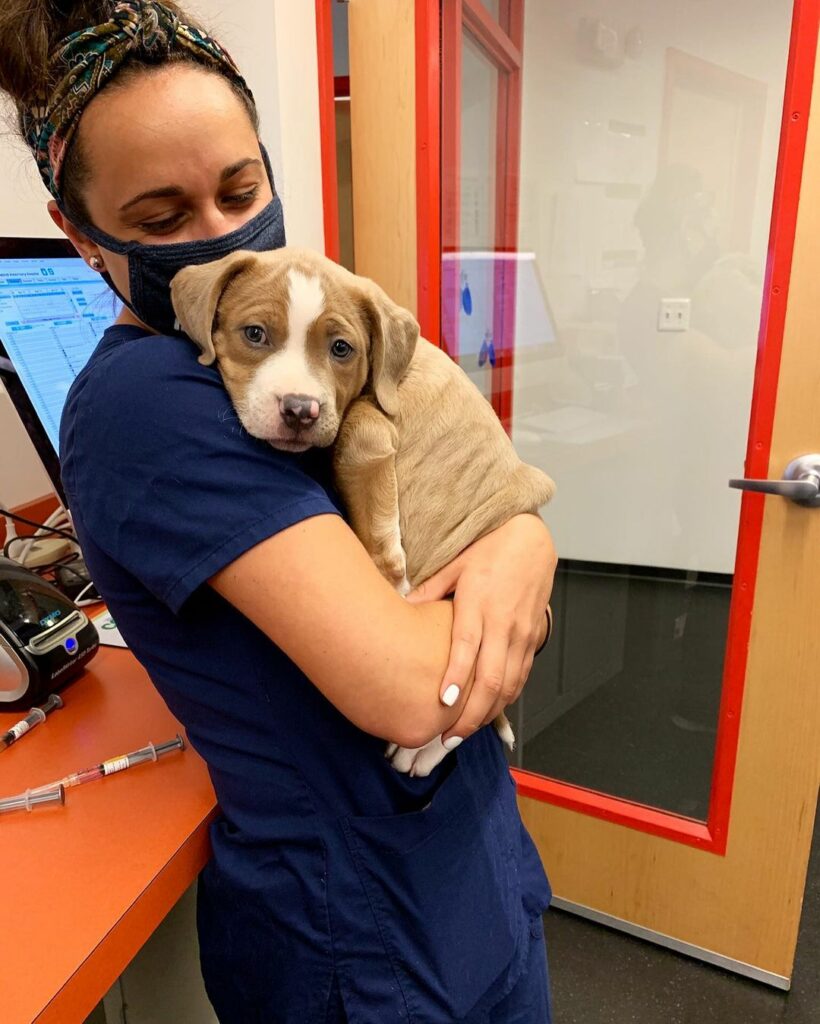 District Veterinary Hospital Brookland is an AAHA-accredited animal hospital in Northeast Washington, D.C. The hospital is just one of the three branches of District Veterinary Hospital. That's an essential accreditation because, as already said, only less than 15% of all animal hospitals in the United States have it. That automatically tells you that this hospital is among those up there regarding the quality of care and services offered.
The hospital brings together a group of vets licensed and experienced in veterinary medicine and have great compassion and love for animals, which is evident in how they attend to pets and their pet parents. The vets work alongside a team of qualified technicians and support staff, all of whom are friendly and professional.
The services here are comprehensive, and that means your pet is likely to get the kind of treatment that they need, whether it's for a minor injury or a severe illness. The hospital has an in-house laboratory and pharmacy, so your pet can get the necessary tests and medications without going elsewhere. That's not only convenient but also time-saving. The facility even offers pet rehabilitation services, which is essential since more and more pet parents are now incorporating physical therapy into their pets' treatment plans.
Highlights
The hospital's website has an informative "News" section that shares professional knowledge on various topics related to pet health.
The hospital is accredited by the American Animal Hospital Association (AAHA), assuring pet owners of its gold standard veterinary practices.
Online appointment booking means you don't have to call the hospital to book an appointment.
Its telemedicine services, or virtual sessions with the vet, enable pet parents to get prescriptions for their pets from a qualified vet even after working hours.
Services
Wellness Exam

Dental exam
Reproductive system exam
Cardiovascular exam
Skeletal exam

Vaccination

Rabies (dogs and cats)
FVRCP
DA2PPV

Dental Care

Tooth extraction
Dental X-rays
Annual dental cleanings

Surgery
---
1. AtlasVet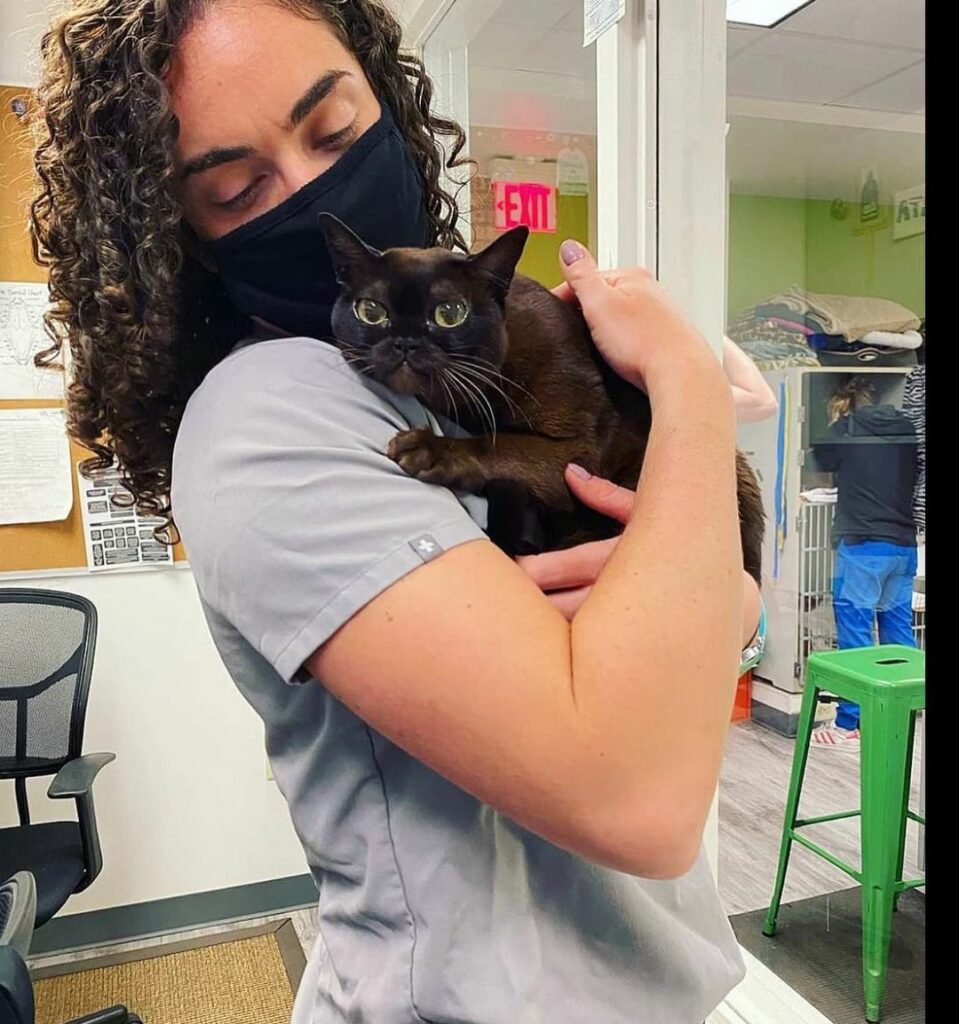 One importance of adopting appointment-based scheduling is that it allows the hospital to utilize their time more efficiently and see more patients daily. It also saves the pet parent's time and that of their pet by avoiding long wait times in the lobby. Now, AtlasVet hospital is one such hospital that allows pet parents to schedule their visits in advance through the mail. But still, the establishment reserves a few appointments each day if your pet needs urgent care.
That's not all; the appointments here are at least 30 minutes. Well, that's more than enough time for the veterinarian to attend to your pet, and you, too, get ample time to ask any questions you may have or voice any concerns regarding your furry friend. This time is almost twice the time most veterinarians spend with their patients.
The hospital uses advanced diagnostic tools such as an i-STAT handheld chemistry analyzer, digital radiography, and other in-house laboratory equipment. This allows them to get test results within minutes, which is quite essential regarding animal health. The hospital has partnered with IDEXX Laboratories and Antech Diagnostics for more sophisticated tests. This collaboration allows AtlasVet to offer a wide range of testing services, some of which are unavailable at most animal hospitals. Even more, the results from outside testing laboratories are usually available within 24 hours, which is quite fast.
Another area where AtlasVet shines is the acupuncture service. For those not in the know, acupuncture is a treatment that involves the insertion of needles into specific points of the body. It's a traditional Chinese therapy used to prevent and treat various conditions in humans and animals for centuries. The hospital offers this service through Dr. Kate White, DVM, and CVA, a certified veterinary acupuncturist. That should give you the confidence that they aren't just trying it out but know what they're doing.
Highlights
The hospital uses advanced diagnostic tools such as an i-STAT handheld chemistry analyzer, digital radiography, and other in-house laboratory equipment.
The appointments are at least 30 minutes long, so the vet will have enough time to examine your pet thoroughly, and you will have time to ask any questions you may have.
The urgent care appointments available for pet parents who have a record of their pet at the hospital means that your pet can be seen in situations when it needs urgent healthcare attention.
The monthly doctor's blog educates pet parents on various topics such as flea and tick prevention, senior pet care, etc.
Services
Acupuncture Service
Anesthetized Dental Care

Dental plaque
Periodontal disease
Fractured teeth
Oral trauma

Diagnostics

i-STAT handheld chemistry analyzer
External lab tests partnering with Antech and IDEXX laboratories
Digital radiography

Surgery
---
Related Questions
---
How Much Is A Vet Visit In DC? The cost of a vet visit in Washington, DC, can range from $45 for a basic exam to over $200 for more comprehensive services. The average cost of a vet visit in the city is $85. However, prices will vary depending on the type of animal, the services required, and the specific vet clinic. For example, emergency vet services will typically cost more than a routine visit. Additionally, mobile vet clinics may charge slightly higher prices due to their convenience. Ultimately, comparing prices and services among different vet clinics is essential in finding the best option for your pet.
How Much Does It Cost To Spay A Dog In Washington, DC? The cost of spaying a dog in Washington, DC, can range from $50 to $500, depending on the size of the dog and the specific vet clinic. The average cost of spaying a dog is $200, while the average price of spaying a large dog is $400. It is important to note that the spaying process involves a more complex surgery than neutering. Removing the ovaries and uterus is a much more invasive procedure. As such, the cost of spaying a dog will typically be higher than the cost of neutering a dog.
Can You Declaw A Cat In DC? Yes, you can declaw a cat in Washington, DC. The cost of declawing a cat can range from $100 to $500, depending on the vet clinic and the particular procedure. For example, laser declawing is typically more expensive than traditional declawing. The average cost of declawing a cat is $200. Ultimately, the price will depend on the specific vet clinic and the type of procedure that is performed.