About 1-800-PetMeds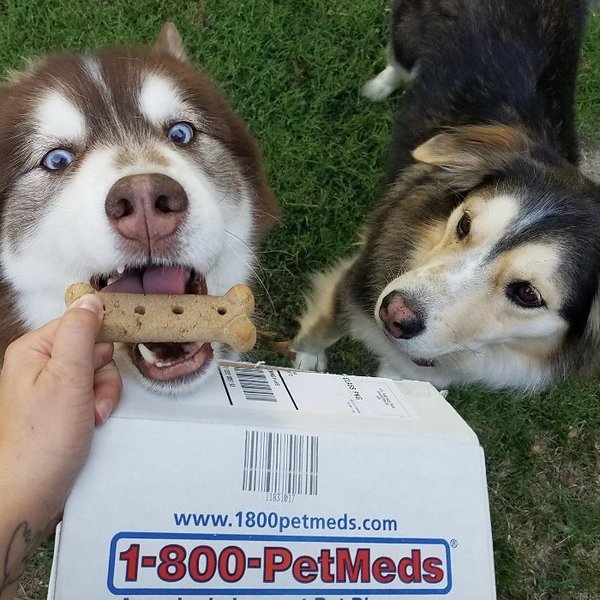 If you're looking to order medication for your animals and to get your orders delivered right to your doorstep, then look no further than the convenient online animal pharmacy, PetMeds. 1-800-PetMeds can simply be described as an internet drug store for animals that offers users access to a host of branded drugs and supplements.
The quality service offered by the PetMeds brand has seen them featured on renowned and respectable online publications such as Forbes and Yahoo Finance. In addition, the 1-800-PetMeds brand has a respectable presence on social media, with over 19,000 Instagram followers – as of the time of compiling this article – being a testament to that.
This review article focuses mainly on how the PetMeds brand works to deliver quality animal medication to customers, what sets this company apart from other online animal drug delivery services, and a verdict on whether this brand is worth patronizing for those looking to purchase medication for their pets.
Overview Of 1-800-PetMeds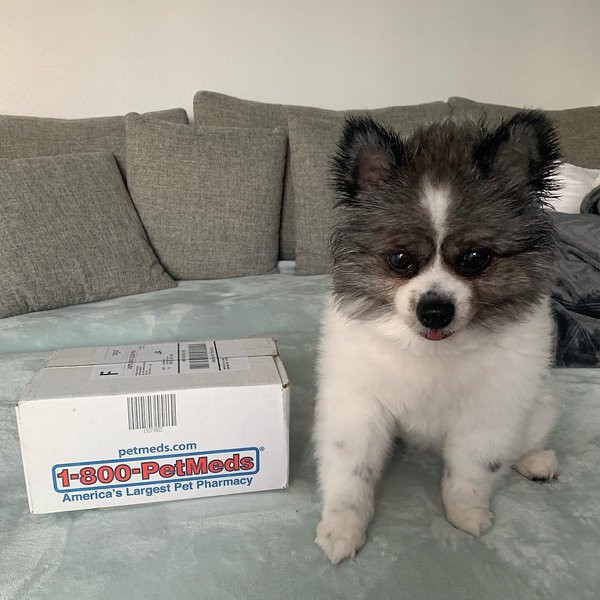 The 1-800-PetMeds company was established in 1996 by the anesthesiologist, Marc Puleo, with a clear goal in mind – a mail-order business for human drug prescriptions with a minor focus on pet accessories.
However, Merck's strong standing within the mail-type human drug prescription industry led to PetMeds shifting focus to the animal industry, and it is safe to say that the company has gone from strength to strength since making the switch.
According to information provided on the company websites, PetMeds only sells products made with healthy, natural ingredients that are usually verified by third parties.
And the brand's dispensation of only US FDA-approved and EPA-registered medication products means that the over 11 million customers that look to PetMeds to provide their pets' medication can rest easy knowing that their furry friends are in safe hands.
In addition to making prescription medicine readily available to customers, the PetMeds brand is notable for providing customers with much-needed education on certain health issues and other pertinent questions.
The PetMeds website contains a series of valuable informative blogs that pet parents can easily refer to while seeking clarifications on pet health issues. Besides, the company plays an active role in non-profit activities to fulfill its corporate social responsibility.
Under the same organizational umbrella, 1-800-PetMeds Cares has been established to partner up with animal charity organizations (e.g., CharityPaws) to prevent the killing of animals across shelters across the states, while simultaneously improving the welfare of these animals.
Pros Of 1-800-PetMeds
Offers customers easy access to prescription-based medication.
Convenient free shipping and doorstep delivery.
Great and wide selections of pet medications.
Availability of medication from various reputable brands.
Straightforward processes of onboarding and purchasing.
Cons Of 1-800-PetMeds
The process of seeking approval from vets can delay delivery time.
Customers tend not to understand why the company needs to seek vet approvals before shipping orders.
Multiple complaints about poor product packaging upon delivery.
How Does 1-800-PetMeds Work?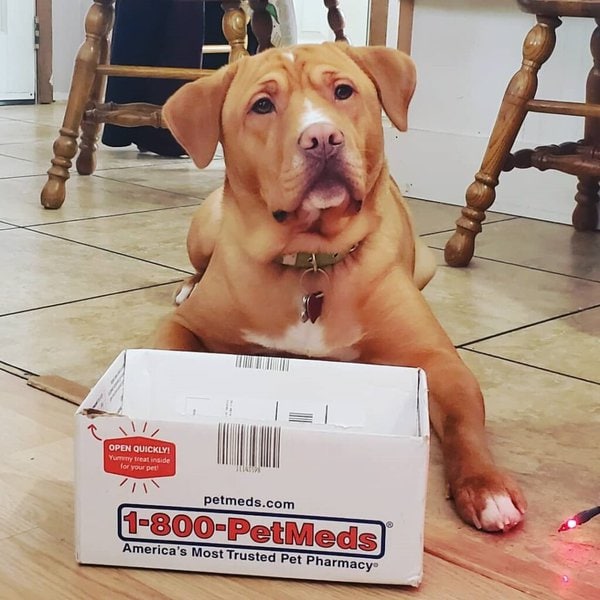 The 1-800-PetMeds brand was created to eliminate the need for pet parents to visit local stores before gaining access to prescription medicine for their animal friends.
To utilize the 1-800-PetMeds platform, customers simply have to add the desired items to the cart – without necessarily signing up – and at the point of checkout, provide a written prescription to validate the order.
PetMeds takes things a step further by liaising with vets to verify the authenticity of a prescription, and once a vet approves an order, the package is shipped to the provided address.
That said, the 1-800-PetMeds brand acts as a sort of middle entity between consumers and drug companies, with the platform offering users access to hundreds of prescription-based drug brands to choose from. PetMeds users have the option to shop for drugs for their pets either by:
Pet
Drug brand
Medical condition
The PetMeds platform focuses on medication for different ailments of dogs, cats, and horses, with customers also gaining access to products, such as Apoquel and Trifexis distributed from premium drug manufacturers.
It is worth noting that the 1-800-PetMeds doesn't offer a subscription plan for customers. Hence, if you'd like to purchase another batch of drugs for your pet, you'd need to make another order. And to make things attractive for returning customers, PetMeds customers are often offered a refill coupon code for their next purchase.
Also, apart from making drugs easily accessible to customers, PetMeds offers users access to a free pet health advice center which contains an extensive list of helpful articles and videos that cater to a variety of inquiries that pet parents may have.
1-800-PetMeds Review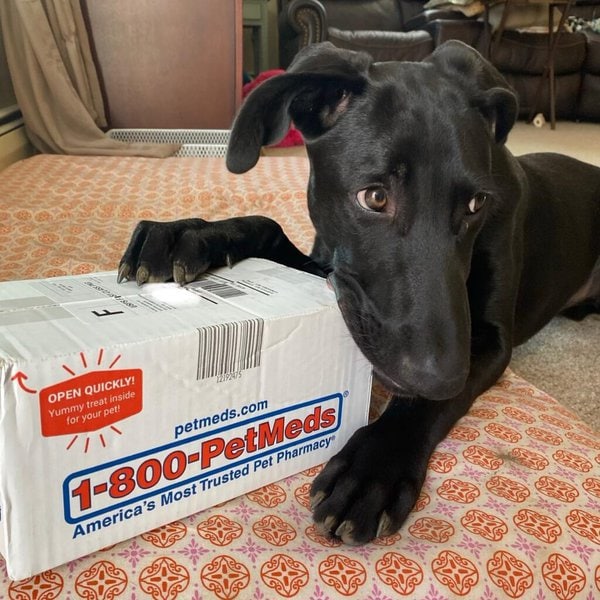 As earlier stated, the PetMeds platform caters to a vast amount of medical issues that affect cats, dogs, and horses, with the shopping process being streamlined to ensure that customers go through little or no stress.
The design of the PetMeds platform is such that customers can comb through different categories of vet-approved drugs – pet, brand, or disease – to find products that will suit their needs at that time.
Additionally, to purchase drugs on the PetMeds platform, customers typically need to present a written note of approval from their vet; This is done to ensure that customers aren't attempting to practice self-medication on their pets, thereby helping to preserve the safety of these animals.
Orders are typically shipped and delivered to the address provided during checkout as soon as approval on the products has been granted by the vets.
How Long Does 1-800-PetMeds Take To Deliver?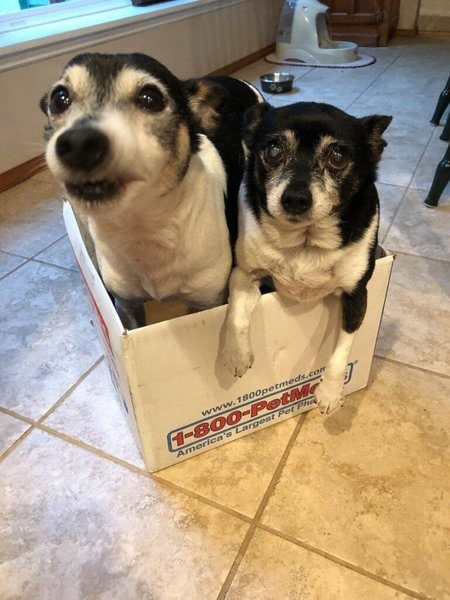 Since PetMeds usually has to consult vets to verify and approve orders, delivery times vary and depend largely on how fast the company gets a response and authorization from the vets.
Regardless, customers typically end up receiving orders within 3 to 5 days, with prescription medicine usually arriving within 5 to 7 days, depending on the swiftness of the vet's response.
Priority, 2-day, and overnight orders usually arrive within 4 days, but customers are typically required to pay additional fees for the faster delivery.
That said, unfortunately, 1-800-PetMeds doesn't offer international shipping, with the exception of AFO/APO addresses and non-prescription items only to Canada.
Delivery of PetMeds products is limited to states, such as Hawaii, within the United States, with customers eligible for free shipping on orders with a gross value exceeding $49 and above. Exact shipping costs vary and are typically displayed on the final page before order confirmation.
How Do I Use 1-800-PetMeds?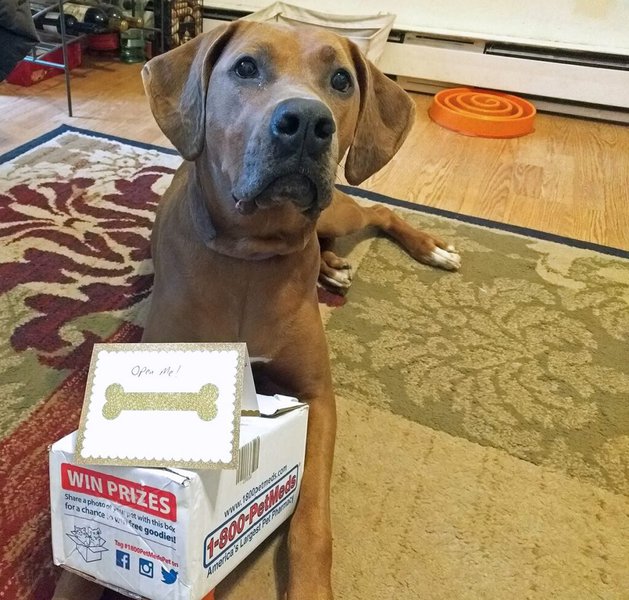 Placing an order and purchasing medication for your pet via the PetMeds platform is straightforward, and can be carried out by following the steps detailed below:
Access the PetMeds platform anywhere on an internet-enabled device by following this link.
Browse through the catalog of drugs and supplies available and add the items your pet needs to the shopping cart.
Once you're done shopping, click 'checkout' to complete your order – you'll typically be required to provide details such as billing, shipping, and payment information.
Customers are also required to provide their pet's medical information which includes details such as breed, weight, age, and existing medical issues.
If you're purchasing prescription medication via the PetMeds website, the process of completing a checkout is slightly different. And in addition to providing medical, payment, and shipping details, you'll also be asked to present your vet's contact information for verification and approval of the order.
Where Does 1-800-PetMeds Get Their Medication?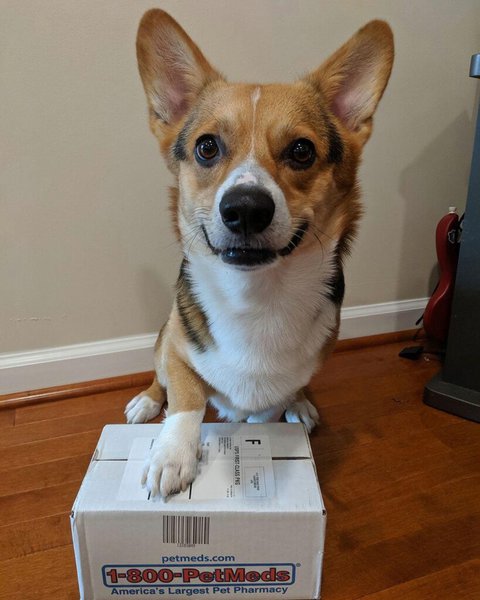 Knowledge of where your online pet drug store gets its medication from is important, as it helps you determine whether or not you're getting the best possible value for your money, as well as helping to ensure your pet's safety.
That said, the 1-800-PetMeds company typically gets its medications from a number of sources which include verified drug manufacturers, domestic distributors, and wholesalers.
Furthermore, as additional proof of this company's authenticity and the safety of its operations, the PetMeds brand has earned the prestigious Veterinary-Verified Internet Pharmacy Practice SitesCM accreditation – which shows that products are authentic and originated with the manufacturer – through the National Association of Boards of Pharmacy (NABP®).
Additionally, the PetMeds brand sells only United States FDA-approved and EPA-registered medication products, which is exactly what you would get if you were to purchase drugs from a vet.
And as typical with other online pharmaceutical companies, PetMeds products and facilities are regularly inspected by the relevant authorities to ensure full compliance with set standards.
Who Is 1-800-PetMeds For?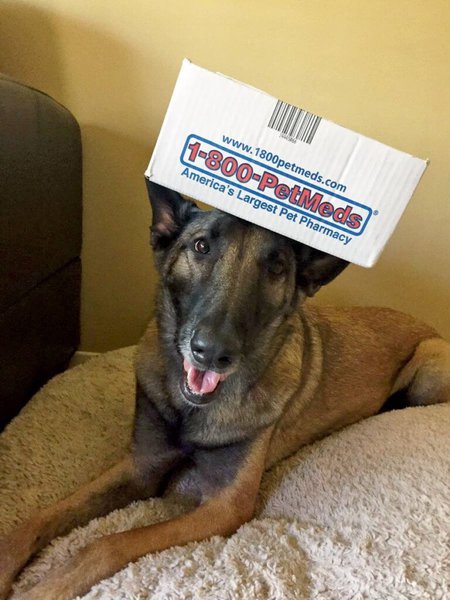 As mentioned earlier, PetMeds mainly offers users access to medication for their dogs, cats, and horses, with drugs available for a series of ailments peculiar to the aforementioned pets.
The PetMeds platform offers a convenient alternative for those who are either unwilling to go through the hassle of getting medication for their pets at local stores or people that, for one reason or another, don't readily have access to over-the-counter medication for their animals.
That said, some of the categories of drugs available for purchase on the PetMeds website include medications that deal with:
Allergies.
Flea and tick control.
Heart and blood pressure.
Digestive support and enzymes.
Cancer.
Ear and eye infections.
Skin and coat maintenance.
For a comprehensive list of medical conditions that the 1-800-PetMeds brand caters to, you can refer to this section of the company's website.
Comparison: 1-800-PetMeds VS Chewy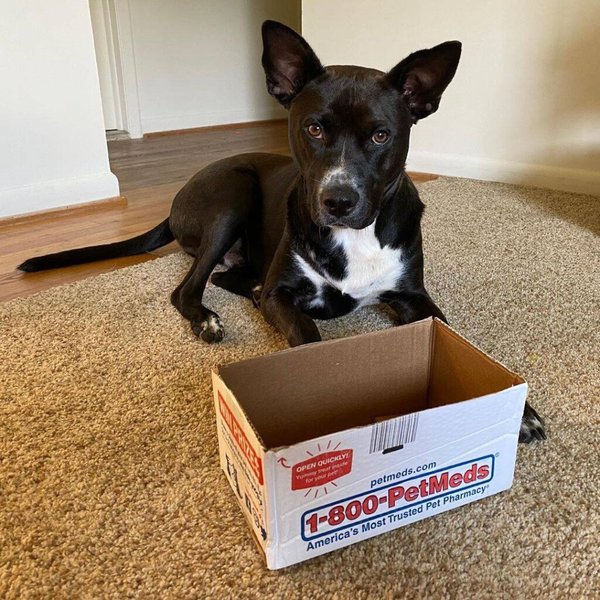 Competition helps ensure that the quality of service provided remains at a high level, and one of the 1-800-PetMeds' biggest competitors in the online animal pharmacy scene is the online retailing giant, Chewy.
Founded in the year 2011, Chewy is an online supplier of pet medications, various pet food, and grooming supplies.
In addition to making these pet accessories readily available to users, Chewy's product offerings include a variety of animal drugs in categories such as tablets, chewable tablets, solutions, capsules, injectables, suspensions, and ointments.
Because of this variety in the availability of products, it is precisely why Chewy can go head to head with PetMeds in the online pet store industry for pet medications and prescriptions.
Having established the background of the rivalry between these two online pet pharmacy store giants, let's have a look at some of the similarities and differences in both brands' modes of operation:
Similarities
For legality, Chewy and PetMeds both request a pet's prescription information before the shipping of prescription-based orders can happen.
Both PetMeds and Chewy provide a wide variety of medications that cater to different animal diseases.
Both Chewy and PetMeds offer free shipping on orders with a gross value of $49 and above.
1-800-PetMeds and Chewy offer an unconditional, 100% money-back guarantee on purchased items that don't meet customers' expectations.
Differences
While PetMeds focuses solely on providing medication for dogs, cats, and horses, Chewy goes a step further by providing access to drugs for birds and reptiles.
PetMeds offers a greater amount of promotions and discounts for customers to benefit from, compared to Chewy.
PetMeds typically categorizes products under brand, animal, or illness. But Chewy provides a wider range of product filters, with customers able to search for products by form, drug type, flavor, and life stage, coupled with the search options offered by PetMeds.
How Much Is 1-800-PetMeds?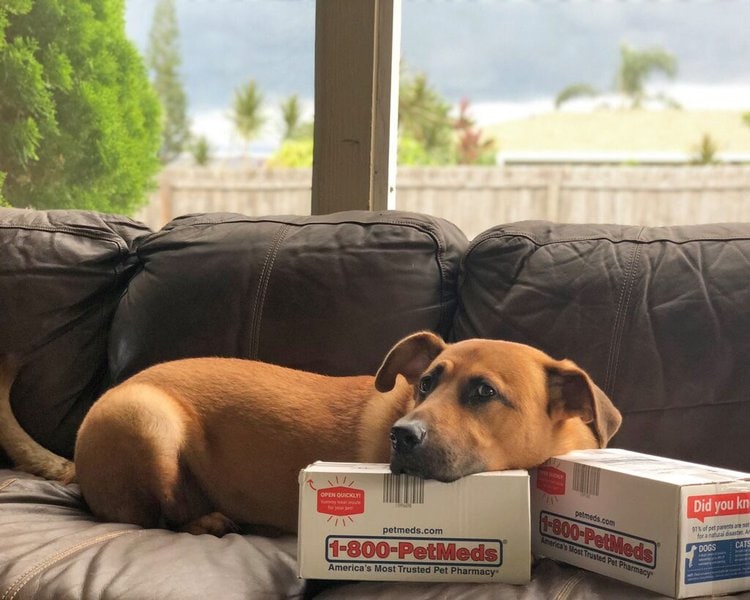 Purchases made on the 1-800-PetMeds website are done on a one-time basis, with there being no option for a subscription plan.
Consequently, the pricing of each PetMeds medication varies widely, and the amount you'll spend on purchasing any drug is mainly influenced by order quantity as well as the package weight.
That said, some of the more popular products found on the PetMeds platform and their respective prices are outlined below:
Flea5X Plus – prices start at $24.99
Super Joint Enhancer Bite-Sized Chews – prices start at $9.97
Super Pure Omega-3 Bite-Sized Chews – prices start at $7.67
Apoquel – prices start at $2.53
NexGard Chewables – prices start at $24.99 for 1 pack, $68.99 for 3-pack, $125.99 for 6-pack, and $251.98 for 12-pack
Do note that these listed prices are not guaranteed and are subject to change without notice. We recommend checking the pricing once more before making the purchase.
One thing that we applaud about the 1-800-PetMeds brand is its price match feature that enables customers to get the best deals on their orders.
However, there is a condition for this price match system to be implemented – the product being ordered must be approved by EDA/FDA for sale in the United States.
That said, the idea behind PetMeds' price match system is pretty straightforward:
Customers call or text PetMeds to report where they've found these lower prices.
Company representatives verify the authenticity of these prices, and PetMeds subsequently adjust its pricing.
The order is then prepared and shipped.
1-800-PetMeds: What Do Customers Think?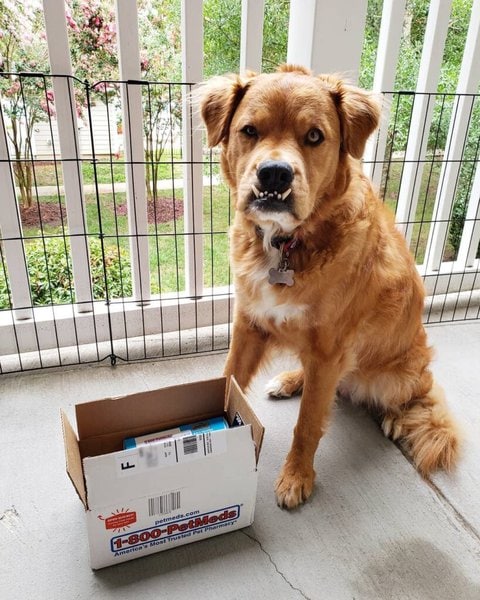 The medicine line is a delicate one, as drugs often act as the difference between good and bad health, and this is what makes it important to hear feedback from those who have used the 1-800-PetMeds product on their pets.
Consequently, to gain a clearer perspective on the public's perception of 1-800-PetMeds products, we assessed the feedback from two trusted review sites – Trustpilot and Sitejabber.
At the time of writing, on Trustpilot, 1-800-PetMeds products have 32 total reviews with an average rating of 2.6 stars and this, quite frankly, leaves a lot to be desired.
Of all PetMeds reviews available on the Trustpilot website, an underwhelming 41% of customers marked the products as excellent, with an alarming 31% leaving bad reviews.
The situation on the Sitejabber site is not much different as 1-800-PetMeds, with 111 total reviews, has an average rating of 3.6 stars.
Sitejabber users were particularly impressed by the quality of the brand's products, with a 4.4-star quality rating being an indicator of that. Sitejabber also ranks 1-800-PetMeds 10th among reviewed PetMeds sites.
Upon closer examination of feedback left on these two sites, we discovered that most of the customers' complaints stem from an ineptitude of the 1-800-PetMeds company to properly ship and deliver products.
One unfortunate customer's review read 'Mishandled prescription. Not cool', while another user lamented about the issue with its logistics and quoted 'Shipping being a joke.'
It's not all doom and gloom, though, as a significant number of customers have praised 1-800-PetMeds for their 'great customer service experience', 'prompt deliveries', as well as the 'effectiveness of the PetMeds products.
Is 1-800-PetMeds Worth It?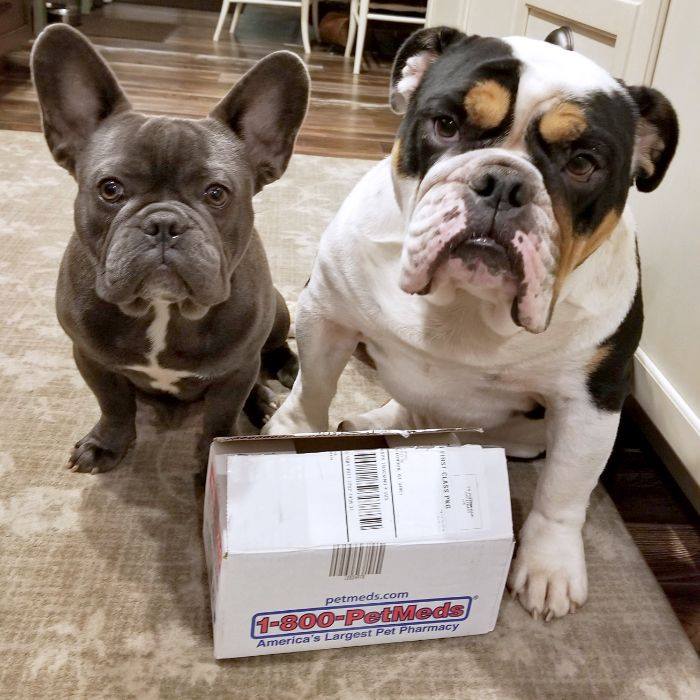 If you can look past the numerous complaints about deliveries being mishandled and prescriptions being botched, then the 1-800-PetMeds products are certainly worth considering when it comes to treating several pet ailments.
To start with, the process of signing up for and purchasing PetMeds products is relatively straightforward, with customers just needing to send in their prescriptions to process their orders. The easy-to-navigate website also makes it possible for customers to glance through dozens of available medication options.
The importance of good customer service can't be overemphasized. And several PetMeds customers have also spoken effusively about the promptness and expertise with which the brand's representatives attend to their inquiries.
PetMeds also has some of the best price options you can find around, and you can trust this brand to price-match any of its products and give you the best deal available.
Additionally, we find the option of a 100% money-back guarantee to be quite attractive, and you can just ask for a refund if your pet is unsatisfied with the product or if you've simply changed your mind about an order.
Conclusively, the 1-800-PetMeds brand is conveniently better than most other online PetMeds options out there and is definitely worth giving a try if it is your first time ordering prescription medicine for your pets online.
1-800-PetMeds Promotions And Discounts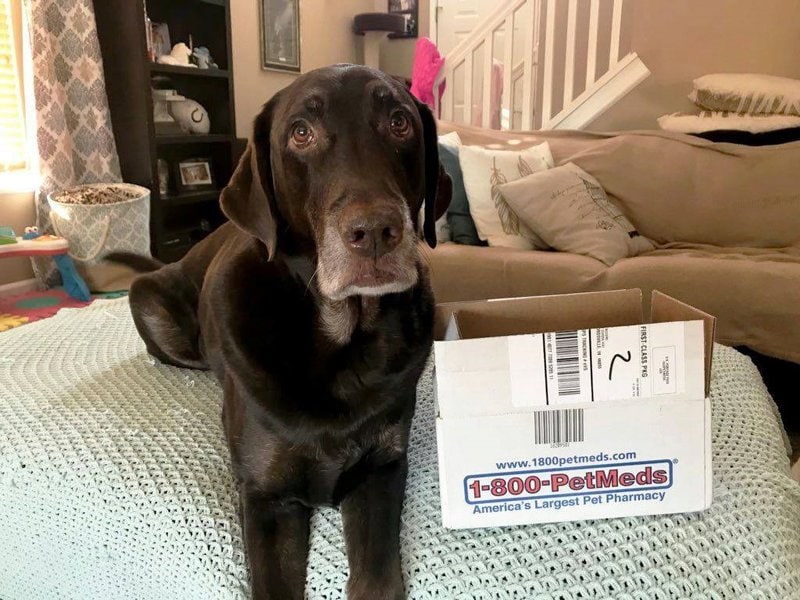 1-800-PetMeds runs a series of promotions and discounts for customers, one of which is the PetMeds rewards program that customers can register for.
For every PetMeds product purchase, customers will gain one PetMeds point per dollar spent. Accumulation of 250 PetMeds points per year makes customers eligible to receive a $5 loyalty credit that can be spent on any purchase for up to one year.
PetMeds also runs an affiliate program with customers gaining the chance to earn up to 15% in commission, in addition to earning a new customer referral bonus.
Additionally, PetMeds offers free standard shipping on purchases worth $49 or more. Customers can also save up to 35% on their first AutoShip order made with the code SAVE35 and a 5% off for subsequent AutoShip deliveries.
Also, by sharing a picture of your pet with its PetMeds box on Twitter or Instagram, tagging @1800PetMeds and #PetMedsPet, you will stand a chance to win from a pool of exciting prizes.
Where To Sign Up For Or Buy 1-800-PetMeds?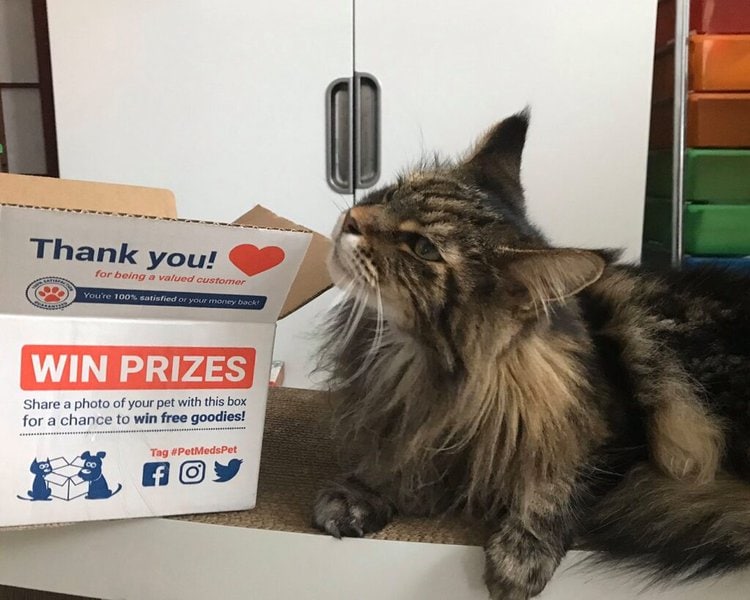 To sign up for a PetMeds account and gain access to a wide range of products and special offers, all a customer has to do is to:
Access the company's website.
Click the sign-in button that can be found on the home page.
Enter a name and a valid email address.
Alternatively, a customer can initially place orders for PetMeds products by adding items to the cart and checking out, and upon successful completion of the order, an account will be set up automatically for such a customer.
FAQs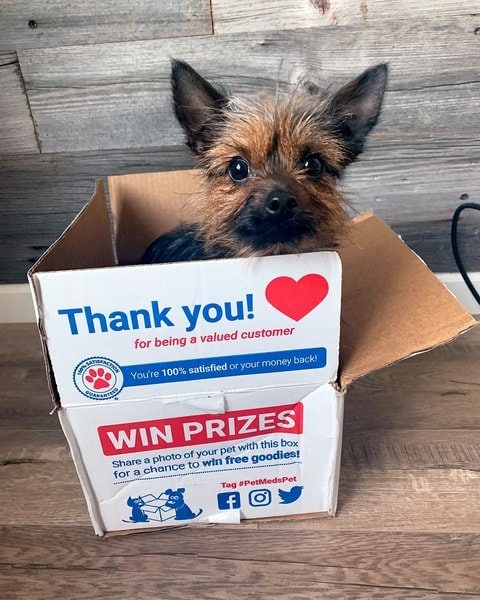 Do I Have To Sign Up For A New Account To Order?
While making an order for PetMeds products, we found that signing up for a new account is optional. Customers don't need to sign up for a new account to make a purchase. To order PetMeds products for their pets, customers simply need to add the desired product to their carts and proceed to checkout with their destination details thereafter.
Will I Need To Provide My Pet's Medical Information?
To ensure a safe and accurate prescription of the right products to meet a pet's specific health needs, PetMeds is mandated by law to collect pet medical information from their customers. This information typically includes data, such as the pet's weight, breed, age, and any existing medical condition.
Does 1-800-PetMeds Offer A Product Guarantee?
PetMeds offers a 100% guarantee on all products with a promise to refund customers if certain conditions are met. Some of these conditions include the inefficiency of the purchased product, customers changing their minds about the purchase, and pets getting heartworms from using PetMeds products, just to mention a few.
How To Contact 1-800-PetMeds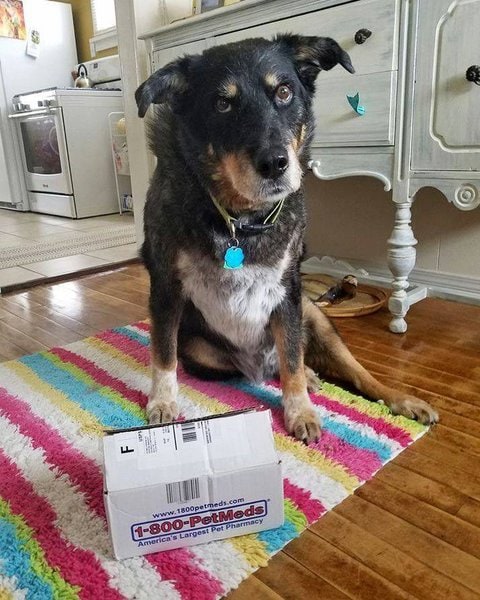 For inquiries unrelated to this 1-800-PetMeds review article, you can reach the company via any of the following means:
Toll-Free Phone Number: (800) 738-6337
Local Phone Number: (561) 526-4444
Mailing Address: PetMeds® Pharmacy, 420 South Congress Avenue, Suite 100, Delray Beach, FL 33445, USA
Social Media Platforms: