When Jamie Lee Curtis brought out a cute little puppy on the Oscar stage on March 27, 2022, during the In Memoriam tribute to Betty White, another celebrity fell in love with the little doggo.
John Travolta, star of the film classics Saturday Night Fever and Pulp Fiction, together with his 11-year-old son, Ben, decided to adopt the rescue dog named Mac N Cheese. While watching Curtis with the dog backstage, the father and son were inspired by Curtis' words regarding Betty White's devotion to dogs and animals.
In her tribute to Betty White, Curtis said that the recently deceased actress spent a lot of her time caring for animals and being a staunch animal rights advocate. "The greatest gift you could give Betty White is to open your heart and your home and adopt a rescue dog just like Mac N Cheese from Paw Works," the actress said.
A few moments later, someone shared a photo of Travolta with the dog, and Curtis was delighted to learn that Travolta was thinking of adopting it. "I found out that he and his son have adopted beautiful little Mac N Cheese and are taking her home today," Curtis wrote on her social media page.
Travolta posted a photo of himself and his son holding their newly adopted furry friend the following day.
Mac N Cheese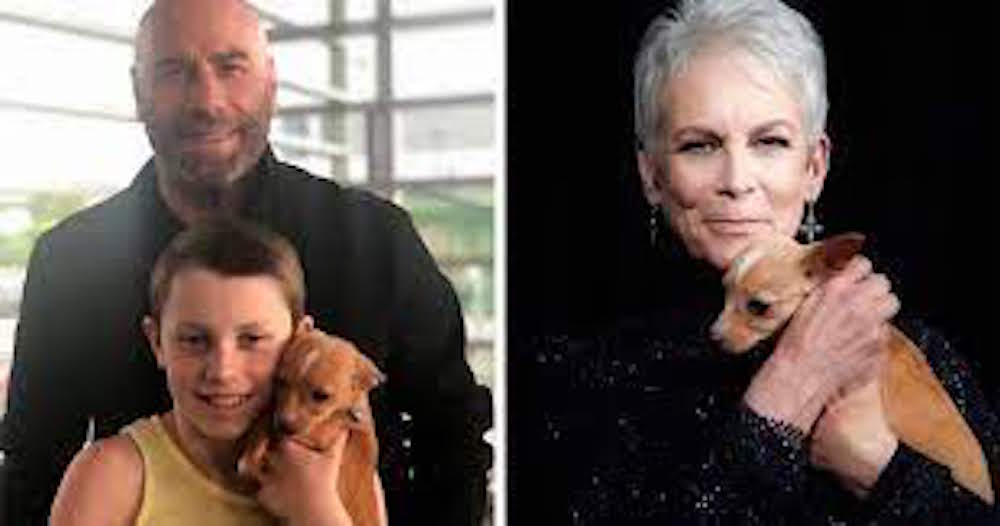 Mac N Cheese is a female 12-week-old Chihuahua-Terrier-Pomeranian mix who was dumped in a box together with her siblings in front of Avenal Animal Shelter in California. It is an organization that finds new homes for abandoned animals together with Paw Works.
Chad Atkins, co-founder and executive director of Paw Works, a non-profit rescue organization based in California, said that the majority of the animals they rescued came from the Central Valley of California, where there is poor accessibility to veterinary care and the shelter system is limited.
When the Academy Awards organization was looking for a dog that they would feature with Curtis during the In Memoriam segment, they were originally planning to use a trained dog.
But, Curtis rejected the idea. "Betty White is known for her compassion for four-legged friends, and she was always a huge advocate of animal rescue. It has to be a rescue animal," Atkins recalled Curtis saying.
Animal Rescue Spotlight
So, after several candidates from Paw Works were presented to Curtis, she chose Mac N Cheese out of the bunch.
Atkins also credited Curtis for shining a light on their organization by mentioning Paw Works during her presentation. "She took it upon herself to add our name on stage in front of everybody, which I profusely thanked her because that was huge for us because it wasn't in the script," Atkins said.
After the night at the Oscars and Travolta's adoption, a lot of people have shown interest in adopting from animal shelters, especially Paw Works.
Atkins hopes that this exposure on the Oscar stage would educate people about shelter animals. "I can rescue dogs for the next hundred years of my life, and I don't think it will really stop pet overpopulation unless you get to the prevention part, which is spay or neuter and vaccines," Atkins said.