Best Puppy Food (Wet & Dry)
Getting new puppies is easy but keeping them healthy is not. One way to keep your puppies healthy is to give them the right foods and bring them regularly to the vet.
You need to find the best puppy foods that will provide the proper nutrients and energy to help them grow strong and happy.
In this post, we have compiled 8 best puppy foods on the market today.
These wet and dry formulas offer well-balanced nutrition - lots of lean protein, calories, and fat - from high-quality ingredients, so you will have peace of mind about giving the best for your puppies.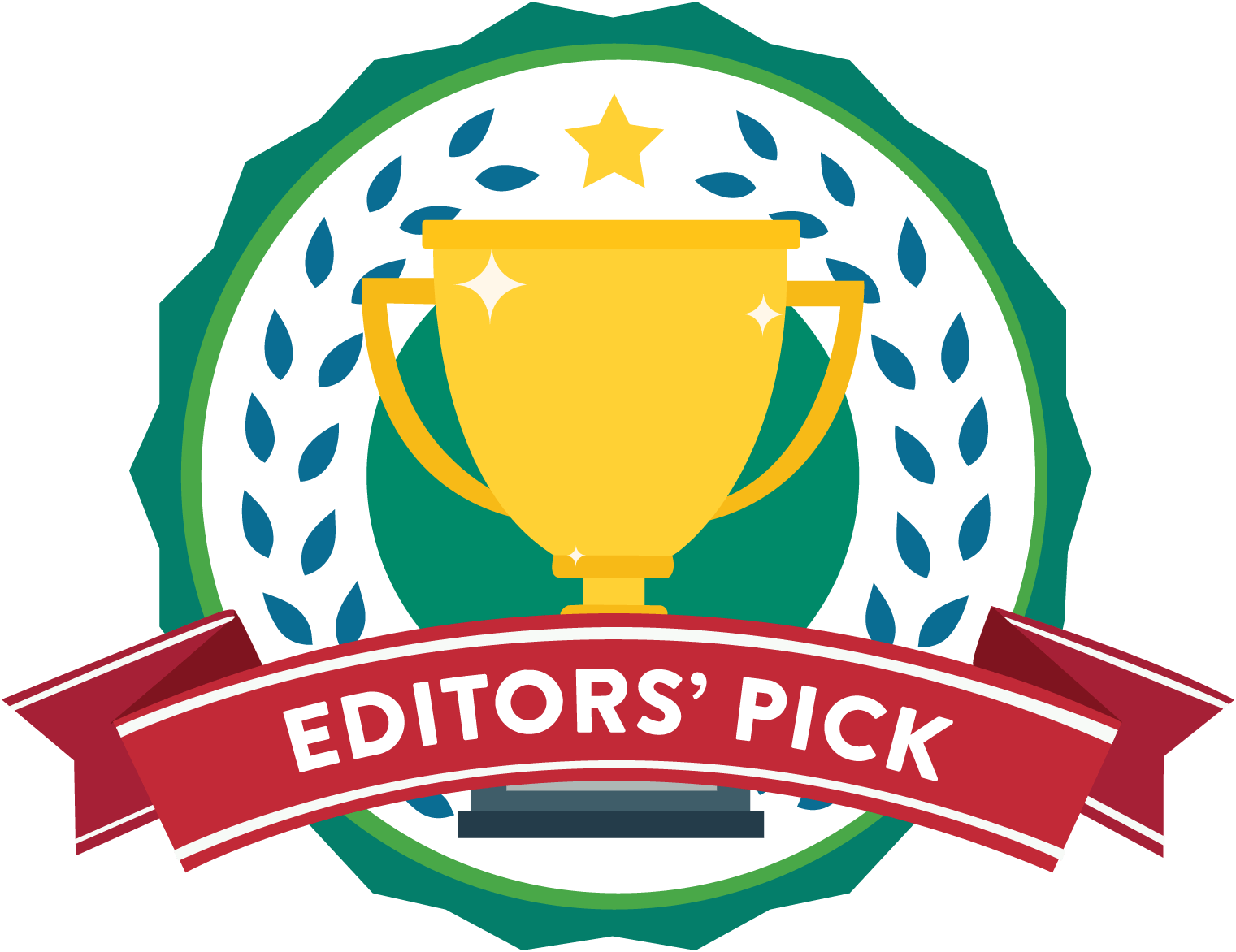 ---
You will surely agree with us when we say that the Purina Pro Plan Savor is the best dry puppy foods in the market today. This canned dog food is very healthy and will surely whet your puppy's appetite. It is available in 5.5 or 13 oz. cans, and full of nutrients that will help in maintaining your puppy's health.
This canned dry dog food is available in rice and beef flavor, and its main ingredient is real beef. Its rice content is highly digestible thus it is safe to your puppy's stomach. Purina Pro Plan contains 23 essential vitamins and minerals, so you are assured that your puppies will get the needed nutrients.
The brand also has wet food preparation with optimal protein and fat to help these puppies maintain healthy body composition. Most pet owners choose Purina Pro Plan not only because it is very healthy, but it also tastes good.
Key Features
Guaranteed live probiotics to support digestive health.
Crunchy kibble combined with tender, meaty shreds.
Main ingredient: Real chicken.
Rich in antioxidant to help in nourishing the immune system.
Contains phosphorus, calcium and other minerals to build strong bones and teeth.
What do we like about it?
Its high protein content and favorable taste are some of Purina Pro Plan's biggest pluses. The food is healthy and safe for your little puppies. What we like about this brand is the price. Only a few dog foods with premium quality ingredients cost less.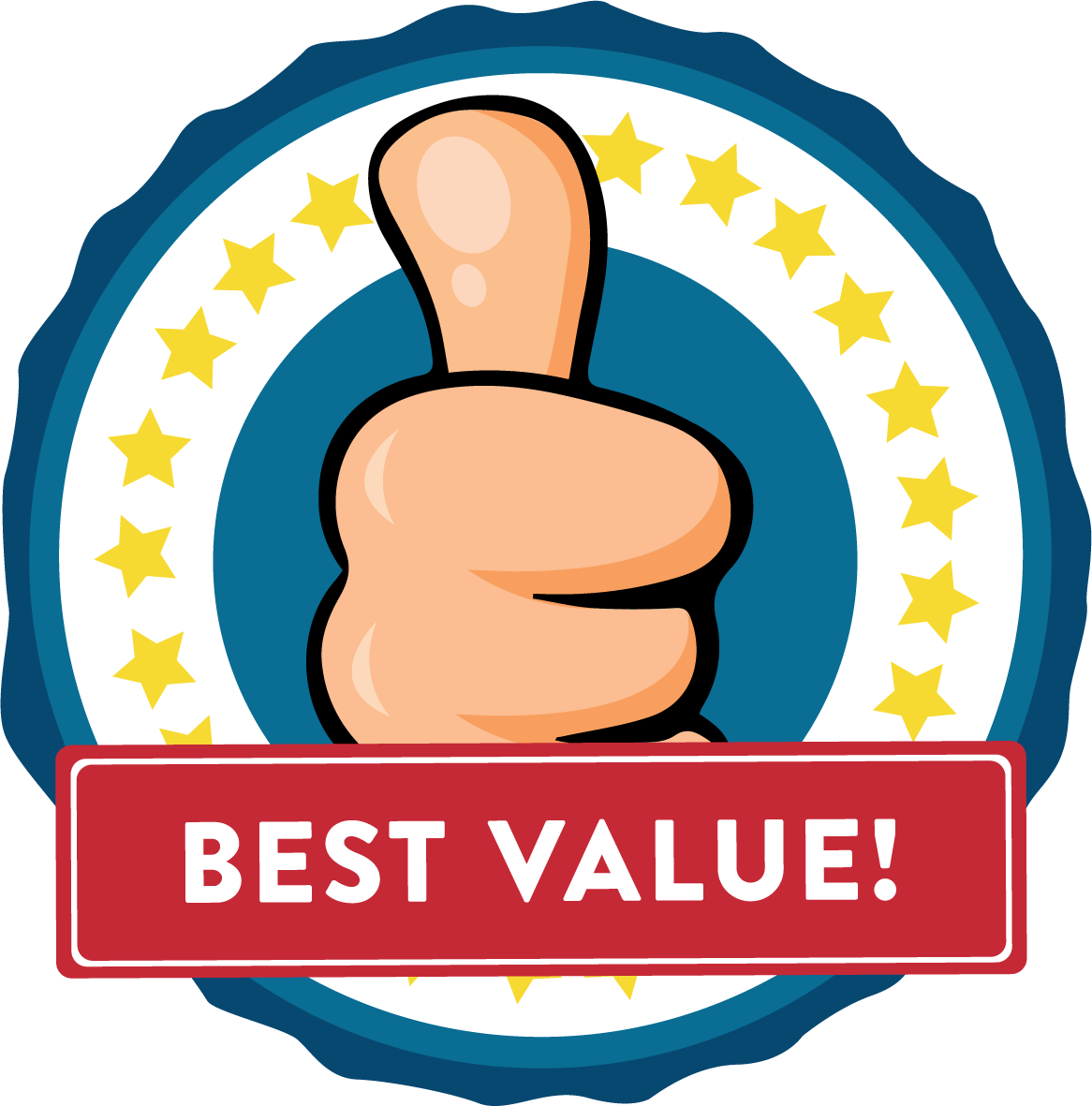 ---
This dog food is formulated to help your pup keep up with the big dogs. Pedigree Complete Nutrition is made with DHA for healthy brain development. It also has phosphorus and calcium for strong bones and healthy teeth. The brand has made feeding a lot easier. It provides your growing dog a complete and balanced meal in a tasty kibble, which they will surely love.
The five main ingredients of this food are poultry by-product meal, animal fat, ground whole corn, brewer's rice, and corn gluten meal. This dog food contains a lot of grain-based protein. Around 10% of dogs have food allergy thus Pedigree Complete Nutrition is not recommended for them.
This brand includes dry and canned foods and also snacks and treats. They also manufacture foods that are focused on weight control, hip and joint health and oral care. Pedigree makes food according to the dog's age - senior, adult and puppy as well as by the size of the dogs - small, medium and large breed.
Key Features
With a tasty chicken flavor that provides antioxidants, minerals, and vitamins to help puppies have a healthy lifestyle.
With DHA to promote brain development of growing puppies.
Made in the USA with the world's finest ingredients.
It provides optimal levels of phosphorous and calcium.
What do we like about it?
Pedigree Complete Nutrition contains healthy ingredients at an affordable price. This is recommended for budget-conscious pet owners but make sure your puppies are not allergic to heavily corn-based products. The best thing is that it meets the nutritional levels established by the AAFCO Dog Food Nutrient Profiles for maintenance and growth.
---
This brand formulated this dry food for puppies and adult dog to help maintain their health and well-being. The formula contains real meat, garden veggies, fruit, and whole grains, plus added LifeSource Bits, an accurate combination of nutrients that have been enhanced with a Super 7 package of antioxidant-rich ingredients.
The puppyhood is an essential stage for every dog, and this food preparation has all the ingredients that support growth and development. This puppy food is a unique two-part food with all the finest ingredients enhanced with a blend of minerals, antioxidant-rich kibble, and vitamins called LifeSource Bits. To avoid degradation and maintain its potency, these nutrients are processed at a lower temperature than other ingredients.
Blue Buffalo offers condition-specific foods as compared to other natural pet food, depending on the breed-size. This formula provides wholesome and delicious recipe formulated particularly for puppies, adult dogs, and senior dogs. Ingredients such as DHA support puppies' cognitive enhancement, and chondroitin and glucosamine provide mobility and joint support for the bigger breed and senior dogs.
Key Features
It contains DHA and ARA for eye development and a healthy brain.
It has Omega 3 and 6 fatty acids for healthy coat and skin.
Contains Blue's exclusive LifeSource Bits.
Calcium, phosphorus and essential vitamins for stronger teeth and bones and puppy-sized kibble for little jaws to avoid tartar.
What do we like about it?
The best thing about this puppy food is that it is grain free. So, if your puppies are allergic to corn, this is the dog food you need. Its Omega 3 and 6 fatty acids are also one of the best features of this puppy food.
---
From day one, big breed puppies have unique nutritional needs to make sure their bodies develop at the right rate. This is the reason why Hill's Science Diet Large Breed is formulated. The brand makes sure that they have food specific for a puppy, adult, and senior dogs. Start feeding your puppy with Hill's Science Diet to prepare him for the future big adventures.
Because these large breed puppies are heavy, they can experience mobility problems. This dog food provides chondroitin and glucosamine to help keep their cartilages and joints healthy, so your dog can continue to play and romp.
The Hill's Science Diet Dry Food for dogs contain omega-6 fatty acids, vitamin E and other vital nutrients to help keep your dog's skin healthy and his coat shiny.
Key Features
Recommended for a large breed of puppies up to one-year-old that weighs more than 55 lbs. when fully grown.
It supports a healthy immune system with a clinically proven combination of antioxidants with vitamin E and C.
Contains natural, high-quality and easy to digest ingredients plus minerals, amino acid taste and vitamins with no artificial flavors, preservatives or colors, nutritious meal.
What do we like about it?
The Hill's Science Diet contains lots of protein and good sources of fats that are essential for dog muscles to grow, with enough building materials to support the growing joints and bones. Since it comes in smaller kibbles, it is easier for the puppies to eat the products.
---
Seeing your puppy dance as you open a can or tray of Nutro is such an entertaining sight. This Nutro Puppy Wet Dog Food offers 100% complete and balanced nutrition and benefits, such as shiny coat and skin, healthy joints or healthy digestion.
Like other dog foods, it contains high-quality proteins and tasty ingredients to make a special daily dish for your dog. This wet puppy food can be combined with dry Nutro dog food. You will be confident that you are giving the best for your pup since it contains natural ingredients sourced from reliable suppliers and farmers.
This dog food does not contain soy, preservatives, by-product meal or artificial flavors. Nutro Puppy Dog Food is a tasty recipe with premium quality ingredients to provide the best nutrition to help your puppies grow healthy and reach their full potential.
Key Features
Protein and fat content are balanced.
You can choose from 4 flavors with two specially formulated for a large breed of puppies.
Contains 24 trays, each 3.5-oz. in size.
What do we like about it?
We recommend Nutro Puppy Wet Dog Food to pet owners because it is all natural and does not contain any preservatives and artificial flavors. You can also combine this wet dog food with Nutro Dry food to provide complete nutrition.
---
The protein content of Cesar Puppy comes from the lamb meal. Another protein source is the chicken meal which is a very digestible protein source. Again, the primary cause of allergies to dogs is chicken so make sure you know this before giving this food to your puppy.
Aside from protein sources, this dog food also contains natural grains like oatmeal, rice, ground brown rice, and de-hulled barley. All of these grains are a good source of nutrients that provide carbohydrate. These carbohydrates provide the energy your growing puppy needs.
Cesar Puppy Wet Dog Food also contains the important nutrient that will help your puppy grow healthy and strong. Fiber is essential for digestion. Its fat and fatty acids content are also a good source of energy. The flaxseed and salmon oil found in this dog food is a good source of fatty acids that are needed for brain and eye development.
Key Features
Has 24 trays each contains 3.5 oz. of Cesar Canine Cuisine Puppy.
Complete and balanced nutrition in a pate formulation.
Fortified with vitamins and minerals to keep dogs stay healthy.
Served in convenient trays with easy to peel freshness seals.
Features a tender chicken and hearty beef flavor pate.
What do we like about it?
The vitamins and minerals provide the nutrients and energy your little puppy needs while growing up. Aside from being nutritious, this dog food is affordable and taste good.
---
The brand Whole Earth Farms manufactures seven kinds of grain-free canned dog foods. They are available in different flavors and different levels. Some of their food preparation includes grain-free puppy, grain-free chicken, grain-free hearty chicken stew and turkey recipe, grain-free adult formula, grain-free hearty beef stew, grain-free red meat recipes, and grain-free adult formula.
Just like other wet puppy foods we reviewed, the Whole Earth Farms also contain only high-quality natural ingredients. It is known in exploiting meat sources. The primary ingredients in all of its dog foods is a meat meal, particularly chicken meal or turkey meal. These are their primary sources of protein.
Key Features
The main ingredient is chicken.
Grain-free recipe for sensitive stomachs.
Manufactured in the USA with high-grade ingredients.
Grain-free loaf recipe with turkey, veggies, chicken, and fruits.
Can be given as a balanced and complete meal or as a topper with kibble.
What do we like about it?
Since this product does not contain any grain, it is safe for puppies with a sensitive stomach. This is one feature that we like since most puppies are allergic in some grains. Whole Earth will keep our little pups healthy and same.
---
This wet canned dog food tastes delicious and has complete balanced nutrition to help puppy build its mobility and immunity. Superior nutrition with high-quality ingredients improves overall health. It has a savory, meaty taste your little pups will surely love. This product also promotes healthy digestion.
The company is confident that your pet will enjoy their dog foods and offer a 100% money-back guarantee. If you are not happy, return the unused part for a replacement or full refund. The company uses only high-quality ingredients from reliable and the best suppliers.
Key Features
Complete and balanced nutrition.
Available in lamb meal, chicken and barley meal.
Available in a pack of 12 cans, 13 ounces in size each.
High-quality protein to help your puppy achieve the ideal weight.
What do we like about it?
It offers 100% money back guarantee which only means they are confident about their product. The protein content is also impressive and can help your puppy grow healthier and stronger.
Why Can't Puppies Eat Adult Dog Food?
Before getting a puppy, you need to know first the proper way of feeding them. It is essential to understand that puppies need to be fed differently from adult dogs. You might think that it is only a way for the dog food manufacturers to sell their products. The truth is puppies have specific nutritional requirements, which differ significantly from adult dogs.
Dogs grow faster while they are young. Thus, puppies need more nutrients, vitamins, and minerals as compared to adult dogs. This is the reason why puppies have a different type of food. The foods intended for puppies has more nutrients, minerals, and vitamins to help them grow and provide the energy they need.
These foods are formulated to help them reach their full growth potential and develop strong bones. Giving your puppies foods intended for an adult dog can cause serious health problems. Some of you might have been doing this. The problem may not occur right away, but in the long-term, you might regret it. Another essential thing to take note, adult foods can upset your pup's stomach easily, which is not good.
What Kind of Food Does Your Puppy Need to Grow Healthy?
Now that you are aware that puppies' food is different from adult dogs, the next thing is the kind of food you should feed. The Association of American Feed Control Officials or AAFCO recommended two different nutritional profiles for dog foods. The first set is for adult dogs, and the other profiles are for growing puppies and anticipating females.
Puppies at their early stage require more amino acids and protein as compared to adults. The little pups also need more calcium, phosphorus, and fats. At least 22% of food calories should come from protein. On the other hand, adult dogs require only 18% of the calories from protein.
There are some puppy foods with higher protein content. The 22% protein is just the minimum daily requirements for your puppy to become healthy. Giving them more protein is even better. Most puppy foods get 30% of their calories from protein.
Also, your puppies require more vitamins and minerals. This is the reason why most premium quality puppy foods have a higher content of vitamins and minerals. It is much better to find food for your little pups with antioxidants and omega-3 fatty acids to help develop their brain properly.
How Often Should You Feed? How Much?
As we all know, these puppies grow up fast. They need proper nutrition to support their development. So you need to know how often and how much you should feed them.
Most dog foods include a feeding chart on the label. The chart usually consists of the weight of the dog and the amount of food per day. Creating a regular feeding schedule is important so your puppy can learn when to expect his food. Below is a guide of how much food you should give your dog each day.
5 lbs. - 1/2 to 1/8 cup
10 lbs. - 3/4 to 1 cup
20 lbs. - 1 1/4 to 1 3/4 cups
40 lbs. - 2 1/4 to 3 cups
60 lbs. - 3 to 4 cups
80 lbs. - 3 2/3 to 5 cups
100 lbs. - 4 1/4 to 6 cups
You need to feed your puppies three or more feedings a day. So divide the specified amount above by three or more to provide your little pups the complete nutrition. The most common feeding schedule for your little pups is 7 am, 12 noon and 5 pm.
What To Look Out For When Selecting A Puppy Food?
Here are some tips to help you in choosing the right food for your puppy:
1. Choose the Best Brand Wisely
Find a puppy food that has been tested by AAFCO. This means that the puppy food has been tested to dogs to make sure they comply with the right formulation. Lots of pet food companies that manufacture food based on a specific recipe and never test it to dogs before making it available in the market. A reliable pet food companies spend some money on scientific research and consult with experts to provide nutritious and balanced dog food for your puppy's growth.
2. Check the Calorie Content
It is essential that you feed your puppy high calories' food, for the energy puppies use when growing, particularly when playing. Most of their calories are used on tissue growth and development. It is essential that you provide them with food with an adequate amount of nutrients to support their growing process.
3. Puppy Size Matters
Consider the size of your puppies when choosing. The bone growth of a Great Dane puppy and a Chihuahua puppy is very different; they should be fed differently. Foods for large breed puppy has a specific ratio of phosphorus and calcium to make sure the bones develop correctly to prevent the occurrence of joint disease.
4. Size of the Puppy Food
The actual kibble size also matters when feeding your puppy. A tiny Yorkie puppy may have a hard time chewing large pieces of food, so find a small breed puppy formula to help them. If you choose to go with wet food, then focus on the food chunk sizes.
5. Puppy Food Ingredients
The ingredients of the puppy foods play a vital role in their development. For example, a puppy's nervous system is dependent on the DHA. You need to find food with higher essential fatty acid to help the puppies develop their ear, brain, and eye properly.
Wet Vs Dry Puppy Food?
To help you decide between wet or dry puppy food here are the pros and cons of each type of dog food.
Wet Puppy Food
We all know that some of our pets drink less water than needed. Other sources of water come from the wet food.
Pros
It is a good source of hydration for puppies that are not a water drinker. This means that they can take a bigger portion per meal without increasing their calorie intake.
For puppies with problems on their olfactory senses are inclined to eat food with richer flavor and scent like wet foods.
It is a better alternative when a puppy is ill or is lacking in appetite.
It is easier for puppies to chew wet dog food particularly for smaller mouths, missing teeth or poorly aligned jaws.
Cons
Messy while eating wet food.
When opened, it can easily lose its shelf life.
More expensive than dry food.
Dry Pet Foods
According to some pet owners, this is the most convenient type of food when it comes to storage and feeding.
Pros
Easy to fill the bowl and can be left without fear of spoilage.
Provide convenience for pet owners.
Easier to store. A large plastic bin with a cover can keep the dog food fresh and safe from rodents.
Cheaper than wet dog food.
Can be used as an effective training treat.
Shaped to clean the teeth every time they chew it.
Cons
Does not provide the moisture needed by some puppies.
Have lower levels of proteins which is vital for pet's development.
Conclusion
You should be able to figure out which food is suitable for your pup. Just ensure that you read the ingredients and learn the needs of your puppy.
After thoroughly reviewing the 8 puppy foods above we find the Purina Pro Plan Savor Shredded as our top pick for dry puppy food because of its high percentage of nutrients, vitamins and minerals content that is needed by most puppies. The size of the kibbles is also ideal for little pups.
On the other hand, we find the Nutro Pro Puppy as our top pick for wet puppy food. It does not contain chicken-by-product, artificial flavors, preservatives or soy that can affect the health of your puppy particularly those who are allergic to these ingredients.
Hope we were able to help you find the perfect food for your puppy.
Please share your experience with puppy foods in the comments below.
---
The Review
Best Puppy Food