On the night of January 3, 2022, when New Hampshire State Police were patrolling Interstate 89, a loose dog roaming the Veterans Memorial Bridge was reported. What happened next would lead them to a discovery that would save the lives of two men up north in Vermont.
Upon reaching the scene, the officers first tried catching the dog to get it out of the traffic. But, the dog has something else on its mind. It kept leading them along the road, refusing to be caught and running close ahead of them as if trying to alert them of something.
They finally reached a spot about a mile away from where they found a damaged portion of the guardrail and a rolled-over Ford pickup truck in the wooded area off the highway.
Near the truck, they found its owner, Cam Laundry, 31, and his companion, Justin Connors, 40, unconscious and thrown from the vehicle. The laundry had minor injuries and a concussion, and Connors had neck injuries and a broken leg.
Laundry was found intoxicated at the time, and authorities cited him for driving under the influence. He is cooperating with the police regarding the investigation.
Real-Life Lassie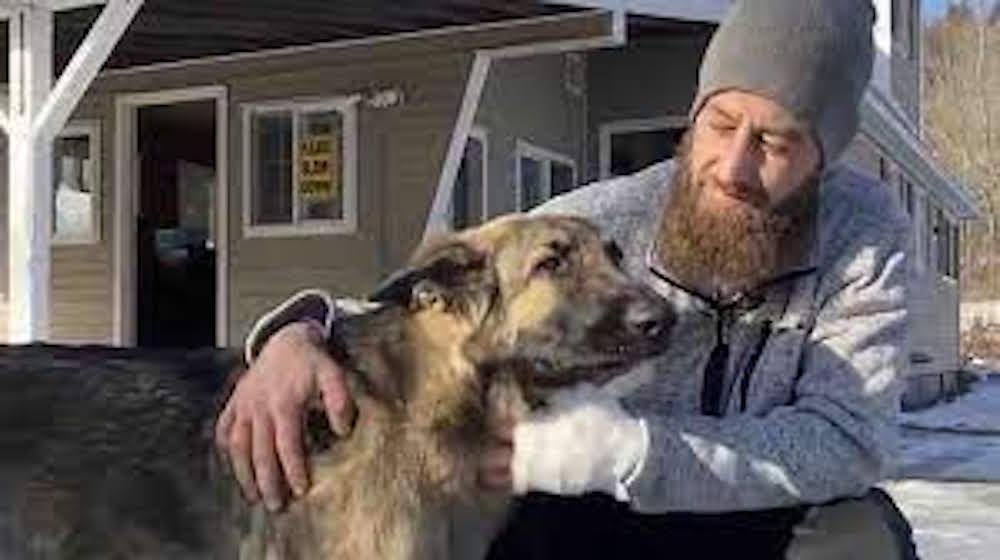 Authorities are dubbing the dog as a real-life Lassie, referring to the fictional dog character from the famous novel and films in the 1940s and 1950s.
The dog in question is Tinsley, a one-year-old female Shiloh Shepherd, which Laundry hailed as his guardian angel.
"The night was very cold. We were in hypothermic conditions when they reached us. It's a miracle that she had that kind of intelligence to do what she did," he said of his dog.
Laundry did not know at first that it was Tinsley who led the authorities to the accident. He only regained consciousness as the blue lights of the police vehicles were flashing at the crash scene. Meanwhile, Tinsley sat calmly with his owner as emergency personnel tended to her fallen human.
Lebanon Police Chief Phillip Roberts said, "It's hard to know what the dog is thinking. There are many moving cars and flashing lights and chaos, but the dog certainly did come into New Hampshire then ultimately turn around and head back toward the scene."
Another dog, an American Bulldog owned by Laundry's companion, survived the crash but was sadly killed by an oncoming vehicle near the crash site.
Unconditional Love
There is no scientific explanation yet as to why a dog would save a human life. Joshua Van Bourg, who studies animal behaviors, said that "well-supported evidence does not exist yet as to why dogs intentionally seek help for their owners."
Some scientists have said that dogs have learned how to read human emotions and facial expressions and that the hormone oxytocin plays a major part. Every time your dog sees you, its oxytocin rises and yours.
Laundry certainly learned that his dog, Tinsley, loves him unconditionally for her to ask for help and return. He thinks he and his friend wouldn't be alive today if it weren't for Tinsley.