Lawmakers from both parties had written a letter to Dr. Anthony Fauci about alleged funding by the National Institutes of Health (NIH) of experimental drugs being tested on Beagle puppies.
Twenty-four members of the House of Representatives, led by Republican Representative Nancy Mase of South Carolina's first Congressional District, signed a letter on October 21, 2021, with a series of questions about the matter. They want the doctor to respond to the queries by November 19, 2021.
Beagle Gate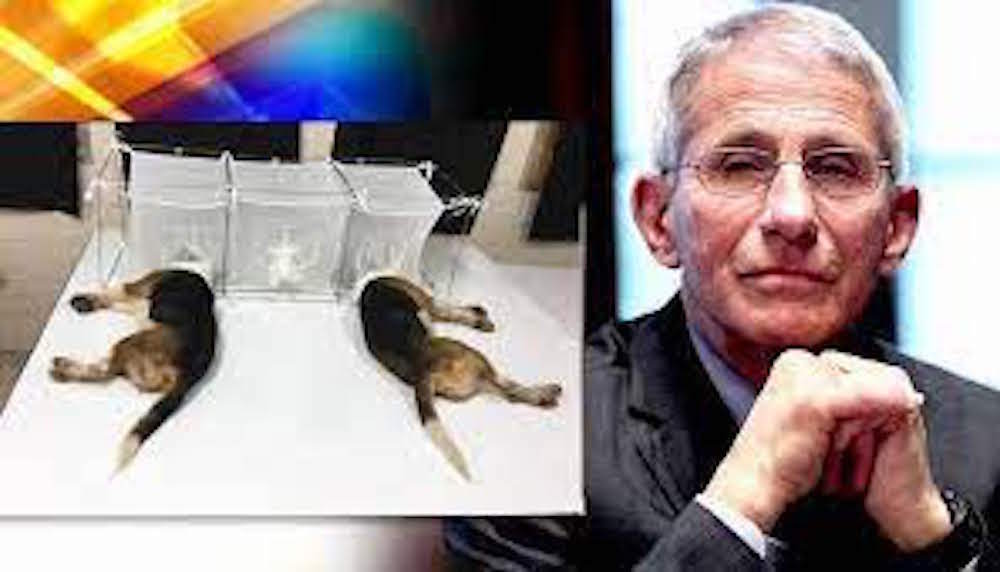 The inquiry was prompted by a report from the conservative nonprofit watchdog group, White Coat Waste Project. The group obtained documents under the Freedom of Information Act, purporting that the National Institute of Allergy and Infectious Diseases (NIAID), which is under NIH, spent $1.68 million in taxpayer money to experiment on Beagle puppies.
Dr. Fauci serves as the Director of NIAID and is the Chief Medical Advisor to the US President.
The watchdog group, initiated in 2013 by former Republican strategist Anthony Bellotti, has published several blog posts in recent months. It claimed that various experiments were being conducted in 4 different locations around the world, with one involving Beagles' heads being exposed to bites from parasite-carrying sand flies sedated and trapped in a mesh.
Other experiments involve Beagles' vocal cords getting removed surgically in a procedure called cordectomy to prevent them from howling and crying after being injected with experimental drugs that would combat life-threatening human diseases.
Addressing the issue, the lawmakers stated in their letter, "We write with grave concerns about reports of costly, cruel, and unnecessary taxpayer-funded experiments on dogs commissioned by National Institute of Allergy and Infectious Diseases."
It added, "the dogs were all between 6 and 8 months old. The commissioned tests involve injecting and force-feeding the puppies an experimental drug for several weeks before killing and dissecting them."
The watchdog group also released a statement on their website, saying, "We are proud that our blockbuster #BeagleGate investigation and campaign has united taxpayers across the country to oppose cruel and wasteful animal experiments funded by Dr. Fauci and the NIAID.
They also posted a picture of the Beagles' heads locked in mesh cages that have widely circulated and sparked denunciations from animal rights groups like PETA and social media users.
Fact-Checking Report
The NIAID denied the claim of the watchdog group that they funded the experiments, saying, "the manuscript mistakenly cited support from NIAID, when in fact NIAID did not support this specific research shown in the images of the Beagles being circulated."
The journal that first published the picture, PLOS Neglected Tropical Diseases, has since corrected that the NIH was not funding that particular experiment.
The NIAID, however, admitted that they funded a separate study in Tunisia involving 12 Beagles to test a vaccine for leishmaniasis, a parasitic disease transmitted by sand flies. It involved immunizing the dogs that were free to roam around and did not involve sedating and trapping the dogs in enclosed meshes.
Fact-checkers also reported that Dr. Fauci did not sign off on the research contract involving Beagles being experimented with drugs, with some having their vocal cords cut.
The agency, however, allows vocal cordectomies to be used during research as long as the dogs are adequately sedated. This allows the reduction of noise in the facility that would otherwise be stressful to animals and researchers.
Proponents of animal research stated that scientific breakthroughs on life-threatening diseases are made possible by these studies, while animal rights groups are protesting to ban these practices and consider them immoral.