About Embark Vet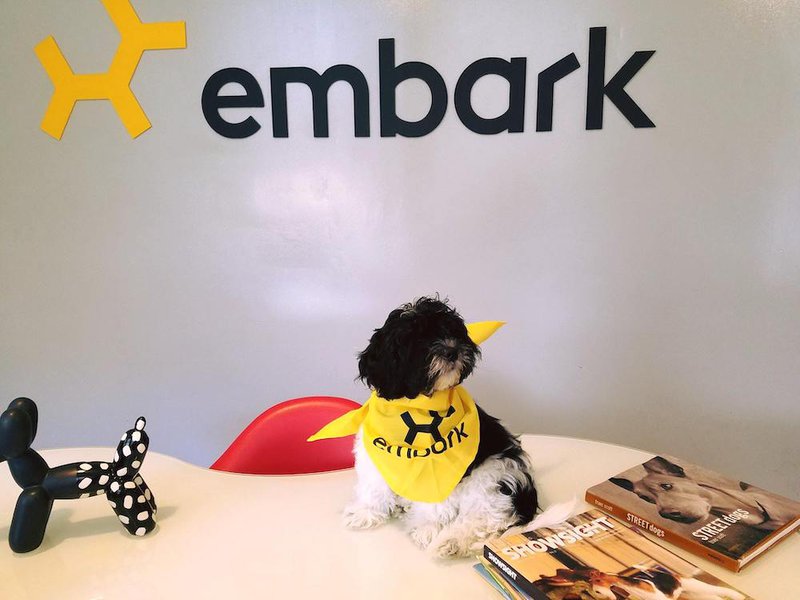 Knowledge of a dog's breed is essential to understand breeding complications and potential, as well as gaining insight into a dog's expected lifespan. Therefore, this is why canine DNA testing services such as Embark Vet have been established to make these bits of information easily accessible to dog owners and breeders around the world.
Embark Vet is one of, if not the biggest player on the canine DNA testing scene, and their huge social media presence and the quality of services provided is a huge indicator of this fact. As of the time of writing, its official Instagram page is over 92,000 followers strong, and the brand also boasts over 50,000 followers on Facebook!
This review article discusses the various DNA testing services provided by the Embark Vet brand and how this company analyses collected DNA samples to provide information on a pooch's origins. Competition is a quintessential part of any industry, and in this article, we'll also take a look at how Embark fares against the other major players in the canine DNA testing market.
Overview Of Embark Vet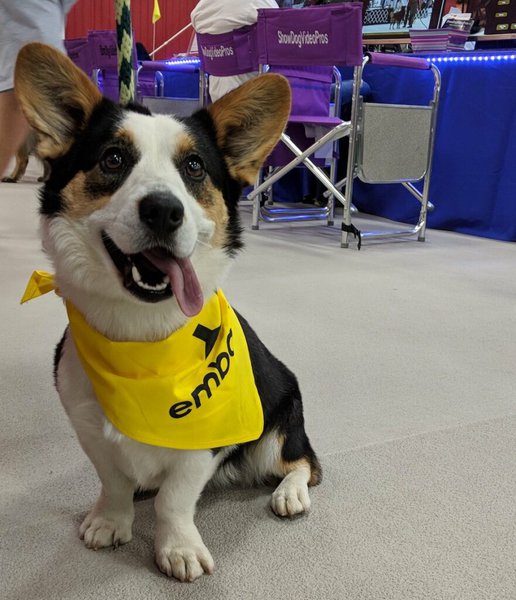 The Embark Vet brand was established in 2015 by two brothers, Ryan and Adam Broko, who, prior to the formation of the company, had spent the past decade consolidating information about dogs by carrying out scientific research to address fundamental questions of dog evolution and history, as well as disease and trait mapping.
The Embark brand was founded in collaboration with the Cornell University College of Veterinary Medicine, one of the country's leading vet schools, and Matt Salzberg, a direct-to-consumer business icon, to ensure the best customer experience possible.
Embark's main objective, with the aid of cutting-edge science and technology and various DNA testing kits, is to provide pet parents with access to relevant information about their dogs' breeds.
And this, in turn, facilitates a better understanding of canine health and the risk of inheritable diseases, thereby promoting dog welfare.
Embark Vet is in partnership with several dog shelters and rescue homes across the country by providing funding and genetic tests needed to better the lives of these pooches.
This is done by offering discounts on testing kits to shelters and rescue homes as often as possible while accepting public donations via the Embark Veterinary Foundation to improve the lives of these displaced animals.
Pros Of Embark Vet
Offers screening for over 200 different canine health conditions.
Identification of over 350 dog breeds.
Embark Vet testing kits are easy to use.
Analysis of over 200,000 different genetic markers
Comprehensive test results.
Test results are delivered relatively quickly.
Embark provides dog owners with information on their Fido's relatives
Customers are offered free replacement swabs to compensate for damages to the existing package.
Cons Of Embark Vet
Products are expensive compared to other DNA testing kits on the market.
Test results may take longer to arrive on some occasions.
Results may be difficult to understand for the average dog owner.
How Does Embark Vet Work?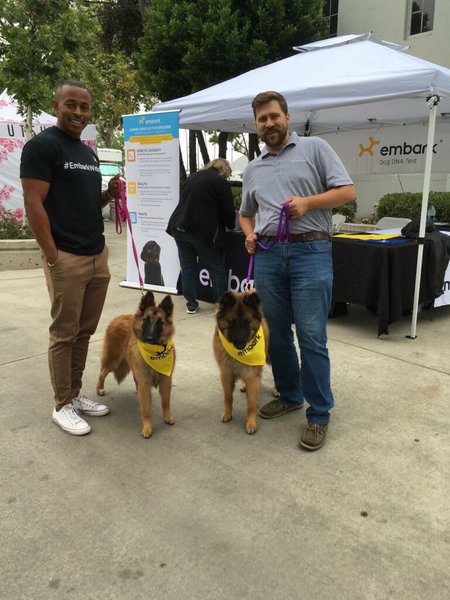 The idea behind the Embark Vet DNA testing procedure is pretty straightforward. At the point of purchase, customers have the choice of picking any of the company's three products based on the type of test to be carried out on the dog.
That said, the available Embark test kit options are:
Embark Breed + Health Kit – a test kit for dog owners looking to acquire the genetic breakdown and genetic health profile of their mixed breed or designer dogs.
Embark DNA Test For Purebred Dogs – a test kit for purebred dog owners that are looking to get comprehensive information about their Fido's health status.
Embark Breed Identification Kit – a DNA test kit for dog owners who want a breakdown of their pooch's ancestry.
Additionally, the Embark brand produces and sells breeder kits, making it easier for breeders to test for the presence of genetic health conditions and physical traits before carrying out mating operations, thereby encouraging healthy breeding practices.
Embark breeder DNA kits are available in three different options, which are outlined below:
Standard Kit – for testing physical traits and checking for the presence of health conditions in puppies and adult dogs.
Litter Package – produced for testing entire puppy litters.
Breeding Package – makes it possible for breeders to analyze the outcome of potential breeding operations.
The process of ordering any of these kits is easy, and it involves customers either directly adding products to the cart before checkout or signing up for an account via the company's website before going on to shop for the desired products.
Once the test kit is ordered and delivered, pet parents are required to activate and link the test kit with their Embark profiles using a code that is typically included with the package.
This can be done by clicking the 'Activate Kit' button located on the Embark website's landing page; New users will be required to create an account while existing users can sign in.
After successfully activating the test kit, the next step of using Embark Vet products usually involves dog parents collecting DNA samples from their pooches by swabbing the inside of their mouths. The collected DNA sample is then mixed, tightly sealed, and mailed back to the Embark facility for testing.
The process of sample testing at Embark involves experts separating DNA cells from the collected sample, making as many copies as possible, and analyzing thousands of locations across the separated cells to collect as much info as they can.
The collected information is subsequently packaged into a comprehensive report and mailed back to pet parents within 2 to 4 weeks after submission.
Results typically include a percentage breakdown of a dog's breed composition, which is done down to 5% of the total breed makeup in mixed pooch breeds. Embark results also contain extensive information about the medical conditions that have been screened for during an analysis of a dog's DNA samples.
Embark Vet Review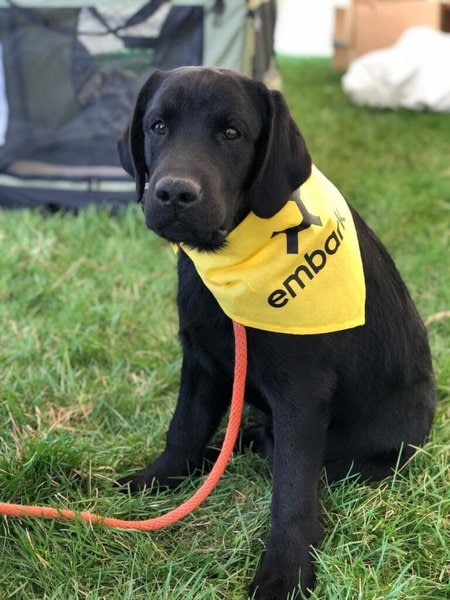 As earlier stated, Embark Vet's focus is on testing collected DNA samples to reveal potentially hidden information about a pooch's breed, but you should also know that the services offered by Embark go way beyond breed identification.
Samples collected from dogs and sent to Embark for analysis are used to test for and identify the presence of genetically inherited diseases in dogs and offer more insight into a pooch's unique physical traits such as coat color, size, and a host of other body features.
Another aspect of Embark that sits well with us is the ability to provide qualitative analysis of a dog's relatives – from close to distant – via Doggy DNA Relative Finder.
With the help of Embark's messaging platform, this finder feature facilitates networking among dog owners to set up social meets among these pooches sharing similar bloodlines, thereby making it easier to set up playdates and develop friendships.
And the results of the Embark canine DNA testing processes are designed to be as accurate as possible, thanks to the analysis of over 200,000 genetic markers found in collected samples.
Is Embark Vet Legit?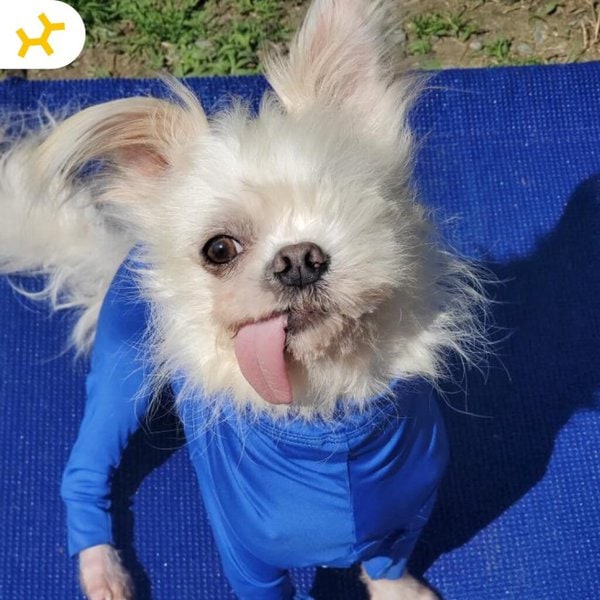 Several dog owners have asked questions about the legitimacy of the canine DNA testing procedures carried out by Embark, which is why we feel the need to address this.
Embark Vet is the most legit and comprehensive canine DNA testing service available to dog owners.
Furthermore, the Embark brand employs a scientific advisory board and boasts a team of world-class researchers and scientists. This ensures that test result outputs remain as factually correct as possible.
However, it is important to note that there's no government supervision of the testing operations at Embark; Hence, Embark DNA test results aren't independently verified, but this doesn't, in any way, impact negatively on the accuracy of these results.
How Accurate Is Embark?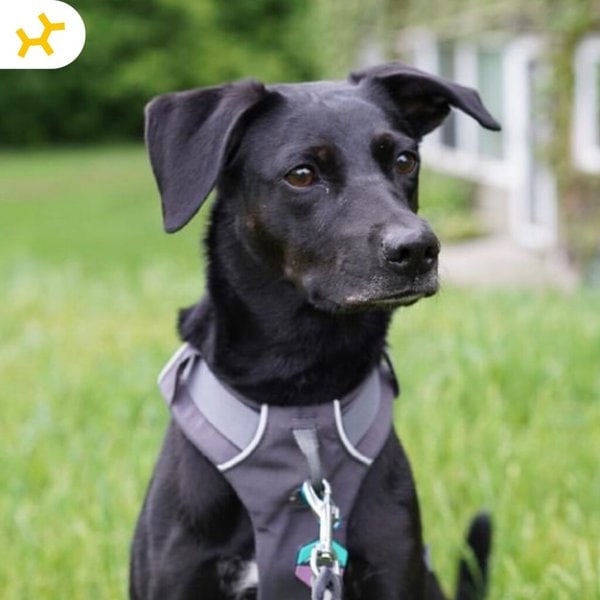 While it is true that there are several faux dog DNA testing products that have flooded the market, the Embark brand definitely leads the pack when it comes to the accuracy of test results.
Embark claims that its test results are usually between 95% to 99% accurate. This claim of its high accuracy is backed by the fact that the company uses microarrays, which typically contain thousands of probes and genetic markers, to test each canine DNA sample sent to the company.
The Embark testing team comprises specialist dog DNA scientists who, using available tech, conduct testing for millions of different possible ancestry combinations in an individual dog.
The extra amount of time spent on testing each sample and the expertise of the testing team are reasons why Embark test results are highly accurate.
However, this isn't to say the Embark test results are completely infallible, and instances, although extremely rare, have been reported where test results are partially wide off the mark.
How Long Do Results Take From Embark?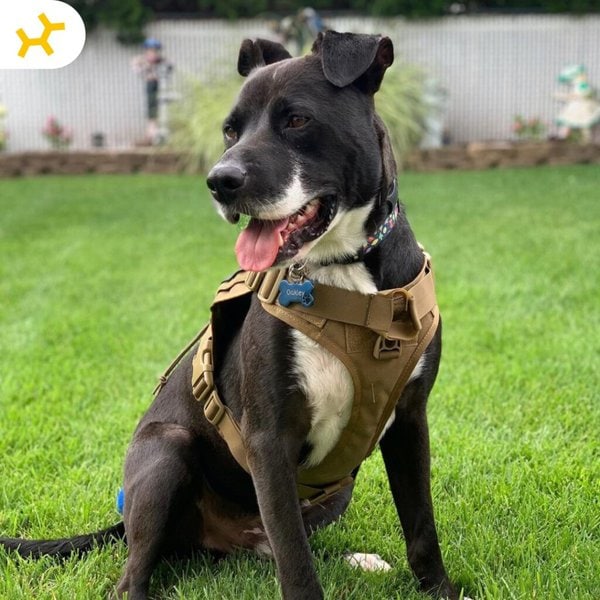 Once samples are collected and tested, it typically takes between 2 to 4 weeks for Embark to process and release the results to dog owners. It is also quite possible for some results to take longer if there is a need for further processing of samples at the Embark testing facility.
Compared to other canine DNA testing companies out on the market, Embark takes somewhat longer to analyze results because of its holistic processes designed to be as elaborate as possible in extracting and identifying a pooch's DNA markers.
It is also worth noting that Embark provides customers with frequent updates at each testing stage. And as soon as test results are ready, customers are typically notified by either email, text message, or both.
Who Is Embark Vet For?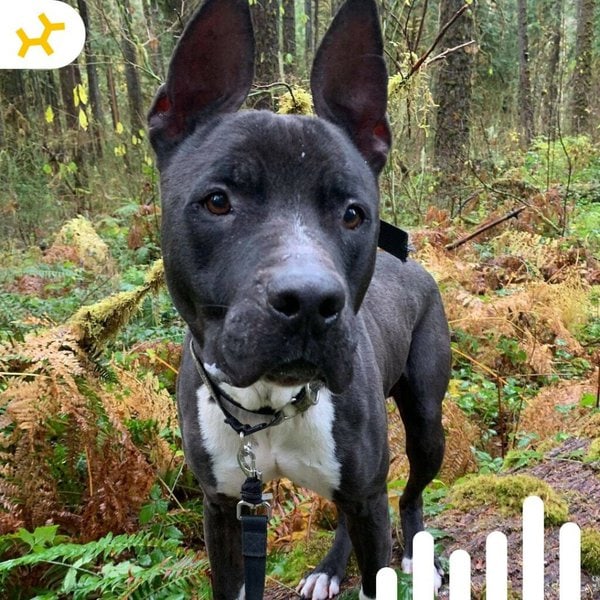 Most Embark Vet DNA testing kits are designed to be used by three types of customers – regular dog parents, dog breeders, and veterinarians.
Firstly, dog owners looking for in-depth information on their Fido's ancestry, genetic breakdown, or physical traits can purchase the relevant Embark products to access these details. Additionally, the capability of Embark kits to check for the presence of diseases can aid dog owners in detecting diseases in their pups at an early stage.
Similarly, the Embark for Breeders Dog DNA Test Kit provides breeders with a platform to carry out breed-relevant diseases on purebred dogs before breeding. The breeder DNA kit offers breeders access to trait testing, diversity testing, and the genetic coefficient of inbreeding (COI) score, all of which are important for the production of viable offspring.
Vets aren't left out of the mix either, and using the genetic health risk analysis provided by Embark testing kits, effective care and treatment plans can be formulated for a pooch.
Comparison: Embark Vet VS Wisdom Panel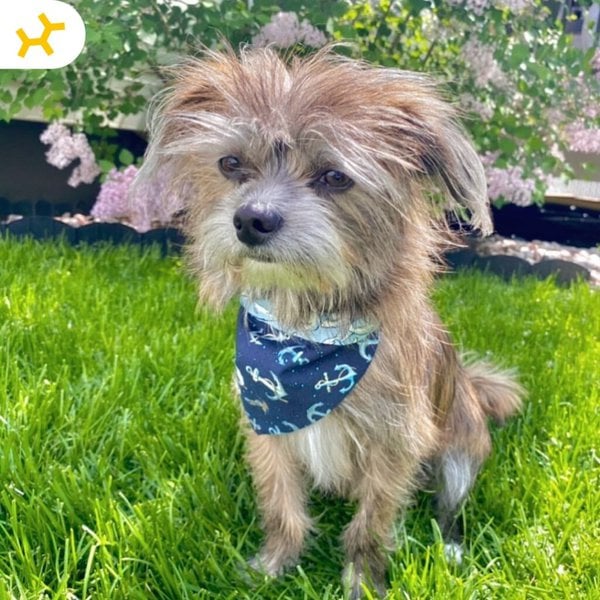 There are several dog DNA testing products on the market, but if you're really interested in getting as close to the truth about your pooch's origins as you can, there is another prominent brand you can consider to be Embark Vet's equal, Wisdom Panel.
Like Embark, Wisdom Panel is a genetic testing company established in 2005 that focuses on helping dog parents and interested individuals gain insights into their canine buddies' origins.
The level of accuracy that the Wisdom Panel results produce and the quality of the service offered to customers are reasons why they are often seen to be giving Embark Vet a run for their money.
Despite these two factors, Embark Vet currently offers a lot more value than Wisdom Panel with regard to DNA testing. However, this comes at a relatively steep price to the customers.
Given that Embark Vet uses thousands of genetic markers to analyze samples, the results obtained are more comprehensive and of an accuracy level much higher than what is obtainable with Wisdom Panel.
To make it easier for you to compare and ultimately make a decision on which DNA testing kit to purchase for your canine buddy, we've outlined the similarities and differences between critical features of both Embark Vet and Wisdom Panel products below:
Similarities
Both Embark and Wisdom Panel have similar turnaround times, which are typically between 2 to 4 weeks.
Both Embark and Wisdom Panel carry out genetic screening tests on collected DNA samples for health conditions.
Both Embark and Wisdom Panel have easy-to-follow instructions regarding sample collection.
Differences
The Wisdom panel testing kits are considerably cheaper compared to the options that Embark Vet has to offer.
Through its Doggy DNA Relative Finder, Embark makes it possible to find information on your dog's relatives and look-alikes, while this feature is missing with the Wisdom Panel.
Given its data consolidation over the years, Embark Vet's test analysis results are more comprehensive compared to what is obtainable with Wisdom Panel.
Wisdom Panel tests for and recognizes more AKC-recognized dog breeds.
Embark Vet's social share feature allows users to share test results with their vets and other interested parties through the Internet, where such a similar feature is not available on Wisdom Panel yet.
How Much Is an Embark Vet?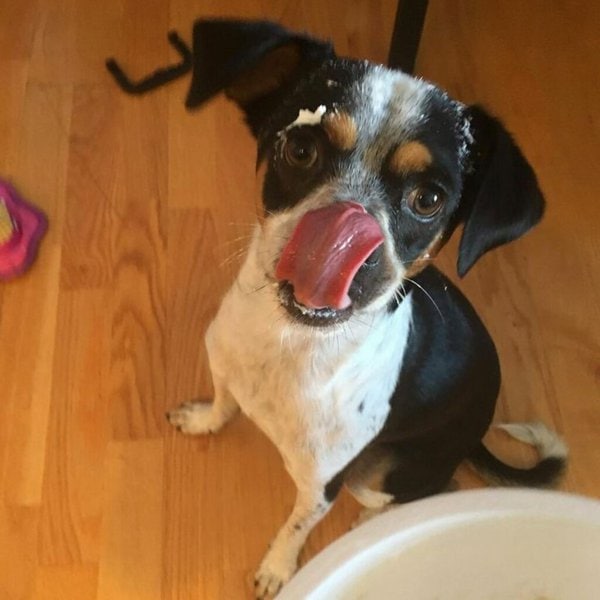 As stated in earlier sections, Embark Vet products fall under three main categories, with each product category differing in price from the other. That said, the Embark Vet DNA testing kit categories and their respective prices are outlined below:
Embark Breed Identification Kit: price starts at $129, but users can save up to $30 by ordering this kit with the code' EMBARK.'
Embark DNA Test for Purebred Dogs: price starts at $199, but users can save up to $50 by ordering this kit with the code' EMBARK.'
Embark Breed + Health Test Kit: price starts at $199, but users can save up to $50 by ordering this kit with the code' EMBARK.'
Prices for the Embark breeder kits are also supplied below:
Embark For Breeders Standard Kit: price starts at $149 per kit
Embark Breeding Package: price starts at $134 per kit
Embark Litter Package: price for the large litter package (4 to 12 puppies) starts at $99 per kit, while the price for the small litter package (3 puppies) starts at $109 per kit.
That said, if the prices for the Embark test kits are too steep for you, the company makes it possible for customers to pay in installments on orders worth $50 and above, using Affirm.
Customers within the United States are also offered free shipping on deliveries, with the return shipping of swabs included for US customers only.
DISCLAIMER: It is important to note that the prices provided above are factually correct at the time of writing this article, and there's every possibility for prices to fluctuate in the future.
Embark Vet Reviews: What Do Customers Think?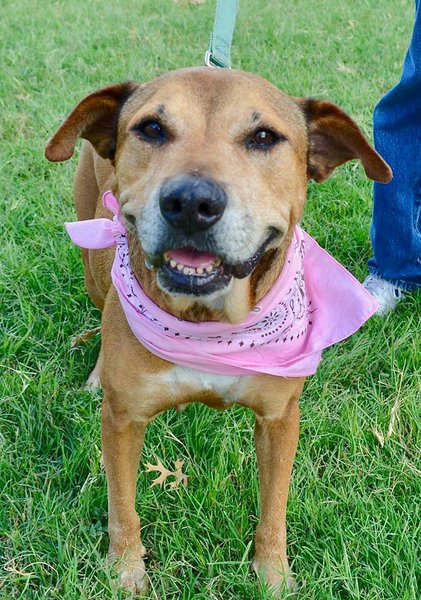 The importance of customer opinions in gauging the importance of the Embark DNA Test kit can't be overstated. And this is why, as a crucial piece of research for this review article, we studied user opinions, and what most Embark users have to say is summarized below.
Embark's very own website boasts well over 10,000 user reviews, with an average user rating of 4.5 stars, indicating that the majority of customers are satisfied with the quality of the service being offered by the company.
Customers heap praise on the "accuracy and truthfulness that the Embark test results bring" while also commending the "willingness of the Embark team to keep users updated along each stage of DNA testing."
Embark's product page on Amazon equally contains tons of positive customer reviews, with the Embark Dog DNA testing kit boasting an average rating of 4.7/5 stars from over 10,000 ratings.
Customers have left several comments on the Amazon site, including positive feedback praising the ease with which the Embark testing kits can be used, the fast delivery of test results, and the accuracy of these test results.
In the words of the Amazon customers, the Embark Vet kits provide "the most accurate and in-depth kit with the largest database" with "comprehensive, informative, interesting and quality results."
Interestingly, reviews about the Embark brand are not as favorable on third-party review sites, such as Trustpilot. The Embark Vet review page on Trustpilot features feedback from 21 customers, garnering an average rating of 2.3 stars.
In the words of several of these disgruntled Embark customers, the "DNA sample got lost in the mail" and "replacement swabs were subsequently sent to the wrong address."
Is Embark Vet Worth It?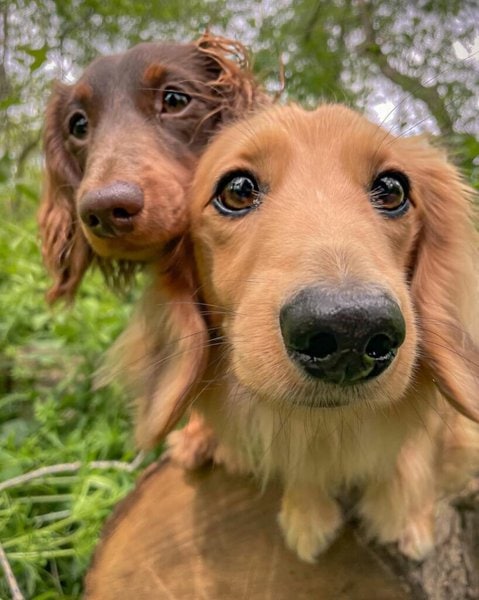 Embark Vet indubitably offers the best canine DNA testing available on the market today. And Embark testing products are the best bet for dog owners looking to understand more about their Fidos' traits, as well as dog breeders looking to carry out safe and responsible breeding practices.
The Embark testing kits are easy to use, analysis of samples is comprehensive, and results are typically made available to users within a considerably short period.
Additionally, if you've ever wondered where your Fido's relatives are, the information provided by Embark regarding a dog's relatives and look-alikes comes in handy in connecting with them.
While it is true that the relatively high prices of Embark products can be a stumbling block for most, the comprehensive genetic health testing this brand offers will mean that dog parents can stay on top of their pooch's overall health.
And if it's any comfort, it will probably cost a lot more to test for the presence of diseases in a pooch at a conventional vet hospital.
Embark Vet Promotions & Discount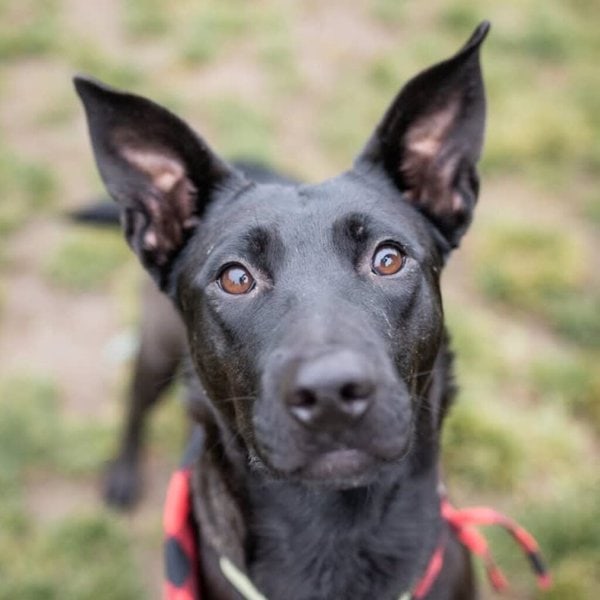 Embark products are relatively expensive compared to other canine DNA testing kits. Hence, the company has put in place several promotions and discounts to ease the burden on their customers.
At the time of writing, the Embark brand is offering a $30 discount off the Breed ID kit, while the prices of both the Breed + Health Kit and the Purebred Kit have been slashed by $50.
Those looking to purchase multiple packs (2 and above) of the Breed + Health kits can also take advantage of the several multipack discounts offered on the Embark website.
That said, it is important to note that Embark usually doesn't offer refunds on purchased items. But in certain situations, such as where the swabbed saliva sample doesn't contain enough DNA for testing, customers can get a refund or receive a replacement kit.
Where To Sign Up For And Buy Embark Vet?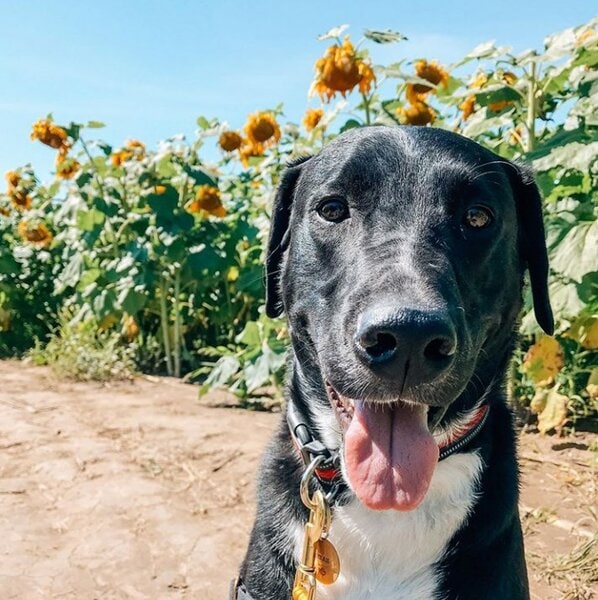 Embark DNA Test kits are available for purchase via the company's website. To buy Embark kits from the company website, customers can simply add the desired products to their carts before proceeding to check out.
Alternatively, customers have the option of purchasing Embark DNA Test kits via the Amazon website. However, the Embark DNA Test kits are deemed to be so popular that they can often be out of stock or indicated to be 'currently unavailable' on their Amazon listing.
So, do keep a constant lookout or check back often to see when a new batch is made available.
FAQs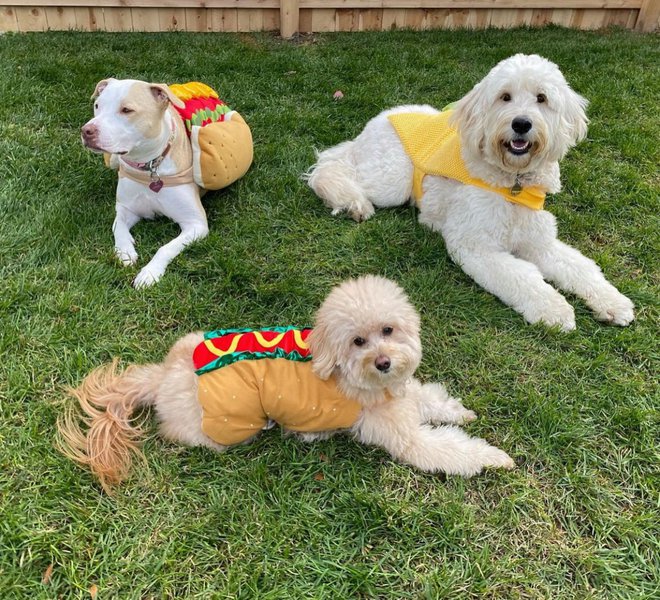 How Much Does Embark Vet Cost?
The price for each Embark Vet DNA testing kit varies, and you should be prepared to spend an amount between $99 to $199 to purchase this brand's products. That said, it is important to note that Embark DNA kits are some of, if not the most expensive canine DNA testing products available on the market.
How Will My Dog's Results Be Given To Me?
Customers are typically contacted by email once the test results are ready. And to access your dog's results, you'll have to access the user portal directly, sign in with your user details, and click on either the 'breed,' 'health,' or 'traits' tab to view your Fido's results.
Can You Diagnose Diseases In My Dog?
In addition to DNA testing, the Embark tests also include scanning for health conditions that may be present in several areas of a pooch's body, including the blood, muscles, skin and connective tissues, eyes, and heart.
How To Contact Embark Vet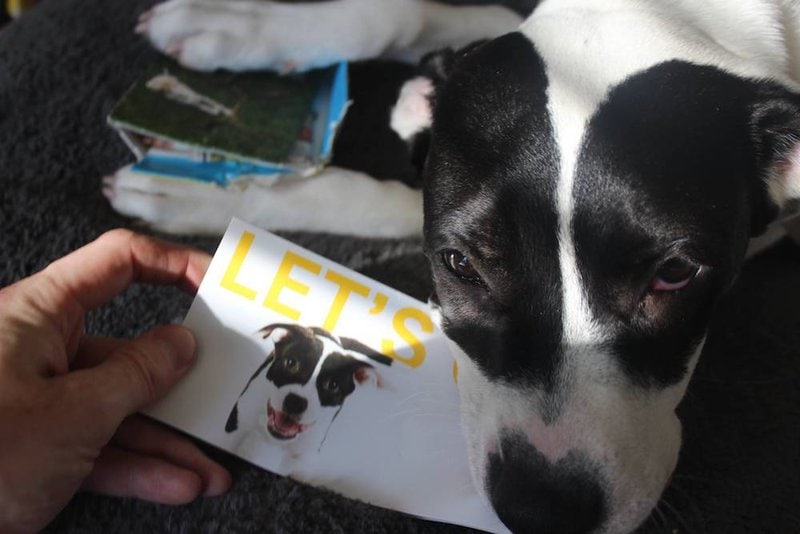 For any questions not covered within the scope of this article that you might have after going through this Embark Vet review, you can contact the company via the following channels:
Phone Number: (224) 236-2275
Email Address: howdy@embarkvet.com
Mailing Address: Illumina (ILS), Embark Lab Sample Processing Center, Building 2 Dock 2, 5200 Illumina Way, San Diego, CA 92122-4616, USA
Social Media Platforms: