San Jose was the first city in California. In fact, it was the capital of California from 1849 to 1852. Because of this, the first and second sessions of California's legislature were hosted in the city. Furthermore, folks visiting San Jose and the city's residents would find a number of landmarks memorable, such as Winchester Mystery House and The Tech Interactive.
Housing over 1.02 million people, San Jose attributes a large part of this population to pet and farm animal owners. With such high animal and pet ownership, there is a high demand for the provision of emergency, routine, and specialized veterinary healthcare. You can expect the city to increase such establishments to meet this surging demand.
Due to the importance of good healthcare to the lives of pets, pet owners in the area are bound to search for the best care they can get. Thus, this guide helps you to get the needed medical care for your furry friends in case there's a need. Influencing factors, such as the location, opening hours, and specialties of the institutions, have been included for your convenience to reach an informed decision.
26. South Bay Animal Hospital And Pet Resort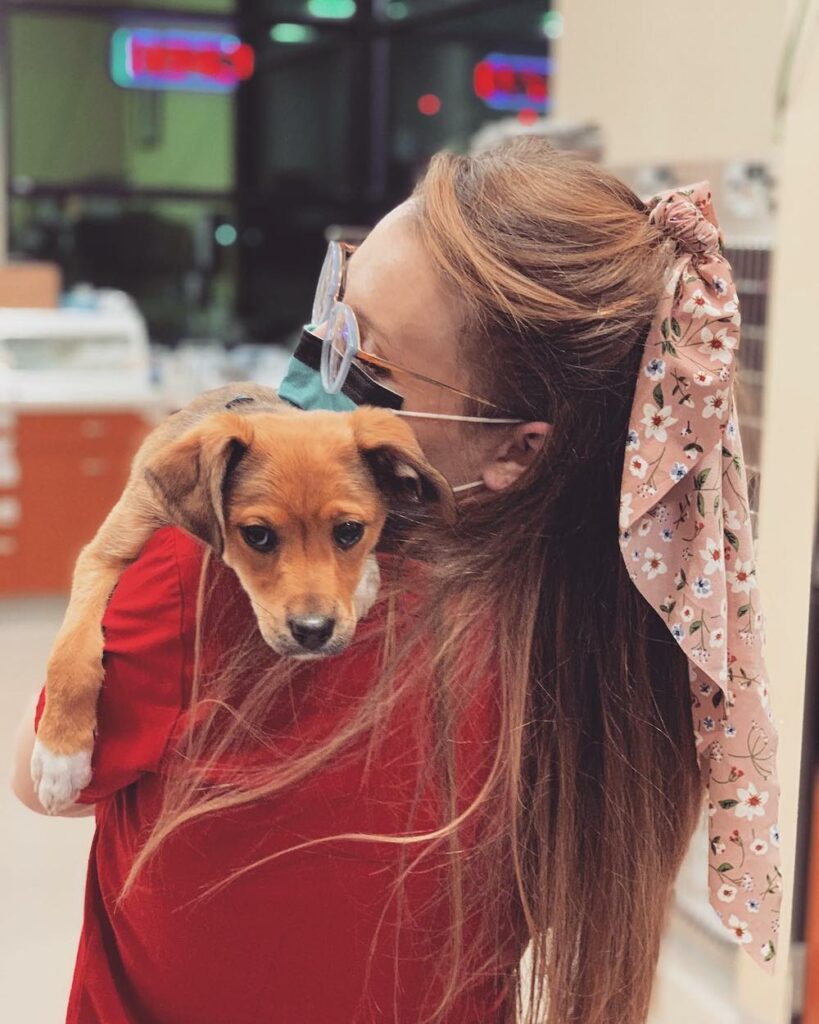 South Bay Animal Hospital and Pet Resort is a full-service general practice hospital. This hospital is open 24 hours a day and 365 days a week; therefore, it provides all-around emergency medical services as well. The establishment offers medical, surgical, and dental care in addition to the emergency services they are known for.
Eight veterinarians provide medical care for pets at this animal hospital. This team of veterinarians is led by Dr. Ravinder Atwal, who completed his clinical rotations and internship at Purdue University in Lafayette. Dr. Atwal opened the establishment in 1993 and has practiced there since then.
The animal hospital provides a variety of healthcare services, including wellness and preventative care, in addition to internal medicine. This wellness care involves programs such as comprehensive physical exams and parasite testing and control made to ensure the total well-being of your furry friend.
Nonetheless, the most important service offered here is emergency care and critical care. This hospital accepts emergencies at any time of the day because emergencies cannot be scheduled due to their nature. The institution also offers consultations for critical cases.
Additionally, South Bay Animal Hospital and Pet Resort provide dental care, end-of-life care, and pain management. The establishment also provides diagnostic services ranging from ultrasounds to X-rays. By extending to the full-service nature of this medical institution, other services such as behavioral medicine, nutritional counseling, and surgery are being offered to pets.
Highlights
Being open on all days throughout the year, the hospital offers round-the-clock emergency services, and because of the nature of emergency cases, they posit that there is no need to call ahead, as there are always personnel available.
The hospital provides surgical care using advanced surgical procedures and technology, with patients carefully screened and personalized care provided; these procedures include biopsies, laparotomies, and cholecystectomies.
The establishment provides rehabilitation services, such as laser therapy, hydrotherapy, muscle reeducation, and weight loss programs.
South Bay Animal Hospital and Pet Resort utilizes customizable allergen-specific immunotherapy and targeted antimicrobial therapy to treat skin issues in pets.
Services
Wellness and preventative care
Emergency and critical care
Internal medicine

Foreign body removal
Bone marrow transplant
Rhinoscopy

Surgical services

Soft tissue surgery
Orthopedics

Dental care
End-of-life hospice and euthanasia
Pain management and laser therapy
Diagnostics
Pharmacy
---
25. Willow Glenn Pet Hospital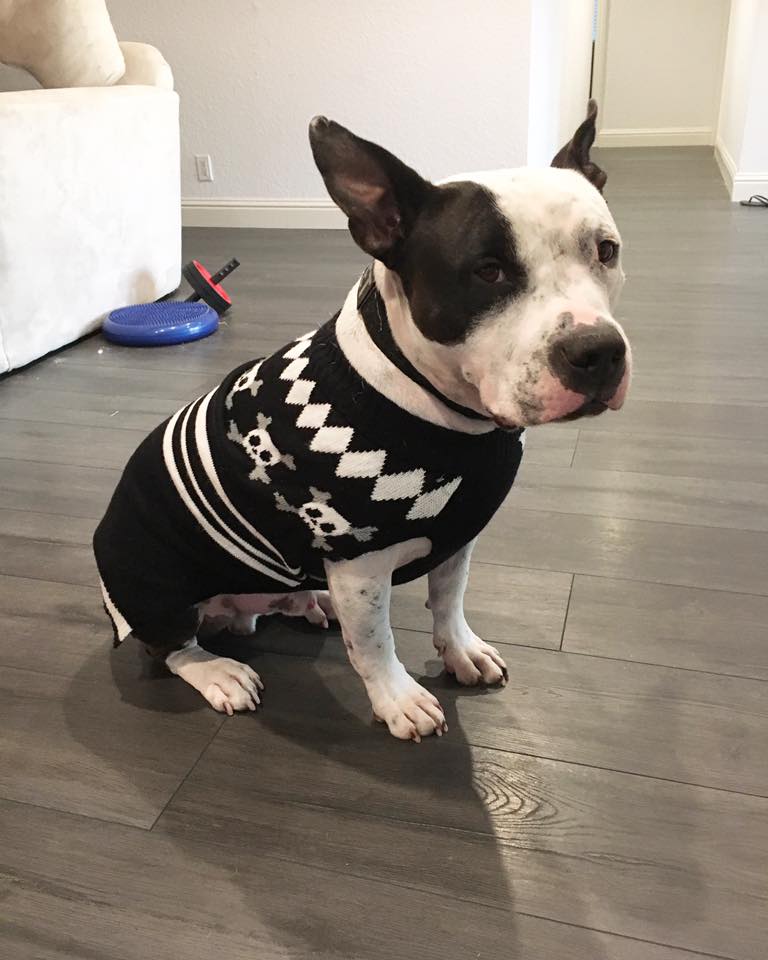 Willow Glen Pet Hospital is a small practice in Willow Plaza, situated next to the crossroads of Willow Street and Bird Avenue. The pet hospital offers routine wellness and health exams to examine and address's health issues that may arise during your pet's lifetime. The establishment also offers various services, which range from regular vaccinations to more advanced surgical procedures.
The hospital is looked after by two veterinarians. Dr. Rajvir Gillon, the lead veterinarian and owner of the practice, was born in San Jose. However, he attended veterinary school at GADVASU in Punjab, India, before returning to garner experience and start up the institution. Dr. Gillon is assisted by Dr. Emily Shani, who got her DVM from the UC Davis School of Veterinary Medicine.
Willow Glen Pet Hospital provides a variety of services that include core vaccinations, dental services, and surgery. These core vaccinations are done from time to time in order to prevent the effects of exposure to disease-causing organisms. For instance, the hospital provides Lyme and leptospirosis vaccines to pets that spend a lot of time outdoors.
Additionally, this pet hospital offers reproductive services, which include progesterone testing and artificial surgical insemination. Pregnancy checks with ultrasounds and X-rays while C-sections are also provided at this establishment.
Highlights
The hospital's vaccine clinic, which is hosted on Thursdays and Fridays, allows pets to receive vaccines at a discount of $19.99 since there is no charge for the technician's examination.
The establishment accepts drop-offs for surgeries between 8 am to 9 am and recommends that pet parents bathe their babies prior to any surgical procedure since pets cannot be bathed for 14 days after the procedure.
Willow Glen Pet Hospital offers puppy and kitten packages; these packages involve initial exams, several rounds of vaccinations, fecal tests, and booster shots.
The hospital provides an appointment portal on its website and highly recommends that pet owners call in ahead of their visits.
Services
Comprehensive veterinary care
Flea and tick prevention
Pet dental care

Dental cleaning
Dental polishing
Extractions

Pet exams
Pet surgery
Reproductive services

Pregnancy checks
Artificial insemination
Progesterone tests

Vaccinations
---
24. Burbank Pet Hospital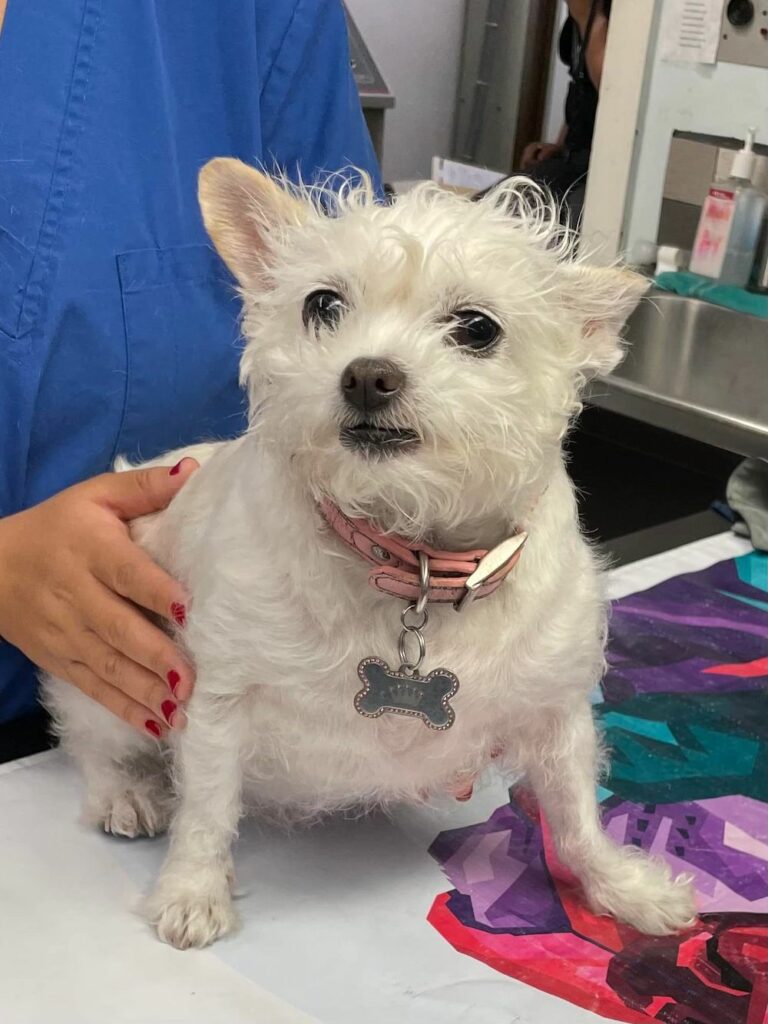 Burbank Pet Hospital has been operating in San Jose for over 50 years. They provide services covering annual check-ups, internal medicine, dental care, and examinations for kittens and puppies. The pet hospital also pays attention to senior care and soft tissue surgeries.
Three veterinarians take charge of activities at this institution. The first of them is Dr. Girish Kumar, who has worked at the pet hospital for over 25 years. Dr. Kumar completed his ECFVG certification at Purdue before kicking off his career. He is assisted by two highly experienced veterinarians, Dr. Michelle Fluegge and Dr. Leticia Alvarado, who have both worked at Burbank since 2004.
Burbank Pet Hospital places a lot of emphasis on pet vaccinations and parasite prevention. In fact, it offers several programs for dog and cat vaccinations lasting from eight weeks to 16 months. These parasite prevention shots cover the prevention of fleas, ticks, ear mites, heartworm, hookworm, roundworms, tapeworm, and whipworm.
Additionally, the pet hospital offers geriatric dog and cat care with the goal of maintaining pet health even as aging sets in. This geriatric care involves a suitable dietary plan, regular examination involving tests to better understand their health conditions, and swift action in case of any health condition sets in. In senior pets, several conditions are always watched out for, including liver disease, diabetes, kidney disease, blindness, and bone disorders.
The hospital also offers regular wellness programs and routine exams to maintain your pet's long-term physical health. This involves diet plans and intensive check-ups that look to catch certain conditions if they come up.
Highlights
The hospital performs surgeries in a dedicated surgical suite; this suite is maintained in an entirely sterile condition to prevent cross-contamination and infection.
During check-ups, veterinarians particularly pay attention to your cat or dog's coat for subtle indications of problems like excessive dryness or oiliness, dandruff, bumps, and abnormal shedding of hair.
Burbank Pet Hospital has an in-house veterinary diagnostic laboratory that utilizes electromagnetic radiation in addition to other techniques for diagnostic imaging; the hospital also offers dental X-rays.
The establishment runs a blog on its website; the blog carries tips and information to help pet parents maintain their pets' health.
Services
Surgery

Soft tissue surgery
Mass removal
Dental surgery
Foreign body removal
Ocular surgery

Vaccinations and prevention
Dental care
Senior care
Internal medicine
Routine exams
Emergency care
---
23. San Jose Animal Hospital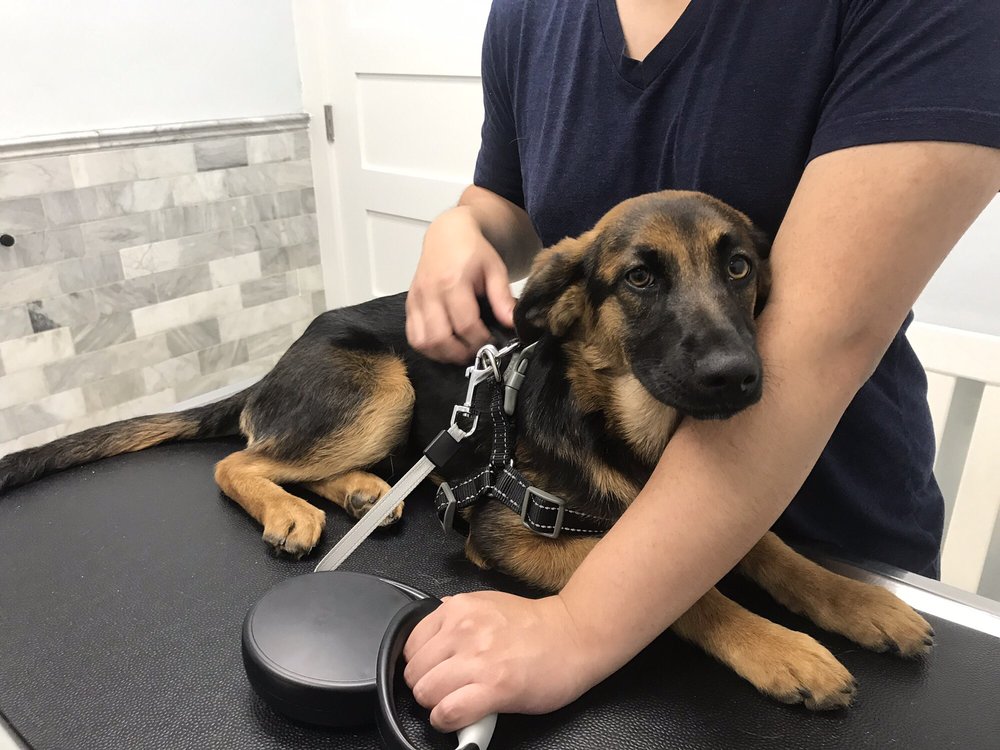 San Jose Animal Hospital was established in 1972 and had been operating as a local institution ever since then. The hospital offers veterinary services, including wellness care, parasite prevention, surgery, and puppy and kitten packages. It is pretty much a small practice in Santa Clara county.
One of the foremost services which the animal hospital offers is preventive care and wellness. They admonish that comprehensive physical exams and preventive care are essential to promoting the health and lifespan of your pet. So, they utilize regular exams to detect illnesses at their early stages. This is done through the use of age-appropriate laboratory tests and rechecks.
San Jose Animal Hospital also assesses pet nutrition, diet, and exercise routines to help optimize their physical conditions. After the identification of these issues, immunizations and preventive medicine are employed to deal with what may be found.
Next, the hospital employs preventive measures like vaccinations to protect pets against fleas, ticks, heartworms, and intestinal parasites. Through fecal tests and skin inspections, these parasites can also be diagnosed if the pets are already infested.
San Jose Animal Hospital also provides several surgical services, including complex surgeries and routine procedures like spaying and neutering. The institution offers cruciate ligament repairs, simple fracture repairs, C-sections, cherry eye repairs, and splenectomies.
Highlights
The hospital offers parasite prevention plans that include anti-parasitic medications and year-round parasite prevention to protect pets from intestinal parasites.
The establishment provides basic dental cleanings that involve complete scaling and polishing of every tooth; however, an extra fee is charged for tooth removals.
San Jose Animal Hospital offers puppy and kitten packages that work by offering vaccines and routine veterinary care for new puppies and kittens.
The hospital partners with Vets First Choice to provide an online pharmacy that permits pet parents to have medical and food supplies delivered to them.
Services
Wellness Care

Routine exams
Nail trims
Deworming

Parasite Prevention
Surgery

Spays and neuters
Orthopedic surgery
Soft tissue surgeries
Dental surgery
---
22. Evergreen Veterinary Clinic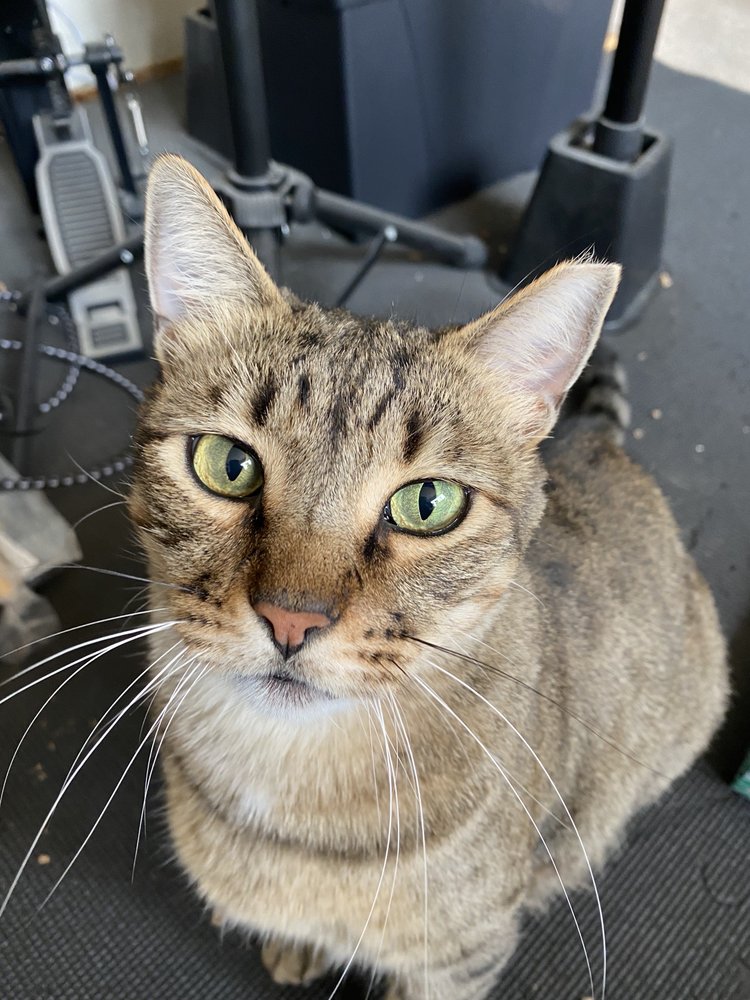 Evergreen Veterinary Clinic is a community-based clinic that places a high level of focus on general wellness. This animal general medical center also offers a wide variety of services, including diagnostic services, surgery, end-of-life care, and travel certificates. Since the institution is open every day of the week, it accepts emergencies during working hours.
This veterinary clinic boasts five veterinarians who are available to provide medical care to pets. This team is led by Dr. Barbara Lee, one of the clinic's partners, who has been at the establishment since 1984. She graduated from UC Davis School of Veterinary Medicine in the same year she picked up the job and has served there ever since then.
In the area of general wellness, Evergreen Veterinary Clinic provides health services like dentistry, diet and nutrition, and parasite control. The clinic also provides vaccinations, microchipping and wellness, and preventative care.
The clinic offers diagnostic services through radiographic examination, laboratory services, and allergy testing. To ensure accurate diagnosis, the personnel examine pets by inspecting the external outlook of pets before checking their various body systems for any discrepancies. Next, blood and urine tests are run to check their vital organs like kidneys, liver, and pancreas.
Evergreen Veterinary Clinic also performs surgical procedures when the need arises. They offer spays and neuters, and they carry out soft tissue surgeries for non-bone-related issues.
Highlights
Before surgeries, personnel advises that pet parents avoid feeding pets after midnight the night before the surgery unless they direct otherwise.
The hospital provides domestic and international health certificates for patrons looking to travel with their pets.
Evergreen Veterinary Clinic allows pet owners to order pet food and medicine from their online store; these supplies are then delivered to their doorsteps, but orders above $49 are shipped for free.
The clinic tests for allergies and implements long-term treatment plans to help deal with the symptoms and relieve the pet of pain; allergies like skin, food, and bacterial sensitivities make your four-legged friends quite uncomfortable.
Services
Surgery

Spays and neuter
Soft tissue surgery

Travel certificates
General wellness

Dentistry
Wellness and preventive care
Parasite control

End-of-life care
Diagnostic services

Radiography
Laboratory services
Allergy testing
---
21. Oak Grove Veterinary Hospital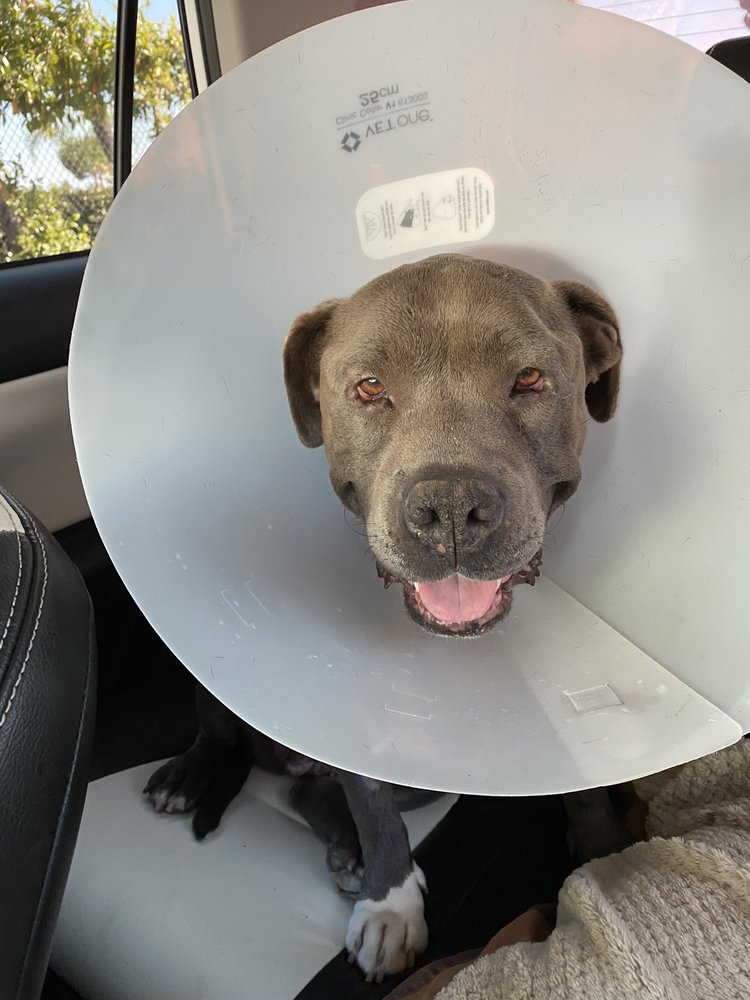 Oak Grove Veterinary Hospital is a comprehensive veterinary clinic that treats all kinds of pets. This full-service clinic offers a wide range of healthcare services to pets around the area and its surrounding areas. These services include vaccinations, wellness, urgent care, and nutritional counseling.
This hospital is manned by two veterinarians. The head veterinarian, Dr. Ravinder Brar, got his bachelor's in Veterinary Science from the College of Veterinary Science Gujarat Agricultural University in India. He joined Oak Grove Veterinary Hospital in 2019; his interests lie in internal medicine for dogs and cats. He is assisted by Dr. Satwinder Bajwa, who specializes in emergency medicine and surgery.
The veterinary hospital pays a lot of attention to geriatric pet care. This indicates that the hospital recognizes, recommends, and provides the needed nutrition changes, lifestyle variations, and veterinary care that is required at the senior life stage of your four-legged companions.
Additionally, this establishment offers parasite prevention and treatment for pets. The hospital organizes regular check-ups to track the health status of these pets to ensure that they are fortified against parasites such as tapeworms, heartworms, and roundworms. The veterinarians recommend that pets be taken for examinations at least twice a year.
Oak Grove Veterinary Hospital also carries out diagnostics and blood work to get detailed information and draw conclusions on pet health status. For instance, they utilize X-rays, ultrasounds, CT scans, and MRIs to diagnose various veterinary conditions. Also, a complete blood count is carried out to understand the exact processes occurring in the pet's body.
Highlights
During geriatric pet care, the hospital personnel carries out age tests for pets whose owners are unsure of their ages; this allows the hospital to figure out the kind of treatment that fits best.
The hospital offers core vaccinations and non-core vaccinations for both dogs and cats; core vaccinations include those that are highly recommended, while non-core vaccinations aren't meant for every pet.
Oak Grove Veterinary Hospital has provided care information and links on their website; these are resources that help pet parents get helpful and updated information on how to care better for their furry friends.
The establishment offers monthly promotions that include various discounts, such as $25 discounts for new client exams, $18 for vaccinations, and slashes on the cost of spays and neuters.
Services
Geriatric pet care
Parasite prevention and treatment
Wellness care
Surgeries
Diagnostics
Dermatology
Pet dental care
---
20. Alum Rock Animal Hospital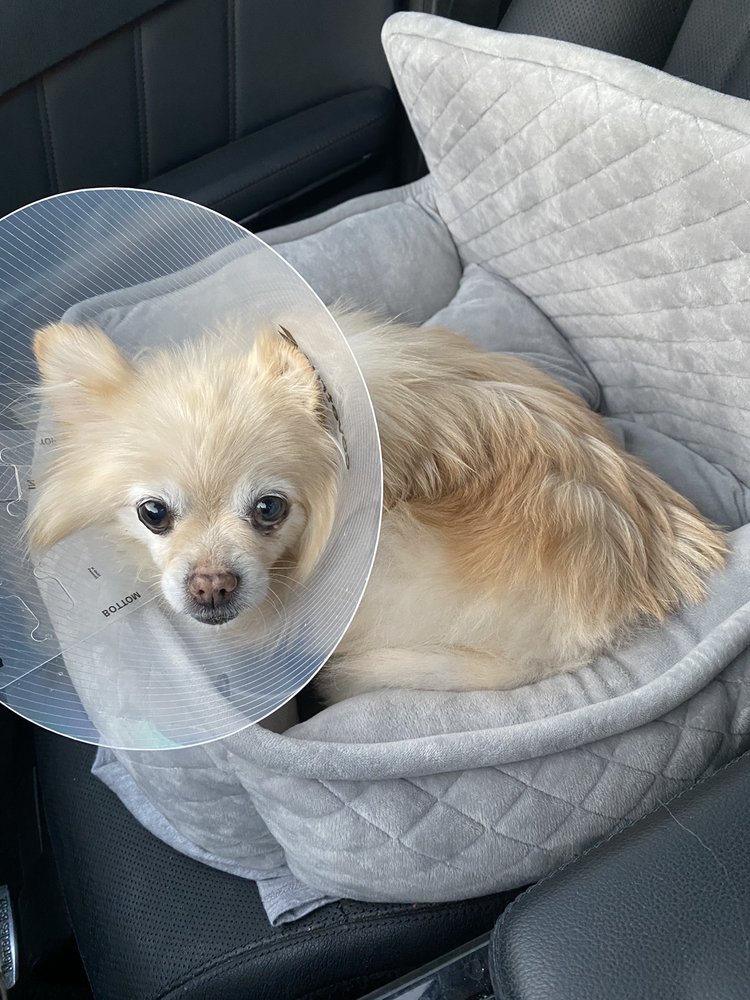 Alum Rock Animal Hospital is a general practice animal hospital located on Alum Rock Avenue. This animal hospital provides healthcare services, including vaccinations, dental care, pain management, wellness exams, and nutritional counseling. This establishment caters to dogs, cats, rabbits, pocket pets, and reptiles. This hospital is open seven days a week, so it provides urgent and emergency care in addition to routine pet care.
The resident veterinarian, Dr. Garry Bath, has over 20 years of experience as a veterinarian. Dr. Bath started working at Alum Rock Veterinary Hospital in 2011 and has practiced there ever since.
Because the institution is open each day of the week, there is a window for emergencies during working hours. However, the hospital recommends that pet parents call to allow personnel to prepare for the visit. Also, the animal hospital lays high importance on wellness and preventative care. So, they carry out regular wellness exams and administer the needed vaccine to curb any issues present.
Additionally, Alum Rock Veterinary Hospital offers diagnostic services using the most comfortable techniques available. Using ultrasounds and digital X-rays, the issues affecting your furry friends are unearthed and dealt with. These techniques allow the personnel an inside view of several body systems without the need for exploratory surgeries.
Highlights
The establishment offers considerable discounts to senior citizens and local area rescue groups.
Alum Rock Veterinary Hospital provides pet boarding and grooming services for patrons intending to stay away for a while; this makes traveling more convenient.
The hospital provides varying vaccinations for pets depending on their age, size, and breed; the hospital personnel ensures that your furry friend is updated on their vaccines.
The veterinary hospital designs prescription diets in order to maintain pet health, energy, and coat; these diets also depend on the size, breed, and age of the pets.
Services
Geriatric care
Urgent care and emergencies
Wellness exams and prevention
Spays and neuters
Vaccinations
Pet surgery
Internal medicine
Dental care
---
19. Camden Pet Hospital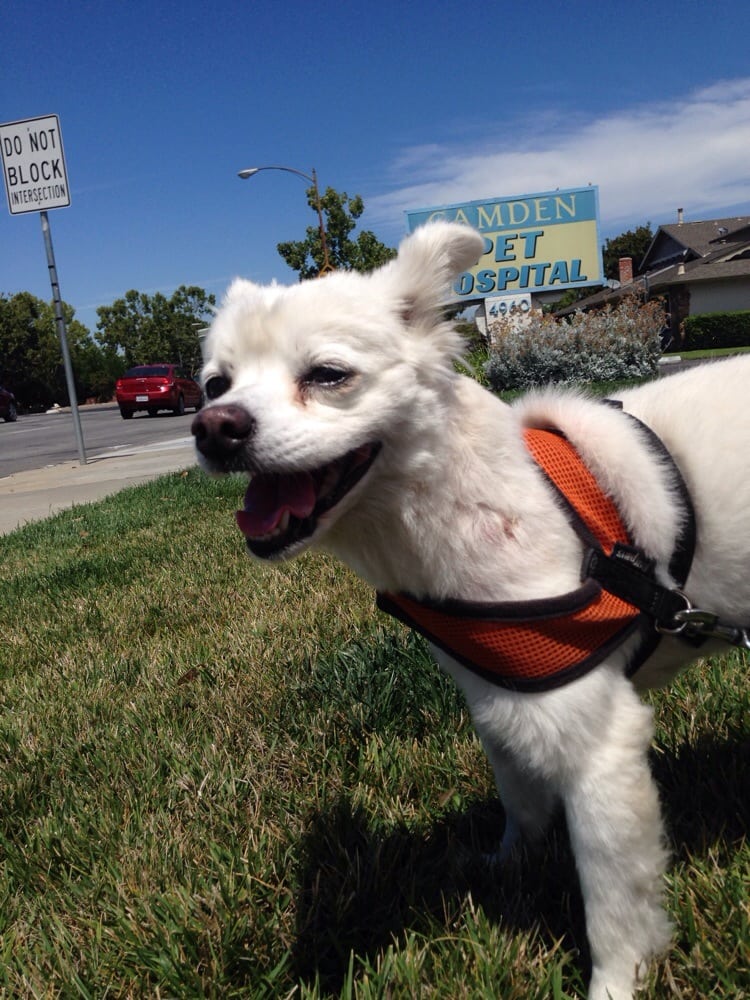 Camden Pet Hospital is an AAHA-accredited full-service animal hospital that offers healthcare to cats, dogs, pocket pets, and rabbits in the San Jose area. This establishment serves patrons in Campbell, Morgan Hill, Los Gatos, Silicon Valley, and Gilroy. The hospital provides surgical and medical services, in addition to the general wellness and preventive care services offered.
This pet hospital is looked after by three veterinarians. However, Dr. Walter Hoge, the chief of staff, oversees all the operations. Dr. Hoge completed Purdue University's Animal Science Masters program and continued to receive his DVM. He opened the pet hospital in 1976 and has practiced there since then. He is assisted by Dr. Iva Campbell and Dr. Benita Suen.
Camden Pet Hospital provides preventative care for puppies, kittens, dogs, and cats and utilizes physical examinations to track their health status. Because of this, veterinarians stand a better chance of detecting issues that may have otherwise gone unnoticed. Some of these are tumors, enlarged organs, ear infections, dental diseases, and skin issues.
Additionally, the pet hospital uses pet laser therapy to conduct non-invasive treatments that aid in speeding up healing in the body of pets. This process is excellent for older dogs, post-operation pets, and ones battling conditions like arthritis because it also relieves pain. Fractures, sprains, strains, lacerations, and burns are conditions that can be treated with laser therapy.
Camden Pet Hospital also provides dental care, diagnostics, surgical procedures, and emergency care for pets.
Highlights
The hospital offers surgery, preventive care, and routine care for rabbits; the veterinarians also provide nutritional advice to rabbit owners and owners of other pocket pets.
Camden Pet Hospital provides specialty foods and medications for illness prevention and care, such as flea and tick prevention medications.
The hospital uses on-site laboratory diagnostics to examine pet organs and systems to better understand their conditions; digital radiology, ultrasound, or echocardiography can be used depending on the affected areas and symptoms.
The pet hospital uses laser therapy to help relieve pain through surgery-free, non-invasive techniques.
Services
Rabbit care
Cat and dog care

Preventive care of dogs and cats
Puppy and kittens care
Senior pet care
Nutrition
End-of-life care

Pet laser therapy
Surgical procedures

Spays and neuters
Advanced soft-tissue surgery

Pet dental care
Diagnostics

Radiology
Echocardiography
Ultrasound
---
18. Bloom Plaza Animal Hospital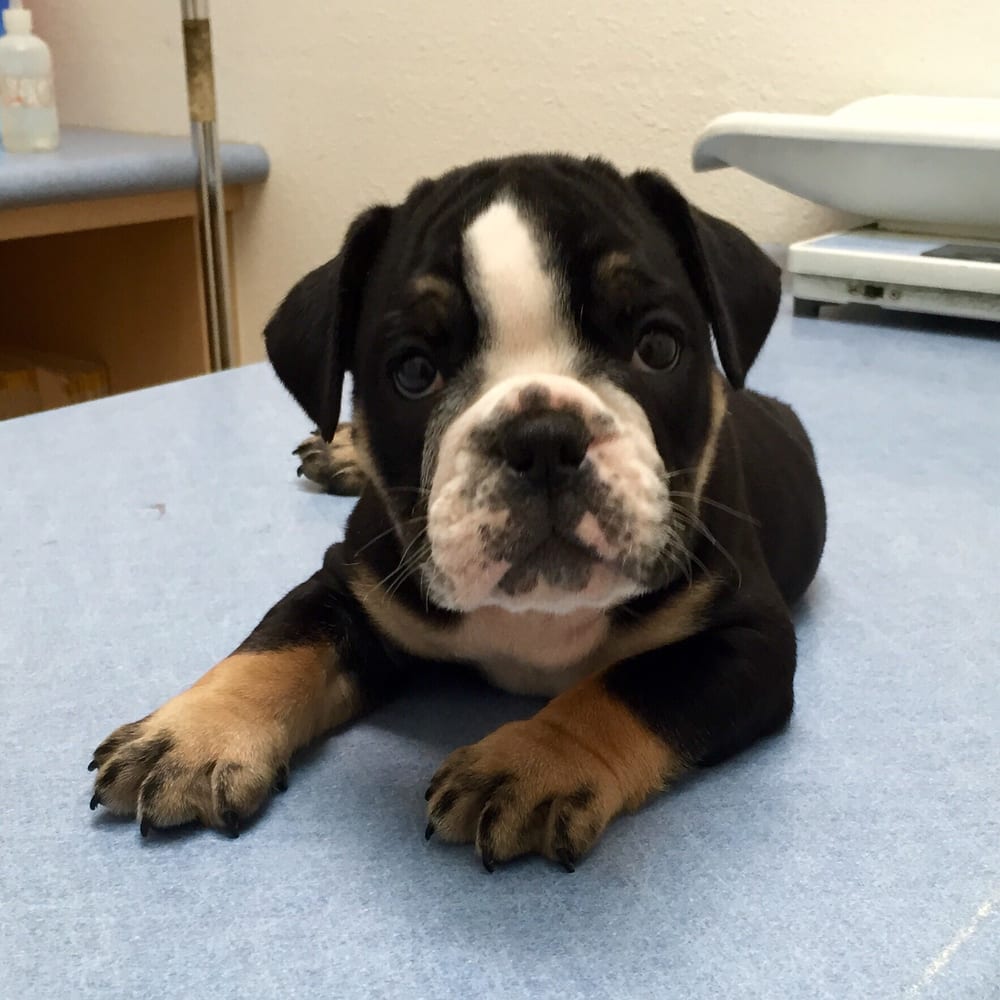 Bloom Plaza Animal Hospital is a full-service veterinary hospital that provides healthcare services for dogs and cats in San Jose and the Bay Area. This AAHA-accredited establishment integrates several aspects of healthcare, such as preventive care, surgery, dermatology, and laser therapy, to meet all the needs of pets in one house.
Dr. Garry Bath, the veterinarian at this animal hospital, has worked as a veterinarian for 21 years, and he took over the practice in 2006. Dr. Bath treats cats, dogs, rodents, and other exotic pets through specialized and personalized techniques to fit their ages, sizes, and breeds.
Bloom Plaza Animal Hospital provides core care for pets. This core care includes vaccinations and prevention, routine exams, internal medicine, dental care, and geriatric care. In the aspect of vaccinations and prevention, these veterinarians focus on tackling common diseases and disorders from catching up and escalating. This is achieved through routine healthcare and unique care plans for individual pets.
Next, the establishment provides treatments for internal conditions. They diagnose and treat issues pertaining to cardiology, reproductive issues, immunology, oncology, and neurology. However, complete physical exams are carried out before treatments to understand the exact issues and map out treatment plans which will be tailored to fit your pet's specific needs.
Highlights
The hospital supports the encompassing internal medicine techniques with advanced imaging, testing, and diagnostic processes, which are all carried out in the in-house laboratory.
The veterinarians utilize rigorous protocols such as anesthesia and continuous monitoring in their surgical procedures; pain management and postoperative care are also offered.
The AAHA-accredited hospital accepts emergencies during weekdays but also refers patrons to nearby emergency centers for cases that need the most urgent attention.
Bloom Plaza Animal Hospital allows pet parents to make refill requests and access pet health records on their website, and this increases convenience on the patrons' parts.
Services
Veterinary surgery

Soft tissue surgery
Spaying and neutering
Dental surgery
Mass removal

Diagnostics and laboratory testing

Radiography
Urinalysis
Bloodwork
Cold lasers
Fecal exams

Routine exams
Urgent care
Dermatology
Geriatric care
---
17. Piedmont Hills Animal Hospital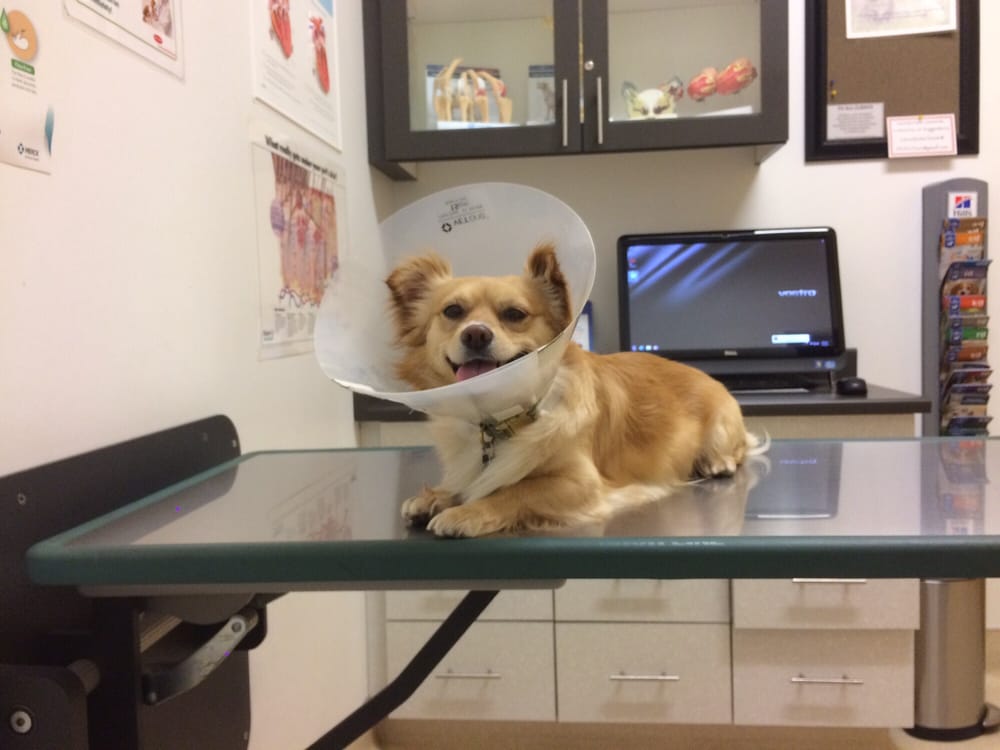 Piedmont Hills Animal Hospital was established in 1995 and has continued to offer pets a wide array of veterinary services. This establishment provides boarding services, vaccinations, diagnostic services, complex surgeries, and many more. The establishment emphasizes the importance of preventative medicine in dealing with potential health problems.
This full-service institution accepts both less-urgent and emergency cases. The hospital admonishes pet owners to make appointments, but it also provides a walk-in vaccination clinic for better convenience.
The owner and principal veterinarian, Dr. Harjinder Mundh, graduated from the College of Veterinary and Animal Sciences at Pant University of Agriculture and Technology in 1974. Afterward, he returned to San Jose to start this practice in 1996. He primarily focuses on healthcare provision for cats and dogs. Dr. Harjinder is assisted by Dr. Manpreet Mundh.
Piedmont Hills Animal Hospital offers surgical services to help manage several acute or chronic health issues that require them. These procedures range from routine spays and neuters, tumor removals, biopsies, C-sections, and more advanced procedures like gastrointestinal surgery.
However, laboratory diagnostics are carried out beforehand to determine the exact issues. X-rays and laboratory analysis are used to diagnose bones and internal organs and understand the extent of the problems before designing an exact care plan that fits that pet.
Highlights
The animal hospital offers puppy and kitten wellness plans that cover deworming treatments and vaccinations from an early age; also, these wellness plans come with a 10% discount on spays and neuters.
The establishment accepts several payment options, including debit cards, credit cards, CareCredit, and pet insurance.
Piedmont Hills Animal Hospital provides dental packages which address needs like oral exams, teeth cleaning, antibiotics, and pain management.
The hospital offers discounts in the form of specials that are frequently designed for pet owners.
Services
Boarding
Dentistry
Surgery

Biopsies
Tumor removals
Gastrointestinal surgery
Spaying and neutering

Radiology
Laboratory analysis
Dermatology
Emergency and urgent care
---
16. Oakridge Veterinary Clinic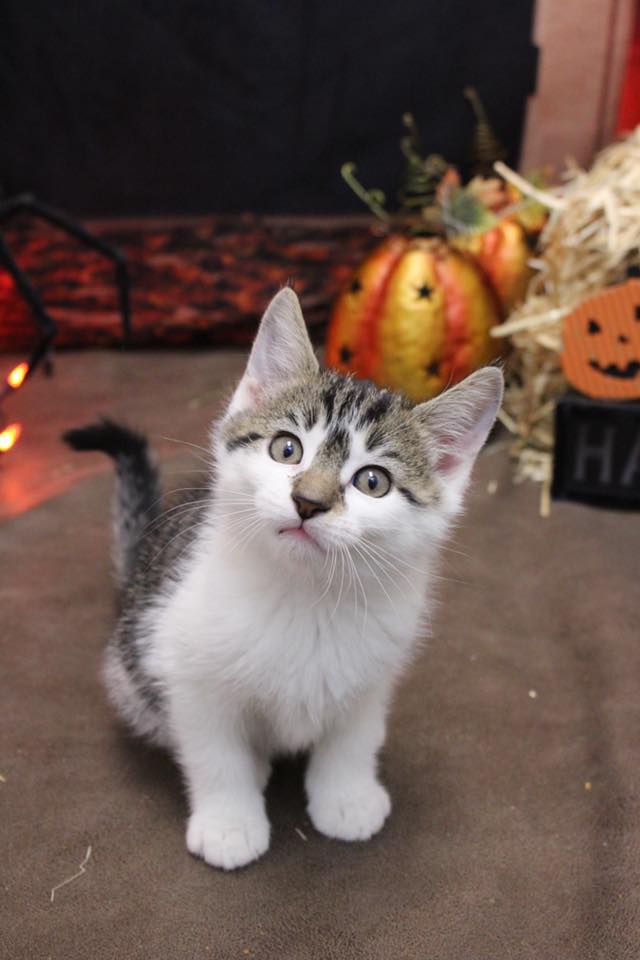 Oakridge Veterinary Clinic is a complete-service veterinary clinic that offers medical, dental, and surgical services for animals around the area. This clinic possesses advanced technologies and equipment that aid in-house laboratory testing and proper diagnosis. From X-rays, surgical suites, and dental suites to their pharmacy, the clinic provides care for pets at all life stages.
This practice is run by Dr. Raj Singh, the medical director and veterinarian. He got his veterinary degree from Purdue University in 1990. He started his practice in 2002 and focuses on treating small mammals, rabbits, birds, reptiles, and amphibians. Four other veterinarians assist Dr. Singh at this veterinary clinic.
Oakridge Veterinary Clinic offers dental care to keep dental diseases and illnesses in check. In fact, these veterinarians have posited that drooling, loose teeth, and bad breath are symptoms of bacterial infection in your pet's mouth. So, the establishment offers dental examinations, cleanings, and treatments.
Overall, the clinic offers a variety of diverse healthcare services for pets. These services range from parasite prevention and control, blood screenings, geriatric pet care, and vaccinations to wellness exams. Additionally, the clinic carries out diagnostic services using modern technologies, including X-rays and ultrasounds.
Highlights
The clinic offers options for at-home dental care in addition to the regular check-ups and teeth cleanings they recommend and provide.
Oakridge Veterinary Clinic provides care for exotic pets such as guinea pigs, rabbits, hamsters, rats, lizards, snakes, and bearded dragons; the veterinarians offer plans and advice on their nutrition, grooming, and overall care.
The establishment offers care for birds and recommends that you bring your pet birds for check-ups at least once a year; this aids you in getting updated on their feeding, housing, and grooming requirement.
These veterinarians utilize Class IV laser therapy to stimulate faster healing and minimize pain due to physical injury; this technique is also helpful in dealing with arthritis and ear infections.
Services
Dental care
Surgery
Laser therapy
Avian care
Wellness exams
Puppy and kitten care
Dog breed DNA testing
Blood screening
Senior care
---
15. Lincoln Avenue Veterinary Clinic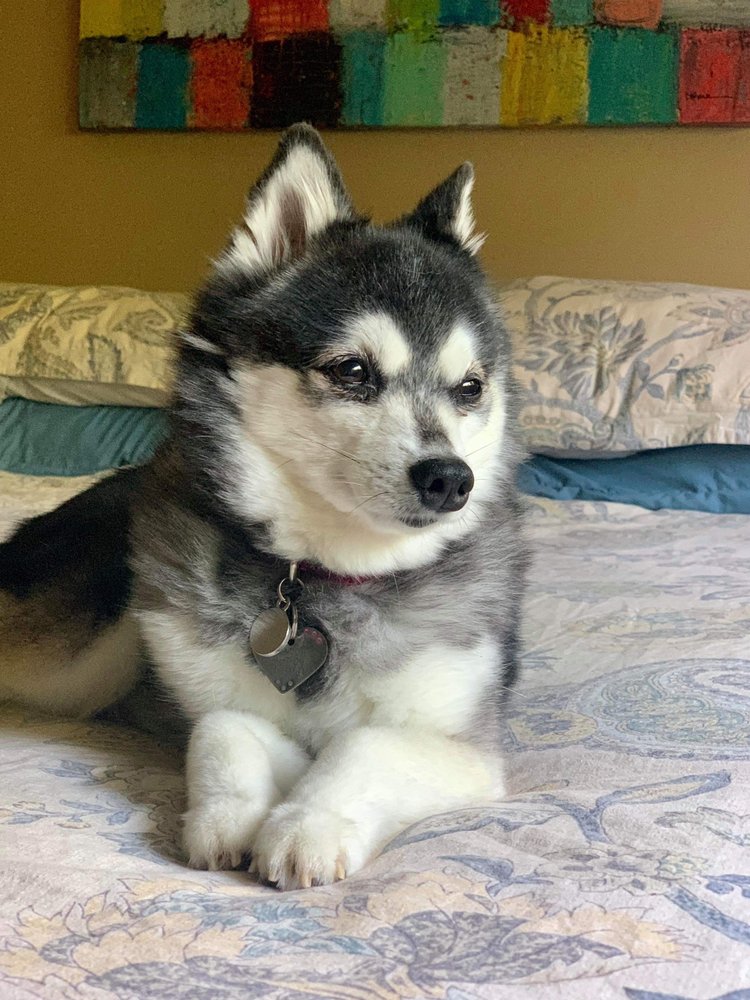 Lincoln Avenue Veterinary Clinic is a full-service veterinary clinic run by licensed veterinarians who have garnered much experience in the treatment of diverse let health conditions. The clinic accepts pet emergencies in addition to routine dental, medical, and surgical cases.
The establishment offers treatment to dogs, cats, and other furry, small animals. Also, it provides services that include medical consultations, physical examinations, vaccination, dentistry, surgery, and diagnostic imaging. The clinic also offers boarding and grooming services.
The clinic is run by a team of dedicated animal lovers, consisting of three veterinarians. This team is led by Dr. Penelope Bowden, who got her DVM from the University of Georgia. Dr. Bowden worked in Texas for two years before moving to the Bay Area and picking up the job at Lincoln Ave in 1993. Dr. Kevin Nagel and Dr. Tiffany Wright work hand in hand with Dr. Bowden to provide care for pets at this establishment.
The clinic pays a lot of attention to lab testing because they believe in getting a complete picture of your pet's health status beforehand. So, they offer services such as blood analysis, urinalysis, digital X-rays, ultrasounds, tests for bacterial and fungal infections, and microscopic parasite tests. The veterinary clinic also organizes long-term treatment plans for pets depending on their conditions.
Highlights
All the clinic personnel, from the veterinarians to the technicians, are Fear-free certified, so they understand how to reduce fear, stress, and anxiety in patients and take their minds off the procedures.
By partnering with Vets First Choice, the clinic provides an online pharmacy that allows pet parents to order specialty food and pet medical supplies; patrons will also enjoy free shipping on goods over $49.
Lincoln Avenue Veterinary Clinic offers puppy and kitten care; they create diet plans and provide socialization and enrichment advice to owners of new pets.
The clinic allows patrons to make appointments and access certain forms online to increase convenience; some of these include their boarding policy, drop-off exam form, surgery consent form, and new patient registration form.
Services
Wellness
Puppy and kitten care
Dental care
Surgery

Microchip implants
Spay and neuter

Allergy testing and control
Radiology and ultrasound
Grooming and boarding services
Dental care
---
14. Animal Medical Center, San Jose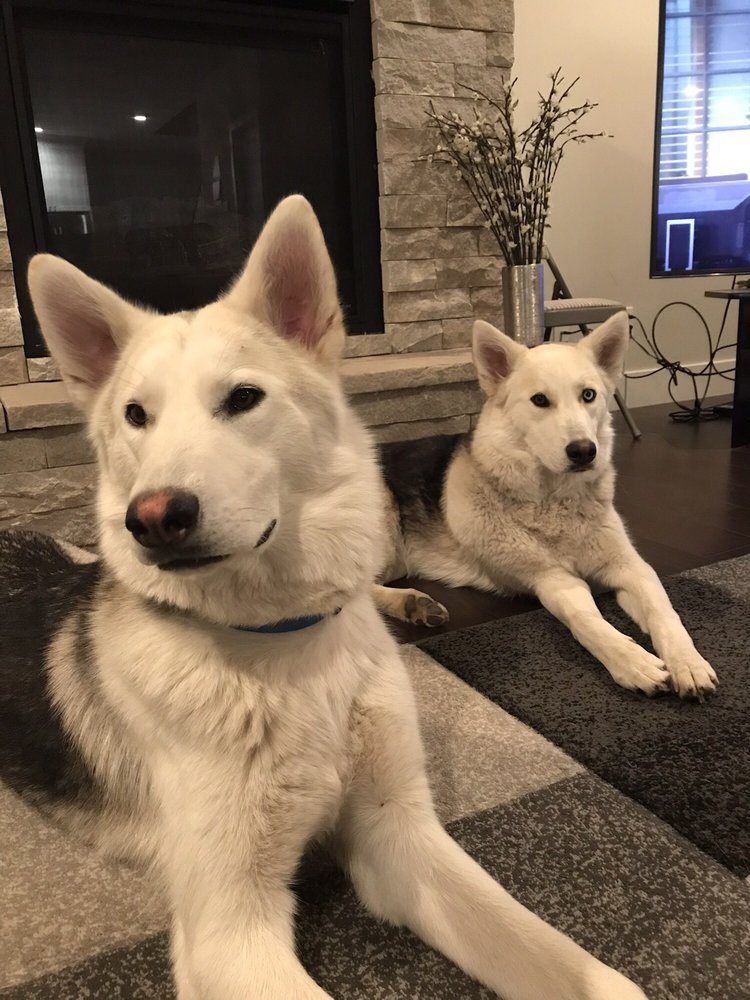 Animal Medical Center, San Jose, was opened in 1993, and it provides medical services for pets in the greater San Jose area. These services range from the most basic ones like let vaccinations to advanced procedures like surgeries. The veterinarians advise that great pet health begins with prevention, so they provide consultations on proper nutrition, hygiene, and exercise to assist your pet stay strong during its lifetime.
The institution provides spays and neuters in addition to vaccinations, proper diet, and nutrition. The medical center ensures that your pets remain updated on their immunizations and meds, as they posit that these treatments are far more effective when administered according to schedule.
The establishment is run by Dr. Harbinder Singh Grewal, a licensed veterinarian who focuses on pet wellness. Dr. Grewal admonishes the importance of annual exams, dental treatments, and diagnostics to your pet's overall well-being.
Animal Medical Center, San Jose, offers preventative dog and cat care plans. They recommend that you bring your pup and kitten for initial pet care services immediately after adoption. From there, the veterinarians develop plans that fit into the pet's profile. Special healthcare concerns such as dental care, exercise routines, and general care are also discussed.
The medical center also carries out surgical procedures, which are undertaken after blood tests, anesthesia, and pain management are analyzed. Surgeries like spays and neuters, tumor and lump removal, and bone surgeries are offered in this medical establishment.
Highlights
The medical center offers discounted services for local area rescue groups and senior citizens, but pre-approval is needed for rescue group discounts.
Animal Medical Center, San Jose takes payments in cash, debit cards, credit cards, and checks; also, payments are to be made when services are rendered.
Emergencies are accepted at any time during working hours; however, appointments are needed for routine healthcare needs.
The establishment provides senior pet care in line with the varying needs of the pets as they age; this is done with the intention of keeping their senior years as pain-free and comfortable as possible.
Services
Vaccinations
Pet care exams
Dental fare
Diet and nutrition
Surgery

Spaying and neutering
Mass removal
Knee surgery
Laser surgery

Emergency and urgent care
Geriatric care
---
13. Acacia Pet Clinic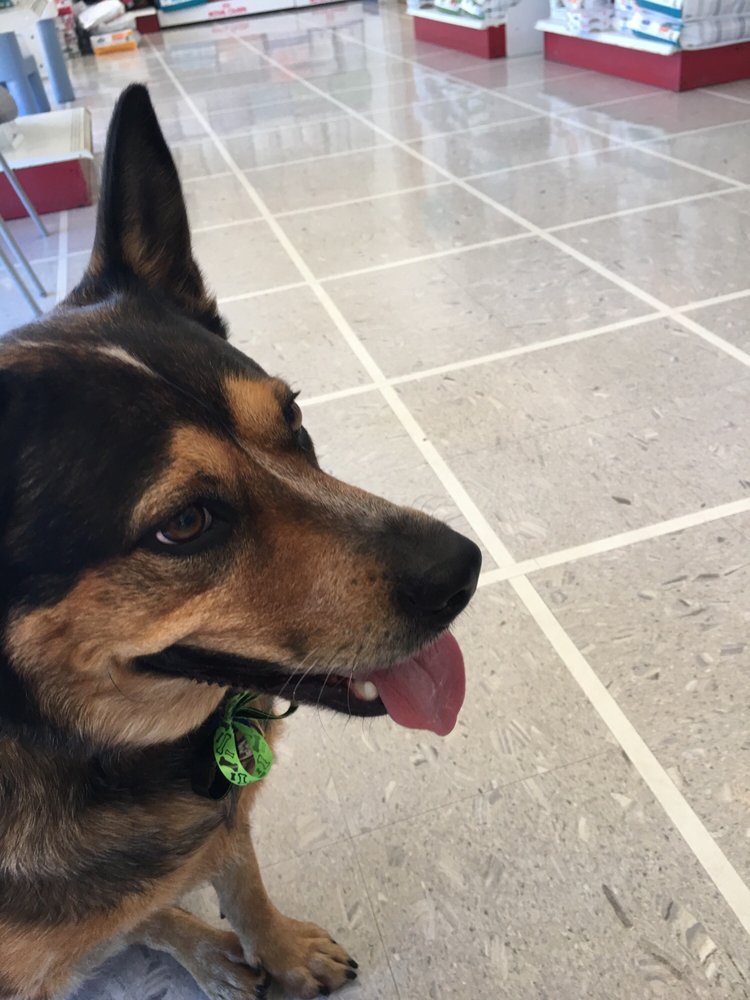 Acacia Pet Clinic was established in 1967. However, the clinic moved to a new location at the corner of Branham Lane and Pearl Avenue in 1994. The hospital is managed by veterinarians who are experienced in the treatment of all kinds of pets ranging from dogs, cats, ferrets, and guinea pigs to small rodents.
This pet clinic comprises a team of animal lovers and pet owners who render healthcare to pets. The establishment designs preventative care plans that help pet parents save money on essential services. Each of these plans provides healthcare for a year, and discounts are duly provided for additional services.
These plans cover complementary wellness exams, vaccinations and routine diagnostic screening tests, and complementary toenail trims. The plans are broken down into monthly payments, and patrons can change from one plant to another if there's a need to.
This clinic pays a lot of attention to general pet wellness. This involves individualized nutritional counseling, which can be general counseling or for specific pet populations depending on their age, weight, and health conditions. Also, general wellness pertains to vaccine and parasite prevention.
Acacia Pet Clinic offers laboratory testing, which assists in ruling certain conditions in or out and monitoring pet health. This comes in the form of urine tests, blood tests, and fecal tests. The clinic also performs pre-anesthetic tests, which are carried out on pets that need anesthesia or surgery.
Highlights
The clinic posits that dental care is essential to maintaining the health of pets just as it is important to humans, so these veterinarians offer dog and cat dental exams, dental cleanings, injury treatment, and dental disease care.
Acacia Pet Clinic runs a pet health network on its website that allows pet owners to make inquiries and receive clarifications in the barest minimum time.
The clinic provides e-Pet Health Pet Portals for clients to easily access pet medical information and other information, such as vaccination status, appointment dates, and recommendations.
The establishment runs an online pharmacy in partnership with Vets First Choice that allows patrons to purchase pet essentials and have them delivered to their doorsteps.
Services
Dental care

Treatment of periodontal disease
Broken jaw treatment
Cysts removal

Lab testing
Pet wellness care
Spay and neuter
Pet microchipping
---
12. Princeton Veterinary Clinic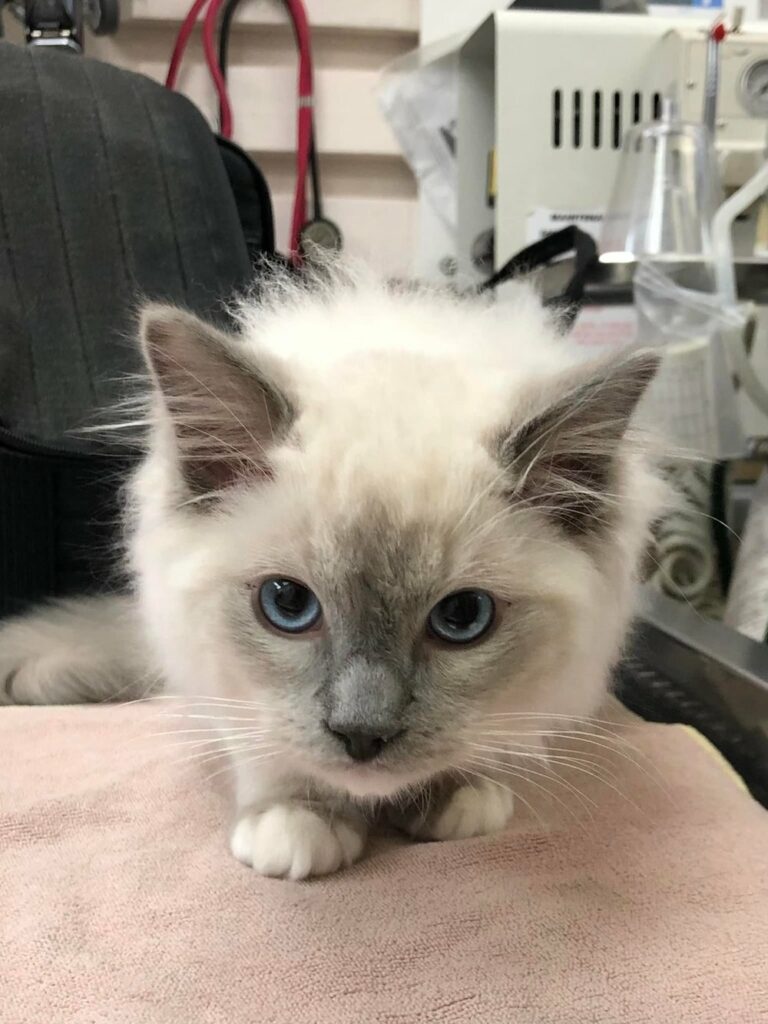 Princeton Veterinary Clinic has been operating since 1987 in the area of healthcare provision for cats and dogs. This AAHA-accredited institution relates with local veterinary specialists to make sure that the required treatments are provided. The clinic employs radiologists and cardiologists to make certain that all medical conditions are looked after.
This veterinary clinic is looked after by Dr. Vivian Ku, who got her DVM from the University of Wisconsin-Madison in 2004. She completed a one-year internship at Walnut Creek's Encina Veterinary Hospital before heading to Princeton in 2005. She has some experience in oncology and dermatology, in addition to urgent and critical care. Dr. Ku is assisted by eight support staff.
Princeton Veterinary Clinic utilizes modern diagnostics and an on-site laboratory to examine pets and draw conclusions on their health state. Diagnostic imaging is used to scan internal organs and body systems to understand the pets' conditions. This is done with digital X-rays, ultrasounds, and echocardiograms.
Additionally, the institution carries out diagnoses and treatment of skin conditions. Issues such as allergies, autoimmune conditions, dermatitis, hormonal disorders, and parasite tumors are given great attention to optimizing the comfort of your furry friend.
Princeton Veterinary Clinic also performs surgical operations when there's a need for one. This ranges from routine surgery to more advanced surgical procedures such as soft tissue and abdominal surgeries. These procedures are carried out in addition to thorough anesthetic monitoring processes like heart rate, oxygen level, and blood pressure monitoring.
Highlights
Princeton Veterinary Clinic offers boarding and daycare services for pet parents who are away for a while; the clinic offers say or overnight boarding during weekdays, except on holidays.
The clinic provides professional wellness examinations for your kitten, puppy, cat, or dog; these veterinarians posit that these exams are the easiest ways to track the health of your pets.
The clinic runs a pharmacy and pet products store that allows patrons to purchase pet products, food, and medications, and the pharmacy also provides parasite preventatives and prescription meds.
The establishment offers pet behavioral counseling and treatment plans for dogs and cats suffering from issues such as phobias and aggression; behavior modification and recommendations are used here.
Services
Cat and dog care
Pet grooming
Surgical procedures
Pet dental care
Diagnostics
Emergency pet care
Pet allergy and dermatology
---
11. Story Road Animal Hospital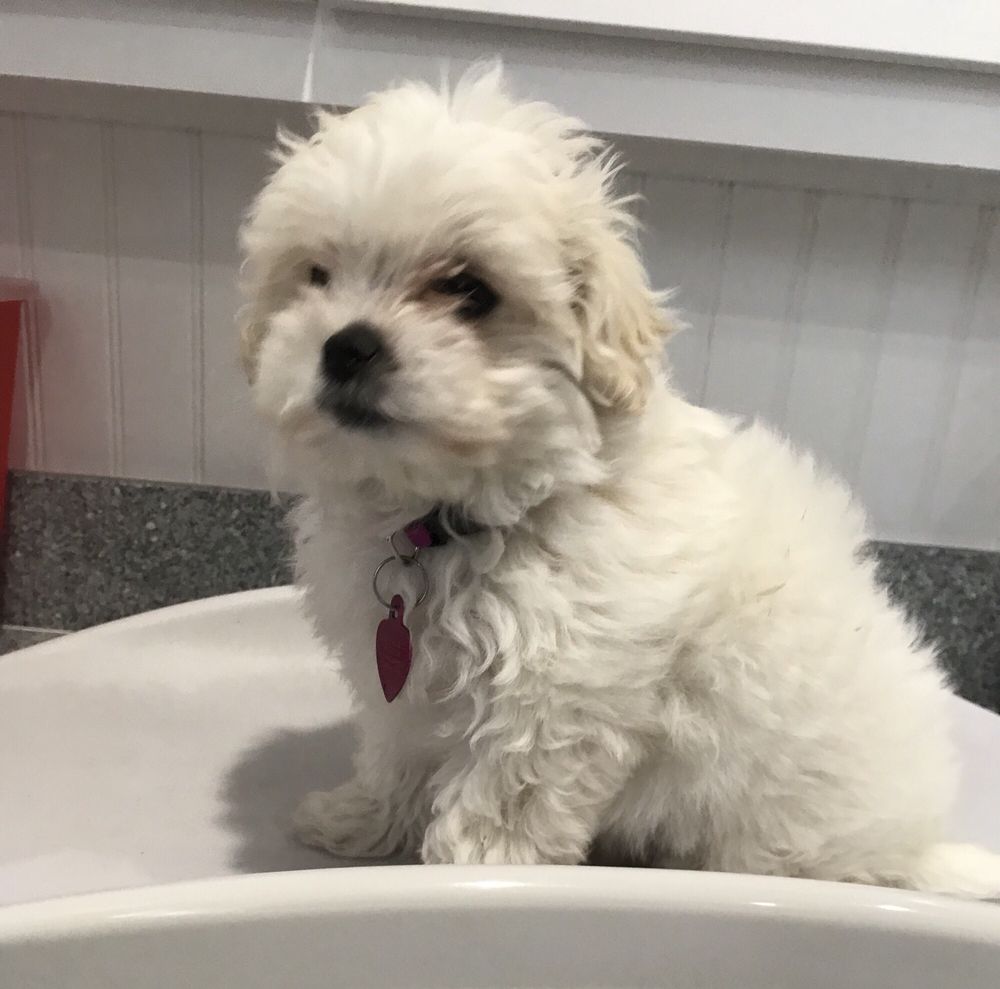 Story Road Animal Hospital has been functional in the San Jose area for over 50 years. Even though the original owner retired in 1991, it was ensured that the practice retained its initial values and organization. This community-based practice serves neighborhoods spread from Little Saigon to the Foothills and the greater Bay Area.
The hospital offers a diverse number of services, from routine to specialized healthcare. In fact, the establishment recently partnered with multiple veterinary specialists who render services like surgeries right in the institution.
Apart from the owner, Dr. Ronald Wiener, the hospital is tended to by three veterinary technicians, who work full-time to maintain the health of pets. This personnel provides general care for your dogs and cats, including exams and check-ups, vaccinations and shots, allergy testing and control, and wound care and bandaging.
The hospital also offers diagnostic testing and services, which are undertaken in the in-house laboratory. Although more comprehensive analyses are sent to larger labs, services like heartworm testing, urinalysis, fecal exams, radiology, diagnostic imaging, and blood chemistry testing are performed at Story Road Animal Hospital.
The animal hospital undertakes surgeries and treatments. These include spays and neuters, knee surgery, hip surgery, and C-sections. However, more specialized surgeries are provided by visiting specialists who have partnered with the hospital.
Highlights
The establishment has an online store that provides flea and tick prevention products, heartworm prevention products, special diets, foods, and treats, allowing patrons to access these from the comfort of their homes.
This hospital provides information on common pet conditions like parasite infestations and recommends actions and steps to take to deal with and prevent them.
The institution emphasizes pet teeth cleaning and dental care, insisting that dental care is essential to preventing many health conditions that develop in pets.
Story Road Animal Hospital provides several pet education videos on its website that teach pet owners about the basics of animal healthcare.
Services
General pet care

Exams and check-ups
Nail trims and ear cleaning
Microchipping
Allergy shots

Diagnostic testing
Dentistry

Teeth cleaning
Dental extractions
Dental X-rays

Surgery
---
10. West Valley Pet Clinic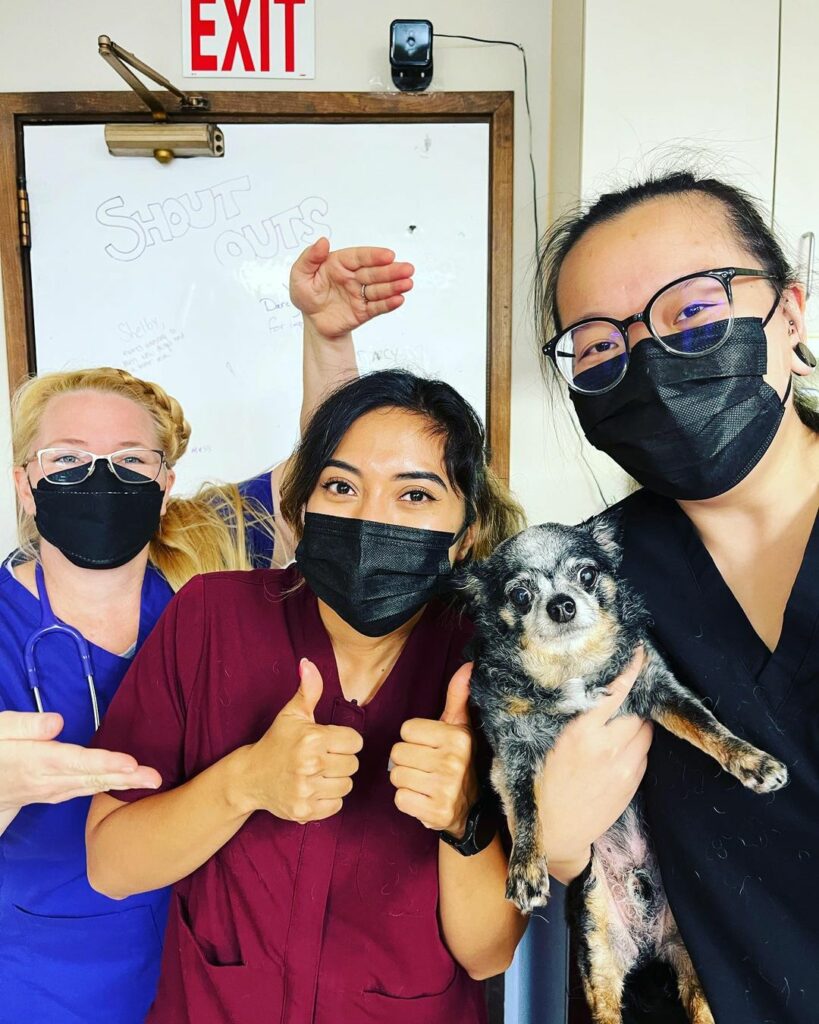 West Valley Pet Clinic is an AAHA-accredited pet medical institution that has been operating in San Jose since 1969. The clinic offers treatment to dogs, cats, birds, and pocket pets in the South Bay area. Its services range from routine wellness care to advanced surgical procedures.
Three experienced veterinarians look after this pet clinic. Dr. Aleisha Nesset, who leads the pack, received her veterinary degree from Iowa State University. She joined the hospital in 2010 and became the lead veterinarian in 2014. Dr. Nesset places her focus on surgery, dermatology, zoonotic disease, and geriatric medicine. Dr. Valerie Brons and Dr. Heather Groundwater assist at this practice.
West Valley Pet Clinic utilizes pet acupuncture and herbal medicine to minimize pain and accelerate healing in pets. Veterinarians use these techniques in cancer therapy and other conditions such as arthritis, disc problems, seizures, and allergies. These services are provided as part of an overall therapy to beat down inflammation and aid rehabilitation.
The clinic has personnel who are trained to handle pet birds. So, blood tests, X-rays, and surgeries are provided to keep birds healthy and deal with certain conditions. Also, wing and nail trims are offered to these avian companions. Well, being owners of pet birds, many of the professionals at this clinic have first-hand experience in caring for them.
West Valley Pet Clinic offers pet dental care, diagnostics, and pet laser therapy. Dental care covers teeth cleaning and scaling, fluoride treatments, and teeth polishing.
Highlights
The clinic sets out two mobile veterinary service days each month in order to reach more pets; now, pet owners simply have to check the availability of veterinarians on these days to set appointments.
The establishment accepts emergencies during working hours, as oxygen cages, CPR, and emergency surgery may be provided in case there's a need; however, patrons are referred to emergency clinics after business hours.
West Valley Pet Clinic provides at-home care videos that aid pet parents in providing primary healthcare need to their four-legged companions.
This clinic offers wellness care for pocket pets and provides the special needs associated with that specific kind of pet; also, they provide advice on issues pertaining to their feeding, cages, bedding, and behavioral support.
Services
Pet acupuncture
Avian care
Diagnostics
Care for pocket pets
Wellness care
Pet laser therapy
Dental care
---
9. Quito Veterinary Hospital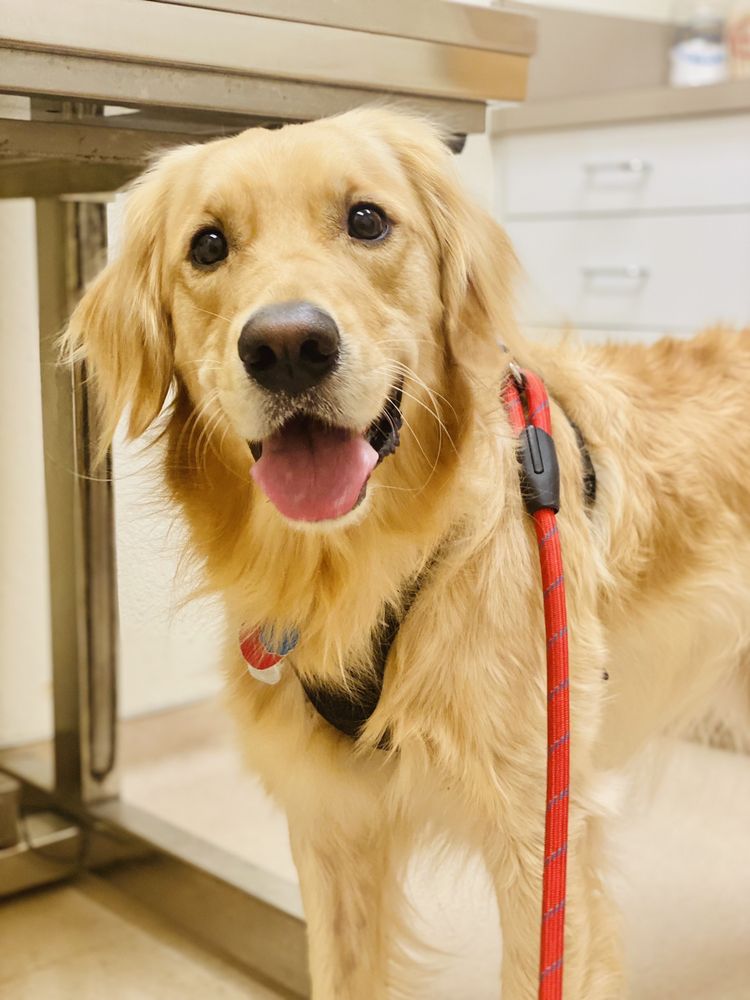 Quito Veterinary Hospital is a full-service hospital that provides emergency treatments in addition to routine surgical, dental, and medical care. The hospital recommends good nutrition and exercise as the two essential factors that aid in maintaining the health of your four-legged friends. The hospital also suggests that pet owners resort to problem prevention to repel most of the problems.
This veterinary hospital is run by Dr. Jatinderpal Chahal, who has years of experience in dealing with serious conditions as well as regular wellness care. Dr. Chahal stays abreast with the improvements in the industry despite his wide scope of experience.
Quito Veterinary Hospital provides a pretty comprehensive array of services that include wellness care and check-ups, vaccinations, parasite prevention, and grooming. The hospital recommends annual wellness check-ups beginning with physical exams that allow issues like deformities, growths, and discomfort areas to be singled out.
From these check-ups, additional services are rendered to deal with issues that may have been spotted. Also, the establishment runs blood tests that tell veterinarians about the overall well-being of the pets. For instance, from blood tests, these veterinarians can tell if the pet is dehydrated or suffering from anemia or cancer.
Quito Veterinary Hospital carries out parasite prevention to prevent the diseases that result from them. Fleas and ticks prevention also prevents further complications like allergy dermatitis, tapeworm infestation, and zoonosis.
Highlights
This veterinary hospital offers pet boarding services that include overnight accommodations, dog walks, boarding kennels, kitty condos, and dog and cat socialization.
The veterinary team in this hospital uses diagnostic equipment such as digital imaging devices and ultrasound machines to diagnose conditions like broken bones, joint problems, and tumors.
Quito Veterinary Hospital prepares a plethora of helpful materials on its website, these videos, newsletters, surveys, and articles provide valuable information that helps pet owners care better for their furry friends.
New patients are provided with forms and information on what to expect during their first visit, and veterinary resources and wellness programs are also available for browsing.
Services
Bloodwork
Dental care
Surgery
Vaccinations
Wellness care and check-ups
Boarding and kennels
Parasite prevention
Dog training
---
8. Wildwood Veterinary Hospital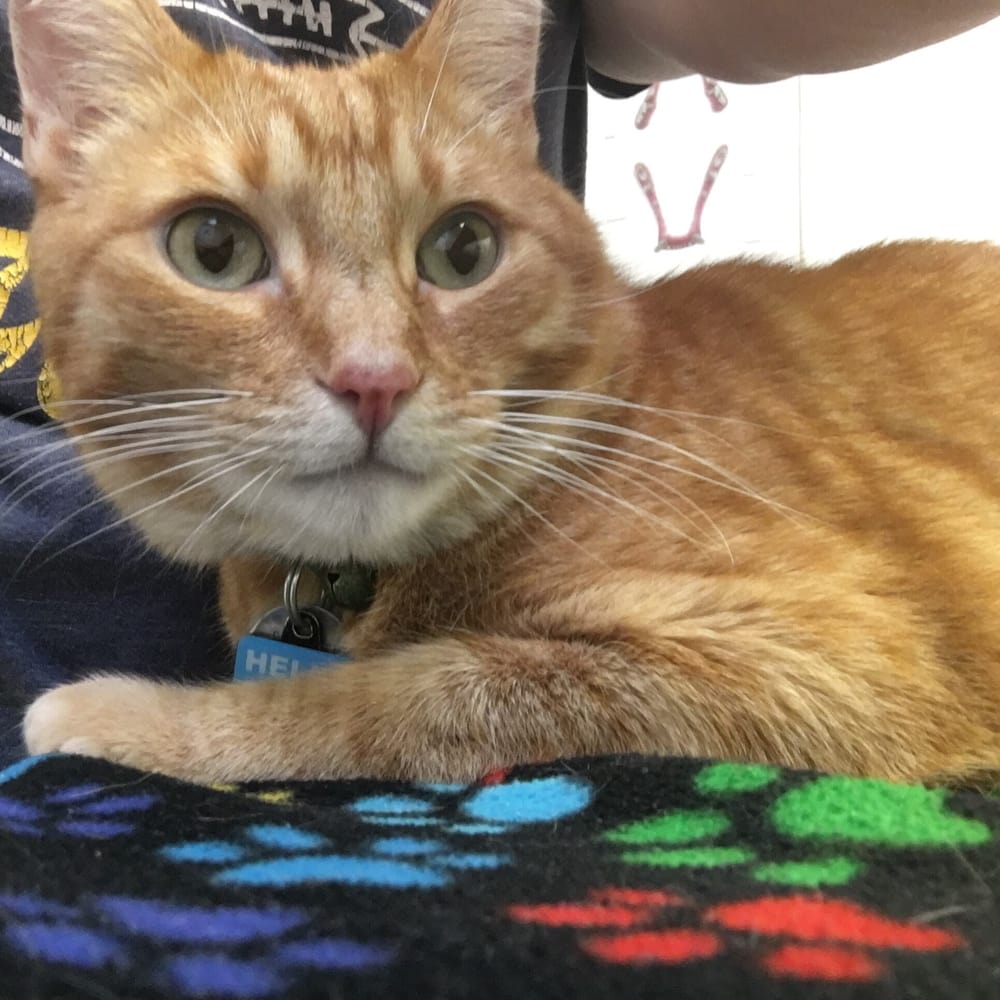 Wildwood Veterinary Hospital is a privately owned hospital that treats small, avian, and exotic pets. The hospital sees patients, including cats, dogs, lizards, tortoises, turtles, birds, guinea pigs, and rats. Diverse services such as wellness exams, anesthetic procedures, dentistry, and therapeutic laser treatments are offered in the establishment.
The veterinary hospital is run by a team of three experienced veterinarians. Dr. Diana Welsh leads this team that includes Dr. Chris Sanders and Dr. Tiffany Azevedo. Dr. Welsh graduated from the University of California at Davis, where she received her Doctorate of Veterinary Medicine. She is the owner and practitioner at this institution, and she has an interest in the treatment of reptiles, birds, pocket pets, and exotic animals.
The hospital places emphasis on preventative care, but it also provides emergency and hospitalization care. The hospital prioritizes emergencies but refers you to an emergency center that allows you to be seen as soon as possible. This institution also has well-equipped facilities for patient hospitalization and works with other animal clinics and veterinary specialists to provide intensive care when needed.
Wildwood Veterinary Hospital physical exams for cats, dogs, and exotic pets. These veterinarians recommend that annual physical exams are important for the long-term well-being of your pet. So, the hospital educates pet owners on what to do to provide the best care for pets.
These veterinarians offer vaccinations, dental care, and digital radiography in addition to their basic services.
Highlights
Wildwood Veterinary Hospital utilizes acupuncture on top of traditional western medicine to treat chronic and degenerative diseases such as respiratory problems, compulsive disorders, and gastrointestinal diseases.
The hospital provides special diets like Hill's and Royal Canin prescription diets for dogs and cats, Harrison's bird diets, and critical care for small rodents and reptiles.
The establishment avails information on all the pets looked after, and this includes dogs, cats, and exotics.
The hospital accepts debit cards and credit cards, and payment is expected to minimize costs and focus on patients as they render services.
Services
Special diets
Physical exams
Emergency care and hospitalization
Surgery
Digital radiography
Acupuncture and chiropractic care
Dental care
---
7. UNI Pet Clinic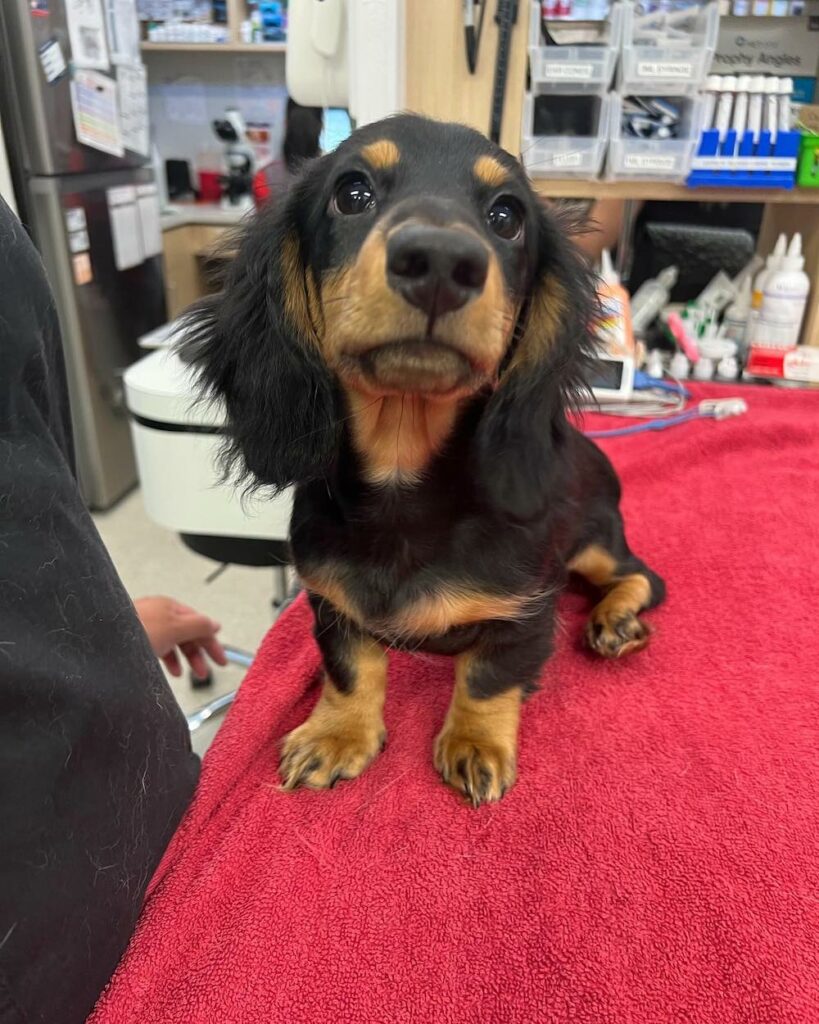 UNI Pet Clinic believes in taking a more personalized approach to providing veterinary care. This means that these veterinarians follow up after visits and design plans that suit the persona of your pets. In addition, the clinic offers wellness and prevention, diagnostic, and surgical services.
This clinic is owned by Dr. Hanlim Kang, who is also the chief veterinarian. Dr. Kang went to veterinary school in South Korea before completing his ECFVG education at Cornell University in New York. He garnered experience in several local hospitals before taking ownership of UNI Pet Clinic. Dr. Kang is assisted by two veterinarians, Dr. Diane Yoon and Dr. Ken Cholden.
UNI Pet Clinic offers wellness and preventive care. This begins with examinations that are carried out to understand the full scope of pet health and well-being. Vaccinations and physical exams are performed by these veterinarians, and they recommend biannual visits for vaccine updates.
This establishment also provides internal medical services that are designed to prevent, diagnose, and deal with internal diseases. Liver disease, Addison's disease, diabetes, and kidney failure are conditions that can be diagnosed and treated here. Also, chest X-rays and electrocardiograms are frequently performed in the clinic for pets with heart issues or chronic coughing. The clinic teams with experienced cardiologists to manage these conditions.
Soft tissue surgery and orthopedic surgery are routinely offered in this clinic. The hospital's veterinarians and partnered surgeons come together when the surgical cases are challenging.
Highlights
The clinic's veterinarians offer behavioral counseling for pet parents to help them deal with pets suffering from anxiety, aggression, domination, and excessive barking; also, behavioral medications can be prescribed based on the pet's requirements.
UNI Pet Clinic executes cryosurgery, which involves removing unwanted bumps and lumps on pets; this procedure is non-invasive and minimizes pain, complications, and bleeding.
This clinic offers remote healthcare services using the TeleVet app, and this allows pet owners to send requests for virtual consultation whenever the need arises.
The establishment provides diagnostic services that involve using X-rays and ultrasound machines to understand pet injury or illness; also, the laboratory performs blood work and SNAP tests to know the pet's health status as quickly as possible.
Services
Wellness and prevention

Puppy and kitten care plans
Vaccination
Senior care
Dentistry

Advanced diagnostics

X-rays and ultrasounds
Laboratory testing

Surgery

Soft tissue surgery
Orthopedics

Internal medicine
---
6. ARCHVET Animal Hospital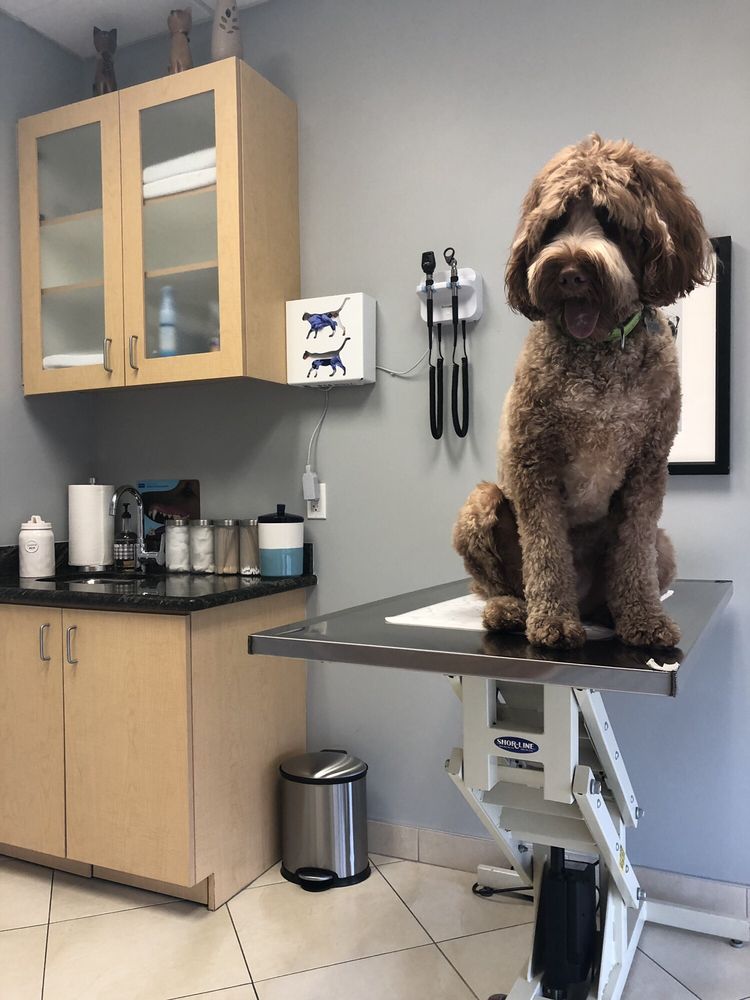 ARCHVET Animal Hospital was established in 2010 that provides routine pet healthcare in addition to emergency care. The hospital is open seven days a week, so it offers emergency and critical care. This establishment accepts walk-ins, wellness exams, and exotic pets.
The veterinarians recommend regular physical examinations that are essential to maintaining pet health. This personnel develops preventative plans and treatment plans for pets. There is also an in-house laboratory that allows for the testing of a wide range of issues within a few minutes. This accelerates diagnoses and enables immediate healthcare provision.
Additionally, the animal hospital offers dog and cat dental care, which is critical for the overall well-being of pets. Dental care conversely prevents issues like heart disease and kidney failure. Also, the hospital offers primary cat and dog vaccinations that protect these pets and allows them to move around without the risk of catching certain illnesses.
ARCHVET Animal Hospital uses physical therapy to provide rehabilitation services that boost recovery time from surgical procedures and neurologic conditions. This rehabilitation reduces pain, improves condition and fitness, and manages weight to optimize comfort. Physical therapy involves laser therapy, ultrasound therapy, and acupuncture.
The hospital has employed a UC-Davis-trained resident that specializes in nutritional counseling. The hospital accepts calls to discuss your pet's nutritional requirements.
Highlights
ARCHVET Animal Hospital has a surgical suite that allows veterinarians to provide unique surgical plans for different patients, and surgical procedures like soft tissue surgery, mass removals, and orthopedic surgery are undertaken.
The establishment uses modern diagnostic equipment like digital X-rays and ultrasound machines to diagnose pets during visits; also, CT scanners are utilized to construct and analyze images of organs and body systems.
The veterinary facility is equipped to take care of reptiles, avians, small mammals, and other exotic pets.
ARCHVET Animal Hospital runs an on-site pharmacy, ensuring that pets receive proper medications and pet prescriptions are provided as conveniently as possible.
Services
Physical therapy
Nutritional counseling
Emergency and urgent care
Wellness exams and sick pet exams
In-house laboratory
Dental cleanings
Vaccinations
Surgery
---
5. Boulevard Pet Hospital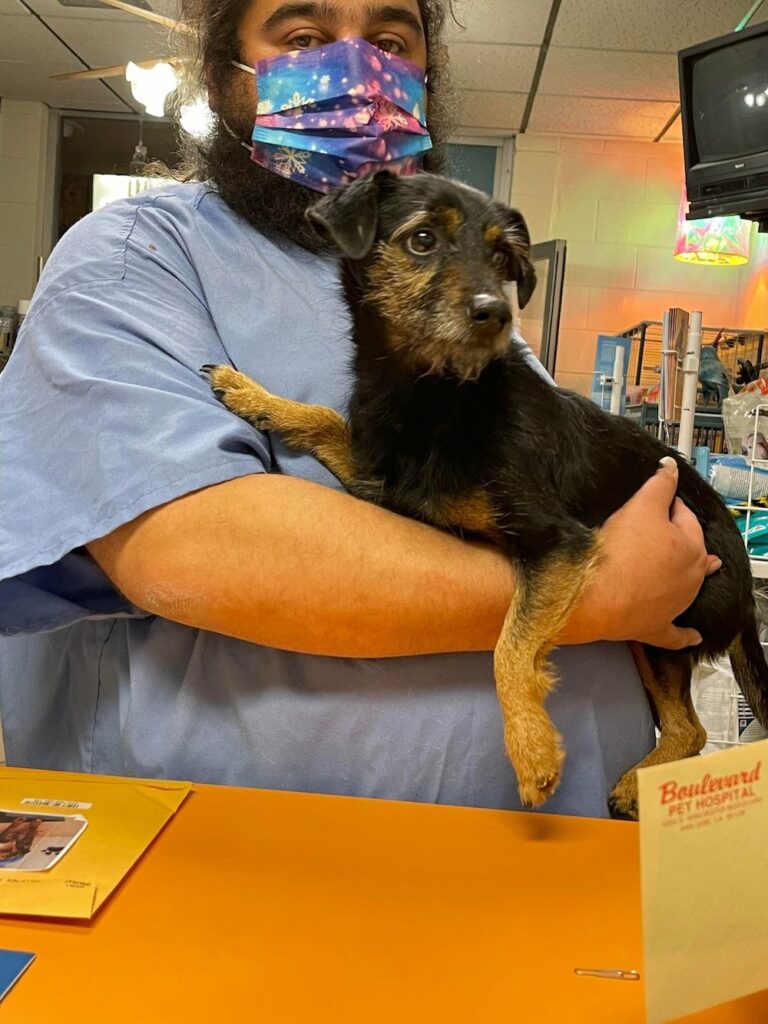 Boulevard Pet Hospital has been one of the principal animal hospitals serving pets in San Jose, Campbell, Monte Sereno, and Los Gatos. This hospital which was established in 1971, consists of staff who have over 40 years of combined experience working five days a week to provide veterinary care.
The pet hospital is owned by Dr. Monte B. Schwartz, who got his DVM from Colorado State University. He provided care for pets in the Hollywood area for a few years before relocating to the Bay Area and establishing the practice. Dr. Schwartz believed in the importance of preventative medicine and stressed the idea.
Although Dr. Schwartz is no longer working at the hospital, two other veterinarians, Dr. Russell Kriegel and Dr. Margaret Rusher, provide veterinary services at the hospital. These two participate actively in animal rescue and treatment of sick and injured stray pets.
The establishment offers surgery and dental care. The surgery service includes spays and neuters, heater surgery tables, and recovery kennels, while these veterinarians provide routine and extensive dental care. All these procedures are done with the use of an oxygen recovery unit that aids in faster recuperation.
Boulevard Pet Hospital offers grooming and boarding services that also cover bathing, daycare, and nail clipping. For avian pets, wing and nail clips are offered; also, medicated bathing is provided for pets that need a thorough cleaning.
Highlights
The hospital operates an online store that offers pet supplies and food, supplies like shampoos, toothbrushes, toothpaste, and carpet treatments.
The AAHA-affiliated institution allows patrons to adopt dogs by filling out an online form and sending your application; further processes are then undertaken to check eligibility and allow you to complete the adoption.
Boulevard Pet Hospital regularly offers discounts on goods in their stores, and these discounts come in the form of puppy package promos and new client discounts.
The hospital pays a lot of attention to lab testing and diagnostic testing, as it is the first step of treatment.
Services
Nutritional counseling
Parasite prevention and control
Lab testing
Internal medicine
Surgery and dental
Boarding and grooming
Pet pharmacy
Health certificate issuance
---
4. Canyon Creek Pet Hospital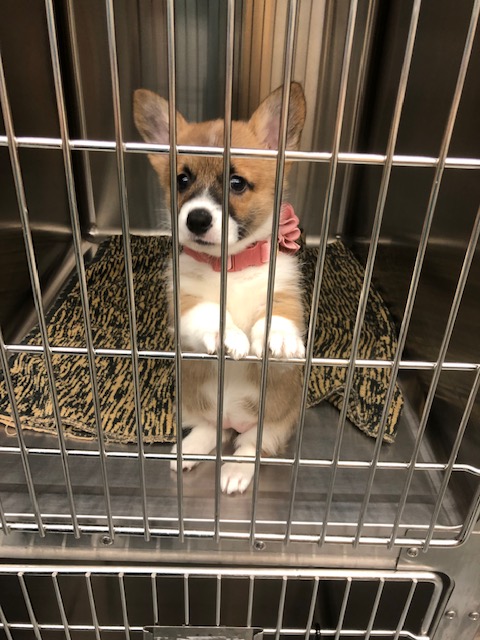 Canyon Creek Pet Hospital is a full-service pet hospital and wellness center that is made of the main hospital unit, a surgical unit, a radiology department, and an in-house laboratory. Veterinarians pay attention to preventive care, and they insist that it is essential to keep a happy, healthy, and long-lived pet.
The hospital offers vaccinations, physical examinations, parasite prevention, spaying and neutering, senior pet care, nutritional counseling, and veterinary dentistry. The establishment also offers a variety of treatment options for your furry companions.
Canyon Creek Pet Hospital is tended to by two veterinarians, Dr. Paz Gafter and Dr. Maryam O'Hara. Dr. Gafter earned his DVM from Koret School of Veterinary Medicine in Israel; he then moved to the US and completed his ECFVG before picking up the job at the hospital. On the other hand, Dr. O'Hara graduated from the UC Davis School of Veterinary Medicine. She pays particular attention to internal medicine, preventative care, senior pet, and dentistry.
The hospital is open all days of the week, so it accepts emergency and urgent care needs during their working hours. When patrons bring in their pets, immediate triage assessments are conducted before medical intervention is provided. The hospital also provides puppy and kitten care; this aims to aid your four-legged friends on a healthy note starting from a young age and maturing into healthy adults.
Highlights
The pet hospital offers parasite control that involves keeping both internal and external parasites at bay; this involves preventing and protecting your pets against fleas, ticks, and worms.
Canyon Creek Pet Hospital executes laboratory testing and diagnostic imaging to create baselines and get the hang of the exact conditions plaguing your furry companions; these include blood counts, X-rays, ultrasounds, and microscopy.
The hospital partners with Vetsource to provide an online pharmacy for pet owners, purchased supplies are delivered to homes, and goods over $49 are shipped for free.
Services
Wellness care
Dental care
Diagnostic care
Parasite control
Senior pet care
Puppy and kitten care
Emergency and urgent care
---
3. Ark Veterinary Care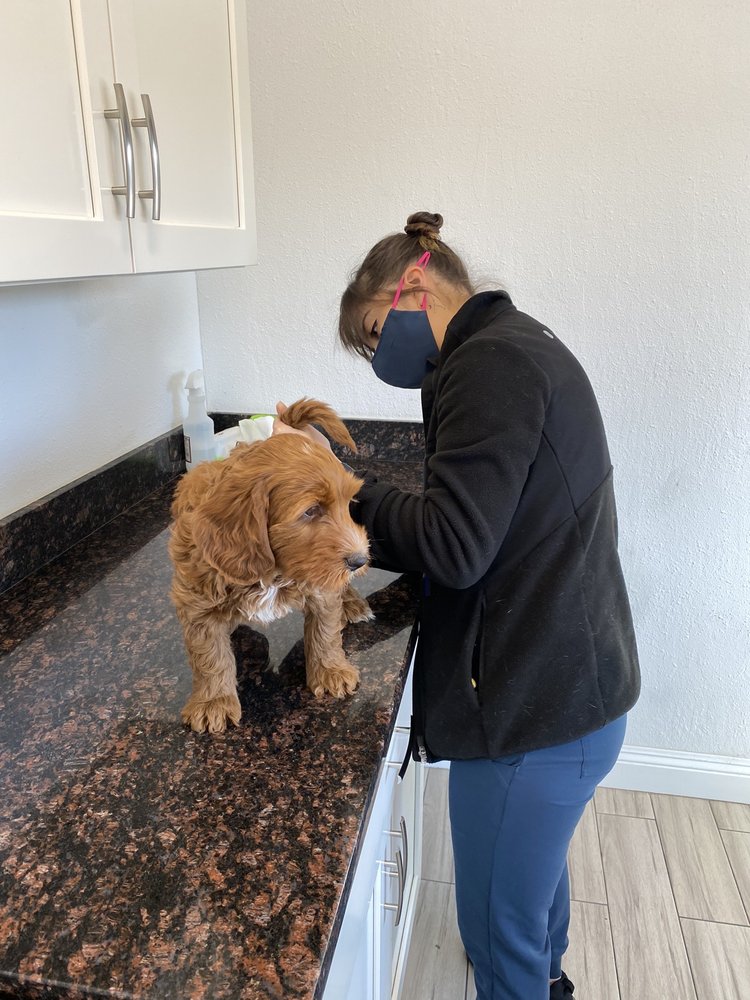 Ark Veterinary Care is a full-service veterinary medical center that takes care of emergency cases and routine surgical, medical, and dental conditions. The establishment provides treatment for serious conditions as well as regular pet wellness care. The hospital recommends exercise and good nutrition as the key factors in maintaining your pet's health from an early age.
Dr. Jatinderpal Chahal is the founder and principal veterinarian at this veterinary center. Dr. Chahal graduated from the College of Veterinary Science at Punjab University of Agriculture, India. His areas of professional interest include Internal medicine, surgery, laser therapy, dentistry, and emergency and urgent care. He has three rescue dogs.
Ark Veterinary Care always has a veterinarian and other personnel trained to handle urgent care on duty six days a week. The medical center places a team of one veterinarian and several technicians who work ok emergencies that come in.
Although the hospital sees patients by appointment; however, urgent non-life-threatening cases are usually squeezed in between appointments. Notably, the care center primarily focuses on care provision for cats and dogs.
Highlights
Ark Veterinary Care offers discounts on services for senior citizens and local animal rescue groups; nonetheless, rescue groups have to be previously approved for them to enjoy these discounts.
The veterinary center accepts payments through CareCredit, debit cards, credit cards, checks, and cash; in fact, the establishment recommends that patrons register with the CareCredit program.
The institution operates a computerized appointment book that makes appointments more efficient for the patrons as well since they can just create appointments online.
The hospital runs a blog that is regularly updated with helpful tips and information to assist pet owners in caring better for their pets.
Services
Emergency and urgent care
Dental care
Wellness care
Surgery
Dog and cat care
---
2. VCA Crocker Animal Hospital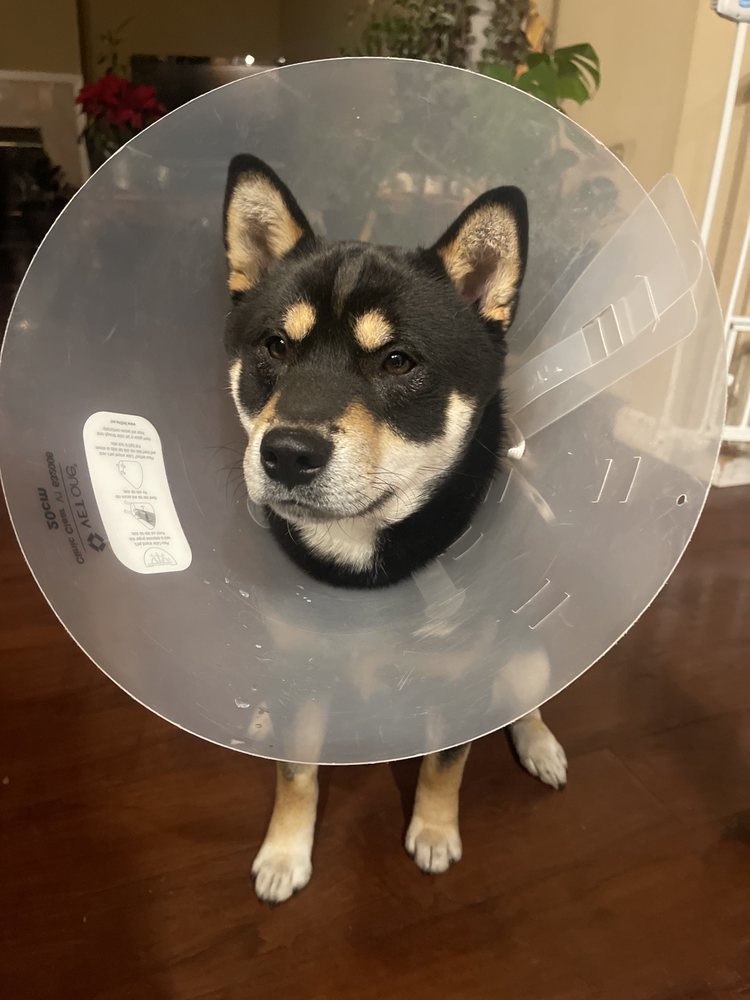 VCA Crocker Animal Hospital provides veterinary care that covers the North of San Jose and the areas of Berryessa, Alum Rock, Penitencia Creek, and East Foothills. This hospital provides services for each stage of your pets' lives beginning from the first shots to the subsequent preventive care programs.
This hospital is affiliated with other VCA Specialty Hospitals that are always ready to help with surgical procedures, therapy, and other treatments like stem cell therapy. These clinics offer advanced care using modern care techniques.
VCA Crocker Animal Hospital is run by a team of four veterinarians led by Dr. Deanna Agneta. Dr. Agneta earned her veterinary degree from the UC Davis School of Veterinary Medicine. She practiced in Davis for eight years before returning to San Jose and picking up the job. She is assisted by Dr. Ashlyn Chaboya, Dr. Alisa Shen, and Dr. Rebecca Wheale.
This animal hospital offers primary care services that cover basic pet needs. These care services include health exams, laboratory services, internal medicine, and full diagnostics. Additionally, the hospital undertakes geriatric medicine, hospitalization, intensive care, routine surgeries, and pain management.
Preventive care is another broad area of services offered by VCA Crocker Animal Hospital. This category covers immunizations, flea and tick control, wellness exams and testing, and weight management programs. Parasite control, kitten and puppy packages, and preventive medicine are also incorporated into this.
Highlights
VCA Crocker Animal Hospital provides advanced care that includes specialized surgeries, eye treatment, and therapies; this kind of care also involves cryosurgery, echocardiography, and orthopedic surgery.
The animal hospital offers home delivery of medications and supplies such as flea and tick preventives, prescription meds, prescription diets, and intestinal parasite preventives.
Healthcare specialists in different areas are available for the provision of unique needs, and these specialists come from affiliated specialty hospitals.
VCA Crocker Animal Hospital offers wellness plans of different kinds, so pet parents pick ones that fit their requirements and convenience.
Services
Primary care
Preventive care

Vaccinations
Parasite control
Immunizations

Pet counseling
Advanced care

Soft tissue surgery
Digital radiology
Echocardiography
Cryosurgery

Pet boarding
Canine and feline diabetes
---
1. For The Birds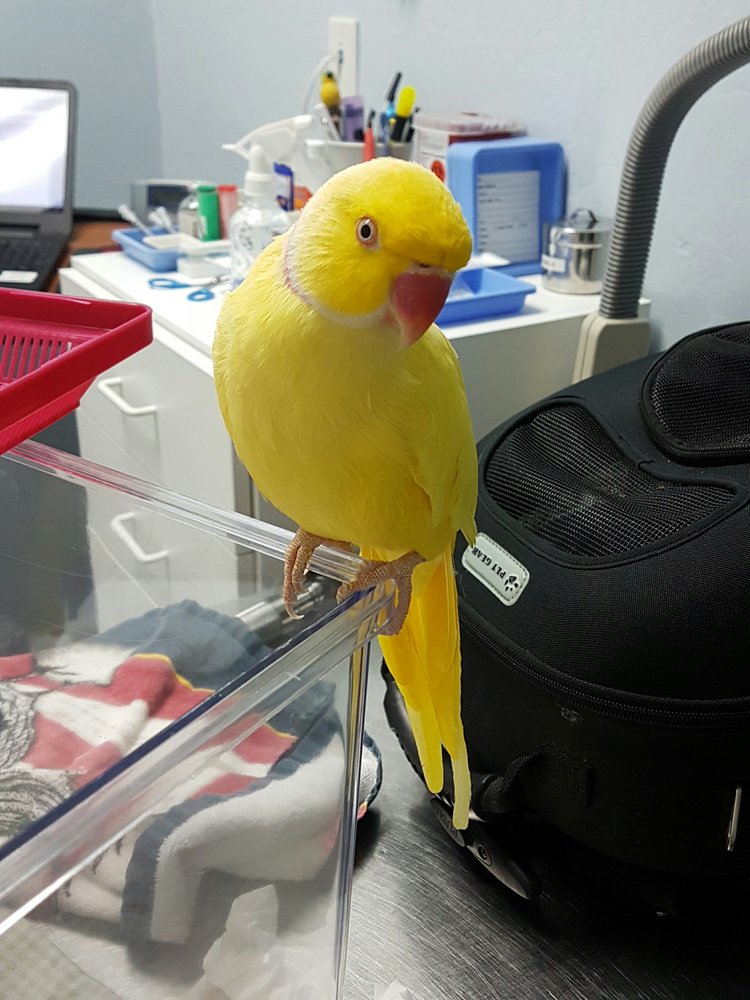 For the Birds Avian Veterinary Hospital and Supplies is a full-service hospital that specializes in avian medicine and provides a variety of care options for birds. This care covers birds of small and large sizes, from budgies and cockatiels to parrots and ducks. This hospital provides emergency services during working hours and offers check-ups that are set by appointment only.
This establishment provides bird supplies, such as bird food and bird toys, and distributes Harrison's and Lafeber's bird food. This kind of food has been proven by doctors to create the desired results. Also, the institution does not store large food quantities at once, and this guarantees that the distributed food is still fresh and nutritious.
The avian hospital provides tips and information on how to properly care for your birds. This includes recommendations on their feeding, living conditions, grooming, behavioral health, and diet supplements. The establishment also provides advanced information on specific breeds and bird-related issues.
Highlights
For the Birds Avian Veterinary Hospital provides bird food, medications, and toys for bird owners to make orders which are delivered to their homes.
The hospital offers wing, beak, nail trims, and other grooming services for birds.
The establishment insists that pet parents call to make appointments before visits, and they state that check-ins are not appointments.
Services
Emergency services
Examination
Microchipping
X-rays
Cultures
Gram staining
Bird grooming
---
Related Questions
---
Is It Legal To Declaw Your Cat In California? Eight cities in California have banned cat declawing within their territory. These include Berkeley, Beverly Hills, Burbank, Culver City, Los Angeles, San Francisco, Santa Monica, and West Hollywood. In these cities, there are penalties for veterinarians who declaw cats for reasons other than instances where it is a medical necessity.
How Much Does It Cost To Spay A Female Cat In California? It costs from $200 to $400 for a private veterinarian to spay a female cat in California. Private veterinarians are quite more pricey than lower-cost clinics, which charge less than $100 for the same procedure. However, additional factors like overnight stays and blood tests also affect the cost.
How Much Does It Cost To Neuter A Dog In California? It costs between $70 to $100 to neuter a dog in California. This price depends on factors such as their weight and breed. For instance, you can neuter dogs under 20 lbs for $73, while neutering dogs between 50 to 90 lbs costs $107.