Dana Perino, Fox News anchor and former White House Press Secretary, announced that her 9-year-old dog, Jasper, died of cancer on September 4, 2021. The Hungarian Vizsla, who is known as "America's dog" by Fox News viewers, was often seen in Fox's The Five and America's Newsroom. The pooch was also the subject of Perino's book, "Let Me Tell You About Jasper".
Perino posted on social media that her beloved dog suffered from fast-spreading cancer. She stated, "It is with broken hearts that Peter and I have to let you know that Jasper, America's dog, died. He left us sooner than we'd ever hoped. We got to send him off – talking about all the fishing he can do in heaven."
She added, "My apologies if this post feels impersonal – so many of you have helped us raise Jasper to become the wonderful, hilarious, legend that he was. It would be impossible to reach all of you as I'd like to – truly a dog never been so loved and supported."
Fans of the show had shown their support for both Perino and her husband, Peter McMahon, and an outpouring of grief and condolences were given to the couple through social media.
America's Dog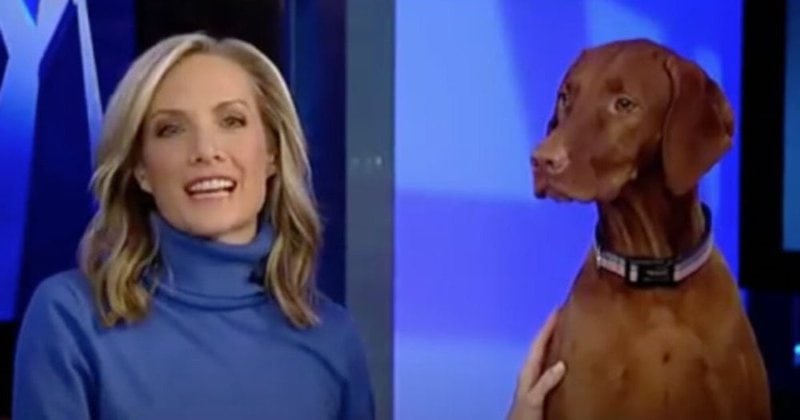 Jasper was introduced to The Five when he was just a puppy and is often sporting a colorful bowtie or necktie looking intently down the camera. He quickly became a sensation on the Fox program co-hosted by Perino, getting recognized more than her when they were out for walks in Central Park.
Perino, who is a lifelong dog-lover, adopted Jasper after the death of Henry, another Hungarian Vizsla, in 2012. She and her husband were both crushed with grief over Henry's death that they decided to adopt Jasper several weeks after the former's death.
Since then, Perino has shared Jasper's antics and capers with her viewers showing videos of him galloping on the beach and riding shotgun in the sidecar of the couple's Harley-Davidson motorcycle. People truly fell in love with the dog who has half of his left ear missing that was probably bitten off by a sibling inside the womb, lovingly referred to as his "Lil" ear.
Some fans of the show also regularly contributed photoshopped pictures of Jasper showing him in various events, such as the Presidential debate, the US Open, and the World Cup. But, one of the most treasured gifts Perino received was a portrait done by former US President George W. Bush of the dog when he was just a puppy.
Goodbye, Jasper
Perino wrote of Jasper's passing in an emotional blog on the Fox News website entitled, 'Goodbye, Jasper' reminiscing about the endearing personality and habits of Jasper, as well as, the special bond formed by her Fox colleagues with her dog.
She also wrote that she was buoyed by the outpouring of support she received from friends, colleagues, and fans and she would truly miss the years she spent with Jasper, writing, "I'm better for having known him and to have held him as we say goodbye."