Dogs are known as "man's best friend." But do you really know your dog? Some dog owners might be surprised to learn the cost of a DNA test for their pets. The tests can range in price, depending on the company you use and the type of test you choose.
There can be many reasons to get your dog tested; for example, you may want to rule out gene mutations, you may want to optimize its nutritional needs, and you may want to find out its behavioral tendencies and what to expect as it grows up according to its genetic disposition.
You can expect to pay between $55 and $190 for a dog DNA test kit that you can do at home. The more expensive kits provide improved breed identification and test for more genetic markers and health conditions.
Let's take a closer look at some of the different types of dog DNA tests and their costs.
What Are The Average Costs?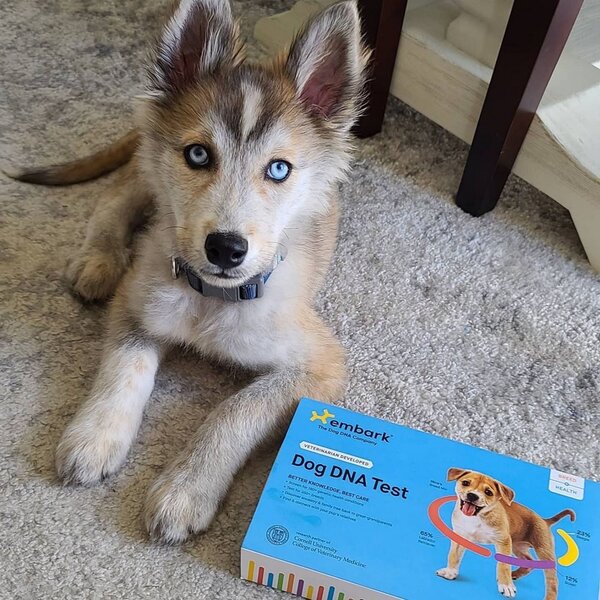 You can expect the average cost of a DNA test to be anything between $100 and $300. This fee is applicable if you choose to get a blood-based DNA test done by the vet. However, you can also choose to buy a DNA test kit that will cost you between $30 and $70, along with additional shipping costs. There can be a few other factors determining the cost, and they are:
The type of testing done; cheek swab or blood sample.
The test is not performed in all vet clinics, and thus the location of the clinic matters and may make a difference to the costs implied.
The veterinarian's fees.
The only downside to getting a test done at the vet clinic is the fact that you have to pay the entire price, even if your test results are not clear and definite.
2 Popular Options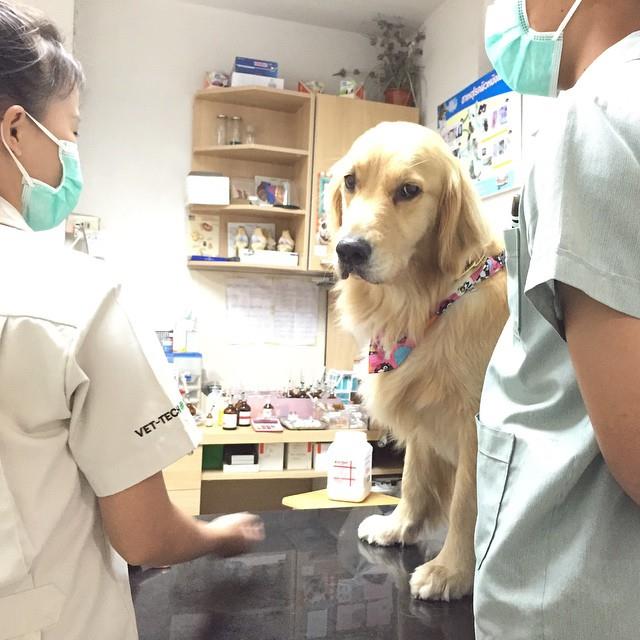 Most pet parents resort to DNA test kits because they are only curious about the background of their dog. DNA test kits are readily available online, and you can choose whichever brand you wish to. However, knowing the brands that are popular will not harm anyone, so let us take a look.
1. Wisdom Panel 4.0
This is the dog DNA test kit to opt for if you are on a budget. You can't call it a cheaper option, but at $85, it is still more affordable than the other options with the same features.The best feature of this test kit is the fact that you can test purebreds, mixed breeds as well as designer breeds with the kit. More than 250 breeds can be tested with the help of this kit. That makes it a one-stop solution for all your concerns.
Features:
Three-generation breed identification
You can trace back the ancestral line of your puppy to its great-grandparents by using this test kit.
Expected weight
You can find out the possible weight that your dog may reach in adulthood. This will help in finding the right nutritional choices to maintain its health and activity levels.
EIC testing
You can rule out the possibility of EIC, a genetic disorder in which a dog collapses after intense activities.
2. Embark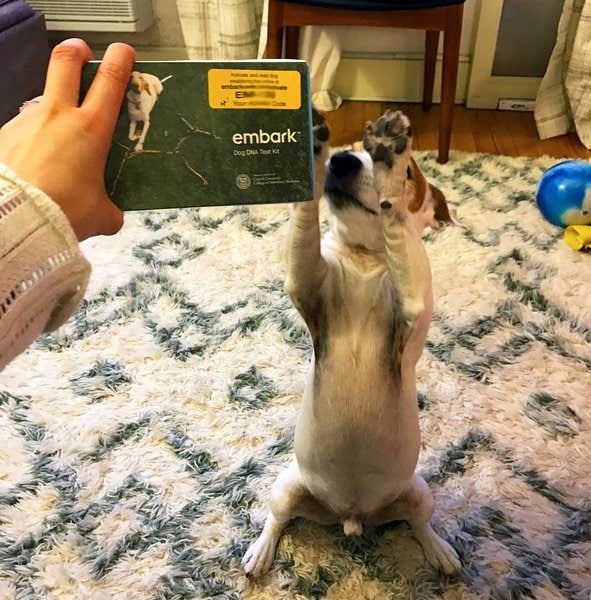 If budget is not a concern for you, then you can always opt to Embark. It is priced at $200, and it is worth every penny. Some of its brilliant features are:
Customized vet reports
With this test, your vet will receive customized DNA reports of your dog that will be able to indicate possible health concerns to be addressed at the earliest.
160 mutation tests
With the Embark test kit, you can get your dog tested for 160 genetic mutations so that the right measures are taken at the right time.
Absolute accuracy
Embark happens to be the most accurate DNA test kit for dogs and has a huge and favorable position in the genetic market.
Final Thoughts – Is It Worth the Investment?
With the DIY dog DNA test kit, it's really simple to get your pooch's DNA tested. Give it a shot, and let us know what you think!