For the first time, the AKC/USPCA K-9 Detection Dog Challenge is airing on ESPN on November 28, 2021. Twenty police dogs across the United States have competed in the event held November 15, 2021, at the PNC Arena in Raleigh, North Carolina.
Hosted by the American Kennel Club and the United States Police Canine Association, it features the cream of the crop of America's narcotics and explosives detection dogs. It aims to demonstrate how these dogs play an essential role in keeping the country safe.
Ten dog teams each for narcotics and explosives detection competed to see which one was the quickest in finding their respective substances. In this case, being illegal narcotics and explosive materials. The ten were chosen from over 100 teams that applied for the competition.
AKC Executive Secretary Gina DiNardo said, "we are thrilled to host this exciting event with the USPCA. It's amazing to see these dogs in action and show the viewers their training and precision. We can't wait to share it with the ESPN 2 audience."
Competing Dogs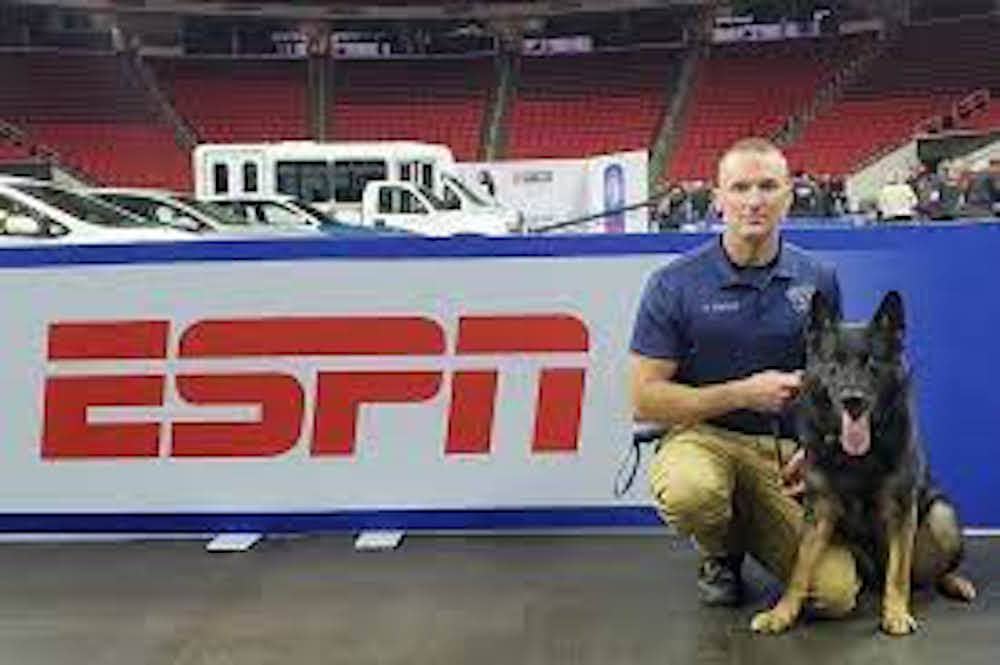 Breeds range from German Shorthaired Pointer to Belgian Malinois and to Weimaraners. They are tasked to navigate obstacles and various distractions to find the hidden substance. Scoring is based on three things: their accuracy, how the dogs alert their handlers where the substance is, and the ability of the dog and their handler to accurately tell the judges where it is hidden.
Among those competing are Officers Lucas Timmons and his partner K-9 Burt from the Chattanooga Police Department in Tennessee. Officer Timmons signed an agreement prior to the telecast not to reveal the winner. But, K-9 Burt did not do such a thing and is willing to accept a steak or a bone biscuit as a bribe.
Police Officer Brian Roussell and his Labrador partner K-9 Sarge from Rochester, New York, compete in the explosives division, and their colleagues cannot wait on how the two would finish.
Two teams from Illinois made the grade: K-9 Chaos from Springfield and K-9 Kye from Charleston. And a hometown favorite, K-9 Peppers from the Raleigh Police Department, also competed in the explosives event.
Dog And Police Teamwork
Police around the world have used the expertise of a dog's nose to detect various substances to help them in keeping neighborhoods safe. Dogs are trained rigorously, and each one is specifically tasked to detect a certain odor, like illegal drugs or chemicals associated with bombs.
Detection dogs work closely with their handlers are often seen in airports, train stations, and large-scale events like concerts and sports games.
Every dog is said to have a sniffing ability 10,000 to 100,000 stronger than humans. But not all breeds are suitable for this kind of work.
Kim Cooper of the Ottawa Valley Search and Rescue Dog Association (OVSARDA) said that a dog must have "an inherent drive, high energy levels, an obsession with a reward – typically a toy – and a great degree of focus" to be considered as a candidate for the police canine unit.