California's Bay Area is experiencing a shortage of veterinarians and nurses, causing some hospitals to decrease intake admissions for emergency services.
Dr. Jennifer Scarlett, President of the San Francisco SPCA, is worried about the situation with their Fillmore Street clinic suspending both overnight emergency assistance after 8pm during the week and emergency care on the weekends.
She says there is a shortage of veterinarians in their area because there are more veterinarians retiring than there are enrolling in veterinary medicine. The number of nurses is also in short supply because "the average career lifespan of a veterinary nurse is only 5 years", she noted.
Dr. Scarlett added that the coronavirus pandemic greatly reduced the number of hours of their employees could work. "We just have scaled back to really what our staff can handle", she said.
San Francisco Residents' Challenge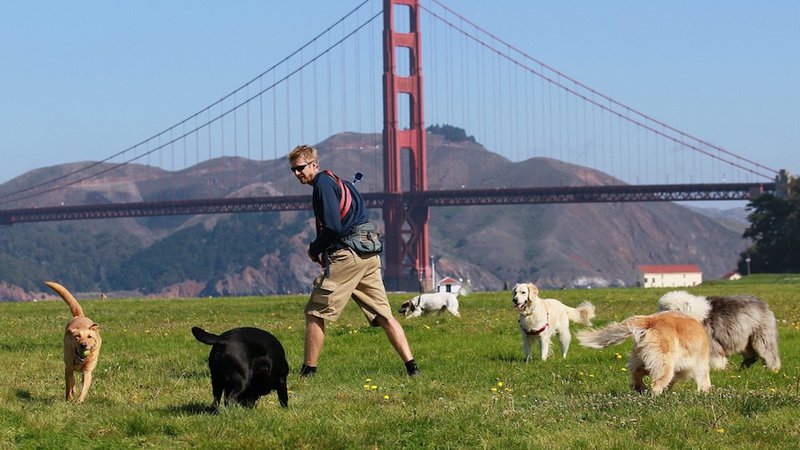 Lauren Avenius recently moved to San Francisco with her dog, Jack, and started searching for a veterinarian in the area. "About 2 months ago, I started looking for a vet in our neighborhood and I couldn't find any single vet in the city right now that is taking on new animals." She is worried for Jack, especially during an emergency case.
Another San Francisco resident facing a challenge is Jessica Chiu, who works from home full time since the pandemic started. She adopted her dog Twila recently and said it was her lifelong dream to own a dog, "Grew up always loving dogs, never had a dog, wanted a dog."
Chiu said finding a veterinarian in the city is very difficult and revealed she has to travel all the way to Oakland, which is around 12 miles away, just for Twila to be checked.
Nationwide Shortage
The shortage of veterinarians is not only felt in the Bay Area but nationwide as well. While the effects of the pandemic are slowly being lifted, those in the profession are still having a hard time. Stress in their workload remains high due to new workflows, operating procedures, and safety protocols brought about by the pandemic.
One proposal being studied is the use of telemedicine. Mark Cushing, founder, and CEO of the Animal Policy Group is a proponent of this solution and says, "The access to care issue is acute for people who don't have a vet." Cushing said that the new pet owners and those without a veterinarian could benefit from telemedicine by getting some basic advice.
Dr. Scarlett agrees, saying telemedicine could greatly reduce the challenges, adding that roughly 80% of the emergencies they receive are not considerably critical.
Others disagree though with this proposal. Dr. Karl Jandrey from UC Davis School of Veterinary Medicine said that veterinary telehealth cannot establish client-patient relationships merely by telephone or other electronic means.
Jandrey also differs from Cushing's suggestion to increase veterinary school sizes and giving more responsibilities to veterinary technicians. He said, "It would require a whole new school, whole new licensing, and a whole new think of the veterinary profession."
In the meantime, pet owners would just have to deal with the situation with lots of patience until a practical solution comes up.