When your dog goes missing for over 5 years, your chances of getting them back are close to zero. But for one family in Millbury, Massachusetts, their prayers were answered when they found their dog five years after the dog wandered from home.
About five years ago, Renee Perry's 18-year-old Basenji mix named Bay escaped from her brother's home in Massachusetts and disappeared for what they assumed would be forever.
Capturing Bay, The Lost Dog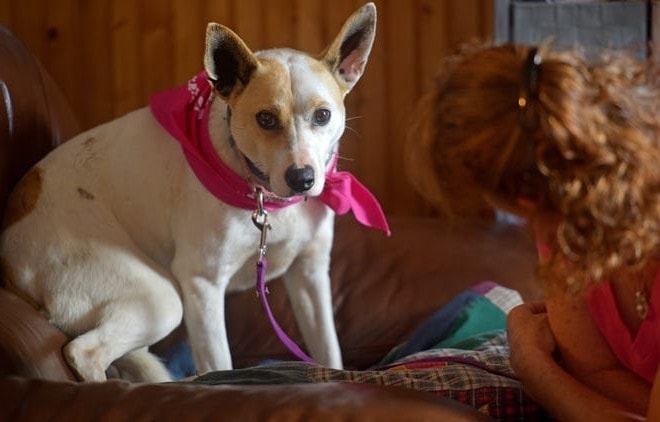 Some residents of Needham started noticing extra dog poop in their yard. Surprised and curious about the extra poop, they decided to set up a closed circuit TV camera to find out who was messing their yard. With the help of the camera, they discovered that the poop came from a White Basenji mix who used to frequent their yard.
Initially, the residents assumed the canine belonged to someone in the neighborhood who allowed their dog to roam around. Sometimes, they even left food out for the dog. After some time, however, they decided that they needed to catch the dog.
The Needham residents tried capturing the dog by setting up a trap, which failed to work in the end. The dog, however, remained a frequent visitor to their yard.
At some point, a Needham resident reached to Missing Dogs Massachusetts after seeing a photo of Bay on a Needham Community page. However, after contacting the resident, Matthew of Missing Dogs of Massachusetts discovered that the dog in question was not Bay.
After being contacted by the residents on whose yard a stray dog was showing up frequently, Matthew and another volunteer decided to set up another trap. This time, Bay was caught in the trap early on Tuesday morning, April 6th, 2021, as she went into the yard for a free meal.
Reunited With Owner Soon After Being Captured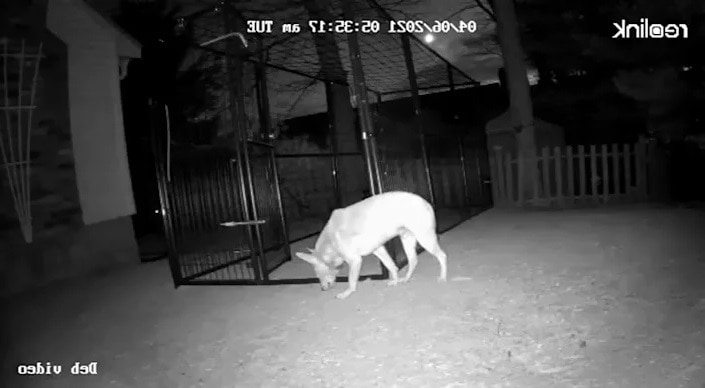 Initially, Matthew and his team assumed that the dog belonged to someone in the area because Bay appeared to be well-fed. Upon closer infection, however, they discovered that the dog was really dirty and was covered with ticks.
Matthew took Bay to a local veterinary hospital where she was given several baths. She also needed to have a collar cut off since it had grown too tight around her neck. After the dog was cleaned up, Matthew and his team scanned Bay's microchip, leading to their discovery that the dog had belonged to Perry.
At the point of writing this, Bay had been reunited with her family and was already adjusting to life at home after spending 4 years in the streets. After spending so many years wandering and freeloading, Perry is doing everything she can to make her dog comfortable again.
For Perry, getting reunited with her lost dog was such a great moment, because she hadn't stopped worrying about Bay and wondering what had happened to her.