A man from Dallas, Georgia, was arrested on November 8, 2022, for breeding and training 106 Pitbulls in his home to be used for dog fighting.
Vincent Lemark Burrell, 55, was under investigation for some time by the Paulding County Sheriff's Office for operating a massive dogfighting enterprise. He was arrested without incident and was charged with one count each for aggravated animal cruelty and dog fighting.
The sheriff's office is expected to charge Burrell with additional counts totaling over a hundred, as the case is being further investigated. He is being held without bond in the county jail.
Dogs In Appalling Conditions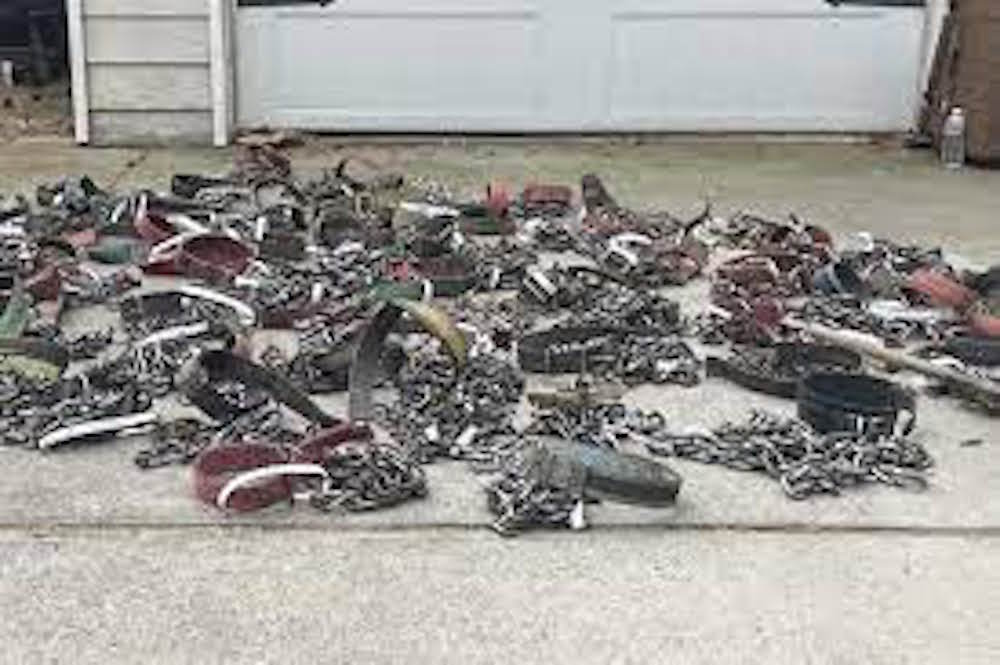 When detectives arrived at Burrell's house, which is situated 30 miles from Atlanta, they found some Pitbulls that were gaunt and bony, while some were powerful with aggressive behavior towards the other dogs.
There were also other dogs left outside for days, and some of them were tied to trees and metal stumps fastened in the ground. Most were heavily tied with thick collars and heavy chains.
Pitbulls were also found in the basement, where an overpowering stench from feces and urine forced the authorities to wear some protective gear.
"Conditions where dogs were being housed, both inside and on the exterior of this property, were not fit for humans, much less dogs," a statement released by the county sheriff said.
All the dogs were found to be unvaccinated from various diseases, and there was no sign that they had been given any care by a veterinarian in the past.
"The sad part is that the vast majority of these animals just craved the love and attention of the deputies and detectives that were on the scene," added the sheriff's office.
The Pitbulls were transferred to various shelters where they could be given proper attention.
Sheriff Gary Gulledge said he is thankful that the dogs are finally safe. "The dark and sinister world of dog fighting is a despicable culture that has no place in our world," he said.
Dogfighting In The US
Dog fighting in the United States is a federal crime in all 50 states. But, according to the Humane Society, it is estimated that there are still approximately 40,000 people who are professionally involved in this activity and another 100,000 who engage in street dog fights.
Some people are attracted to this illegal activity because of the big prize money involved. A single fight would typically bring in $20,000 to $30,000 in winnings distributed among the participants, with the most significant win ever recorded estimated to be $500,000.
Dogfighting was once legal in the country until a law was passed in 1976 that made it a felony. Over the years, additional amendments were added to the law to avoid any loopholes that would-be offenders would try to skirt around.
In 2014, the Animal Fighting Spectator Prohibition Act was passed, wherein attending an organized animal fight will cause violators to face up to one year in prison, with additional three years if a minor is brought into the event.
To combat this illegal and sadistic practice, the Humane Society offers a reward of $5,000 to any person who reports the crime, provided it leads to a conviction.