I
When Brandy Fowler met a 15-year-old Labrador Retriever named Whiskey, it was immediately apparent that Whisky didn't have long to live. Still, Fowler made the decision to foster Whiskey.
When she later took Whiskey to the vet, she discovered that the dog had numerous problems, and realized that she was Whiskey's only hope. With that realization, she decided to do everything within her ability to give Whiskey the best life, even going beyond her roles as a foster parent.
Fowler and her family have now created a bucket list that they are taking Whiskey through. The idea behind this is to make sure that Whiskey gets to experience all things he has never experienced before while he still has the time to do it.
Rescued From A High Kill Shelter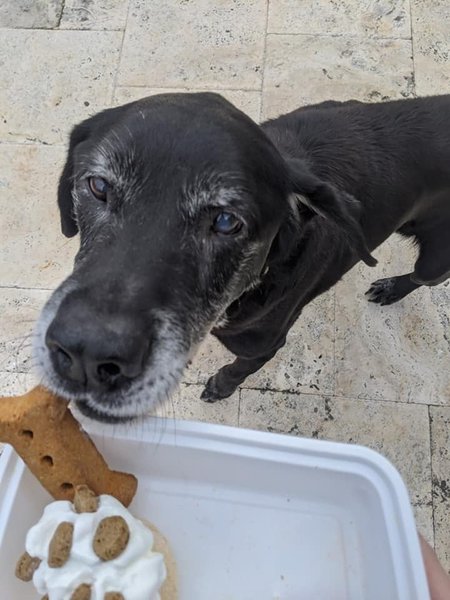 Whiskey and another dog were given a second lease on life when they were brought to Rescue Ranch in Statesville, North Carolina after being saved from a high-kill shelter. This is where Whiskey met Fowler, who works at Rescue Ranch as a part time employee. Rescue Ranch had just helped Fowler foster her first dog, and when she saw Whiskey, the organization gave her the opportunity to foster the Lab.
Fowler has a great love for Labs, and already has another Labrador of her own. Therefore, when given the opportunity to foster Whiskey, she quickly agreed and decided to give the senior dog the best life as good as she could.
After taking Whiskey in, she took him to the vet and was hit with some discouraging news. Whiskey was not in the best shape, health-wise. He was found to be underweight and had a limp, a heartworm infection and splenic tumors.
Being a senior dog, treating these conditions was not going to be easy, but Fowler remained positive and ready to do what she could for Whiskey.
After the vet informed Fowler and her son that Whiskey's health conditions would not allow him to live for long, Fowler's son decided that they should create a bucket list of things they believed Whiskey had not had a chance to experience. Taking inspiration from the fun activities they had done with their other dogs, they came up with a bucket list for Whiskey.
Living His Best Life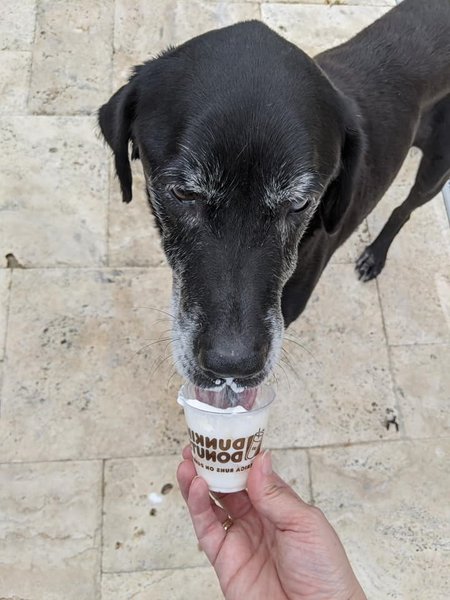 Ever since, Whiskey has been happily checking activities off his bucket list. At the point of writing this, Whiskey has already appeared on TV, had an ice cream Sundae treat, gone swimming, eaten homemade cookies, explored flower gardens, painted a picture and gone to a bar.
The Fowlers hope that Whiskey still has time to check off everything of his bucket list, which includes other activities like visiting the beach, visiting a racetrack, enjoying popsicles at the poolside, and celebrating his birthday.
After falling head over heels with Whiskey, the Fowlers have finally adopted him officially on May 12, 2021, and are going to be spending the rest of his days with him, giving him the love he deserves. The Fowlers hope that sharing Whiskey's story will show other people how rewarding it can be to foster or adopt a senior dog.