About PupBox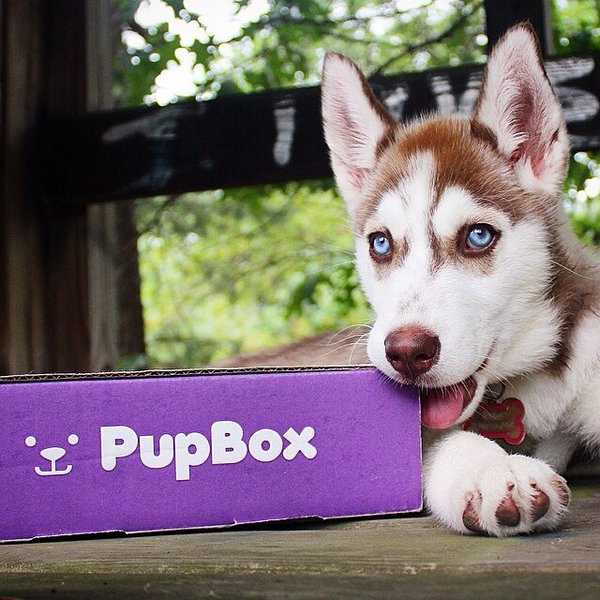 It is every dog parent's dream for their adorable pooches to get the best care possible while growing. And with the PupBox subscription service designed to provide pooches with quality canine accessories.
PupBox is, undeniably, one of the household names when it comes to pet subscription services within the States, and their social media following largely reflects this. At the time of writing, the official PupBox's Instagram page has over 359,000 followers. And the over 60,000 likes on PupBox's Facebook page are a great indicator of the quality of service provided by this brand.
In this review article, we'll be taking a look at an overview of the PupBox brand, how PupBox works to ensure dogs get personalized monthly boxes packed with canine treats, toys, and other essentials for every stage of the pooch's life, the various subscription plans, and their pricing. We've also included a comprehensive competitor comparison to see how PupBox fares against other top pet subscription services on the market.
Overview Of PupBox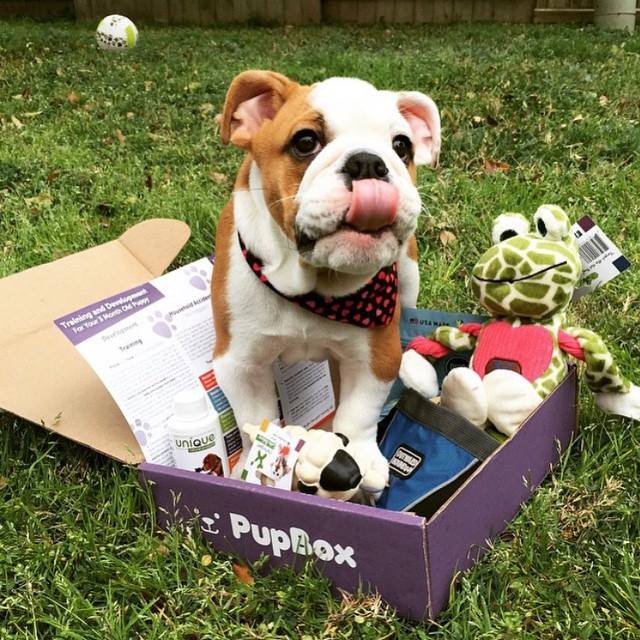 PupBox was founded in 2014 by pet parents, Ben and Ariel Zvaifler, with inspiration from their three-year-old fur daughter, Maggie. Its establishment of the brand was necessitated by the need of dog parents to spoil and please their pups while catering to their pooch's constantly changing needs.
The PupBox brand is a subscription-based service that sends out gift boxes to customers on a monthly basis. Each PupBox package typically contains personalized toys, treats, chews, and accessories based on information provided during registration.
Items included in the PupBox packages are sourced from either the United States or Canada, so as to ensure compliance with safety guidelines. Food items contained in PupBox products are formulated to conform to Petco nutritional standards, and as further proof of quality, these products are typically tested on other pooches before being shipped for delivery.
PupBox was featured on Shark Tank in 2016, with the brand pitching for and winning the prized investment of $250,000. Today, the PupBox brand has been acquired and incorporated by renowned American pet retailer, Petco.
Pros
Helps busy dog parents to save effort and time.
Items in each PupBox are customized to suit each dog's specific needs.
Product discounts are offered throughout the year.
Each PupBox package contains a useful training manual that can be helpful for first-time dog owners.
PupBox products are ideal for dogs suffering from allergies.
Fresh packages are delivered on a monthly basis.
PupBoxes offer great variety.
PupBox items are sourced within the United States or Canada to guarantee safety.
Cons
Items in PupBoxes cannot be cherrypicked by customers prior to shipping.
PupBox is relatively on the pricey side compared to other pet subscription services.
Automatic renewal of subscriptions may catch customers off-guard.
How Does PupBox Work?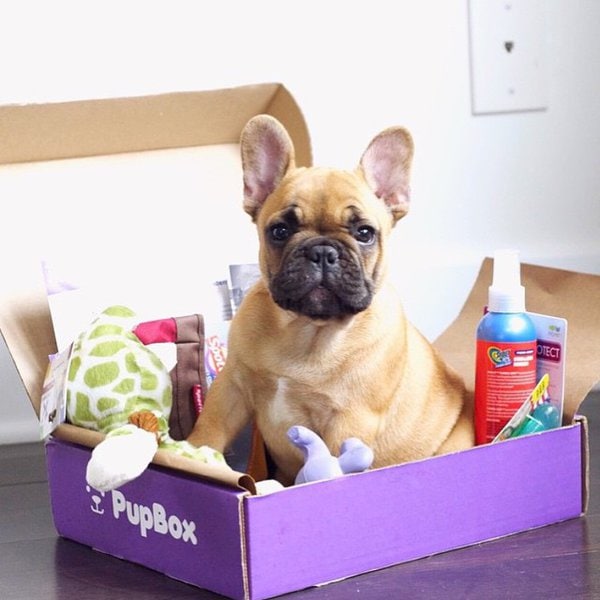 The PupBox service is subscription-based, with new users having to register for this service via the company's website. Existing customers can also log in and manage their accounts through the PupBox homepage.
While signing up, users are typically required to provide certain information about their furry friends, as this will be used in customizing the contents of each PupBox.
The requested information typically includes the pooch's name, birthday, gender, size, coat type, and allergies (if any). There is also an option for additional notes to provide other relevant information.
Once a user profile has been created, customers are then required to select from any of the four available subscription plans, which can either be monthly or 3-month, 6-month, and 12-month plans.
Prices for each individual plan vary, but generally, the longer the plan, the lower the amount a customer will have to pay. Customers have the option of paying, either with a credit card or PayPal.
After the subscription plan has been processed and the payment confirmed, the PupBox package is prepared for shipping. Delivery times vary, but boxes are typically shipped within one week after an order has been made, after which the package will take between 5 to 10 days to arrive at the address provided during registration.
Contents of the PupBox packages vary with each shipment, but they can generally be classified into four broad categories: toys, treats, chews, training aids, and useful accessories such as grooming or cleaning essentials.
Training tips typically contained in PupBox include lessons such as:
Crate training tips
Puppy-proofing a house for dogs that tend to chew a lot
Potty training tips
How to teach various dog commands
PupBoxes are sent out on a monthly basis, and there are packages for every stage of a dog's life – from newborn puppies to senior dogs aged 11 years and above.
PupBox Review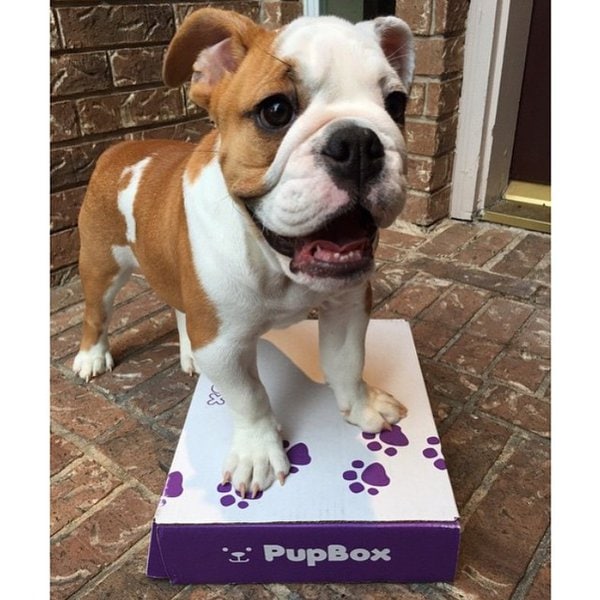 PupBox delivers exactly on its promises to customers – providing dogs with the essentials needed to ensure a smooth transition from puppyhood to adulthood. And while most other pet subscription services will stop at providing just toys and treats, the training guide included in PupBoxes helps pet parents ensure their furbabies stay on their best behavior at all times.
Treats and toys found in PupBox packages are carefully selected and tested to ensure that they pose no health risks to dogs. Because of the potential health risks associated with dogs eating rawhide chews, these are conspicuously left out of PupBox packages.
That said, items in PupBoxes aren't manufactured in-house, but each toy and treat is sourced and gotten from reputable manufacturers based in the United States.
To further ensure each pooch's safety, PupBox makes a provision for dog owners to enter their pooch's allergies (if any) while signing up, and this is subsequently taken into account when putting together the boxes.
What Happened To PupBox After Shark Tank?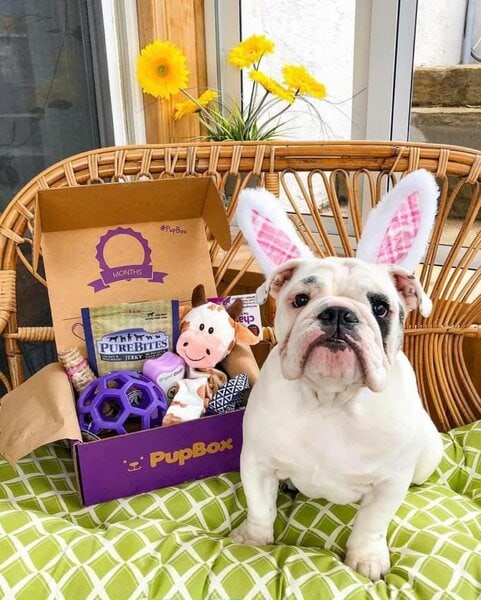 Shark Tank, just as the name suggests, is an award-winning, entrepreneurial-themed American TV show that features a group of self-made tycoons who are on a quest to invest in American businesses and products with a great deal of potential.
PupBox owners, Ben and Ariel Zvaifler, were featured on the Shark Tank in 2016, pitching their pet subscription service to investors, seeking an investment of $250,000 for a 10% stake in their company. The pitch was successful, with investor Robert Herjavec agreeing to provide the said funding in return for a 15% stake in the company.
In November of 2017, PupBox was subsequently acquired by Petco, one of the largest pet retailers in the world, and this, in turn, led to everyone at PupBox becoming a part of the Petco company.
PupBox made over $275,000 worth of sales in the first full year of business (2015), and sales subsequently increased to $700,000 the following year (2016).
The PupBox brand has grown from strength to strength after featuring on Shark Tank and being acquired by Petco. The brand's social media presence witnessed a massive skyrocketing, and PupBox has continued making a significant amount of sales on a yearly basis.
Is PupBox The Same As BarkBox?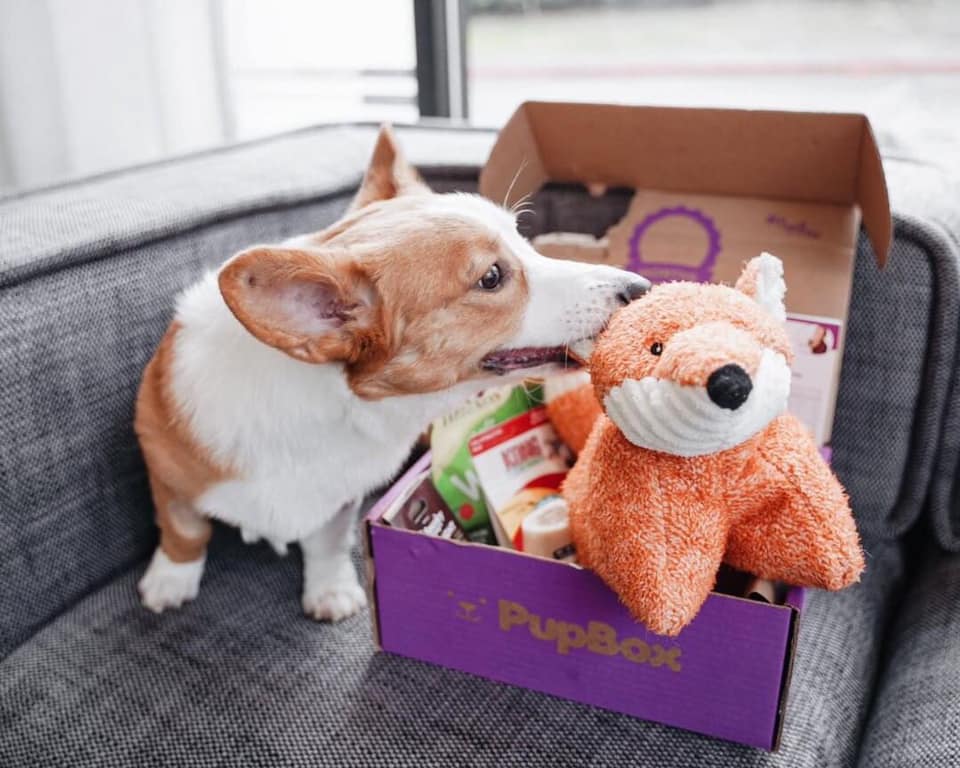 One common misconception among dog owners and those who aren't really familiar with the pet subscription service scene is that PupBox and BarkBox are both run by the same company, but this is not true!
While both PupBox and BarkBox are both pet subscription services that deliver monthly boxes containing treats, toys, and other accessories to dogs, they are operated by completely different corporate entities.
Both brands have similar modes of operation, as they both work within the same pet niche – and it's easy to get confused by the 'box' in both their names. That's where the relationship ends.
How Do I Cancel My PupBox Subscription?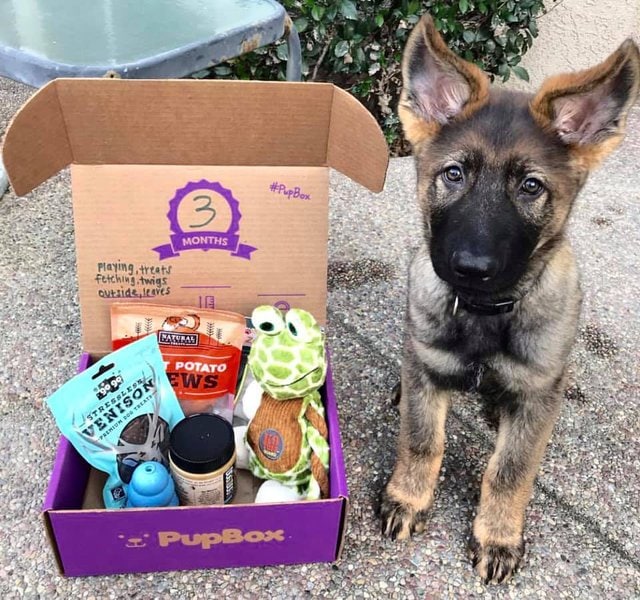 Existing users can cancel their PupBox subscription by signing into their user account via the PupBox website.
Subscriptions can be canceled at any time. However, if a customer cancels his/her membership prior to the expiry of his/her plan, this customer will still be charged for and receive all of the remaining boxes from the selected plan.
Canceling a PupBox subscription before completing the term will, however, ensure that customers do not get automatically renewed at the end of the subscription period. Users' credit cards will be charged on the same day every month for the duration of the subscription plan, and once this plan expires, it'll be renewed automatically for the original duration.
Who Is PupBox For?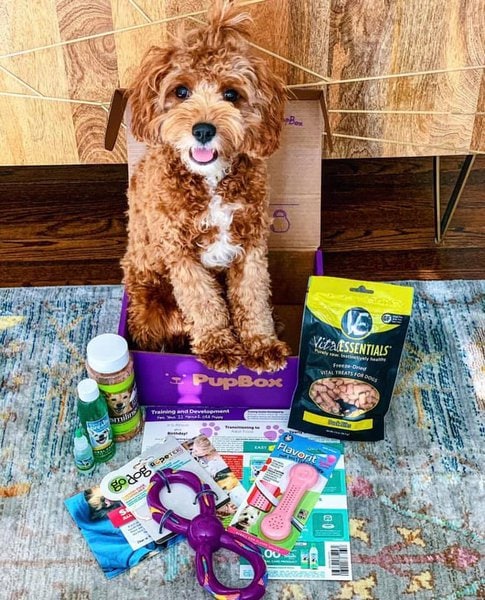 The PupBox service is intended for dogs of all breeds at different stages of their lives. Four dog age categories are recognized by the PupBox team and will typically be used in putting together packages including:
Puppy: from newborn to 6 months of age
Young Pup: from 7 to 18 months of age
Grown Pup: from 1.5 to 6+ years of age (this varies by size)
Senior Pup: from 7 to 11 years of age and older (this varies by size)
The PupBox subscription service is ideal for pet owners who are too busy to shop for and pick out gift items for their furry friends.
Additionally, first-time dog owners who have no idea where to start when it comes to picking toys and treats for their canine buddies can easily subscribe to the PupBox service. And the time taken to craft each package separately is bound to cater to each dog's individual needs.
Comparison: PupBox VS BarkBox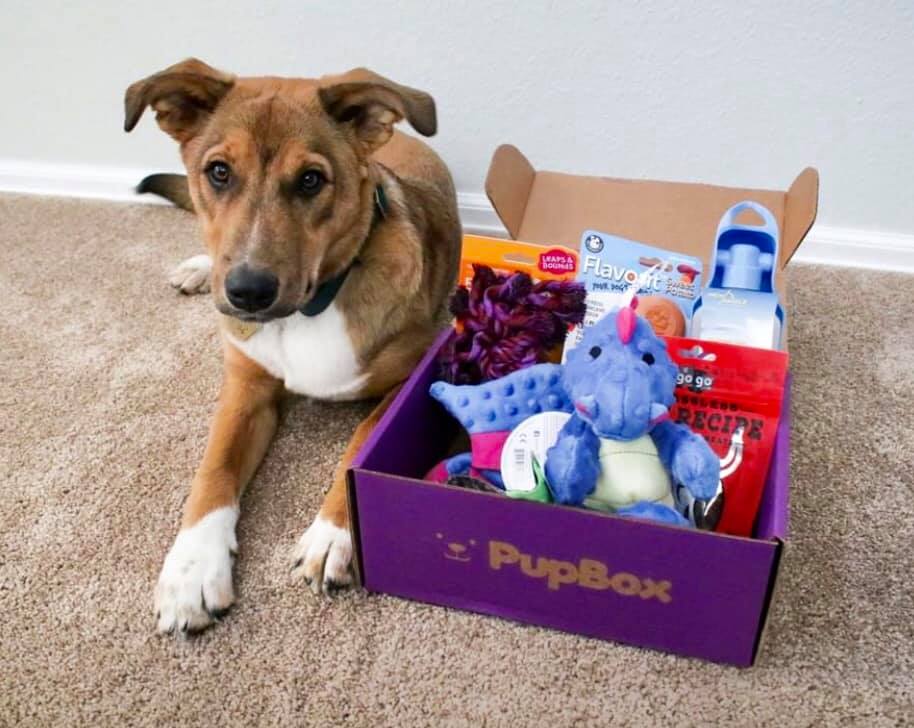 The pet subscription service is a lucrative market, and there are several brands out there with a mission similar to PupBox's – to help pet parents navigate the challenges and celebrate the joys of every stage of their pup's lives. However, one pet subscription service that stands above the rest and which can be said to be a direct PupBox's competitor is BarkBox.
Like PupBox, BarkBox is a subscription service responsible for delivering customized and hand-picked toys and treats to your pooch's doorsteps every month. And with a growing customer base estimated to be over 1 million pooches per month, BarkBox is easily one of the major players in the pet subscription service.
Similarities and notable differences between both the PupBox and BarkBox pet subscription services are outlined below, and this will help make an easier decision on which monthly gift box is right for your canine buddy.
Similarities
Deliveries are done on a monthly basis.
Both companies source their treats from either the United States or Canada.
Both brands offer free deliveries within the United States, but BarkBox slightly takes the edge when it comes to delivery speed.
Both PupBox and BarkBox cater to dogs of all ages, although PupBox started out with a focus on puppies.
Contents of both monthly boxes basically include toys, treats, and chews; the content in both boxes typically ranges from between four to seven items.
Differences
Monthly PupBox deliveries typically contain age-appropriate training tips for pups, but this isn't available with BarkBox.
PupBox is slightly more expensive than BarkBox, although the price differences aren't exactly large enough to be considered a deal-breaker.
BarkBox offers more variety with its available plans compared to PupBox.
BarkBox manufactures its toys in-house, while PupBox toys are sourced externally.
How Much Is PupBox?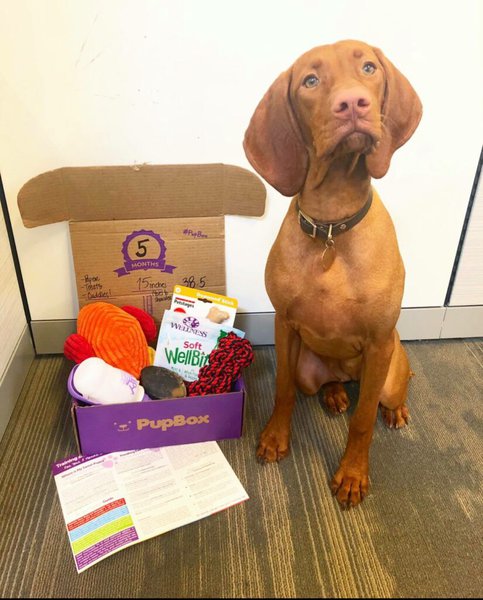 PupBox is one of the more expensive pet subscription services out there, but the cost of the products is reasonable when one takes into account the quality of the service that is being offered.
Prices for the PupBox subscription are tiered, with the prices for each tier influenced by the number of months the subscription will run for. That said, the PupBox subscription service operates on four tiers. These tiers, along with their respective prices, are outlined below:
1-month plan: pricing starts at $39 per box
3-month plan: pricing starts at $34 per box (13% savings per year)
6-month plan: pricing starts at $32 per box (18% savings per year)
12-month plan: pricing starts at $29 per box (26% savings per year)
Payment for each PupBox plan is done on a monthly basis, regardless of the duration of the plan.
The relatively higher prices of the PupBox packages, compared to other pet subscription services, can be attributed to the fact that customers will be getting additional accessories and training guides that are tailored to a pup's age; these are usually absent in most other pet boxes.
PupBox Reviews: What Do Customers Think?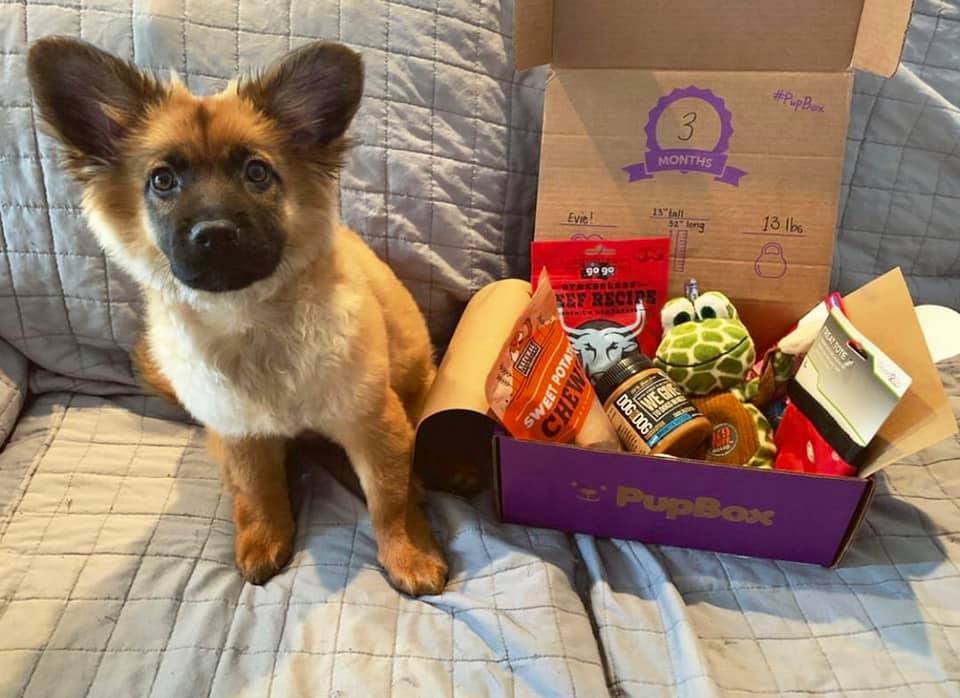 A product is only as good as what its users think; hence, to determine the quality of the PupBox product, we examined feedback from users of this product, and this is what they had to say.
Customer testimonials on the PupBox site are favorable, with a pet owner praising the treats in the PupBox package for 'helping to deal with their pup's teething woes.' Another satisfied pet parent praised the PupBox service for containing 'great advice and tips for their five-month-old Dogzilla.'
Pet parents had equally commended the selection and quality of items contained in the PupBox packages, as well as the inclusion of toys and treats that fit a dog's exact age was another feature that drew praise from satisfied pet parents.
PupBox reviews on the Best Business Bureau site, however, are worrying, with 19 of the 20 customer reviews awarded this pet subscription service only one star out of the possible five stars rating.
In a bid to understand the reason for the alarmingly low ratings, we delved deeper into the reviews and found out that the majority of the customer complaints revolve around how they keep getting charged, even after canceling their subscriptions. Some pet parents also expressed reservations about the quality of the treats and toys contained in PupBoxes.
In the words of a disgruntled customer, 'PupBox keeps sending boxes and charging even after canceling subscriptions,' while another customer complained about 'receiving treats and toys that their dog either didn't like or got spoiled easily.'
Is PupBox Worth It?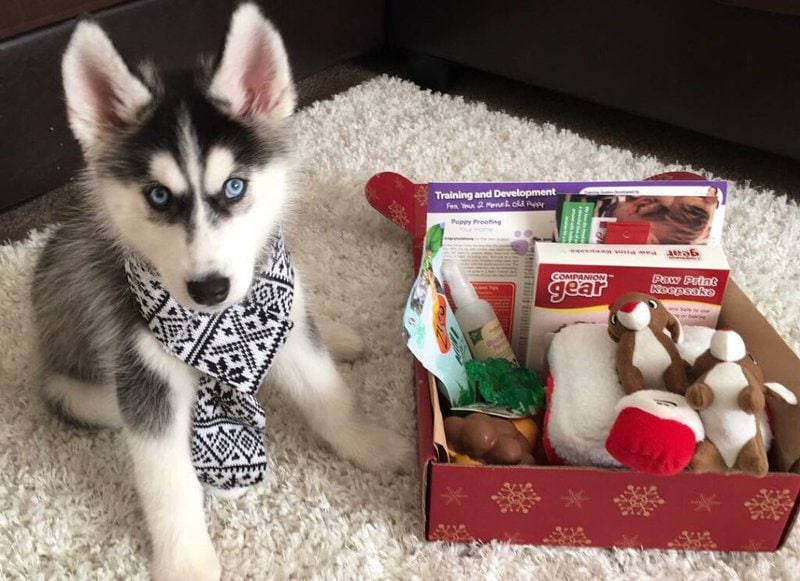 An answer to whether the PupBox subscription service is truly worthwhile boils down to what each individual customer desires in a gift box service for their pooches and whether these needs have been fully met.
Firstly, PupBox offers convenience for pet parents who are too busy to shop for treats and toys for their furry friends. However, the inability to cherrypick the contents of their pooch's boxes can be a real bummer. Pricing for the PupBox packages isn't also the most pocket-friendly out there, but users can save money by opting for any of its longer plans.
Customers can be assured that the contents of each PupBox package are carefully selected and designed to be suitable and healthy for each individual dog to its fullest extent. Additionally, the guidance and training tips contained in the PupBox packages are extremely helpful for new puppy owners.
All in all, the PupBox subscription service is one of the top dog subscription packages available on the market that offers customers great value for money, and this is one service we won't think twice about recommending to prospective customers.
PupBox Promotions And Discounts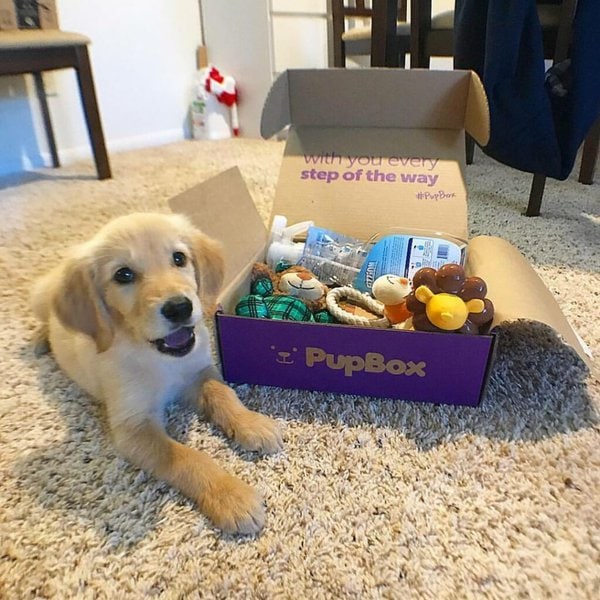 There are several promotions and discounts that have been put in place by this brand to ensure that customers can continuously afford PupBox products for all stages of their pooch's life.
Prices of PupBox packages – per month – typically reduce with an increase in the duration of the subscription service opted for by a customer.
Dog parents that choose to go for the 3-month plan – which costs $34 per month – will save up to 13% per year, when considering the fact that the price of subscribing for a single month is $39.
Customers can also opt for either a 6-month plan or a 12-month plan and enjoy savings up to 18% and 26% per year respectively.
Additionally, customers are eligible to get 50% off their first boxes by entering a promotional coupon code at the checkout point.
Deliveries within the United States are eligible for free shipping, but customers located in Canada will have to pay a $5 fee per delivery.
Where To Sign Up For PupBox?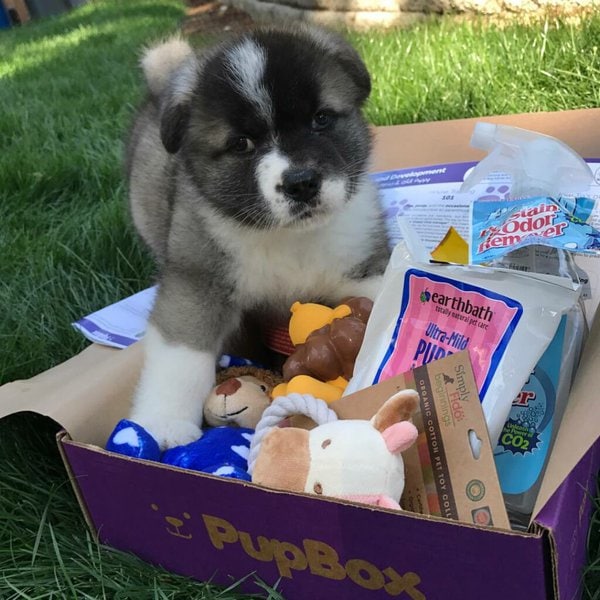 Signing up for the PupBox subscription service is straightforward, with users simply having to register via the company website. On the website's homepage, there's a 'Join' button that new users have to click to sign up for the PupBox subscription. Registered users can access their existing accounts by clicking on the 'Sign in' button.
While registering, customers must fill out a mandatory questionnaire with basic information about the dog. And once this is done, the credit card information is requested, after which users can then proceed to select the desired subscription plan.
FAQs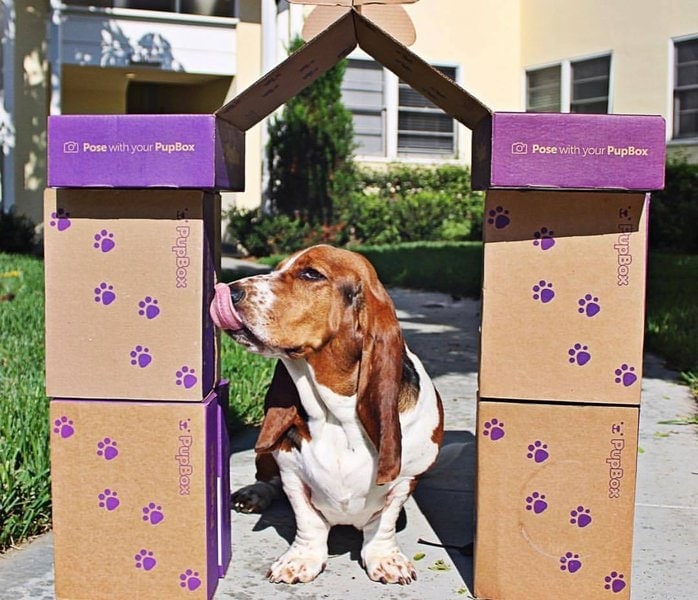 I Want To Skip A Month Of Pupbox, Can I Do So?
Users can skip a month of PupBox, although it isn't recommended to do so because each month of PupBox is carefully planned based on each pup's age and physical characteristics, with the boxes growing on each other.
I Have Dogs Of Different Ages. Will They Get The Same Content?
Contents of each PupBox are curated according to the information provided while signing up. Hence, if you enter different ages for your dogs, you can be sure that their boxes will contain content specific to each dog's age.
PupBox Sweepstakes – Petco Contest Official Rules
The PupBox sweepstakes contest is open only to the legal residents of the 50 United States, and product purchase isn't necessary to enter this contest or claim prizes. For more information on the Petco contest rules, you can refer to this FAQ guide on the company's website.
How To Contact PupBox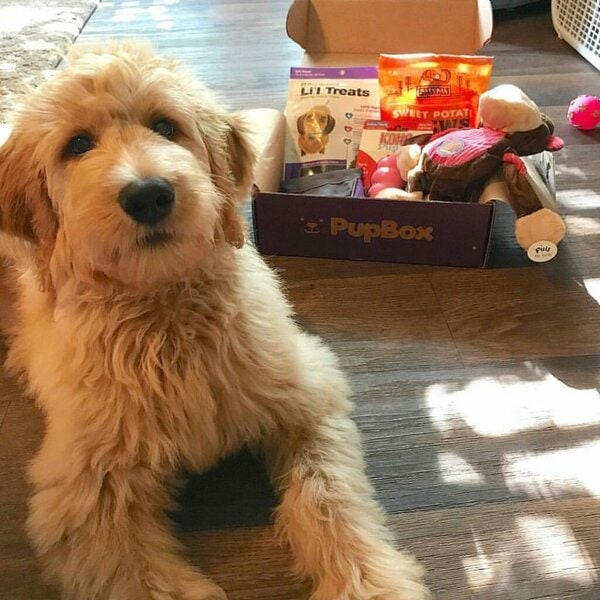 For inquiries unrelated to this PupBox review, you can contact the company via:
Phone Number: At the time of writing, phone service is unavailable
Email Address: info@pupbox.com
Mailing Address: 10850 Via Frontera, San Diego, CA 92127, USA
Social Media Platforms: