How big will your Labrador Retriever puppy grow into?
Estimate the adult weight of your Labrador Retriever puppy in 5 simple steps using our free puppy weight chart!

Below is an example of what you'll get as a result at the end of the calculation!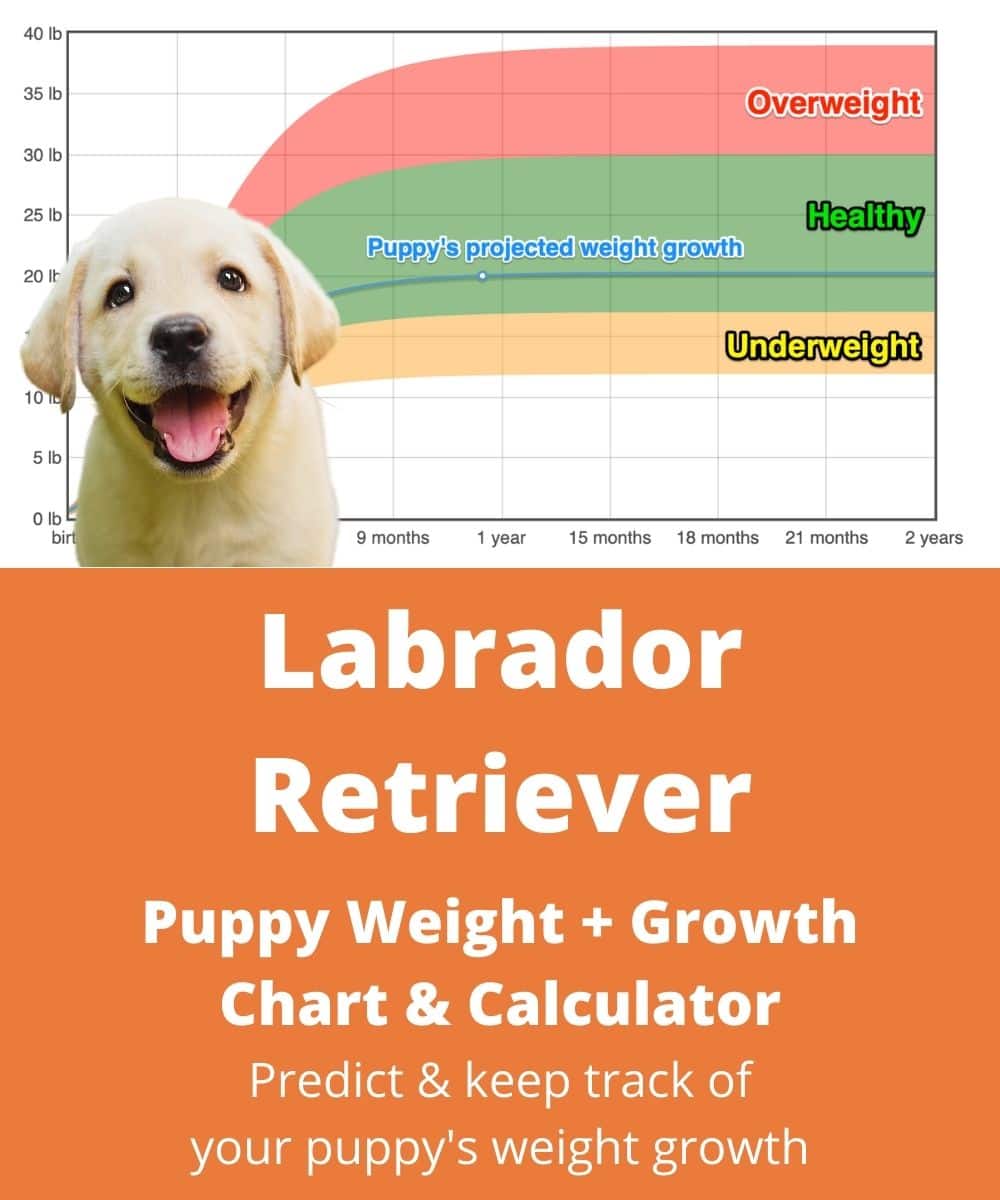 STEP 2
Date of birth
STEP 3
Weight
STEP 4
Recorded date
STEP 5
Gender
STEP 6
Results!
Please Note: Our Puppy Weight Calculator is meant for use solely as an estimation tool for the weight of a dog. Differences between individual dogs are not considered. If the accuracy of the weight of the dog is absolutely necessary, please use a scale. TheGoodyPet is not responsible for undesirable circumstances that may arise from an inaccurate measurement of the dog's weight using this tool.
Protect your beloved pets without breaking the bank
Quiz Time!
Below is an example of what you'll get as a result at the end of the calculation!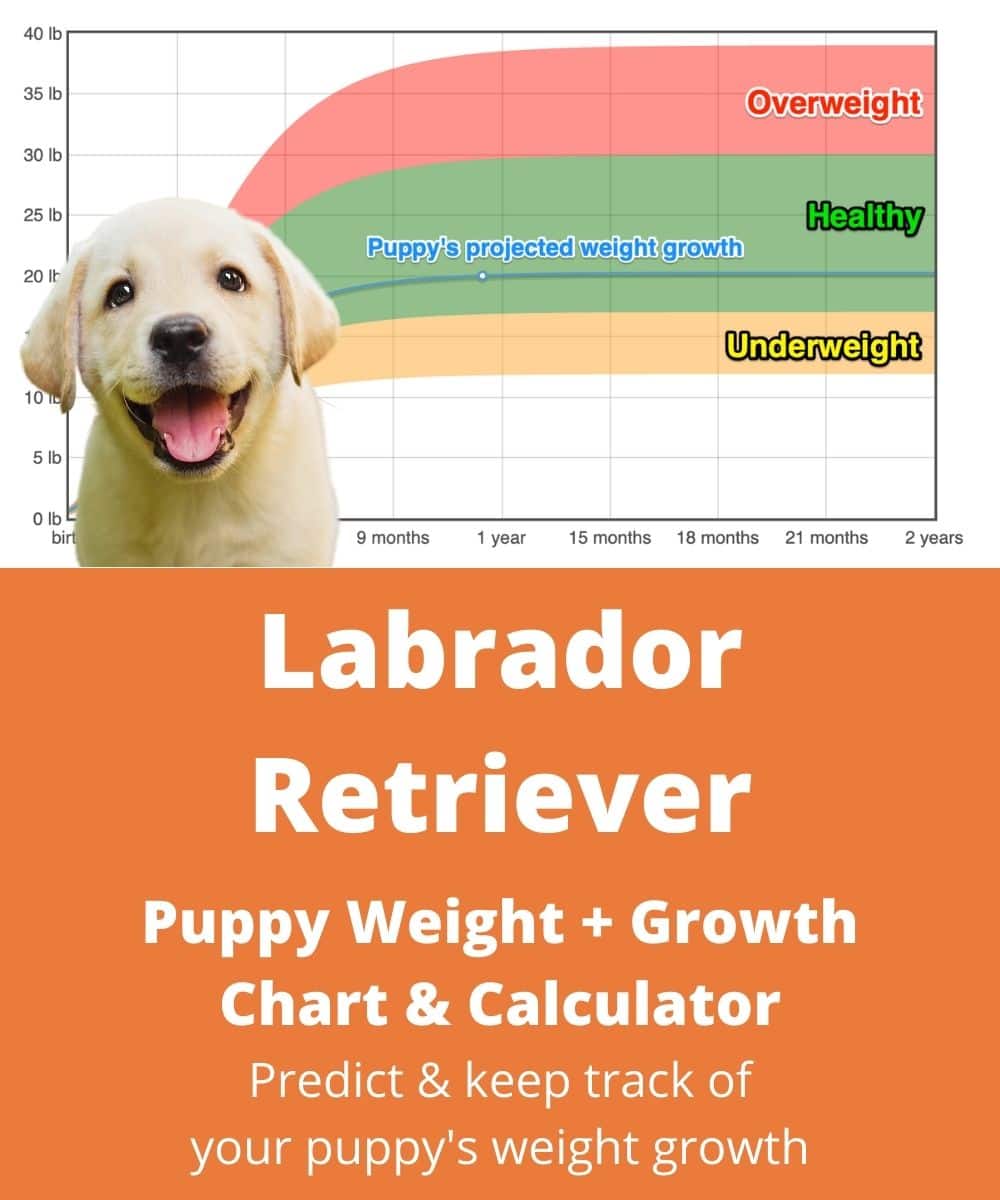 UNAWARE OF THE BREED OF YOUR DOG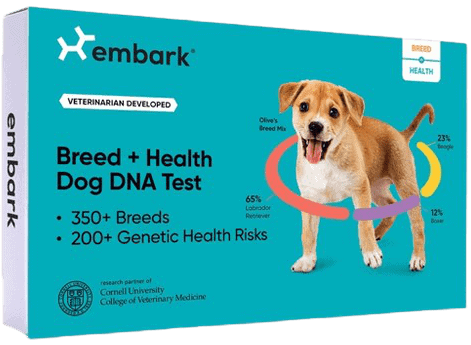 Take a dog DNA test at the comfort of your home! Check out the Embark Vet Dog DNA Breed + Health Kit today!
Useful Reads
More about puppy weight gain
On average, small dogs take 9 months to reach their adult weight. While larger dogs can take up to 1.5 years to reach their adult weight.
Do take note that the puppy weight chart is just an estimate. If your puppy's adult does not fall within the range of weights provided, it would be best to contact a veterinarian.
Be sure to check out our review of the Best Puppy Food to help your pooch grow up healthily.
BEST PUPPY FOOD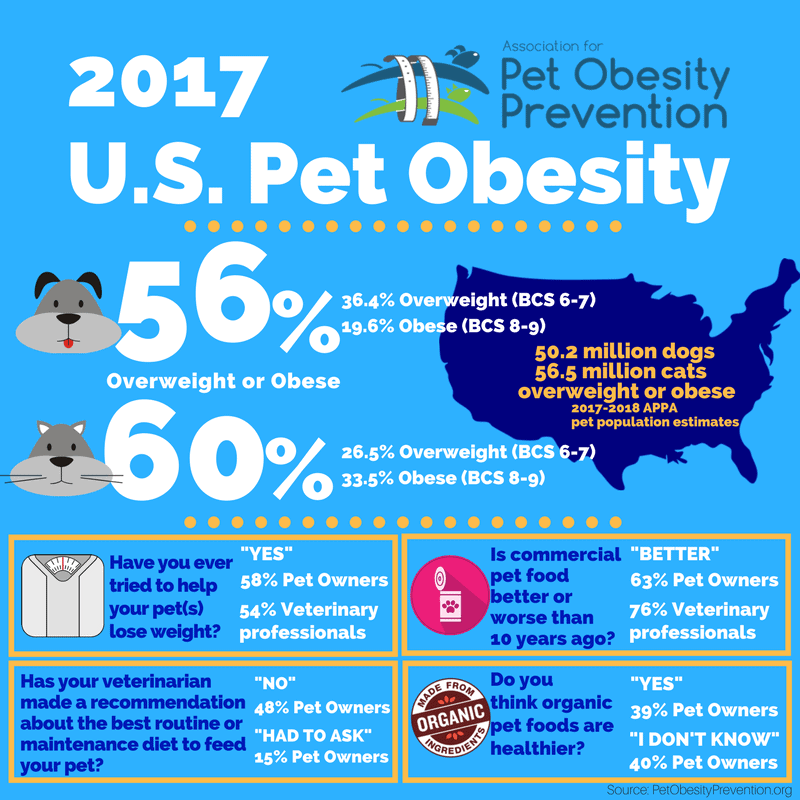 Common Problems of Obesity in dogs
Joint and back problems
Heart diseases
Breathing difficulties
Shorter Lifespan [statistics]
So...What kind of diet do we give our pooches for a healthy weight?
What you should never overfeed a dog?
Carbohydrates. You should never ever overfeed your dogs too much carbs as they get stored as fat in the body if they are not used.
Unfortunately, carbohydrates are much cheaper an ingredient as compared to the other nutrients like protein. Hence, they are often used by major large dog food manufacturers to make up the weight of dog food whilst keeping the prices of the dog food low.
This is the main reason why pets all over the United States are getting obese. And, ironically, this became the driving forces behind the rise of these healthy pet food startups, as their founders seek to provide their own proper and much healthier alternatives.
Click Here To Learn More About These Pet Food Startups
One other way to get your dog feeling full and not run the risk of overeating it is to get them high fiber dog foods.
The high fiber content will make your dogs feel content faster and thus eat less. And since fiber does not get stored in the body like carbs do, it can be promising measure to keep your pooch's weight under control.
Click To See Our Recommended List Of High Fiber Dog Foods
You just need to feed your dogs less, right? Wrong!
Mathematically, eating less will reduce weight gain. However, it can easily lead to malnourishment if your dog is not given the proper nutrition.
We are talking about nutrients beyond the common proteins and carbohydrates. They include omega fatty acids, minerals, vitamins, amino acids and many more!
The key here is not to eat less. The key here is to maintain a balanced diet.
And what constitutes a balanced diet?
That requires a deep understanding and a wide study in the field of pet nutrition to truly determine it; so much that it warrants a university degree.
To get the most balanced, holistic and healthiest dog foods, it is often better to leave it to the experts.
Have you been scheduling your dog's meal time wrongly?
(And does it really matter?)
Scheduling your dog's meal time will tune their stomach to become hungry only at their meal times.
Combining this with the right amount of dog food given to them, it will keep your dogs from becoming hungry out of meal hours.
In turn, this will maintain their metabolism rate and utilize all the food they consume fully and appropriately.
As a bonus, regular meal time will also discourage them from scavenging around the house like little vacuum cleaners as they grow accustomed to the amount of food they are given and to be used for the intervals between meal times.
8 Best Healthy Dog Foods
Hence, we have personally collated a list of dog food brands that we sincerely consider as healthy and would not hesitate to recommend dog owners to give them a go.
These food brands are not your typical corporate pet food manufacturers.
These are pet food startups fueled by the passion from their pet enthusiasts founders who only want the best for all dogs under the sky. Each of them have came up with their own unique formula that will surely satisfy your dogs' taste buds without compromising their health.
Click here or the button below to learn more about these bespoke food brands.
Click To See The 8 Best Healthy Dog Foods
Did You Know That There Are Food To Help Your Dogs Gain Weight?
Underweight and undernourishment is as real an issue as obesity among dogs.
Underweight dogs appear thin and frail. And before you know it, they will start to lose all the hair on their coat and look like anything but a dog.
These cases created a market of specialized dog food that help your dog to gain weight healthily. Here are 7 of the best dog foods for weight gain that can help your underweight dog get back its glory. Read more by clicking the button below.
7 Best Dog Foods For Weight Gain
Apart from diet, there are other interesting ways that can help your dog get back its weight. Check out these 24 little known ways to fatten up your dog healthily by clicking on the button below.
24 Obscure Ways To Fatten Up Your Dog Healthily!