As dog parents, we want the very best for our beloved pooches.
We want them to be happy and satisfied, and we want them to live long, happy lives. We want them to look good and, most importantly, to feel good.
That's why we want them to eat healthy food. But what is it exactly that makes food healthy for dogs? What is the best, healthiest dog food?
It's a question that many dog owners struggle with, and understandably so.
Here's the list of the best healthiest dog food (brands and ingredients) that will help you make an informed decision!
#1 Ollie Dog Food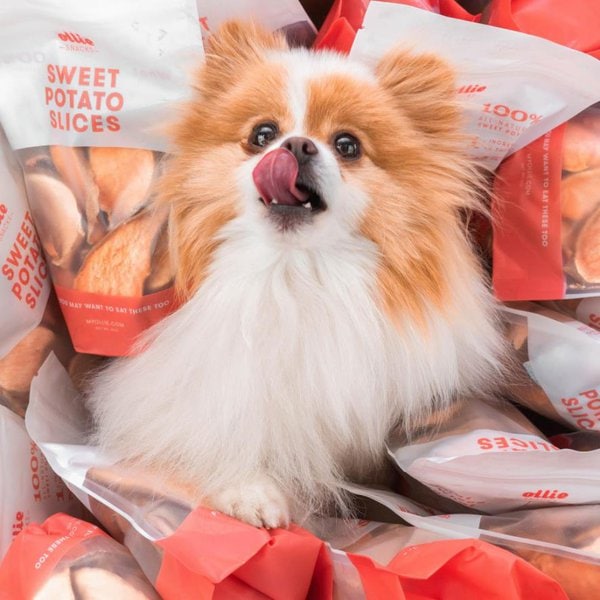 Ollie is a fresh dog food subscription brand that stands out as our top pick mainly for the customizable nature of dog meal plans. For a limited time, you can try Ollie with a 50% discount!
This all-life stage dog food is based on a variety of factors, including the dog's age, breed, and special health needs.
There are four options for you to choose from, including lamb, beef, turkey, and chicken, so you can always switch things up.
Ollie also beats the competition with its use of human-grade ingredients.
With Ollie, your dog will be eating food that is good enough for humans. It really does not get any better than that when it comes to healthy diet alternatives for dogs.
Another awesome fact is the fresh food model that Ollie uses.
This brand of dog food is prepared under low temperatures to maintain flavor and nutritional value while getting rid of bacteria. It is then frozen to maintain the freshness until you are ready to use it.
There is truly no better way to start your dog on its healthy diet journey than with our top pick. Whether your dog has weight issues or is allergic to some foods, you will find awesome options that do not compromise on quality, thus guaranteeing full value for your investment.
Pros
---
Ollie dog food is prepared and customized according to each pup's age, weight, breed, activity, and allergies, with customers usually required to provide these bits of information before an order is processed.
Each product from Ollie is made using whole-food ingredients, and each batch of food is minimally processed by slow cooking to preserve flavor and ensure the retention of nutrients that will be beneficial to pooches after consumption of the food.
Ollie dog food products are vet-formulated recipes that are manufactured to meet AAFCO guidelines for pooches at different stages of life.
Ollie products are kept fresh with vacuum-sealed packaging, with each unopened package capable of lasting for up to six months without spoiling if it is properly stored in a freezer.
The human-grade ingredients used in producing Ollie recipes are obtained from reputable sources in the United States, New Zealand, and Australia, and the food products are manufactured in the company's facilities located in the United States.
Cons
---
Multiple customers have left feedback about receiving only wet food packages from Ollie instead of the mix of kibble and wet food that they have ordered, thereby causing pooches to lose their appetite.
Several customers have claimed that they were charged exorbitant amounts for Ollie food packages without prior notification, despite not signing up for its auto-renewable subscription.
#2 The Farmer's Dog Dog Food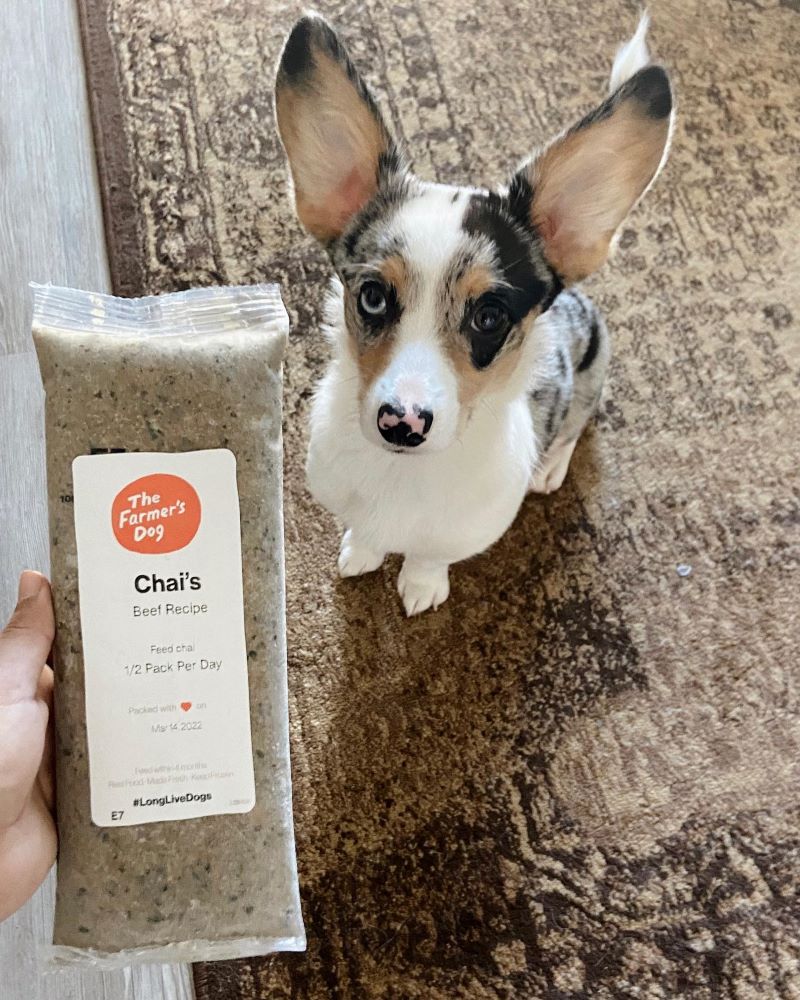 This dog food may be budget-friendly, but this does not mean that the experts at The Farmer's Dog skimped out on quality. For a limited time only, you can get your first order with The Farmer's Dog at 50% off!
First off, each recipe and meal plan is signed off by vets with experience in pet nutrition. You are guaranteed that your dog truly is getting food that is ideal for them and their specific needs.
The meals are made fresh using high-quality, human-grade ingredients.
What makes their packages stand out the most is the fact that they are delivered within days of being prepared. That way, they are not deep-frozen for too long, which would lead to them losing their quality and natural flavors.
Furthermore, the meals are prepared in USDA kitchens.
This optimizes high-quality control both in terms of nutritional value and safety to the pets that will be consuming the dog food.
With the use of fresh ingredients in these dog foods, this is a definite concern that you will be glad is addressed.
If you are on the hunt for bargain buys as you switch your doggy over to fresh, healthy meals, then this is definitely a worthy brand. Every step of the process, from sourcing the ingredients to preparation and packaging, is done with your dog's health and general well-being in mind.
Pros
---
The Farmer's Dog food packages are prepared in USDA kitchens, with each meal cooked at low temperatures to ensure the preservation of beneficial nutrients and vitamins and to make the food easier for pooches to digest.
For convenience, food packages from The Farmer's Dog come pre-portioned and ready to serve, with customers having the option to heat up the food with hot water if their canine buddy prefers warm food.
Each food package from The Farmer's Dog is prepared and customized to each pooch's specific needs, with the aid of information provided by customers when they sign up.
The ingredients used to prepare The Farmer's Dog food recipes are human-grade and usually procured from reputable food suppliers, local farms, and food purveyors, all of whom are vetted by the USDA to ensure quality and safety.
Each food package from The Farmer's Dog is prepared without artificial preservatives, coloring, flavors, fillers, and other ingredients that are typically considered to be unsafe for canine consumption.
Cons
---
Several pooches have reportedly developed diarrhea and severe flatulence after consumption of the food packages received from The Farmer's Dog.
Multiple customers claim that their custom orders were delivered without ice packs, making the hot food packages difficult and less safe to handle.
#3 Pet Plate Dog Food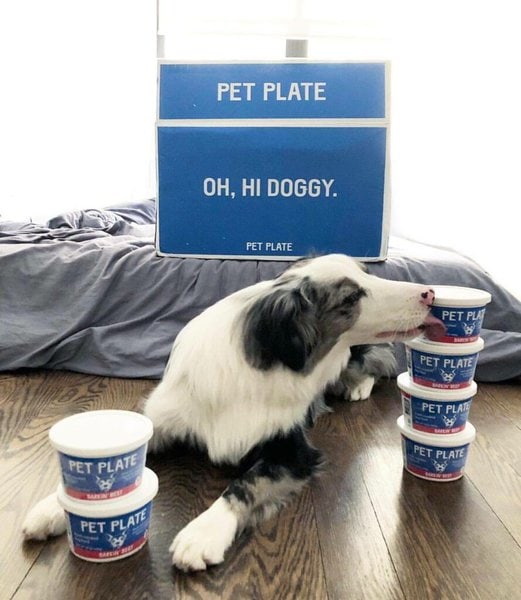 Pet Plate uses kettle cooking to prepare all their doggy meals.
This is fantastic as it preserves more nutrients than most other methods while offering the safety of cooked foods.
It is truly the best of both worlds.
This also gives the food desirable wetness but a textured consistency that is perfect for dogs of all ages.
Another aspect worth celebrating with this healthy dog food is the fact that they include fruits and vegetables in their dog food recipes. These include peas, carrots, apples, and even broccoli.
That way, your pooch gets to enjoy additional micronutrients as well as fiber for a healthy gut.
If you are trying the grain-free route, whether for weight control or for a gluten-sensitive pooch, then Pet Plate is worth taking a closer look at for a seamless transition.
Pros
---
Customers are usually required to share their pup's unique characteristics – age, size, breed, and allergies – to ensure that each food package produced by the Pet Plate brand caters to each pooch's specific needs.
The bioavailable ingredients used in preparing Pet Plate recipes are human-grade to ensure quality, and they are typically sourced from USDA-certified farms located in the United States.
The inclusion of superfood ingredients, such as peas, carrots, apples, and broccoli, in Pet Plate recipes provides pooches with nutrients that are essential for the maintenance of various systems in their bodies, thereby ensuring that they remain in good health.
Pet Plate food packages come ready-to-serve, and customers can either serve the food to their pooches cold or warm it in the microwave-safe containers as provided before serving.
Each Pet Plate recipe is slow-cooked and flash-frozen to ensure nutrient retention for a pooch's benefit and to keep the food packages fresh for a considerable period.
Cons
---
This company's tendency to ship orders late has resulted in several customers receiving their custom orders way past the due date.
#4 NomNomNow Dog Food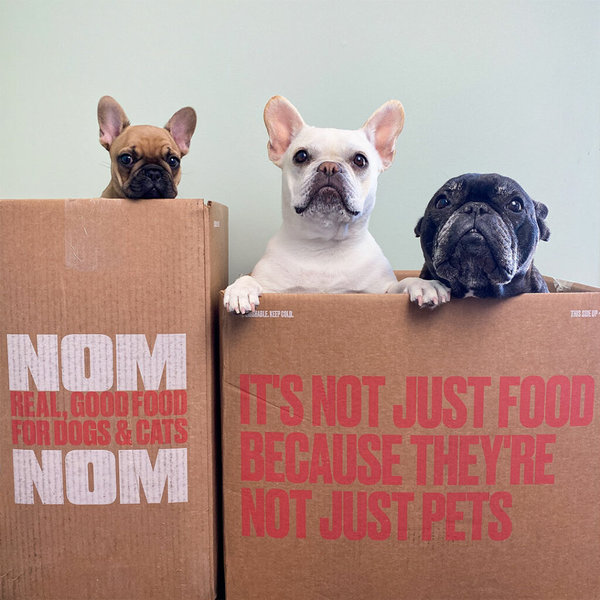 NomNomNow offers four different recipes to choose from. These include beef, turkey, chicken, and pork options. They also switch things up with their starches with alternatives like rice, potatoes, and sweet potatoes.
If you have a picky eater, there is plenty for you to choose from while keeping the doggy healthy.
The best part about these meal plans is the fact that they are specially formulated for weight maintenance. The pre-packaging is done with specific caloric needs in mind. This is based on the information you provide on your dog's breed, age, and current weight.
NomNomNow is popular among dog owners trying to get their dogs to eat healthier for weight loss if overweight. They also help with weight management in breeds prone to obesity.
Pros
---
Each meat and vegetable ingredient used in preparing this canine recipe is cooked individually and then mixed in batches to ensure that vital nutrients are sealed in and make the food easily digestible for pooches.
NomNomNow recipes are formulated and scientifically evaluated by a team led by board-certified veterinary nutritionists to ensure that the food products offer appropriate nutritional balance for consumer dogs.
Each NomNomNow recipe contains a custom mixture of vitamins and minerals, such as taurine, iron, zinc, copper, and manganese, that is prepared according to each pooch's individual needs, with each ingredient playing various roles to ensure that a dog remains in good health.
This dog food product is prepared without artificial preservatives, filler ingredients, meal proteins, and by-products that are generally considered to be unsafe and non-beneficial for canine consumption.
Subscribers to NomNomNow canine meal recipes gain access to personalized health insights that are created by the company's team of scientists to provide specialized care for their canine buddies.
Cons
---
Customers have reported inconsistencies in the amount of meat chunks contained in each NomNomNow food package they received.
Several customers have left comments about the poor delivery service provided by this brand, with orders usually either arriving late or getting delivered to the wrong address.
#5 healthybud Dog Food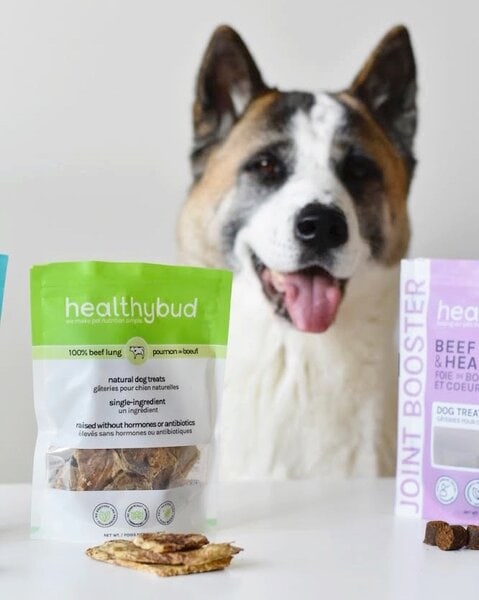 If your dog is suffering from common dog ailments, like poor joint health, dry coat, or anxiety, you owe it a well-balanced diet. Fortunately, healthybud offers healing foods like meal toppers to promote healthy living for dogs.
Their products are composed of 85% real meat and organs, 15% vegetables, fruits, and superfoods.
Every topper product contains unique healing ingredients, such as Digestawell, a prebiotic blend to improve digestion, ginger as an anti-inflammatory, kale to support bone and heart health, and pumpkin seeds to eliminate worms.
There are three main options for meal toppers: Turkey Gut Booster to improve your dog's gut health, Beef Joint Booster to strengthen your dog's joints and hips, and Duck Calming Aid to reduce anxiety, promote calmness, and improve immunity.
As meal toppers, healthybud dog food boasts powerful healing ingredients and unique superfoods that work together to improve your dog's immune system and support its overall health. Every ingredient is carefully selected to heal and prevent the most common health issues in dogs.
Pros
---
Healthybud's dog food product is produced using ingredients such as turmeric, kale, Yucca Schidigera, carob powder, and green-lipped mussels, all of which boast properties that are beneficial to immune health, joint health, digestive health, and heart health.
This canine food product from healthybud can be fed to dogs in a variety of ways, including as a daily training treat or a topper that is crumbled on top of a pooch's meals.
Healthybud's recipe contains Digestawell, which is a prebiotic blend that has been clinically proven to aid canine digestion by providing healthy balance in a pooch's gastrointestinal tract and gut.
The absence of fillers, corn, wheat, artificial colors, and preservatives in healthybud dog food products makes this product suitable for consumption by pooches with food sensitivities and a history of allergies.
The inclusion of Ashwagandha in this canine food product helps with the lowering of cortisol levels in pooches, thereby boosting the immune system and relieving canine stress and anxiety in the process.
Cons
---
Some pooches have reportedly developed diarrhea after consumption of these healthybud treats.
#6 Raw Wild Dog Food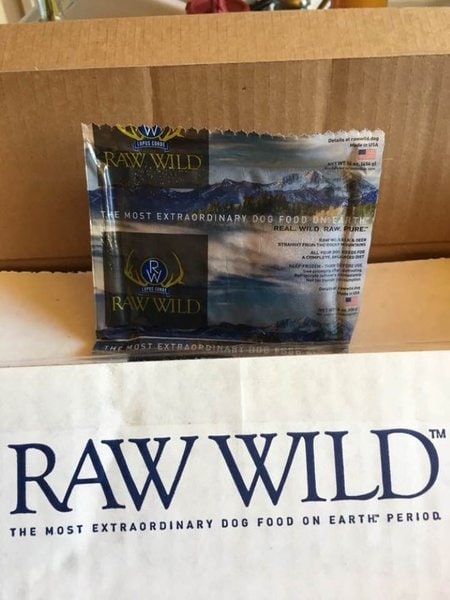 Raw food dog diets are a bit controversial, especially when it comes to safety matters.
That is something you do not have to worry too much about with Raw Wild. They use high-quality handling and packaging techniques to minimize the risk of contamination as much as possible.
In addition to being safe, this raw food option is unique in that the main ingredient is wild game, specifically elk and venison. A pure meat meal would indicate a grain-free, healthy diet that can do wonders for weight control and the gut health of your dog.
These wild beauties are as organic and unmodified as it gets when it comes to meat sources for your furry best friend and are, therefore, worth trying out.
Raw Wild is awesome for dogs on a raw food diet regimen, whether it is for weight loss or to minimize exposure to chemicals and hormones used in livestock meat sources.
Pros
---
The high meat protein percentage of RAW WILD dog food provides pooches with the nutrition needed for weight loss, formation of lean muscle mass, and overall healthy physical development.
RAW WILD dog food packages are prepared and delivered uncooked for customers looking to transition their canine buddies to a raw meat diet.
RAW WILD recipes are prepared and manufactured in the United States, with the majority of the ingredients locally sourced to guarantee total compliance with safety and quality regulations.
The grain and gluten-free formulation of the RAW WILD dog food product makes it suitable for consumption by pooches that are allergic to the aforementioned ingredients.
This raw meat recipe for pooches is produced without adding organ meat, thereby protecting dogs from exposure to dangerous levels of harmful bacteria, such as E.coli and Salmonella.
Cons
---
Raw Wild packages are usually delivered in a large box that may pose difficulties for senior folks, disabled or small-sized customers to move without support.
The Styrofoam material used in packaging this canine food product is not biodegradable and hence, not eco-friendly.
#7 Wild Earth Dog Food
Another controversial appearance on our list is Wild Earth, with its vegetarian dog food formula. This may seem odd as a pet parent to one of the most prolific carnivores, but it truly is one of the best healthy dog food brands there is.
Instead of meat, they use high-protein vegetable ingredients like yeast which give it its 31% protein content. This is much higher than many meat-based dog foods. The kibbles are also rich in fiber, essential fatty acids, and DHA.
These promote not only growth and development but also overall health and functioning in different systems, from the gut to the skin.
Meat allergies in dogs may be rare, but they are enough of a concern to make vegan options like Wild Earth worth trying. Even if your dog has no meat allergies, the clean protein source is definitely a healthy choice.
Pros
---
Wild Earth dog food contains healthy fats from omega-3 and omega-6 fatty acids to provide the nutrition needed to relieve common canine skin irritation and maintain the shine and luster of a pooch's coat and skin.
This canine recipe also contains DHA, Taurine, and L-carnitine, all of which are clinically proven to be effective in promoting canine heart health and proper cognitive development.
The inclusion of pumpkin and sweet potato in this vegan canine recipe significantly raises the fiber content of the kibble, thereby promoting canine gut and gastrointestinal health, and providing optimal digestion support for dogs.
Yeast, which is used as the main protein source of this vegan diet for pooches, offers a high percentage of protein per weight, thereby ensuring that dogs don't miss out on the nutrition offered by meals with conventional meat proteins.
Wild Earth dog food products are produced and packaged in the United States to ensure compliance with best manufacturing practices.
Cons
---
Several customers have commented that they didn't notice an improvement in their pooches' allergies after feeding the dogs with this Wild Earth product.
The high-fat content of this canine food product is usually difficult for dogs with medical conditions like pancreatitis to digest.
#8 Ketonatural Pet Foods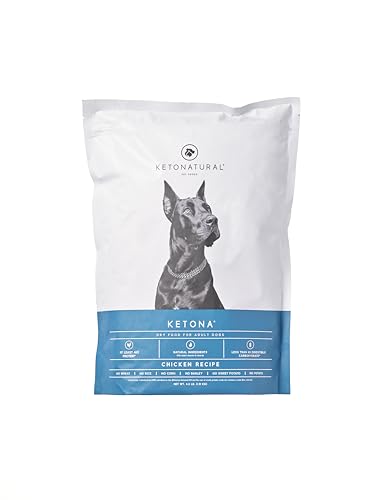 If you want to help your dog shed some extra pounds, Ketonatural Pet Food would be a fantastic place to start. This pet food brand is based on the keto diet that seeks to reduce the number of carbs your doggy consumes.
Their recipes have less than 5% carbohydrates and instead focus more on proteins, fibers, essential oils, and micronutrients like minerals and vitamins.
That way, your dog is still getting all the essential nutrients without excessive fattening carbs. These proportions also mean that you are not investing in filler-filled dog food with little nutritional value.
Keto is the way to go if your dog has been gaining too much weight and you want to get them back to healthy numbers without compromising on their overall health.
Pros
---
Ketonatural recipes are reported to contain over 46% of protein from farm-raised chicken, boosting the access dogs have to the nutrients required for the formation of lean muscle mass.
The low-carb content of Ketonatural dog food products ensures that fat stored in a dog's body is burnt for energy instead of leading to an unhealthy increase in a pooch's blood sugar level.
Ketonatural dog food products are devoid of grains, filler ingredients, artificial coloring, flavors, and preservatives, thereby making them safe for consumption by pooches with food sensitivities.
Sunflower oil used in producing Ketonatural dog food products is rich in vitamins and antioxidants that help keep a pooch's skin healthy and assist the canine immune system to help reduce inflammation levels.
This dog food product from Ketonatural is produced in U.S.-based facilities, with the recipe formulated to meet the nutritional levels established by the AAFCO dog food nutrient profile for pooches at various stages of life.
Cons
---
The small-sized kibbles of this Ketonatural formula are not comfortable for chewing and consumption by pooches with large teeth.
Several dogs have reportedly developed canine diarrhea after feeding on this Ketonatural diet.
---
Healthiest Dog Food Buyer's Guide
---
There are a lot of dog food options out there for pet parents seeking a healthier route. However, not all healthy dog foods are created equal.
To help you out, here is a detailed shopping guide with all the factors you need to consider in order to make the best decision for your canine companion.
Protein Source
Dogs are facultative carnivores. This means that much as meat is their primary source of protein, they can survive on other sources.
There is also the fact that some dogs are actually allergic to different types of meat, especially beef, chicken, and lamb.
As a result, you have a lot of options to consider in terms of proteins.
You could go the traditional meat route which most dogs absolutely love.
In this case, you have the option of either going with regular meat sources, including chicken, beef, fish, lamb, turkey, or pork.
You could also try wild game sources like elk, venison, and deer. It is all about your dog's taste preferences.
On the other hand, you have the option of going fully vegetarian. Here, the protein will be from sources like blue-green algae or even yeast and may be supplemented by plant sources like beans and peas.
Vegetarian dog food is a fantastic option if your dog is allergic to different types of meat or if you simply want them to eat cleaner.
Related: Best High Protein Dog Food
Grain VS Grain-Free
There is a long-running debate in the world of healthy dog diets about whether or not grains are good for the dog and what risks grain-free diets may pose.
Grains like rice, wheat, corn, and others used in dog food have a lot to offer. They are often rich in micronutrients, including trace elements like zinc and manganese, just to name a few.
They are also great sources of fiber in the dog's diet. To get all these benefits, you have to go with whole wheat options.
However, grains are not a good idea if your dog has gluten allergies. They may also contribute to weight gain in breeds already prone to obesity.
Finally, there is the fact that a lot of unscrupulous brands out there use grains as fillers to make up for the weight of dog food while driving prices down so as to appear competitive.
All things considered, a grain-free diet may not be the worst thing for your dog. Just make sure to find healthy dog food alternative ingredients that make up for all the macro-nutrients and micro-nutrients they may miss out on.
Related: Best Grain-Free Dog Food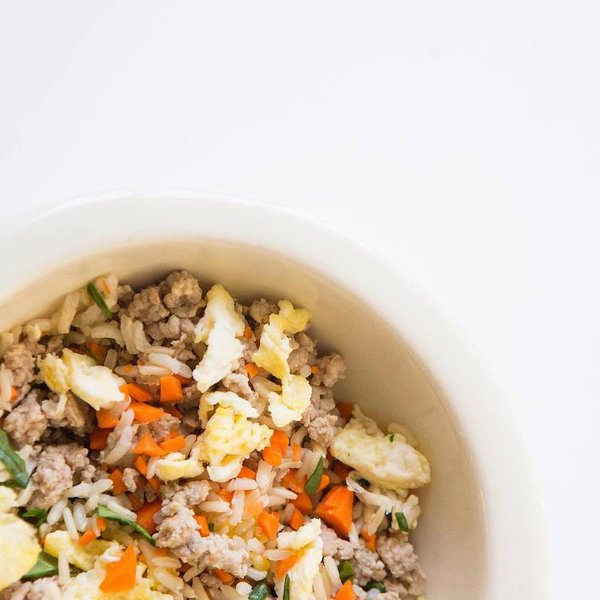 Cooked VS Raw
Cooked dog foods offer the benefit of safety as most methods are used to kill germs that may have caused food poisoning in the dog.
However, you have to be very careful with the methods of cooking used. This is because exposing the ingredients to too much heat could cause them to lose very important nutrients. This is the case with heat-sensitive ones like vitamins.
Kettle cooking and other low heat methods that reduce the risk of contamination while maintaining the integrity of the nutrients are, without a doubt, the way to go.
Raw foods also have their own perks. The main perk is the fact they are tastier to the dog as they appeal most to their innate predatory instincts. You are also pretty much guaranteed the integrity of all the nutrients.
However, they may carry bacteria, like salmonella, as well as intestinal parasites. Hence, be sure to have some dewormers in hand if you are opting for raw food.
Therefore, if you choose to go with a raw food diet, you have to find a company that is known for its high quality and safe practices. You also have to take great care of how you store and handle the food to avoid contaminating it at home.
Wet VS Dry Kibble
There is this connotation that healthy food can only be wet food as dry food has undergone too much processing.
For the most part, these opinions are not entirely unfounded. Fresh food is as good as it gets when it comes to feeding your dog something healthy, especially if the ingredients are of high quality.
However, not all dry food is as bad as their reputation as being over-processed may have you thinking. There are several healthy dry kibble brands out there that use natural, high-quality ingredients and avoid chemical additives.
The best thing to do is to give your dog a healthy mix of both so they can get the best of both worlds.
Related: Best Wet Dog Food
Your Dog's Specific Needs
While shopping for healthy dog foods, it is also important that you consider your pet's specific health needs. This is because different dog foods are designed to suit different needs.
You could get a low-carb option like keto or grain-free foods for dogs with weight issues. If it is digestive problems, find a high-fiber option and preferably something with probiotics.
In the same way, take your time to find the perfect fit whether your dog is pregnant, geriatric, in their weaning season, has food allergies or simply just has a picky palate.
There is definitely enough variety to cover most major needs.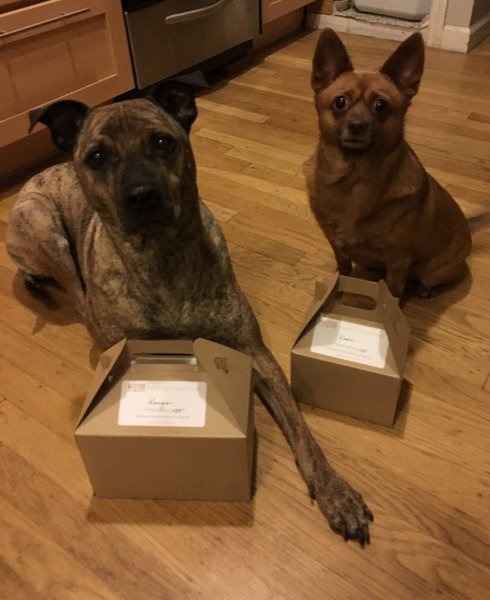 Customization Options
Every good healthy dog food brand should offer you an option to customize your meal plans.
This should be based on things like your dog's personal preferences in terms of taste and texture. It could also be based on special needs factors, as we have discussed previously.
With this customization, you are going to be in a better position to offer your dog the best quality and reap the best benefits in terms of its improved health.
Nutrient Proportions
It is not enough to just have high-quality ingredients. They have to be in the right proportions to ensure that your dog is getting exactly what they need to not only survive but also thrive.
Proteins, for example, should make up about 18% to 25% of the dog's diet or as high as 29% to 31% in growing puppies.
Carbs, on the other hand, should be about 20% to 25%, but it is not uncommon to find brands with as much as 60%. Fiber should be up to 5%, with the rest going to micronutrients like essential fatty acids, vitamins, and minerals.
For this information, just go through the nutritional breakdown in every brand's labeling.
Your Budget
Finally, consider the price of any healthy food option you are considering. The last thing you want to do is to go too far above your budget and end up having to switch your pooch's diet down the line.
In addition to the purchase price or subscription fees, it is also important to consider shipping costs.
Fortunately, a lot of top healthy dog food brands offer free delivery services on recurring monthly subscriptions, which should save you a lot.
---
Final Thoughts
---
There are clearly a lot of options for you to choose from as far as healthy dog foods are concerned. The top pick stands out in every way, from the quality of ingredients and proportion of nutrients to their preparation and packaging methods.
Their options are also very tasty and therefore ideal for dogs who are also picky eaters.
It is time to switch things up for your dog's health, in which case you have all the information you need to make the best decision for the pooch. You could also check out our list of alternative healthy dog food to better understand what's out there.