The best-selling Seresto Flea and Tick Collars are under investigation by the US Environmental Protection Agency (EPA), and the US Congressional House Subcommittee on Economic and Consumer Policy on possible harmful reactions on pets and their owners after a class-action lawsuit and several formal complaints were filed.
The collars are used to repel and kill ticks and fleas from dogs and cats by releasing small amounts of pesticides onto the fur and can provide protection for at least 8 months. It is especially popular in places where Lyme Disease is prevalent.
Report Findings On The Product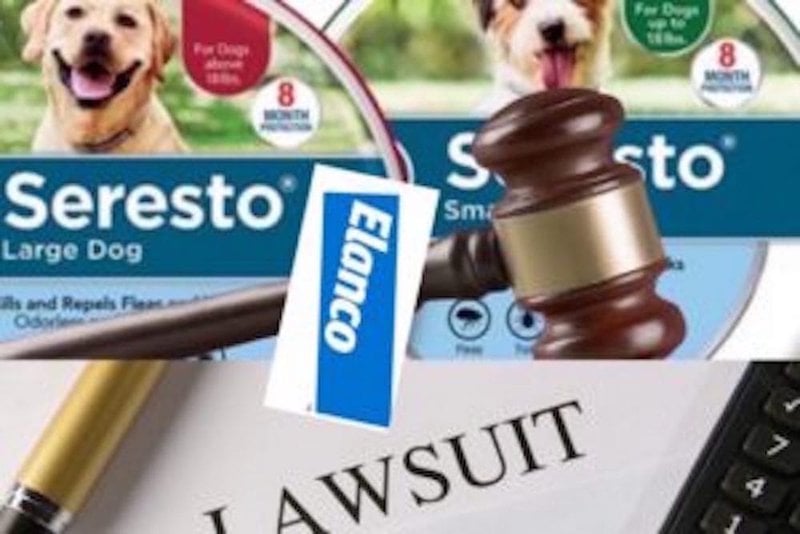 An investigative report found that from 2012 when the product was introduced in the US, until June 2020, pet fatalities totaling 1,700 were reported, another 75,000 adverse effects on pets and 900 cases on humans are linked to the product. Unreported cases may also be high because some owners may not be aware that the collar may be connected to the ailments affecting the otherwise healthy animals.
Possible adverse effects may include hair loss, skin irritation, loss of appetite, vomiting, excessive drooling, diarrhea, seizures, convulsions, and death.
Illinois representative, Raja Krishnaoorthi, has asked the manufacturer for a voluntary recall of the product. However, as of March 2021, the collars can still be bought in major pet stores.
The representative, who chairs the House subcommittee on Economic and Consumer Policy, told reporters that "it's appropriate, out of an abundance of caution, that we step back, we look at the situation, investigate and proceed from there." He requested the company for more information about the toxicity of the product.
Elanco, the maker of Seresto, opposed any recall and claims of the 25 million collars sold since 2012, only 0.3% had been linked to incidents which meant that it met standards set by the EPA. Lawyers of the company stated that reports linking the product to harmful reactions are baseless.
They also pointed out that some veterinarians did not report any adverse effects and added that more investigation by the EPA and other regulatory bodies is needed.
Cautionary Advice On Insecticides
The two main pesticides used in Seresto are imidacloprid and flumethrin, both approved by the EPA. Bayer, a German pharmaceutical company, which developed the product, studied these two insecticides and found that both have a synergistic effect to be more effective in repelling and killing fleas.
The EPA did not find any "unreasonable adverse effects" on humans and the environment yet with this product but is looking into effects on pet animals. They have yet to reach a conclusion to this report. According to one retired EPA scientist, "these collars have the most incidents of any pesticide pet products she's ever seen."
Pet owners are urged to consult with their veterinarian about the use of flea collars or products with insecticides to prevent any health issues that may arise from the use of these pet supplies. It is important to check the labels and follow safety instructions. If any adverse reactions are observed, stop its use immediately and contact your veterinarian.