Not all dogs are comfortable with a topical application to get rid of fleas; nor are they ready to take oral medications. This leaves you with no choice but to look at alternate solutions like the flea collar. Not only is the collar effective in keeping fleas away but it can be put on effortlessly and with great ease.
Most importantly, your dog will hardly resist this method of flea treatment.
It is not an easy task deciding which is the best flea collar for your dog. Thankfully, you are at the right place as we have reviewed seven of the best products in this category based on veterinarians' recommendations, pet owners' experiences and blogs by authorities on the topic.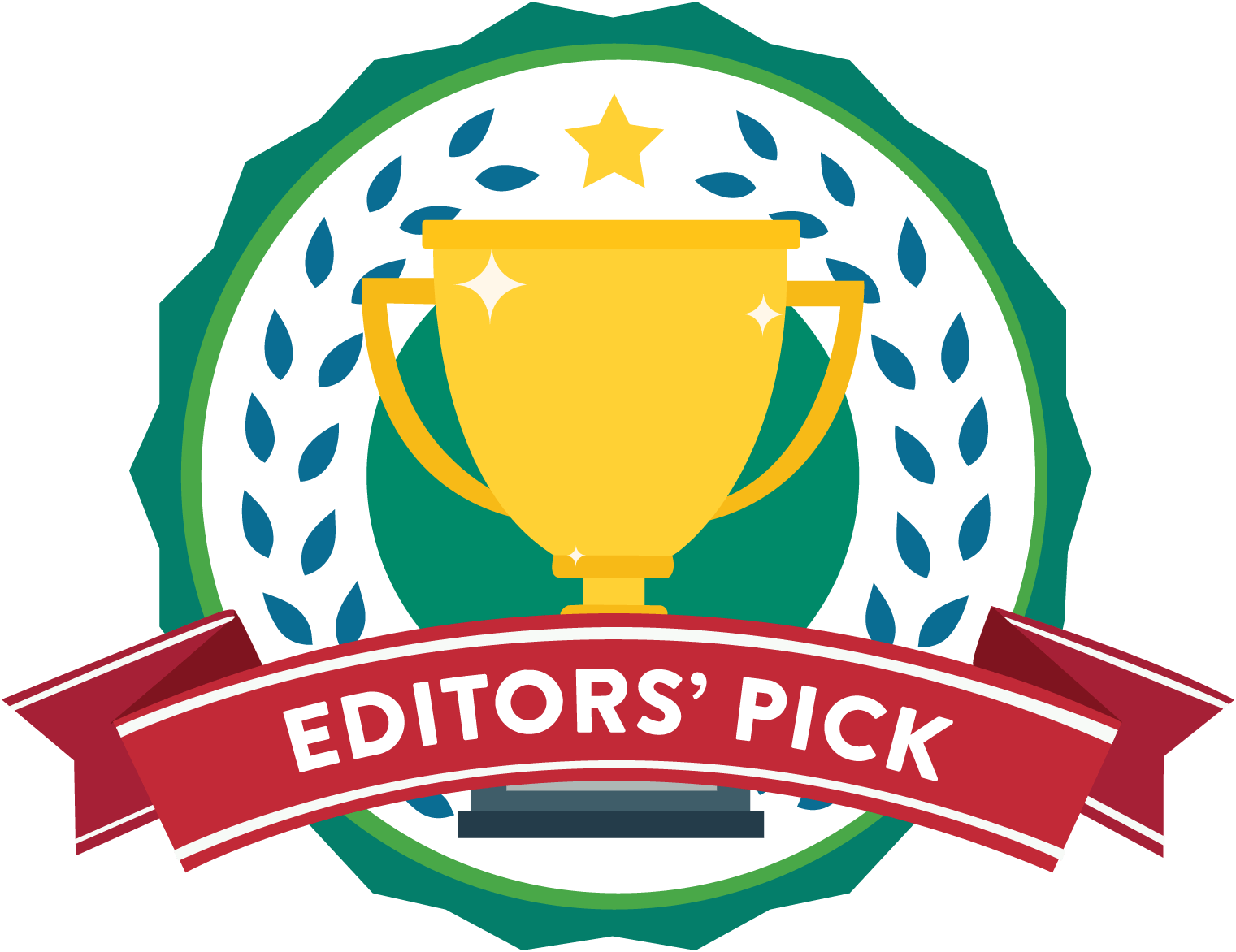 ---
An easy to use odorless flea collar from Bayer, the Seresto collar is meant for puppies 7 weeks and older and dogs under 18 pounds. The collar is effective for 8 months which protects your pooch from ticks and flea infestations. Contact with the collar is enough to kill the ticks and fleas.
The collar can be adjusted to fit your dog's neck and can be worn with the regular leash collars. The collar is waterproof and can be worn even during swimming and bath time. The sustained release mechanism ensures that the protection is active all the time. Within 24 hours of wearing the collar, the infested fleas will start dying. Any forms of re-infestation is deterred within 2 hours after the first day of wearing the collar.
There is a quick release mechanism safety feature too in the collar; should the collar get caught in something
The collar is effective on not only ticks and fleas but also sarcoptic mange and chewing lice.
The Seresto collar is one of the few collars in the market that comes with two active ingredients of Imidacloprid and Flumethrin to fight ticks and fleas.
Key Features
Odorless
Easy to use
Water resistant
Lasts 8 months
What do we like about it?
The Seresto is our top pick because it gives a full 8-month protection from fleas and ticks. The two active ingredients in the collar work together to both kill and repel fleas. It disrupts the flea lifecycle effectively.
Dog owners love them for their long lasting effects and efficiency in dealing with the menace of ticks and fleas.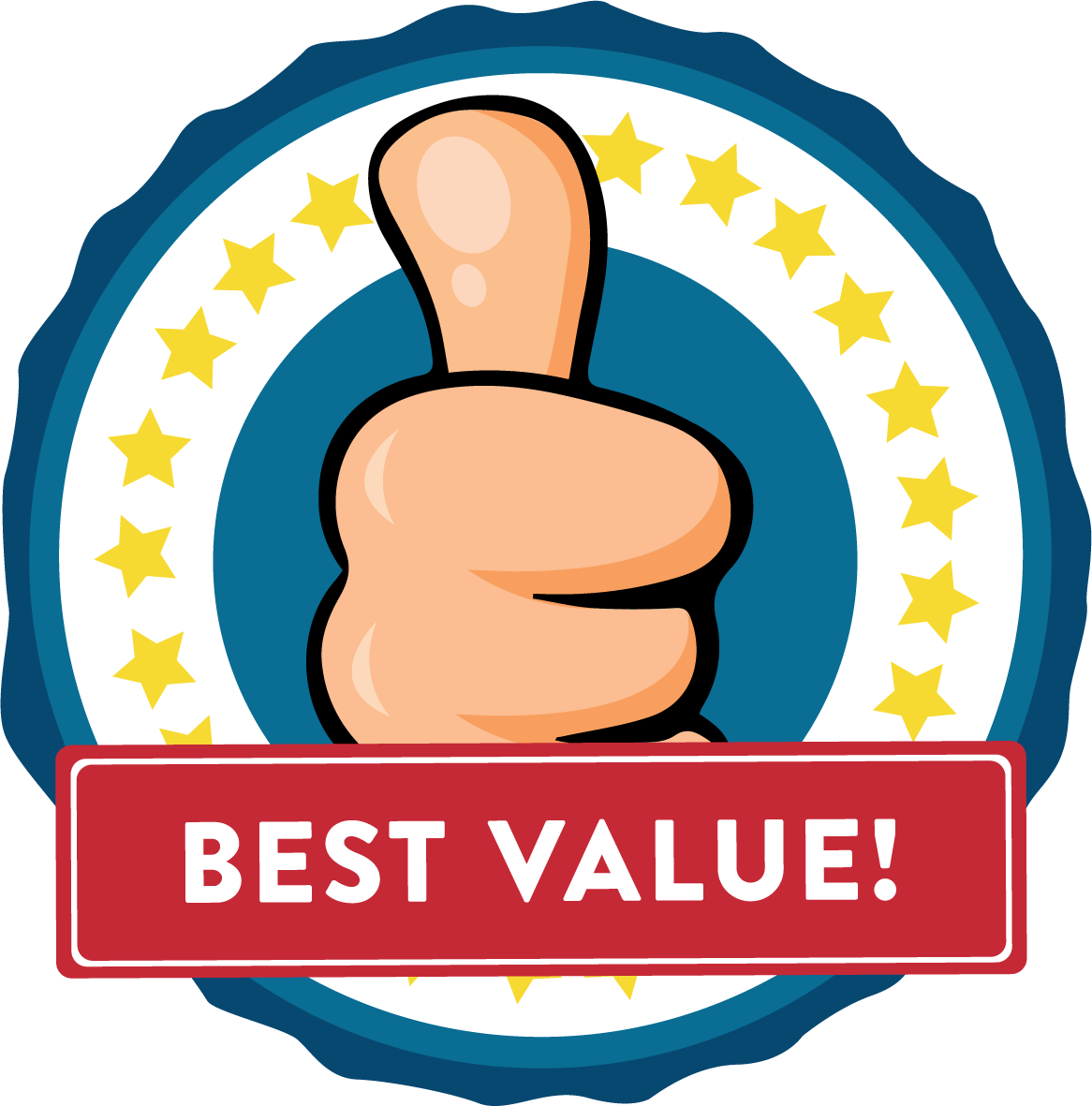 ---
If you want a natural, safe and affordable solution for your dog's flea problem, you can consider the economical Flea Collar manufactured by COSYWORLD. Compared to its peers, it costs 3 times cheaper and provides a comparable protection to your dog.
Its flea tick control mechanism consists of citronella oil and eucalyptus – both safe and nontoxic.
The lack of chemicals and the use of natural oils mean that the collar is free from bad odors.
If your dog loves to swim and to get wet, don't deny it the pleasure of playing with water because the collar is waterproof.
Also, it comes in an adjustable collar that can be cut to fit the size of your dog's neck.
Key Features
Natural ingredients
Waterproof
Adjustable size
Suitable for dogs and cats
What do we like about it?
The flea collar from COSYWORLD is our budget pick because it has all the features of a top brand but at a significantly lower price. It is recommended by dog owners, is odorless, easy to use, adjustable and safe and allergy free. The price and performance makes it a worthy option to the more expensive dog collars in the market.
---
If you have a full-blown infestation you must look for more effective measures. For a milder solution, the Arava Flea Collar is a good buy.
Made from all-natural ingredients such as cedarwood oils, cinnamon, lemongrass, citronella and peppermint, there is no danger of chemical poisoning or allergies.
A special technique called microinjection technology has been used to release the essential oils slowly. However, do take note that this collar is only effective for 5 months.
Key Features
Waterproof
Protection for 5 months
Completely natural
Uses a patented slow-release technique for long lasting effect
What do we like about it?
An all-natural solution for fleas and ticks that lasts for 5 months. Unlike other products that only works on a few species of ticks and fleas, this botanical collar repels 500 types of insects.
---
A Natural repellant of fleas and ticks, the GORAUL Flea and Tick collar has citronella oil as the primary ingredient. The protection lasts for 8 months.
The collar is non-greasy and waterproof.
It is suitable for dogs over 8 weeks. All natural in nature the product is hypoallergenic and not known to cause any allergic reactions in the your furry friends.
It is effective not only against the fleas but the larvae, pupa and the eggs too.
The manufacturer offers a full refund in case the user is dissatisfied with the product.
Key Features
Waterproof
Lasts 8 months
Made from natural ingredients
Non-greasy
Easy to apply
What do we like about it?
The flea collar is not the cheapest in the market but it is all natural and protects your pooch for almost 8 months. It is also effective in breaking the flea life cycle and preventing re-infestation.
---
A safe and eco-friendly way of keeping disease-causing fleas away from your loyal pooch, the TORRIX Dog Flea Collar is free of all toxic chemicals and is completely natural.
This hypoallergenic collar is adjustable and comes in the standard length of 25 inches long.
The collar is water resistant and can be worn even during playtimes in the pool or in the rain. However, prolonged exposure to moisture will reduce the efficiency of the flea collar.
Key Features
All natural
Waterproof
8-month protection
Protects from fleas, ticks, lice, and mosquitos
What do we like about it?
The TORRIX is a natural oil-based flea collar that breaks the flea life cycle. This ensures long-lasting protection from fleas and the other usual culprits of lice, mosquitoes, and ticks.
---
Suitable for all sizes of dogs, this 3D Flea Collar from Rolf Club gives 6 months of uninterrupted protection for your canine friend. This works on fleas, ticks, mosquitoes and their larvae.
The collar is highly effective and kills the existing fleas within 24-48 hours of wearing it.
The collar can be worn even during rain, bathing and in the swimming pool. It is adjustable and odorless making it very comfortable and easy to use.
Key Features
Adjustable
Waterproof
Odorless
What do we like about it?
A waterproof non-toxic flea collar that starts acting within 24 hours of usage, the Rolf Club 3D works effectively on mosquitoes and ticks also.
---
Nicely packaged in a protective foil and sold in a metal tin, the Sentas flea collar is made from essential oils and hence hypoallergenic in nature. It comes in the standard 25 inches length that can be adjusted to suit your dog's neck.
The collar is water resistant and can be worn during bath or while swimming too. This harmless and safe collar will remain effective for 8 months when used as directed.
The essential oils are slowly released that they are absorbed by the pooch's skin to kill and repel not only fleas and ticks also.
Key Features
Waterproof
8 months of protection
Made of essential oils
Adjustable
What do we like about it?
An economical solution to all your fleas' woes the Sentas collar is safe and reliable. Its waterproof nature and adjustability make it easy to use.
Dog Flea Collar Buyer's Guide
A flea infestation in dogs is a common occurrence.
It is not only frustrating for the dog and the owner but also the cause of more serious diseases such as Lyme's disease, anemia, and dermatitis.
What makes flea infestation hard to control is the frequency and the number of eggs laid by fleas. Fleas can lay up to 50 eggs per day! Thus, it is crucial to start the flea treatment process the moment when you discover fleas on your furry friend.
You will know your dog has fleas when it starts showing symptoms such as:
Excessive scratching
Unexplained hair loss around the areas of the scratch
Seeing the fleas jumping on your dog's back
There are several methods to control these pests but a relatively easy to use method is the dog flea collar. Wear the flea collar around your dog and you are good to know. Flea collars are a hassle-free replacement to oral pills or topical applications which requires more work to be done by the dog owner.
How Does A Dog Flea Collar Work?
A dog flea collar works by repelling and/or killing the fleas via an insecticide.
These collars are usually made of plastic and are injected with the insecticide, which is emitted in the form of a gas that repels the pests and kills the existing ones. This works because dogs have natural oils that reside on their skin and this helps to spread the insecticide all over its body.
Dog flea collars appear no different from the standard leashes and often they can be attached to the regular leash.
Types Of Flea Collar
There are three types of collars:
Repelling: These collars are designed to emit a gas that repels the fleas from coming near a dog and thus prevent the pests altogether. They do not treat existing flea problems.
Treatment: They are for eradicating an existing flea infestation. There are 2 primary methods. The first method is that the medication enters the dog's skin and kills the fleas when they bite the dog. The second method works when the dispersed medication comes in contact with the fleas and kills them.
Repel And Treat: The combination is the most recommended type because it is all around protection. These types are the most effective and usually cost more as compared to the other to.
What Should You Look For In A Flea Collar?
There are a few factors to consider when you buy a dog flea collar.
Length Of Protection: An effective dog flea collar will disrupt the flea life cycle. It will provide sufficient protection lasting between 6 to 8 months. The slow release of the medication will ensure that not only are fleas killed but they are prevented from laying eggs and starting a new cycle again.
Works On Ticks & Mosquitoes: Not only fleas but also ticks and mosquitoes can infest your dog too. Mosquito bite transfers parasitic roundworms into your pooch's bloodstream which causes heartworm disease. Tick bites can cause Lyme's disease. Hence, a good dog flea collar must be able to repel these two insects too in addition to fleas.
Active Ingredients: Studies have shown that dog flea collars with Imidacloprid and Flumethrin are effective in killing and reducing the fleas and ticks by 95% and 90% respectively. Avoid the active ingredient Tetrachlorvinphos, which is known to be harmful to humans and dogs in large quantities.
Water Resistant: Dogs love to play in the water and get exposed to moisture in the process. It is cumbersome to remove and put a flea collar every single time. Hence, choose one that is water resistant and maintain its effectiveness even with contact to water.
Size Of Collar: It is crucial that the dog collar fit it well and snugly because only then can the medicine be effectively transferred to the skin. It is strongly recommended to read the manufacturer's size chart and determine the right size to buy. An easier option will be to choose an adjustable flea collar that can be sized to your dog's neck exactly.
Odor: Not all pets and their owners can stand collars with strong pungent odors. Choose odorless collars for long-lasting comfort.
Are Flea Collars Safe?
Most flea collars are perfectly safe for your pet.
They are an easy solution to the pests' nuisance. However, they can be problematic when you have multiple dogs and they have a habit of playing with each other.
This is because if either of your dogs chew the dog collar, the chances of oral poisoning are high.
In such situations, you must avoid using these collars.
Can Dogs Of All Ages Use Them?
They are not recommended for young puppies, elderly and sick dogs, and pregnant ones.
Usually, most flea collars are suitable only for dogs above 7 to 8 weeks of age.
Conclusion
Flea Prevention Starts Early!
Based on the above guide it is easy to understand why we have identified the Bayer Seresto Dog Flea Collar as our top pick.
It is easy to use, water resistant, has an adjustable size, works effectively and most importantly recommended by veterinarians as a flea protection remedy. We have listed the best options that are safe for your pet. Simply pick your choice. You can't go wrong with the Bayer Seresto Dog Flea Collar!
---
The Review
Best Flea Collar For Dogs