About Shameless Pets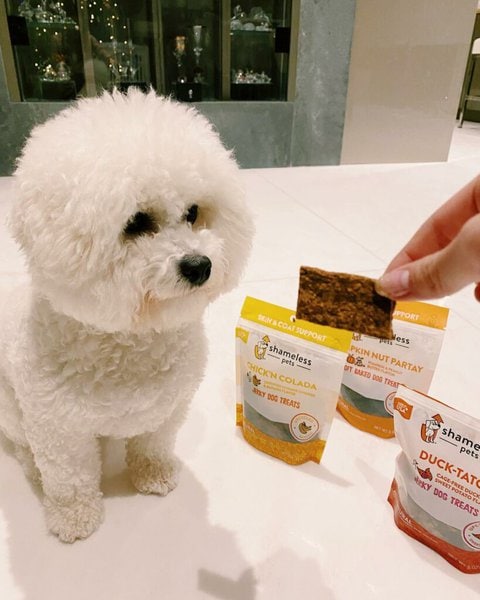 Recognized as a holistic brand loved across America, Shameless Pets shares a vision focused on animal nutrition and sustainability using upcycled fruits and vegetables. This brings about a positive environmental impact by lowering carbon emissions through the reduction of food wastage and, at the same time, creating tasty treats for both cats and dogs.
Started by James Bello and Alex Waite in 2018, Shameless Pets incorporates this greener and more innovative way for pet parents to offer their pets impressive health benefits in each product while preventing food from ending up at a food waste destination. With a wide following of 9,930 followers on Instagram, Shameless Pets reaches a bigger audience to share its products worldwide.
Shameless Pets is also a pet treat brand that upcycles human food and makes healthy and environmentally friendly pet treats at a reasonable price. They use leftover nutrient-rich ingredients such as lobster meat and shells from lobster processors that would otherwise be wasted. The price is meant to be reachable for the growing population of millennial pet owners.
The company has raised the standard for pet treats and has contributed to the industry's improvement over the past years. Shameless Pets rescue more than just pet food. Shameless Pets donates a bowl of cat food or dog food to animal shelters that may lack the same opportunities with every purchase customers make.
Overview Of Shameless Pets
Shameless Pets, a producer of pet food products, uses upcycled ingredients to create sustainable food and reduce wastage. Upcycled ingredients are food items that would otherwise go to waste and are produced using sustainable supply chains to ensure a positive impact on the environment.
It's a mission-driven brand seeking to change how all pets are fed to ensure they grow up fit and healthy. Shameless Pets launched a variety of dog treats made from unspoiled and perfectly nutritious ingredients that are otherwise bound for disposal due to disqualified appearance.
Ranging from lobster shells sourced from canneries to apple pulp sourced from cideries, these examples of upcycled ingredients made up about 40% of the overall ingredients incorporated into Shameless Pets' products.
Shameless Pets' work focuses on the pre-consumer level and works directly with farmers and other food processors to utilize leftover nutrient-rich ingredients that will otherwise end up in a food waste destination.
The ingredients of the food products include lobster meat and shells from lobster processors and apple pulp from juice manufacturing.
The brand promotes a longer and healthier life for your pet and promises soy-free, GMO-free, grain-free, corn-free, and no artificial ingredients in their pet treat.
Made in the United States.
No artificial flavoring.
Free of grain, corn, wheat, and soy.
Made with upcycled and clean ingredients.
How Does Shameless Pets Work?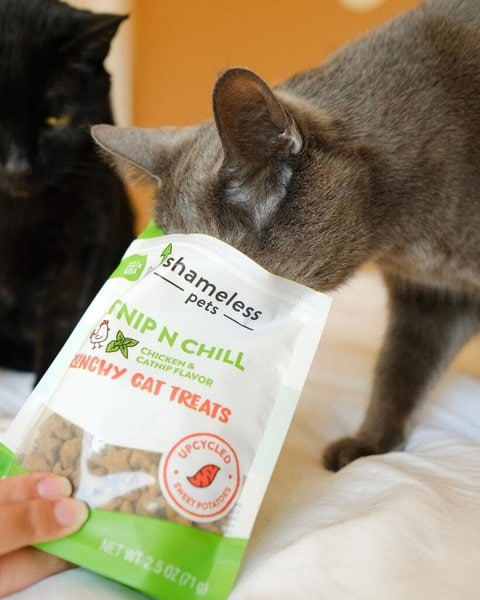 Shameless Pets is a dog treats manufacturer that uses a process known as upcycling, which actively benefits the ecosystem by minimizing food wastage on a global scale. In addition, these health-supporting fun little treats have fun names.
Some of the Shameless Pets ingredients include flaxseed, sunflower, coconut glycerin, lobster, potato, sunflower oil, chondroitin sulfate, kelp, glucose syrup, glucosamine hydrochloride, and a preservative called mixed tocopherols.
Every pack contains a different ingredient as the main ingredient or flavor, which may differ from one treat pack to another. As a result, the treats give out different benefits for your pooch or cat, depending on the flavor and ingredients. The health benefits range from fresh breath to hip and joint support.
The powder-packed ingredients are beneficial in achieving a healthier skin and coat, improving dental and digestive health, and boosting overall health. Some of their main benefits explained include:
Fights Inflammation
Most Shameless Pets products include turmeric which is beneficial for fighting inflammation. Some of these packs also contain omega oils. However, the wrong combination of these oils can worsen the inflammation, so it is very important to have the oils mixed in the right balance for consumption.
Supports Bone Health
If you are looking for a treat to help your pooch in bone health, then some Shameless Pets products will come to your rescue. For instance, the Break an Egg product contains calcium from broccoli, cheese, and egg, supporting your pet's bone health.
Promotes Digestive Health
For the best digestive health in your pets, you can incorporate some of the Shameless Pets products as part of your pet's treats.
The superfood-infused dog treats are grain-free (no wheat, soy, or corn), have no artificial flavors, and are loaded with natural, wholesome, and locally-sourced ingredients.
A product from the company that promotes your pet's digestive health would be Pumpkin Partay which contains pumpkin.
Joint Health
If you are looking for something that will boost your pooch's joint health, then a product like the Blue Berried Treasure should be among your first choices for a treat. When you keep in mind the physical activity of a middle-aged dog, it will need its joints to be robust to keep them working all day long.
These Shameless Pets treats are perfect for maintaining your pooch's joint health. They contain collagen, which is beneficial for good joint health. Some other packs will contain glucosamine that helps to support hip and joint health and get your pooch doing more backflips.
Boosts Both Skin And Coat
A Shameless Pets product like the Lobster Roll (Over) has kelp (seaweed), promoting a soft coat and skin. So not only will your pet be getting nutritional benefits from the treats, but it will also be improving their shiny coat.
Supports Fresh Breath
The Blueberried Treasure Soft Baked pack is a perfect example of a Shameless Pets product that supports fresh breath.
It is made of pressed blueberries that add an excellent amount of mint to ensure your dog's tongue kisses will smell good. In addition, thanks to the probiotics and enzymes in some packs, you are guaranteed to help combat pet odor.
Other benefits
Sustainability – Each treat bag contains 30% upcycled fruits and vegetables.
Nutrition – Nutritious-crafted treats will give your pooch more than long drools and tail wags.
Flavor – Although the priority is your pooch's health, the company doesn't sacrifice the taste. Instead, it uses pet-adored unique ingredients that keep your pets performing better. To top it all, it does not have artificial flavors.
Shameless Pets Products Review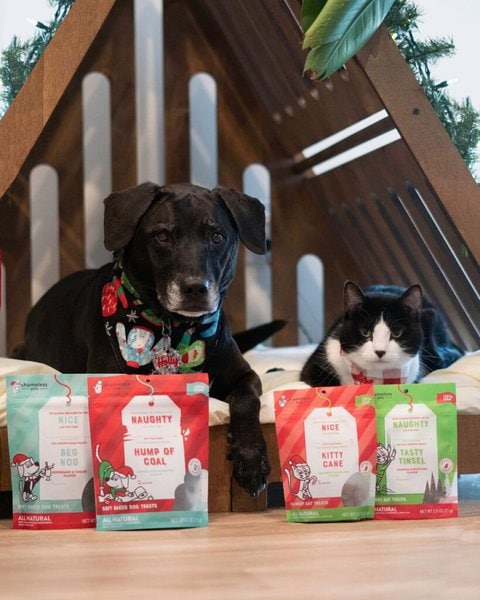 Shameless Pets' main focus is upcycling foods as a sustainable solution to transform the surplus and misfit into high-quality treats for your pets.
You must have heard how Shameless Pets is diverse for you to check out all their products. Shameless Pets has a wide product range, and they belong to three categories: Dog Treats, Cat Treats and Variety Packs.
Some of these products include:
Dog Treats
Soft Baked Biscuits
Lobster Roll (Over) Soft Baked – This pack is a delicious seafood flavor-packed naturally with glucosamine and supports hip and joint health.
Bananas for Bacon Soft Baked – This dog treat is made with sweet bananas, real bacon, and a hint of peanut butter. It is the perfect treat for your pooch and will have your dog thanking you.
Duck, Duck, Beet Soft Baked – This soft-baked treat is perfect if you want treats that will support your pooch's healthy digestion.
Break An Egg Soft Baked – This dog treat pack contains ingredients like calcium from the shells that have been baked to give your dog a calcium boost for the best bone health.
Clucken' Carrots Soft Baked – This is one of the best treats for your pooch if you want one that will support fresh breath since it's a combination of chicken, carrots, and parsley, and it will freshen up your pooch's kisses.
Meat Lovers Soft Baked Variety Pack – This is the ideal pack with all the meaty flavors such as Lobster Rollover; Duck, Duck, Beet, Bananas for Bacon; Clucken' Carrots, and Break an Egg. It will help you save some money on each bag in the variety pack.
Blueberried Treasure Soft Baked – This Blueberried treasure is responsible for so much goodness, including the boost of antioxidants from berry and chia, where it adds a perfect amount of mint to ensure your dog's tongue kisses will smell good.
Applenoon Delight Soft Baked – This is a perfect combination of apples, peanut butter powered with some pea protein, and a dash of turmeric that helps in reducing your pooch's joint inflammation.
Pumpkin Nut Partay Soft Baked – Everyone loves a good party, right? This treat carves the pumpkins up and blends them with peanut butter to give a delicious treat that will boost the digestion of your pooch.
Dental Sticks
Carrate Chomp Dental Sticks – The pack is great for keeping your pooch's breath fresh and cleaning teeth, but it also contains fish oil that supports your dog's coat and skin.
The Tooth Berry Dental Sticks – Thanks to the berries, which means the presence of antioxidants, it offers immune support while helping your pooch maintain a clean and fresh breath.
Banana Bone-Anza Dental Sticks – If you need a treat that offers joint support, cleans teeth and freshens your pooch's breath, you are lucky with these dental sticks.
A Cluck A Day Dental Sticks – These dental sticks are full of probiotics to assist in digestion, and they also help keep your pooch's teeth nice and clean.
3lb Jumbo Bags
Bananas for Bacon Soft Baked – This treat in the banana/bacon flavor is beneficial for functional support and gives a healthy skin coat.
Lobster Roll (Over) Soft Baked – The product is naturally packed with glucosamine that helps in joint and hip support.
Blueberried Treasured Soft Baked – The product contains a boost of antioxidants from berry and chia flavored with mint to fix bad breath.
Jerky Bites
Moo Lobsta Jerky Bites – These bites offer hip and joint support and will help tear or hit the surf, and it provides multiple benefits to your cow, pup, and the planet.
Duck-Tato Jerky Bites – It is one of the products seasoned with cinnamon to improve the digestive health of your pooch.
Chik'n Colada Jerky Bites – These jerky bites are made with upcycled healthy ingredients that are humanely raised chicken free of hormones and help support your pooch's coat skin and health while tasting delicious.
Salmon Loves Butternut Jerky Bites – These jerky bites aid in digestion thanks to the vitamins, minerals, and omega-3s, and they will also give your pooch's coat a nice shine.
Calming Chews
Turk It Calming Chews – This product is packed with ingredients such as passionflower, chamomile, and thiamine to encourage natural anxiety relief.
We Be Salmon Calming Chews – This product offers natural anxiety relief, which helps reduce overly aggressive behavior and supports the coat and skin thanks to the salmon blend.
Calming Chew Bundle – This bundle includes both the above flavors are perfect for keeping your pooch calm and collected at a discounted rate.
Cat Treats
Crunchy Cat Treats
Catnip N Chill 2-Pack – Chicken is its first ingredient making it super tasty, but it also contains both pre and probiotics to assist in the digestion process.
6-Pack Cat Treat Variety – This product is the perfect choice if you want to spoil your cat with all the flavors where you will get two of each flavor.
Yam Good Salmon 2-Pack – This pack is the perfect choice to boost your cat's skin and coat since it has fish oils which give all cat coats a just-licked shine.
More Lobster Cheese 2-Pack – The product includes good fats and oils from lobster, tuna, and cheese, and these star-shaped crunchy treats will give your cat a natural glow while strutting on the streets.
Variety Packs
Meat Lovers Soft Baked Variety Pack – This pack includes all the meaty flavors, and each has its own unique health benefit.
Plant-Based Variety Pack – This variety pack contains fresh fruit, vegetables, and nutrients such as antioxidants to offer exceptional health support.
More Pups, Less Problems Variety Pack – If you have multiple dogs or are looking for the biggest treat bundle, you are in luck!
Cat Treat Variety Pack – The cat treats variety pack is a top-tier option to spoil your cat with several options as it comes with six bags of treats, two of each flavor.
Best Sellers Variety Pack – The pack benefits your pooch from boosting its fresh breath to offering digestive support as it is packed with vitamins and nutrients.
My Dog Eats Better Than Me Variety Pack – With this variety pack, you might be feeding your pooch better than yourself while offering nutritional benefits such as skin, coat, and digestive support.
Are Shameless Pets Treats Healthy?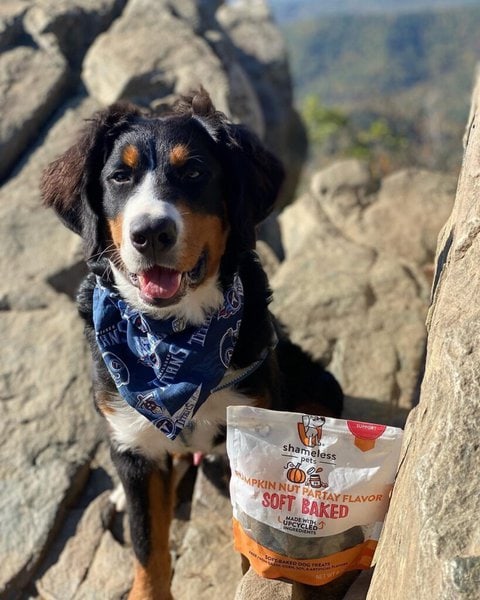 Shameless Pets treats are healthy, owing to the all-natural, grain-free, corn-free, soy-free ingredients used in making these delicious treats. When consumed moderately on a regular basis, they will promote a long healthy life for your pets.
In addition, all their treats are power-packed with super ingredients to contribute to healthy skin, coat, teeth, digestion, and overall health.
These treats have been made with upcycled ingredients, and add other ingredients to ensure your pooch enjoys their treats and is also getting nutritional benefits.
Such healthy benefits include fighting inflammation, combating pet odor, supporting bone health, improving joint health, and promoting soft coat and skin.
Are Shameless Pets Treats Safe For Dogs?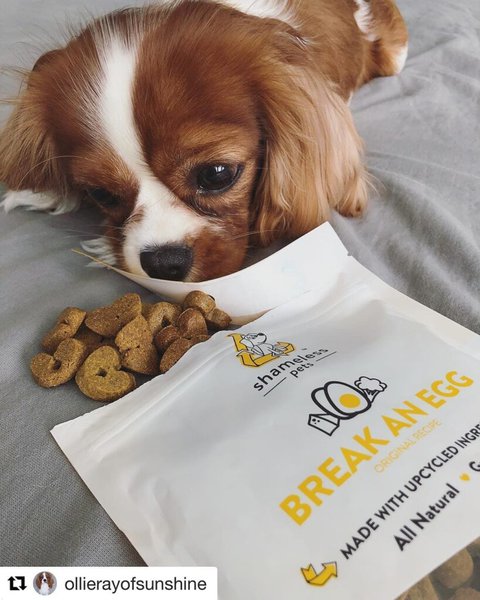 Yes, Shameless Pets is considered safe for dogs. However, no one wants to serve their pooch food or treats that may make them sick because it is heartbreaking as a pet parent. Therefore, it's important to know whether the pet brand you are going for has ever had a recall.
A manufacturer usually recalls pet food to remove a product from the market by an FDA order or request under statutory authority. Sometimes the recall might be terminated if where FDA determines that all reasonable efforts have been removed or corrected according to the recall strategy.
Fortunately, at the time of writing, Shameless Pets has never had a pet treat recall. This confirms that all the pet treats from the brand are safe for your dog's consumption.
After all, all the products are made with all-natural, grain-free, corn-free, soy-free ingredients that are easy on your pooch's digestive system.
Is Shameless Pets Good For Dogs?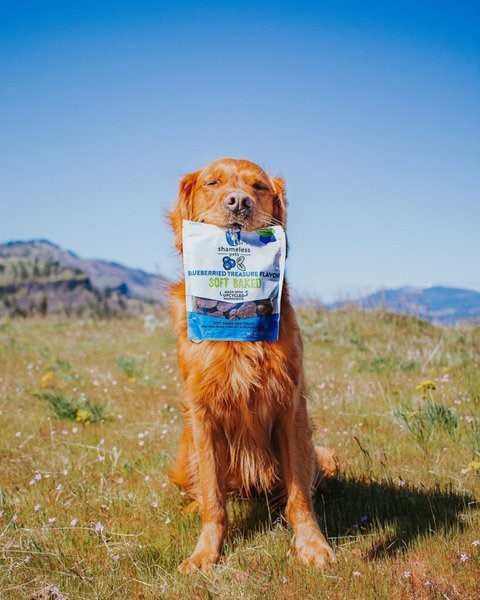 Yes, it is. Shameless Pets is good for dogs because their products are sustainably sourced for your pet's wellness, thanks to upcycled ingredients.
These upcycled ingredients add to the other ingredients and create a nutritional pack for your pooch and cat, offering multiple health benefits.
Apart from Shameless Pets being loaded with natural, wholesome, and locally-sourced ingredients, the superfood-infused dog treats are grain-free (no corn, soy, wheat) with no artificial flavors.
In addition, they are suitable for all dog ages and sizes, including small, medium, and large dogs.
Since fruits and vegetables are the greatest contributors to food waste, Shameless pets make them the biggest focus when creating delicious treats for your cats and dogs.
The brand collects healthy food from different points in the supply chain and upcycles it into chews, dental sticks, or treats for your pets.
Who Is Shameless Pets For?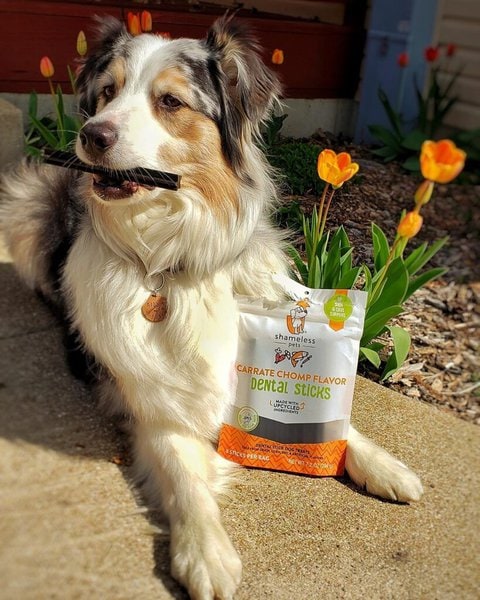 Shameless Pets is perfect for any pet owner looking for a company that raises the standard of dog treats and has a large variety. Over the years, the pet food industry has been improving, and more companies are finding innovative ways for pet parents to keep their pets healthy and happy.
Shameless Pets is for any pet parent looking for treats that will freshen up your pooch's and cat's kisses. To top it all off, it is ideal for all dogs' ages and sizes since the treats have a soft and chewy texture.
Also, they can be broken into smaller pieces for use in teaching tricks, puppy training, or for the dogs that prefer soft foods.
In addition, Shameless Pets can be used to give your pooch a calcium boost promoting strong bone health. Although Shameless Pets is a brand that makes treats and shouldn't be the main meal, it is a great addition to any pet's life.
Comparison: Shameless Pets VS Healthybud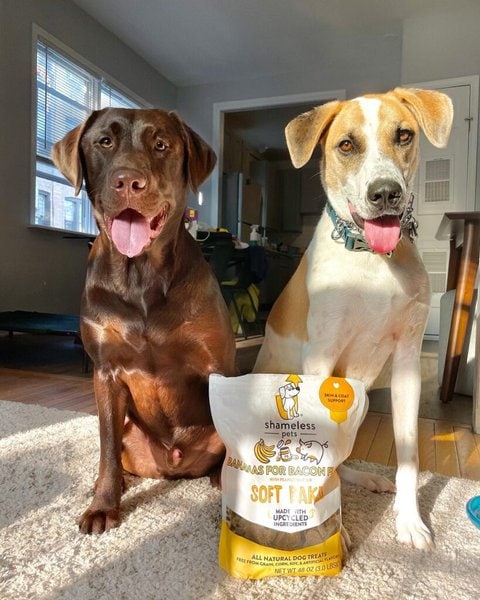 As we all know, pet treats are meant to be an additional benefit to your pet's main meal. Both Shameless Pets and healthybud are manufacturers of such treats, and their products should not substitute for your pooch's diet but complement it.
Both brands are made from healthy ingredients meaning they are safe for consumption by your dog. They contain human-grade ingredients and have no additives or preservatives.
Both Shameless Pets and healthybud have vegan options that are also low in calories if that is what you are looking for.
Both Shameless Pets and healthybud have Variety Pack Bundles that allow your pooch to enjoy different flavors of the treats and help the pet owner save some money.
Shameless Pets has dominated the market for a slightly longer period because it started in 2018. On the other hand, healthybud was started in 2019.
Shameless Pets produces pet treats targeting cats and dogs, but healthybud only produces dog treats.
Shameless Pets are made with upcycled ingredients, such as lobster shells from canneries to apple pulp sourced from cideries, to minimize food wastage. However, each healthybud product is infused with superfoods and natural ingredients, such as goji berries and turmeric roots.
Shameless Pets contains ingredients such as collagen that help improve your pooch's joint and digestive health, while healthybud treats are healing foods that speed up your dog's recovery.
Shameless Pets company has a wide variety of products and flavors that cater to different pet needs, while healthybud has a slightly less range of products, but it also includes wet food in its options.
Pros Of Shameless Pets
Free shipping on orders of $35 and subscriptions (only within the United States).
Supports your pet's digestive health since it is all-natural, grain-free, corn-free, and soy-free.
Chewy, soft, and easily breaks apart without crumbling.
Upcycled ingredients to minimize food waste.
Serve both cats and dogs.
Pros Of Healthybud
Healing foods support the immune system.
Grain-free and non-GMO.
No artificial colors or flavors.
Packed with human-grade healing ingredients.
Ethically sourced meat that is both antibiotic and hormone-free.
How Much Is Shameless Pets?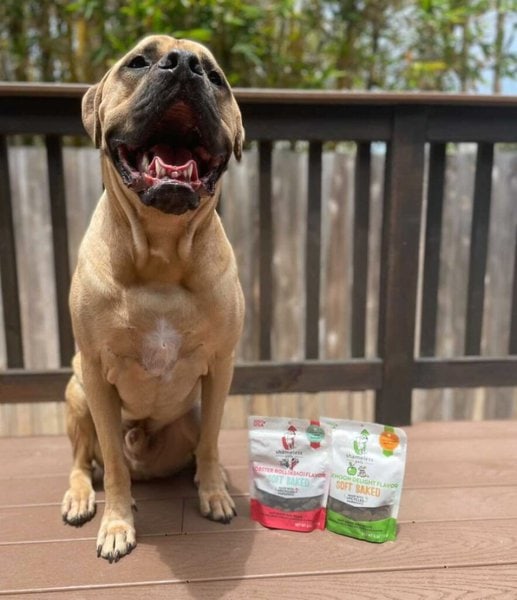 All Shameless Pets products range between $7.90 (currently discounted at $6.98) and $104.88 (currently discounted at $94).
All the cat treats cost $6.98, a sale price from the original price of $7.90.
Dog treats cost between $6.99 and $35.90, which currently has a sale price of $32.
Variety packs cost between $23.94 (currently on sale at $20.94) and $104.88 (currently on sale at $94).
The price is quite standard compared to other pet food options, and with the bundles and variety packs, you are sure you will get the best value for your money.
Shameless Pets Reviews: What Do Customers Think?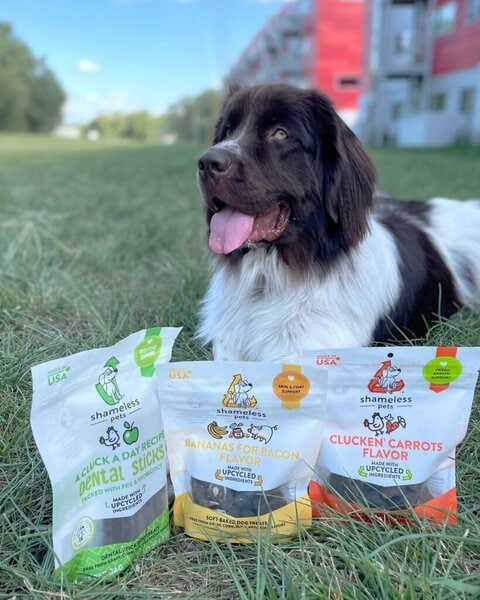 As a diligent shopper, research is part of the purchase process. Before making your purchases, you need to know what other customers think about the company's products.
We have highlighted some ratings and comments around the web to explain better the quality, safety, and reliability of Shameless Pets products. Let's start by checking out some of the ratings from the best sellers on the Shameless Pets website.
Catnip N Chill 2-pack – A 5-star rating from 432 reviews.
6-Pack Cat Treat Variety – A 4.5-star rating from 140 reviews.
Blueberried Treasure Soft Baked – A 5-star rating from 152 reviews.
Yam Good Salmon 2-pack – A 4.5-star rating from 192 reviews.
The Tooth Berry Dental Sticks – A 4.5-star rating from 58 reviews.
Next, let's dissect the comments or the review section. They are filled full of praise and positivity from customers who are regular patrons of Shameless Pets.
Most customers sing praises about the brand and testify of the benefits some of these treats have shown to their pets.
A perfect example is one customer who applauded how Shameless Pets worked on her picky cat. The loyal customer indicated:
"I have a super picky cat, but he is in love with these. Would recommend it for anyone who has a hard time finding treats your furry friends will eat."
Shameless Pets products are reported to be all-natural, grain-free, and soy-free. They incorporate a fun heart shape design made from upcycled ingredients to appeal to their customers. One customer ascertained this by indicating:
"Shameless pets treats are great! Perfect bite-size and adorable in the shape of a heart. We tried the blueberried treasure and the lobster roll (over), and my dog and his friends liked them both. I love the idea of these not only being grain-free and all-natural but also made with upcycled ingredients to avoid food waste. Great concept in such a wasteful world."
Other customers appreciated Shameless Pets for helping the environment and rescues stating that both of her dogs rescued dogs. She calls Shameless Pets heroes and sincerely thanks them for donating a portion of their sales to animal shelters to educate and save the world.
To understand Shameless Pets' overall performance, here is a summary of the reviews:
Variety – 10/10
Quality – 10/10
Taste – 9/10
Safety – 10/10
Value for money – 8/10
Is Shameless Pets Worth It?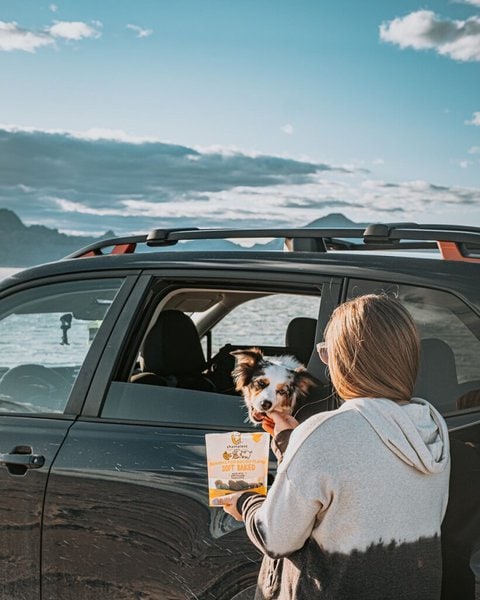 Yes, the brand is a worthy consideration to pet owners since their delicious treats have health benefits for your cats and dogs while reducing food waste. A brand that provides nutritional benefits to your pets while reducing waste to save the environment is definitely worth it.
In addition, since pet ownership has been rising over the years, the pet food industry has been a bit slow in adapting to different consumer trends. These trends include an increased focus on sustainably sourced products, pet health, and wellness.
Shameless Pets has been among the brands that have tried to adapt to recent consumer trends, ensuring you stay in the lead when focusing on your pet's wellness and health.
Shameless Pets Promotions And Discounts
When shopping, we are constantly looking for discounts and promo codes. Shameless Pets regularly release new promo codes, and every seven days, you might come across a new coupon code. These codes are only applicable when making purchases from their website.
50% off Variety Packs (Coupon Code WOW50)
50% off your purchase (Coupon Code TREATGRAM or BLACKDOGDAY)
33% off your purchase (Coupon Code SHAMELESSPETS)
20% off your purchase (Coupon Code WAYNE20)
30% off your purchase (Coupon Code 30PETTREATER)
Buy 2 Get 1 Free (Coupon Code LMP2G1F)
Shameless Pets offers free shipping on orders over $35, and you can also save 25% with subscriptions, but it only applies within the United States.
Where To Buy Shameless Pets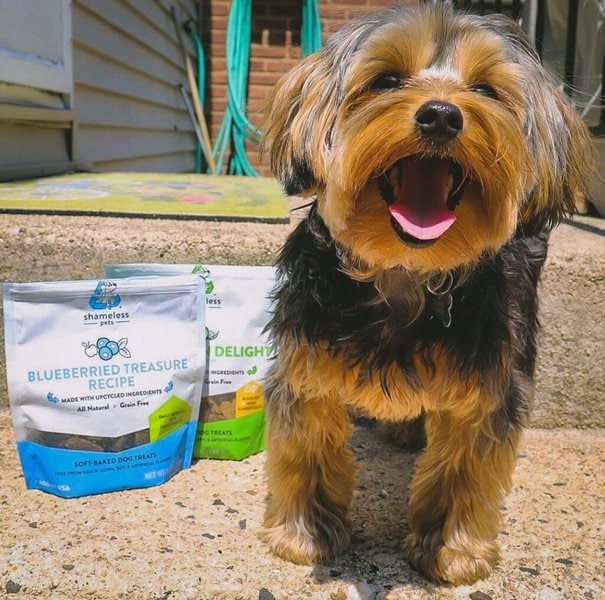 As with purchasing anything from a brand, the best place to buy Shameless Pets is straight from their website. You will enjoy major discounts like the ones above, making your purchases generally cheaper, but you will also be in direct communication with the manufacturer.
Notably, some retailers sell Shameless Pets products on Amazon and other sites but are keen on the price. So the best place to make your Shameless Pets purchase is where you are most comfortable, so long as you get yourself a bag or five!
FAQs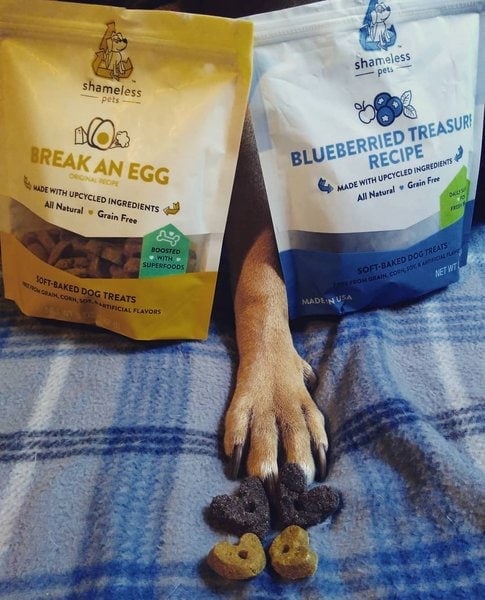 What Do Upcycled Ingredients Mean?
In the food industry, the selection of foods is primarily based on appearance and not taste or nutritional value, and over $1 billion worth of food is tossed into the trash every year.
Upcycled ingredients are food that will never make it to the store shelves yet procured via verifiable supply chains and share the same nutritional value as regular foods. This process also helps farmers by providing an additional income, helping the environment, minimizing wastage, and saving resources.
James Bello, the co-founder of Shameless Pets, estimates global food wastage to account for greenhouse gas emissions at approximately 8% and intends to use the company to incorporate upcycled ingredients in the manufacturing of its pet treats products up to 40%.
Does Shameless Pets Contain Any Allergens?
The main allergens in most dog treats are proteins, especially the ones from beef, chicken, gluten, soy, dairy products, and chicken eggs. Each time your pet consumes food containing these substances, antibodies react with antigens and have some symptoms.
Therefore, before you feed your pooch any of the delicious Shameless Pets treats, head to each product page or check the ingredients at the back of the pack.
How Much Of Shameless Pets Should You Give Your Dog Each Day?
According to the Association of American Feed Control Officials (AAFCO), treats are not meant to be the main source of nutrition.
Since the treats are rewarding, they mostly have high sugar and caloric contents with little nutritional value. Although you might have an active dog, regular overconsumption of Shameless Pets treats can be harmful.
Dogs should not consume more than 10% of their daily caloric intake from treats. You can check how much of the treat to feed your dog online, but high-value rewards like chewies should be given sparingly and not more than one or two treats a day.
However, always check the back of the product packet for instructions on how much to feed your pooch.
How To Contact Shameless Pets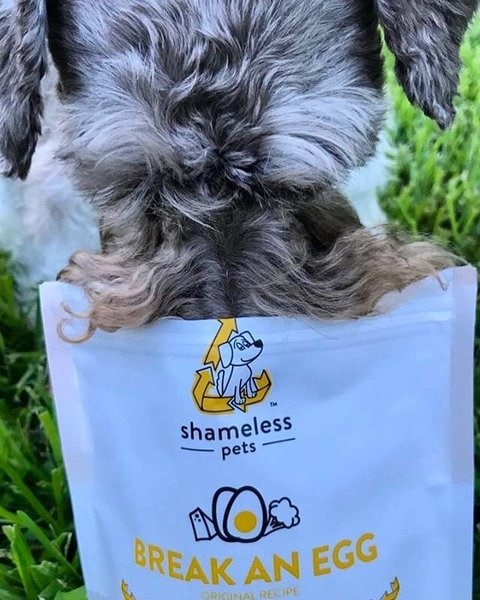 To contact Shameless Pets by filling up their contact form.
For inquiries unrelated to this Shameless Pets, you can contact the company via:
Phone Number: (612) 206-6406
Email Address: hello@shamelesspets.com
Physical Address: 474 N Lake Shore Dr, Chicago, IL 60611
Social Media Platforms: