Let's just agree that taking your pet to a vet clinic is not the best idea when you have tons of work to deal with.
In such a scenario, it is always best to talk to a vet online through digital vet clinics. Not only do these clinics have a faster response time, but also they offer affordable feedback from a licensed veterinarian. Upon consultation, they will help you understand the issue your pet is facing and the steps that need to be taken to cure it.
About three years ago, my dog was diagnosed with hip dysplasia. His medications seemed to be working when suddenly his condition got worse. That's when I thought of consulting Pawp, a digital vet clinic, to talk to a vet online.
Benefits of Talking To A Vet Online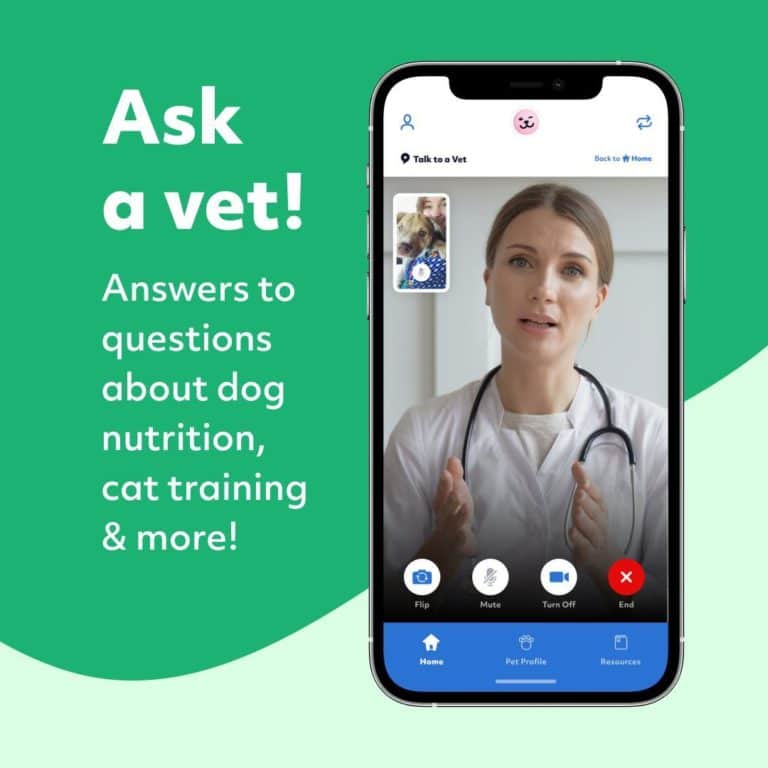 These are some of the benefits of seeking online consultation from a digital veterinary clinic.
There Are No Location Barriers
One of the best parts of online veterinary consultation is that you get to choose any vet from any location for seeking medical advice for your pet. This gives you a wide range of options to choose from as the services may vary from one center to the next.
With digital veterinary clinics, you can connect with vets that operate both inside and outside the country. Unlike conventional veterinary clinics, where you don't get to choose who sees your pet, digital clinics offer pet owners total control of their consultations.
Helps Prevent The Jitters
I get extremely anxious whenever I put Staples into the hands of an unknown person, and I am sure that most pet owners will be able to relate to me. Believe it or not, most pets suffer from severe anxiety when they are being diagnosed by the vet because they are in constant fear of being struck by a needle.
And this is where digital vet clinics come in handy; you can rest assured that your pet will receive quality medical assistance without unnecessary anxiety.
Your Pet Receives Care Right From The Comfort Of Home
Honestly, I find visiting vets to be quite annoying, especially because of the effort and time it requires to fix an appointment, even for regular checkups.
However, thanks to online vet clinics, you can have all your queries answered with just a touch of a button right from the comfort of home. Now, isn't that great?
You Get To Dodge Packed Vet Schedules
Let's face it, more often than not, it is very difficult to set up an appointment with vets working in a traditional veterinary clinic. Needless to say, it is extremely worrying when your pet requires urgent attention, and you have to wait for several days for an appointment.
With digital vet services, your pet can receive the care it needs. Unlike your local clinic, many virtual clinics, like Pawp, have an extensive network of top-class vets that offer the best advice. Hence, you don't have to worry about waiting for days for your pet to receive care.
Of course, you will not get any hands-on tests for your pet, like blood reports or X-rays. But for a routine checkup, online consultation should be more than enough.
Digital Veterinary Care Is Affordable
Affordability is another reason why I prefer digital veterinary care to traditional ones. Not only is it a headache to book a slot and physically visit a clinic, but it is rather expensive.
Firstly, you have to pay for transportation if you don't own a vehicle. And more often than not, you end up paying a lot more than what you had in mind while visiting a traditional vet clinic.
The reason vets at physical vet clinics charge more money is that they have to run the clinics. From the building's rent to paying their employees, physical vets incur many expenses to ensure that the clinic is up and running.
As far as digital vet clinics are concerned, most of them charge a flat fee for consultations. Furthermore, none of the above-mentioned costs are incurred by a digital pet care network, as they feature independent vets that can cover those needs themselves.
Although prices may vary depending on the services provided, it's safe to say that digital pet care services are more affordable than traditional ones.
Top 4 Online Veterinary Services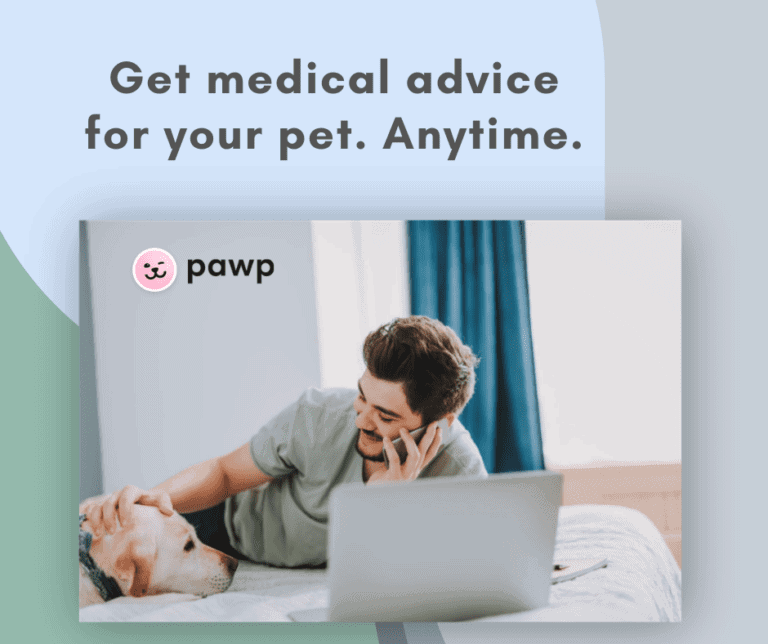 These are some of the best online veterinary services out there.
Pawp
Pawp is one of the most popular online veterinary services, and it's certainly my favorite on this list. I recently sought medical assistance and highly benefited from them in terms of their knowledge and treatment methods available to my dog.
They only employ US-licensed vets, and their support team is available 24/7. Upon subscribing, you can get advice on up to 6 dogs and cats.
Moving on, the vets on this platform offer guidance and advice while educating you about cat and dog health. That said, keep in mind that they will not be able to diagnose or prescribe medications for your pet.
Airvet
Airvet is another popular independent virtual veterinary service that you ought to check out. Perhaps, the best feature of this digital clinic is that it even allows non-members to consult with licensed vets 24/7 at a nominal fee.
However, monthly subscribers get the privilege to make unlimited video calls to the vets for assistance. Even though the vets on Airvet can't treat your pet, they can advise and prescribe medications if you have established a vet-client-patient relationship with them.
Fuzzy
Next, let me introduce you to Fuzzy, a well-known digital clinic that is dedicated to providing basic triage and pet health advice through live chat on their website and app. Fuzzy's annual subscribers are allowed to contact their veterinary team 24/7, which includes only US-licensed veterinarians.
They are quite well-known for their range of products that help prevent fleas and ticks on pets. Plus, they have an online health library that provides advice on wellness and health for both cats and dogs.
PetCoach
This digital vet clinic is one of a kind; from here, you can acquire advice from vets as well as from forum members. One of the best parts of this digital clinic is that apart from medical issues, you can ask questions related to training, grooming, and breeding. You can access it from their official app and website.
Final Thoughts
So, that brings me to the end of my guide; hopefully, by now, you have understood the benefits of talking to a vet online.
However, it's important to keep in mind that the online veterinary services mentioned above don't treat pets; they only offer their guidance and knowledge on the treatment methods available. As such, they are a good option for routine checkups.
But, if your pet is suffering from something serious, I strongly advise taking it to a conventional vet clinic. On that note, I think I'll take Staples for a walk. Until next time, bye!