A dog from Cleveland, Texas, is recovering after being shot at least 50 times with a pellet gun. The dog, who was named Violet by her rescuers, is recuperating at the Family Animal Hospital of Friendswood after undergoing surgery on her legs.
In a social media message posted on October 24, 2022, by Paw Patrol Rescue, who rescued the dog together with 716 Paws Rescue, Violet was shot at close range with a high-powered 20-gauge pellet gun on her back "so close that it riddled her poor small body with pellets and shattered both her back legs requiring two different surgeries to fix her."
The assaulter is still not identified, and no one has come forward to claim Violet.
A Real Trooper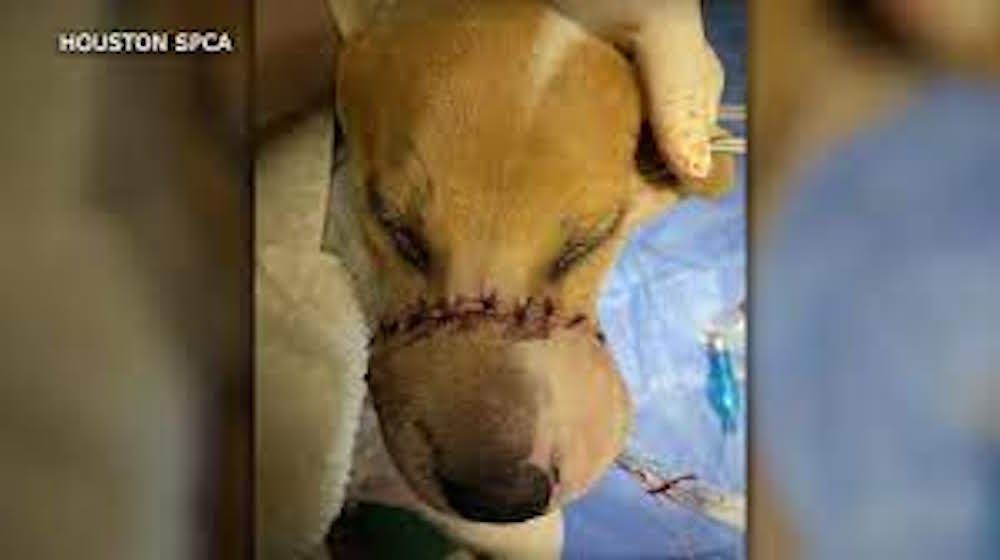 When the rescuers found Violet alone on the street several days after being shot, she displayed tremendous hesitation on being touched, "ducking away when people would put their hand near her face or head."
Dr. Arezue Shokrollahi, who operated on her, said that she could have died from the infection from the wounds necessitating the amputation of her rear right leg. An X-ray of Violet's legs showed the extent of the suffering she endured that affected the blood vessels in her legs.
Luckily, Violet is recovering nicely from her surgery and is beginning to show signs of confidence, even demanding to be petted by those who are taking care of her. She is still being given pain medication to lessen the discomfort.
"People behave worse with a stubbed toe than she does with these sorts of things," the doctor said. "I think she's just very grateful to get attention, love, and to trust somebody."
The doctor, also called Dr. Zoo by her colleagues, said that Violet perseveres despite her ordeal. "This girl is amazing, actually. We're really proud of how she's doing," she said.
She is set to undergo another surgery to remove more pellets stuck in her leg and is expected to fully recover by mid-December, by which time she will be ready to find a new home.
Not An Isolated Case
According to Paw Patrol Rescue, Violet's case is unfortunately not an isolated one. The hospital treats at least one dog weekly from some abuse, including gunshot wounds.
The shelter is also helping another dog in their facility named Harley. The dog was similarly shot by a pellet gun on his back and had to undergo two surgeries to correct a perineal hernia caused by the shooting.
In Houston, several days before Violet's assault, a Poodle named Mitchell was shot with a pellet gun several times while in its backyard home, resulting in his death. 
The house owner, Chris Kennedy, said that Mitchell is owned by his daughter and his 7-year-old grandson. He said that his grandson has become fearful of playing in their backyard and is worried that the perpetrators might come back and hurt their other dogs.
Perpetrators from both incidents are still unknown.
Dr. Zoo said that she is concerned about the cruelty of some people. "They don't see animals as feeling, living, breathing, emotional creatures, and treat them like things, so maybe they are destructive towards them for that reason."