The American Kennel Club held its annual championships in Orlando, Florida, on December 18 and 19 and was aired over ABC on January 2, 2022. The top prize of Best in Show went to Bayou, a three-year-old Giant Schnauzer from Port Allen, Louisiana.
He first won in the Working Group category before being selected as the top dog. This is the first time a Giant Schnauzer has won the competition in AKC's 21 years of holding the event.
Rounding out the winners in the other six categories ar Beacon, the German Wirehaired Pointer of the Sporting Group; Clancy, the Grand Basset Griffon Vendeen of the Hound Group; Boom, the Smooth Fox Terrier of the Terrier Group; Fortune Cookie, the Pekingese of the Toy Group; Thor, a Bulldog of the Non-Sporting Group; and JJ, an Australian Shepherd of the Herding Group.
Over 5,000 dogs vied for the top spot, and Bayou received $50,000 for his performance.
Best In Show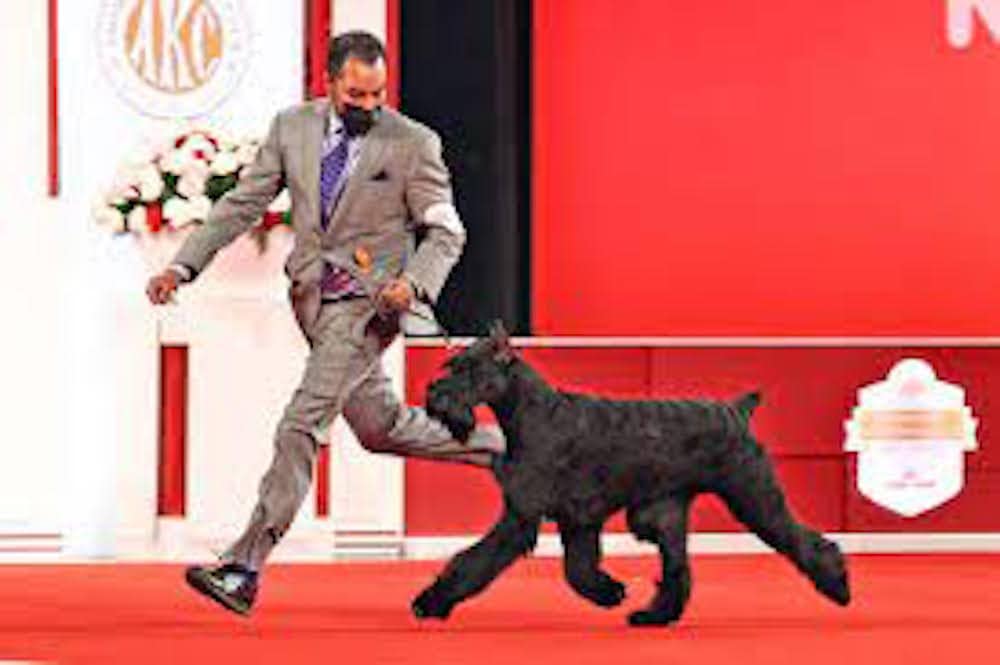 With his attention-grabbing eyebrows, Bayou has made appearances in several prestigious dog shows in the past two years and has placed well in local and regional events.
But, on his first competition at six months old, Bayou was thrown out by the judge for refusing to stand still during judging. Giant Schnauzers are very intelligent dogs but can be quite dominant and mischievous.
Chris Reed, Bayou's owner, said that he didn't have great expectations before entering the competition and only hoped Bayou would make the shortlist and win in his breed category.
Reed said finishing third or fourth would be "icing on the cake," but when Bayou was proclaimed the Best in Show, he was just beyond disbelief. He attributed Bayou's win to their team's hard work and endless hours of conditioning that gave Bayou that "something extra."
Bayou would be turning four on January 19, and next up would be the 146th annual Westminster Kennel Club Show.
Westminster Show Postponed
But that would have to wait for a while. The club announced that the January 22 to 26, 2022 competition would be postponed at an undetermined date due to the rise of the Omicron variant of COVID-19 in New York City.
A statement released by the club said, "The health and safety of all participants in the Westminster Kennel Club Dog Show are paramount. We appreciate the community's continued interest and support as we delay the show to a time when we can safely convene."
In 2021, the club held its annual dog show at an outdoor venue in Lyndhurst Estate near the Hudson River, which is around 25 miles north of Manhattan. They were hoping to return to their traditional venue at Madison Square Garden in 2022 when the coronavirus cases surged in December 2021 again.
The annual event is usually held during January every year, but it seems it will be a repeat of last year when the event was held in summer.